Leg Veins
Vein Clinic in London
At Centre for Surgery we have developed a four-step treatment protocol for the most effective treatment of both varicose veins and thread veins and any symptoms that they may cause. All our clinic protocols for the treatment of leg veins are in line with gold-standard National Insitute for Clinical Excellence (NICE) guidance.
Our specialist leg vein clinic is located at 106 Crawford Street in Marylebone where our practitioners treat all types of thread veins and spider veins using microsclerotherapy, laser thread vein removal or a combination of both. All types of varicose vein treatment including EVLA or endovenous laser ablation also take place under the same roof allowing a seamless treatment service without the need to refer patients onwards for varicose vein treatment elsewhere.
Our treatment approach for leg veins aims to tackle the underlying problem leading to the formation of varicose veins or thread veins before managing any cosmetic issues the prominent leg veins may cause. The first step at our London vein clinic involves a comprehensive consultation where our vascular specialist will take a detailed medical history followed by a clinical examination and this is always accompanied by a complementary duplex ultrasound scan (worth £400 at other clinics) to map any areas of diseased leg veins. The second step involves a definitive first-line treatment such as EVLA to tackle the underlying cause of the diseased veins which leads to restoration of normal blood flow to the legs. The third step involves a follow-up assessment at the vein clinic in London where any residual varicose veins can be treated with a minimally invasive procedure such as foam sclerotherapy or phlebectomy. The final and fourth step involves addressing any thread veins or spider veins which are persistent and are a cosmetic nuisance using highly effective treatments such as injection microsclerotherapy or Fotona laser treatment.
Our London vein clinic is in an ideal location in the heart of central London for patients travelling in from surrounding areas of Notting Hill, Chelsea, Mayfair, Holland Park, Fitzrovia, West End, South Kensington, Regent's Park, Hyde park, Fulham, Battersea, Earl's court, Primrose Hill, Hampstead, Highgate, Soho, Green Park, Bayswater, Kings road, St John's Wood, Knightsbridge, Victoria, Belgravia and Marylebone.

Varicose Veins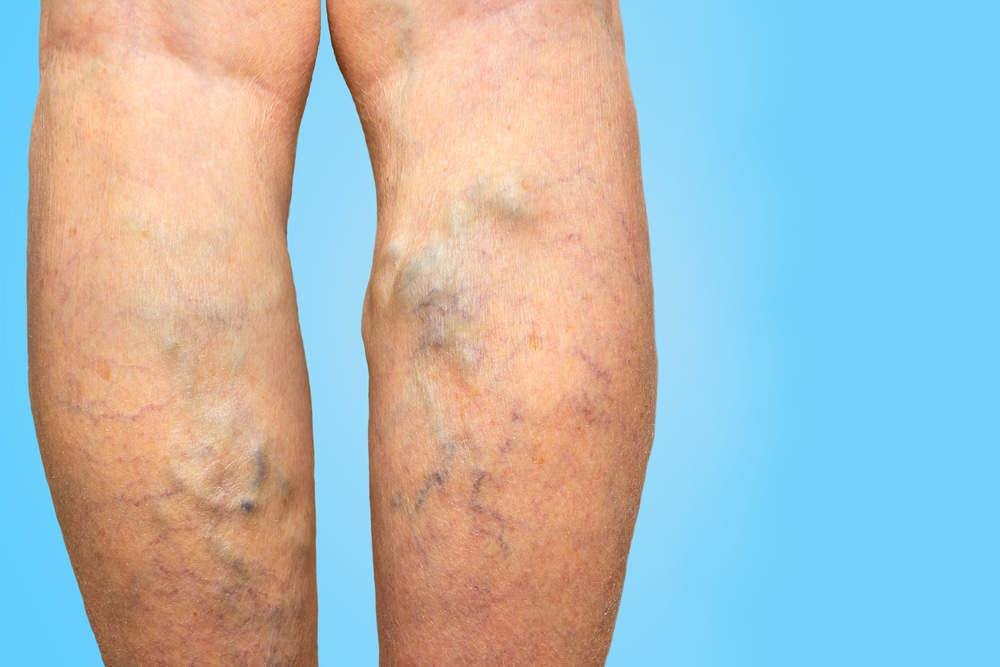 Centre for Surgery specialises in gold standard treatments for the removal of varicose veins in a minimally invasive manner using local anaesthetic and as an outpatient. We have our own treatment facilities and all types of leg veins from thread veins. Varicose veins are effectively treated by a renowned vein specialist using state of the art techniques including EVLA.
Go to treatment
Varicose Veins treatment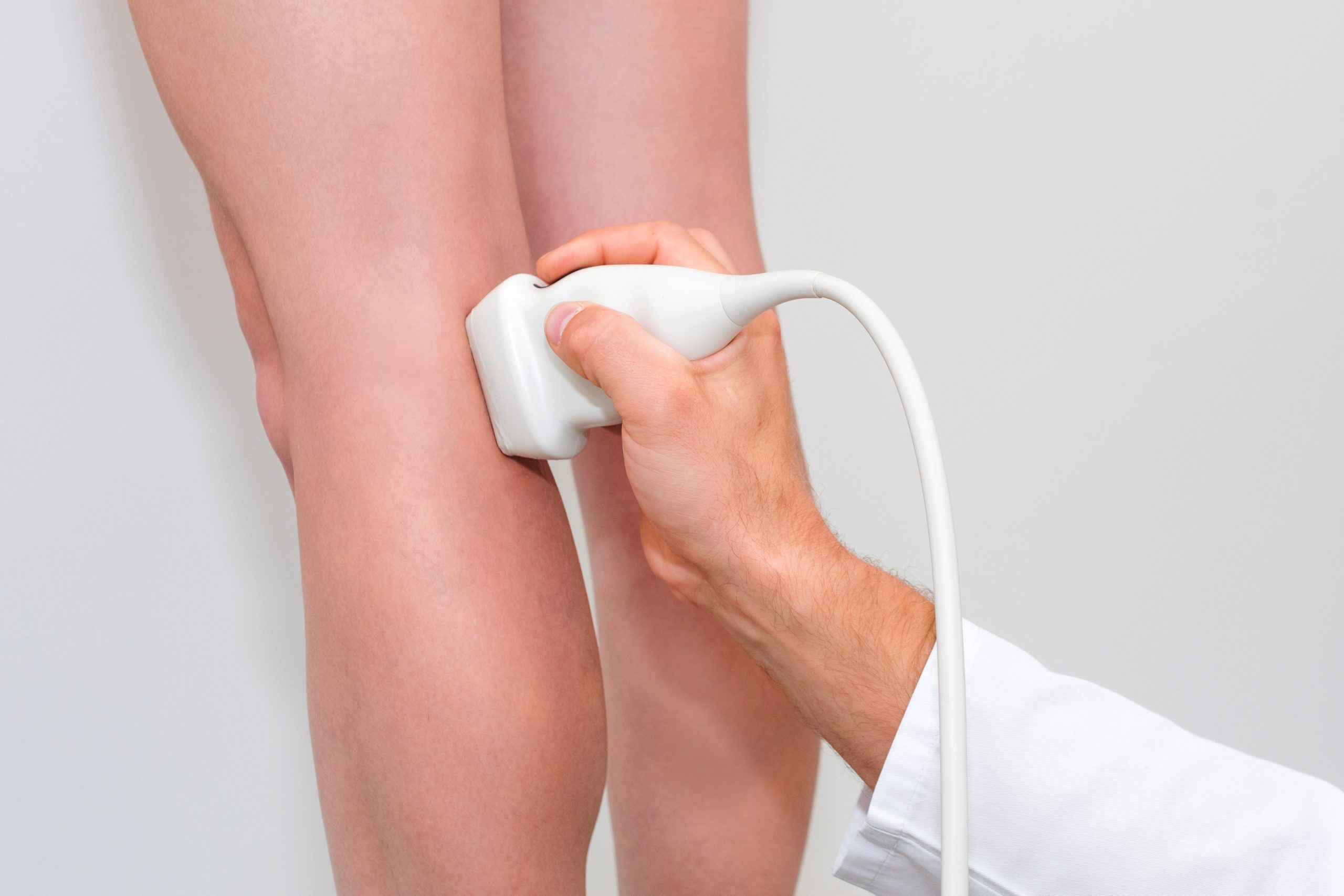 Our varicose veins treatment protocol follows a clearly defined four step process and is aimed at helping patients to get the best treatment for their varicose veins or thread veins with relief of any symptoms in the most effective manner possible. All treatment protocols are based on the latest national guidance from the National Institute of Health and Care Excellence (NICE).
Go to treatment
Varicose Veins Consultation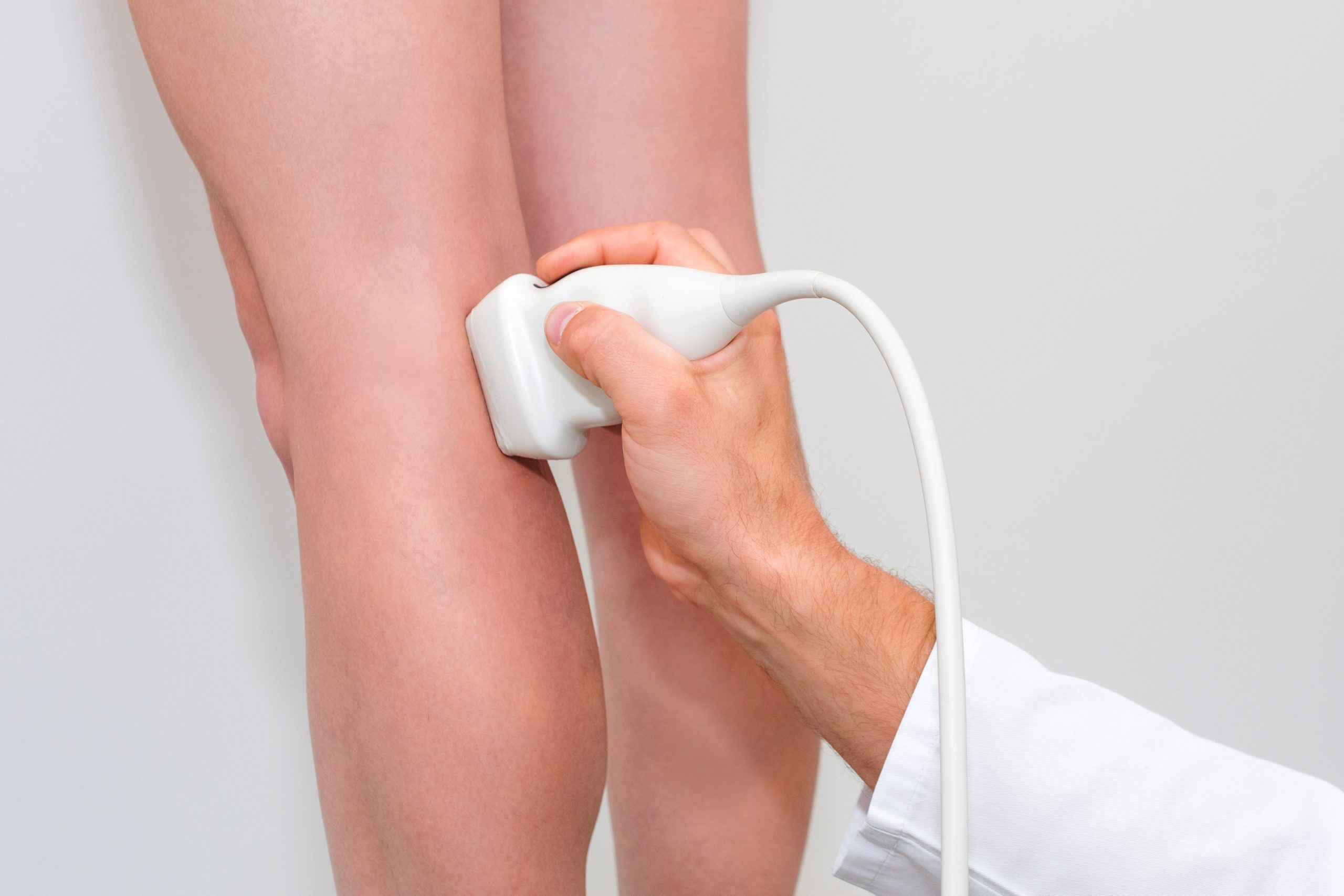 The varicose veins consultation is the first step in the treatment pathway for safe and effective treatment of varicose veins. Our vascular specialists always carry out a detailed clinical assessment combined with a complimentary colour duplex ultrasound scan of both your legs. This process enables accurate diagnosis of your verrucous veins which permits successful treatment with EVLA and foam sclerotherapy.
Go to treatment
Varicose Vein Treatment Prices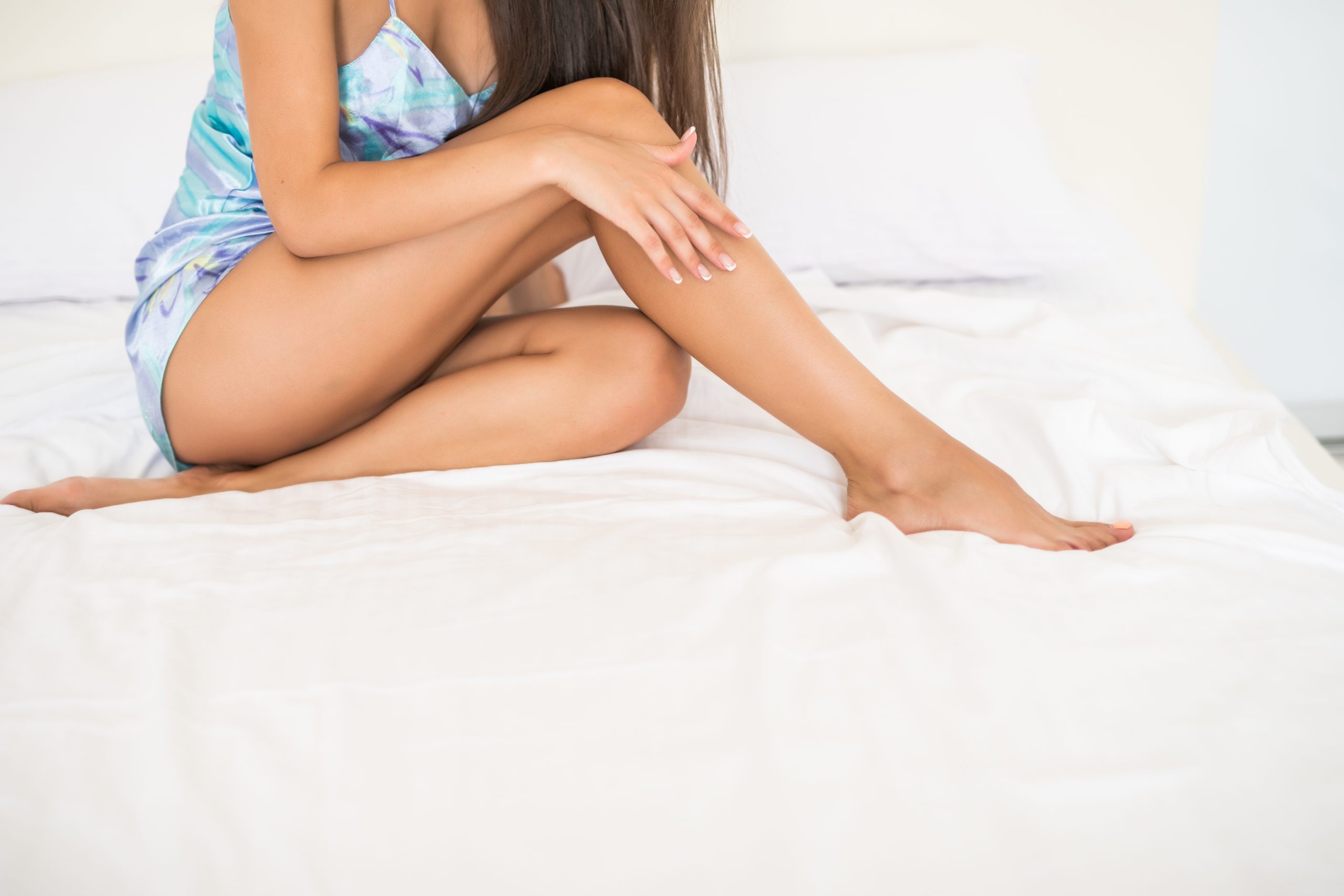 Varicose vein treatment prices at Centre for Surgery in London are some of the most competitive in the UK with pricing that is clear and affordable. Our vein specialists charge per leg and not based on the number of veins you have per leg. This helps to keep treatment costs manageable and patients benefit from receiving gold standard EVLA and foam sclerotherapy treatment at our expert vein clinic in London.
Go to treatment
Endovenous Laser Ablation (EVLA)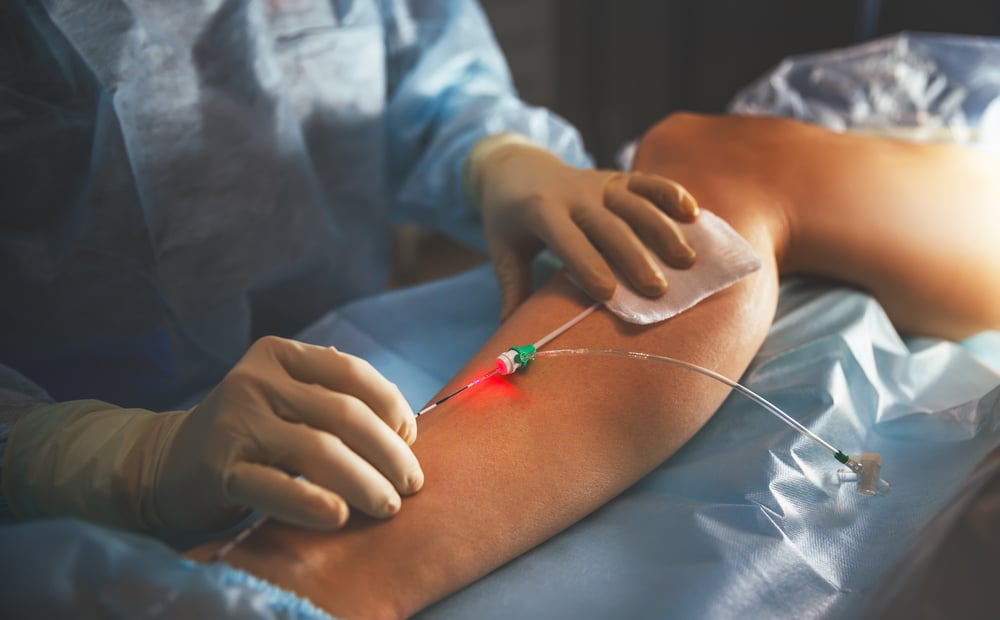 Endovenous laser ablation is also known as EVLA (or EVLT) and is the gold standard treatment for varicose veins according to the National Institute for Health and Care Excellence (NICE). EVLA is a minimally invasive form of treatment for varicose veins involving localisation of the damaged vein with ultrasound followed by the application of laser energy to shrink the vein and eliminate the cause of the problem. Our vascular specialists only use the most effective diode lasers coupled with the latest in radial tip fibre technology for the best treatment outcomes and with little or no discomfort.
Go to treatment
Foam Sclerotherapy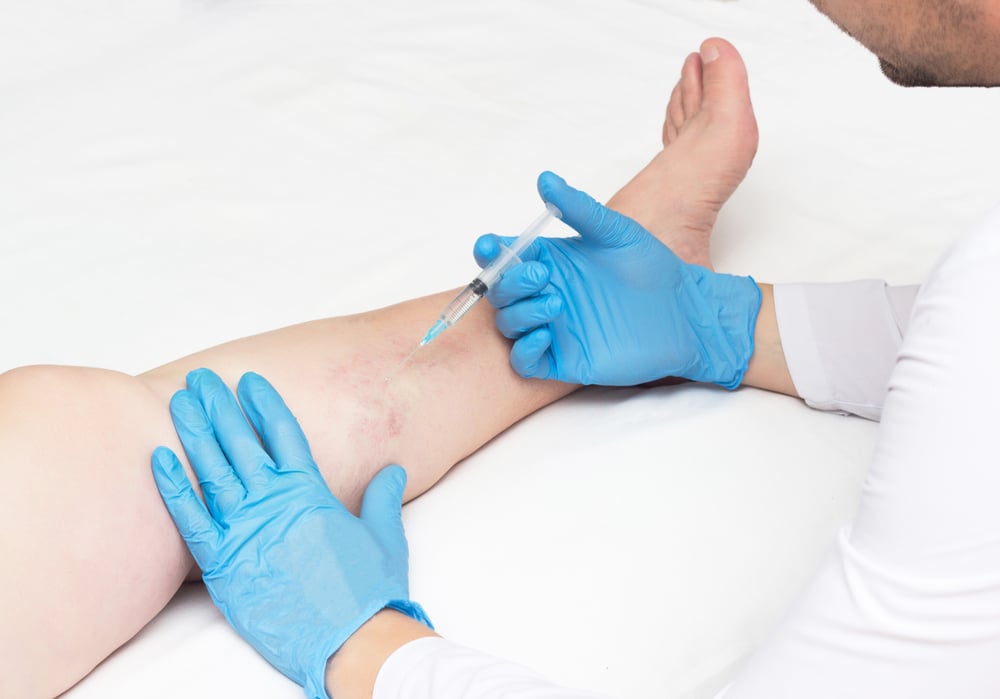 Foam sclerotherapy using ultrasound guidance is recognised as the gold standard treatment option for varicose veins when EVLA is not required. Unsightly veins can be removed quickly and easily using a minimally invasive approach and takes no more than 30 minutes to undertake with a local anaesthetic.
Go to treatment
Phlebectomy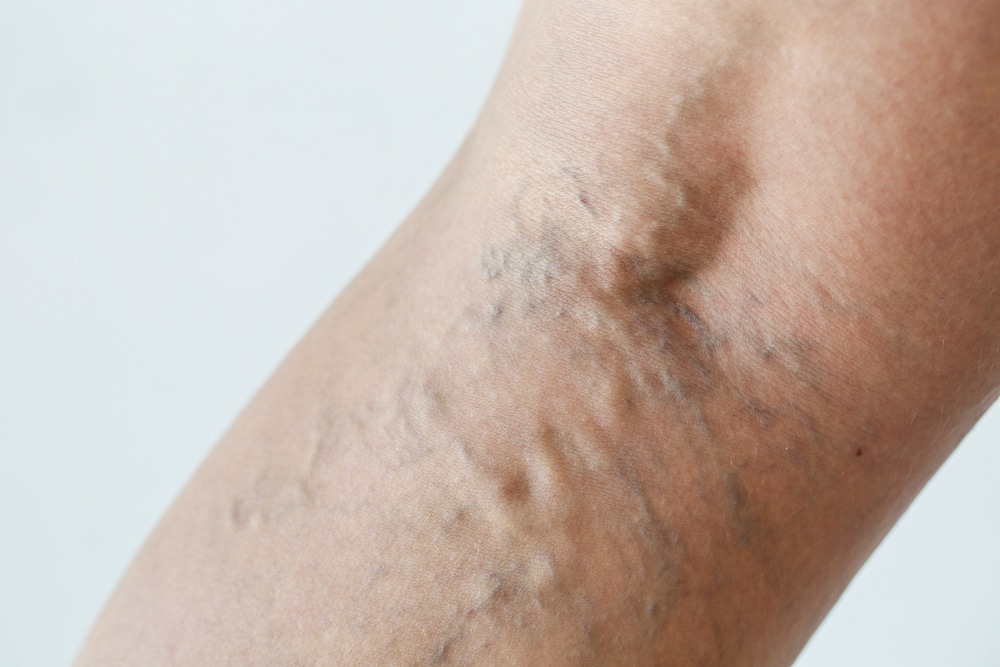 Vein avulsions, also known as phlebectomies is a minimally invasive treatment for the removal of smaller varicose veins and is an alternative to foam sclerotherapy after primary treatment has been undertaken with endovenous laser ablation (EVLA) for varicose veins.
Go to treatment
Varicose Veins Surgery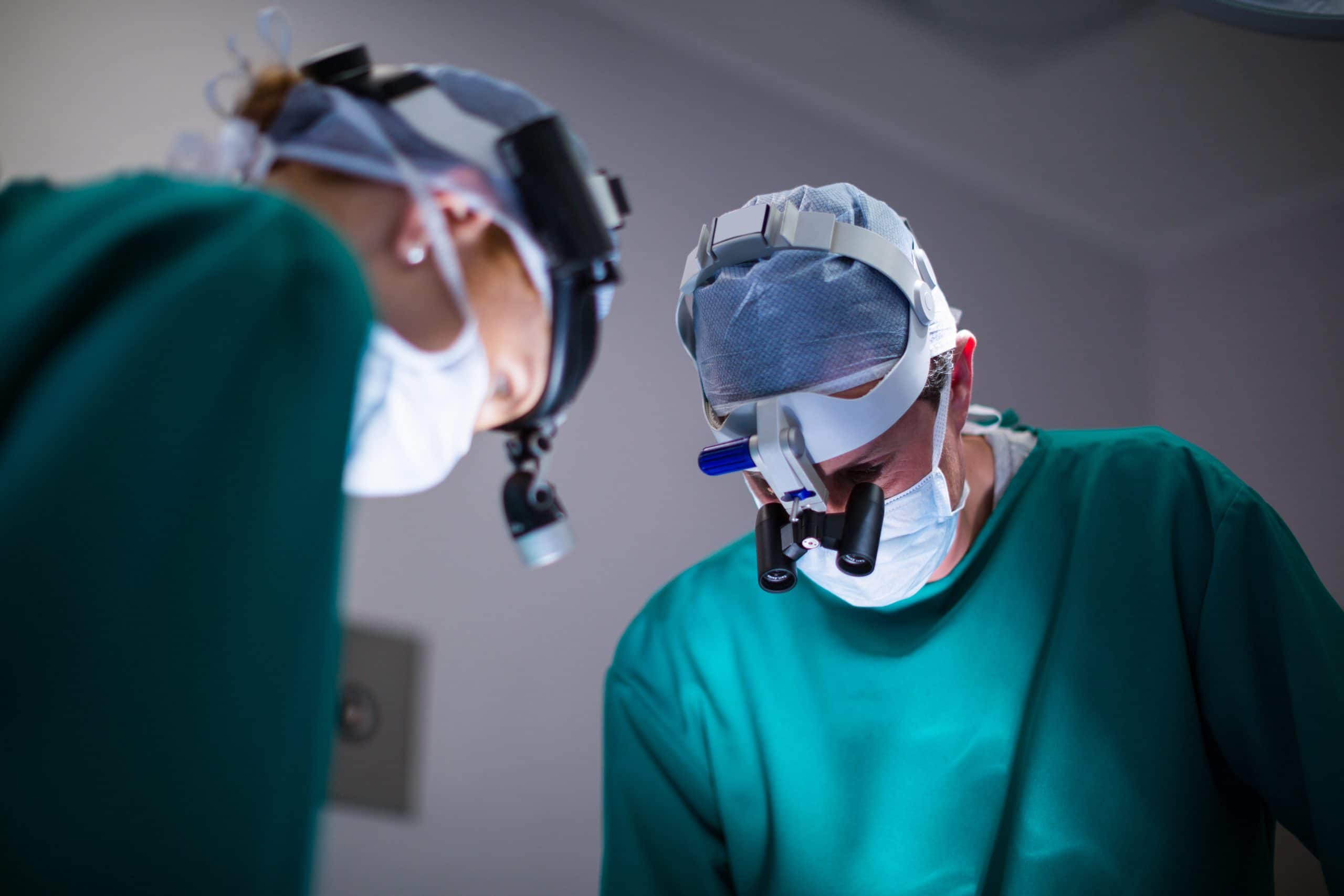 EVLA and foam sclerotherapy have superseded varicose vein surgery as the most effective treatments for the removal of varicose veins. Surgery in some cases continues to be offered for patients although the effectiveness of surgery has been shown to be significantly less compared with modern minimally invasive techniques such as EVLA. At Centre for Surgery, we would advise against having varicose vein surgery.
Go to treatment
Thread Veins (Spider Veins)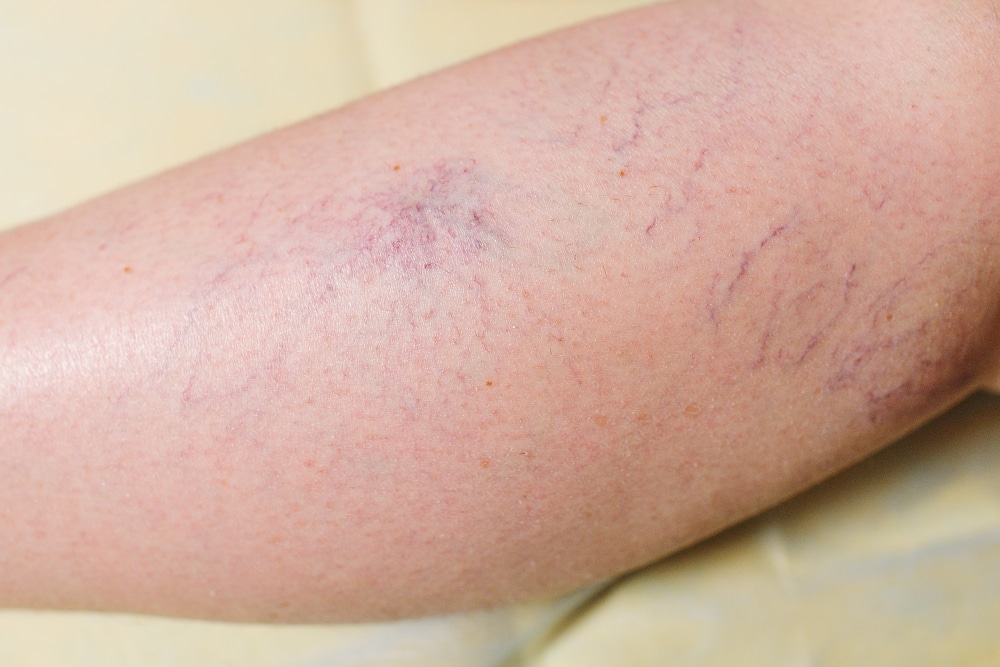 Thread veins and spider veins are remarkably common conditions found in most people and tend to get more common as we get older. Thread veins can be a significant cosmetic nuisance with many affected people being unable to wear certain types of clothing which reveal their legs due to a loss of self-confidence. Fortunately, there are a number of highly effective treatments for thread veins including microsclerotherapy and laser thread vein removal at our expert leg vein clinic in London.
Go to treatment
Thread Veins Treatment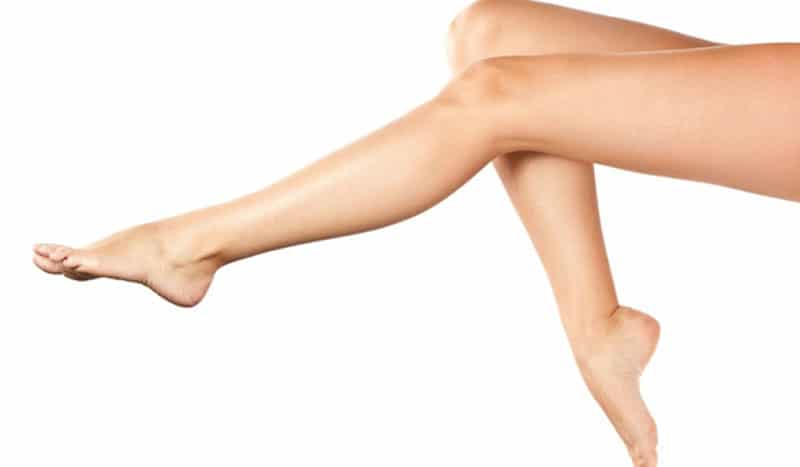 Thread veins also known as spider veins are commonly found beneath the surface of the skin and are most commonly found on the legs and face. They can have a number of different appearances including the most commonly seen spidery pattern. Fortunately there are effective treatments depending on the type and location of the thread veins to be treated for fast and effective leg vein clearance.
Go to treatment
Microsclerotherapy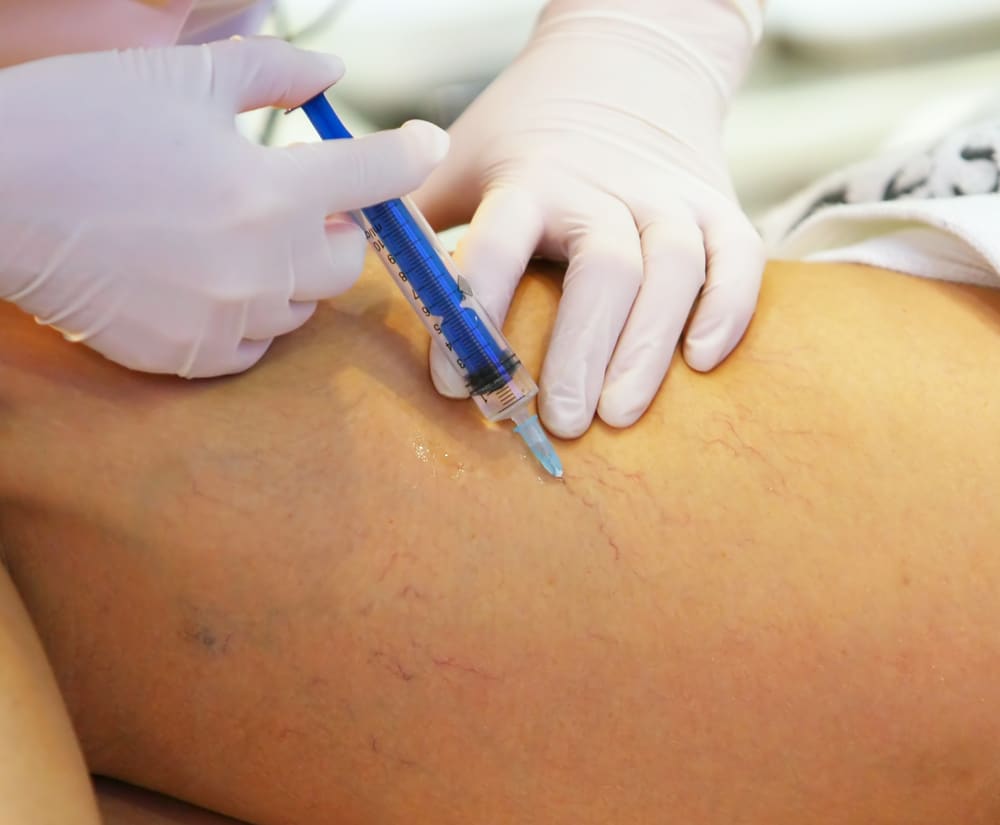 Microsclerotherapy is the gold standard treatment for thread veins. Our practitioners use only the most effective chemical sclerosant administered using the safest techniques for optimal treatment outcomes.
Go to treatment
Laser Thread Vein Removal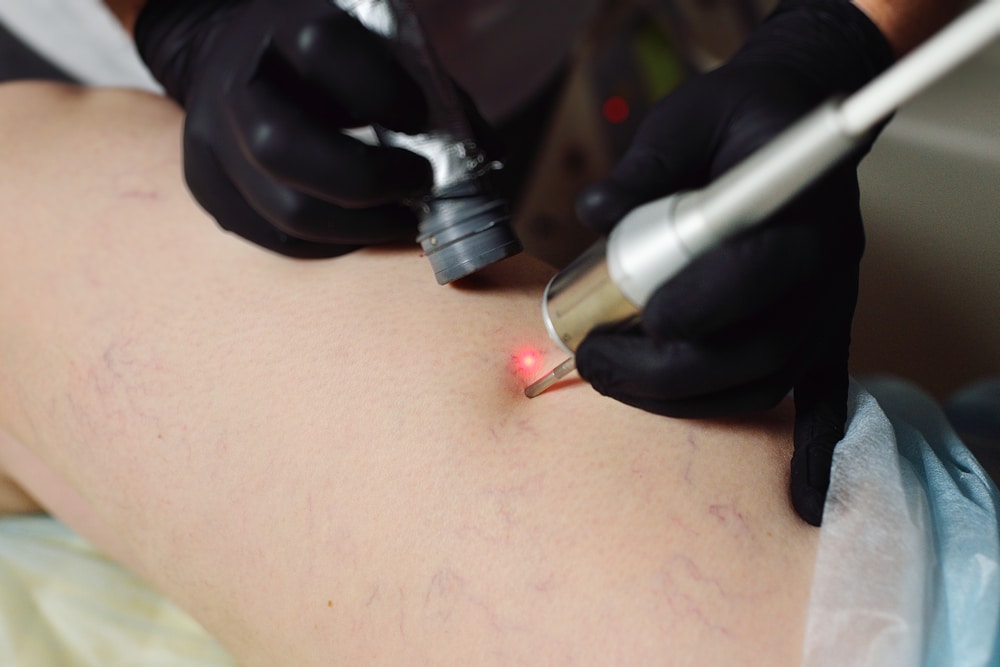 Centre for Surgery are one of the few clinics in London to specialise in long pulse Nd:YAG laser treatment of thread veins and spider veins that have failed to respond to treatment with microsclerotherapy or in those for whom microsclerotherapy is inappropriate. Laser for thread vein removal on the legs is a safe and effective treatment without any of the potential risks of microsclerotherapy.
Go to treatment