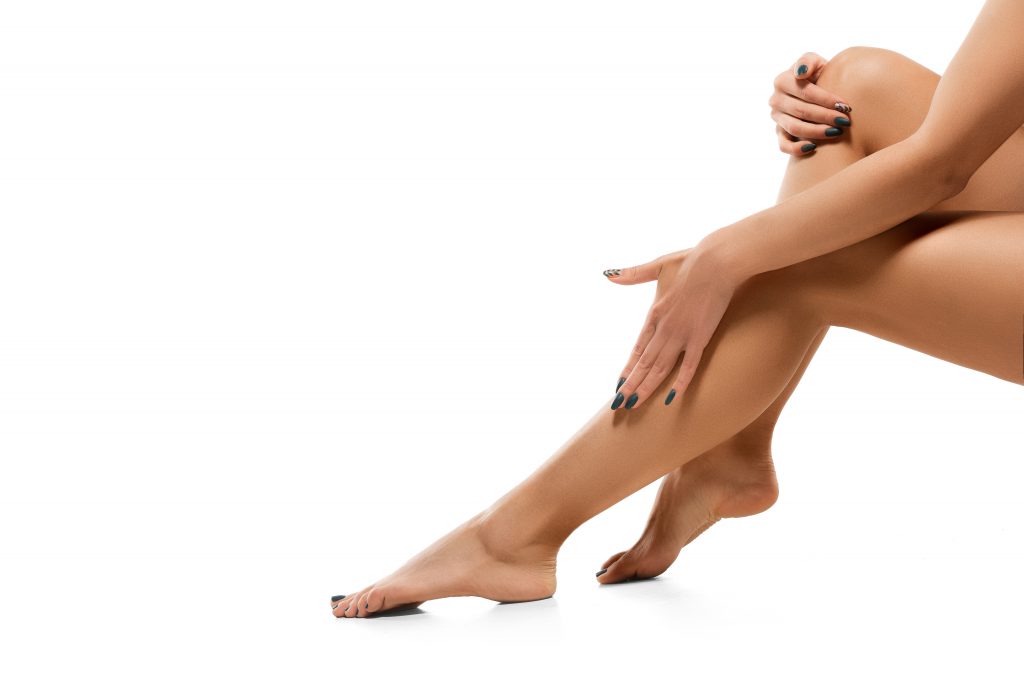 Varicose veins are large, twisted or bulging veins. They can very often be blue, purple or even colourless. Varicose veins most commonly form on the legs and they are caused by damaged or otherwise weak vein valves and walls. There are a number of potential causes of varicose veins and one of the most common genetic factors which means that many people are simply more likely to develop varicose veins more than others.
The majority of the time, unless your particular case is severe, it is not likely that you will be able to receive treatment on the NHS for your varicose veins. Because of this, a lot of patients choose private varicose vein treatment with EVLA to relieve the pain and discomfort that the condition can cause. Choosing the best varicose vein clinic in London is something many prospective patients think about when considering treatment. In some cases, your GP may suggest a reputable private clinic or you may even receive a recommendation based on word-of-mouth. There are many options out there and it is important to view online reviews found on well-respected review platforms such as Trustpilot to help you make your decision on the ideal treatment provider for prominent leg veins. At Centre for Surgery in London, our vascular specialists have many years of experience in the treatment of all types of prominent leg veins including varicose veins, spider veins, and thread veins. We often treat patients who have had unsuccessful treatments at other clinics in the UK and we are proud of our reputation as one of the best vein clinics in London.
Best clinic for varicose veins in the UK
There are a lot of options when it comes to choosing a varicose vein treatment clinic. Your GP may even recommend one to you, or you may have received recommendations from other people that have had treatment from a particular provider. A word of mouth recommendation is often more reliable because they are a true reflection of a person's experiences. As well as this there are plenty of unbiased review sites out there too. For instance, the Centre for Surgery for example has a TrustPilot rating of 4.8, with the vast majority of our patients rating us as 'Excellent'. As well as this, Google reviews sit at 4.6 and Facebook reviews are all 5 stars.
The patient first philosophy
Operating since 2015, the Centre for Surgery in London is committed to providing a world-class service that has the patient at its centre of focus. We have created a safe medical environment that is designed to make the patient feel completely at ease. First-class care, in luxury surroundings, and using nothing but the most effective and safest technologies is something that all of our patients receive – because it is all about them.
At the Centre for Surgery, we provide our patients with the most advanced, minimally invasive treatments for varicose veins that are available today. You can find our clinic at 106 Crawford Street, London, W1H 2HY.
Centre for Surgery is located at 106 Crawford Street in Marylebone. Crawford Street is just off Baker Street. We are easily accessible by all major bus routes that pass through Baker Street as well as Baker Street underground station. From the tube station, we are just a 5 minute walk southwards down Baker Street followed by a right turn onto Crawford Street. The clinic is about 200 yards on the left. There is ample local pay & display parking in the surrounding area and an NCP car park is located further west along Crawford Street. Our local residential parking zone is the City of Westminster.
Address: 106 Crawford Street, Marylebone, London, W1H 2HY
[wpseo_map id="237″  width="800″ height="350″ zoom="15″ map_style="roadmap" scrollable="1″ draggable="1″ show_route="0″ show_state="1″ show_country="1″ show_url="1″ show_email="1″ default_show_infowindow="0″]
We are situated in an ideal location, right in the heart of the city. This makes it ideal for patients travelling in to see us from the surrounding areas of…
Notting Hill
Chelsea
Mayfair
Holland Park
Fitzrovia
West End
South Kensington
Regent's Park
Hyde Park
Fulham
Battersea
Earl's Court
Primrose Hill
Hampstead
Highgate
Soho
Green Park
Bayswater
Kings Road
St John's Wood
Knightsbridge
Victoria
Belgravia
Marylebone
Of course, we can accept patients from across the country – if you can travel to us, we can treat you.
The Centre for Surgery approach to treatment of varicose veins
When treating varicose veins at Centre for Surgery, there are several steps that we take. The first step taken at our vein clinic is a comprehensive face to face consultation. Here our vascular specialist will conduct a detailed clinical examination, together with duplex ultrasound. This ultrasound maps out areas of affected veins. Step two involves a first-line treatment, such as EVLA, to address the underlying cause of the affected veins. This will lead to the normalisation of blood flow to the legs. Step three will involve a clinical assessment as a follow-up to your treatment. This takes place back at the vein clinic in London. At this assessment, any residual varicose veins can be taken care of using a minimally invasive procedure. This follow-up procedure may be a phlebectomy or foam sclerotherapy.
What Are The Best Treatments For Varicose Veins?
The final step, step four, will address any persistent veins that are a cosmetic concern of the patient. These can be taken care of using exceptionally effective treatments such as thread vein laser treatment or microsclerotherapy. Thread vein laser treatment may be more suitable for visible and prominent thread veins that are found in the feet and ankle area.
What is the difference between spider veins and varicose veins?
Choosing private varicose vein treatment at Centre for Surgery in London
For the best in varicose vein advice and treatment, get in touch with us. You can either give us a call on 0207 993 4849 or complete the form on our contact page.
Our vascular specialists our experts in all types of varicose vein treatment including EVLA, phone sclerotherapy and phlebectomy
Treatments for varicose vein removal take no more than one hour to perform
We have achieved success rates as high as 97% after five years in patients who have had a EVLA
We follow national guidance issued from NICE using only the most effective clinically proven treatments
All varicose vein consultations include a complimentary ultrasound scan of your legs which usually costs more than £400 at other private clinics
Our treatment philosophy focuses on removing the underlying cause of your varicose veins
Our specialists focus on scar free treatments for optimum cosmetic outcomes
[trustindex no-registration=google]