Body Surgery
Body Contouring Surgery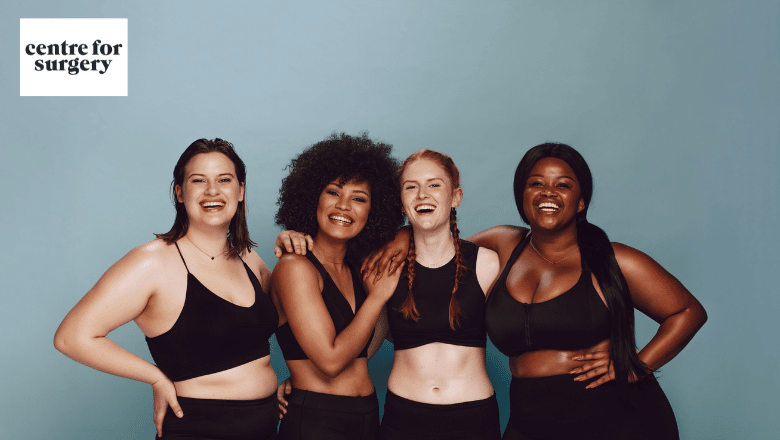 Body contouring surgery is a group of surgical procedures that are performed to improve the shape and appearance of the body. These procedures include liposuction, tummy tuck (abdominoplasty), body lift, and thigh lift. These procedures are typically done to remove excess skin and fat and to tighten and tone loose or sagging skin. They are usually performed after a significant weight loss and are designed to help the patient achieve a more proportionate and attractive body shape. Body contouring surgery is usually done in conjunction with other procedures such as breast lift and arm lift.
Many women often develop significant changes in their body shape as a result of pregnancy and childbirth, with the development of abdominal skin laxity and loss of breast volume and shape. The mummy makeover procedure is able to effectively address these concerns, often in a single procedure with a combination of breast lift and /or breast augmentation and liposuction and/or tummy tuck to restore women to their pre-pregnancy body shape.
With unparalleled medical care being at the heart of what we do, we ensure that we always take a conservative approach when recommending treatments to our patients. In many cases, a non-surgical or minimally invasive treatment such as laser lipo or BodyTite combined with Morpheus8 may be more suited to individuals who are not keen on a more invasive surgical procedure which may involve a longer period of downtime.
We are unique in London to offer a full service for calf augmentation, whether it's calf implant surgery using standard-sized implants or bespoke 3D custom-made implants or calf fat transfer for both aesthetic and reconstructive purposes.
Liposuction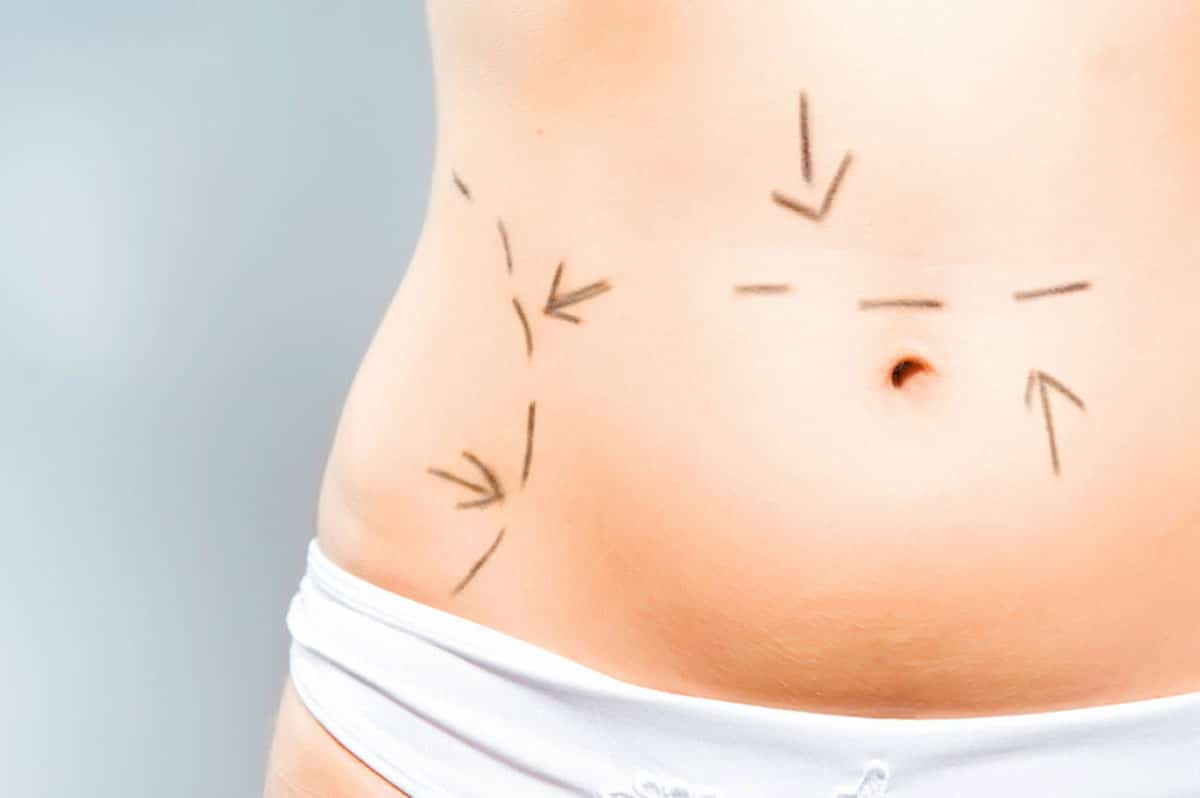 Liposuction or 'fat removal surgery' and also known as 'liposculpture' and 'lipoplasty' is a highly effective body contouring procedure for the removal of localised fat deposits resistant to diet and exercise and is suitable for those who struggle to lose stubborn fat in certain areas of the body such as the hips, stomach, thighs and back.
Go to treatment
Stomach Liposuction (Tummy Lipo)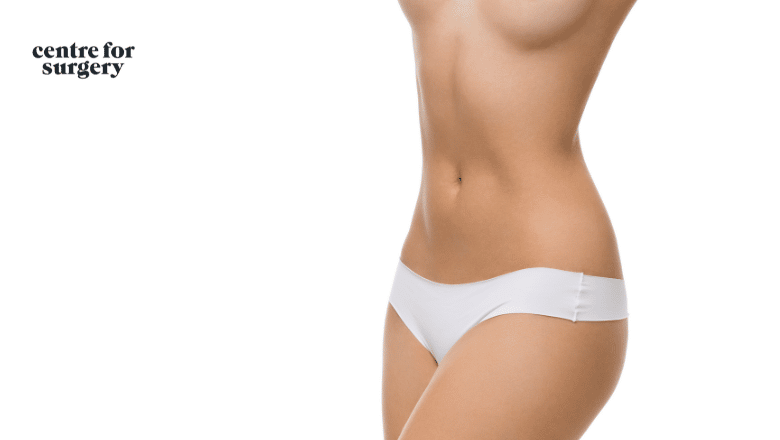 Stomach liposuction, also known as tummy lipo or abdominal liposuction, is a cosmetic surgery procedure that can get rid of belly fat by removing excess fat from the stomach area using a hollow stainless steel tube called a cannula. The cannula is inserted through small incisions in the skin and used to suction out the fat. The procedure can be done under general anaesthesia or local anaesthesia with sedation. Recovery time varies, but patients can typically return to normal activities within a few weeks.
Go to treatment
360 Liposuction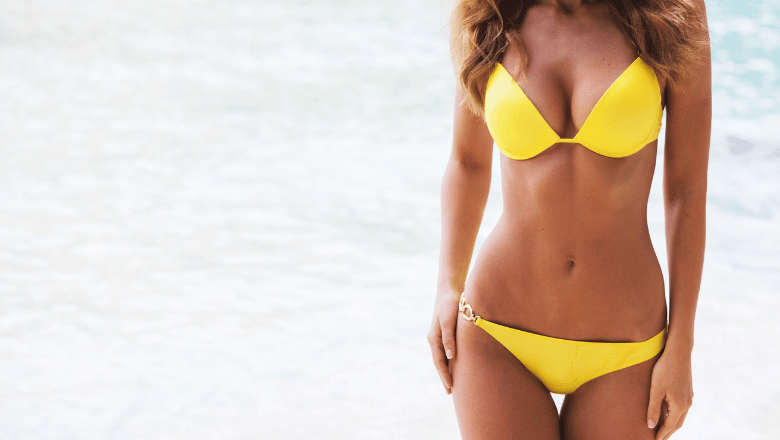 360 liposuction, also known as 360 lipo, involves circumferential liposuction of the torso to achieve a sculpted and contoured midsection. Unlike traditional liposuction, 360 liposuction is designed to achieve enhanced body sculpting and comprehensive results for a curvier silhouette. The midsection is targeted with lipo 360 to contour the abdomen, flanks and the mid and lower back.
Go to treatment
Micro Liposuction (MicroLipo)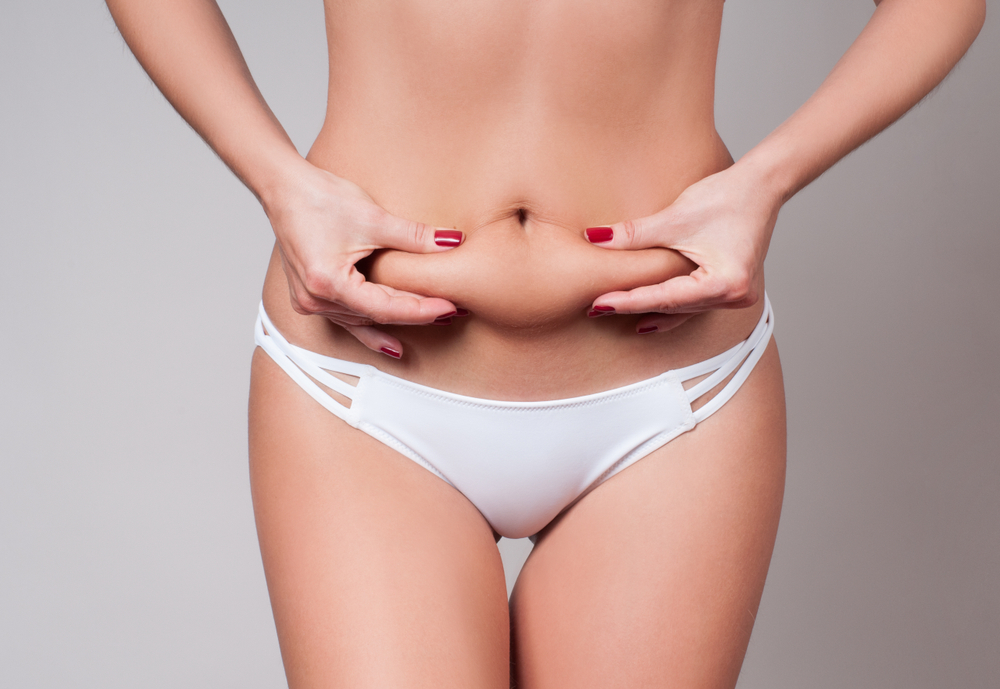 MicroLipo, unlike traditional liposuction uses specialised local anaesthetic and is a less invasive option for the effective removal of localised pockets of fat. This procedure can be used on various areas of the body including the chin, knees and flanks. Using specially designed microcannulas, MicroLipo can remove up to 3.5 litres of fat from the chosen area.
Go to treatment
Laser Liposuction (SmartLipo)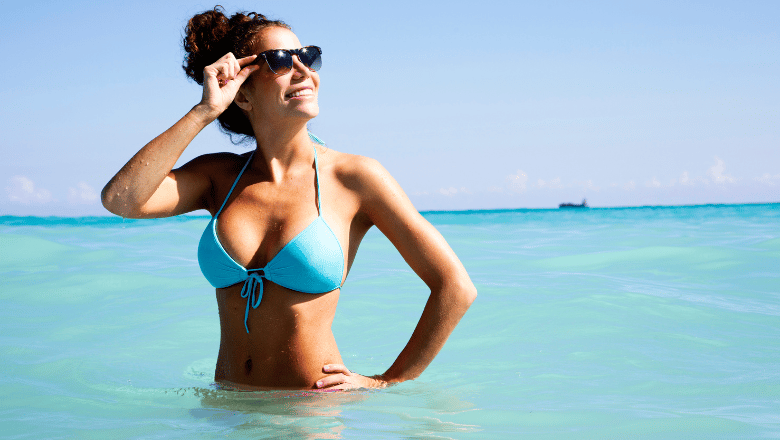 Laser liposuction (or SmartLipo), also known as laser lipo and laser lipolysis, is a minimally invasive body contouring procedure carried out under local anaesthetic as an outpatient. Laser lipo uses specialised fibre-optic lasers to melt stubborn pockets of body fat before extraction. This procedure can be used for patients with good skin elasticity to treat localised areas of body fat, including the chin, neck, chest, abdomen, hips, thighs or lower back. Laser lipo can be combined with Morpheus8 for milder degrees of skin laxity.
Go to treatment
Vaser Liposuction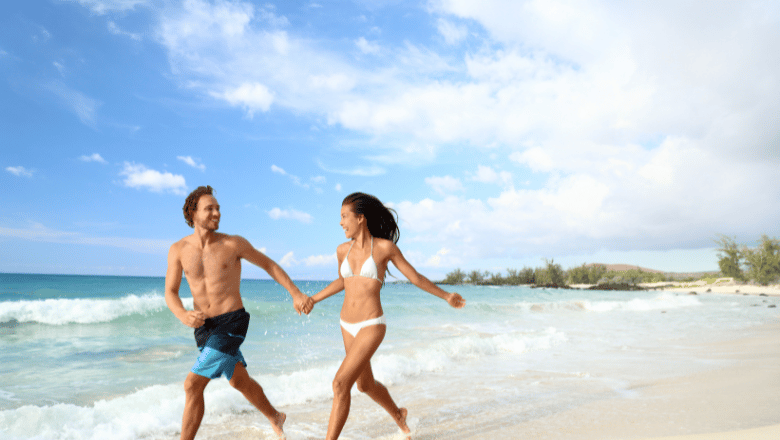 Vaser liposuction, also known as vaser lipo, is regarded as one of the most effective body contouring procedures for the precision removal of body fat which has proven resistant to diet and exercise. Vaser lipo is known for being a gentler form of liposuction compared with traditional techniques and involves a quicker recovery period due to less bruising and swelling. Vaser liposuction is particularly effective for removing stubborn fat from fibrous areas such as the back, flanks and chest.
Go to treatment
BodyTite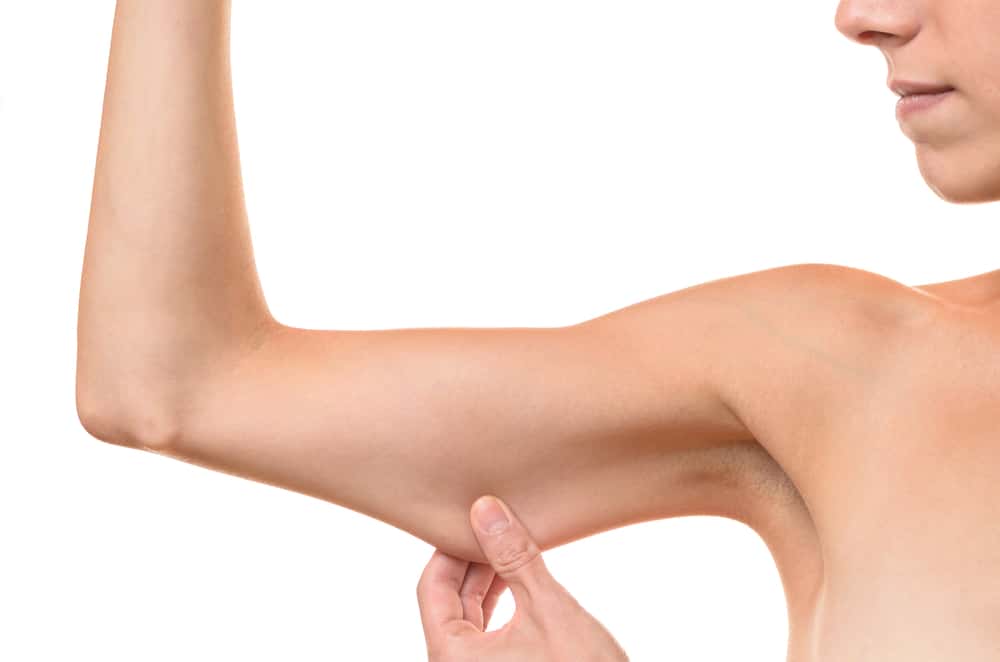 BodyTite combined with Morpheus8 uses radiofrequency technology to tighten skin without the need for more invasive surgery. The thermal energy from the radiofrequency device stimulates collagen remodelling leading to a reduction in skin laxity. This highly effective and minimally invasive treatment can be used on virtually all areas of the body which are prone to the development of skin laxity with age such as the arms, chest, abdomen and thighs.
Go to treatment
Cellulite Treatment (CelluTite)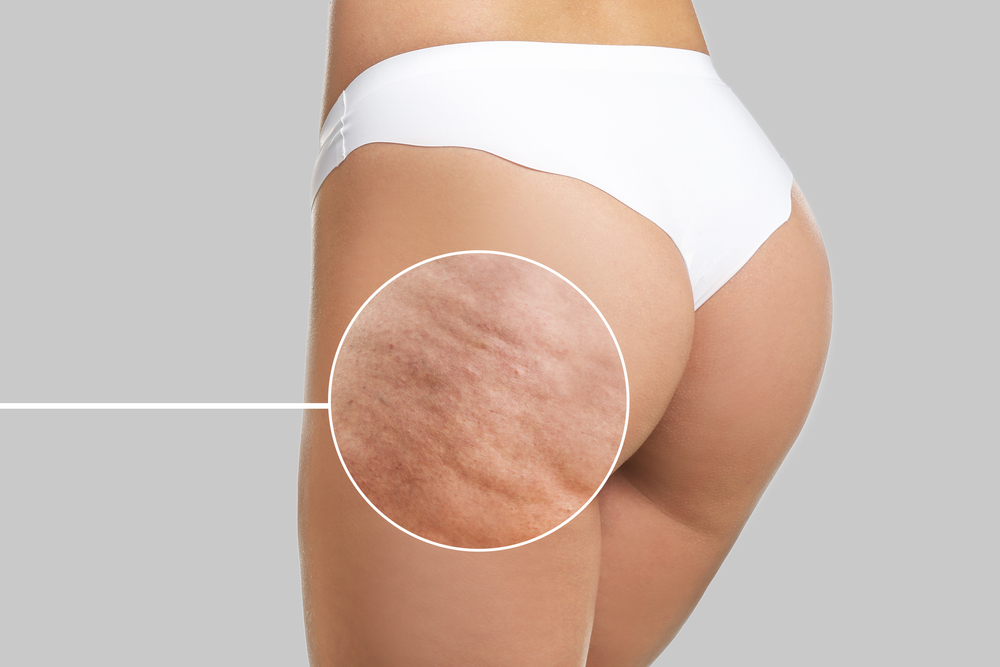 Cellulite treatment using a new highly effective technology called 'CelluTite' has proven to be clinically effective for what has traditionally been a stubborn condition to treat successfully. Cellulite is a common occurrence particularly in women and appears as unsightly dimpled areas most commonly found on the thighs and buttocks. CelluTite combined with Morpheus8 is a permanent solution for cellulite and can treat the areas of concern using radio frequency energy to target and tighten the skin. The CelluTite cannula is specially designed to mechanically disrupt cellulite bands and apply RF energy at the same time.
Go to treatment
HD Lipo (High Definition Liposuction)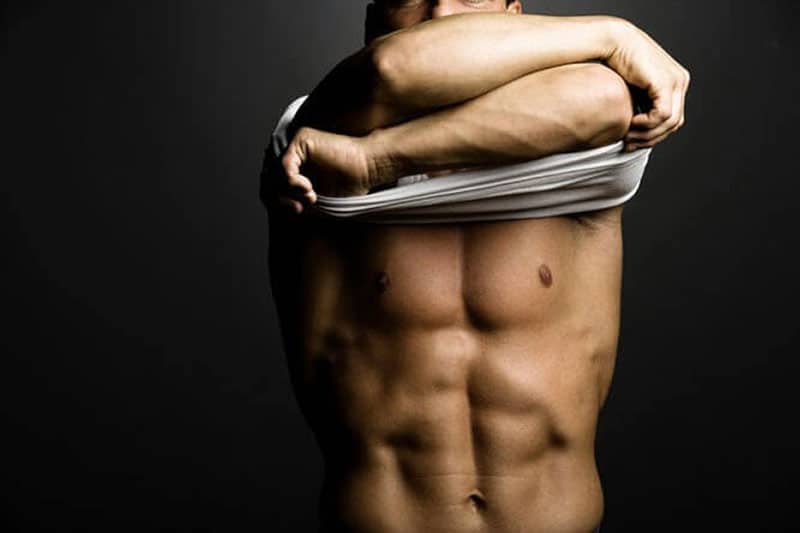 HD lipo also known as high definition liposuction is an advanced body contouring technique designed for men who want to achieved a sculpted and defined physique. Our surgeons are highly skilled in HD lipo and have years of experience in achieving outstanding outcomes for our patients.
Go to treatment
Abdominal Etching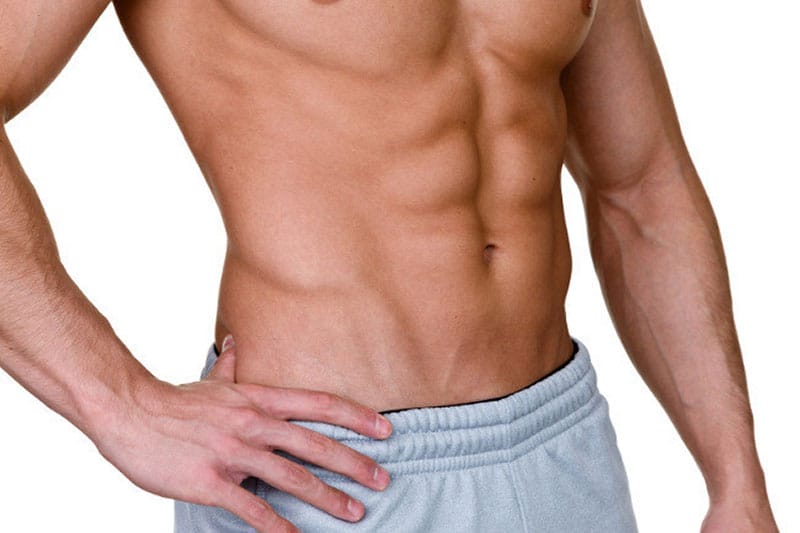 Abdominal definition, where the outline of the underlying abdominal muscle is visible, is a sought-after appearance for many men. Otherwise known as ab sculpting, an Abdominal Etching procedure involves removing pockets of unwanted fat using liposuction. This procedure is suitable for those who already have a low body fat percentage but have a stubborn layer of fat preventing their abdominal muscles showing through.
Go to treatment
Tummy Tuck (Abdominoplasty)

Tummy tuck, also known as abdominoplasty, is a cosmetic surgery procedure to correct sagging, excess skin, which is often caused by weight loss, pregnancy or the natural ageing process. The procedure involves both the skin and muscle being tightened, creating a smoother and firmer abdominal silhouette. This treatment is suitable for those who have reached their goal weight and are not planning any more pregnancies.
Go to treatment
Mini Tummy Tuck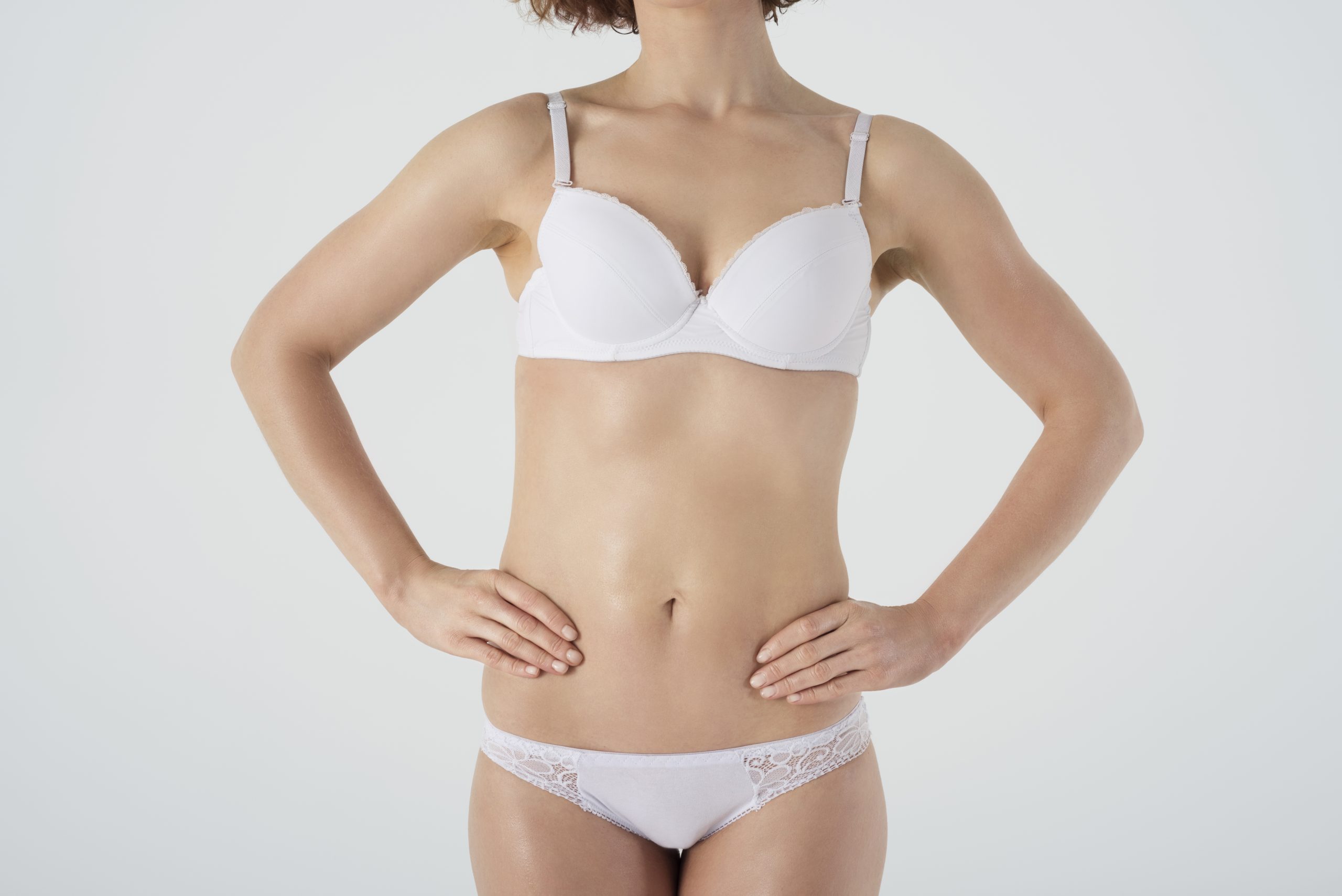 Mini tummy tuck or mini-abdominoplasty surgery is a minimally invasive body contouring procedure for removing excess fat and tightening the skin affecting the lower abdomen. The procedure is an excellent alternative to a full tummy tuck for those patients who don't require the more invasive full tummy tuck and is commonly combined with BodyTite. Mini tummy tuck surgery is a quicker procedure with a very short recovery period.
Go to treatment
Brazilian Tummy Tuck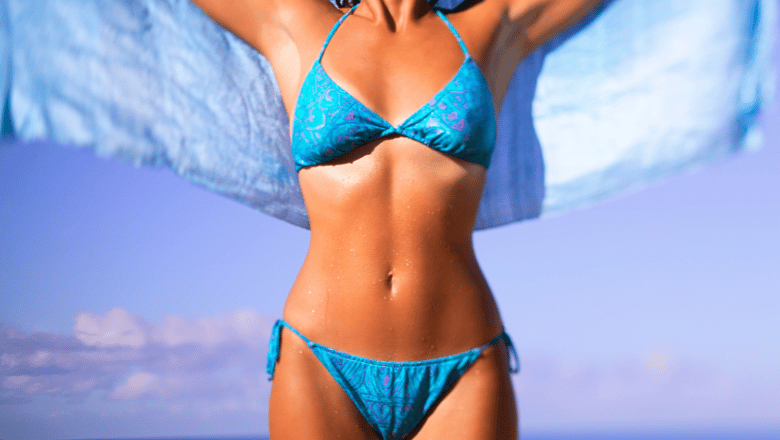 Brazilian tummy tuck, also known as Brazilian abdominoplasty or lipoabdominoplasty, is a procedure designed to contour and reshape your torso. The Brazilian tummy tuck differs from a traditional tummy tuck as it involves a combination treatment with liposuction to remove excess fat and skin and may also involve tightening the abdominal muscles. This helps to restore a youthful pre-pregnancy appearance.
Go to treatment
Umbilicoplasty (Belly Button Surgery)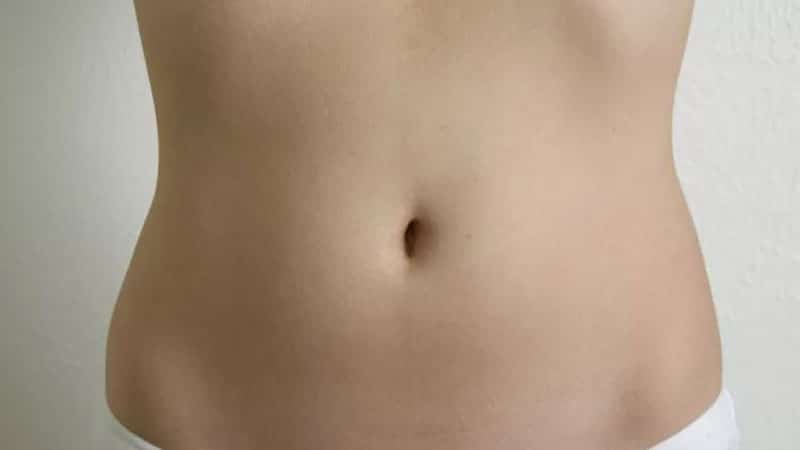 Umbilicoplasty or belly button surgery is a procedure that alters the appearance of the navel, often changing a protruding belly button inwards. An umbilicoplasty is suitable for those who dislike the appearance of their naval due to piercing damage, weight loss, pregnancy or how it looks naturally. Belly button surgery is easily carried out under a local anaesthetic, is low risk and has a quick recovery time.
Go to treatment
Mons Lift (Mons Reduction)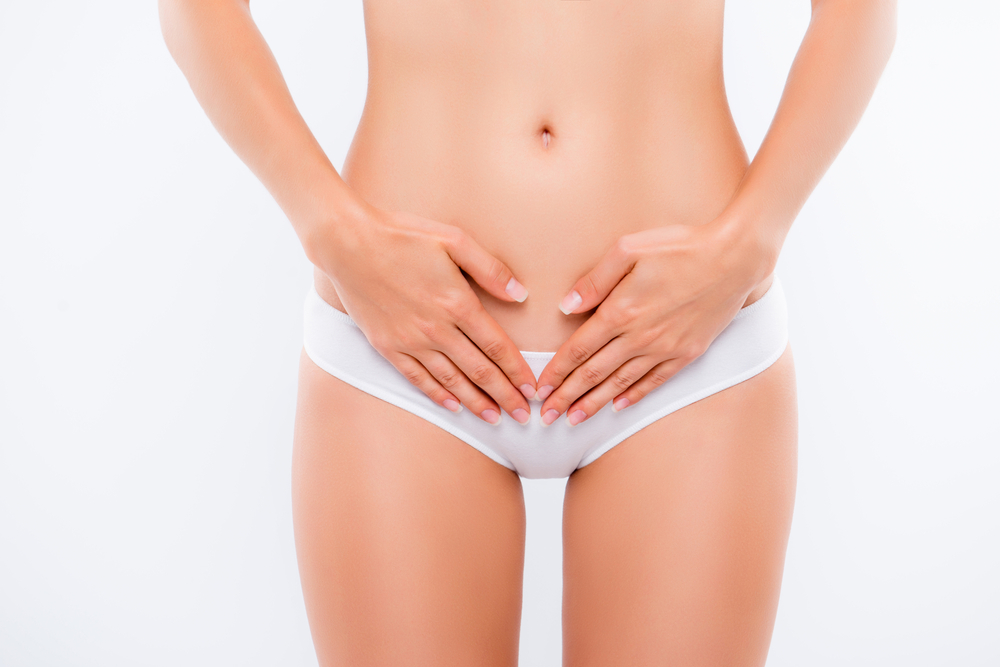 Mons lift also known as mons reduction or monsplasty is a surgical procedure designed to reduce the size of an overly prominent mons pubis. Often enlarged due to hormonal changes, weight gain and ageing, an enlarged mons pubis can negatively impact one's self-esteem and confidence. Moms pubis liposuction often combined with surgical excision is an effective way to remove the excess fat and skin, creating a smoother and tighter mons pubis.
Go to treatment
Caesarean Section Scar Revision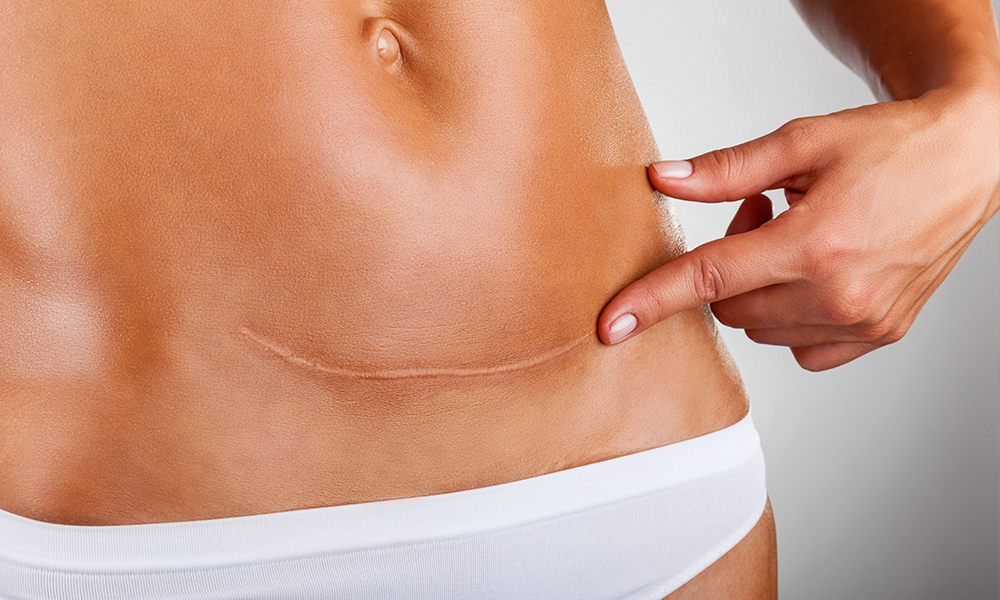 Caesarean section scar revision, also known as C-section scar revision, is an ideal treatment for women who are unhappy with the appearance of their scar after a Caesarean section. In a number of cases, the tissue beneath the scar was not properly repaired leading to the formation of a dent which is then worsened over time with the accumulation of fat. Caesarean scar revision can both improve the appearance of the scar and also the contour of the lower abdomen in a highly effective procedure easily carried out under local anaesthetic as an outpatient.
Go to treatment
Body Contouring Surgery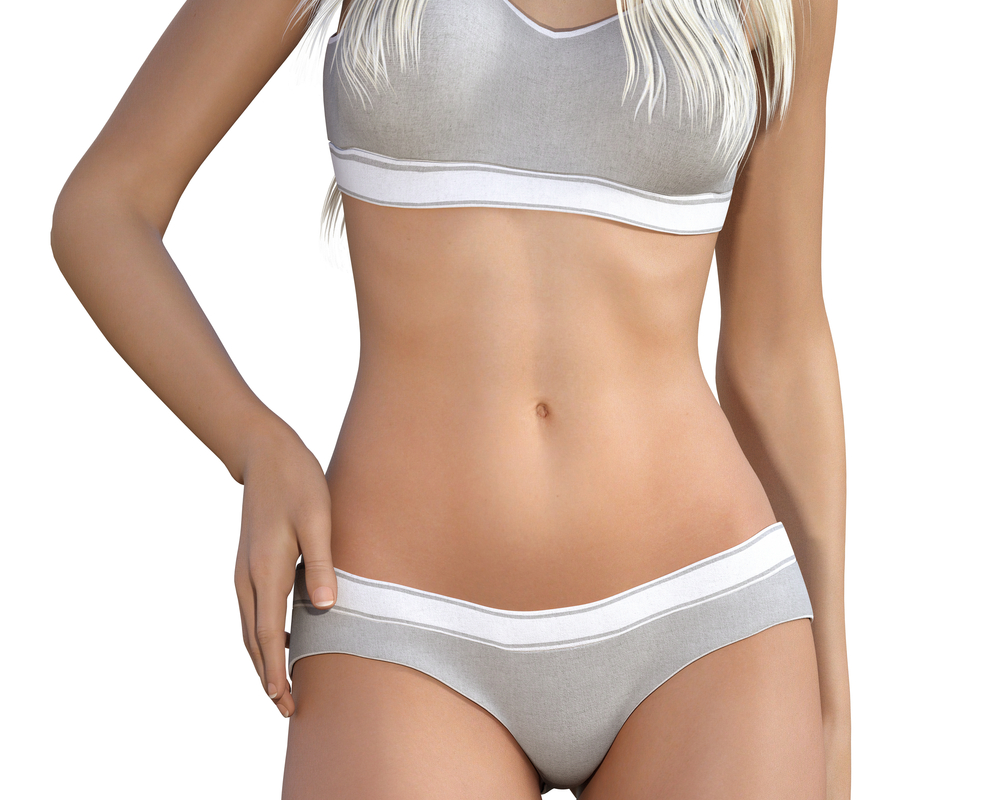 Body contouring surgery is designed to address sagging loose skin from massive weight loss incurred as a result of either weight loss surgery or diet and exercise. Our surgeons are expert in all the full range of body contouring procedures at our own specialist day case facility in London.
Go to treatment
Fat Transfer Surgery (Lipofilling)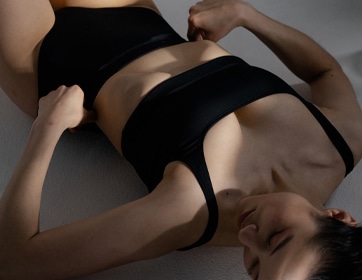 Fat transfer is an advanced body contouring technique that involves the removal of excess body fat with liposuction followed by transferring the purified fat to other parts of the body to enhance volume and rejuvenate appearance. Common fat transfer techniques include the Brazilian butt lift or BBL, breast fat transfer and fat transfer to the face. Fat transfer does not involve artificial materials and produces long-term results with excellent outcomes.
Go to treatment
Mummy Makeover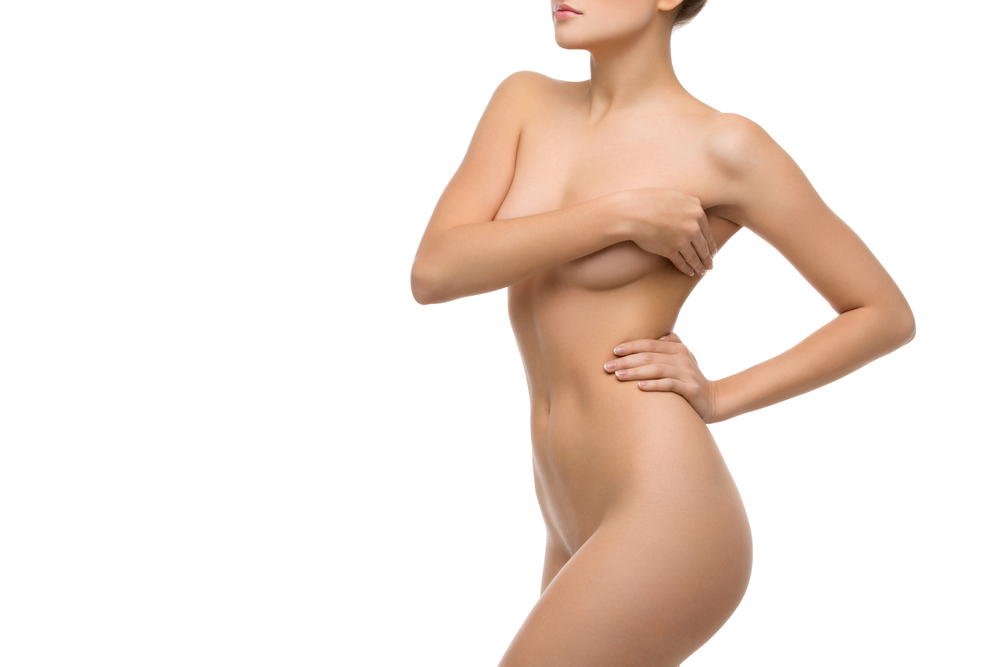 Mummy makeover is the term used to describe a combination of procedures that aim to rejuvenate a woman's body following childbirth. A mummy makeover can help improve the appearance of the breasts, remove excess skin from the abdomen and the labia; these areas are often the most affected. This procedure can help women regain their confidence and their pre-baby body.
Go to treatment
Arm Lift (Brachioplasty)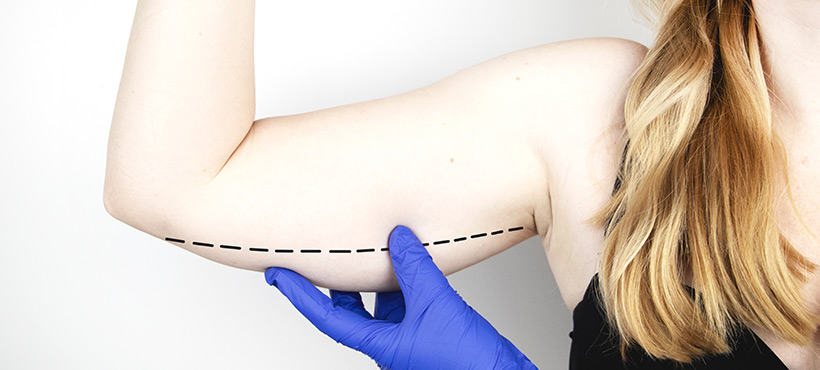 Arm lift also known as a brachioplasty or arm reduction, is a surgical procedure consisting of removing excess skin and fat from the underside of the arm. The additional skin is sometimes referred to as 'bat wings' and can be brought on by age, genetics and dramatic weight loss or gain. By removing the excess skin and fat and tightening the tissue, an Arm Lift gives the arm a smoother, toned appearance.
Go to treatment
Thigh Lift (Thigh Reduction)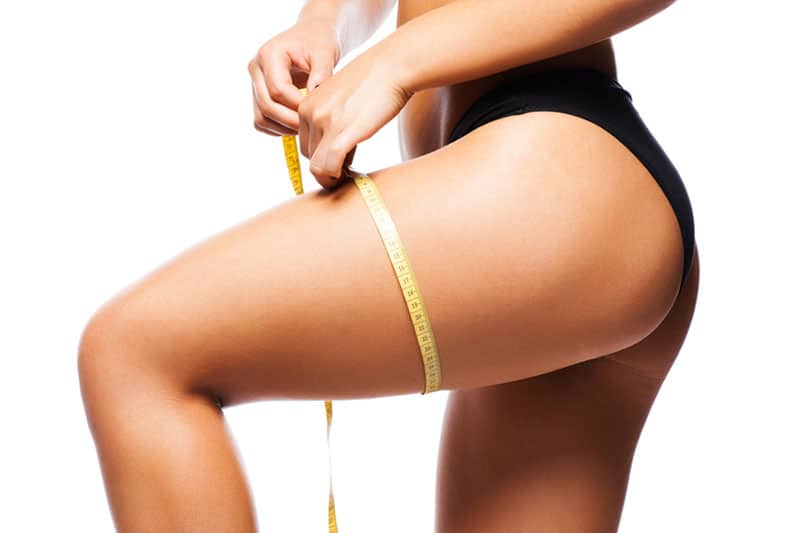 Thigh Lift or thigh reduction is a surgical procedure that reshapes the thigh and hip area by removing excess skin and fat. The remaining skin and tissue is then repositioned, creating a slimmer, firmer and more defined thigh. The thigh lift procedure is suitable for those who desire a toned appearance and are looking to improve sagging skin surrounding their thighs.
Go to treatment
Bra Line Back Lift (Upper Back Lift)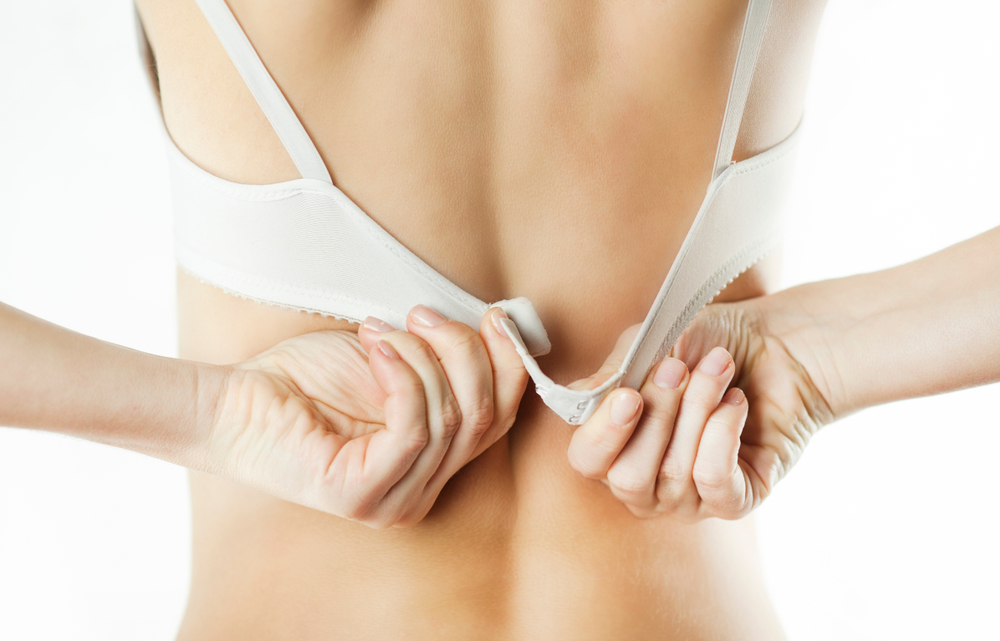 This procedure helps to contour and tighten the bulge around the bra line by removing excess fat and skin. Using liposuction, the fat is removed to improve the overall appearance of the upper back. Not only does this procedure remove excess fat and skin at the same time, the results are immediately noticeable once the swelling has gone down.
Go to treatment
Buttock Lift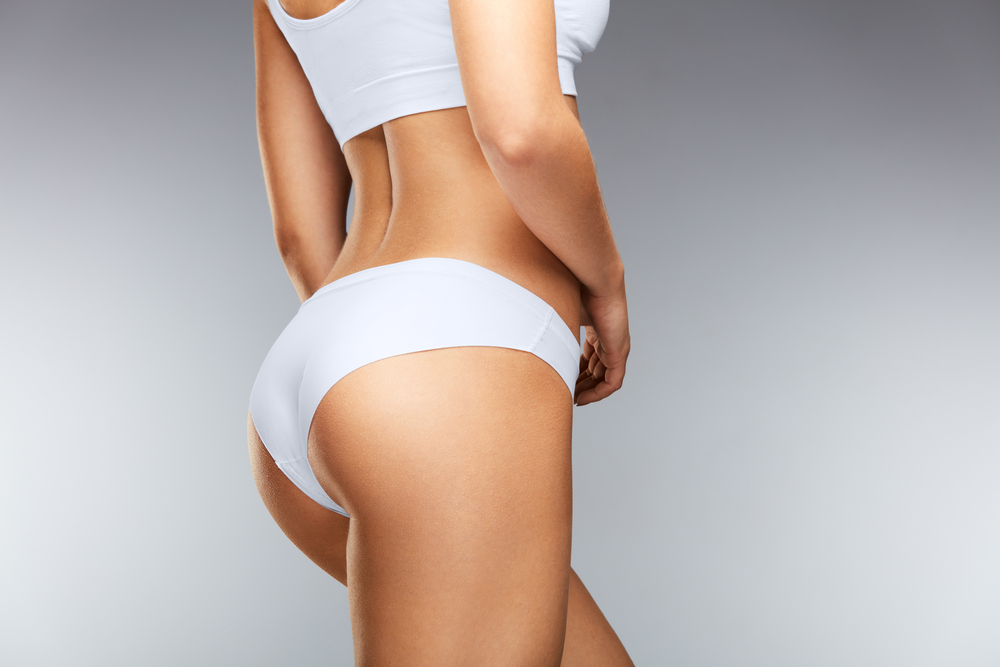 Buttock lift surgery also known as a bum lift or butt lift reshapes and elevates the buttocks by removing excess skin and fat often caused by significant weight loss. Once the excess skin and fat is removed, the remaining tissue is tightened and pulled up, raising the buttocks. Rather than adding volume like a Fat Transfer to Buttocks procedure, this highly effective body contouring procedure helps the buttocks sit higher and appear firmer.
Go to treatment
Brazilian Butt Lift (BBL)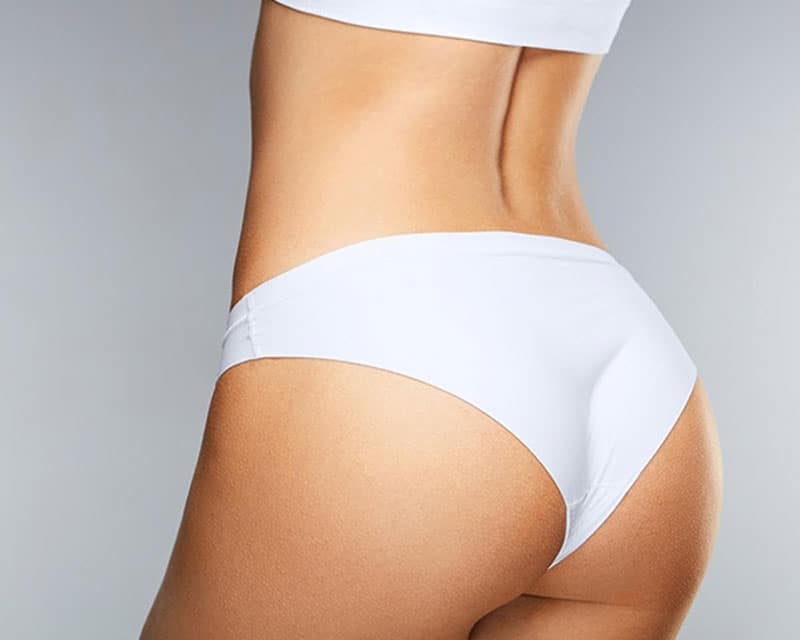 Brazilian Butt Lift or BBL, also known as gluteal fat transfer, is an effective body contouring procedure that involves 360 liposuction of the abdomen and flanks followed by injecting your own body fat into the buttocks to enhance volume. This results in the buttocks becoming rounder, larger and more lifted. Not only does this procedure increase the size of the buttocks, it contours and reshapes the body making the BBL a true 2-in-1 procedure.
Go to treatment
Mini BBL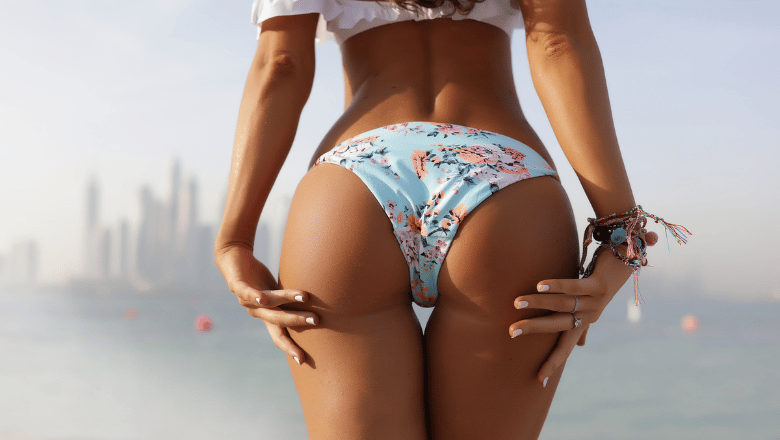 Mini BBL surgery involves a combination of liposuction and fat transfer to the buttocks to sculpt and contour targeted body areas and achieve a subtle enhancement in defined areas of the buttocks or hips. Compared with a full BBL, which is designed to achieve significant enhancement of the entire buttocks, a mini BBL is more appropriate for athletic or slender-framed women who prefer to achieve subtle yet defined contours that are in harmony with their overall body shape.
Go to treatment
Buttock Implants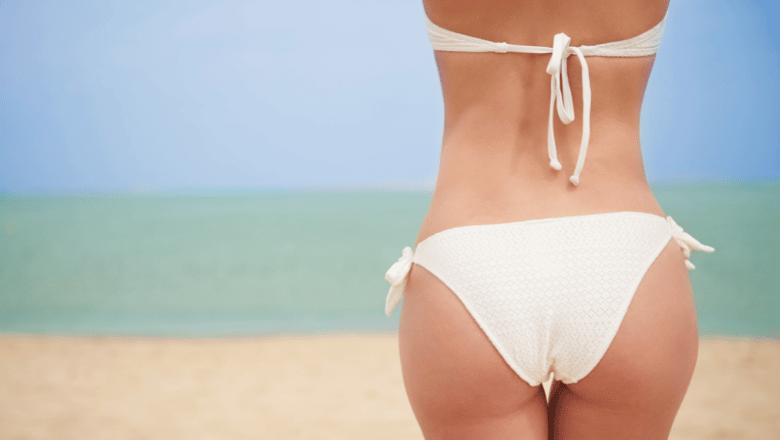 Buttock implants are an increasingly popular procedure to enhance the size and shape of the buttocks for people who may be suitable for a Brazilian butt lift (BBL). Butt implants are ideal for patients with a stable weight and firm elastic skin. The procedure can achieve enhanced definition for those who may have insufficient fat to have gluteal fat grafting. However, buttock implants involve a longer recovery period with a higher risk of complications.
Go to treatment
Pectoral Implants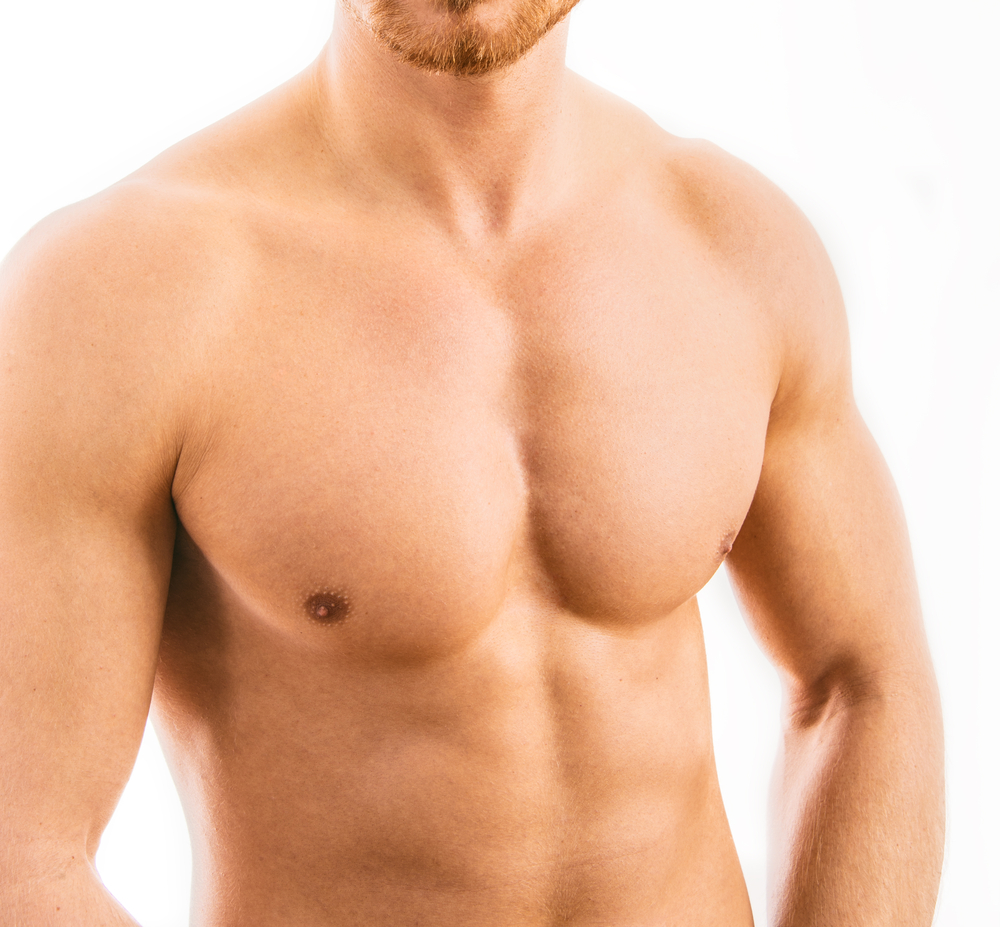 Pectoral implants for men define and improve the appearance of the chest. As well as being carried out for aesthetic enhancement of the chest, male pectoral implants are suitable for those who have undeveloped chest muscles, a pectus deformity or Poland's Syndrome. The implants mimic the appearance and feel of well developed chest muscles by being made of a firm silicone gel material made by Polytech German-designed and manufactured implants.
Go to treatment
Chest Wall Implants (Pectus Surgery)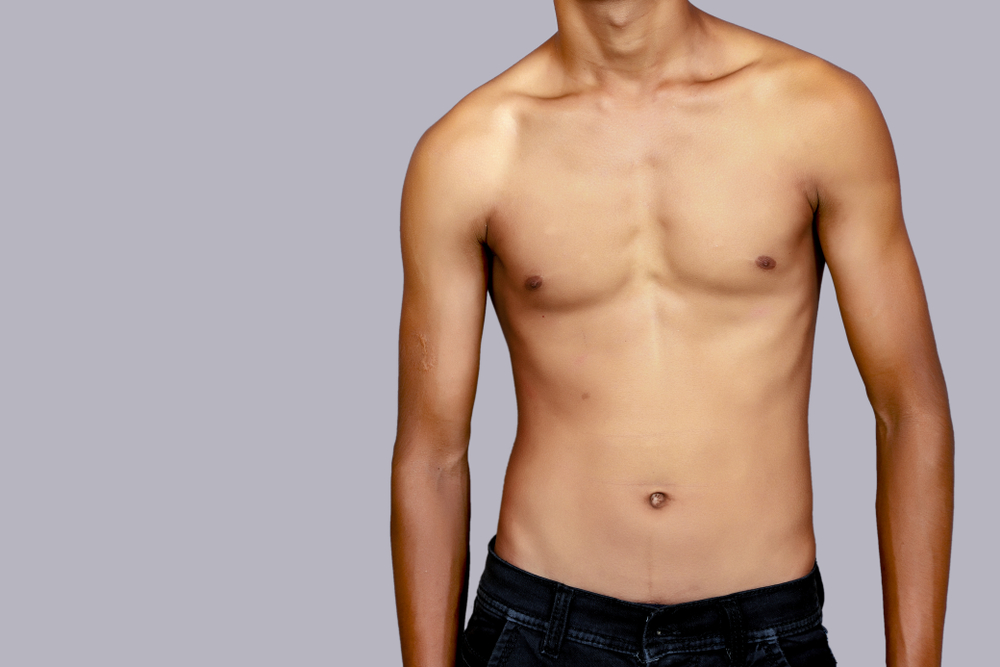 Pectus implant surgery and Poland Syndrome implants are chest wall implant procedures specifically designed for those who suffer from chest deformities such as Pectus Excavatum and Poland Syndrome. This innovative procedure technique, which is preformed exclusively by Mr Omar Tillo, can help with psychological discomfort, improving the appearance of the chest and boosting self-confidence.
Go to treatment
Calf Augmentation with Implants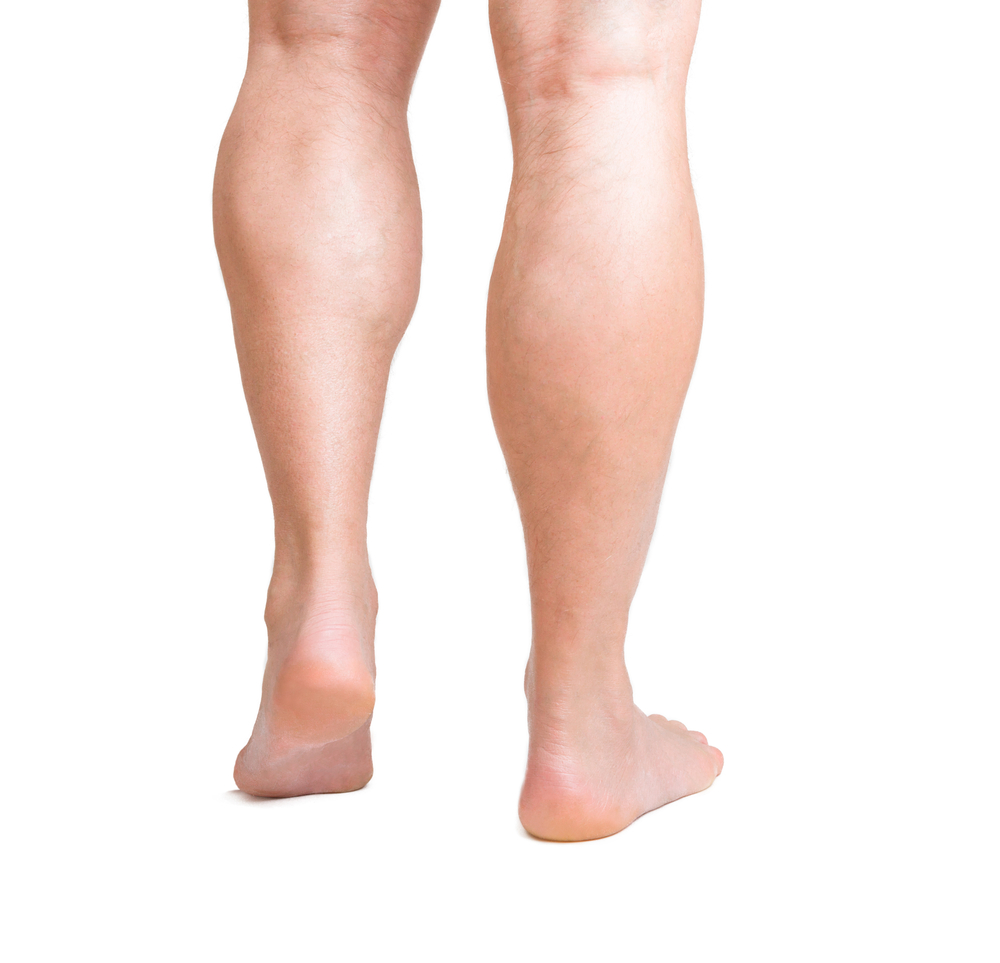 Calf implant surgery is aimed at those who wish to improve the appearance and proportion of their lower legs often as a result of calf atrophy. Calf atrophy can develop from previous traumatic injury to the leg or can be present from birth. Our surgeons are skilled in both aesthetic and reconstructive surgery of the calf. In certain cases, the use of custom-made 3D designed calf implants can be used to resemble natural muscle in terms of appearance and feel. Calf implants result in improved contour and better balance with the rest of the leg.
Go to treatment
Fat Transfer Calf Augmentation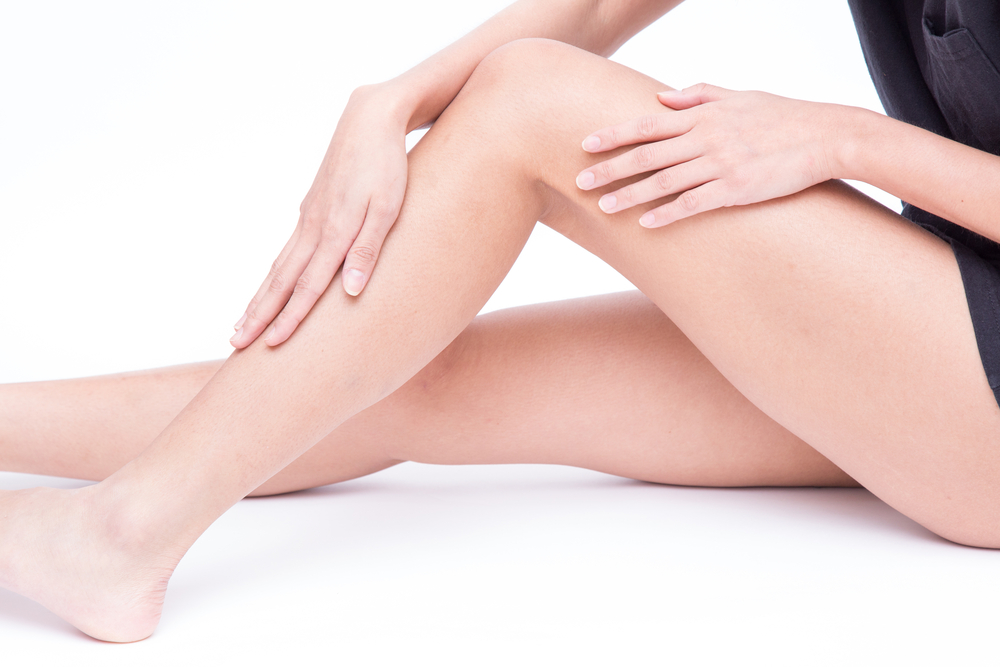 Fat transfer to calves using the body's own fat enhances underdeveloped calves, making them look toned and well-proportioned to the rest of the leg. Calf fat transfer can achieve an aesthetically pleasing result and can also correct deformities using fat harvested from a donor site on the body such as the abdomen. Fat transfer to calves is an alternative method to calf augmentation using calf implants for those who are not keen on the insertion of artificial implants.
Go to treatment