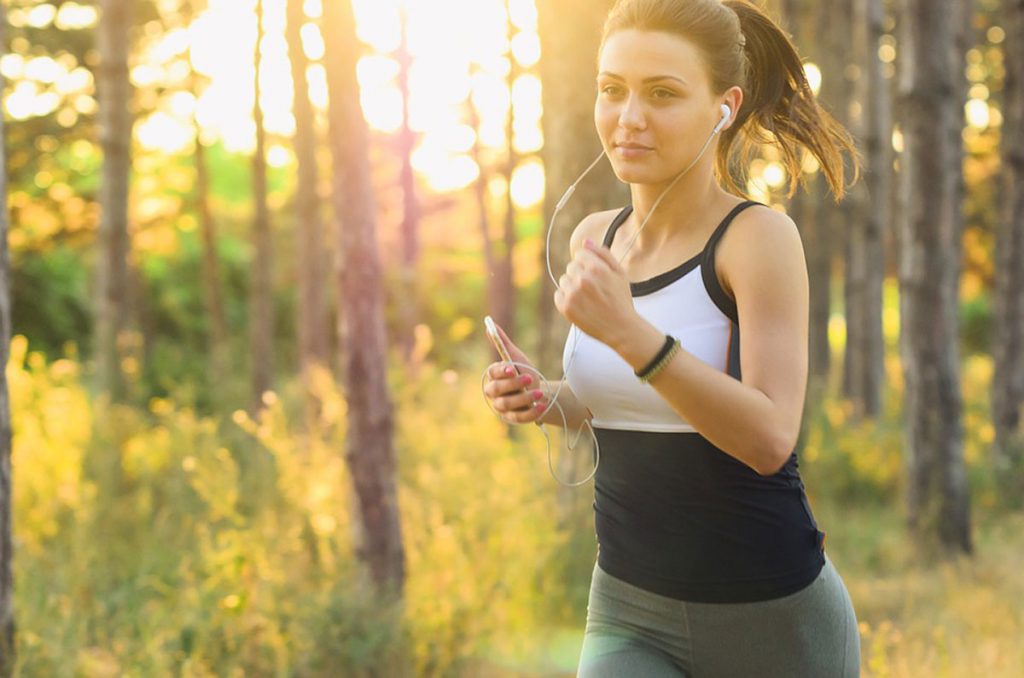 Exercise is an excellent way to promote a healthy lifestyle especially when combined with a healthy diet. The risk of developing varicose veins can often be reduced with regular exercise. It is not uncommon for people to still go on and develop varicose veins despite exercising regularly.
RELATED: What are varicose veins?
Varicose veins develop due to underlying valve dysfunction associated with weakness of the vein walls. There are several factors which may contribute to the occurrence of varicose veins. Although exercise is certainly beneficial for reducing the overall risk of developing varicose veins, certain types of exercise may result in a greater likelihood of developing varicose veins or may exacerbate pre-existing varicose veins.
RELATED: Common myths about varicose veins
Which types of exercises should be avoided?
Maintenance of adequate circulation in the legs is important to prevent varicose veins. The exercises listed below may lead to increased strain on the leg veins and reduce venous blood flow including:
Running – frequent runners may find they develop varicose veins and this is due to the increased strain placed on the deep leg veins. For those who are running enthusiasts, it would be better to run on softer surfaces such as grass or dedicated athletics tracks and compression socks would be beneficial.
Abdominal crunches – abdominal crunches can lead to increased venous reflux and should ideally be carried out as part of a combined exercise routine with cardiovascular exercise such as swimming.
Squats – Similar to abdominal crunches, leg squats place increased strain on leg veins and can result in the development of venous reflux. Venous reflux involves a change in the direction of blood flow in the legs so that blood no longer flows towards the heart and begins to pool in the legs.
Lifting weights – the lifting of heavy weights results in increased pressure in the veins of the legs. It may help to wear compression stockings and carry out cardiovascular exercises in the same session to improve venous blood flow. We would recommend either lifting lighter loads or increasing repetitions if you already have pre-existing varicose veins.
Which exercises are beneficial for varicose vein prevention?
Patients who are at increased risk of developing varicose veins or already have pre-existing varicose veins should focus on the exercises below to promote good venous flow in the legs for healthier veins.
Walking – regular walking is often regarded as an effective form of exercise to improve circulation in the legs.
Swimming – swimming is ideal for toning calf and leg muscles and helps to prevent venous reflux.
Cycling – cycling is excellent for strengthening the leg muscles to optimise blood circulation without exerting heavy strain on your hip and knee joints.
For those who may have a more sedentary lifestyle, there is a wide range of preventive measures you can take to reduce the overall risk of developing varicose veins. We would advise wearing compression stockings regularly and two avoid being stationary whether sitting or standing for long periods of time. Women can reduce the risk of developing varicose veins by avoiding high-heeled shoes.
RELATED: How to get rid of varicose veins
Once varicose veins have developed, the best way to get rid of established varicose veins is to have expert varicose vein treatment at a reputable UK vein clinic. Centre for Surgery is the leading varicose vein clinic in London and specialises in the most effective treatment for varicose vein removal including:
Here at Centre for Surgery, we are home to some of the leading varicose vein specialists with expertise in all types of leg veins including thread veins and spider veins. Compared with traditional varicose vein surgery, all of the treatments at our state-of-the-art Marylebone clinic are carried out under local anaesthetic as an outpatient which means you will be able to go home immediately after your procedure. Our after-care has been described as outstanding by the Care Quality Commission. We have some of the highest success rates for varicose vein treatment in the UK with many patients having had failed treatment elsewhere coming to us for successful treatment.
Why choose Centre for Surgery for varicose vein removal?
Here at Centre for Surgery in London, our vein specialists have many years of experience in carrying out the most effective varicose vein treatment and we continue to treat hundreds of patients each year at our state of the vein clinic in central London. Our vascular specialists are renowned in the field and are regularly asked to comment on the latest advances for varicose vein removal in the national and international press.
Little or no downtime after vein removal treatments
Our varicose vein treatments have been recommended by the National Institute of Clinical Excellence (NICE) as the gold standard for vein removal.
Our success rates with EVLA are some of the highest in the UK at over 96%.
All consultations for varicose vein removal include a complimentary duplex ultrasound scan of your legs which costs approximately £400 at other clinics in the UK.
Treatment takes no more than one hour to carry out and you can recover in the comfort of your own home later the same day.
Our verrucous vein specialists are regularly invited to comment on the latest advances in varicose vein treatments on national television programmes.
Patients develop a significant increase in self-confidence and an improvement in emotional well-being as a result of our treatment approach.
Our treatment philosophy is focused on correcting the underlying cause of your varicose veins and this depends on undertaking a detailed ultrasound scan of your legs in every case.
We offer finance for varicose vein treatment with our specialist partner, Chrysalis Finance.
Consultations and treatments for varicose vein removal take place at our state-of-the-art London clinics in Marylebone.
Get in touch with us today on 020 7993 4849 or complete our varicose vein contact form to book a detailed varicose vein removal consultation with an expert vein specialist in London.
Amazing from start to finish, the communication was the main thing was fully informed and looked after, on the day of my breast augmentation, the staff were fab and made me feel at ease through out the whole process. Thank you so much.
Mohammed Farid
18/11/2021
I've had such a great experience with excellent advice, care and attention and surgical treatment (gynaecomastia) - I can fully endorse the treatment I have received from Centre for Surgery with absolutely no qualms at all. Brilliant in every way - thank you all so much.
Caroline Thorpe
14/11/2021
Very pleased with my whole experience of having a procedure. Was so nervous about getting treatment and i was reassured and felt so comfortable throughout thanks to the amazing nurses. I definitely made the right decision to have breast augmentation at centre for surgery with dr erel.
Melissa Briggs
08/11/2021
So glad I went with centre for surgery, the whole process went very smoothly from the consultations down to the actual day of the procedure. I was so nervous on the day but the whole team put me at ease and I'm happy with my results as I feel a lot more comfortable wearing certain clothes now. My surgeon was Alberto Di Giuseppe who performed a breast Augmentation on me, and I would definitely recommend as he was very clear on what the outcome of the surgery would be and which size would look the best for my frame.
Couldn't be happier with Dr Tillo work,i had my breast surgery one week ago and so happy with the results so far,all the staff are extremely nice and very supportive,i would definitely recommend their services,thank so much
From start to the finish everything was perfect for tummy tuck surgery. All staff is very friendly and the aftercare has been good. The Doctor and the nurse team was fantastic. I'm so happy...result is amazing. Thank you!!!
This was overall a great experience, all the staff at Centre for Surgery were friendly and put me at ease. It is a nerve wracking thing to go through an op but the staff were so nice. Mr Ertan has got a great team around him. On the day of the operation everything went smoothly to plan, there was no delay or holdups, I had another consultation with Mr Ertan who confirmed what was going to be done and that I was still happy to proceed. I was prepped for the procedure, I met with the anaesthetist who again was really nice and put me at ease explaining his role. After the procedure I woke up with the nurse by my side making sure I was OK and checking on me, I was able to stay in the clinic until I was ready to leave and was not rushed at all. I was well looked after from the start to the point when I was discharged. Post operation I was staying at a local hotel it was so close there was no point in even getting a taxi and I was able to walk back where my partner was waiting for me. I was expecting a lot of bruising to both my eyes but there was very little if any by the time the cast came off after 7 days, I am now at the two week post operation point and it is healing well with no outwardly visible bruising or scaring. The next milestone is a checkup at the 6 week point with my surgeon. If you're thinking of having something like this done I would highly recommend getting in touch with Centre for Surgery.
The staff at Centre for Surgery were very kind and accommodating. They answered any questions I had about the procedure and were constantly checking up on me. A special thank you to Christina for all her support throughout.
I would just like to state the quality of care received from the nurses at Centre for Surgery was beyond the highest level. Sophie takes her patient care to another level beyond words. She always puts me at ease. She is there for me even at awkward hours just when I mostly needed reassurance and she is one of the most compassionate nurses I have come across and demonstrates her passion naturally for caring for others. She totally deserves recognition at its finest and thank you for always being there for me. 😍