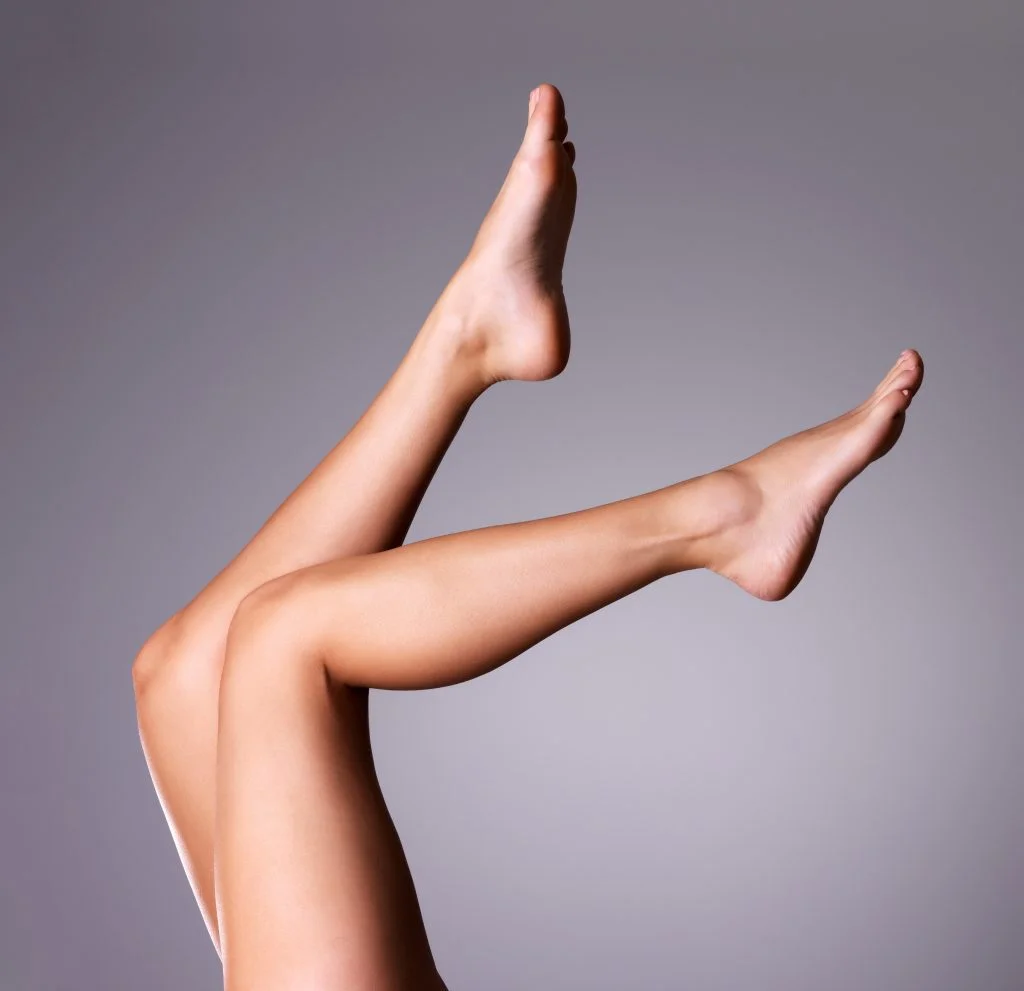 Veins are a part of the cardiovascular, circulatory or venous systems and they serve as highways for deoxygenated blood. The veins transport this blood from the organs, back to the heart. Our veins work in partnership with arteries – these are a form of blood vessel that delivers oxygenated blood from the heart to the rest of the body. At Centre for Surgery in London, we specialise in varicose vein treatment using the most advanced EVLA techniques as an outpatient under local anaesthesia. Here is some background on the condition.
The treatment of varicose veins
What are capillaries and what do they do?
Capillaries are the smallest blood vessels in the body. They connect the smallest arteries to the smallest veins. Capillaries are often referred to as "microcirculation". These vessels work to move oxygenated blood from the arteries to bodily tissues. They also allow for the deoxygenated blood to move back to the veins, from the tissue.
As with other parts of the body, the legs require a healthy supply of blood if they are to function properly. While getting blood from the heart to the legs is a simple process, using arteries, it is harder for the veins in the legs to transport the blood back again. The reason for this is simple: gravity.
Will exercise help improve and maintain blood flow?
Movement, such as exercise or walking, is a great way to promote the movement of blood. As we move our muscles work like pumps, punching onto our veins and encouraging the flow of blood upwards and toward the pelvis. Of course, this does not mean that we have to be in constant motion for us to have good blood flow. Naturally, vascular specialists at Centre for Surgery recommend regular exercise.
Veins have what are called one-way valves. These valves prevent blood from flowing back down the veins and into the legs when muscles are relaxed. Generally speaking, they encourage the upward flow of blood.
Why do veins fail?
There are times when the valves mentioned above will fail, and they are no longer able to prevent blood from flowing back down the vein. This is known as 'venous reflux' and it is the main cause of the majority of venous diseases. One of these is the development of varicose veins in both women and men.
Varicose versus healthy veins
Varicose veins form when either the valves or walls of veins have become weak and are not able to function as they should. When blood flows backwards along veins, it can end up sitting there which causes the vein to become swollen and enlarged. This swelling is often observable from the surface of the skin.
What Are The Best Treatments For Varicose Veins?
What can increase the chances of varicose veins forming?
Several things can contribute to the chances of the formation of varicose veins. These include:
Age. Veins can start to lose their elasticity as we get older. This causes the valves to lose effectiveness.
Genes. People are more susceptible to developing varicose veins if there is a close family member that has the condition.
Gender. Research suggests that women are more likely to develop varicose veins than men are.

Weight. If a person is overweight, they may be putting more pressure on the valves of their veins. This increased pressure makes them more prone to 'leaking'.
Occupation. Anything that requires prolonged periods of standing can increase the risks of developing the condition.
Pregnancy. Due to the increased amount of blood in the body during pregnancy, as well as increased hormone levels, and womb expansion-related pressure, there is a greater risk of developing varicose veins.
Best varicose vein treatments at Centre for Surgery
At Centre for Surgery in London, we provide varicose vein treatments that are minimally invasive using state of the art laser technology which ensures minimal if any discomfort and exceptionally high vein occlusion rates. Effective varicose vein treatments include:
Endovenous Laser Ablation, also known as Endovenous laser treatment (EVLA / EVLT)
EVLA treatment uses ultrasound to locate the damaged vein. A specialised laser fibre is then carefully inserted into the diseased vein before being activated to apply controlled thermal energy to the vein wall resulting in vein occlusion.
Foam sclerotherapy – including ultrasound-guided foam sclerotherapy
Foam sclerotherapy is a treatment that involves the precise injection of a foam sclerosing solution into the varicose vein(s). This causes an intense inflammatory reaction, which pushes blood out of the area. Eventually, the vein is then closed off permanently. Foam sclerotherapy is a highly effective treatment for patients who may not be suitable for EVLA.
Phlebectomy (vein avulsions)
Ambulatory phlebectomy procedure involves small incisions in the area where the affected veins are. This allows the varicose veins to be removed.
Varicose Vein treatment at Centre for Surgery
Centre for Surgery is one of the most experienced vein clinics in London offering the full range of treatments for all types of leg veins including varicose veins, thread veins, and spider veins using clinically proven gold standard techniques. Our consultant vascular surgeons are highly renowned for the treatment of all types of varicose veins however complex.
Consultant vascular surgeons with deep experience in EVLA (endovenous laser ablation) with many hundreds of happy and satisfied patients.
A straightforward local anaesthetic procedure with minimal downtime or post-treatment discomfort.
We are for the most advanced treatments for varicose veins using state of the art German laser technology.
We follow NICE (National Insitute for Clinical Excellence) guidelines on best practices in varicose vein treatments
You will receive a complimentary ultrasound scan of your legs during all varicose vein consultations which can be worth up to £400 at other clinics and hospitals
Treatment is quick and virtually painless and takes under an hour in most cases allowing you to recover in the comfort of your own home.
Our surgeons are regularly invited to appear on national TV and are featured regularly in high-impact newspapers and magazines commenting on the latest trends in varicose vein treatments.
We are an approved finance partner with Chrysalis Finance offering the full range of flexible finance options to suit all patient's budgets.
State of the art central London clinics with after-care described as 'outstanding' by the CQC.
[trustindex no-registration=google]