Hair Transplant Surgery
Hair Loss Clinic
Centre for Surgery specialise in the full range of treatments for hair loss in both men and women at our specialist hair loss clinic at 106 Crawford Street. Our hair transplant surgeons are renowned in the hair restoration field and specialise in both follicular unit extraction or FUE and follicular unit transplantation (FUT) which is also known as the strip method. We are unique in the UK to address hair loss using a three-step non-surgical protocol using hair loss medications, laser hair restoration and hair loss injections in combination for optimal treatment.
We are one of the few clinics in the UK to specialise in the treatment of Afro-Caribbean hair loss as well as hair loss affecting the eyebrows and beard.
Our London hair loss clinic is in an ideal location in the heart of central London for patients travelling in from surrounding areas of Notting Hill, Chelsea, Mayfair, Holland Park, Fitzrovia, West End, South Kensington, Regent's Park, Hyde park, Fulham, Battersea, Earl's court, Primrose Hill, Hampstead, Highgate, Soho, Green Park, Bayswater, Kings road, St John's Wood, Knightsbridge, Victoria, Belgravia and Marylebone.

Hair Loss Medications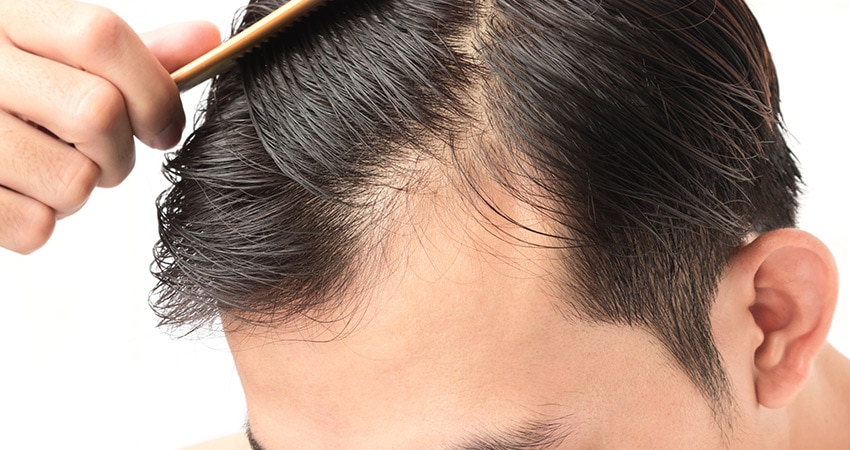 Hair loss can have a significant impact on one's self confidence and can affect men and women of all ages. The appearance of thinning hair, hairline recession or significant hair loss often lead people to seek treatment for hair loss. For patients who have concerns about ongoing hair loss or are considering a hair transplant procedure, our experienced hair loss specialists, dermatologists and hair transplant surgeons can deliver the right treatment for you including highly effective hair loss medications.
Go to treatment
Laser Hair Restoration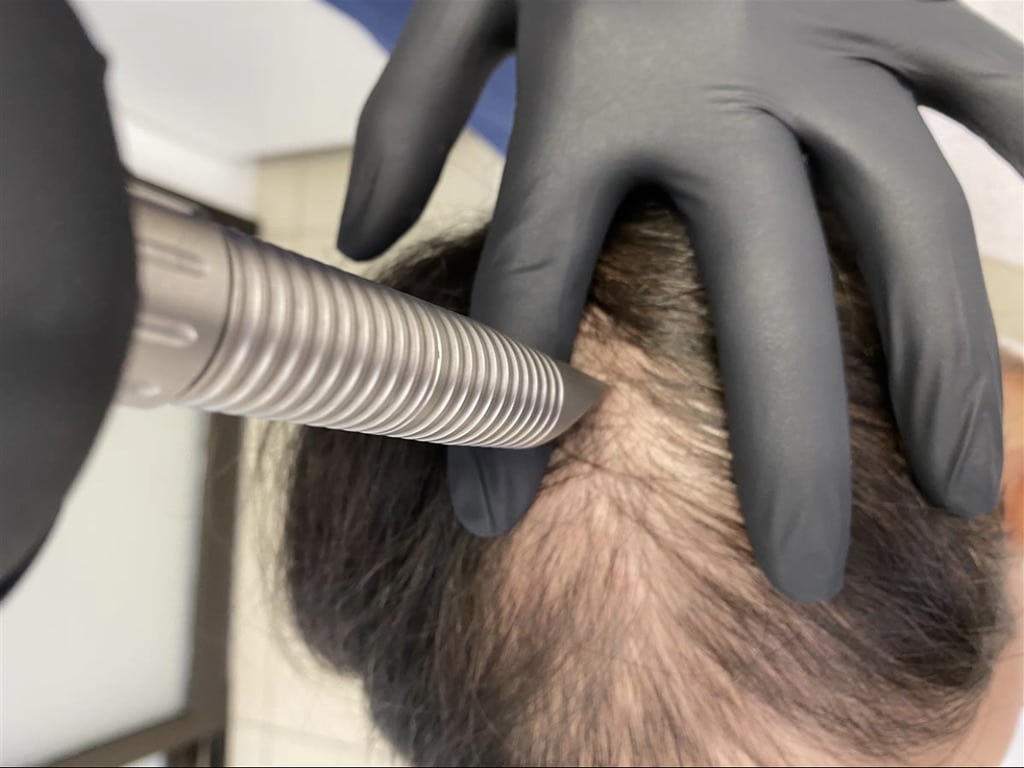 Laser hair restoration using Fotona laser is a new and highly effective treatment for the stimulation of dormant hair follicles with the application of a controlled and gentle bulk heating process. The application of laser energy to the areas of hair thinning stimulates both metabolism and an increase in blood circulation to the scalp resulting in the formation of strong and healthy hair follicles.
Go to treatment
Hair Loss Injections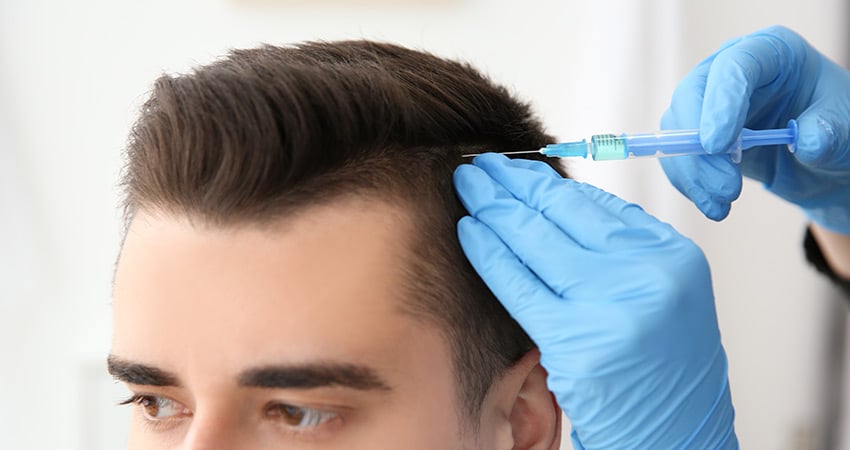 Our practitioners have years of experience with hair loss injections for early-stage hair loss. Successful hair loss injections treatment can lead to regrowth of hair in the treated area leading to both an increase in density and thickness of hair. Hair loss injections are often used alongside medications and laser hair loss treatment as part of a comprehensive nonsurgical approach to treating hair loss in both men and women.
Go to treatment
Scalp Micropigmentation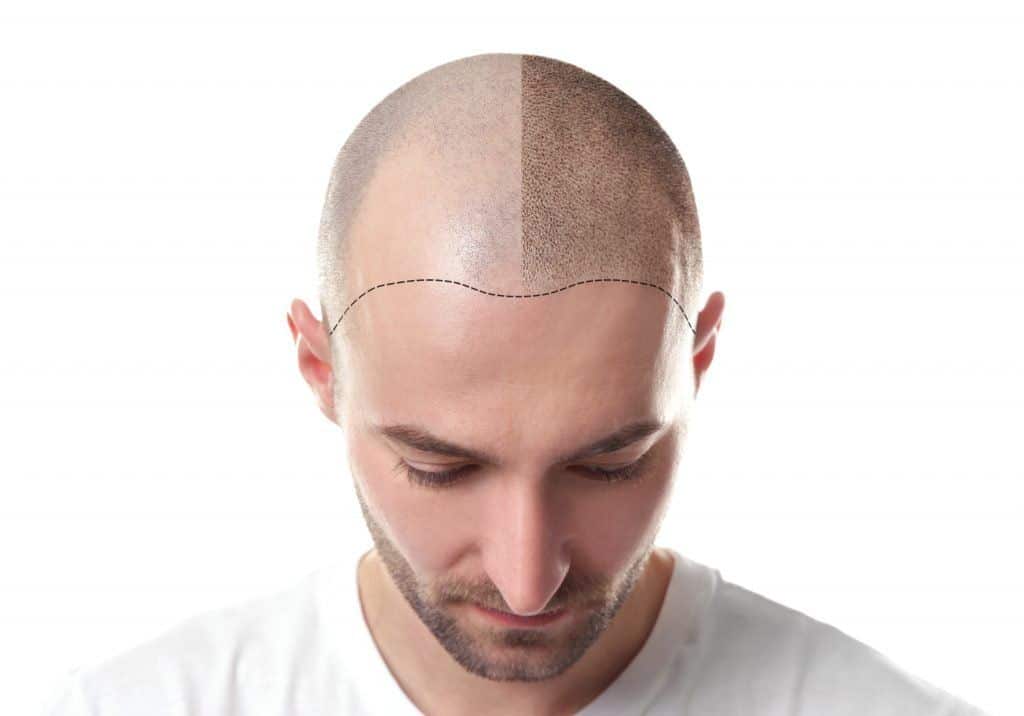 Scalp micropigmentation is a specialised technique to disguise the appearance of significant hair loss with the application of small amounts of coloured pigments to the scalp. Although not a technique of hair restoration,
Go to treatment
Hair Transplant Surgery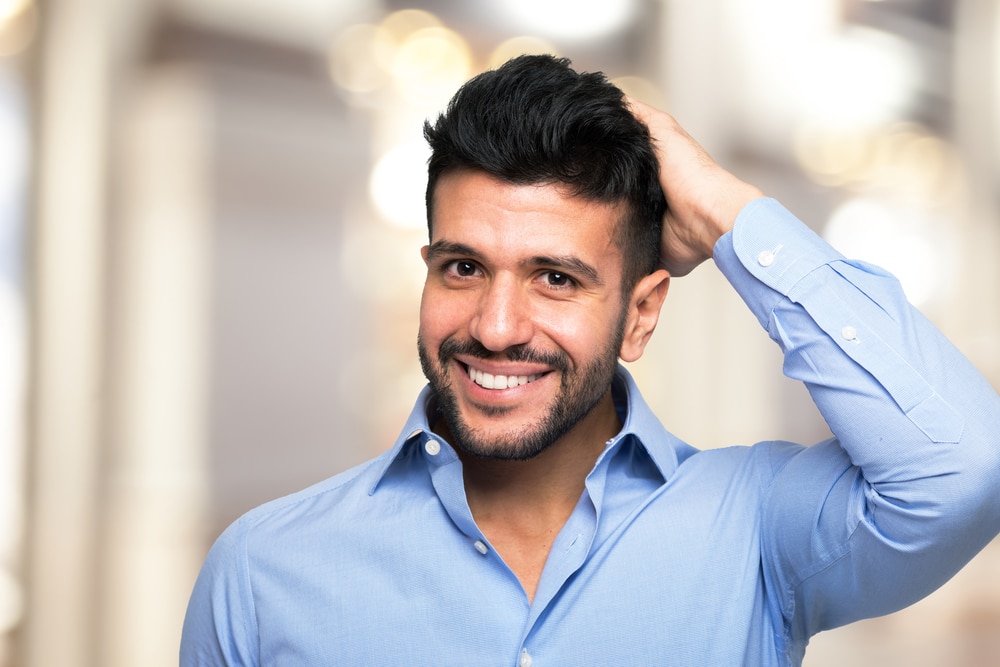 Hair transplant surgery is a permanent method for hair restoration. Our hair transplantation surgeons offer both FUE and FUT using the most advanced methods at our specialist day surgery facility in Watford. Our surgeons will design customised treatment plans for each and every patient according to their hair restoration needs and with a strong emphasis on achieving natural looking and densely packed hair.
Go to treatment
Hairline Lowering (Forehead Reduction)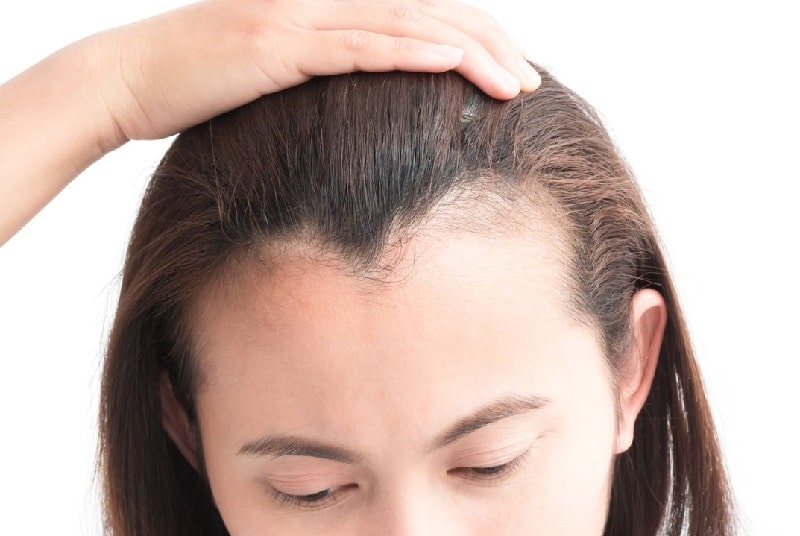 Hairline lowering surgery, also known as forehead reduction or hairline advancement, is a surgical procedure that aims to reduce the height of the forehead by moving the hairline downward. This can be done by removing a section of the bone at the hairline and advancing the remaining skin and hair forward to create a lower hairline. The procedure is typically performed under general anaesthesia and can take several hours to complete. Recovery time can vary but may take several weeks. This procedure is used to reduce the size of the forehead and to make it more proportionate with the rest of the face. Hairline lowering surgery can be done alone or in conjunction with other facial cosmetic procedures.
Go to treatment