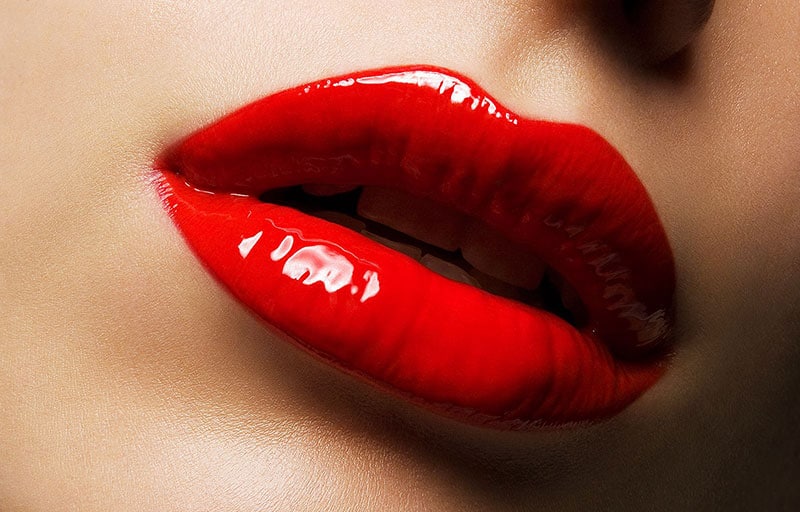 Are you not happy with the lips you were born with? Have you been trying out different ways to get fuller lips and yet not totally satisfied? We feel you.
With celebrities like Kylie Jenner, all of the Kardashian sisters and especially Angelina Jolie constantly in the public eye and in the news, it is hard to not have serious lip envy from these women. We're here to tell you all the many ways you can get the full lips you desire.
Lip trends
With  Autumn fast approaching every woman needs to be updated on the latest lip trends. As we all know Autumn colours are mainly reds, oranges, yellows and brown. But this does not necessarily mean your lips have to be this colour. Dark purples, reds and browns are very much in fashion. Also, lighter colours like beiges, oranges and mauve shades are expected to be seen everywhere during the fall time. Fear, not the famous beautiful red shade is still in fashion too, it is the perfect date night glam lip colour.
Not only are people getting adventurous with the colour they are putting on their lips but the way they apply it too. Many makeup artists are finding ways to create beautiful art on their lips, some actually recreating famous images. There are also simpler ways to do this, by using a technique called ombre; it is where you use a lighter and darker shade of colour to create a beautiful look. It also gives more dimension to the lips making them appear much larger.
Another lip product range which is trending a lot lately is the Kylie lip kits. The well-known celebrity Kylie Jenner has three different lines with many different colours ranging from nudes to a beautiful metallic black. So there would be a shade for everyone. Kylie makes every single colour in her range look beautiful, but as many people know Kylie underwent a lip augmentation to fulfil her desires to have plump lips and they look amazing.
The procedure
Lip augmentation is a procedure which involves using dermal fillers to create a fuller and plumper lip. There are different types of fillers used but usually, they are Hyaluronic acid based, so fillers like Restylane, Perlane and Radiesse are often used.
The dermal filler is injected into the lips; before the injection starts numbing cream is applied to the lips to avoid discomfort. Lip fillers are not and they last around 6 months, which is perfect for those who are not able to commit fully to change. Having this procedure done does not require any downtime and there is very minimal recovery. Lip fillers are very popular with many celebrities being proud patients of these procedures. Lip fillers are truly amazing, they are able to enhance a person's appearance with just one small procedure.