Microdermabrasion in London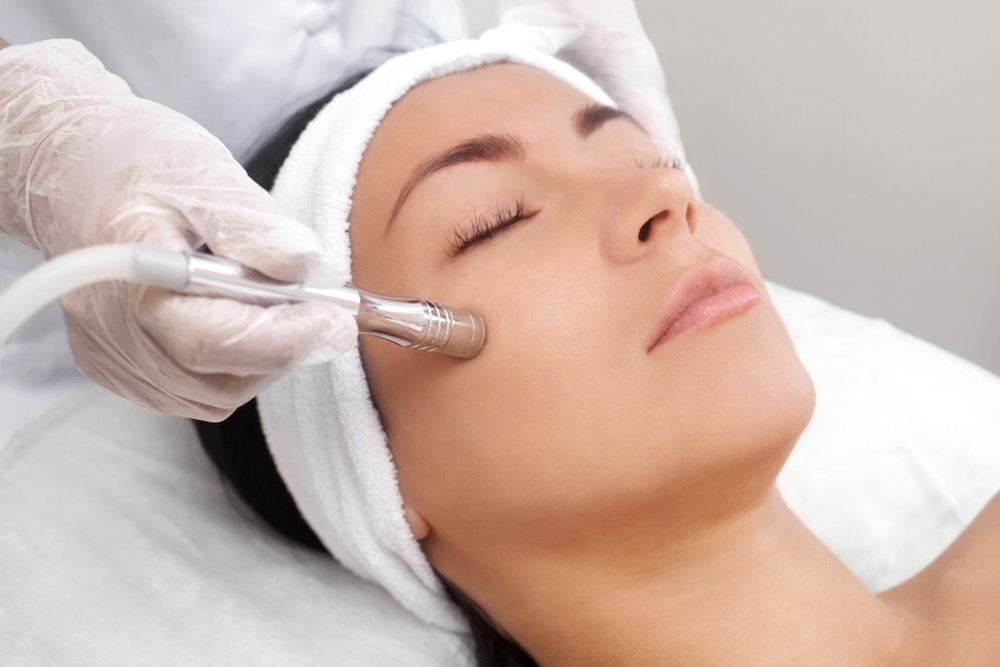 Microdermabrasion is a highly effective treatment for deep exfoliation of the skin and for the treatment of fine lines, hyperpigmentation, acne scars and for pore reduction. The result is youthful, rejuvenated and reinvigorated skin. Modern techniques of micordermabrasion utilise small diamonds attached to the microdermabrasion handpiece and the diamond roughened surface of the probe is able to effectively remove the most superficial skin cells found in the stratum corneum. Different techniques are used for microdermabrasion depending on the treatment indication. More severe degrees of acne scars require more pressure applied and more treatment passes compared with treatment for uneven skin tone and texture which is a lighter treatment. Treatment results are visible immediately with a significant improvement in skin tone and texture. Microdermabrasion can be used on all skin types including sensitive skin and can also be used on those with darker skin tones without an increased risk of post-inflammatory hyperpigmentation. Microdermabrasion is a very well tolerated treatment with minimal discomfort and there is no need to take time out for recovery. Our microdermabrasion treatments are far more effective than the commonly promoted at home microdermabrasion systems which often lack treatment effectiveness.
Expected Results after Microdermabrasion
Smoother and softer skin
A reduction in pore size with a cleaner appearance
Reduction in superficial sun-induced hyperpigmentation
A more youthful and glowing skin complexion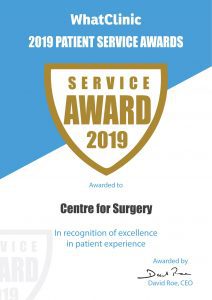 RealSelf Top Doctors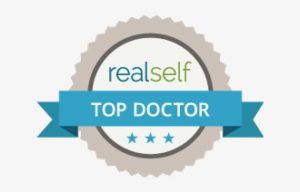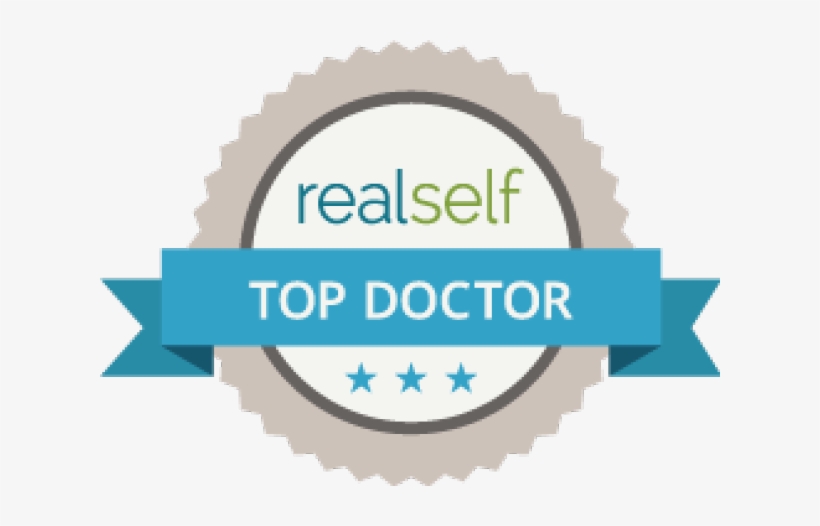 RealSelf top doctor status is awarded to less than 10% of the RealSelf doctor community.  This status is earned by achieving consistently high patient satisfaction (from RealSelf reviews), getting excellent feedback on expert answers to patient questions, and after investing significant time in Q&A and other doctor activity. RealSelf top doctors are rated among the very best surgeons in the United Kingdom and USA.
All our plastic surgeons are on the GMC specialist register. The Royal College of Surgeons of England has an excellent information resource on cosmetic surgery.
What is dull skin?
With the ageing process, the skin appearance begins to change and one of the most obvious changes is a change from a brighter colour to a more grey appearance. The development of dull skin often leads individuals to look older and more tired than they actually are even if they feel relaxed and well-rested. Dull skin is a very common skin concern but fortunately there is an effective solution in the form of medical microdermabrasion at Centre for Surgery in London.
Skin cell turnover leading to renewal of healthy skin cells and removal of dead cells is a normal process that takes place in the skin everyday. This process takes place typically every 30 days in younger patients but can take double this time as we get older. The result is often an excess build up of dead skin cells which leads to the commonly observed dull skin appearance.
Dull skin can also be caused by a number of extrinsic factors including tobacco smoking, eating an unhealthy diet, not drinking enough water, a stressful lifestyle and not getting enough sleep. Excessive sun exposure also contributes to a dull and grey skin complexion and it is therefore important to minimise sun exposure and to wear sunscreen when exposed to direct sunlight.
Ideal Candidates for Microdermabrasion
Microdermabrasion is a safe and effective procedure that is applicable for a range of treatment applications. Ideal patients for microdermabrasion include:
Patients who want a deeper medical grade exfoliation treatment
Patients who would like to reduce the size of their pores
Patients who would like to improve the appearance of fine lines and wrinkles
Patients who want to reduce sun-induced hyperpigmentation such as age spots and sun spots
Patients who would like to improve the appearance of their stretch marks
Patients have realistic expectations of what the microdermabrasion procedure can achieve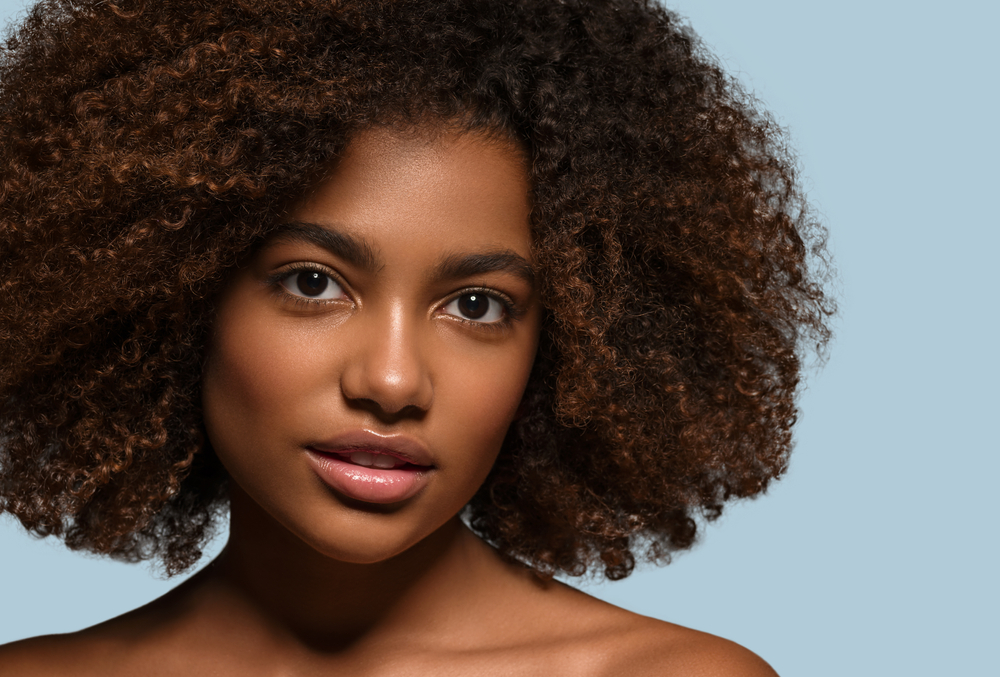 Benefits of microdermabrasion
Microdermabrasion exerts its effects through the precise delivery of controlled microtrauma to the skin and this leads to a stimulation of the skin cells to renew themselves. The end result is healthier, more vibrant and reinvigorated skin. Microdermabrasion is typically performed as a course of treatments delivered about 2 weeks between each treatment. The skin exfoliative treatment results in a different effects on the various layers of the skin.
The epidermis is the most superficial layer of the skin and is the skin layer most directly affected by microdermabrasion.
Aged and weakened skin cells in the epidermis are precisely removed and replaced by new healthy and stronger skin cells
The increased cellular turnover leads to thicker and more fuller epidermal layer
Removal of unwanted superficial epidermal pigmentation caused by sun damage
The dermis is the deeper layer of the skin that contains the fibroblast cells that function to synthesise new collagen and elastin
An increase in dermal fibroblast proliferation
Increased collagen content
Improved structural organisation of collagen fibres
Increase in elastin fibres which is responsible for improving skin elasticity
The immune system is optimised after a microdermabrasion treatment. The skin appears red and mildly inflamed after each treatment and it is thought that this short-lived inflammatory process contributes to an improvement in the skins healing and repair mechanisms.
Stimulation of new blood vessels to grow which allows key growth factors to more effectively penetrate the skin
The cells of the immune system are able to more effectively treat skin that is damaged whether through the effects of the sun or from scarring
Microdermabrasion techniques
Microdermabrasion techniques have undergone continual improvement and refinement over the last 10 years but the biggest breakthrough has been with the advent of diamond microdermabrasion which is a significant improvement over the older more traditional crystal microdermabrasion still practiced at many clinics in the UK. Crystal microdermabrasion uses a handpiece which emits very fine crystals most commonly of aluminium oxide to abrade the skin almost akin to a 'sandblasting' technique. The fine crystals act to exfoliate the skin when they make contact with the epidermal skin surface. The handpiece has built in suction to remove the dead skin cells and the fine crystals. The dead skin cells and used crystals are then disposed of. Although aluminium oxide is the most commonly used crystal, there are a number of other substances used such as sodium chloride (salt) and sodium bicarbonate (baking soda).
Why is diamond microdermabrasion the best method for deep skin exfoliation?
Diamond microdermabrasion is the most advanced form of microdermabrasion used today and consists of small diamonds which are attached to the microdermabrasion handpiece. As the handpiece is applied across the skin surface, the epidermal skin is gently exfoliated using a mechanism of action similar to "sanding" as opposed to "sandblasting" of traditional microdermabrasion. The handpiece has built-in suction to remove dead skin cells. Diamond microdermabrasion is much safer than the crystal based as the diamond technique does not carry the risk of crystals affecting the eyes.
How to find us
Centre for Surgery is located at 106 Crawford Street in Marylebone. Crawford Street is just off Baker Street. We are easily accessible by all major bus routes that pass through Baker Street as well as Baker Street underground station.
From the tube station, we are just a 5 minute walk southwards down Baker Street followed by a right turn onto Crawford Street. The clinic is about 200 yards on the left.
There is ample local pay & display parking in the surrounding area and an NCP car park is located further west along Crawford Street. Our local residential parking zone is the City of Westminster.
Address: 106 Crawford Street, Marylebone, London, W1H 2HY