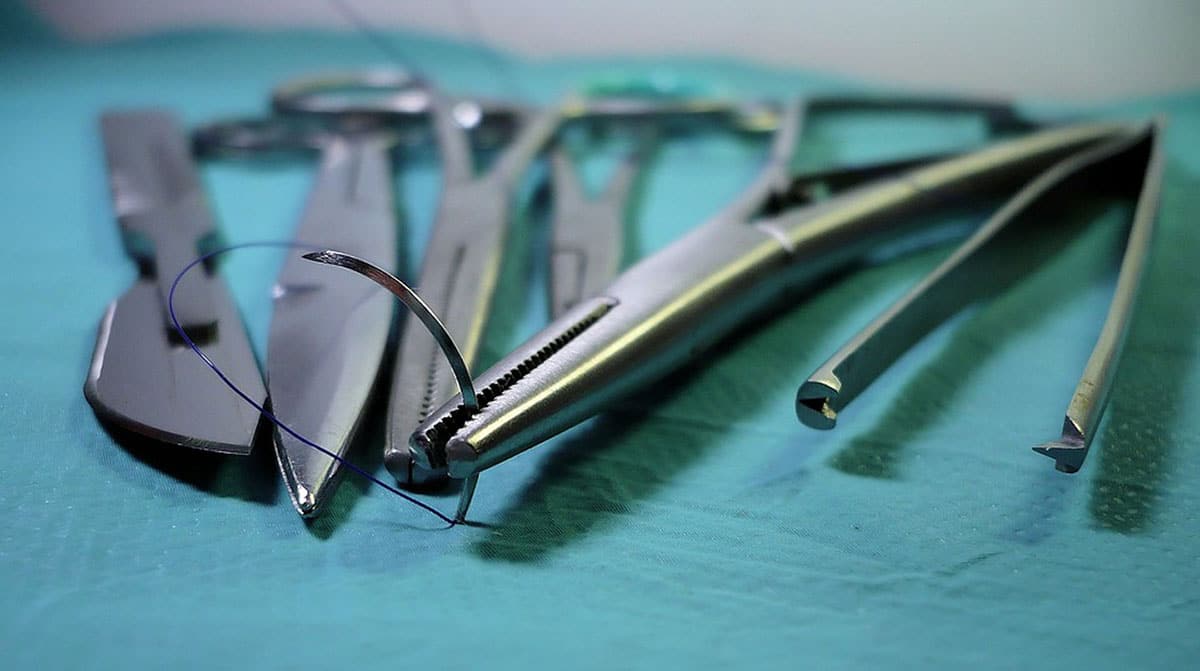 Centre for Surgery is a proud supporter of OneTogether. OneTogether work with professional organisations to prevent surgical site infection (SSI). The aim of this is to improve overall patient care.
SSIs are responsible for 16% of healthcare-associated infections.
So how exactly can patients and doctors work together to ensure they reduce the risk of surgical site infection?
There are seven steps which will need to be followed.
1. Skin Preparation
Skin preparation is broken down into four crucial steps:
Washing: make sure to be mindful of your hygiene prior to having surgery. You should shower or have a bath with soap the night before or the day of your procedure.
Hair removal: ensure you do not use electric razors before surgery. This will increase the risk of SSI occurring. Instead, make sure you use disposable razors.
Skin disinfection: before any incisions take place, your skin will be disinfected. The surgeon will use either chlorhexidine or povidone-iodine.
Reducing skin recolonisation: if an incise drape is used, ensure it is iodophor impregnated. This will only not occur if the patient has an iodine allergy.
2. Prophylactic antibiotics
Clinics must have a local guide on antibiotic prescribing. This must include appropriate surgical prophylaxis.
Surgical prophylaxis should be administered no more than 60 minutes prior to the first incision being made.
3. Perioperative warming
Your temperature will be taken within an hour of your procedure commencing. This will help to establish the risk of preoperative hyperthermia.
Active warming of the clinic will commence at least 30 minutes prior to any anaesthetic being given.
Your temperature will stay above at least 36 degrees Celsius. Your temperature will be monitored throughout your procedure.
4. Maintaining asepsis
Prior to surgery, all pre-sterilised instruments will be checked to ensure they are still packaged and sterilised.
Instruments will be set up in a clean area. This will occur as close to the procedure time as possible. These instruments will be closely monitored throughout the procedure. This will ensure instruments remain sterile at all times.
5. Surgical environment
The clinic is required to have an air changing ventilation system. This system will need to be monitored regularly.
During your procedure, the doors to the surgical room will remain closed. Surgeons will ensure there is minimal traffic flow in and out of the operating theatre. This ensures ventilation remains as efficient as possible.
Furthermore, the number of people within the surgical theatre will be kept to a minimum.
The proper process will be followed to ensure that all equipment is washed prior to the procedure beginning.
6. Wound management
If your procedure involved an incision, the surgeon will ensure the proper dressing will be applied to the area at the conclusion of the procedure.
7. Surveillance
Standard surveillance should be used in order to provide feedback to the surgeon and the medical team.
If you would like more information, you can download the OneTogether booklet.
Do you have any other questions about surgical site infection? Contact us and we will be able to assist with your inquiry.