Adam's Apple Reduction London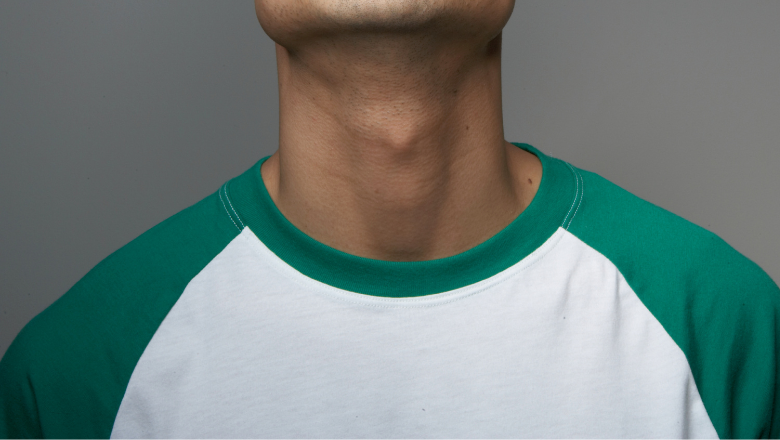 Surgery to reduce a prominent Adam's Apple
If you've been thinking about making your Adam's apple less noticeable and are exploring surgery known as a tracheal shave – or in medical terms, chondrolaryngoplasty – you might have found that there's a lot of overwhelming and sometimes contradictory information out there. This surgery is all about reducing the size of the Adam's apple to give the neck a smoother contour.
At Centre for Surgery, we are proud to have some of the UK's most experienced gender surgeons who specialise in this type of gender affirmation surgery. We're here to provide you with clear, understandable information about the entire process – from the initial consideration through to your recovery.
What is a Tracheal Shave?
Benefits of Adam's apple reduction
Adam's apple reduction surgery, or a tracheal shave, can offer a range of benefits for individuals looking to change the contour of their neck. Here are some of the positive outcomes you can expect from the procedure:
Enhanced Neck Profile:

By decreasing the size of the Adam's apple, this surgery creates a smoother neck line. For many, this results in a softer, more traditionally feminine neck contour or simply a more subtle neck appearance, depending on the individual's goals.

Discreet Scarring:

The procedure requires only a small incision, which is often made in an area of the neck that's not easily seen. This means any scarring is typically minimal and can be easily concealed.

Convenience and Recovery:

As an outpatient surgery, the tracheal shave doesn't usually necessitate an overnight stay at the hospital. This can make for a relatively easy recovery period, allowing you to return to your normal life with little interruption.

Permanent Results:

The changes made during this surgery are designed to last, giving you a long-term solution to reducing the prominence of your Adam's apple.
It's crucial to have a thorough consultation with a plastic surgeon to understand how these benefits apply to your situation. The surgeon can tailor their approach to match your specific needs and ensure you have a realistic expectation of the outcomes. This personalised discussion will help you make an informed decision about whether Adam's apple reduction surgery is the right path for you, and will also give you insight into the potential risks and how they are managed.
Are You Right for Adam's Apple Reduction Surgery?
To find out if Adam's Apple reduction surgery, known more formally as chondrolaryngoplasty, is suitable for you, consider these points:
Your Aesthetic Goal:

If you're seeking a more refined neck contour with a less noticeable Adam's apple, this procedure might align with your aesthetic desires.

Your Health Status:

Ideal candidates should be in good general health. This means you have no serious health conditions that could complicate surgery or recovery.

Your Expectations:

Having a realistic perspective on what surgery can achieve is crucial. The purpose is to lessen the prominence of your Adam's apple, not to remove it completely.

Your Psychological Readiness:

Surgery isn't just about the physical change; it's also about being mentally and emotionally prepared for the procedure and its effects.

Your Age and Growth:

It's generally recommended that you should be over 18 or have reached full growth maturity. This is to ensure that your body is fully developed before undergoing the surgery.
It's very important to have a detailed conversation with a specialist in plastic surgery, ideally someone who has experience with Adam's apple reduction. They can provide a comprehensive evaluation that takes into account your specific needs, health status, and personal goals.
Our specialists will discuss the potential risks and benefits with you, review your medical history, and consider your overall health and the reasons why you want the surgery. This individualised assessment will help determine the most suitable approach for you and whether Adam's apple reduction surgery is the best option to achieve the results you're looking for.
Tracheal Shave Procedure - what to expect
If you're considering an Adam's apple reduction, also known as a tracheal shave, it can be reassuring to know what to expect. This surgery typically involves several key steps and lasts about 30 to 60 minutes. Here's a breakdown of the process:
Preparation and Anaesthesia:

Upon arrival at the clinic, you'll be prepped for surgery. General anaesthesia is administered, ensuring that you'll be asleep and comfortable throughout the procedure.

Making the Incision:

A small incision is made, usually in a crease of the neck or another less visible area to help conceal any scarring. The location of the incision will have been discussed with you in detail before the surgery to ensure optimal discretion.

Reducing the Cartilage:

The surgeon will access the thyroid cartilage through this incision and precisely shave down the cartilage to decrease the prominence of the Adam's apple.

Closing the Incision:

Once the surgeon has sculpted the cartilage to the desired shape, they'll close the incision with dissolving sutures that lie under the skin, meaning there won't be any need for suture removal later. They'll then cover the area with a protective dressing.

Initial Recovery:

After the surgery, you'll be taken to a recovery area where your vital signs and comfort levels will be closely monitored. Depending on how you feel, you may be allowed to go home the same day.

The Healing Process:

Recovery usually involves some swelling and possibly bruising, but discomfort should be minimal and manageable with any prescribed medication. It's important to follow all the aftercare instructions given by your surgeon to support the healing process.

Seeing the Results:

As the swelling goes down over the following weeks, you'll start to notice the new contour of your neck. The full results will be more apparent once complete healing has occurred.
Remember, while this outlines the typical experience, each patient's journey can differ slightly based on their individual circumstances. The surgical team will give you tailored advice and information, including what to expect during your personal recovery period.
Recovery after Adam's Apple Reduction
Recovering from Adam's Apple reduction surgery (chondrolaryngoplasty) is a crucial phase that typically unfolds in several stages. To ensure the best possible outcome, it's important to understand and follow the guidelines provided by your surgical team. Here's a general overview of what you can expect:
Immediate Aftercare
Monitoring: Right after the procedure, you'll be under close observation to check for any swelling within the larynx or issues with breathing. This is a routine precaution to ensure your safety.
Initial Home Care
Wound Management: You'll receive detailed instructions on how to care for the incision site to keep it clean and prevent infection. This may include how to change dressings and what signs of infection to look out for.
Managing Discomfort: Some pain, swelling, and bruising around the incision site are normal. Pain relief medication will be provided, and cold compresses can help to alleviate swelling.
Rest and Restrictions
Taking Time Off: Make sure you've arranged for sufficient downtime to rest at home. During the first few days, rest is vital to your recovery.
Activity Limitations: You'll need to stay clear of any heavy lifting or vigorous activity for a while. Your surgeon will let you know when it's safe to gradually resume these activities.
Follow-Up Care
Check-ups: Scheduled follow-up visits are important to track your healing progress. They're also an opportunity to discuss any concerns or questions that may arise post-surgery.
Observing the Changes
Watching the Results Emerge: Swelling may obscure the final shape of your neck at first. Over time, as healing progresses, the refined contour of your neck will become more apparent.
Key Points to Remember
Follow Directions: Adhering to your surgeon's post-op instructions is non-negotiable for a smooth recovery and optimal results.
Be Vigilant: Keep an eye out for any unexpected symptoms and don't hesitate to reach out to your surgeon if something doesn't seem right.
By being well-prepared and understanding what to expect, you'll be in a good position to navigate the recovery process with confidence and ease. Always keep the lines of communication open with our surgical team, and remember that following the advice given is the best way to achieve the results you desire.
Adam's Apple Reduction in London: Your Choice at Centre for Surgery
Centre for Surgery stands at the forefront of cosmetic excellence in London, specialising in Adam's Apple Reduction (chondrolaryngoplasty). Our clinic is renowned for its patient-centric approach, utilising advanced techniques to ensure a smoother neck contour with minimal downtime.
Patient Testimonials:
"After my procedure at Centre for Surgery, I felt my confidence soar. The compassionate care and bespoke attention I received were second to none. The subtle yet impactful results have been life-changing." – Emma L.
"The expertise of the surgeons at Centre for Surgery is evident in the precision of their work. My Adam's Apple reduction was performed with such finesse that my recovery was quicker than expected, and the results were beyond satisfactory." – Aiden H.
"Choosing Centre for Surgery for my Adam's Apple reduction was the best decision I made. The staff were incredibly supportive, and the results were exactly what I hoped for – natural and refined." – Sophia R.
Booking Your Consultation: Embark on your journey towards a refined profile with a personal consultation. Reach out to us:
Explore our About Us page to understand our ethos and commitment to patient satisfaction. Learn about your financial options, including 0% APR with Chrysalis Finance, through our Finance Options.
For a deeper insight into cosmetic procedures and patient care, our Plastic Surgery Blog is an invaluable resource.
Have questions? Our comprehensive Clinic FAQs provide clarity on many common queries.
For those nearby or wanting to visit our esteemed clinic, here is a link to our Baker Street Clinic where you can experience excellence in surgical care.
At Centre for Surgery, your comfort, safety, and exceptional results are our priority. Contact us to book your consultation and take the first step towards the profile you desire.