Causes of Aging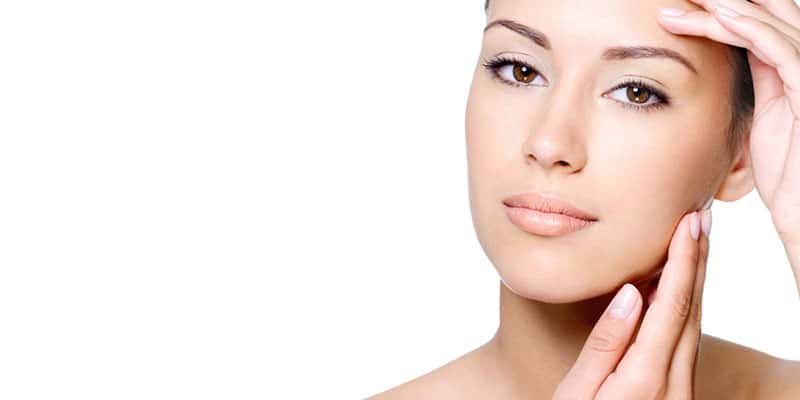 Aging of the skin manifests itself in a number of ways and is due to both functional and environmental factors. Facial skin laxity and sagging, fine lines and wrinkles, hyperpigmentation, facial thread veins, coarse skin texture, uneven skin tone are all recognised features of the aging process in both men and women. There two main ways in which people can age – intrinsic factors and extrinsic factors. Intrinsic aging refers to signs of aging which can be due to underlying hereditary factors and the aging which occurs naturally with time. As we age, we naturally lose both fat and muscle mass from the face along with a gradual reduction in the underlying bone volume. This causes the skin to lose its underlying structural support and undergo sagging. Changes also occur with the natural turnover of skin cells which gradually slow down with time which means newer skin cells take longer to form and older skin cells take longer to be shed from the body leading to an overall net accumulation of older skin. Other intrinsic factors include an impairment in production of new collagen and elastin as well the components of skin which are responsible for providing natural hydration and turgor known as glycosaminoglycans or GAGs. A reduction in GAG production leads to drier and more brittle skin.
The main type of factors are extrinsic factors which include environmental influences and an individuals lifestyle choices that can result in a more pronounced aging process. Up to 90% of the recognised features of aging are due to extrinsic factors. However many of these extrinsic factors can be controlled more effectively hence slowing down the aging process. Certain lifestyle habits exert a disproportionate influence on the aging process and these include a poor diet, smoking and alcohol consumption. The biggest extrinsic factor which contributes most to aging is chronic long-term exposure to sunlight and this can be up to 90% in most cases.
Sunlight contains UV radiation and the excessive exposure to UV radiation contributes to a variety of adverse effects on the skin. Collagen and elastin breakdown are facilitated by the production of enzymes referred to as matrix metalloproteinases also known as MMPs. This leads to the formation of wrinkles and a reduction in skin laxity. MMPs also contribute to the reduction in skin hydration due to the breakdown of GAGs as referred to above. As the production of collagen is impaired, this leads to a disruption in the internal structure of collagen and its precise arrangement in the skin is disrupted leading to the formation of wrinkles. Melanocytes are the main pigment producing cells in skin however their function is disrupted by excessive sunlight exposure leading to haphazard production of melanin leading to dark blotchy patches. This can lead to the formation of age spots and and unevenness and discolouration in skin tone also known as dyschromia. The fine blood vessels beneath the skin known as capillaries are responsible for transporting nutrients to the skin. Sunlight can disrupt the integrity of these fine blood vessels which can result in facial thread veins and excessive redness of the face also known as rosacea.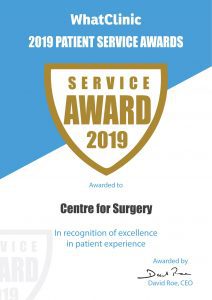 RealSelf Top Doctors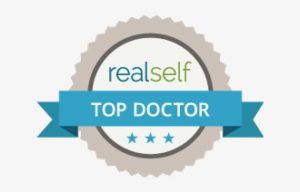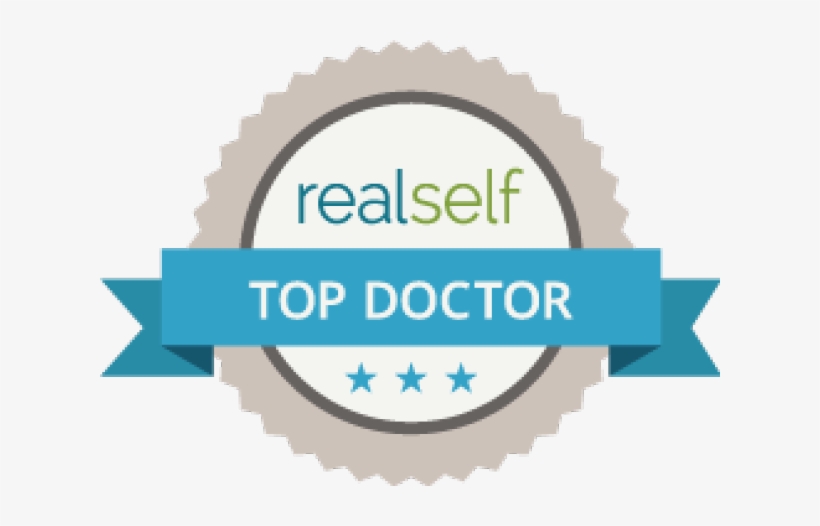 RealSelf top doctor status is awarded to less than 10% of the RealSelf doctor community.  This status is earned by achieving consistently high patient satisfaction (from RealSelf reviews), getting excellent feedback on expert answers to patient questions, and after investing significant time in Q&A and other doctor activity. RealSelf top doctors are rated among the very best surgeons in the United Kingdom and USA.
All our plastic surgeons are on the GMC specialist register. The Royal College of Surgeons of England has an excellent information resource on cosmetic surgery.
Our dermatology clinic at 106 Crawford Street was recently inspected and rated by the Care Quality Commission as good across all five domains of care.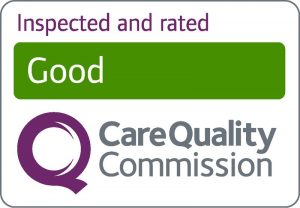 Treatment options for Anti Aging
The fundamentals of an effective anti aging regimen starts with protecting your skin from excessive sunlight and adopting healthy lifestyle habits with a long term commitment. Centre for Surgery provide medical grade skin care products proven to work and which can only be prescribed by a specialist dermatologist. These products achieve results far in exces of your usual over the counter retail products which lack effectiveness. The prescription-only Obagi Nu-Derm system by Obagi Medical is the gold standard in skin care treatment. At its heart, Obagi-Nu Derm is a combination of Tretinoin cream in varying strengths (0.025, 0.05 and 0.1%) and 4% hydroxyquinone. This combination allows a deep penetration of the active agents not achievable with other products. The positive skin changes occur at the deepest cellular level as opposed to retail products which barely attain a superficial effect. For milder skin concerns, there is also the option of swapping out the retinoid, Tretinoin, with a milder retinol which still carries great advantages of collagen regeneration to reduce the visible signs of aging. Prior to any skincare regimen, our specialist dermatologists will carefully assess you in a holistic manner and determine the best treatment based on your skin type, preferences and lifestyle.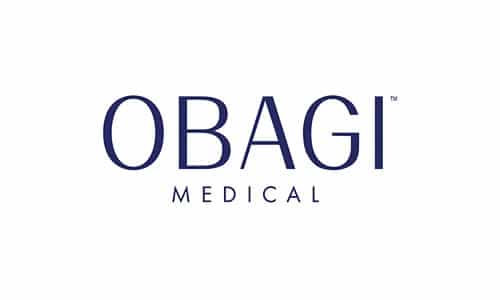 Benefits of Obagi Nu Derm
Increased production of new collagen and elastin by fibroblasts leading to an increase in skin quality
Increase in tissue hydration through an increase in GAG production
Improvement in skin tone through reducing excessive production of melanin and a more even skin colour
An increase in cell renewal leading to an increase in newer skin cells and simultaneously promoting removal of older skin cells through exfoliation
Improved blood flow to the skin from stimulation of new development of superficial blood vessels
Anti Aging Treatment at Centre for Surgery
Centre for Surgery specialise in the full range of skincare treatments which our dermatologists deploy in unique combinations to effectively treat all types of skin concerns and premature aging. Treatments include chemical peels, laser resurfacing and also more invasive treatments like anti wrinkle injections and dermal fillers. The Obagi Nu Derm perfectly complements all our in-clinic treatments which can lead to an increase of up to 50% in treatment effectiveness. The key with many treatments is to remove dead skin cells and promote the development of newer and more youthful skin which contains higher levels of collagen and elastin for increased resilience and tone. When the skin is able to more effectively exfoliate itself with medical grade treatments, this then helps to enhance the effectiveness of over the counter products such as retinol taken at home.
Laser rejuvenation using Fotona 4D dual wavelength laser is a very powerful and completely non-invasive treatment that can reduce hyperpigmentation and treat facial redness and thread veins. This treatment can treat both brown age spots and areas of redness in addition to achieving a significant degree of skin tightening when a course of treatments is undertaken. Fotona 4D achieves best results when combined with the Obagi Nu Derm system. As with all laser treatments, it is extremely important to take adequate protective measures against excessive sunlight exposure including wearing regular sunscreen.