Breast enlargement uplift in London
Our breast enlargement uplift otherwise known as breast augmentation mastopexy in London is for women who would like to both increase their size via breast enlargement and improve shape with a breast lift. Our surgeons are experienced in both single stage and dual stage augmentation mastopexy using the most advanced methods for the quickest recovery.
Our London breast surgery clinic located at 106 Crawford Street was recently inspected and rated as good across all 5 domains.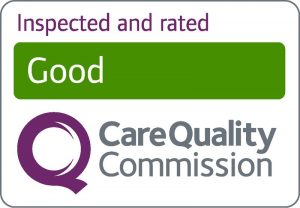 All our surgeons are on the GMC specialist register for plastic surgery. The Royal College of Surgeons of England has an excellent information resource on cosmetic surgery.
Why choose Centre for Surgery for your mastopexy procedure?
Our surgeons
The leading plastic surgeons for breast augmentation and breast lift in London
Dr Mitsakos and Dr Tillo have between them many years of performing combined breast augmentation and breast uplift surgery of all types.
Both surgeons are fully qualified and experienced plastic surgeons with the skill to perform all types of aesthetic breast surgery.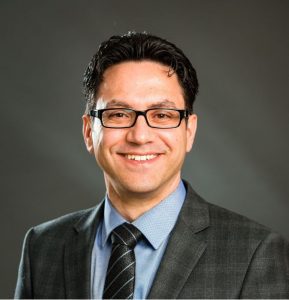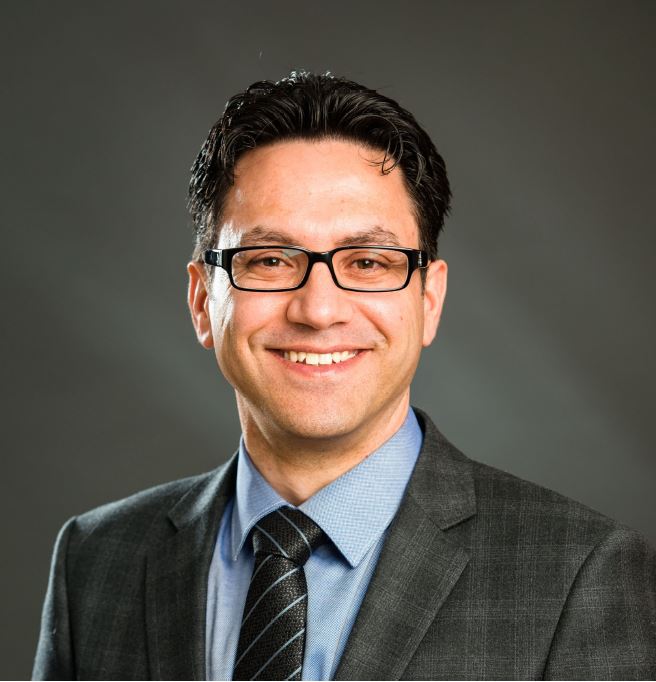 Read our testimonials from our amazing patients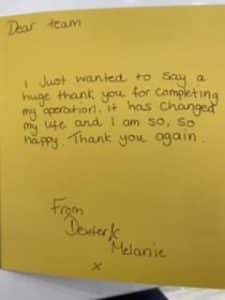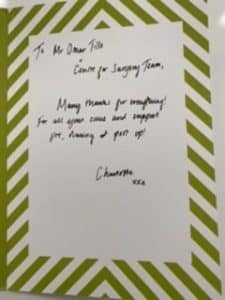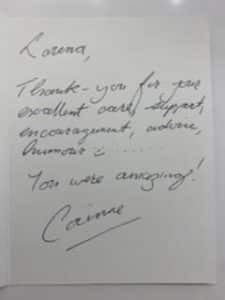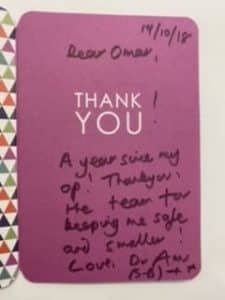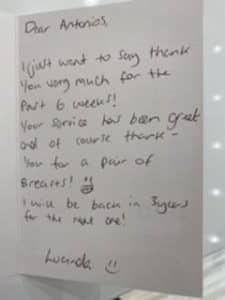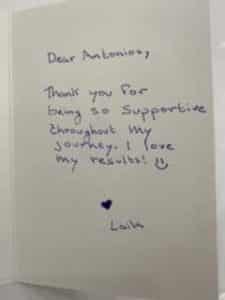 About
If you have had dramatic weight loss or a pregnancy, you may have noticed that you have lost weight and volume in your breasts. This can make the breasts appear saggy and make you appear older. This can often be detrimental to your self-esteem and confidence.
For women who want to improve the aesthetics of their breasts, there are numerous surgical procedures. However, sometimes just one procedure will not achieve the desired outcome. For those who are wishing to have more youthful, prominent breasts, you may wish to combine a breast enlargement and an uplift and undergo this in the one procedure.
A breast enlargement and uplift involves inserting silicone implants into the breasts. The position of the breasts are then lifted, so they will sit higher than they would with an enlargement procedure alone.
Breast enlargement alone may leave women with breasts which are larger but still appear droopy. An uplift will make the breasts appear firmer, but may not be considered to be big enough as the size will not increase.
Candidates
A breast enlargement and uplift is a suitable procedure for those who have lost volume in the breasts, and who also want to increase the size rather than just the position. You will be able to measure whether or not you have lost volume by the positioning of the nipple. If your nipple is at the level of the fold of your breast, or below this, you would have lost volume in the upper area of the chest and will be considered an appropriate candidate for this procedure.
In addition to this, to undergo a breast enlargement and uplift, you will need to:
Be 18 years or older

Be physically and mentally healthy

Have reasonable expectations about what the procedure can achieve

Be undertaking the procedure for the right reasons
Are you considering a breast enlargement and uplift? Have a look at what finance options we have available.
Augmentation mastopexy procedure
Prior to the surgical procedure, you will be required to attend a consultation with one of our surgeons. The surgeon will be able to assess whether you are an appropriate candidate for breast enlargement and uplift, or whether you should just have one of the procedures on their own. The consultation will also give you the opportunity to decide on the size of your implants, and try on a bra with sample implants. You will be able to choose the size, style and placement of the implants. The surgeon will be able to advise if the size is too large, as large implants can result in edges that are visible following the procedure. You will also be made aware of the potential risks of travelling overseas for this procedure.
The procedure will be performed under Centre for Surgery's ClearSleep™ anaesthetic. This means you will be asleep for the duration of the procedure. However, unlike other general anaesthetics, ClearSleep™ does not involve the use of any breathing machines and tubes and will leave you feeling better following the procedure, speeding up the initial recovery period.
The procedure is performed as outpatient surgery. This means you will be able to return home once the effects of the general anaesthetic have worn off, and you will be able to recover in the comfort of your own home.
There are numerous surgical methods for an enlargement and uplift. The type which is suitable for you will vary depending on the appearance of your breasts and your end goal.
The various surgical methods include:
Classic lift and augmentation

: this is a common way for performing a lift and augmentation. This involves the surgeon making a pocket for where the breast implant will go and inserting the implant. Depending on your choice, the implant will either be above or below the muscle. The surgeon will also make an incision which will go around the areola and then vertically down to the base of the breasts. This allows for excess skin to be removed, muscles to be tightened, and the breast is lifted

Augmentation and periareolar mastopexy

: this is suitable for those who lack volume and tone in the breasts. This often occurs after pregnancy or weight loss. This procedure involves an incision around the areola. Another oval-shaped incision will be made further out, and the skin in between will be removed. The remaining skin is then stitched together, which will allow the breast to tightened and lifted.

Periareolar mastopexy with augmentation for pointed breasts

: this method will help you to achieve a better breast shape.

Lift, augmentation and correction of nipple, areola and breast asymmetry

: this is suitable for women who have breasts which are different sizes. Different sized implants are able to be used to correct the asymmetry of the breasts.

Structural mastopexy with implants

: this technique is suitable for those who need a large level of lifting. This method will be able to increase the volume at the upper part of the breasts, while also using multi-level anchoring to help maintain the lift.
Recovery
You can expect to experience some swelling, bruising and minor discomfort following the breast enlargement and uplift. This will subside after the first few weeks but may take up to two months to completely go away. You will have to wear a compression garment, which will help to support your breasts and reduce any swelling.
You will have to avoid any strenuous physical activity, including heavy lifting, for six to eight weeks. After this point, you will be able to go back to your normal day to day routine.
As the surgery involves incisions, you will have scars on your breasts. These will appear more prominent directly after the procedure. With time the scars will fade in colour and size and become less visible. While the scars will remain partially visible, they will be as small as possible and will be able to be concealed by underwear and swimwear.
Augmentation mastopexy before and after
Case 1: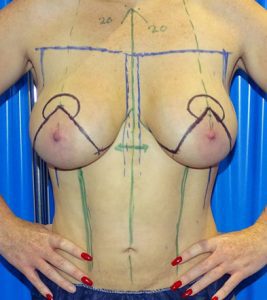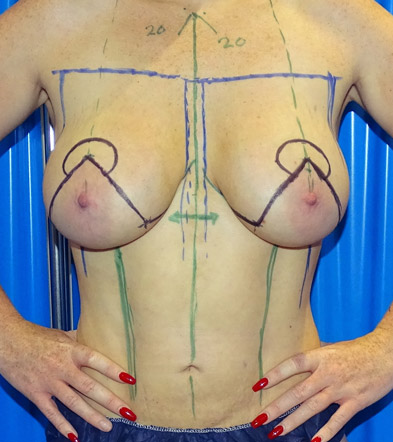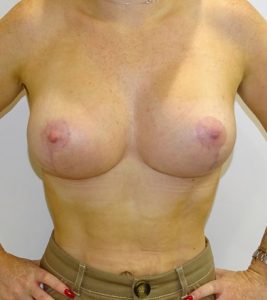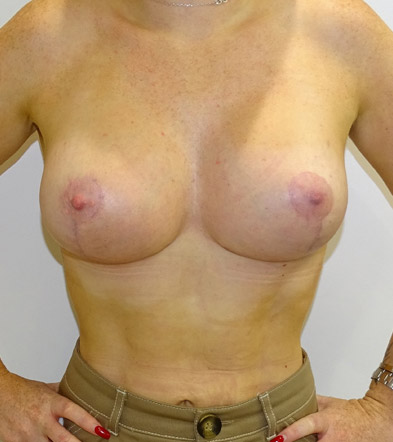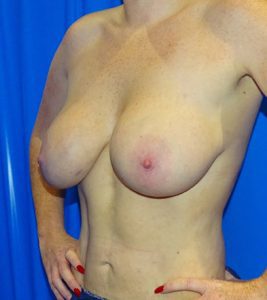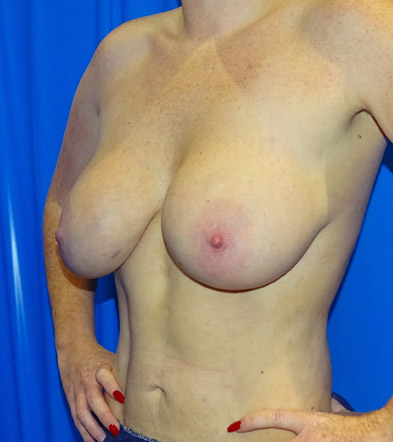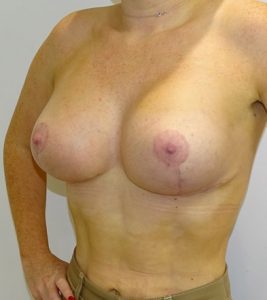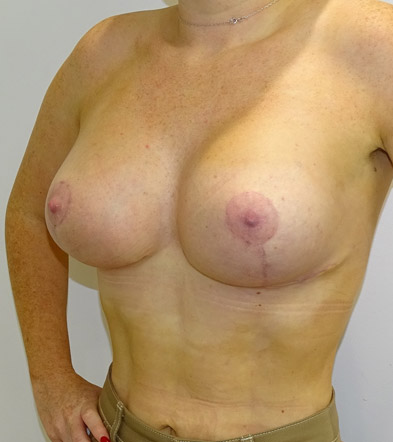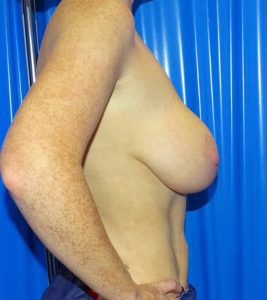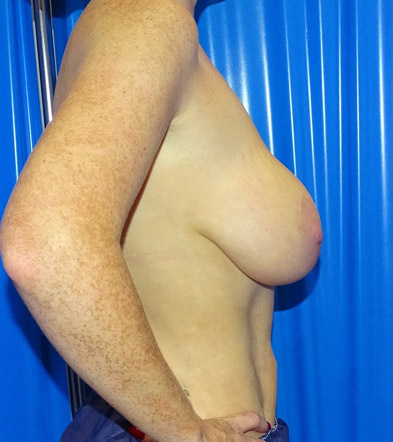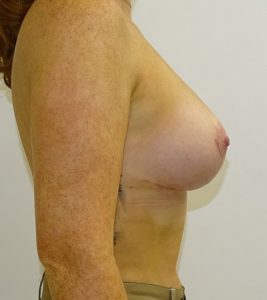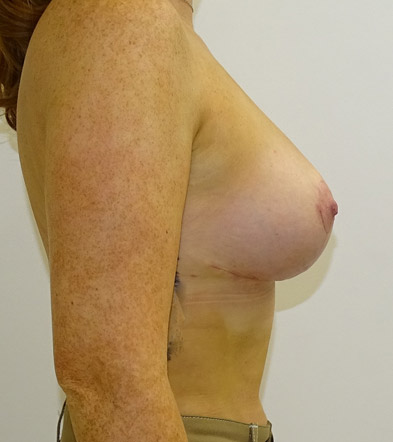 Combined single stage breast augmentation and mastopexy
Case 2: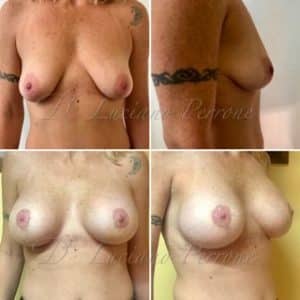 What To Expect
Find the right time
Our friendly and knowledgeable patient coordinators will speak with you to learn about your requirements, it's all confidential and your information will be used to assess whether a breast lift procedure is right for you. If the procedure is right for you, we'll organise a convenient date and time for you to visit to come and visit our patient relationship manager at our bespoke central London clinic at 106 Crawford Street.
Crisalix 3D imaging
We'll take time to listen to your needs and requirements and you you will receive a complementary 3D Crisalix scan to enhance your experience. You'll be given a rough idea of guide prices at this stage. You can then be booked in to to see a surgeon of your choice based on their individual field of expertise.
Personalised quote
At the surgical consultation, you will meet directly with the plastic surgeon. The surgeon will thoroughly assess you to determine your suitability and advise of the best options for you. Your surgeon will then explain how the procedure will work including our innovative ClearSleep™ anaesthesia technique for those who chose to be asleep for their procedure. You will receive your personalised quote the next working day from your patient coordinator.