Laser fungal nail infection treatment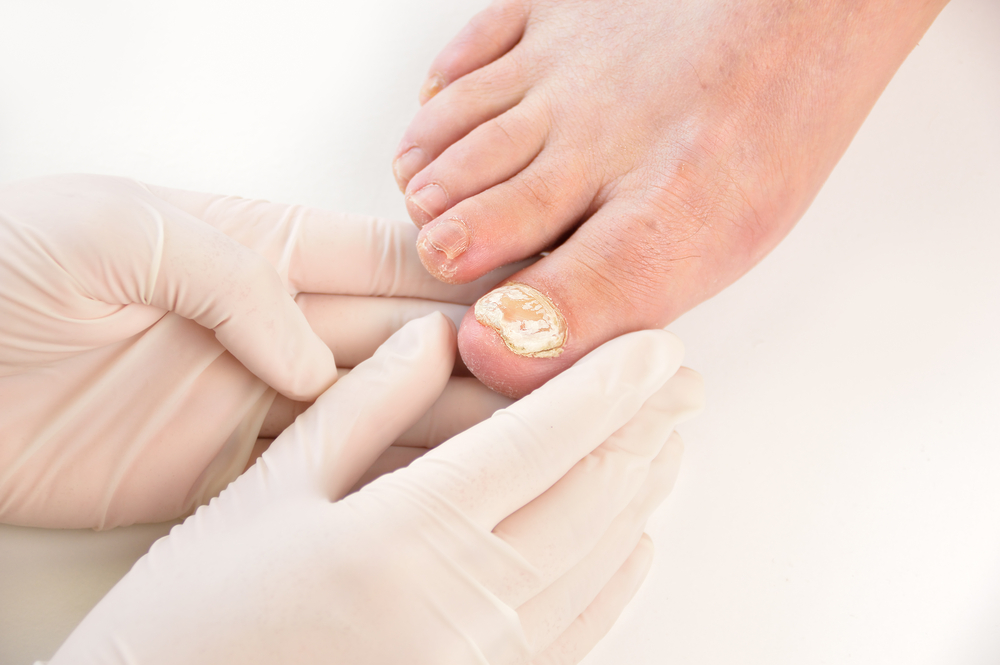 Onychomycosis or fungal nail infection is a chronic fungal infection of the nail plate, nail matrix, and nail bed that is more common in the toenails. The prevalence of onychomycosis is 2–13%, and up to 14–28% among elderly patients over 60 years old. Onychomycosis can cause pain, discomfort, and cosmetic concerns and thus significantly impacts patients, both physically and emotionally. Although there have been advances in current treatment options, including terbinafine and itraconazole, that have improved the complete cure rate to 70.5%, recurrence (relapse or reinfection) still occurs in 10–53% of patients. Oral antifungal medications are associated with side effects, such as gastrointestinal upset, headaches, and liver dysfunction. Laser fungal nail infection treatment, involving the use of the Fotona Nd:YAG 1064-nm laser, has shown very encouraging and promising results in patients with onychomycosis without any of the side effects of oral anti fungal drugs.
Our dermatologists perform a two-staged long-pulsed Nd:YAG 1064-nm laser treatment for the significant improvement of onychomycosis. The two-stage laser treatment protocol is performed once a week for eight weeks, and the second stage, which takes place once every four weeks for four visits. No local anesthesia or cooling device is required.
The Nd:YAG laser emits 1,064-nm wavelength energy that may cross the nail plate and overheat fungal material, leading to fungal cellular damage and death. The laser is applied in a carefully designed configuration as shown below:
Step 1: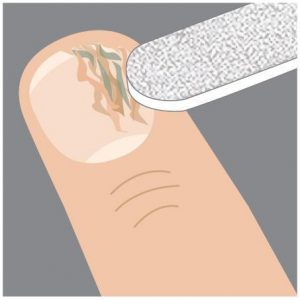 Step 2: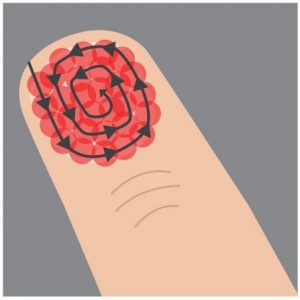 Step 3: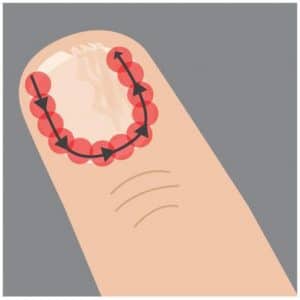 Regarding local side effects, patients may notice a local sensation of heat, needle pricking, and mild pain, which immediately disappears when the laser application is complete. The two stage laser protocol significantly improves cosmetic appearance. Laser treatment was performed in 4 sessions with a 1-week interval between sessions.
Three months after treatment, 95.8% of patients we have treated have been cured with no recurrence of the fungal nail infection.
Laser fungal nail infection before and after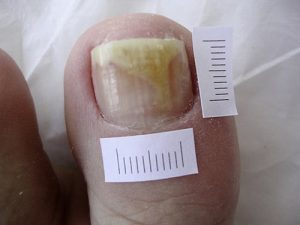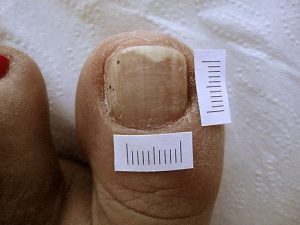 How to find us
Centre for Surgery is located at 106 Crawford Street in Marylebone. Crawford Street is just off Baker Street. We are easily accessible by all major bus routes that pass through Baker Street as well as Baker Street underground station.
From the tube station, we are just a 5 minute walk southwards down Baker Street followed by a right turn onto Crawford Street. The clinic is about 200 yards on the left.
There is ample local pay & display parking in the surrounding area and an NCP car park is located further west along Crawford Street. Our local residential parking zone is the City of Westminster.
Address: 106 Crawford Street, Marylebone, London, W1H 2HY