What is a gastric balloon?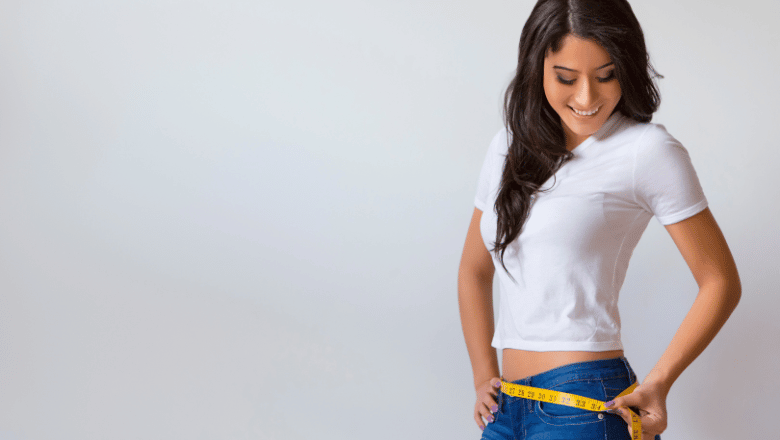 A gastric balloon is a type of weight loss treatment that is non-surgical in nature, which means there are no surgically decisions or scars involved with placing or removing a gastric balloon. The procedure involves the placement of an air-filled or saline-filled balloon into the stomach. When fully inflated, the balloon takes up a large amount of space in the stomach, which means that people are more easily full when they consume food.
Having a gastric balloon is a quicker way to lose weight compared with diet and exercise. Many people will have tried eating a healthy diet and carrying out regular exercise and still remain the same weight or even heavier. Many patients, however, are not keen on the idea of a surgical weight-loss procedure such as a gastric band, gastric bypass or a gastric sleeve. A gastric balloon is an entirely non-invasive treatment for patients with BMI between 35 to 40 or who may have a very high BMI with certain medical conditions that may be class them as too high risk to undergo an invasive surgical weight loss procedure.
RELATED: How to get rid of fat
The gastric balloon is a temporary solution for achieving significant weight loss over the course of 6-9 months. The balloon cannot stay in indefinitely. The balloon will need to be removed at six months to prevent the risk of balloon-related complications from occurring. During the period the gastric balloon is placed in your stomach, you will receive expert nutritional and dietary input to ensure your eating habits improve so that when the balloon is removed, you do not develop rebound weight gain. Our expert team will monitor you closely to ensure the risk of gaining weight is minimised as much as possible.
Compared with more invasive types of weight loss surgery such as a gastric bypass or a gastric sleeve, a gastric balloon does not involve any surgical alternation of the stomach so that once the balloon is removed, the stomach will return to its normal size and shape.
What are the benefits of a gastric balloon?
Having gastric balloon treatment is designed to help you lose weight and minimise the risks associated with certain medical conditions, including Type II diabetes, high blood pressure, raised cholesterol, heart disease, stroke, obstructive sleep apnoea and cancer. Successful weight loss using a balloon can minimise the risk of developing osteoarthritis of the hips and knees due to reduced forces being transmitted through the joints.
Being overweight or obese can result in many people developing a low mood which may lead to symptoms of depression. People may begin to withdraw from any types of social encounters. Successful weight loss with gastric balloon treatment can lead to a significant boost in one's overall mental health and emotional well-being.
Temporary gastric balloon treatment can produce significant weight loss for morbidly obese patients who may then be in a better state of health for future weight loss surgery, including gastric bypass or gastric sleeve surgery.
Am I Suitable?
Suitability for a gastric balloon will be determined by your body mass index (BMI). Most patients eligible for the treatment will need to have a BMI of 27 or higher. In some cases, your doctor may advise having a gastric balloon in advance of a future weight loss surgical procedure but in most cases is effective as an alternative treatment for patients who are unable or unwilling to undergo weight loss surgery. Weight loss surgery requires patients to meet the minimum weight requirements to qualify for treatment. Before any type of weight loss procedure, you may be advised to have a psychological assessment to ensure you are in the best possible state of mental health prior to having a gastric balloon.
A gastric balloon may not be considered suitable if you have previously had surgery on the stomach which may include surgery for treating reflux symptoms. Anti-reflux surgery and many types of gastric surgery alter the anatomy of the stomach, which may make the passage of a gastric balloon difficult, if not impossible. Other conditions which may preclude a patient from having treatment include hiatus hernia, which is larger than 5 cm. Chronic liver disease may interfere with blood clotting and increase the risk of bleeding during the procedure. Certain haematological conditions affect blood clotting and also increase the risk of complications. A gastric balloon is not recommended in either of these cases. Women who may be pregnant or breastfeeding or are contemplating getting pregnant should wait until they have completed breastfeeding before considering having a gastric balloon.
RELATED: 12 tips to help you lose weight
What does the gastric balloon procedure involve?
All gastric balloon procedures are performed at our state-of-the-art Baker Street clinic in Marylebone. Gastric balloon insertion can be carried out with intravenous sedation or with a general anaesthetic. Your doctor will advise the most suitable option at your consultation. Once you are appropriately sedated for the procedure, the doctor will first perform an endoscopic examination of your oesophagus and stomach to rule out any local pathology. The gastric balloon is then gently introduced to the mouth and passes through the throat and oesophagus before it enters the stomach. Once the doctor is assured the gastric balloon is in the correct position with endoscopic visualisation, it is filled with sterile saline solution. As the gastric balloon expands, it begins to take up space in the stomach. This means when you eat food, you are more likely to feel full much quicker. You will notice the quantity of food you eat will reduce as your portion sizes become smaller. The volume of a gastric balloon is approximately 700 to 750ml. The lining of the gastric balloon is made from a highly resistant type of medical-grade silicone that can effectively resist the effects of naturally produced acidic stomach secretions.
The gastric balloon is most commonly left in the stomach for between 4 to 6 months, depending on your goals for treatment. Most people can expect to lose, on average, up to 3 to 4 times the weight that can be lost with natural methods of weight loss, including diet and exercise. The priority should be consuming healthy natural foods, including plenty of fresh fruit and vegetables, avocado, seeds and nuts. We would advise against eating large amounts of sugary and fatty foods. This will ensure you can achieve excellent results from gastric balloon treatment in London.
After six months, you will need to have the gastric balloon removed. Your doctor will provide ongoing post-procedure support as part of your gastric balloon procedure to ensure any weight you successfully lose with a gastric balloon is kept off for the long term. Your doctor will focus on emphasising healthy lifestyle choices which can be maintained.
Gastric balloon removal is a straightforward procedure that takes no more than 15 minutes. The procedure for removing air-filled and saline-filled gastric balloons is slightly different, although both involve firstly deflating the gastric balloon before being extracted via the mouth. Some types of gastric balloons are designed to self-deflate after a certain period of time before naturally working their way out of the body via the anus.
A gastric balloon should be viewed as a temporary treatment as the procedure is not designed to alter the anatomy of the stomach. The procedure for both in session and removal of a gastric balloon does not involve making any surgical incisions with no resulting scars. Both gastric bypass and gastric sleeve surgery are considered permanent methods of weight loss surgery as they alter the structure of the stomach and are designed for morbidly obese patients.
How much does a gastric balloon cost?
Our doctors are experienced in both the BIB gastric balloon and the Orbera365 gastric balloon.
BIB gastric balloon costs £4250, and the Orbera365 balloon costs £4500.
Both types of blue include endoscopy and sedation. The cost of treatment includes both insertion and removal. Medications are also included in the cost of treatment.
What are the risks of a gastric balloon?
A gastric balloon is a non-invasive procedure as it does not involve incisions being made. Despite this, there are certain risks associated with the gastric balloon in session. Common side-effects experienced after the procedure include sore throat, heartburn, abdominal cramping, nausea, and vomiting. In less than two per cent of cases, a patient may not be able to tolerate the balloon in the stomach or may constantly wretch. If this does not settle with anti-sickness medication, the balloon may need to be removed sooner than desired.
Potentially serious complications include rupture of the balloon, bowel obstruction or perforation, gastrointestinal bleeding and sedation complications. Fortunately, these are all rare complications when performed by appropriately experienced specialists at Centre for Surgery in London.
Why choose Centre for Surgery for gastric balloon in London?
Centre for Surgery is the leading weight loss clinic in the UK and is home to some of the best weight loss specialists in London. Our state-of-the-art Baker Street clinic in Marylebone has top-of-the-line medical equipment to help you achieve the best results after your non-surgical weight loss procedure.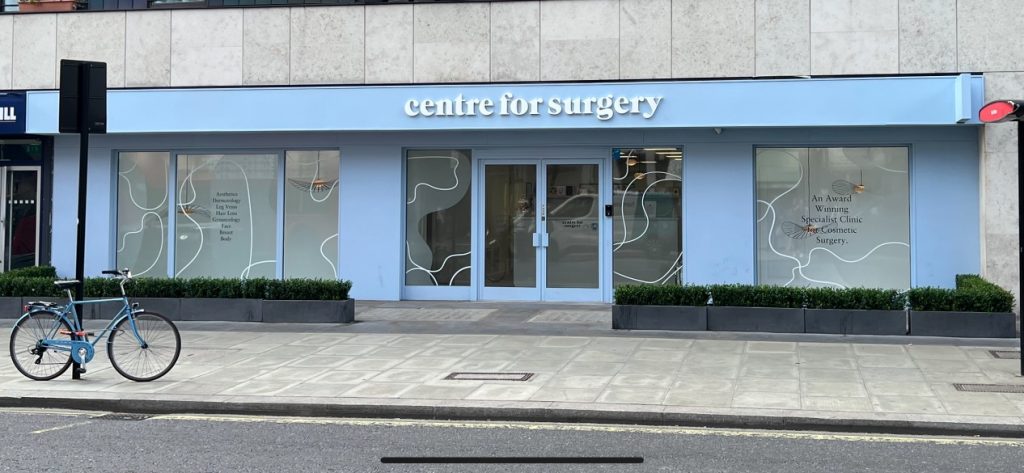 Amazing from start to finish, the communication was the main thing was fully informed and looked after, on the day of my breast augmentation, the staff were fab and made me feel at ease through out the whole process. Thank you so much.
Mohammed Farid
18/11/2021
I've had such a great experience with excellent advice, care and attention and surgical treatment (gynaecomastia) - I can fully endorse the treatment I have received from Centre for Surgery with absolutely no qualms at all. Brilliant in every way - thank you all so much.
Caroline Thorpe
14/11/2021
Very pleased with my whole experience of having a procedure. Was so nervous about getting treatment and i was reassured and felt so comfortable throughout thanks to the amazing nurses. I definitely made the right decision to have breast augmentation at centre for surgery with dr erel.
Melissa Briggs
08/11/2021
So glad I went with centre for surgery, the whole process went very smoothly from the consultations down to the actual day of the procedure. I was so nervous on the day but the whole team put me at ease and I'm happy with my results as I feel a lot more comfortable wearing certain clothes now. My surgeon was Alberto Di Giuseppe who performed a breast Augmentation on me, and I would definitely recommend as he was very clear on what the outcome of the surgery would be and which size would look the best for my frame.
Couldn't be happier with Dr Tillo work,i had my breast surgery one week ago and so happy with the results so far,all the staff are extremely nice and very supportive,i would definitely recommend their services,thank so much
From start to the finish everything was perfect for tummy tuck surgery. All staff is very friendly and the aftercare has been good. The Doctor and the nurse team was fantastic. I'm so happy...result is amazing. Thank you!!!
This was overall a great experience, all the staff at Centre for Surgery were friendly and put me at ease. It is a nerve wracking thing to go through an op but the staff were so nice. Mr Ertan has got a great team around him. On the day of the operation everything went smoothly to plan, there was no delay or holdups, I had another consultation with Mr Ertan who confirmed what was going to be done and that I was still happy to proceed. I was prepped for the procedure, I met with the anaesthetist who again was really nice and put me at ease explaining his role. After the procedure I woke up with the nurse by my side making sure I was OK and checking on me, I was able to stay in the clinic until I was ready to leave and was not rushed at all. I was well looked after from the start to the point when I was discharged. Post operation I was staying at a local hotel it was so close there was no point in even getting a taxi and I was able to walk back where my partner was waiting for me. I was expecting a lot of bruising to both my eyes but there was very little if any by the time the cast came off after 7 days, I am now at the two week post operation point and it is healing well with no outwardly visible bruising or scaring. The next milestone is a checkup at the 6 week point with my surgeon. If you're thinking of having something like this done I would highly recommend getting in touch with Centre for Surgery.
The staff at Centre for Surgery were very kind and accommodating. They answered any questions I had about the procedure and were constantly checking up on me. A special thank you to Christina for all her support throughout.
I would just like to state the quality of care received from the nurses at Centre for Surgery was beyond the highest level. Sophie takes her patient care to another level beyond words. She always puts me at ease. She is there for me even at awkward hours just when I mostly needed reassurance and she is one of the most compassionate nurses I have come across and demonstrates her passion naturally for caring for others. She totally deserves recognition at its finest and thank you for always being there for me. 😍
What To Expect
Consultation
We invite all patients considering having a gastric balloon to have a consultation with an expert gastroenterologist to determine suitability for the procedure. We recommend you ask your doctor as many questions as you need to build a comprehensive understanding of what the procedure involves and whether the procedure can address your goals for treatment. The doctor will explain the potential risks and complications of gastric balloon treatment and what to expect in the recovery phase. A medical history will be taken including any medicines you may be taking to determine your fitness for the gastric balloon procedure. If you are determined to be appropriate for the procedure, your patient coordinator will guide you through the steps to schedule your procedure. If you have any questions or concerns, please feel free to reach out to us and we will be more than happy to assist you.
Before your procedure
Before the day of your gastric balloon procedure, you will have a pre-operative medical assessment by a member of our nursing team. We would recommend you avoid smoking for at least four weeks before surgery to minimise the risk of complications during and after the procedure. You should also avoid taking aspirin or aspirin-containing medicines. Preoperative fasting is required for gastric balloon insertion as the procedure involves intravenous sedation, which will make you feel sleepy during the procedure. You must avoid food for six I was before treatment and clear fluids up to 2 hours before. Clear fluids include still water, black tea and black coffee.
Proedure day
Once you are sedated for the procedure, the doctor will
Carry out an endoscopic examination to rule out any medical conditions affecting the oesophagus or stomach.
The endoscope will then be inserted with the deflated balloon attached through the mouth to place the balloon in the stomach. Once the balloon is in the correct position, it will be inflated with saline. The doctor will then detach the endoscope from the balloon and leave the balloon in its correct position. Gastric balloon in session takes approximately 30 minutes to carry out.

Gastric balloon insertion is performed as a day case which means you can go home later the same day. You will still be sleepy due to the sedation given, and you must be accompanied home by a friend or family member.

After your procedure
In the first few days after gastric balloon insertion, you should follow the instructions on what foods to eat to minimise discomfort. During the first 24 hours, a liquid diet is recommended, including soup without added solids, water and fruit juices. After this time you can eat a soft diet. By day 7, you can slowly introduce more solid foods and eventually, you can transition to a healthy diet consisting of all the recommended food groups. You should try to follow the dietary recommendations to ensure your results are maintained for the long term.

You should also maintain regular physical activity at least three times a week which may involve jogging, cycling or swimming. These activities will help you to keep your weight off. After having a gastric balloon, your doctor will prescribe medications to reduce stomach acid production. The first week after the procedure may result in you feeling mild nausea. It is important to take the anti-sickness medication for at least one week after the procedure to minimise the symptoms. Many patients may develop stomach cramps for a few days, and antispasmodic medications can help to suppress this. You will have access to our nursing team via phone or email if you have any questions or concerns. You can also arrange to see them in person to help alleviate your concerns.