Hair loss medications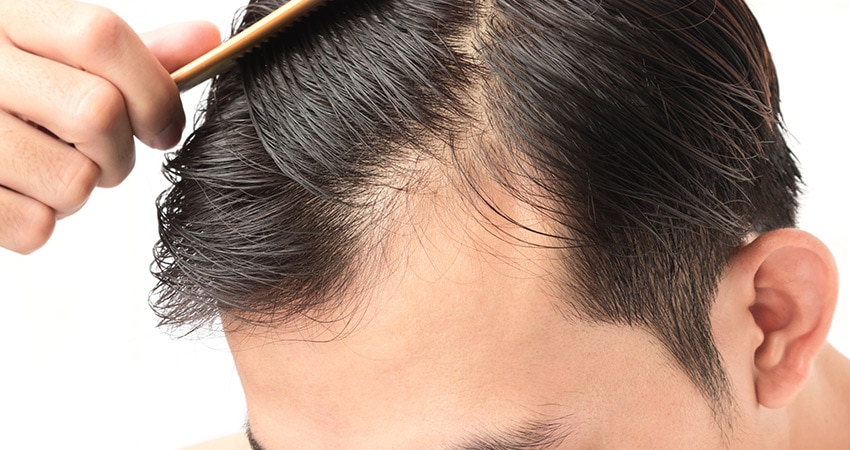 Hair loss can have a significant impact on one's self confidence and can affect men and women of all ages. The appearance of thinning hair, hairline recession or significant hair loss often lead people to seek treatment for hair loss. For patients who have concerns about ongoing hair loss or are considering a hair transplant procedure, our experienced hair loss specialists, dermatologists and hair transplant surgeons can deliver the right treatment for you including highly effective hair loss medications.
At Centre for Surgery we have the full range of hair loss treatments from specialist hair loss medications all the way to hair transplant surgery using the most advanced techniques. The first step in the process is a thorough consultation with one of our hair loss specialists to identify the causes of hair loss, and provide recommendations on the correct treatment. Our hair transplant surgeons are some of the most experienced hair restoration surgeons in the UK and can treat both men and women with all types of hair including those with Afro-Caribbean hair.
Many patients will attempt to conceal the appearance of thinning hair by allowing the rest of their hair to grow longer, apply a wig, wear of hats both outdoors and indoors or even make use of hair extensions. In addition to having stressful lifestyles or an illness that may accentuate hair loss, it is also well known that having hair extensions can be a contributing cause to hair loss.
There are a number of over-the-counter treatments for hair loss including medicated shampoo use, lotions and specialised dietary supplements not all of which are effective or may take a long time to produce even modest improvements.
For patients who have only just noticed the development of hair thinning and are interested to receive customised advice from a hair loss professional on how to prevent ongoing her loss or perhaps you are already experiencing male pattern baldness and are considering having a hair transplant procedure, our experienced and expert team will be able to assess you in a holistic manner with a view to providing the most appropriate treatment for you.
The first stage of the process for the treatment of hair loss always begins with a face-to-face consultation with a hair loss professional which could be either a dermatologist or hair transplant surgeon. Hair loss can be commonly treated with specialist hair loss medications products. For those who are undergoing hair loss it is important to determine when to start treatment to reduce the rate of hair loss or stop hair loss completely. In general the sooner that hair loss is identified and properly diagnosed then this allows more effective treatment to be given leading to optimal results. It is important to bear in mind that medication is given for hair loss act to reduce or slow down the rate of hair loss but there is no currently available medication which will restore hair that has been lost or lead to the regrowth of hair.
Treatment options for hair loss
Patients who are experiencing hair loss in its early stages or those who have developed a condition which affects the health of the hair or scalp then we would recommend a consultation with one of our highly expert hair loss practitioners. At your consultation, the trichologist's role is to try to identify possible causes of your hair loss before developing a treatment plan to reduce any further hair loss. Recommendations that could be given could be something as straightforward as dietary or nutritional advice or the use of specialised hair loss products to encourage growth of healthy hair.
For those who may have a medical condition affecting the hair or scalp are best seen by a specialist dermatologist who is an expert in the treatment of all types of medical conditions affecting the hair and underlying scalp. Your dermatologist will take a full medical history and perform a full physical examination. They may prescribe hair loss medication for the management of hair loss and to attempt to slow the rate of hair loss. Medication for hair loss is ideal for patients who are experiencing early signs of her loss or can be combined with a interventional procedure such as a hair transplant for those with more advanced stages of hair loss.
The two most common medications used for hair loss are Minoxidil and Finasteride (also known as Propecia) and these are the only two approved medicines for hair loss treatment. They each have a different mechanism of action. Minoxidil can be obtained without a prescription from a dermatologist and although its mechanism of action is not fully understood it is thought that it acts on blood vessels to dilate them which then facilitates the entry of more blood to the hair follicle with an increase in vital oxygen and nutritional factors to promote healthier hair follicles.
Finasteride also known as Propecia, is only available on a medical prescription from a doctor and is ideal for the treatment of male pattern baldness also known as androgenic alopecia. Finasteride works to prevent the formation of dihydrotestosterone from testosterone. Dihydrotestosterone or DHT is a hormone which can result in significant hair loss. The success rate of Finasteride can be up to 80 to 90% leading to a significant reduction or even elimination of further hair loss.
For patients who have tried hair loss medications and more conservative measures and have found no success then a hair transplant procedure may be the only effective option to treat areas of significant hair loss. At Centre for Surgery, our hair transplant surgeons are experienced in both follicular unit extraction (FUE) and follicular unit transplantation (FUT). Follicular unit extraction also known as FUE involves the extraction of individual hair follicles which are then transferred one follicle at a time to the area of hair loss and is a progression over the traditional FUT or strip method which results in a linear scar at the back of the head. The FUT or strip method still has its place for certain patients who desire increased hair density which appears natural.