Laser hair removal in London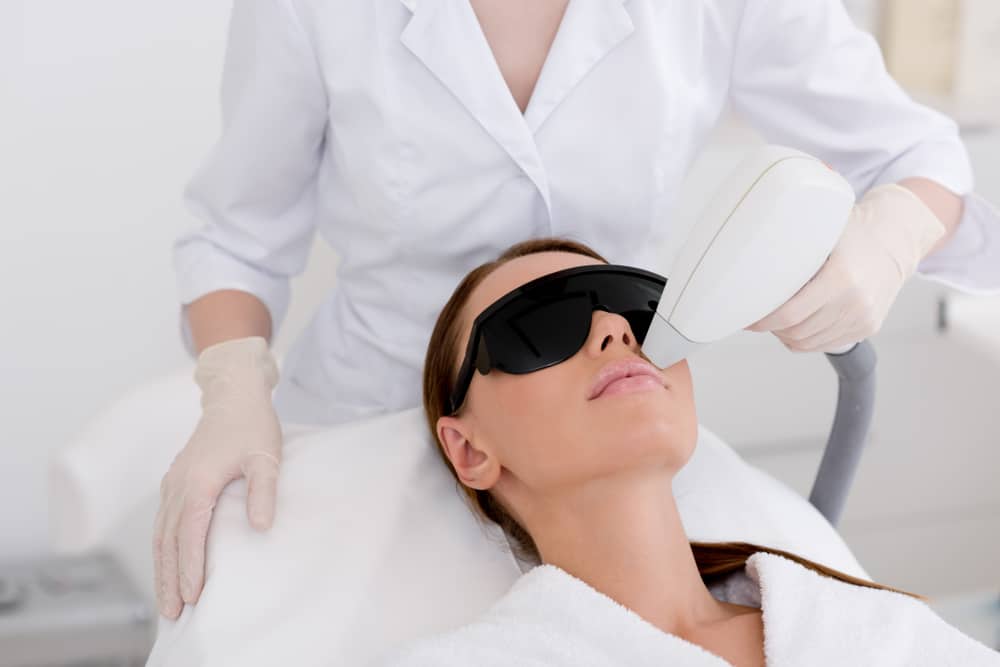 Laser hair removal also known as laser hair reduction is a treatment for the removal of unwanted hair on the body or face using specific wavelengths of laser energy. The effectiveness of laser hair removal is determined by a number of factors including skin type and the type of hair a person has whether fine or coarse. Nd:YAG laser at 1064nm is an effective type of laser for treatment of patients with darker skin tones and hair that is more coarse in nature. Alexandrite laser at 755nm is ideal for the treatment of people with lighter skin tones and those with hair that is more fine. Laser energy is targeted at the melanin in the hair shaft to cause destruction of the actual hair follicle. Melanin in the skin is a type of chromophore along with haemoglobin and water. Laser hair reduction is most effective when hair is in it's most active stage of growth as the melanin in the hair follicle is most absorbent of laser energy at this point in time. The absorbed laser energy is transmitted down the hair follicle to be focussed in the hair bulb where the hair is sustained by important growth factors. Laser energy is converted to thermal energy and this thermal effect leads to destruction of the hair bulb and therefore the hair follicle is not able to re-form and falls off or becomes thinner with time.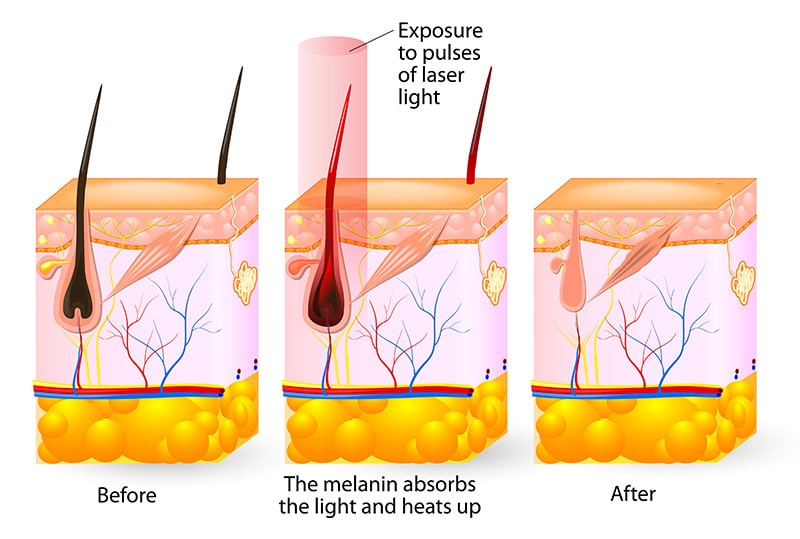 EXPECTED RESULTS OF LASER HAIR REMOVAL
A permanent reduction in hair
New hair that grows is much slower to form
New hair that grows is much softer and thinner compared with before treatment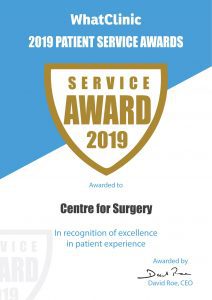 RealSelf Top Doctors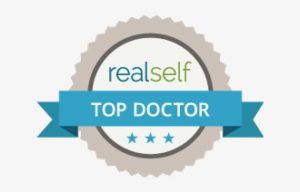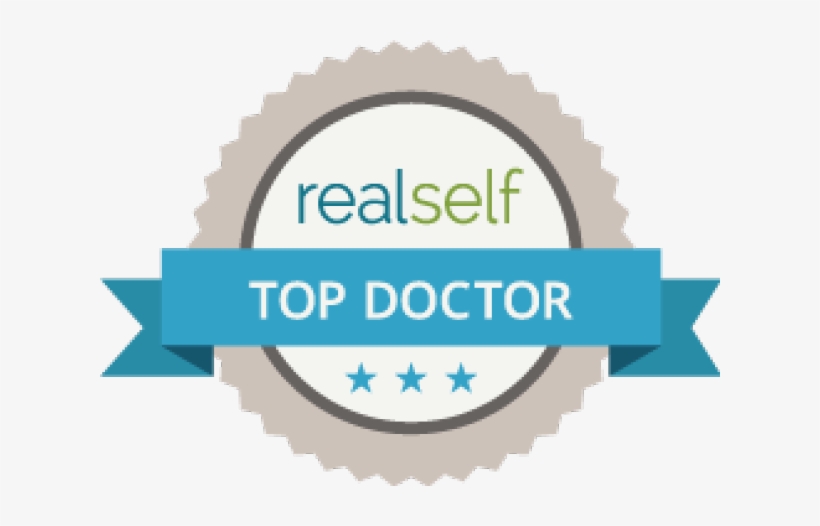 RealSelf top doctor status is awarded to less than 10% of the RealSelf doctor community.  This status is earned by achieving consistently high patient satisfaction (from RealSelf reviews), getting excellent feedback on expert answers to patient questions, and after investing significant time in Q&A and other doctor activity. RealSelf top doctors are rated among the very best surgeons in the United Kingdom and USA.
All our dermatologists are on the GMC specialist register and our dermatology clinic at 106 Crawford Street was recently inspected and rated by the Care Quality Commission as good across all five domains of care.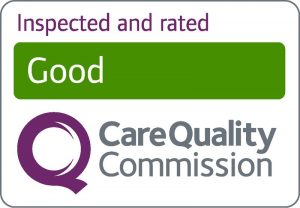 With Centre for Surgery - you've made the right choice
Our roots in plastic surgery means we understand the continuum of surgical, non surgical and laser treatments and how the they can complement one another for optimal results. This allows us to offer a full range of treatment options for our patients.

We offer our treatments in a premium, unrushed caring environment that respects your privacy. This is why so many of our patients keep returning to us for further treatments.

Our highly experienced team offers a full spectrum of aesthetic treatments that include the most advanced technology available.

Our practitioners have a deep understanding of aesthetic treatments and continue to study them diligently and have followed their development for over 10 years.

 

Each and every one of our practitioners adheres to our practice philosophy of achieving natural looking results.
Ideal candidates for laser hair removal
Laser hair removal is a very commonly requested treatment at Centre for Surgery and best results are obtained when patients fulfil the criteria below:
Patients should ideally have darker hair as current laser hair reduction technology is most effective on people with darker hair.
Patients looking for a permanent reduction in unwanted hair on either the face and/or body.
Laser hair reduction requires a number of treatments spaced out and often follow-up treatments may be required down the line as people get older and may experience hormonal changes which can affect hair growth.
You must not have a recent tan or have sunburn when attending for your laser hair removal treatment. Your treatment may be cancelled otherwise.
Laser hair removal techniques
At Centre for Surgery, our aesthetic practitioners are expert in use of the Fotona SP Dynamis for hair removal with a specialism in treating darker skin types such as occurs in those of African, Asian or Middle Eastern descent. Our laser is particularly effective for darker hair types and is one of the most effective laser hair removal systems available today. The specialist scanner makes treatment very quick and patient comfort is optimised with cool air being applied to the skin during laser treatment. Every treatment is designed to fit the needs and preferences of the individual depending on skin colour, hair colour and the thickness of the hair being treated. Laser hair reduction with current devices available is not particular effective for patients with white, blonde, grey or red hair and you may not be eligible for treatment if you fall into these categories.
Laser hair reduction on darker skin
Older types of laser hair removal techniques have not been in effective in patients of colour until recently. In hair removal by laser, the laser energy is focussed on melanin in the hair shaft but the problem in darker patients is that melanin is also widely found in the skin  surrounding the hair follicles being treated. Older lasers would also target the melanin in the skin and this frequently resulted in complications including skin burns and subsequent post-inflammatory hyperpigmentation. The Fotona SP Dynamis is specially designed for patients of colour as the Nd:YAG is the most deeply penetrating laser wavelength to target the deeper lying hair follicles leading to their selective destruction and therefore does not target the melanin in skin which makes the treatment safe. This is also the case in patients with the darkest skin types opening up the treatment to many women and men who previously would not be considered suitable for laser hair removal.
Preparation for laser hair removal
Before having laser hair removal, our aesthetic practitioners would advise against exposure to strong sunlight which could result in a tan or the use of sun beds for at least 2-3 weeks prior to treatment and should refrain from sunlight exposure between treatment sessions. Patients should apply sunscreen of SPF30 or higher and should avoid alternative methods of hair removal such as waxing, electrolysis during treatment. It is still acceptable to shave and shaving can be carried out up to 48 hours before laser hair removal. Patients on  certain medications including topically applied skin creams or antibiotics should inform the clinic before treatment. There are certain medicines which can act as photosensitisers and these must be stopped at least 1 week before treatment. When attending on the day of the laser hair removal procedure you should make sure that the area to be lasered is clean and without any topical creams or ointments on the skin. Your practitioner may apply a local anaesthetic cream before the treatment and this is usually left for one hour to exert its full effects. In most cases, laser hair removal is a very well tolerated treatment with no requirement for topical anaesthetic.
Things to avoid before having laser hair removal
Patients must not have a recent skin tan or have used sun beds in the last 2 weeks. All types of tanning must be avoided for a period of 6 weeks before having the treatment. When exposure to direct sunlight, you should ensure to apply sunscreen of SPF30 or higher and wear protective clothing.
You should not be on certain medicines including skin lightening agents such as Tretinoin, retinol or certain types of antibiotic as these could exert a photosensitising effect for at least 2 weeks before treatment.
You should avoid chemical peels or laser resurfacing treatments for a minimum of 2 weeks before and 2 weeks after laser hair removal.
You should avoid certain methods of hair removal including waxing, electrolysis or plucking hairs. The lasers used for laser hair removal are designed to target the melanin skin pigment deep in the hair follicle. The only permissible form of hair removal is shaving and should be carried out 48 hours before your treatment.
Do not apply any topical skin care products or make-up to the area being treated. These topical products can interfere with the accurate penetration of laser energy to the hair root and subsequently lead to less effective treatment outcomes.
Recovery after laser hair removal
Laser hair removal is most commonly undertaken as a series of treatments spaced several weeks apart. After each treatment, the area may feel warm and should be kept cool to optimise healing. You should avoid hot showers or baths and avoid sauna or steam room usage. Patients should also keep away from strenuous exercise that may increase swelling. Towels immersed in ice cold water may be applied to the skin to cool the area of treatment but you should avoid the direct application of ice to the skin surface. You should apply sunscreen to the treated area and avoid direct exposure to sunlight. Tanning beds should be completely avoided when having laser hair removal treatment until 4 weeks after the final treatment session.
Top tips after laser hair removal
Apply ice cold towels or dedicated cooling packs to the skin for periods not exceeding 20 minutes after treatment to reduce swelling and any residual discomfort. The skin may feel very warm and cold packs may used regularly for the first few days for 15 minutes at a time up to 4 times daily.
If you wish, you may apply makeup after laser hair removal straight after the treatment. If there is visible skin blistering after treatment then make-up should be avoided until advised by your practitioner.
You should avoid direct sun exposure and apply sunscreen of SPF30 or higher and wear protective clothing.
Refrain from picking or scratching at the areas that have had treatment. You should avoid alternative methods of hair removal including electrolysis, waxing or hair plucking as these could lead to the laser not being able to target the melanin beneath the skin in an accurate manner.
You may keep the area clean with gentle washing of the area without vigorous rubbing for about three days following treatment. Avoid excessively warm water to avoid persistent swelling or redness.
Risk and potential complications after laser hair removal
In the hands of an expert aesthetic practitioner at Centre for Surgery, laser hair removal is a very safe treatment with minimal risks and side-effects. Common side-effects of laser hair removal include excessive pain and discomfort, persistent redness and swelling of the hair follicles due to an excess of inflammatory fluid. These side-effects are generally short-lived and last no more than 3-4 days. Although there are many UK aesthetic clinics offering laser hair removal, many are using cheap lasers imported from China which can be unsafe and with higher risks. We always recommend to carry out in-depth research to find the right clinic with the right technology and expertise to safely perform laser hair removal  for your skin type and hair colour. It is also not uncommon for junior and inexperienced practitioner to use unnecessarily low treatment settings for fear of burning the skin, leading to prolonged and ineffective treatment with suboptimal results. Our expert aesthetic practitioners are trained by and work closely with consultant dermatologists to ensure each and every patients receives safe and effective treatment. Our lasers are powerful top of the line FDA and CE approved devices to treat patients with less sessions and more effective hair clearance.
Potential risks and complications of laser hair removal
Skin infection
Skin blistering
Temporary skin hyperpigmentation especially in those with a recent tan or with a darker skin type
Permanent hyperpigmentation
Scarring due to inappropriate treatment settings for the wrong type of skin
Laser hair removal experts at Centre for Surgery
Centre for Surgery are recognised experts in laser hair removal in London and will be able to advise on the best type of treatment adapted to your skin colour and hair type. The treatment plan is customised to your requirements to ensure you achieve your goals with minimal risk. Facial laser hair removal and body laser hair removal are both carried out regularly and our aesthetic practitioners have many years of experience in specialist treatment of the patients with darker skin as is often found in those of Afro-Caribbean, Middle Eastern or Asian origin.
Book your laser hair removal treatment at Centre for Surgery in London
Centre for Surgery is a leading cosmetic surgery clinic  in London and our patients often travel from further afield for expert treatment in the heart of central London. Our aesthetic practitioners and doctors are renowned in their fields and have specialist expertise in their field of practice. Patients choose Centre for Surgery when they want an expert practitioner to carry out their treatment using gold standard equipment and the safest treatment protocols for enhanced patient outcomes after laser hair removal.
How to find us
Centre for Surgery is located at 106 Crawford Street in Marylebone. Crawford Street is just off Baker Street. We are easily accessible by all major bus routes that pass through Baker Street as well as Baker Street underground station.
From the tube station, we are just a 5 minute walk southwards down Baker Street followed by a right turn onto Crawford Street. The clinic is about 200 yards on the left.
There is ample local pay & display parking in the surrounding area and an NCP car park is located further west along Crawford Street. Our local residential parking zone is the City of Westminster.
Address: 106 Crawford Street, Marylebone, London, W1H 2HY