Non surgical facelift in London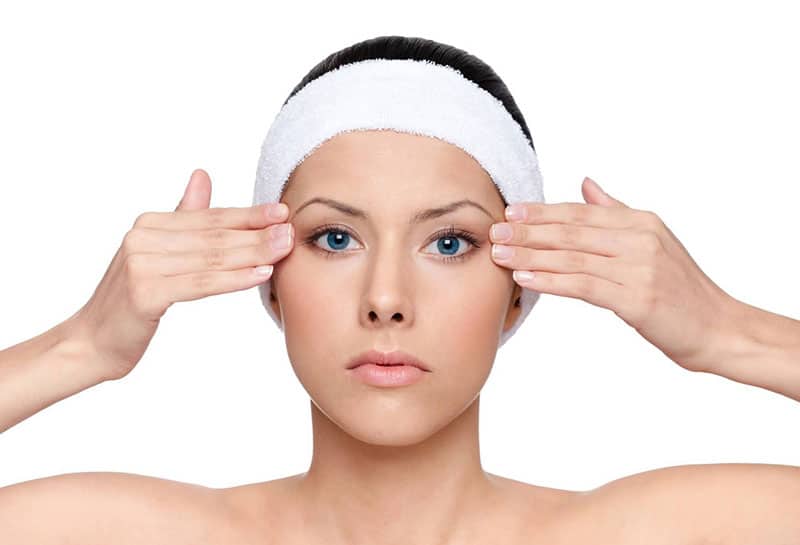 Non surgical facelift is a highly effective method of facial rejuvenation which brings together a number of treatment modalities to resurface facial skin, tighten areas of skin laxity, remove excess fat, and restore facial volume.
Non surgical facelift treatment can provide results which make it a very effective alternative to the scars of a traditional surgical facelift which often carries more risks and downtime. Facial rejuvenation is always customised to the individual patient. Different techniques their own advantages but it is the ability to combine individual treatments to generate dramatic treatment effects.
What is an 8 point lift?
The 8 Point Lift also known as liquid facelift is a powerful treatment designed to address the ageing face without the need for invasive surgical procedures like a facelift. At Centre for Surgery, the treatment is  designed as a 3 step protocol. The first step involves a face to face consultation with a dermatologist or plastic surgeon . Your practitioner will take a detailed medical history including any medicines you may be taking followed by an examination of the face and what can be achieved with an 8 point lift before commencing treatment. After you have had time to reflect on the procedure, the next step involves having the treatment using dermal fillers of the Juvederm brand injected into targeted areas of the face. The dermal fillers injections will be injected into the cheeks and around the eyes for increased definition and volume. Additional areas may include the chin, lips or temples. Your doctor will use a combination of needle and cannula injection techniques for super precise placement of filler. The final and third step involves attending for a follow-up appointment  about 6 weeks later where the effects of treatment will assessed. In some cases, a small degree of fine-tuning may be required to achieve the final desired look through the placement of small amounts of filler. The overriding aim of treatment is to achieve natural looking results that give a youthful and refreshed look without looking overfilled from excessive amounts of filler injected.
Examples of non surgical facelift treatments
The strength of Morpheus8 radio-frequency treatment lies in their ability to tighten loose skin and contour the underlying fat. Morpheus8, unlike laser resurfacing can be used safely on the full range of Fitzpatrick skin types. Your consultant may also offer more gentler skin treatments including skin peels and Fotona laser treatment.
What can a non-surgical facelift achieve?
A non-surgical facelift using the latest state of the art techniques at Centre for Surgery is intended to address the aging process using both non-invasive and minimally invasive treatments to produce benefits that are both aesthetically pleasing and help to improve ones confidence and self-esteem:
Smoother skin with improved tone and texture
Tighter more elastic skin
Reduction in fine lines and wrinkles
Increased facial volume and improved contour
Improvement in confidence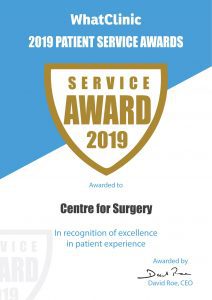 RealSelf Top Doctors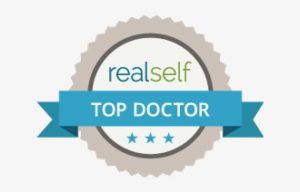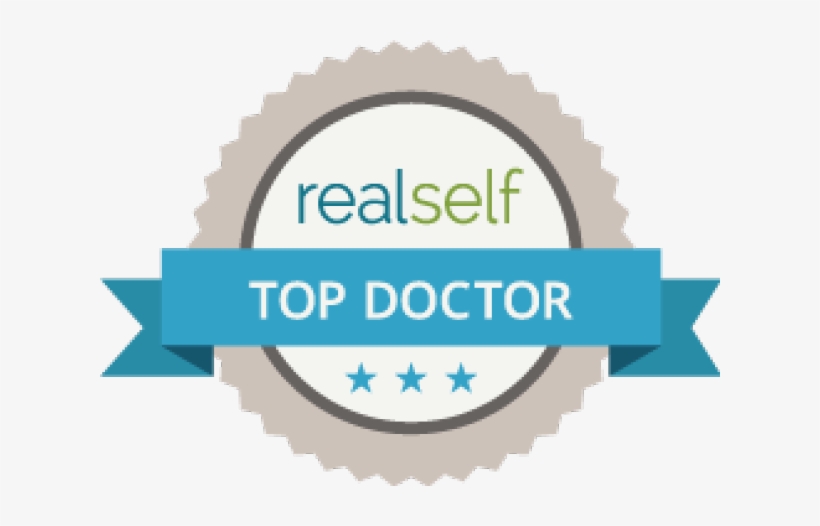 RealSelf top doctor status is awarded to less than 10% of the RealSelf doctor community.  This status is earned by achieving consistently high patient satisfaction (from RealSelf reviews), getting excellent feedback on expert answers to patient questions, and after investing significant time in Q&A and other doctor activity. RealSelf top doctors are rated among the very best surgeons in the United Kingdom and USA.
All our plastic surgeons are on the GMC specialist register. The Royal College of Surgeons of England has an excellent information resource on cosmetic surgery.
Our dermatology clinic at 106 Crawford Street was recently inspected and rated by the Care Quality Commission as good across all five domains of care.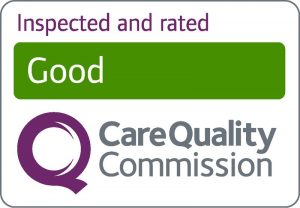 Non Surgical Facelift and Surgical Facelift
A non-surgical facelift does not involve incisions or scars and no requirement for a general anaesthetic. By avoiding the need for incisions, the risk of complications is also much less. The recovery after a non surgical facelift is significantly quicker compared with a traditional surgical facelift. Unlike a surgical facelift which is one procedure which can be quite take a long time to perform, the techniques used for the non surgical facelift can be performed over a number of treatments to both reduce risk and increase effectiveness. Although the results are less dramatic with each treatment, the effects become cumulative with multiple treatments leading to impressive results after 3-6 months. For patients with more extensive signs of facial aging, a surgical facelift may be better suited followed if necessary by a schedule of non surgical treatments to maintain and fine tune the results over time.
A non surgical facelift is ideal for the younger patient who is beginning to develop signs of early aging. This most often occurs in people in their 30s and 40s. With more extensive aging and skin laxity, a surgical facelift can be performed later in the 5th or 6th decade. The real advantage of non surgical facelift treatments is their ability to optimise the results from a surgical facelift to prolong the results after 10-15 years. By having a consultation with a dermatologist or plastic surgeon at Centre for Surgery, you will have access to the full range of treatment options, both non-surgical and surgical for a complete facial rejuvenation solution.
Morpheus8 non-surgical facelift
Morpheus8 is a fractional radiofrequency micro needling treatment for the effective treatment of lines and wrinkles, uneven tone and texture and skin tightening without the need for more invasive surgical procedures like a facelift. The Morpheus8 procedure achieves a fresher, younger and healthier appearance through the tightening and lifting of tissue in the neck, under the chin, jawline and brow area in addition to tightening the skin on the décolleté. Morpheus8 can be used as a pre-surgical treatment for those not quite ready for a facelift or as a replacement for facelift and neck lift surgery and can even be used to maintain the results of surgery after a facelift when recurrent skin laxity develops after a period of time.
What to expect
Centre for Surgery are committed to following the latest national guidance and strict medical protocols in the provision of non-surgical facelift treatments. Non surgical facelift treatments are only carried out by trained dermatologists and plastic surgeons for safer outcomes.
You will be looked after by a dedicated patient coordinator to act as your point of contact throughout your journey with us. Once we have a clear idea of your presenting concern, we will book you in to see either a dermatologist or plastic surgeon who is best placed to assess and treat you. The consultation is free and no-obligation and the full range of treatment options will be explained.
What happens at the consultation for a non-surgical facelift?
The specialist will take a comprehensive approach to assessing you by taking a full history and examination:
Treatment options based on your facial structure and the possible outcomes that can be achieved
In-depth discussion of the different non-surgical options and what can be expected with each options and whether any downtime is to be expected
Assessing your physical and mental health to make sure that a non-surgical facelift is right for you
Answer your questions that you may have about the different options
If it is determined that treatment is appropriate, a written treatment plan will be prepared and presented to you for making a decision on whether to proceed. Some treatments such as facial injectables can take place in the same visit whereas other treatments such as laser resurfacing may need a period of skin preparation which may require up to six weeks before the actual treatment can take place.
The consultation for a non-surgical facelift is free but a £25 deposit is required to confirm the consultation and this can be redeemed against any potential treatment that you wish to go ahead with in the same visit.
Your consultant will ask you to return for a follow-up visit 2 weeks later for a review which may include a free top-up or 'tweakment' if deemed necessary.
Patient journey quick overview:
Visit us at 106 Crawford Street, Marylebone for a free consultation with a fully trained and qualified dermatologist or plastic surgeon
At the consultation, decide on the best treatment option for you based on expert advice from your consultant. You can choose to have treatment at the same visit if you prefer.
Come back in 2 weeks for your follow-up visit for a check-up and repeat treatment or free top-up if appropriate.
How to find us
Centre for Surgery is located at 106 Crawford Street in Marylebone. Crawford Street is just off Baker Street.
We are easily accessible by all major bus routes that pass through Baker Street as well as Baker Street underground station.
From the tube station, we are just a 5 minute walk southwards down Baker Street followed by a right turn onto Crawford Street. The clinic is about 200 yards on the left.
There is ample local pay & display parking in the surrounding area and an NCP car park is located further west along Crawford Street. Our local residential parking zone is the City of Westminster.
Address: 106 Crawford Street, Marylebone, London, W1H 2HY