FemTite non surgical labiaplasty
Non surgical labiaplasty at Centre for Surgery in London otherwise known as FemTite RF is a new non invasive method of achieving shortening of the labia minora without surgery and/or tightening the labia majora. The size of the labia minora are reduced using radiofrequency energy. The reduction of the labia has both aesthetic and functional benefits. Many women report less discomfort wearing certain items of clothing and also during sexual intercourse.
The non-invasive FemTite non surgical labiaplasty has a number of benefits over the traditional form of surgical labiaplasty which Dr Paraskevi DImitriadi regularly performs including little to no pain, less risk of complications, minimal to no downtime, and satisfying results.
For those with vaginal laxity, FemTite can be combined with Votiva for a comprehensive solution to internal and external laxity of the female genitalia.
Please note that suitability for the FemTite non-surgical labiaplasty procedure will be determined at your consultation with Dr Paraskevi. The FemTite procedure is better suited for small degrees of isolated labia minora enlargement. In most cases, a surgical labiaplasty may be more suitable.
Dr Paraskevi Dimitriadi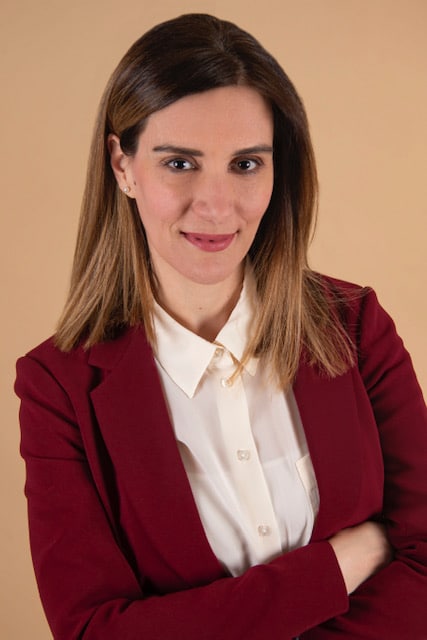 Dr Paraskevi Dimitriadi is a specialist aesthetic gynaecologist and has trained at some of the world's leading hospitals in all aspects of gynaecology. Dr Dimitriadi continues to practice in the NHS at University College London Hospitals NHS Trust (UCLH). She is a active member of the research team at the renowned Woman's Health Institute at UCLH and lectures both nationally and internationally on a range of topics in aesthetic gynaecology. She is a full member of the Royal College of Obstetricians and Gynaecologists (RCOG) and the European Society of Aesthetic Gynaecology (ESAG).
Dr Dimitriadi is known for her caring, patient-centred approach, supporting all her patients and she always strives to optimise patient outcomes at stages of the patient journey.
Read the latest testimonials from our amazing patients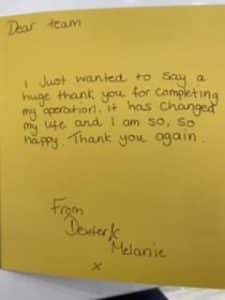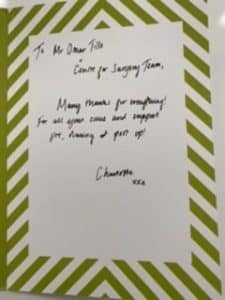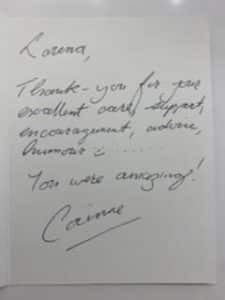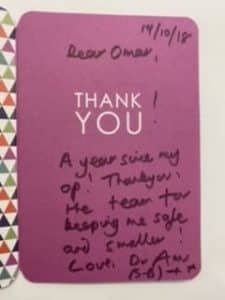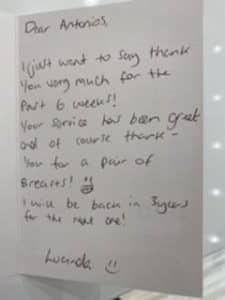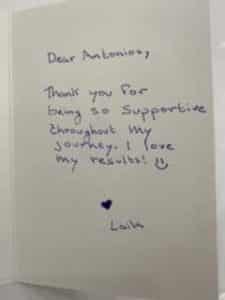 Why choose Centre for Surgery for your aesthetic gynaecology procedure?
Significant experience in all types of aesthetic gynaecology – both surgical and non-surgical labiaplasty
Choice of local anaesthetic or general anesthesic
We own and manage our own surgical facilities.
Dr Dimitriadi lives and works in London. We don't work with 'fly-in, fly-out' surgeons. This is very important because whilst your surgeon takes all precautions to minimise complications, complications can and do occur and our surgeons are readily available to manage any issues if and when they arise.
Non surgical labiaplasty
FemTite is the non-surgical labiaplasty equivalent of a surgical labiaplasty. Both procedures achieve reduction of the size of the labia minora. Whilst a surgical labiaplasty achieves this through removal of excess tissue, FemTite works on the principle of the application of RF energy delivered by a percutaneous probe to the tissues causing contraction of collagen and elastin which gives rise to tissue contraction and hence reduction in the size of the area of concern.
Benefits of non surgical labiaplasty:
No incisions or scars
Is performed as an outpatient procedure under local anaesthetic
Reduced risk compared with surgical labiaplasty
Quicker recovery and return to normal activities
FemTite procedure
This procedure can be performed with a local anaesthetic to minimise discomfort.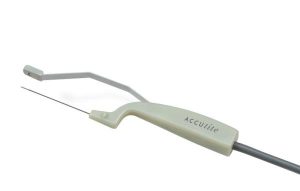 A small specialised FemTite probe is inserted through tiny needle sized holes and the FemTite addresses excess tissue thickness through small incisions and tightens and shrinks the tissue with controlled radiofrequency energy.
If required, the second stage involves the application of Morpheus8 to the labia minora to reduce wrinkling of the area which is common with weight loss or the aging process.
In most cases, you may only need one treatment to achieve the results you desire.
Ideal candidates for FemTite
Women who have large labia minora and are concerned by their size are suitable for the FemTite treatment.
Those who do not wish to undergo a surgical procedure to reach the similar results to a labiaplasty and with less downtime and discomfort can get this as an alternative.
Recovery after FemTite
The downtime after the non surgical labiaplasty procedure is minimal.
Some patients may experience slight discomfort during the first few days following their procedure. For the first week post-treatment you should avoid sexual intercourse and strenuous exercise. Rest is recommended. Over the counter painkillers such as paracetamol can be used to help with any discomfort. Most patients return to work after about a few days.