FemTite non surgical labiaplasty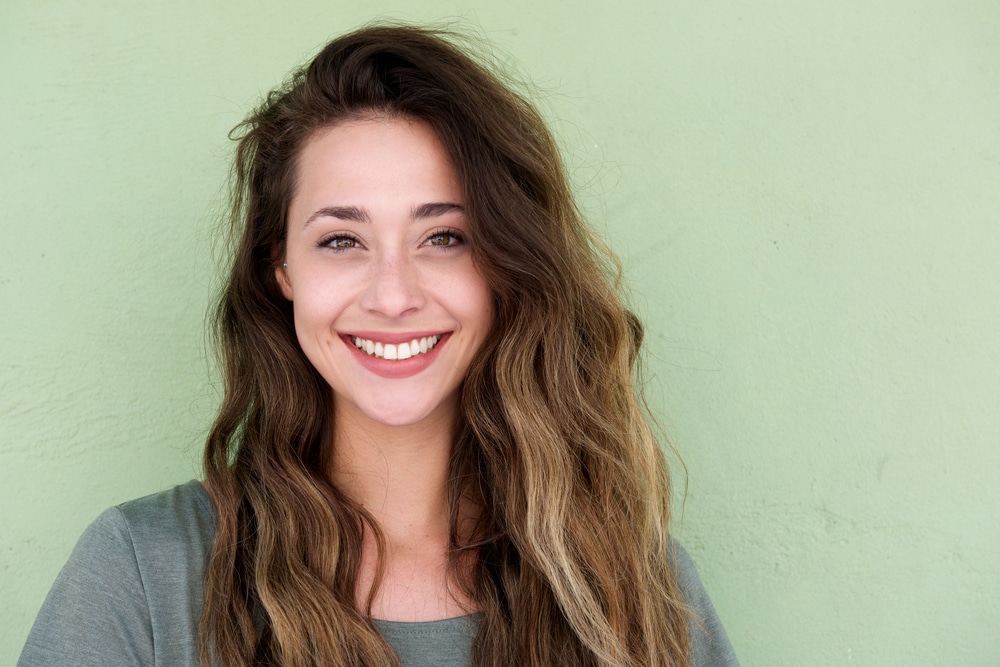 Labiaplasty has rapidly increased in popularity for the management of functional and aesthetic problems associated with prominent labia. Women choose to have labiaplasty for a variety of reasons; including aesthetic purposes (1/3), functional impairment (ie, pain, discomfort, difficulty maintaining hygiene) (1/3), and a combination of both (1/3). There are a number of surgical techniques which can be used to treat labia hypertrophy (ie, trim technique wedge technique, etc). All operations carry their inherent advantages and disadvantages, and there is little evidence to guide which is best for a given deformity. Potential complications of surgical labiaplasty include scarring, irregular edges, over-resection, wound dehiscence, narrowed vaginal opening, pain, paresthesia, dryness, and asymmetry.
Nonsurgical or minimally invasive options for treatment of many gynaecological concerns is a rapidly growing part of our practice at Centre for Surgery. A number of energy-based devices, most commonly laser techniques (CO2, Er:YAG) have been used to improve external genital appearance, vaginal laxity, and pelvic floor dysfunction (ie, urinary incontinence). Patients often prefer these minimally invasive options as more attractive to standard surgical treatment. Non surgical labiaplasty at Centre for Surgery in London otherwise known as FemTite RF is a new minimally invasive method of achieving shortening of the labia minora without surgery and/or tightening the labia majora. Radiofrequency energy applied to the labial tissue has been shown to stimulate proliferation of newer and healthier tissue, with increased elastin and collagen formation as an electric current is conducted through the target tissues to achieve controlled temperature rises between 38°C and 42°C. This stimulates an inflammatory cascade to induce tightening of the labia minora andor labia majora over the subsequent 3–4 months.
The size of the labia minora are reduced using radiofrequency energy. The reduction of the labia has both aesthetic and functional benefits. Many women report less discomfort wearing certain items of clothing and also during sexual intercourse.
Radiofrequency treatment for skin laxity is a well established treatment in aesthetic medicine. However, application to the external female genitalia has only emerged in the last decade.The use of RF in this region is of particular interest as the contraction effect is known to increase in naturally moist tissues like the female labia. Despite traditionally high satisfaction rates with surgical labiaplasty, there are potential risks and complications associated with the excisional surgery. Radiofrequency energy avoids complications of traditional labiaplasty, including unsightly prominent scarring, flap necrosis, haematoma, and over-resection. However, given the generation of heat, there is a risk of burns with RF not seen with traditional labiaplasty. With FemTite patients can return to normal sexual function and activities at 14 days compared with the 30–45 days typically after traditional labiaplasty.
The non-invasive FemTite non surgical labiaplasty has a number of benefits over the traditional form of surgical labiaplasty which Dr Paraskevi DImitriadi regularly performs including little to no pain, less risk of complications, minimal to no downtime, and satisfying results.
For those with vaginal laxity, FemTite can be combined with Votiva for a comprehensive solution to internal and external laxity of the female genitalia.
Please note that suitability for the FemTite non-surgical labiaplasty procedure will be determined at your consultation with Dr Paraskevi. The FemTite procedure is better suited for small degrees of isolated labia minora enlargement. In many cases, a surgical labiaplasty may be more suitable.
Our specialist centre at 106 Crawford Street was recently inspected and rated by the Care Quality Commission as good across all five domains of care.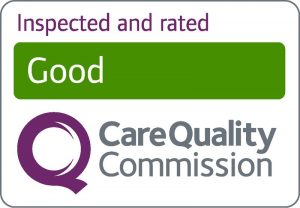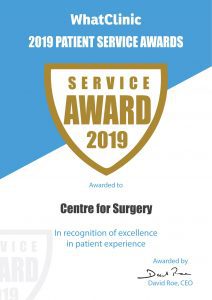 Danielle Palmer
24/07/2021
Amazing!! I had a labiaplasty done recently and could not fault the practice on anything. The results themselves snd the experience I had with the team has been incredible
Thiago Ferreira
06/07/2021
I got in touch with the staff and they promptly got back to solve my concerns even if for some reason we had a gap in comms they were able to get back to me and answer my questions Thanks for the good customer service.
Everything was great from start to finish. Was easy and straight forward. Would highly recommenced using Centre for surgery to have a procedure.
I had an osteoma removed from my forehead with Dr Omar Tillo and I couldn't have asked for a better result! I had been researching for a long time before deciding to go ahead with the procedure as I knew I didn't want to swap a bump on my forehead with a scar. Dr Omar Tillo was able to successfully and skilfully remove the osteoma endoscopically and I was left with a very small inconspicuous scar, less than 1cm, hidden nicely behind my hairline. I couldn't be happier with the end result. All the staff at Centre for Surgery were brilliant. Carolyn, my patient co-ordinator was very helpful, patient and always had time to answer my questions. On the day of the procedure, Dr Omar Tillo and Gregory were amazing! They were very professional and made me feel at complete ease. I experienced very little discomfort during and after the procedure. The whole thing was a breeze and my only regret is that I didn't do it sooner. The after care was also amazing and I healed very quickly. I would like to take this opportunity to thank Dr Omar Tillo, Carolyn, Gregory and all the staff at Centre for Surgery. I would highly recommend Dr Omar Tillo and Centre for Surgery!
I had a smooth procedure all throughout. Staff were very compassionate and caring.
Dr Paraskevi Dimitriadi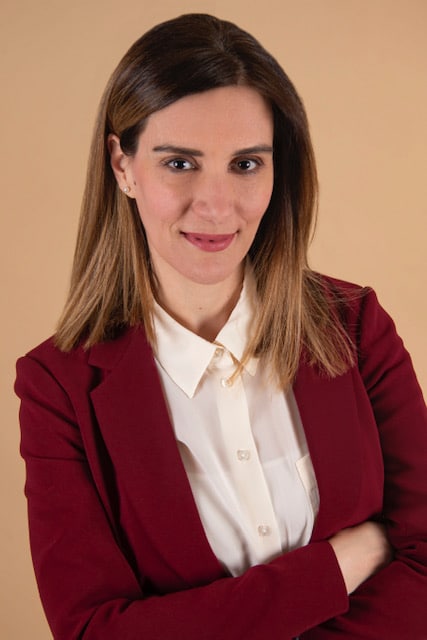 Dr Paraskevi Dimitriadi is a specialist aesthetic gynaecologist and has trained at some of the world's leading hospitals in all aspects of gynaecology. Dr Dimitriadi continues to practice in a major London teaching hospital. She takes an active interest in research into aesthetic gynaecology and lectures both nationally and internationally on a range of topics in aesthetic gynaecology. She is a full member of the European Society of Aesthetic Gynaecology (ESAG).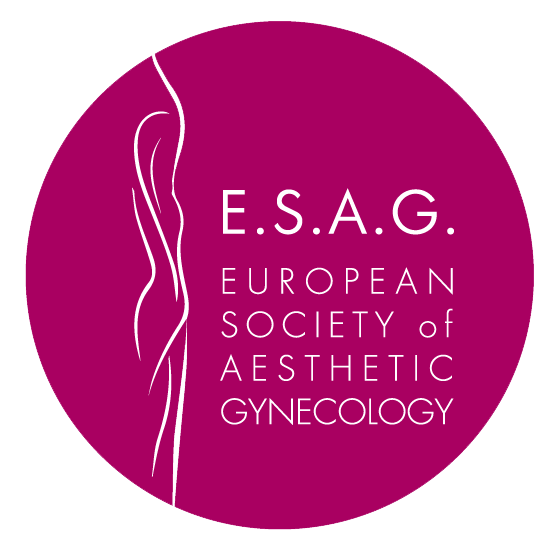 Dr Dimitriadi is known for her caring, patient-centred approach, supporting all her patients and she always strives to optimise patient outcomes at stages of the patient journey.
Read the latest testimonials from our amazing patients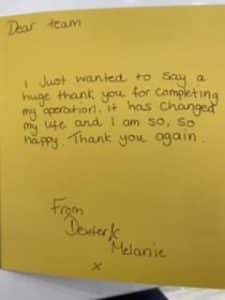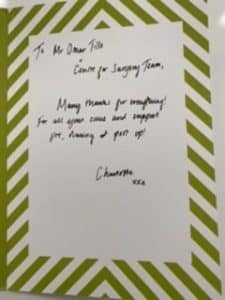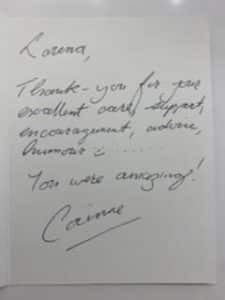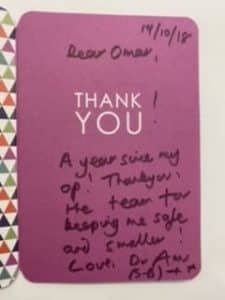 Why choose Centre for Surgery for your aesthetic gynaecology procedure?
Significant experience in all types of aesthetic gynaecology – both surgical and non-surgical labiaplasty
Choice of local anaesthetic or general anesthesic
We own and manage our own surgical facilities.
Dr Dimitriadi lives and works in London. We don't work with 'fly-in, fly-out' surgeons. This is very important because whilst your surgeon takes all precautions to minimise complications, complications can and do occur and our surgeons are readily available to manage any issues if and when they arise.
Ideal candidates for FemTite RF
Dr Dimitriadi will take a detailed medical history and perform a physical examination on all patients before treatment. Ideal patients for FemTite are classified into one of three "treatment gap" groups: (1) women who do not want traditional invasive surgery, (2) women who had prior surgery but suffer from recurrent laxity, and (3) women with modest labia hypertrophy but not severe enough to justify traditional excision.
Women who have large labia minora and are concerned by their size are suitable for the FemTite treatment.
Those who do not wish to undergo a surgical procedure to reach the similar results to a labiaplasty and with less downtime and discomfort can get this as an alternative.
FemTite RF carries minimal significant complications and an overall 50% improvement in labia hypertrophy and laxity with >95% patient satisfaction. This exceeds the results from other energy based technology for vulvovaginal rejuvenation included CO2 laser and monopolar RF.
Femtite labiaplasty
FemTite is the minimally invasive labiaplasty equivalent of a surgical labiaplasty. Both procedures achieve reduction of the size of the labia minora. Whilst a surgical labiaplasty achieves this through removal of excess tissue, FemTite works on the principle of the application of RF energy delivered by a percutaneous probe to the tissues causing contraction of collagen and elastin which gives rise to tissue contraction and hence reduction in the size of the area of concern.
Benefits of non surgical labiaplasty:
No incisions or scars
Is performed as an outpatient procedure under local anaesthetic
Reduced risk compared with surgical labiaplasty
Quicker recovery and return to normal activities
Dr Dimitriadi will take a detailed medical history and physical examination before treatment. Patients being considered for FemTite are classified into one of three "treatment gap" groups: (1) women who do not want a surgical labiaplasty, (2) women who had previous surgery but suffer from recurrent laxity of the labia minora / majora, and (3) women with modest labia hypertrophy but not severe enough to justify  having a traditional surgical labiaplasty.
Treatment of labia enlargement and laxity with FemTite bipolar RF may potentially fill a treatment gap of women seeking aesthetic and functional improvements without the need for surgical labiaplasty.
Patients not suitable for FemTite
Unrealistic expectations,
Open wounds or genital ulceration
Active infection,
Chronic skin conditions affecting the female genitalia
Bleeding or coagulation disorders
Collagen disorders
History of hypertrophic or keloid scarring
Patients with a weakened immune system
FemTite procedure
The FemTite treatment is performed as an outpatient procedure. All patients have the option of oral sedation premedication to make them more relaxed during the treatment. One dose of oral antibiotics was given is given before the procedure begins. The patient is positioned in comfortable and padded stirrups. After standard cleaning and draping of the area, access points were injected at the lower aspect of each labia (majora and minora) with a small amount of local anesthesia. Next a fine needle is used to create puncture site access. A longer needle is then used to inject diluted local anaesthetic solution. Once the local anaesthetic has taken effect, water soluble lubricating gel is applied over the labia to improve tranmission of RF energy to the treated tissues and improve gliding between the 2 ports of the RF device. The RF settings include a controlled internal temperature cutoff at 60°C and 37°C externally. The bipolar RF cannula (Accutite) is placed into the access port and moved in a up and down motion until the tissues reach the target temperature. Systematic treatment of all segments across the labia is key. Audible and visual cues from the device are used to guide treatment (faster beeping indicate that the surgeon is reaching target temperatures). Once target temperature wis reached, treatment is continued for 1 minute and then stopped.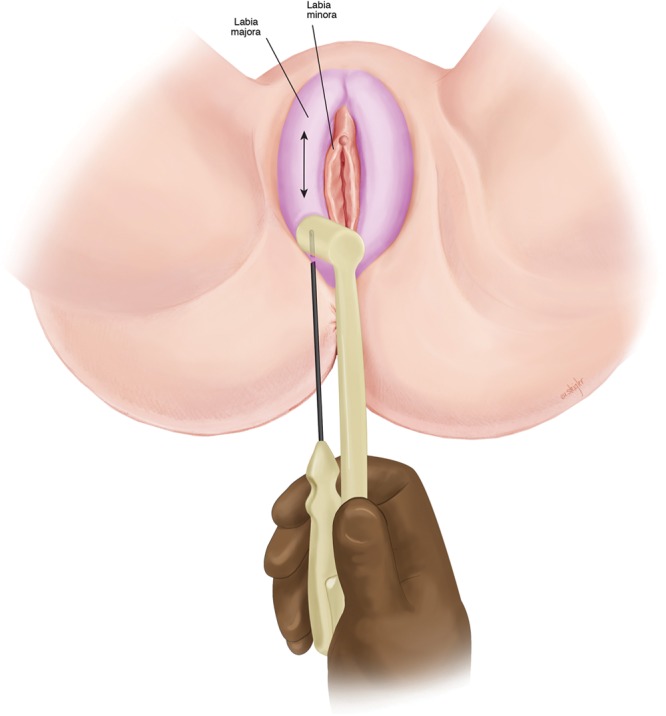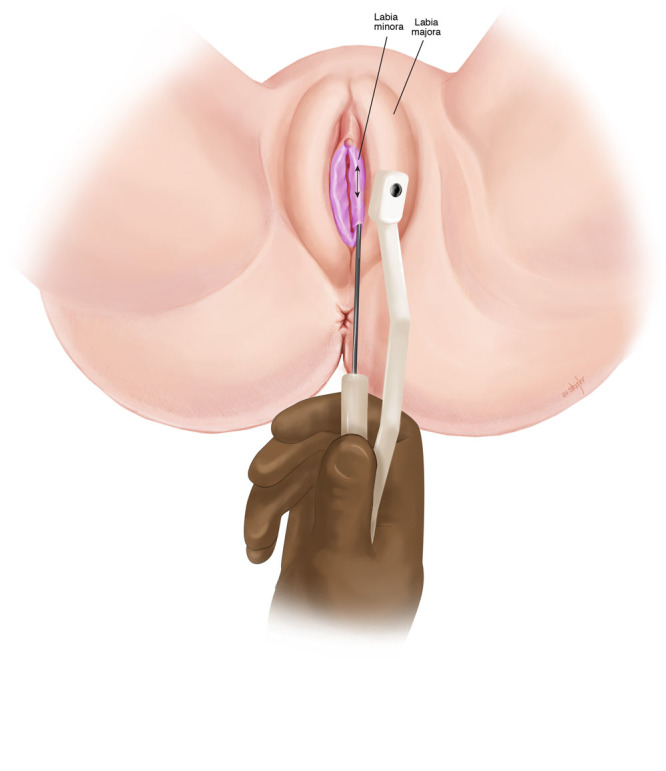 If required, the second stage involves the application of Morpheus8 to the labia minora to reduce wrinkling of the area which is common with weight loss or the ageing process. In most cases, you may only need one treatment to achieve the results you desire.
Results of FemTite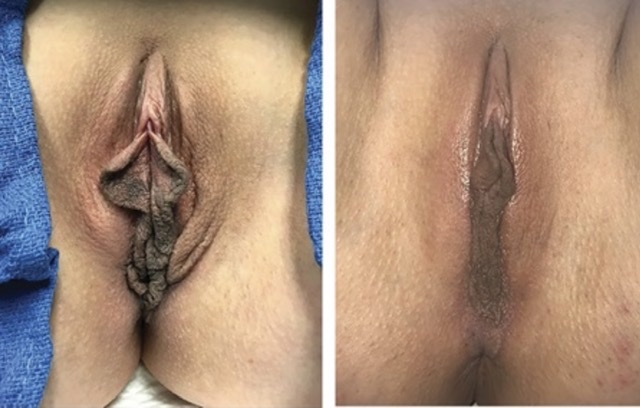 Recovery after FemTite
The downtime after the non surgical labiaplasty procedure is minimal.
Some patients may experience slight discomfort during the first few days following their procedure. For the first week post-treatment you should avoid sexual intercourse and strenuous exercise. Rest is recommended. Over the counter painkillers such as paracetamol can be used to help with any discomfort. Most patients return to work after about a few days.
How to find us
Centre for Surgery is located at 106 Crawford Street in Marylebone. Crawford Street is just off Baker Street. We are easily accessible by all major bus routes that pass through Baker Street as well as Baker Street underground station. From the tube station, we are just a 5 minute walk southwards down Baker Street followed by a right turn onto Crawford Street. The clinic is about 200 yards on the left. There is ample local pay & display parking in the surrounding area and an NCP car park is located further west along Crawford Street. Our local residential parking zone is the City of Westminster.
Address: 106 Crawford Street, Marylebone, London, W1H 2HY