What is scalp micropigmentation?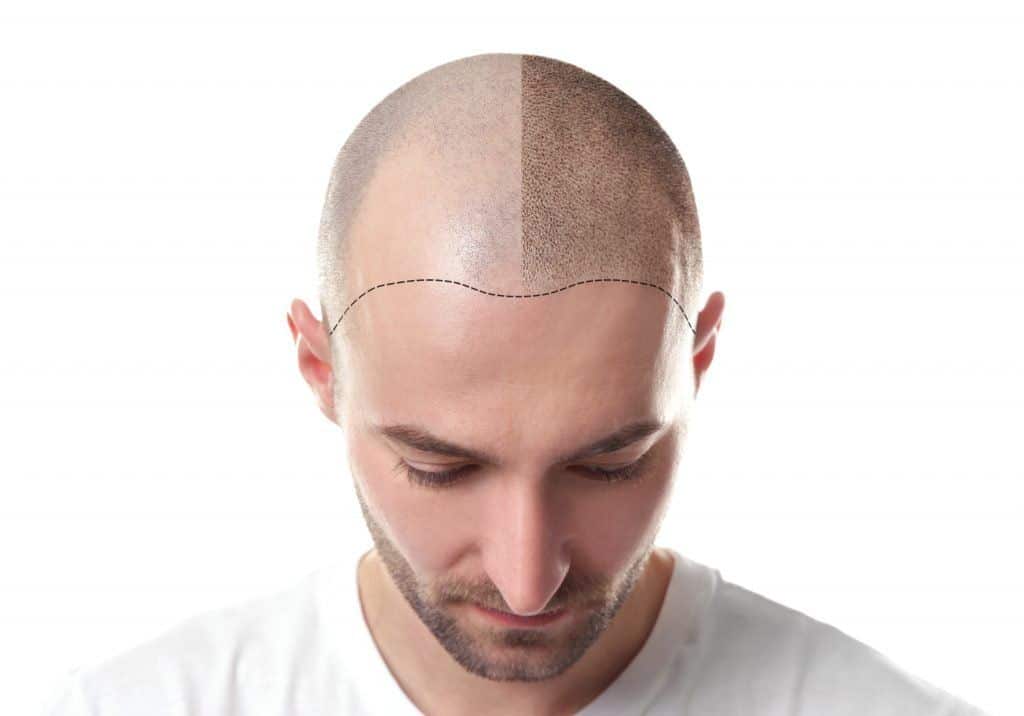 Scalp micro pigmentation also known as SMP is a highly effective non-surgical method of reducing the appearance of hair loss with the technique of cosmetic pigmentation. The SMP treatment involves the application of an appropriately coloured pigment placed into the scalp using specialised microneedles which can help to resemble the appearance of a hair follicle and increase the density of the scalp for those who are concerned by hair loss. The treatment can lead to a significant improvement in emotional well-being and confidence in both men and women affected by early onset hair loss and or thinning. The results of treatment can last anywhere between 3 to 5 years depending on the individual patient and their specific skin type.
Hair transplant surgery is the definitive treatment for permanent hair restoration however many patients will have extensive hair loss that makes them and suitable candidate for hair transplantation surgery. Hair transplants may also be unaffordable for many patients and the simple and cost-effective technique of SMP may work in many patients are happy to have a shaven look.
Ideal candidates for micropigmentation of the scalp:
Patients with hair loss that is unable to be effectively treated with hair transplantation
Patients with significant scalp scarring caused by previous injury
Hair loss on the crown of the head
Patients with alopecia areata
Benefits of scalp micropigmentation:
Ability to camouflage scars from the FUT strip method
Improvement in hair scalp density
Treatment for patients who have had failed hair transplants
Micropigmentation for camouflage of scars
Patients who have undergone the strip technique also known as follicular unit hair transplantation (FUT) will have a scar at the back of the head. These types of scars can be very obvious and can result in patients often covering their scalp with caps or other types of headgear and can limit the types of hairstyles that can be used. Scalp micropigmentation is often used as a scar revision technique and is ideal to disguise the appearance of these commonly visible types of scars using the expert placement of pigment into the scar tissue and surrounding area to improve scar cosmesis. Your practitioner is able to create a natural looking appearance by blending the micro pigment application to the scar with surrounding areas of normal healthy tissue. Traumatic injuries to the scalp can also result in scarring and these can be effectively camouflaged with scalp micropigmentation.
Ideal candidates for micropigmentation of the scalp
Scalp micropigmentation is suitable for men who are happy with having a shaven head appearance. Men with thinning hair or who have visible scars can have effective treatment with scalp micro pigmentation. In men, the Norwood scale is used to determine the density of male hair loss in order to plan treatment most effectively. The treatment is also very effective for women with early-stage hair loss and may reduce or even eliminate the requirement to disguise the scalp due to a loss of hair density. Increasing hair density is the ideal solution for women with thinning hair on the scalp. Our specialist technicians use the Ludwig scale commonly used by hair loss specialists to determine female hair loss density for correct treatment planning.
Scalp micropigmentation treatment
You will first have an in-depth consultation with a micro pigmentation practitioner to determine the type of treatment to be undertaken based on your expectations. Suitability for micro pigmentation will be determined and a customised treatment plan will be designed. All patients have a patch test to make sure you have no allergies to the ink used in micropigmentation. Scalp micro pigmentation is most commonly broken down into three stages. The first treatment will focus on applying a lighter shade of micropigment to the marked areas. The second treatment will be carried out seven days later where further micropigment of a darker colour will be added to increase the density. The final treatment takes place six weeks later where your practitioner will refine the appearance through targeted application of micropigment for natural looking results.
Aftercare following scalp micropigmentation
Results will be visible immediately after the first treatment however the final results will become apparent after the third treatment. There is minimal downtime with micro pigmentation of the scalp and it is common to have a degree of redness of the treated area which settles down after 46 hours. Swelling occurs in a number of cases with associated bruising and will settle down gradually over 2 to 3 days.