Skin Cancer Treatment in London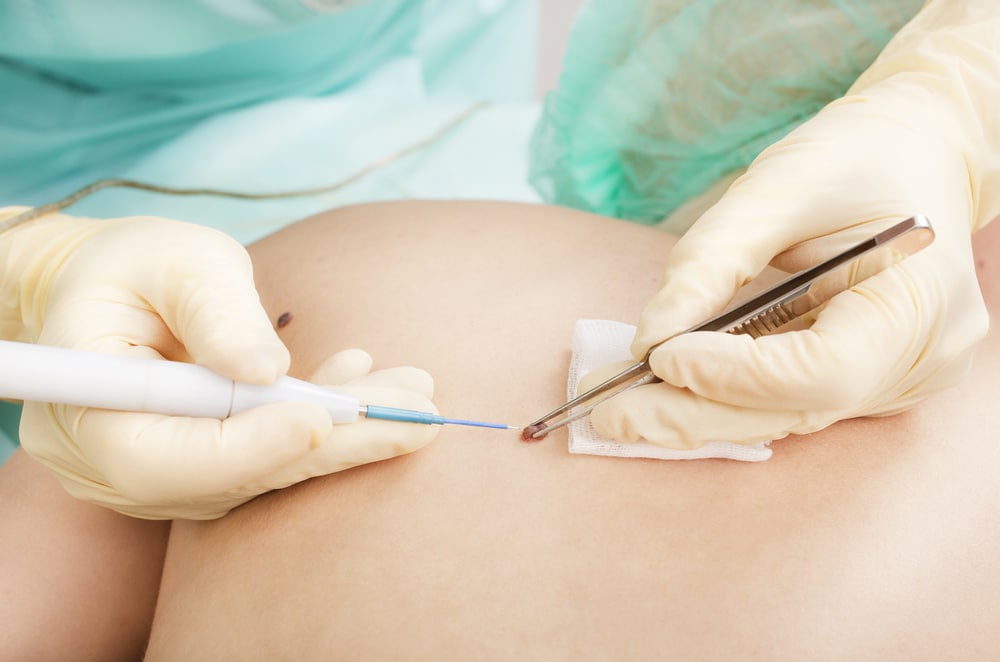 Skin cancer is the most commonly occurring type of cancer in the UK. Despite its common occurrence, skin cancer is amenable to full curative skin cancer treatment as long as it is diagnosed early on. The basis of the development of skin cancer is a genetic alteration at the level of the individual cell which then influences the function of the cell which can become disordered. The damaged skin cell loses the ability to regulate itself and subsequently undergoes uncontrolled proliferation leading to enlargement and a visible skin lesion or lump forming.
Skin cancer can be divided into two main types:
Non-melanoma skin cancer – Non-melanoma types of skin of skin cancer occur more commonly than melanomas although they tend to be less dangerous as they have a lower likelihood of spreading to other parts of the body known as metastasis. They are unrelated to moles and most commonly appear as two types:
Basal cell carcinoma, or 'BCC': Basal cell carcinoma is by far the most common type of skin cancer, grows slowly and responds well to surgical skin cancer treatment.
Squamous cell carcinoma, or 'SCC': these are more dangerous than BCCs and have a greater propensity to spread to other parts of the body.
Melanoma – Melanomas are the most serious type of skin cancers and most commonly arise as new skin lesions found on the skin or less commonly can form from existing moles that become cancerous. Melanoma can develop anywhere on the skin, however they most commonly develop in sun exposed areas such as the face, arms, legs or chest. The prevalence of melanoma is up to 5% of all skin cancers which are diagnosed by dermatologists annually.
If you are concerned about the appearance of a new skin blemish or you notice an existing skin lesion changing then it is vitally important to urgently consult with your GP or dermatologist for further detailed analysis. Skin blemishes that are diagnosed as skin cancers must be removed urgently via surgical removal also known as surgical excision. An alternative method of skin cancer treatment for removal of some skin cancers is by using Moh's Micrographic Surgery or MMS.
We are fully equipped at Centre for Surgery to offer a full 'one stop shop' assessment and treatment service for skin cancer. Our expert dermatologists will be able to assess you and if surgical removal is warranted, then our plastic surgeon team will be able to remove your skin cancer with the minimum of scarring on the same day in our dedicated on-site operating theatres. From when you are concerned about the appearance of a new or existing skin lesion, you can have assessment and removal easily within 24 hours of you noticing the potentially cancerous skin lump.
How to check your moles
What to look for
Although any change in size or shape of skin lesions or the development of new skin blemishes is a concern, it is important to look out for certain features that are known to be suspicious. These include an increase in size, a change in shape with irregular margins, bleeding, discomfort, crusting over the lesion, redness around the edges or new onset itching. At home, you should check your skin at least once a month for moles or new skin blemishes that are either new or there is a change in an existing skin lesion.
Potential warning signs for a melanoma:
A – Asymmetry – the two halves of the lesion may differ in their shape.
B – Border – the edges of the lesion may appear irregular or blurred, and sometimes show notches.
C – Colour – this could be uneven. Different shades of black, brown and pink may be seen.
D – Diameter – most melanomas are at least 5 mm in diameter.
Melanoma does not always fit the ABCD rule. If there is anything you notice which looks different or a mole you are worried about or a mole that itches or bleeds then get in contact with us to arrange a consultation with one of our consultant dermatologists.
Don't forget the ugly duckling sign – something that does not look right.
Mole Checks at Centre for Surgery
At Centre for Surgery, we have some of the most experienced consultant dermatologists specially trained in the management of skin cancer treatment to perform your mole check and who work closely with our plastic surgeons where mole removal is required with the minimum of scarring. If you prefer, you can have full mole mapping, a dermatologist assessment and surgical mole removal for suspicious moles all in one session for maximum peace of mind.
What are the next steps if I think I have skin cancer?
If you are concerned you may have features of skin cancer, please urgently see your GP or dermatologist for an in-depth medical review.
At the face to face consultation with your dermatologist, there are a number of possible treatment options for the suspicious skin lesion:
– The skin lesion needs to be urgently surgically removed and sent for histology analysis to effectively treat the skin cancer as it is assessed to be potentially serious
– The suspicious skin lesion is thought to be possibly serious in nature and to avoid any doubt, you prefer to have the skin lesion surgically removed as opposed to keeping it under regular review to monitor its progression.
– The skin lesion has been assessed and is thought not to be skin cancer. However you find the skin lesion is unsightly looking and a cosmetic nuisance and may catch on various items of clothing and you would prefer for it to be surgically removed.
Why choose Centre for Surgery for skin cancer treatment?
Centre for Surgery is a specialist provider of skin cancer treatment services in the heart of London. Our dermatologists are specialists in the diagnosis and treatment of skin cancer and are backed up by a highly experienced team of consultant plastic surgeons with expertise in reconstructive surgery for skin cancer to ensure the best possible scars after treatment.
Benefits of skin cancer treatment at Centre for Surgery:
Multidisciplinary care approach with a team of expert dermatologists seeing every potential patient with skin cancer for an expert diagnosis and timely treatment.
Plastic surgeons with a specialist interest in the treatment of skin cancer reconstructions to support our dermatologists in the treatment of more complex lesions in sensitive areas such as the eyelids, nose or lip region or revision cases.
Speedy 'one stop shop' approach. You are able to see a dermatologist on the same day for diagnosis and treatment in our purpose built day surgery theatres.
For certain cases, we may offer Moh's Micrographic Surgery or MMS for the removal of skin cancers in sensitive areas of the face which may result in less scarring compared with traditional skin cancer surgery. Moh's surgery is also recognised by the UK national institute of clinical excellence as a gold standard treatment for skin cancers.
Affordable pricing. For many straightforward suspicious moles requiring surgical excision, prices start from £499.