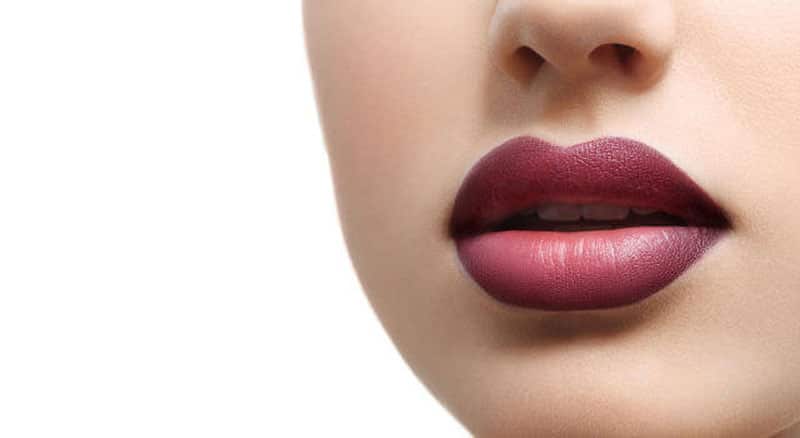 Lips are a very prominent and important feature on every face. For one reason or another, someone may not like the shape or size of their lips. There are various different methods which can be used to give temporary or solutions to their lip troubles to give you the perfect lips!
Here are the top seven ways you can achieve the perfect lips:
1) Home ingredients
Chances are, you probably have the ingredients in your cupboard right now which will allow you to temporarily have fuller lips. There a numerous home remedies which you can follow, with ingredients such as:
Cayenne pepper powder
Cinnamon oil
Olive oil
Ginger powder
Peppermint oil
Cocoa butter
Coconut oil
While these treatments are never going to give a permanent result, they are a good option if you're wanting a bigger pout for that selfie. Some of these treatments may leave your lips feeling a bit dry, so it's best to keep some lip balm on hand and apply it when necessary.
2) Drink water
Surely it can't be that simple?! We're not joking, and it actually makes sense when you think about it. Your lips go dry and chapped when you haven't been drinking water, and they will appear smaller. The easiest way to get your lips looking fuller is to keep hydrated and drink enough water each day (and no, any water in your tea or coffee doesn't count).
3) Exfoliating your lips
Exfoliating your lips will not only help to remove any dead or flaky skin, but you'll also be encouraging blood flow to your lips. You can exfoliate by either using a lip scrub. The scrubs are usually made out of coarse sugar and oil to form a paste. A dry toothbrush can also be used to create the same effect. Prior to brushing your teeth, use your dry toothbrush to scrub your lips. This again will remove any dead skin as well as increase the blood flow giving you the perfect pout!
4) Makeup
Makeup can be used in many different ways to alter the look of someone's face. It is common knowledge that lipsticks and lip liners can create a fuller lip. By outlining the lips in a darker colour and concentrating it on the outer corners and using a lighter shade in the centre of the lips create a fuller lip. This is essentially lip contouring, using darker and lighter shades to change the look of the lips.
5) Lip plumping gloss
Things like lip plumping gloss contain extracts like peppermint which causes the lips to have a tingling sensation. This sensation causes blood flow to your lips causing them to plump up. This will give a temporary effect.
6) Lip Fillers
Lip fillers are still not permanent but last around 3-9 months. Hyaluronic acid is used to help increase the volume of your lips. This acid is injected into specific areas of your lips to get the best results. You'll end up with plumper lips, as well as fine lines around your mouth being removed. For those who are unhappy with the look and size of their lips, lip fillers can be a great boost to one's self-esteem and confidence.
7) Lip implants
SurgiSil or PermaLip is a silicone lip implant which makes the lips look smooth, natural and enlarged. These are made out of solid yet soft silicone which is FDA approved. They are shaped to fit the natural shape of your lips. These implants can't rupture or deflate and can be removed very easily. The installation will take no longer than 45 minutes and you will not feel a thing!
Remember, always ensure what you are doing is safe. There are lip pumping fads which include putting a suction cup over your lips to nearly instantly give you a fuller, plumper look. However, this method has been dismissed by medical professionals and can have dangerous side effects. If you use these suction cups too often, they can even cause misalignment of your teeth – and no one wants plump lips but crooked teeth. Whatever method you choose, make sure to consider your safety before doing it.
We suggest that you consider the best option for you but make sure that it is completely safe as you may not achieve the perfect lips.