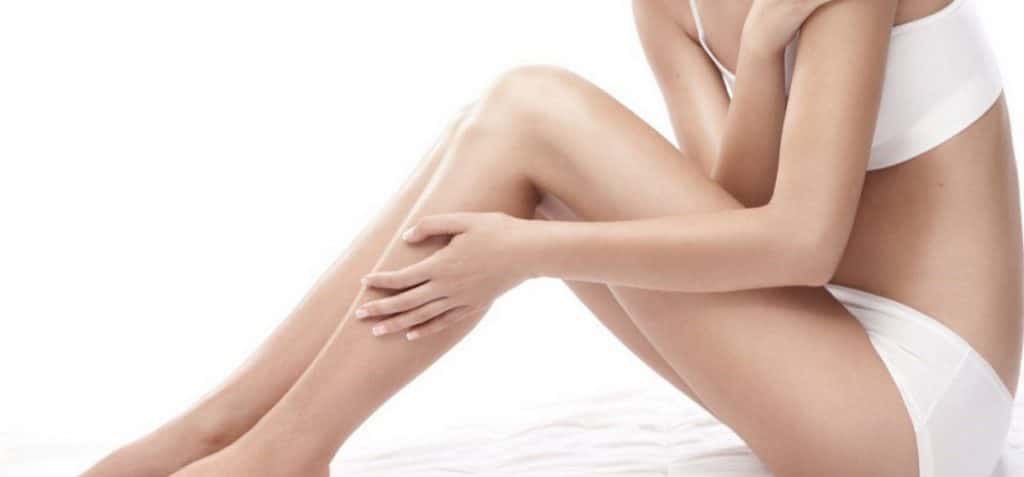 Varicose veins most commonly develop on the legs and can cause several symptoms including itchiness, aching, swelling and discomfort. Varicose veins develop when veins begin to weaken due to a loss of elasticity. This can then result in dysfunction of the internal valves within the veins which act to propel blood towards the heart. Varicose veins involve the retrograde flow of blood or venous reflux leading to blood collecting within the vein. The appearance of varicose veins can differ significantly although most prominent veins have a bulging and twisty appearance with a purple or blue colour. Long-standing cases of varicose veins can result in the development of skin discolouration and venous ulcers in the most severe cases. People with varicose veins often have an exacerbation of symptoms when they have been standing for prolonged periods of time or have walked long distances.
RELATED: What are varicose veins?
Varicose vein treatments London
Our specialist varicose vein clinic in London is home to the full range of varicose vein removal treatments to relieve symptoms and get rid of both small and large varicose veins.
EVLA also known as endovenous laser ablation is considered the gold standard treatment of varicose veins according to the National Institute of clinical excellence or NICE for short. EVLA involves using laser thermal energy to close off and seal veins leading to the elimination of the veins affected by valve dysfunction. Success rates of endovenous ablation of varicose veins exceed 96% five years after treatment.
Sclerotherapy involves the injection of liquid or foam chemical sclerosant into affected veins. An intense inflammatory reaction develops which leads to the sealing of the vein and its eventual absorption by the body. Liquid sclerotherapy is ideal for the treatment of small varicose veins. Foam sclerotherapy is an excellent treatment for large varicose veins.
Phlebectomy is a minor surgical procedure involving the physical removal of small varicose veins which lie just beneath the skin using a vein hook. Small incisions are made directly over the vein and there is no need for stitches. The treatment is ideal for getting rid of bulging veins for those who would like a quick solution and minimal recovery.
RELATED: How to get rid of varicose veins
Varicose vein & Thread vein specialists London
All our varicose vein and thread vein consultations take place with an expert vein specialist and includes a complimentary ultrasound scan of your legs.
RELATED: Common myths about varicose veins
Thread vein removal in London
In addition to expert treatment of varicose veins at our London varicose vein clinic, we are also well known for thread vein treatment. Compared to varicose veins, thread veins are often much smaller and are located just beneath the skin surface. Thread veins commonly have a red colour and are most commonly seen on the ankles and thighs. Larger thread veins may have a purple or blue appearance. The best treatments for thread vein removal include microsclerotherapy and laser thread vein removal. Both treatments are carried out by our expert practitioner, Carrie Hancox at our 106 Crawford Street clinic. We are also experts in facial thread vein removal using Nd:YAG laser.
RELATED: How to get rid of thread veins
Varicose vein treatment testimonial
"Mr Desai carried out my varicose vein treatment and explained all aspects of the procedure involved. The treatment itself was painless and quick. I was able to go home once the procedure was finished and I could see the results of the treatment pretty much straight away. My confidence has rocketed and I am so grateful for the care and treatment given by the Centre for Surgery. I've now got the freedom to wear shorts and no longer feel awkward about exposing my legs. I can 100% recommend Centre for Surgery for varicose vein treatment in London."
Samantha, Varicose vein patient (treated with EVLA)
Varicose vein removal clinic London
Our London vein clinic is in an ideal location in the heart of central London for patients travelling in from surrounding areas of Notting Hill, Chelsea, Mayfair, Holland Park, Fitzrovia, West End, South Kensington, Regent's Park, Hyde park, Fulham, Battersea, Earl's Court, Primrose Hill, Hampstead, Highgate, Soho, Green Park, Bayswater, King's road, St John's Wood, Knightsbridge, Victoria, Belgravia and Marylebone. We regularly receive patients from overseas who travel to us from Europe, the Middle East and the USA.
[wpseo_map id="7788″ width="750″ height="300″ zoom="15″ map_style="roadmap" scrollable="1″ draggable="1″ show_route="0″ show_state="0″ show_url="1″ show_email="1″ default_show_infowindow="1″ show_phone="1″ show_phone_2="0″ show_fax="0″]
RELATED: The treatment of varicose veins
Why choose Centre for Surgery for leg vein removal?
Our treatment philosophy is focused on treating the underlying cause of your varicose veins and thread veins for permanent results.
All of our treatments take no more than 60 minutes to carry out and involve very little varicose vein recovery time with most patients back to their normal activities the next day.
We are a specialist Centre for EVLA and treat hundreds of patients each year at our London vein clinic.
EVLA is the gold standard treatment for varicose veins as recommended by the National Institute for health and care excellence.
All varicose vein consultations include a complimentary ultrasound scan of your legs which usually costs approximately £400 at other clinics and hospitals.
Our surgeons are regularly invited to comment on the latest advances in varicose vein treatments in the national press.
We offer a full range of finance options for varicose vein treatment.
If you would like to book a consultation for varicose vein treatment in London, please get in touch with us today on 020 7993 4849 or complete the varicose vein contact form below.
[trustindex no-registration=google]