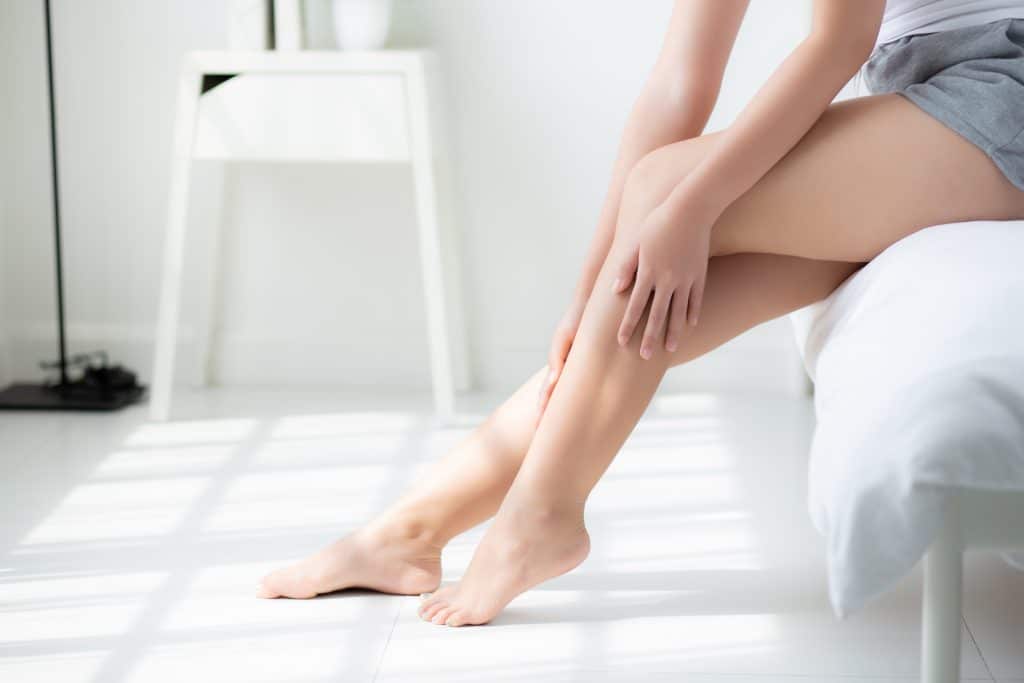 Varicose veins are exceedingly common and most commonly manifest as bulging veins that are visible through the surface of the skin. Veins can be found in both the face and legs but the most common types of prominent leg veins are to be found in the legs and can also be seen in the foot and ankle area.
Choosing the best varicose vein clinic in London
Varicose vein surgery using traditional methods can often be often associated with a significant degree of discomfort, as well as needing long periods of rest. At the Centre for Surgery in London, we offer our patients minimally invasive treatments using NICE recommended gold standard vein treatments. EVLA is considered to be one of the most effective minimally invasive techniques for the treatment of verrucous veins without the need for more invasive surgery. Our surgeons have carried out many hundreds of EVLA procedures with outstanding outcomes as reflected in our many patient testimonials. Typical success rates for EVLA after five years are as high as 97%. For patients who may not be suitable for EVLA, they are well catered for with other equally effective including foam sclerotherapy and phlebectomy. These minimally invasive outpatient treatments benefit patients with reduced pain and need for prolonged periods of rest, together with long-lasting and effective results.
Comparing varicose veins with healthy veins
What is the recovery time for varicose vein laser surgery?
After EVLA treatment, the vast majority of patients are able to return to work and carry out everyday activities, within a couple of days after treatment. Complete recovery is expected in around 6-8 weeks, and during this time you will need to come back to Centre for Surgery for a treatment assessment with your vascular specialist. You will need to continue wearing specialised compression stockings to support the leg effectively and you should also avoid excessive exercise. In addition, you should avoid long car journeys and flying.
When can I exercise after varicose vein surgery?
At Centre for Surgery in London, we generally advise that you avoid strenuous exercise for a minimum of one week after you have vein treatment. Starting exercise too early may significantly increase blood flow to the legs which may result in prominent veins reappearing again as the veins will require a period of time to naturally undergo absorption by the body. However, we do recommend that you stay active by taking gentle walks for shorter periods regularly during this time. When returning to exercise, it should be approached gradually to avoid excessive swelling to the treated area. Swimming and contact sports should be avoided for at least two weeks after varicose vein treatment.
What are the complications of varicose vein surgery?
As with any invasive medical treatment, complications can occur. Our vascular specialists take great care to perform treatments meticulously. It is important to follow the treatment preparation instructions in full as well as to comply with all necessary after-care instructions to minimise the risk of complications occurring. Serious complications following treatment for varicose veins are fortunately extremely rare in experienced hands.
The treatment of varicose veins
In very rare cases EVLA treatment may not be able to be carried out due to problems gaining access to the affected veins or issues moving instruments along the vein. This is often because the vein may go into spasm which makes accessing the vein very difficult. In these rare cases, the procedure will be halted and another appointment made which is usually in 2 weeks and at no extra cost to you.
Other, albeit very rare, complications include:
Skin burns or discolouration
Nerve injury
Excessive leg swelling
Venous thromboembolism (DVT/PE)
Again, these are very rare but they will be discussed in detail during your initial consultation.
What is the best sleeping position after varicose vein treatment?
Varicose vein treatment using EVLA does not carry the same level of restrictions for the sleeping positions as traditional varicose vein surgery. You should continue to wear your compression stockings continuously and the tightly applied bandaging me make it slightly uncomfortable in the first couple of days following treatment. However, symptoms can be improved by raising the leg on a couple of pillows whilst asleep. If you continue to have problems sleeping we would advise you to get in contact with one of our expert post-operative nurses who will be able to advise you on ways to improve your sleep after varicose vein treatment.
Are there any side effects following varicose vein surgery?
As with any procedure, there are always risks, however remote, and side effects that patients should be aware of. Our vascular specialists at Centre for Surgery will discuss all of the important risks and complications associated with varicose vein treatment in detail, to ensure that you are fully informed before making your decision to move forward with the vein treatment. Some common side effects that can follow EVLA and foam sclerotherapy include bruising and swelling – these usually reduce and settle down completely over the next few weeks.
If you are concerned about any aspect of your healing and recovery after varicose vein treatment, please do not hesitate to get in touch with our post-operative nursing team to arrange a face-to-face assessment.
Is leg pain common after varicose vein surgery?
All treatments that are carried out at our surgery, which is located at our State of the art Baker Street clinic and involve the use of local anaesthesia. This means that no pain should be felt while the procedure is being carried out. Patients may feel some discomfort after varicose vein surgery, as the anaesthetic wears off. This can be easily managed using over the counter painkillers and it should only last a few days at most.
When can I return to work after varicose vein surgery?
In the majority of cases, patients can return to work quite quickly following varicose vein treatment. Patients that have had a phlebectomy should wait 2-3 days before going back to work.
Naturally, all of this depends on the nature of the patient's job. Strenuous occupations may require more time to get back to. Failing that, the patient may need to request some changes to their role to allow them to go back to work without unnecessary risk.
Why choose Centre for Surgery for your varicose vein surgery?
Our vascular specialists have carried out many hundreds of varicose vein treatments using state-of-the-art technology
Our varicose vein prices are some of the most competitive in the sector
Rigorous treatment protocols with treatment carried out under local anaesthetic and as a walk-in walk-out procedure
Like a vein treatment takes no more than one hour which allows you to recover at home later the same day
Our treatment protocols focus on correcting the root cause of the problem which is facilitated with a detailed and complimentary ultrasound scan of your legs
Over 250 Trustpilot reviews and hundreds of Google reviews detailing positive patient experiences at Centre for Surgery
Our state-of-the-art clinics are located in Marylebone, central London.