Centre for Surgery is elated to have been awarded a 'Good' rating for our Baker Street clinic by the Care Quality Commission (CQC), the UK's independent regulator for health and social care services. This accolade attests to our unwavering dedication and excellence in patient care, as we continue to set benchmarks in the sector with our experienced team and cutting-edge procedures. With Centre for Surgery, you can be assured of a superlative healthcare experience rooted in compassion and quality.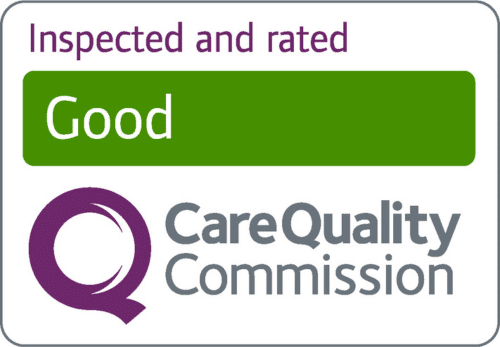 Centre for Surgery – Expert Cosmetic Surgery in London
At Centre for Surgery in London, we prioritise the enhancement of natural beauty through our meticulous attention to detail. Our team is dedicated to achieving natural-looking results in a safe medical environment, as we believe in providing our patients with first-class care using the safest and most effective technologies available. Our vision was to create a dedicated cosmetic surgery clinic that puts our patients first, providing a personalised experience that centres on their unique needs and goals. At Centre for Surgery, we are committed to making it all about you.
Full range of surgical and non-surgical treatments
At our central London clinics, we provide a comprehensive range of treatment options, including both non-surgical and surgical procedures. Our team of experts is dedicated to evaluating your unique needs and preferences to help you select the most suitable option. With our approach, you can achieve remarkable results without the potential risks and recovery time associated with more invasive surgical procedures.
Exceptional Treatment by Expert Plastic Surgeons
At our clinic in London, patient safety is the foundation of our treatment philosophy. We entrust all cosmetic surgery procedures to fully qualified and experienced plastic and cosmetic surgeons who have completed specialist training at some of the leading hospitals in the UK and Europe. Many of our surgeons are members of respected professional bodies such as BAPRAS, BAAPS, or their international equivalents. Our aesthetic and dermatological treatments are administered by medically trained aesthetic practitioners who specialise in aesthetic medicine. We prioritise patient safety by ensuring that all treatments are performed by experienced professionals with a commitment to upholding the highest standards of medical care.
With our expertise in day-case anaesthesia, our cosmetic procedures are all performed as day cases, which means that you will be able to go home the same day as your surgery. Our reasoning for this is simple: we believe that patients recover better in the comfort of their own homes, and published medical research continually demonstrates superior outcomes with day-case treatment. Our many satisfied patients are a testament to this philosophy. We are pioneers of day-case liposuction, breast enlargement, tummy tuck and rhinoplasty – all in the very heart of central London.