Centre for Surgery is a leading medical practice in London specialising in aesthetic procedures, dermatology, and cosmetic surgery of the face, breast, body and gynaecology. Our London clinic, situated at 106 Crawford Street in Marylebone, was recently inspected and rated by the Care Quality Commission as good across all five domains of care.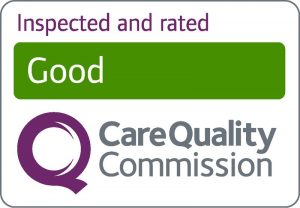 At Centre for Surgery in London we believe in enhancing natural beauty with meticulous attention to detail. Founded in 2015 by a team of London doctors and surgeons, we are committed to achieving natural looking results in a safe medical environment. Our vision was to create a dedicated cosmetic surgery clinic where patients could experience first class care using the latest most innovative technologies –  all in luxury surroundings, after all – it's all about you.
In addition to cosmetic surgical procedures, we are also highly renowned for our expertise in powerful aesthetic and dermatological treatments which often reduce or even eliminate the need for more invasive procedures such as a full surgical facelift, tummy tuck or abdominoplasty surgery. As an example, we are one of the few specialist centres in the UK to specialise in both fractional and fully ablative laser skin resurfacing using state of the art laser technology. The results can be truly astounding and all without the potential risks and downtime of more invasive surgery. Of course we offer the full range of treatment options, both non-surgical and surgical, but our expertise lies in assisting you to select the most appropriate option after a thorough assessment of your needs and preferences. So whether its expert skincare advice, advanced facial injectables, laser skin resurfacing or a surgical option – we've got you covered.
Our premium skincare range includes the leading world-leading cosmeceutical brand, SkinCeuticals, and the leading prescription strength skincare brand, Obagi Medical. Our skincare range perfectly complements all our procedures including laser, facial injectables and facial surgical procedures.
Patient safety lies at the heart of our treatment philosophy. All cosmetic surgery of the face, breast and body is carried out by fully qualified and experienced NHS trained plastic and cosmetic surgeons in London. All our plastic surgeons are on the GMC specialist register for plastic surgery and are full members of BAPRAS, BAAPS and/or UKAAPS. All of our aesthetic and dermatological treatments are carried out by trained cosmetic dermatologists and nurse practitioners specialising in aesthetic medicine.
With our expertise in day case anaesthesia, our cosmetic procedures are all performed as day cases which means that you will be able to go home the same day as your surgery. Our reasoning for this is simple: we believe that patients recover better in the comfort of their own homes and published medical research continually demonstrates superior outcomes with day case treatment. Our many satisfied patients are testament to this philosophy. We are pioneers of day case liposuction, breast enlargement, and rhinoplasty – all in the very heart of central London.