Centre for Surgery is a leading medical practice in London specialising in aesthetic procedures, dermatology, and cosmetic surgery of the face, breast, body and gynaecology. Our London clinic, situated at 106 Crawford Street in Marylebone, was recently inspected and rated by the Care Quality Commission as good across all five domains of care.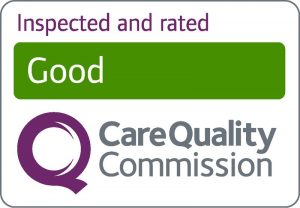 At Centre for Surgery in London we believe in enhancing natural beauty with meticulous attention to detail. Founded in 2015 by a team of London doctors and surgeons, we are committed to achieving natural looking results in a safe medical environment. Our vision was to create a dedicated cosmetic surgery clinic where patients could experience first class care using the latest most innovative technologies –  all in luxury surroundings, after all – it's all about you.
In addition to cosmetic surgical procedures, we are also highly renowned for our expertise in powerful aesthetic and dermatological treatments which often reduce or even eliminate the need for more invasive procedures such as a full surgical facelift, tummy tuck or abdominoplasty surgery. As an example, we are one of the few specialist centres in the UK to specialise in both fractional and fully ablative laser skin resurfacing using state of the art laser technology. The results can be truly astounding and all without the potential risks and downtime of more invasive surgery. Of course we offer the full range of treatment options, both non-surgical and surgical, but our expertise lies in assisting you to select the most appropriate option after a thorough assessment of your needs and preferences. So whether its expert skincare advice, advanced facial injectables, laser skin resurfacing or a surgical option – we've got you covered.
Our premium skincare range includes the leading world-leading cosmeceutical brand, SkinCeuticals, and the leading prescription strength skincare brand, Obagi Medical. Our skincare range perfectly complements all our procedures including laser, facial injectables and facial surgical procedures.
I had a BBL with Dr Omar Tillo, and the results have far surpassed my expectations! I'm so pleased with it and my recovery went well with no problems. His body contouring skills are genius! The whole process was very easy and the aftercare was great. Everyone was friendly, welcoming and made me feel at ease at the centre. My patient coordinator Carolyn was brilliant too!
Rosanna Purkiss
27/04/2021
I can't say how amazing the whole experience was with Centre for Surgery. Such a calming place and they really looked after me. The consultation was very thorough and went through everything for my nipple inversion correction. I felt comfortable with every step. The day of the surgery was of course nerve racking but was quickly put at ease. Had great music on in the theatre which relaxed me and it was so quick with no pain during or after. I was called everyday for a week after the surgery to go through any concerns and red flags which was great. The people are so lovely and I can't recommend this procedure enough and this place! Best money I've spent on myself and very glad I did it with Centre or Surgery. Thank you!!
I had an excellent experience with the Centre for Surgery. I had my questions answered by the friendly patient coordinator and was able to book a consultation with the surgeon in a timely manner. The procedure was explained and my expectations were discussed. I had a brilliant result and smooth recovery following my surgery!
Amazing, exceptional, professional and quality service! From the initial request for more information until the day of procedure and after the procedure. The constant calls and emails from the team made me feel as if I was relevant and showed me that my business was important to them. Dr. Mitakos, Carolyn, Samira and Natalie (recovery nurse) OUTSTANDING, OUTSTANDING, OUTSTANDING!!! Dr. Mitakos was thorough and made sure to be honest about the procedure and my results. It's been a week post-op and I'm in love! Even with swelling in some areas!! I couldn't have asked for a better Dr. He was very professional, kind and genuine. Carolyn, Samira and Natalie are angel sent! They were so kind, caring and ensured that I was well taken care of days leading up to the surgery, on the day of surgery and during recovery. I would recommend Centre for Surgery to anyone who wants to get surgery to feel better about themselves.
Well where do I begin. So I am 6week post surgery and I couldn't be happier with my results. I done endless research on the procedure I wanted doing and where is best in England and Centre for surgery was the strongest contender and I felt super confident in the reviews and before and after photos they have online. So my journey started when I emailed centre for surgery for more information about liposuction and fat transfer with Dr Antonios Mitsakos. I then was contacted by Yasmin, she called me for a chat about what I'm after and to discuss options etc. She was incredible with getting my consultation and day of surgery booked as soon as she could and was on the end of the phone with any questions you had any time of day. As a first point of call Yasmin set a very high standard for the company and I was confident in my choice. I went for my consultation with Dr Antonios Mitsakos to discuss the procedure in much more depth, he went though all the risks, told me all the information I needed, we looked at my body to see if it's something he would be happy to do for me and went through all the aftercare I would need to do as well. We went through my medicals and talked about previous surgery I already had. He was so professional so informative that I literally wanted the surgery there and then. I left super happy and excited for my surgery date that was booked in. Before my surgery date I got phone call to go through all the paperwork and guidelines I had to follow and all the prep I needed to do before hand, I was told what garments were best to purchase and all the necessary bits I needed to by prior to the day. That support team were amazing and also answered any questions I had. So the day of my Surgery came and I was so calm but excited because I felt my care already had been great so I knew I was in safe hands. I had my nurse meet me to go through all medicals again, she helped me get prepared and dressed for the op and get everything ready. I then met my anaesthetist to also went through my medicals and asked all the relevant questions, gave me my pre meds and told me what he will be doing. I was super confident and he was very reassuring. Then Dr Antonios Mitsakos had my final chat before surgery checking everything through with me, confirming what he was going to do and where he was removing the unwanted fat and where he was going to transfer it too. He made me feel super comfortable and confident that I was in the right hands. I went into that theatre room a woman so unhappy with her body and when I woke up I was a new woman physically and mentally. Every single day for 2 weeks after my op I had a phone call to check in that I was doing ok and if I have any issues or concerns. The support team were absolutely amazing. I've just had my 6 week post op appointment with Dr Antonios, he again showed me my before photos and took new after photos and honestly the results are unreal. He has given me the body confidence I have never ever had and I can't thank him enough for his amazing skills and the transformation he has achieved. Thankyou so much to all of you that looked after me though out this whole procedure and a special Thankyou to Dr Antonios for changing my confidence, my body and my life. I'll be back again for more.
The service has been so far excellent and is highly recommended to anyone.
Adebimpe Adewoyin
04/02/2021
I had 360 Liposuction and BBL with centre for surgery 11/01/2021. I found centre for surgery by searching online. My consultation was booked with Dr. Tillo, the procedure was explained to me thoroughly including the risks, the clinic is beautiful and very clean. I received the best care I could think of on the day of my surgery, the staff were very friendly and caring, the surgery went well and the result was amazing! My recovery was very quick too with no complications. I am very happy with the follow up and after care. I would highly recommend centre for surgery.
Patient safety lies at the heart of our treatment philosophy. All cosmetic surgery of the face, breast and body is carried out by fully qualified and experienced NHS trained plastic and cosmetic surgeons in London. All our plastic surgeons are on the GMC specialist register for plastic surgery and are full members of BAPRAS, BAAPS and/or UKAAPS. All of our aesthetic and dermatological treatments are carried out by trained cosmetic dermatologists and nurse practitioners specialising in aesthetic medicine.
With our expertise in day case anaesthesia, our cosmetic procedures are all performed as day cases which means that you will be able to go home the same day as your surgery. Our reasoning for this is simple: we believe that patients recover better in the comfort of their own homes and published medical research continually demonstrates superior outcomes with day case treatment. Our many satisfied patients are testament to this philosophy. We are pioneers of day case liposuction, breast enlargement, and rhinoplasty – all in the very heart of central London.