Body Masculinisation Surgery London & UK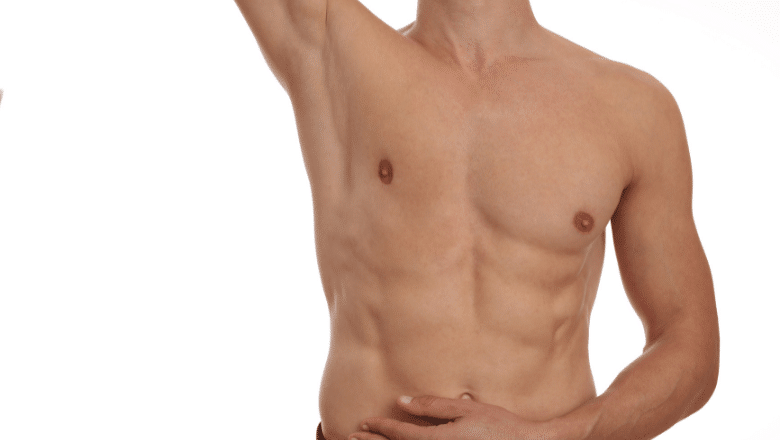 Empower your journey towards gender affirmation with BMS surgery, providing personalised, expert care for a more authentically masculine physique
At Centre for Surgery, we understand that every individual's journey towards their authentic self is unique, deeply personal and requires unwavering support. We are steadfastly committed to providing comprehensive and affirming healthcare services, designed to accommodate this crucial transformation in your life.
Body masculinisation surgery is a monumental stride on the path to affirming your identity. It is a transformative procedure that encompasses several surgeries, and each customised to meet your distinct aesthetic goals and personal requirements. Our approach is based on combining cutting-edge medical technology with empathetic care to ensure you achieve the desired outcomes while maintaining your comfort and safety.
There are several surgical procedures available under the umbrella of body masculinisation surgery, including chest masculinisation, body contouring, and reconstructive procedures. Our experienced surgeons will guide you, providing expert advice based on your individual needs and aesthetic desires. We offer an array of advanced procedures such as liposuction, abdominoplasty and fat grafting to create a more masculine appearance, while taking into consideration the overall harmony and proportionality of your physique.
We at Centre for Surgery hold patient-centred care as our primary responsibility. We ensure that your journey with us is enveloped in an environment of understanding, respect, and comprehensive support. From the moment you walk through our doors, we strive to make your journey as seamless and comfortable as possible, fostering a partnership that prioritises your needs and respects your decisions.
Before embarking on your surgical journey, our team will provide a thorough consultation, giving you the opportunity to discuss your goals, fears, and expectations. It's our job to make sure you're well-informed about every aspect of the procedure, the recovery process, potential risks, and realistic outcomes.
At Centre for Surgery, we don't just perform procedures; we walk with you through every step of this significant journey. We understand that the journey to self-acceptance is filled with joy, anxiety, hope, and vulnerability. It is our honour to be by your side, providing a safe space and personalised medical care, to help you become the best version of yourself.
Empower your journey towards a more authentic self with our gender affirming body masculinisation surgery. Each step taken is a step closer to the reflection in the mirror that feels truly like you. Start your journey with us today and be greeted with the utmost respect, sensitivity, and professionalism at Centre for Surgery. Your story is yours to tell, and we are here to help you live it.
What is Body Masculinising Contouring?
Body masculinisation contouring is an art as much as it is a science. The objective is to sculpt the body into a form that aligns with an individual's identity, and our expert surgeons at the Centre for Surgery are highly skilled in the intricate techniques needed to achieve this transformation.
The primary components of body masculinisation surgery include procedures that adjust the distribution of fat and tissue within the body to establish a more traditionally masculine silhouette. Here is an in-depth look into these procedures:
• Liposuction: An instrumental procedure in body masculinisation surgery, liposuction involves the careful removal of stubborn fat deposits from specific areas. In a quest to craft a more masculine physique, liposuction targets regions like the hips, thighs, and buttocks where fat often accumulates in a typically feminine pattern. By reducing these areas, we create a straighter and broader appearance, characteristic of a masculine form.
• Tummy Tuck (Abdominoplasty): This procedure assists in creating a flatter, firmer abdomen, a central feature in body masculinisation. The tummy tuck involves removal of excess fat and skin from the mid and lower abdomen, followed by tightening of the abdominal wall muscles and fascia. The result is a more toned, angular midsection that exudes masculinity.
• Brachioplasty (Arm Lift): In body masculinisation, the upper body's contour plays a crucial role. Brachioplasty helps to redefine the upper arms and adjacent chest wall areas by removing excess skin and fat. This surgery results in more defined and muscular-looking arms, contributing to an overall masculine upper body profile.
• Thigh Lift: The aim here is to create legs that appear more muscular and less curvy. A thigh lift achieves this by removing excess skin and fat, leading to more sculpted and toned legs.
Each person's journey towards their authentic self is unique, and so are their bodies. Recognising this, we tailor body masculinisation surgeries according to the needs and goals of each individual. You may find that liposuction alone brings you the results you desire, or you may opt for a combination of procedures for a more comprehensive transformation. At the Centre for Surgery, our commitment is to ensure you feel at home in your own body, and we work relentlessly to turn this aspiration into a reality.
Benefits of Body Masculinisation Surgery
Body masculinisation surgery offers a wealth of benefits, both physical and psychological, that can profoundly enhance an individual's quality of life and sense of self. Here are some of the key advantages:
1. Enhanced Physical Appearance: The most immediate and obvious benefit is the transformation of your physical appearance to align with your gender identity. Body masculinisation surgery can make your body look more traditionally masculine, changing areas like the chest, abdomen, arms, and legs to match your authentic self.
2. Increased Confidence and Self-Esteem: Seeing your body align more closely with your identity can significantly improve your self-esteem and confidence. For many, this newfound confidence translates into increased comfort in social situations and can lead to a positive impact on relationships and professional endeavours.
3. Improved Mental Health: Body dysphoria can lead to significant emotional distress and mental health problems, including anxiety and depression. By helping to alleviate body dysphoria, body masculinisation surgery can greatly improve mental health and emotional wellbeing.
4. Personal Satisfaction: The sense of satisfaction from finally feeling comfortable in your own body is immeasurable. Having a body that better reflects your identity can make everyday experiences more enjoyable and life-affirming.
5. Increased Comfort in Clothing: Clothes often fit better after body masculinisation surgery. Men's clothes are typically designed with a different body shape in mind, and post-surgery, individuals may find that they feel more comfortable and confident in their clothing.
6. Reduction in Need for Binding: Those who undergo chest masculinisation surgery often experience relief from the discomfort associated with binding, which can cause issues such as back pain, breathing difficulties, and skin problems.
The benefits of body masculinisation surgery extend far beyond the physical transformation. The journey towards embodying your true self can open doors to newfound confidence, improved mental health, and personal satisfaction. However, it's important to remember that each journey is deeply personal and unique, and results will vary from person to person. Always ensure to discuss your expectations and potential outcomes with your surgeon to ensure you're making the best decision for you.
Am I suitable for Body Masculinisation Surgery?
Body masculinisation surgery is a significant decision that requires thorough consideration and preparation. If you're contemplating this transformative procedure, it's essential to understand whether you're a suitable candidate. Below we detail some criteria that often characterise the ideal candidate:
1. Good Overall Health: Given that body masculinisation surgery involves invasive procedures, optimal health is paramount for effective healing post-surgery. You should be free from any serious medical conditions that could potentially complicate the surgery or hinder your recovery. Conditions like diabetes, heart disease, or any chronic illness would need to be well-managed and discussed in depth with your surgeon prior to the procedure.
2. Healthy Lifestyle: Maintaining healthy habits such as balanced nutrition, regular exercise, and ample rest contributes significantly to your body's healing capacity. Unhealthy habits, like smoking or excessive drinking, can impede the healing process and increase the risk of complications. It's highly recommended to cease these activities well in advance of your surgery.
3. Stable Weight: A stable, healthy weight is vital for the best outcomes. Significant weight fluctuations can affect the results of the surgery and potentially compromise the healing process. Therefore, patients should aim to maintain a stable weight before and after the procedure.
4. Age and Consent: Candidates should be at least 18 years of age and able to give informed consent. It's crucial that the individual is mentally mature enough to fully understand the implications of such a permanent body change.
5. Psychological Readiness: A strong sense of gender identity and a deep understanding of the journey ahead is paramount. The ideal candidate should have certainty about their decision, understanding that body masculinisation surgery represents a significant, permanent change. It's often recommended to have psychological support or counselling during this journey to help navigate any emotional challenges that might arise.
6. Realistic Expectations: While body masculinisation surgery can significantly alter physical appearance, having realistic expectations is crucial. The results vary from person to person, depending on individual anatomy, health, and the extent of the procedures performed.
If you meet these criteria and are committed to transitioning, body masculinisation surgery may be an appropriate step for you. However, it's vital to discuss all aspects of the surgery, including potential risks and outcomes, with a qualified surgeon. At Centre for Surgery, we ensure that you're fully equipped with the knowledge and support to embark on this transformative journey towards embracing your authentic self.
Preparing for Body Masculinisation Surgery
Embarking on the journey of body masculinisation surgery requires careful preparation, physically, emotionally, and logistically. Your well-being is paramount in ensuring a smooth surgical process and recovery. Here's a guide on how to prepare:
Physical Preparation:
Healthy habits lay the groundwork for a swift recovery. Regular exercise and a balanced diet help bolster your body's resilience and healing capacity. If you smoke, it's crucial to quit at least a month prior to the procedure as it can impede wound healing and increase the risk of complications. Limiting your intake of caffeine and alcohol is also beneficial.
Certain medications and supplements might increase the risk of bleeding or interact with anaesthesia. It's important to discuss your current medication regimen with your surgeon. They will advise on what should be discontinued or adjusted in the weeks leading up to the surgery.
Mental Health Preparation:
Undergoing a life-altering procedure like body masculinisation surgery can stir up a range of emotions. It's normal to feel a mix of excitement, anxiety, and uncertainty. Therapeutic support can help navigate these feelings, offering strategies to manage stress and bolster resilience.
Lean on your support network of friends and family during this time, sharing your experiences and feelings as you feel comfortable. Ensure to voice any questions or concerns during your consultations with your surgeon – it's their job to ensure you feel informed and prepared.
Employment:
Depending on the nature of your work and the extent of your procedure, you might need to arrange some time off. For most desk-based roles, patients can typically return to work about a week post-surgery. However, jobs that require heavy lifting or strenuous physical activity may require a longer recovery period.
Preparing Your Recovery Space:
Organising your living space can make your post-operative period more comfortable. Fill any prescriptions your doctor has recommended before BMS surgery, so they're ready when you return home. Ensure your living space is clean, and arrange items so that essentials are easily accessible. Having toiletries, medication, comfortable clothing, and entertainment within easy reach minimises strain and promotes a more relaxing recovery environment.
As you prepare for your body masculinisation surgery, remember that this journey is a testament to your courage and commitment to your true self. At the Centre for Surgery, our team is here to support you at every step, ensuring you're comfortable, informed, and empowered throughout your transformation.
Body Masculinising Procedures
Body masculinisation surgery comprises several procedures that can be performed either separately or together, depending on the unique needs and goals of each patient. The key procedures in body masculinisation surgery include:
1. Chest Masculinisation (Top Surgery):
Also known as FTM (female-to-male) top surgery, this procedure involves the removal of breast tissue to create a more masculine chest contour. There are various techniques available, the most common ones being double incision mastectomy with nipple grafts, and the periareolar or "keyhole" method.
2. Liposuction and Body Contouring:
Liposuction can be used to remove fat deposits from areas such as the hips, thighs, and buttocks to create a more masculine body contour. In combination with other techniques, this can help to achieve a straighter and narrower silhouette that is characteristic of a male physique.
3. Abdominoplasty (Tummy Tuck):
A tummy tuck can be used to create a flatter and more muscular-looking abdomen. This procedure involves removing excess skin and fat from the abdominal area and tightening the underlying muscles.
4. Brachioplasty (Arm Lift):
An arm lift can help to create more muscular-looking arms by removing excess skin and fat and reshaping the underlying supportive tissue.
5. Thigh Lift:
A thigh lift can help to create more muscular-looking legs by removing excess skin and fat, and reshaping the underlying supportive tissue.
6. Body Implants:
Various body implants, such as calf implants, buttock implants or pectoral implants, can be used to enhance the muscular appearance of different body areas.
The choice of procedures will depend on your goals for body masculinisation and the recommendations of your surgeon. It's important to discuss your expectations and desired outcomes thoroughly with your surgeon before deciding on the best surgical plan for you.
Recovery after Body Masculinising Surgery
Recovering from body masculinisation surgery can be a process that requires both patience and diligent aftercare. Your comfort and the successful healing of your surgical sites are paramount, and adhering to your surgeon's guidelines can ensure a smoother recovery. Here are some more specifics on recovery from key body masculinisation procedures:
Liposuction:
With liposuction, the recovery period varies depending on the extent of the procedure. The small incisions made during liposuction are usually closed with dissolvable sutures. You might experience some discomfort, swelling, and bruising, which gradually subsides over a few weeks.
To support healing, a compression garment is often worn for a few weeks to help reduce swelling and support the new body contours. Pain medication may also be prescribed to help manage any discomfort.
While many patients can return to desk jobs within a few days, strenuous physical activity should be avoided for about two weeks. It's important to note that the final results of liposuction will become apparent once all swelling has subsided, which may take a few months.
Tummy Tuck (Abdominoplasty):
Recovery from a tummy tuck typically takes longer than from liposuction. Immediately following surgery, your abdomen will be swollen and you will likely feel some discomfort, which can be controlled with pain medication.
The surgeon usually places temporary drains to remove any excess fluid or blood. These are typically removed after a few days. A compression garment will be needed to support the abdomen and help reduce swelling.
Strenuous activity and heavy lifting should be avoided for six weeks following a tummy tuck. Most patients can return to work within two weeks, but this largely depends on the nature of your job and your personal recovery speed.
Remember, everyone heals at their own pace and it's important to listen to your body and not rush the recovery process. Regular follow-ups with your surgeon will ensure your recovery is on track and any concerns are promptly addressed. At Centre for Surgery, our dedicated team is committed to providing comprehensive post-operative care and support throughout your recovery journey.
Risks and Potential Complications of Body Masculinising Contouring
As with any surgical procedure, body masculinising contouring carries potential risks and complications. While these procedures are generally safe and complications are rare when performed by experienced surgeons, it's important for patients to be fully informed. Some potential risks and complications include:
1. Infection: Any surgical procedure comes with a risk of infection. While rare, infections can be serious and require treatment with antibiotics or additional surgeries in severe cases.
2. Bleeding and Haematoma: Bleeding can occur during or after surgery. Haematoma, a collection of blood outside of the blood vessels, may also occur and might require additional surgery to resolve.
RELATED: Breast Haematoma After Surgery – Causes, Symptoms and Treatment
3. Seroma: A seroma is a collection of serous fluid in a pocket under the skin. It often requires drainage.
4. Numbness or Other Changes in Skin Sensation: Altered sensation at and around the surgical sites can occur, which is usually temporary but can be permanent in some cases.
5. Scarring: All surgical procedures result in some degree of scarring. Skilled surgeons use techniques to minimise visible scarring, and scars typically fade over time.
6. Unsatisfactory Results: There is always a risk that the outcome of the surgery may not meet your expectations. Factors such as individual healing patterns and lifestyle choices can impact the final result.
7. Complications Related to Anaesthesia: Reactions to anaesthesia vary widely from person to person and can include nausea, vomiting, or more severe allergic reactions.
8. Deep Vein Thrombosis and Pulmonary Embolism: Though rare, these serious conditions can occur following any surgical procedure. They involve the formation of blood clots in the deep veins of the body, often in the leg, which can travel to the lungs.
9. Slow Healing: Some people may experience slow wound healing and prolonged recovery.
Before surgery, you will have a detailed consultation with your surgeon, who will review the potential risks and complications with you. This is your opportunity to ask any questions and express any concerns. At Centre for Surgery, patient safety is our primary concern, and we strive to provide comprehensive information and attentive post-operative care to minimise risks and promote a smooth recovery.
Why choose Centre for Surgery for Body Masculinisation Surgery?
Centre for Surgery is not just a clinic; it is a haven for those in need of medical attention, understanding, and empathy, regardless of gender identity or sexual orientation. We take immense pride in our reputation for inclusivity and our commitment to providing high-quality care to all our patients.
Here are a few reasons why Centre for Surgery could be the ideal choice for your body masculinisation surgery:
1. Expertise and Experience: Our team comprises highly skilled surgeons who have years of experience in performing body masculinisation surgeries. They stay up-to-date with the latest techniques and technologies to ensure the highest standards of care.
2. Personalised Approach: We understand that each individual's journey is unique. Therefore, we work with you to create a personalised treatment plan that aligns with your specific goals and expectations.
3. Comprehensive Care: Our care for you doesn't end after the surgery. We provide thorough post-operative care and follow-up appointments to ensure you are healing well and are satisfied with the results.
4. Safe Environment: We strive to create a safe, comfortable, and welcoming environment where you can feel at ease to discuss your needs and expectations. We are committed to maintaining a respectful and discrimination-free clinic.
5. Excellent Patient Satisfaction: Our patients' testimonials reflect our commitment to high-quality care and patient satisfaction. Many of our patients have reported increased confidence and improved quality of life following their surgeries.
6. Confidentiality: We respect your privacy and uphold strict confidentiality standards. Your personal information and treatment details are secure with us.
Choosing Centre for Surgery for your body masculinisation surgery means choosing a supportive and understanding team that respects your journey and works to help you achieve your goals. We are here for you at every step, providing you with the medical expertise and emotional support you need throughout your transition. Your gender affirmation journey is important to us, and we are dedicated to helping you live your most authentic life.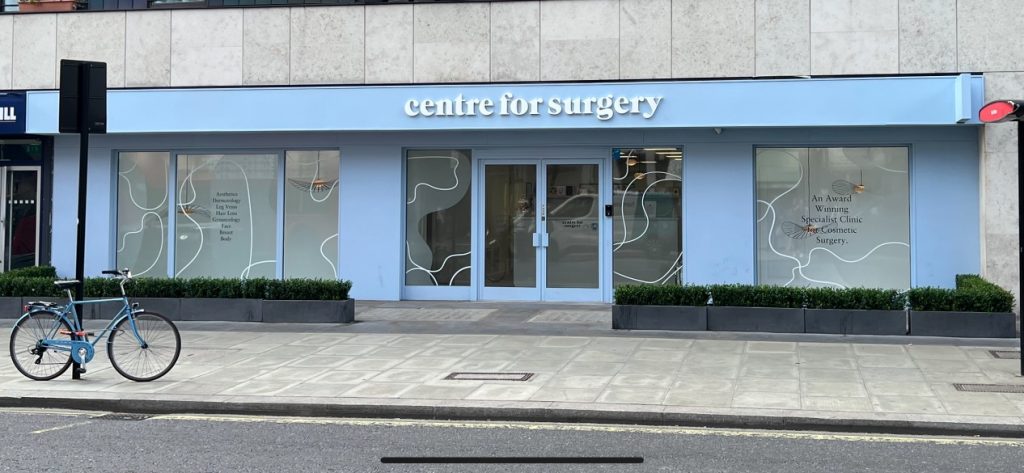 [trustindex no-registration=google]
FAQs
What is BMS Surgery?

"BMS surgery" often refers to Body Masculinisation Surgery, a term that encompasses a range of surgical procedures designed to help transgender men and non-binary individuals attain a more traditionally masculine physique. The exact procedures involved can vary widely depending on the individual's goals and body, but commonly include procedures like chest masculinisation (or "top surgery"), liposuction, body contouring, abdominoplasty (tummy tuck), brachioplasty (arm lift), and thigh lift.

These procedures aim to reduce feminine curves, remove excess fat and skin in certain areas, and create a more masculine appearance overall. As with any surgery, these procedures carry potential risks and complications and should be discussed thoroughly with a qualified surgeon to ensure they are the right choice for the individual.

Is body masculinising surgery permanent?

Yes, body masculinisation surgery is permanent. These procedures are intended to create lasting changes in the body's physical shape and contour to align with the patient's gender identity.

For instance, once breast tissue is removed during chest masculinisation surgery, it will not regrow. Similarly, the removal of fat cells during liposuction is permanent — those specific cells will not come back. However, it's important to note that remaining fat cells can still grow larger with significant weight gain, which may alter the body contour achieved through surgery.

In the case of body implants, such as pectoral implants, these can technically be removed if desired or necessary, but they are designed to provide a permanent enhancement.

A commitment to maintaining a healthy lifestyle with a balanced diet and regular exercise is crucial for preserving the results of body masculinisation surgery. Moreover, patients should remember that these surgeries do not stop the natural ageing process, which will continue to affect the body's appearance over time.

Before making a decision, it's important to have a thorough discussion with a skilled and experienced surgeon, who can provide comprehensive information about the procedures, their permanence, and how they can help achieve your desired results.

Is body masculinising surgery reversible?

Body masculinisation surgery is intended to provide permanent changes to the body to align it more closely with a person's gender identity. As such, these surgeries are generally not designed to be reversible.

That being said, certain aspects of body masculinisation surgeries could theoretically be reversed or altered with additional surgery, but these would be complex procedures with their own risks and complications. For example, if liposuction was used to remove fat from specific areas of the body, it would not be possible to replace those exact fat cells. However, fat grafting could potentially be used to add volume back to certain areas.

Similarly, if chest masculinisation surgery was performed and breast tissue was removed, it would not regrow naturally. While breast implants or fat grafting could be used to recreate female breasts, this would require additional surgery and would not restore the original breast tissue.

It's important to remember that all surgeries come with potential risks and complications. Anyone considering body masculinisation surgery should be certain about their decision and have a thorough understanding of the procedure and its permanence. It's also essential to discuss all your options and any potential regrets with a qualified surgeon at Centre for Surgery before proceeding with any type of gender affirming surgery.