Cyst removal in London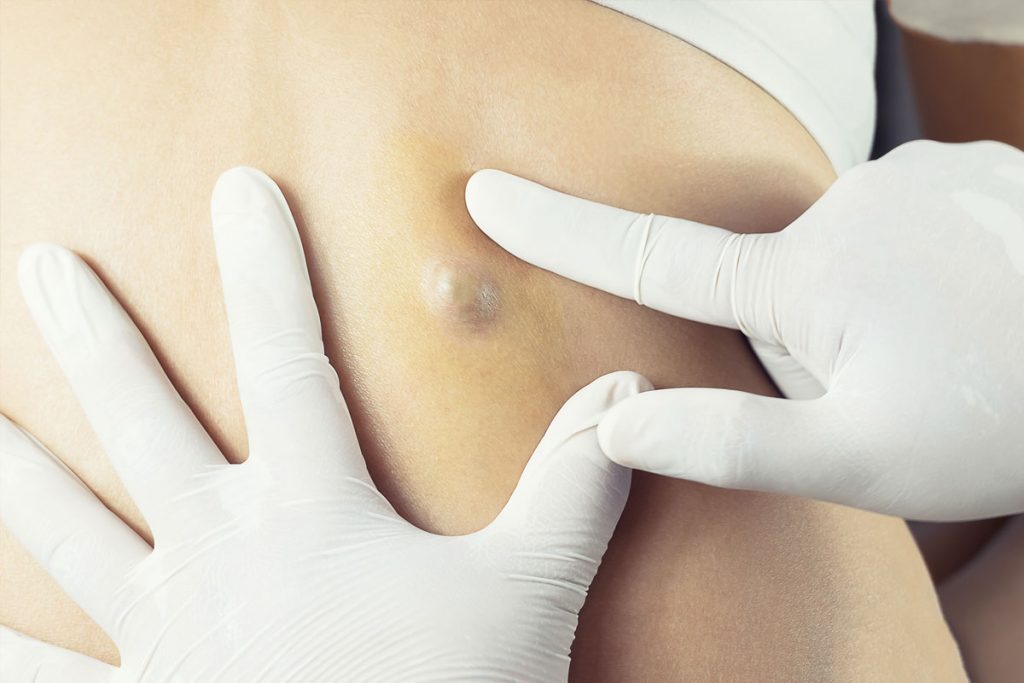 A skin cyst is a fluid-filled bump which lies just underneath the skin and is normally harmless, however, all cysts should be checked by your GP.
Surgical removal is the most commonly used method of removal at Centre for Surgery. Our surgeons also offer removal of skin tags and warts, lipomas and moles.
All our doctors are on the GMC specialist register. Our London dermatology clinic at 106 Crawford Street was recently inspected and rated as good across all 5 domains.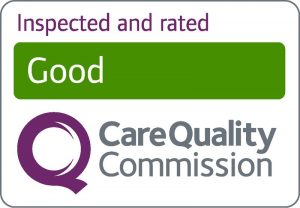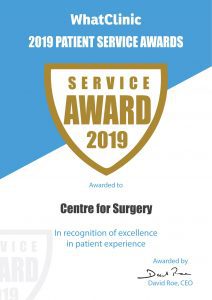 RealSelf Top Doctors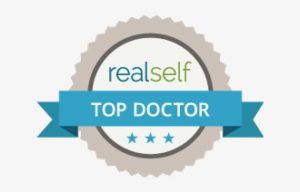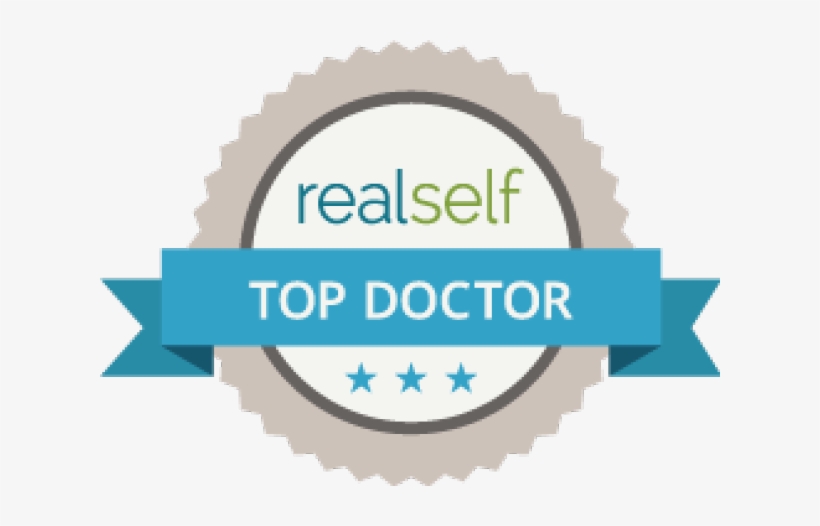 RealSelf top doctor status is awarded to less than 10% of the RealSelf doctor community.  This status is earned by achieving consistently high patient satisfaction (from RealSelf reviews), getting excellent feedback on expert answers to patient questions, and after investing significant time in Q&A and other doctor activity. RealSelf top doctors are rated among the very best surgeons in the United Kingdom and USA.
Our cyst removal experts
Over 15 years experience with all types of skin lesion removal – skin tag removal, wart removal, mole removal, lipoma removal and cyst removal
We regularly receive patients from overseas at our plastic and cosmetic surgery specialist centre
Our surgeons are UK trained NHS consultant plastic surgeons who live and work in London. We don't work with 'fly-in, fly-out' surgeons. This is very important because whilst your surgeon takes all precautions to minimise complications, complications can and do occur and our surgeons are readily available to manage any issues if and when they arise.
We own and manage our own surgical facilities. Properly performed treatment takes time and should not be rushed.
  
Our surgeons are full members of:


What are sebaceous cysts?
Many of us have skin imperfections which can develop over the course of our lives and tend to increase and enlarge as we age.  
Cysts can often appear to be aesthetically unattractive, particularly if they appear on a visible area of the body. Cysts can even become infected and require treatment with antibiotics. Removing cysts can remove any irritation it is causing and improve the appearance of your skin.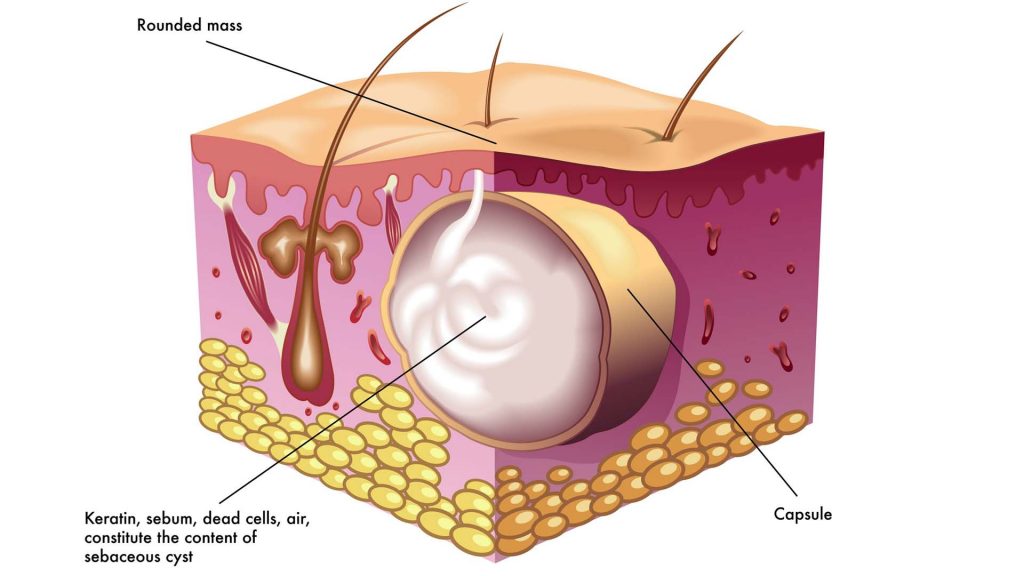 Ideal candidates for cyst removal
You will be considered a good candidate for removal if you have a cyst or multiple cysts which you dislike the appearance of and wish to have removed.
Centre for Surgery only offers cyst removal to those who are 18 years or older.
Cyst removal surgical techniques
Prior to having any cysts removed, you will have a consultation with a surgeon. The surgeon will be able to carefully examine the cyst to determine the best method of removal. This will help to determine whether you need a surgical or non-surgical removal.
Non-surgical removal involves the use of cryotherapy. This works to freeze the cyst off the skin. Cryotherapy applies extreme cold to the skin, hating the blood supply to the cyst. This causes it to scab over and after around 7 to 10 days will fall off. This procedure will take about 5 to 10 minutes to complete. However, this may not be suitable for all cysts, and your surgeon may recommend you undergo surgical cyst removal.
Surgical cyst removal is done by curettage and cautery. This involves using a curette, which is a sharp, spoon-like object. This is used to scrape the cyst off the skin. Heat is then used to close the wound, with no need for stitches. This wound will heal in about two to three weeks. Prior to the removal, you will be given a local anaesthetic in order to avoid feeling any pain and discomfort. 
In some instances, a surgical excision will be considered the best option. This involves using a scalpel, knife, scissors or razors to remove the cyst from the skin. This is considered the routine way for cysts to be removed.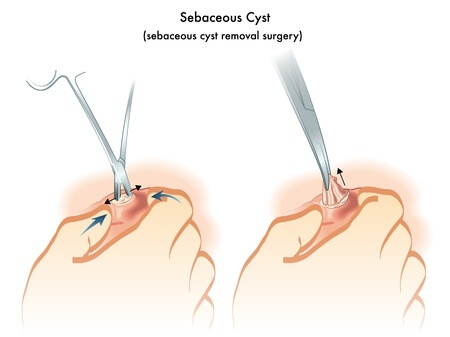 If necessary, your cyst may be sent to the lab for analysis. Results will generally be available after a few days. We can also notify your GP if you would like them to be notified also.
Recovery after cyst removal
If you had cryotherapy, this is considered a non-surgical procedure, and there is no recovery time involved.
As you will be given a local anaesthetic prior to having cryotherapy or curettage, you will have to wait until the effects of the anaesthetic have worn off before being able to leave the clinic to return home. You should notice no other side effects.