Skin Cyst Removal London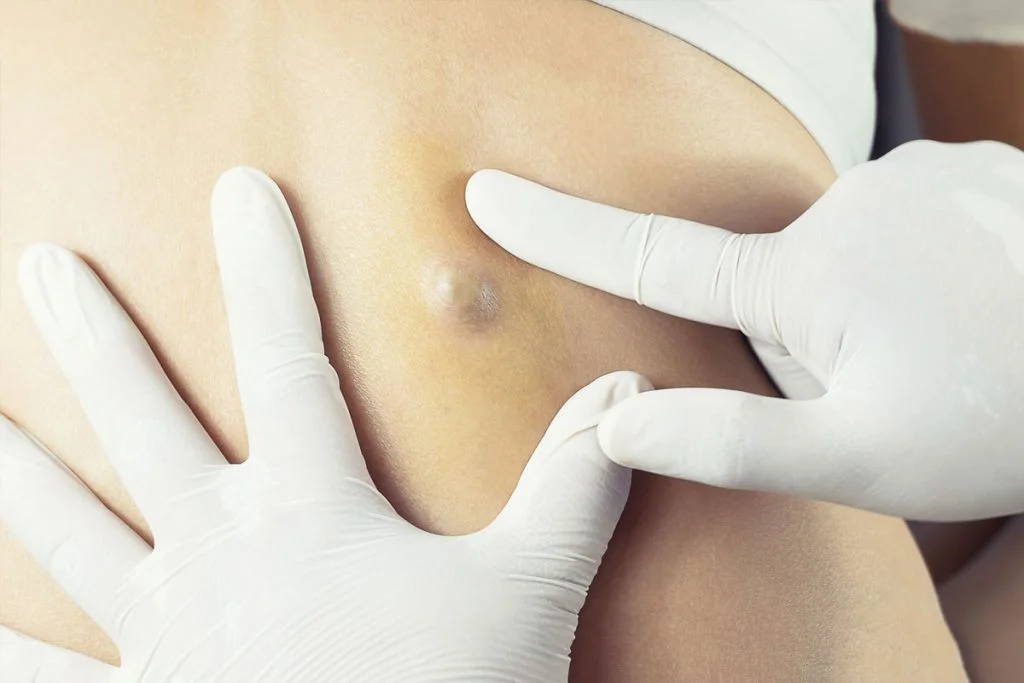 At Centre for Surgery in London, our expert plastic surgeons offer a range of minor surgical procedures, including the removal of cysts. This type of surgery is typically needed for sebaceous or epidermoid cysts, unusual skin growths that appear as 'bumps' under your skin. These cysts tend to develop slowly but may occasionally become infected, inflamed, or painful.
Our skilled surgeons perform an array of skin surgeries at our clinic, conveniently located in Baker Street, Marylebone. If you're troubled by a cyst, entrust its removal to our highly experienced professionals, who have a proven track record in minor plastic surgical procedures.
What is a Cyst?
A cyst is essentially a sac filled with fluid, semi-fluid or gaseous material, which can form anywhere in the body. Picture a small balloon, continually filling with bodily secretions, causing it to grow. This can happen in any organ or even under the skin, as is the case with sebaceous and epidermoid cysts.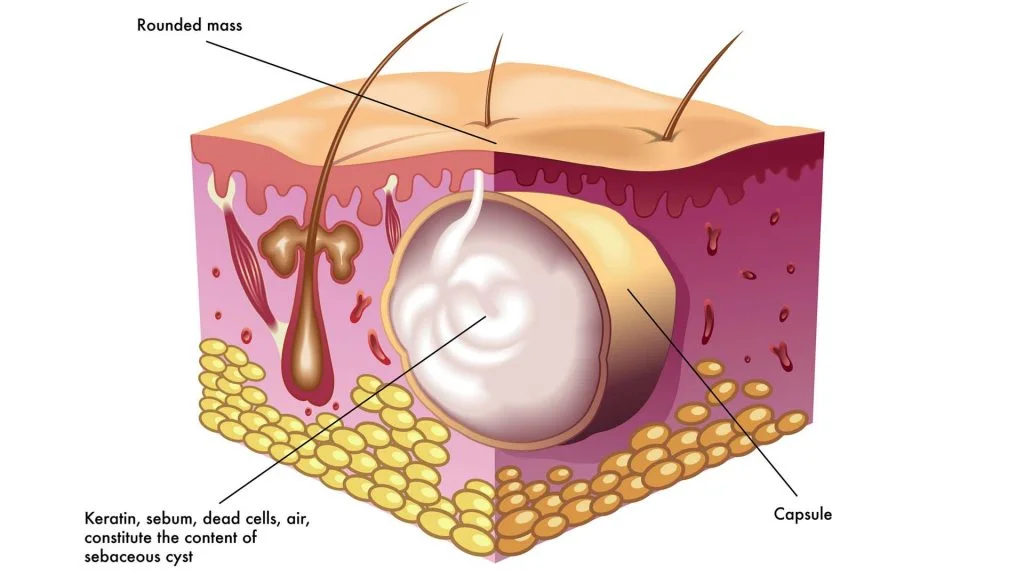 Sebaceous and epidermoid cysts are both types of skin cysts, and although they're quite similar, they're not identical. Regardless of the type, the recommended treatment is usually surgical removal.
Skin cysts can appear anywhere on your body, including on your face. Removing cysts can be quite complex, particularly as the procedure should minimise scarring or deformity of the skin. This calls for the expertise of a highly experienced surgeon.
Many of us have skin imperfections which can develop throughout our lives and tend to increase and enlarge as we age. A cyst is a spherical capsule lined by a membranous wall, which often consists of fluid or other substances, such as pus, especially when infected. Cysts can be found anywhere on the body, most commonly just beneath the skin. There are a myriad variety of cysts, some much more common than others, but fortunately, most cysts are harmless and benign. In all cases where you might notice a potential cyst, it is important to be assessed by a plastic surgeon to ensure it is not something more serious and reach a proper diagnosis leading to the correct treatment. Cysts also differ in the sizes they reach from something as small as a pea to larger cysts which can be more than 5cm across. Cysts generally share a common feature of exhibiting slow growth.
Cysts can often appear to be aesthetically unattractive, particularly if they appear on a visible area of the body. Cysts can even become infected and require treatment with antibiotics. Removing cysts can remove any irritation it is causing and improve the appearance of your skin.
What causes cysts?
Cysts come in many different types and their causes are varied. The type of cyst is related to its precise cause and its location on the body. The most common types of cysts include epidermoid and sebaceous cysts and these types of cysts have a protective keratin layer on the superficial surface which gives rise to their persistent nature.
The internal material of cysts normally migrates to the superficial aspect of the skin before being released. In some cases, the cysts migrate inwards into the deeper skin layers, where they can grow into a contained cyst. The cyst produces a proteinaceous material referred to as keratin into the sac of the cyst and this has a yellowy and thick consistency. If pressure is applied to the cyst the cyst can burst leading to the release of this internal material. Skin cysts are more common in patients around the age of puberty and are especially common in those with a history of active acne or who have previously incurred an injury to the skin surface. In most cases, skin cysts can develop in anyone independent of their age, gender, ethnic origin or presence of skin disease. Cysts of any type are not known to be infectious and cannot be passed between people.
There are a number of recognised causes of cysts including:
Hereditary factors

Diseases characterised by chronic inflammation

Active infection

Obstruction to the normal flow of sebum or duct blockage

Many cysts can occur as part of a generalised medical condition, including chronic kidney disease (Polycystic kidney disease) and PCOS (polycystic ovarian syndrome)
Types of Cysts
Epidermoid cysts
Epidermoid cysts are the most commonly encountered type of cyst and are generally small and well-demarcated lumps composed of keratin, which is what human hair is made of. Often, trivial injury to the base of the hair follicle may lead to the development of an epidermoid cyst. Some people have a propensity for the outermost layer of skin, known as the epidermis, to develop inwards as opposed to the normal direction of outwards before being shed in the normal way. This disordered process contributes to the development of epidermoid cysts. Some people may suffer from a rare condition known as Gardner's syndrome which has a strong association with the formation of epidermoid cysts.
Sebaceous cysts
Although less common than epidermoid cysts, sebaceous cysts develop when sebum, which is naturally expressed from sebaceous glands, is unable to reach the skin surface due to blockage. Sebaceous cysts can become infected and this could lead to cyst rupture.
Mucous retention cysts
Mucous retention cysts are most commonly found on mucous membranes such as the oral cavity and on the lip. They develop when the small accessory salivary glands become blocked and the channel for salivary secretion becomes blocked. The blocked salivary gland results in thick mucus production. Mucous retention cysts develop from poor oral hygiene, the presence of foreign lip bodies such as piercings or biting of the inside of the cheeks, often from dental malocclusion. Although mucous cysts are known to settle spontaneously, they are known to recur and may then require surgical removal.
Ganglion cyst
These types of cysts commonly develop in the wrist or hand around joints and can also be found in the ankle and foot area. Ganglion cysts most commonly develop along an area of the tendon sheath that has undergone degenerative changes and are more common in women than men. It is still unknown what is the exact cause for these types of cysts.
Acne cysts
Cystic acne is one of the most severe forms of acne and can be difficult to treat effectively. The condition develops when excess sebum and pus form beneath the skin and do not become expressed onto the skin surface, leading to cyst formation. These areas of overactivity develop further beneath the skin and in some cases, the sebaceous glands responsible for the synthesis of sebum become destroyed.
Breast cysts
Breast cysts develop when fluid from the breast ducts becomes blocked in its normal passage to the surface of the breast. They can sometimes result in pain or localised tenderness to touch. The vast majority are benign but it is always recommended to be assessed in a breast clinic to rule out cancerous change. Breast cysts occur most commonly in women in their 4th and 5th decade of life.
Ingrown hair cysts
Ingrown hair cysts are also known as folliculitis and are most commonly an acute inflammation of the hair follicles caused by aberrant growth into the skin rather than outwards. Folliculitis is most commonly caused by certain hair removal techniques, including shaving or waxing. It is most often not necessary to actively treat these skin lesions but in cases where the cyst has become infected with surrounding redness, it is essential to seek medical attention for consideration of antibiotics.
Sebaceous cysts vs Epidermoid cysts
Although epidermoid and sebaceous cysts are similar and often confused, they stem from different biological processes and structures within the skin. Each has its own unique pathway of development, yet they both result in the same visible symptom – a lump beneath the skin.
Epidermoid cysts form as a result of an aberration in the life cycle of skin cells. Normally, skin cells on the surface of the skin, or epidermis, naturally slough off and die as new ones take their place. However, occasionally, these keratin-producing cells, instead of shedding, start to migrate inwards, into deeper layers of the skin. As these misplaced cells continue their function in this unusual location, they produce keratin, the protein found in our hair and nails, beneath the skin surface. This accumulation of keratin forms a mass, or cyst, which becomes visible as a bump under the skin.
Sebaceous cysts, on the other hand, are created when sebaceous glands, tiny structures nestled near hair follicles, experience blockage in their ducts. These glands produce a waxy, oily secretion known as sebum, which is essential for lubricating and protecting our skin and hair. However, when the ducts that allow sebum to reach the skin surface become obstructed due to factors like trauma or debris, the sebum starts to accumulate in a closed pocket. This results in the formation of a sebaceous cyst.
Despite their differing origins, both sebaceous and epidermoid cysts generally manifest in the same way – as a growth beneath the skin. Aesthetic differences are often subtle, to the extent that surgeons may struggle to differentiate between the two types based on appearance alone. Regardless, in both instances, the recommended treatment is surgical removal.
Surgical intervention for these skin cysts is especially critical when they develop in highly visible or sensitive areas like the face, hands, and arms. These are areas where any residual scarring or deformation would be most noticeable. Hence, the expertise of a plastic surgeon is invaluable, as they have the skills and knowledge to minimise any adverse aesthetic outcomes.
What happens to an untreated sebaceous or epidermal cyst?
Skin cysts, whether they're sebaceous or epidermoid, can sometimes exist for a long time without causing any discomfort or significant problems beyond their visible presence. Nevertheless, they can lead to complications if left untreated:
Infection: There's a risk that a cyst can become infected. When this happens, it typically turns red, and you might feel pain or discomfort in the area. You could also develop symptoms such as a fever and swelling. In these cases, doctors usually prescribe antibiotics to treat the infection, followed by surgical removal of the cyst to prevent any further issues.
Pain: Even if a cyst isn't infected, it can still cause pain. This happens when the cyst grows to a size that it starts to press against the surrounding tissues. The discomfort experienced is often a clear sign that the cyst should be surgically removed.
Rupture: In some cases, a cyst can grow so large or be subjected to trauma that it ruptures, causing the contents to spill out through the skin. When a cyst ruptures, it's important to clean the area thoroughly and apply a proper dressing to prevent infection.
Skin Cancer: Although rare, epidermoid cysts can, in certain circumstances, turn into squamous cell carcinoma, a common type of skin cancer. The chance of this happening is quite low, but it's another reason why some medical professionals recommend removing skin cysts if they persist.
Do I need to get my cyst removed?
A cyst doesn't always necessitate removal. However, there are certain situations in which cyst removal surgery is recommended. These include:
Infection: If your cyst shows signs of infection, such as redness, swelling, pain, or if you have a fever, you should seek medical attention. An infected cyst can lead to more serious complications if not treated.
Cosmetic Concerns: Many people opt for cyst removal due to aesthetic reasons, especially if the cyst is visible and located in a place like the face.
Pain: A cyst can sometimes cause pain, particularly if it's pressing against other tissues or nerve endings. If a cyst is causing discomfort, you may wish to have it removed.
Change in Size or Shape: A significant change in the size or shape of a cyst can be a sign of skin cancer, and you should consult a healthcare professional if you notice this happening.
If you're dealing with any of the above situations, surgical removal of the cyst may be the best course of action. The specific technique used to remove the cyst will depend on the type and location of the cyst, as well as your personal medical history. Always consult with a plastic surgeon to discuss your individual case and determine the best treatment plan for you.
How is a skin cyst treated?
Cyst treatment can be both surgical and non-surgical, and each has its own place in managing sebaceous or epidermoid cysts.
Home Remedies for Cysts
For those who prefer not to undergo surgery, there are some natural approaches to managing cysts:
Avoid Popping the Cyst: It can't be stressed enough that trying to pop a cyst at home is not recommended. Doing so can result in infection, inflammation, and even larger cyst formation. This, in turn, can make scarless cyst removal nearly impossible.
Use Warm Compresses: Applying a warm compress to the area can help with both sebaceous and epidermoid cysts. The warmth improves blood flow, reduces inflammation around the cyst, and can potentially decrease the risk of infection.
Try Natural Remedies: Certain natural remedies such as honey, vinegar, castor oil, or aloe vera might help treat skin cysts. These substances are known for their anti-inflammatory properties and can potentially help heal cysts without the need for surgery.
Medical Treatments for Cysts
While there aren't any specific medicines designed to treat sebaceous or epidermoid cysts, your healthcare provider may prescribe antibiotics if the cyst becomes infected. They may also recommend pain relief or anti-inflammatory medications to manage symptoms. However, if the cyst persists or becomes problematic, surgical removal is usually the most effective course of treatment. Always consult with a healthcare professional for the best individual treatment plan.
Cyst Removal Surgery by a Plastic Surgeon
When it comes to the surgical removal of sebaceous or epidermoid cysts, the procedure chosen often depends on the size, shape, and type of the cyst. Here's a look at the main techniques:
Incision and Drainage: This minimally invasive procedure is a common way to treat skin cysts. First, our surgeon will administer a local anaesthetic to numb the skin surrounding the cyst. Next, an X-shaped incision will be made over the cyst using a surgical blade. The surgeon will then squeeze the cyst to remove its contents, before flushing it with sterile saline solution. If the cavity left by the cyst is substantial, your surgeon might insert a drain for a few days to prevent fluid from accumulating.
Cyst Excision: In this method, the surgeon removes the entire cyst, including its contents and the cyst wall – a thick layer of tissue that encapsulates chronic cysts. Cyst excision is considered to be more effective than incision and drainage, as it has a lower rate of cyst recurrence. At Centre for Surgery, our surgeons use a minimal excision technique, always aiming for minimal scarring and deformation of the skin after cyst removal.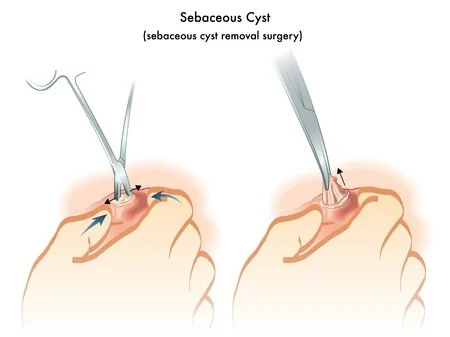 Wide Excision: This type of cyst removal surgery is usually reserved for cysts that appear suspicious. The surgeon will widen the excision margin by a few millimetres in all directions to ensure all potentially problematic cells are removed. This is sometimes also referred to as a biopsy excision since the removed tissue is sent to a lab for further analysis.
After the cyst has been removed, whether or not the skin is closed depends on the size, location, and shape of the cyst. Smaller cysts and those located in highly visible areas (like the face) are typically closed to achieve the best cosmetic outcome, minimising any potential scarring.
What happens at the consultation?
At your first appointment, your surgeon will need to inspect the skin lesion to make an accurate diagnosis. Identifying whether the cyst is an epidermoid or sebaceous type is typically accomplished solely through an examination and visual inspection, eliminating the need for further diagnostic tests. Depending on the nature and size of the cyst, your surgeon might choose to remove it then and there during the clinic visit, or alternatively, schedule you for a future appointment to perform the removal. This decision will be based on what's best for your specific situation and overall wellbeing.
Procedure Day
Cyst excision and cyst incision and drainage are both outpatient procedures, meaning there's no need for you to stay at the hospital overnight after cyst removal. Depending on the type of anaesthesia used – which will be determined by the size and location of the cyst – your surgeon will guide you on whether or not you need to abstain from food or drink the night before your surgery. More often than not, local anaesthesia is sufficient.
Should you be taking any blood-thinning medications, your surgeon will instruct you on when to stop taking these prior to your cyst removal surgery.
It's crucial to communicate any allergies, medical conditions, or concerns you may have before the procedure. If you have any pertinent medical or radiological tests, bring those along as well.
If you'll be given sedatives before surgery, arranging a chaperone is necessary. A family member or a friend will need to drive you home following the cyst removal procedure.
Recovery after Cyst Removal
Recovering from a sebaceous or epidermoid cyst removal is usually quite straightforward and shouldn't cause much concern. Complete recovery typically takes about 3-4 weeks, but you can usually return to your daily activities as early as the day after surgery.
The specifics of your recovery will depend on the location and size of the cyst that was treated. All cysts usually require a full month to completely heal and close. Larger and chronic cysts might need a longer healing period, especially if a drain has been left in for a prolonged period of time.
If the cyst was located on your torso or legs, you should refrain from sports for at least a couple of weeks to avoid causing trauma to the area and allow for proper healing.
You can generally return to work 1-2 days following your cyst removal surgery.
Risks & Complications of Sebaceous Cyst Removal Surgery
Sebaceous cyst removal surgery is generally considered a safe procedure with a low risk of complications. However, as with any surgical procedure, there are certain inherent risks and potential complications involved.
Infection: Infections are the most common complications following a sebaceous cyst removal surgery. Postoperative infection may occur in as many as 20 percent of patients. Symptoms can include redness, swelling, pain, and the presence of pus. Antibiotics are typically prescribed to treat this. To reduce the risk of infection, it's crucial to follow your surgeon's post-operative care instructions, which may include cleaning the wound and applying a topical antibiotic.
Scarring: Scarring is a potential outcome of any surgical procedure, including sebaceous cyst removal. The extent of scarring can vary depending on factors like the size and location of the cyst, the patient's individual healing response, and the surgical technique used. Plastic surgeons are skilled in minimizing the visibility of scars by making incisions along natural skin lines and folds where possible.
Bleeding and Bruising: Some bleeding and bruising around the surgical site are common following cyst removal, although this is usually minor and resolves within a week or two. In rare cases, excessive bleeding may occur and require additional medical intervention.
Pain and Swelling: These are normal responses to surgery and are expected to subside within a few days to a week. Your surgeon may prescribe pain relievers to manage discomfort and recommend applying cold compresses to help reduce swelling.
Formation of New Cysts: There is a small chance that a new cyst may form in the same area, especially if any part of the original cyst wall was left behind during surgery. This risk is reduced with the complete surgical removal of the cyst, including its wall.
Although these potential complications can sound concerning, they are relatively rare and are often treatable if they do occur. The risk of complications can be significantly reduced by choosing an experienced surgeon, following their pre- and post-operative care instructions, and attending all follow-up appointments so any issues can be promptly addressed.
Skin Cyst Removal at Centre for Surgery
Over 15 years experience with all types of skin lesion removal – skin tag removal, wart removal, mole removal, lipoma removal and cyst removal.
We regularly receive patients from overseas at our plastic surgery clinic in London.
Our surgeons are UK-trained NHS consultant plastic surgeons who live and work in London.
We own and manage our own surgical facilities. Properly performed treatment takes time and should not be rushed.
Our surgeons are full members of: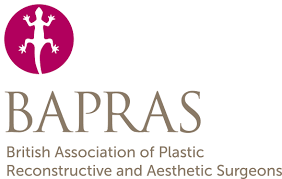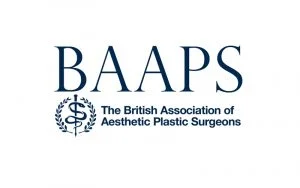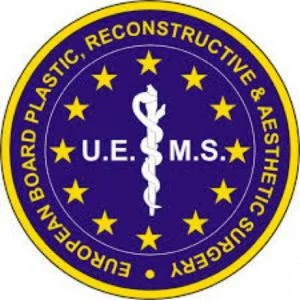 RealSelf Top Doctors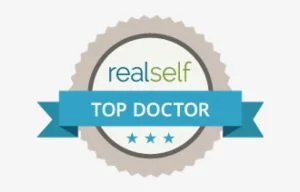 RealSelf's top doctor status is awarded to less than 10% of the RealSelf doctor community. This status is earned by achieving consistently high patient satisfaction (from RealSelf reviews), getting excellent feedback on expert answers to patient questions, and investing significant time in Q&A and other doctor activities. RealSelf's top doctors are rated among the very best surgeons in the United Kingdom.