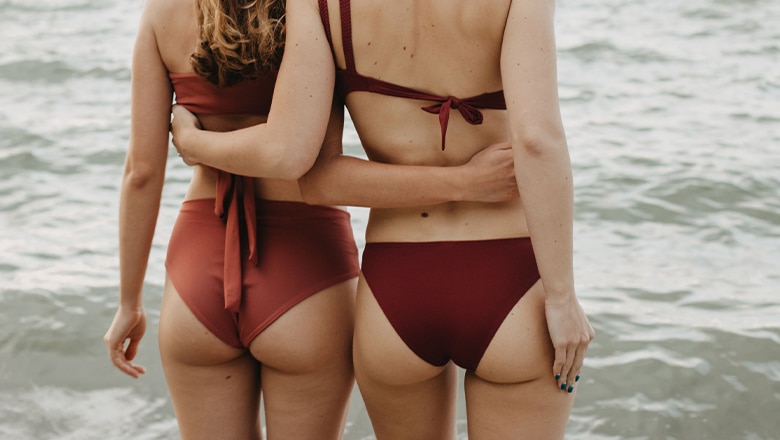 BBL Recovery – How to Recover Quickly from your Brazilian Butt Lift
Recovering after a BBL procedure is a crucial part of the whole surgical journey. In fact, it's vital because the way you heal following the procedure can really shape the final outcome.
Of course, it's important that your surgeon performs the operation with the utmost precision and skill. However, once the surgeon has done their job, it's your turn as the patient to play an active role in your own recovery. Your main task is to focus on healing in the best way you can.
Different types of surgeries come with their own sets of challenges when it comes to recovery. But let's be honest, recovering after a Brazilian butt lift (BBL) can be especially complex and requires careful attention.
To provide the best guidance, we reached out to our highly skilled Perioperative Nurses for advice on how to optimise recovery following a BBL. And here are the valuable insights they had to offer.
RELATED: Brazilian Butt Lift FAQs – Q&A about BBL Surgery
How to prepare for BBL surgery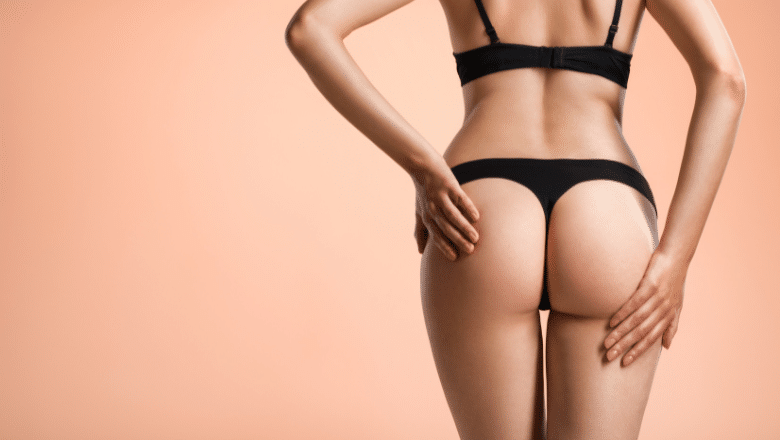 A Brazilian Butt Lift (BBL) is a cosmetic surgery procedure that involves transferring fat from one part of the body to the buttocks to enhance their shape and size. Proper preparation is essential for a successful outcome and a smooth recovery. Here are some steps you can take to prepare for your BBL surgery:
Choose a qualified surgeon: Research and choose a specialist plastic surgeon who has experience performing BBL surgery in London. Schedule a consultation at Centre for Surgery to discuss your goals and expectations and to determine if BBL is right for you.
Stop smoking and limit alcohol consumption: Smoking and excessive alcohol consumption can affect healing and increase the risk of complications after surgery. You will likely be advised to stop smoking and limit alcohol consumption in the weeks leading up to the surgery.
Maintain a healthy diet and exercise regimen: Maintaining a healthy diet and exercise regimen can help you achieve optimal health and prepare your body for surgery. Your surgeon may recommend that you lose weight and tone your muscles before the surgery.
Plan for postoperative care: Arrange for someone to assist you with transportation and postoperative care for the first few days after the surgery. You will likely need someone to help with household tasks and errands.
Prepare for downtime: Plan for adequate downtime after the surgery to allow your body to heal. You will need to take it easy for several weeks, avoid strenuous activity and heavy lifting, and follow all postoperative instructions from your surgeon.
Purchase any necessary supplies: Purchase any necessary supplies, such as a compression garment and over-the-counter pain medication, ahead of time to ensure that you have everything you need for a smooth recovery.
Follow preoperative instructions: Follow all preoperative instructions provided by your surgeon, such as fasting before the surgery and avoiding certain medications.
RELATED: Preparing for a Brazilian Butt Lift – What You Need to Know
By preparing thoroughly for your BBL surgery, you can help ensure a successful outcome and a smooth recovery. It is important to follow all instructions from your BBL surgeon in London and to attend all follow-up appointments to monitor your progress and address any concerns.
When can I sit after a BBL?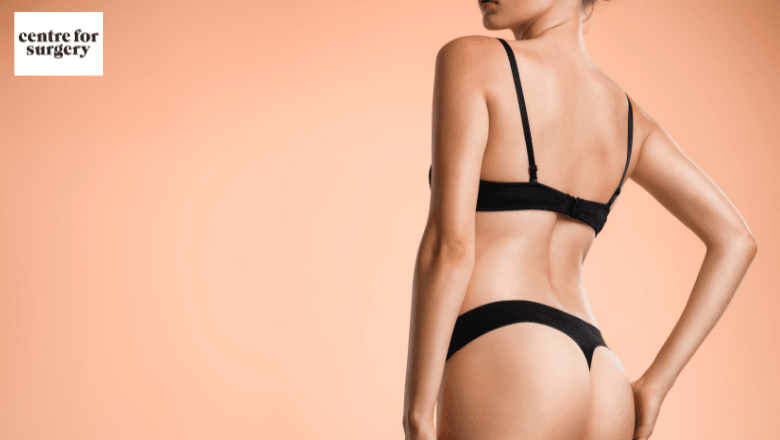 To ensure that your recovery is quick and yields the most favourable results, it's imperative for patients who've had a Brazilian Butt Lift (BBL) to avoid putting any pressure on their bum for a full two weeks. This is an essential aspect of the recovery process that shouldn't be overlooked.
When it comes to sleeping positions, lying on your stomach is strongly recommended. Side sleeping is discouraged as it could compromise the newly operated area. So, make sure you're comfortable lying face down while you rest.
As for eating arrangements, standing up or kneeling are the ideal postures. These positions help in making sure that no unnecessary pressure is applied to the sensitive area, thus aiding in a better healing process.
Now, there will be instances when sitting down is unavoidable, such as when using the washroom or travelling to and from follow-up medical appointments. In such scenarios, you may sit briefly. Some people even opt to purchase a special BBL pillow, designed to relieve pressure from the buttocks, which can be a useful aid during these moments.
After you've crossed the initial two-week milestone, sitting down becomes a bit more flexible. From this point onwards, you're allowed to sit for periods of 20 to 30 minutes at a stretch. However, once that time is up, it's crucial to stand up and move around for at least 2 to 3 minutes before sitting back down again. This routine helps to circulate blood and minimise any potential risks related to prolonged pressure on the operated area.
RELATED: When Can I Sit After BBL Surgery?
Will I need to wear a BBL compression garment?
Yes, it is common for patients to wear a compression garment after a Brazilian Butt Lift (BBL) surgery. A compression garment is a particular type of clothing worn to provide support and compression to the treated area, which can help to reduce swelling and promote healing.
The compression garment is worn over the buttocks and hips, and is typically worn for several weeks after the surgery. Your surgeon will provide specific instructions on how long you should wear the compression garment, but it's usually worn for 4-6 weeks.
The compression garment is designed to provide gentle compression to the treated area, which can help to reduce swelling, improve circulation, and promote healing. Compressing the buttocks and hips, also helps the skin to conform to the new contours of the buttocks, promoting a smooth and natural appearance. It is also important to wear the garment as directed to ensure the best possible results.
Is lymphatic massage beneficial after a BBL?
Lymphatic massage may be beneficial after a Brazilian Butt Lift (BBL) surgery as it can help to reduce swelling and improve the circulation of lymphatic fluids in the treated area. Lymphatic massage is a type of massage that is designed to stimulate the lymphatic system, which is a network of vessels and tissues that helps to remove waste products and excess fluids from the body.
RELATED: Lymphatic Drainage Massage After Liposuction
After a BBL, lymphatic massage can be used to help reduce swelling and improve circulation in the buttocks area. This can be beneficial for promoting healing, reducing the risk of complications and improving the overall results of the surgery.
Lymphatic massage should typically be started a few days after BBL surgery and should be performed by a trained massage therapist. The massage therapist will use gentle, rhythmic strokes to stimulate the lymphatic vessels in the buttocks and hips, which can help to move lymphatic fluids and reduce swelling.
RELATED: Benefits of Lymphatic Massage After Cosmetic Surgery
It is important to follow your surgeon's post-operative instructions, as they may vary depending on the individual case. It is also important to communicate with your massage therapist, as they need to be aware of your surgery and tailor the massage accordingly.
In general, the use of lymphatic massage post-BBL can be beneficial, but it is not mandatory, and it's up to the patient and surgeon to decide if it will be included in the postoperative protocol.
RELATED: Brazilian Butt Lift: The Ultimate Guide
BBL Recovery Timeline – week by week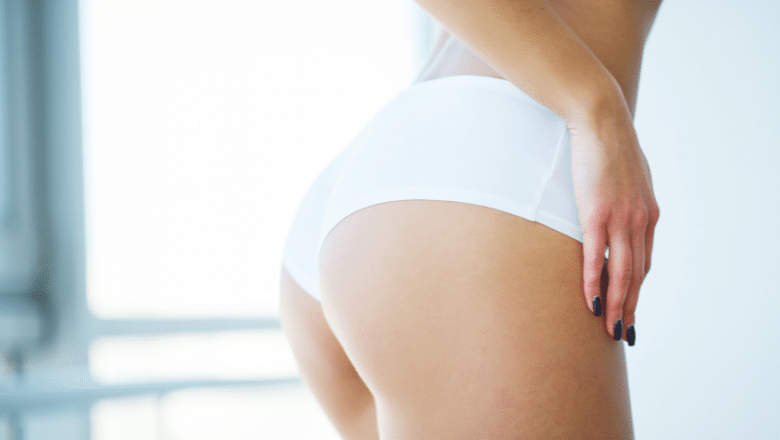 Here is a general timeline of what to expect during the BBL recovery process, week by week:
Week 1 after BBL:
You will likely experience swelling, bruising, and pain in the buttocks area.
You may need to wear a compression garment to reduce swelling and promote healing.
You should avoid sitting directly on your buttocks for at least two weeks to reduce pressure on the surgical site.
You may also be advised to avoid heavy lifting, strenuous activity, and exposure to direct sunlight on the buttocks.
Week 2-3 after BBL:
The swelling and bruising should start to subside, and you may be able to move around more easily.
You can expect to continue experiencing some discomfort, but this can be managed with over-the-counter pain medication or as directed by your surgeon.
You may begin light exercises, such as walking or gentle stretching, as directed by your surgeon.
Week 4-6 after BBL:
You should start to feel more comfortable and have less pain.
You may be able to return to work and light exercise, such as yoga or Pilates, as long as it does not put too much pressure on the buttocks.
You may also be able to resume normal activities, such as driving and showering but you should avoid strenuous activities and heavy lifting.
Week 6 and beyond after BBL:
You should have fully healed and have minimal discomfort if any.
You may be able to return to all normal activities, including exercising and heavy lifting.
You should continue to wear your compression garment and avoid direct sunlight on the buttocks to promote healing.
RELATED: Brazilian Butt Lift (BBL) Week-By-Week Recovery Timeline
It's important to note that every individual's recovery timeline is unique and can be influenced by factors such as age, overall health, and the extent of the procedure. It's essential to follow all postoperative instructions from your surgeon and attend all follow-up appointments to ensure a smooth and successful recovery.
RELATED: How visible will BBL scars be?
Maintaining Realistic Expectations for Your BBL Recovery Will Aid Your Healing Journey
We can't emphasise this enough: having patience during your recovery from a Brazilian Butt Lift (BBL) is absolutely crucial. Recovery is a challenging process, but it's far from insurmountable, especially if you diligently adhere to the guidelines set out by your surgeon. And remember, we're here for you every step of the way, available for contact 24/7. You're definitely not alone in this; you've got the support you need to succeed.
Don't rush to judgment based on what you see immediately after your surgery or during the early weeks of recovery. The final result of your BBL will truly manifest only 6 months to a year post-surgery. So, patience is of the essence here.
At first, you may notice that your buttocks look smaller than you'd anticipated or desired. This is typically due to the swelling around the liposuction sites, often located around the abdominal area. Because of this swelling, the true shape and size of your newly sculpted buttocks may not be immediately apparent.
The first week following surgery is especially tough. The areas from which fat was removed via liposuction will be extremely swollen, and the skin will feel very tight. Your buttocks will feel unusually firm and will likely be bruised. It's essential to have realistic expectations about this initial recovery period. While it may feel disheartening, know that this phase is temporary, and improvement is on the horizon. In addition to offering medical guidance, we're also here to act as your support system and cheerleaders during this challenging time.
So, although the first couple of weeks may be demanding, persevere through them. The end result is certainly worth the temporary discomfort and challenges you may face. Keep your eyes on the prize, knowing that the spectacular outcome will make all the difficult moments fade into insignificance.
RELATED: Is A BBL Worth It?
Why Choose Centre for Surgery for Your Brazilian Butt Lift?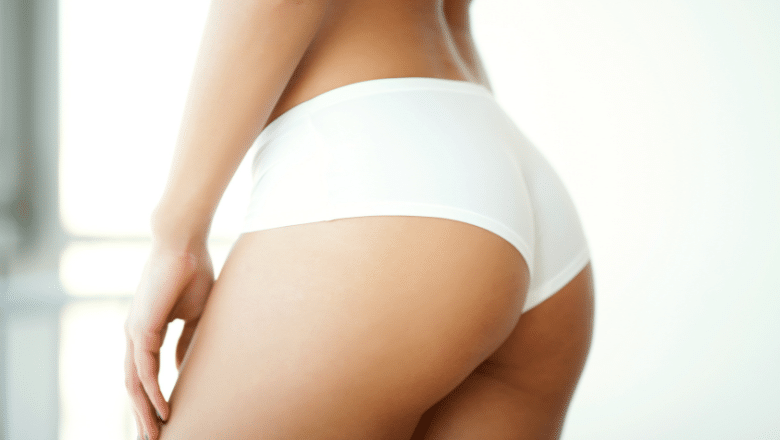 When it comes to undergoing a Brazilian Butt Lift (BBL), selecting the right clinic is essential for both your peace of mind and the quality of your results. Centre for Surgery stands out as a premier choice, offering expert care, state-of-the-art facilities, and a compassionate team that's with you every step of your journey. Here are a few compelling reasons why you should consider us for your BBL procedure.
Expert Surgeons
Our surgeons are highly skilled and experienced in performing BBLs. They not only meet but exceed standard qualifications, ensuring that you're in the safest and most proficient hands possible.
Personalised Care
Every body is different, and so are the needs of each patient. We pride ourselves on offering bespoke consultations and personalised treatment plans tailored to meet your specific needs and desired outcomes.
World-Class Facilities
Our clinic is equipped with cutting-edge technology and designed with your comfort and safety in mind. We adhere to the highest standards of medical practice and hygiene.
Comprehensive Aftercare
We offer a robust aftercare programme to guide you through your recovery process. Our perioperative nurses are available 24/7 to address any concerns you may have, making sure you're well taken care of beyond the operation room.
Real Patient Testimonials
Don't just take our word for it. Listen to what our satisfied patients have to say:
"My experience at Centre for Surgery was fantastic. The care I received was exceptional, and I am thrilled with my results." – Sarah, 32
"From consultation to aftercare, the team was supportive and professional. I couldn't have asked for a better experience." – Mark, 45
For more in-depth information about the BBL procedure, tips on recovery, and much more, you can visit our Plastic Surgery Blog.
Ready to Take the Next Step?
Book your consultation today to discover how Centre for Surgery can help you achieve the body you've always dreamed of.
📞 Phone: 0207 993 4849
📧 Email: contact@centreforsurgery.com
📍 Address: 95-97 Baker Street, London W1U 6RN
Choose Centre for Surgery for an experience that prioritises your well-being, satisfaction, and, most importantly, your results.
RELATED: Your guide to Brazilian Butt Lift (BBL)