Microlipo in London
Are you wanting to undergo liposuction, but don't want to have a procedure under a general anaesthetic?
Fortunately, there is a solution – microlipo in London.
Microlipo is a less invasive method used to remove excess pockets of weight. This method results in little to no bruising, and minimal downtime and no pain. Microlipo is combined with laser lipolysis to address both fat removal and skin tightening.
Always check that your surgeon is on the GMC specialist register for plastic surgery before proceeding with a consultation. All our surgeons are fully accredited plastic surgeons and only perform procedures in CQC regulated facilities. Our clinic at 106 Crawford Street was recently inspected and rated as good across all 5 domains.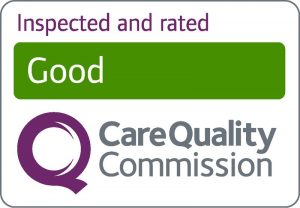 All our surgeons are on the GMC specialist register for plastic surgery. The Royal College of Surgeons of England has an excellent information resource on cosmetic surgery.
What can be achieved with microlipo ?
Microlipo is a less invasive method of liposuction which can remove excess pockets of fat from various areas of the body.
The method received the name Microlipo as a result of the cannulas which are used throughout the liposuction. The extraction cannulas are specially designed and are no more than 3mm in diameter.
This method of liposuction is particularly useful for removing excess fat from areas including:
Knees

Inner thighs

Bingo wings

Abdomen

Flanks
After having the fat removed from these areas, there is the option to transfer it to other areas of the body. These methods are known as fat transfer to the breasts, buttocks or calves. However, doing this will require a ClearSleep anaesthetic to be administered.
Ideal candidates for microlipo
You will be able to have microlipo if you:
Are 18 years or older

Have stubborn areas of fat which you have not been able to lose with healthy eating and exercise

Are physically and mentally healthy

Have reasonable expectations about what the procedure can achieve
You will have to be a non-smoker, or be able to stop smoking at least two weeks prior to surgery and throughout the recovery period.
There is no upper age limit to this procedure.
Surgical techniques used for microlipo
Microlipo is performed as outpatient surgery. This means you will be able to return home the same day as your procedure.
Microlipo involves injecting the target area with a diluted local anaesthetic solution. This makes the area swollen and firm. This also makes the area numb and avoids having to use a general anaesthetic. Once the area is swollen, the surgeon is able to make tiny incisions to insert the cannulas. The fat is then removed from the area.
The incision site will be covered with dressing but will not require stitches.
The recovery process after microlipo
The recovery time is a lot quicker for microlipo than experienced with traditional liposuction.
You may experience minimal bruising and swelling.
You will be given a compression garment which will help to keep the area in shape. If Microlipo was done on multiple areas you may have to wear multiple compression garments.
You may have to take up to two days off work to recover. Some people may find they need to take a longer period of time off work.
You will have to avoid any strenuous physical exercise for at least seven days. However, you are advised to continue walking and undertake light exercises during this period.
What To Expect
Find the right time
Our friendly and knowledgeable patient coordinators will speak with you to learn about your requirements, it's all confidential and your information will be used to assess whether a procedure is right for you. If the procedure is right for you, we'll organise a convenient date and time for you to visit to come and visit our patient relationship manager at our bespoke central London clinic.
3D Crisalix imaging
Our patient relationship manager will take time to listen to your needs and requirements and you you will receive a complementary 3D Crisalix scan to enhance your experience. You will be given a rough idea of guide prices at this stage. You can then be booked in to to see a surgeon of your choice based on their individual field of expertise.


Personalised quote
At the surgical consultation, you will meet directly with the plastic surgeon. The surgeon will thoroughly assess you to determine your suitability and advise of the best options for you. Your surgeon will then explain how the procedure will work including our innovative ClearSleep™ anaesthesia technique for those who chose to be asleep for their procedure. You will receive your personalised quote the next working day from your patient coordinator.