MicroLipo in London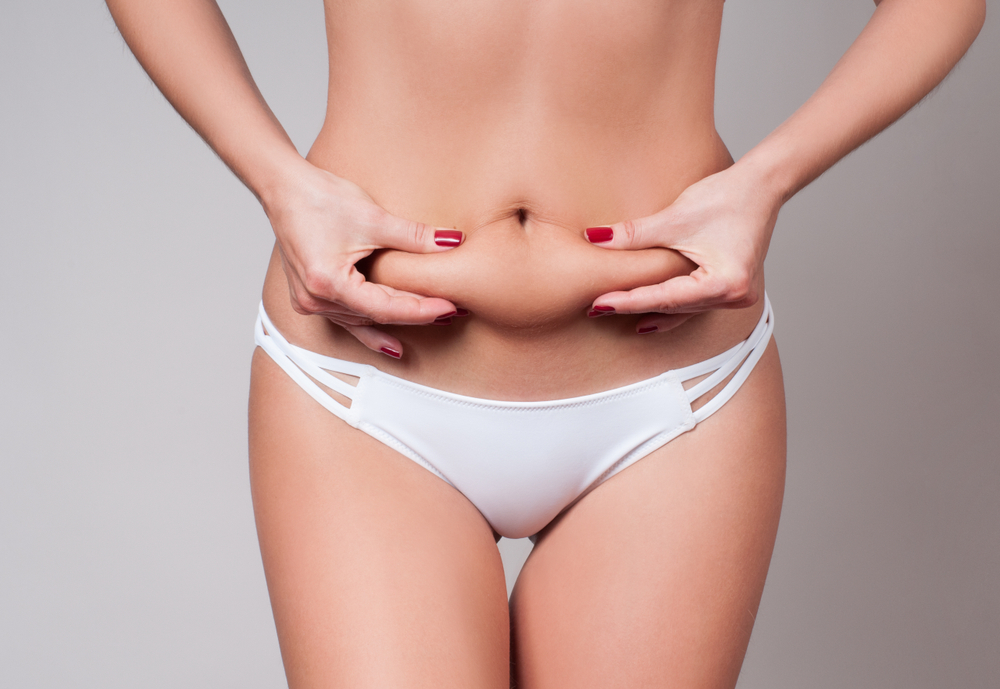 MicroLipo is a highly effective liposuction & body contouring treatment which contours and sculpts the body through the removal of localised fat deposits that are resistant to diet and exercise. MicroLipo differs from traditional liposuction in that the surgeon uses much smaller smaller cannulas often as small as 2mm in diameter for the removal of fat volumes up to 3.5L in a single session. MicroLipo is comfortably performed under local anaesthesia as an outpatient treatment by our specialist plastic surgeons. By avoiding general anaesthesia and a prolonged recovery, the procedure is more affordable compared with traditional surgical liposuction. Our surgeons very commonly combine MicroLipo with skin tightening treatments including both BodyTite and Morpheus8 for those with mild to moderate skin laxity.
MicroLipo can be used on the following body areas:
Abdomen
Flanks
Arms
Inner thighs
Knees
Neck or submental area
Always check that your surgeon is on the GMC specialist register for plastic surgery before proceeding with a consultation. All our surgeons are fully accredited plastic surgeons and only perform procedures in CQC regulated facilities.
Our specialist centre at 106 Crawford Street was recently inspected and rated by the Care Quality Commission as good across all five domains of care.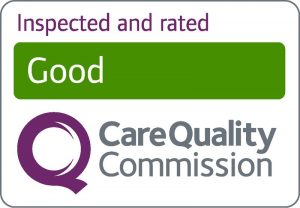 If you'd like to learn more about cosmetic surgery in general, The Royal College of Surgeons of England has an excellent information resource on cosmetic surgery.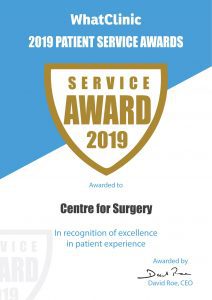 RealSelf Top Doctors for MicroLipo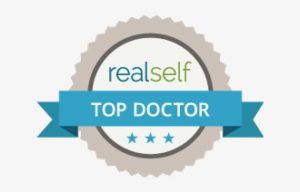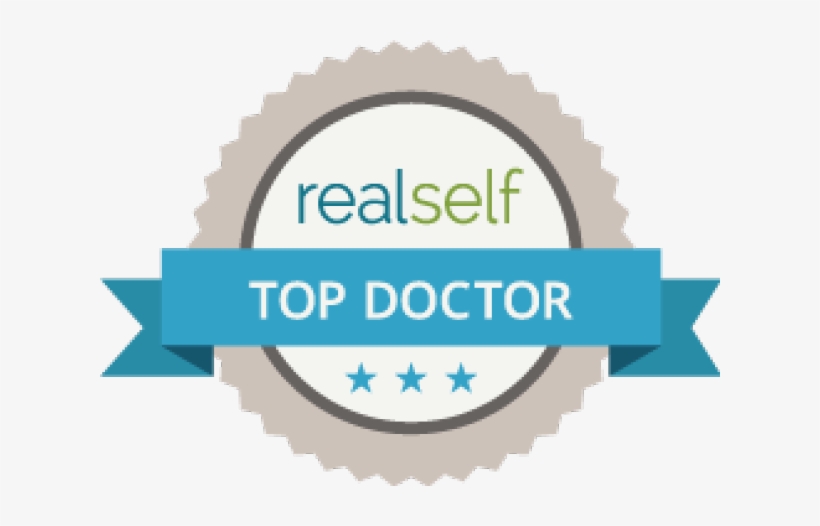 RealSelf top doctor status is awarded to less than 10% of the RealSelf doctor community.  This status is earned by achieving consistently high patient satisfaction (from RealSelf reviews), getting excellent feedback on expert answers to patient questions, and after investing significant time in Q&A and other doctor activity. RealSelf top doctors are rated among the very best surgeons in the United Kingdom and USA.
Would highly recommend Centre for Surgery. Very professional staff who supported me through my entire journey from initial consultation to the procedure. Always on hand to answer any questions I had and thoroughly explained the procedure and associated risks to ensure I was well-informed.
Amazing, exceptional, professional and quality service! From the initial request for more information until the day of procedure and after the procedure. The constant calls and emails from the team made me feel as if I was relevant and showed me that my business was important to them. Dr. Mitakos, Carolyn, Samira and Natalie (recovery nurse) OUTSTANDING, OUTSTANDING, OUTSTANDING!!! Dr. Mitakos was thorough and made sure to be honest about the procedure and my results. It's been a week post-op and I'm in love! Even with swelling in some areas!! I couldn't have asked for a better Dr. He was very professional, kind and genuine. Carolyn, Samira and Natalie are angel sent! They were so kind, caring and ensured that I was well taken care of days leading up to the surgery, on the day of surgery and during recovery. I would recommend Centre for Surgery to anyone who wants to get surgery to feel better about themselves.
Amazing service from start to finish, extremely professional staff and surgeons. Special thanks to my Consultant Plastic Surgeon Dr Ertan Erel was brilliant and made me feel so calm and confident from the moment we met through my consultation . He is definitally second to none.. I would recommend Centre for Surgery in a heart beat.
Recommend highly!! Always wanted a breast augmentation and never had the nerve to go through with it. Until i got Recommended center for surgery and spoke to carolyn and the ball got rolling 🙂 meeting dr tillo for a couple consultation made me certain i wanted it and i would be in great hands. The day of the surgery i was nervous but having such a great support team from the nurses and care team was a massive relaxation. And the aftercare is amazing. They check in with you every over day and i could contact them if needed for anything. I could name so many great people that helped me throughout my journey but dr tillo is amazing with what he does. And carolyn was and still is the best person to organise and help me with everything throughtout.
Absolutely amazing service from start to finish. I have been looked after the whole way through the process, from initial conversations, consultation, to having my surgery and being looked after by the brilliant aftercare team. I could not recommend Dr Omar Tillo enough, lovely surgeon who was honest with me throughout and made me feel so comfortable.
Domenico Betti
24/03/2021
Really wonderful experience, Jasmin the receptionist was very helpful and sweet she assisted me throughout my appointments, bookings and payment. The day of my surgery I was extremely nervous and very anxious, I was booked in for upper eyelid surgery ( Blepharoplasty ) First I was met with the lovely Gregory who I could not have asked for such a lovely kind person to be the Surgeons right hand man, he made me feel at ease straight away and as comfortable as possible. I then met my Surgeon Dr Ertan Erel who was also wonderful ( I had previously met him 2 weeks before for my consultation) I had a instant liking to him and felt comfortable with him performing the procedure on me. I had the treatment with Local anesthetic so I was fully awake and aware of what was going on, again I was extremely nervous and felt like I was having a small mini panic attack when we started but both Dr Ertan Erel and his assistant Gregory both made me feel at ease and as relaxed as they possibly could, we even had some 80s music on that helped to calm me down, Gregory was holding my hand the majority of the time and was having a chat with me that made me feel so relaxed, I could not have asked for 2 lovely men to have worked on me. Both the Surgeon and his assistant are as important as each other when you have a very nervous patient like myself. I have not had any complications since leaving the clinic and so far I am really so happy I can already see the amazing results. Dr Ertan returned my call back two days later to make sure everything was ok and how I was getting on ( that was very reassuring ) Very exited to get my stitches out in a few days. I could not give less than 5 stars so thank you very much. I will definitely be recommending. Verity.
Well where do I begin. So I am 6week post surgery and I couldn't be happier with my results. I done endless research on the procedure I wanted doing and where is best in England and Centre for surgery was the strongest contender and I felt super confident in the reviews and before and after photos they have online. So my journey started when I emailed centre for surgery for more information about liposuction and fat transfer with Dr Antonios Mitsakos. I then was contacted by Yasmin, she called me for a chat about what I'm after and to discuss options etc. She was incredible with getting my consultation and day of surgery booked as soon as she could and was on the end of the phone with any questions you had any time of day. As a first point of call Yasmin set a very high standard for the company and I was confident in my choice. I went for my consultation with Dr Antonios Mitsakos to discuss the procedure in much more depth, he went though all the risks, told me all the information I needed, we looked at my body to see if it's something he would be happy to do for me and went through all the aftercare I would need to do as well. We went through my medicals and talked about previous surgery I already had. He was so professional so informative that I literally wanted the surgery there and then. I left super happy and excited for my surgery date that was booked in. Before my surgery date I got phone call to go through all the paperwork and guidelines I had to follow and all the prep I needed to do before hand, I was told what garments were best to purchase and all the necessary bits I needed to by prior to the day. That support team were amazing and also answered any questions I had. So the day of my Surgery came and I was so calm but excited because I felt my care already had been great so I knew I was in safe hands. I had my nurse meet me to go through all medicals again, she helped me get prepared and dressed for the op and get everything ready. I then met my anaesthetist to also went through my medicals and asked all the relevant questions, gave me my pre meds and told me what he will be doing. I was super confident and he was very reassuring. Then Dr Antonios Mitsakos had my final chat before surgery checking everything through with me, confirming what he was going to do and where he was removing the unwanted fat and where he was going to transfer it too. He made me feel super comfortable and confident that I was in the right hands. I went into that theatre room a woman so unhappy with her body and when I woke up I was a new woman physically and mentally. Every single day for 2 weeks after my op I had a phone call to check in that I was doing ok and if I have any issues or concerns. The support team were absolutely amazing. I've just had my 6 week post op appointment with Dr Antonios, he again showed me my before photos and took new after photos and honestly the results are unreal. He has given me the body confidence I have never ever had and I can't thank him enough for his amazing skills and the transformation he has achieved. Thankyou so much to all of you that looked after me though out this whole procedure and a special Thankyou to Dr Antonios for changing my confidence, my body and my life. I'll be back again for more.
The service has been so far excellent and is highly recommended to anyone.
I recently had surgery here and would definitely recommend, from initial contact from Carolyn to the aftercare I received was exceptional, Carolyn was very helpful and informative and answered all my questions - even the silly ones late at night! Dr Tillo was very knowledgable, professional and welcoming at the same time and put me at ease about the procedure, it's still early but so far I'm pleased with the results
What is MicroLipo?
Liposuction has undergone a series of evolutionary changes since it was introduced in the eighties. With the traditional method of liposuction, the plastic surgeon made an incision and passes a metal tube with openings near the tip into the area of excess fat. The tube is connected to a suction pump, so that as the surgeon passes it back and forth, fat is removed. This was known to be a particularly traumatic method with significant bruising and swelling and also increased recovery time.
A significant advance was made with the invention of tumescent local anaesthesia or TLA. TLA facilitated the liposuction procedure to be performed under local anaesthetic. This makes the liposuction more efficient and less traumatic. This introduction of fluid is known as the tumescent technique and is the foundation for all types of modern liposuction – Laser, Ultrasound and MicroLipo.
MicroLipo is the most recent cutting edge innovation in the field of liposuction. Like all other forms of liposuction, the surgeon firstly injects the area with tumescent local anaesthesia solution. This is a dilute solution of local anaesthetic and adrenaline. The surgeon then inserts a miniaturised microcannula into the treatment area. Application of the vibration energy serves to emulsify fat tissue. The surgeon then finally removes the emulsified fat with a specially designed vibrating cannula.
MicroLipo is a less invasive method of liposuction which can remove excess pockets of fat from various areas of the body. The method received the name MicroLipo as a result of the cannulas which are used throughout the liposuction. The extraction cannulas are specially designed and are no more than 3mm in diameter.
This gentler method of liposuction is particularly useful for removing excess fat from areas including:
Knees

Inner thighs

Bingo wings

Abdomen

Flanks
After having the fat removed from these areas, there is the option to transfer it to other areas of the body. These methods are known as fat transfer to the breasts, buttocks or calves. However, doing this may require a general anaesthetic to be administered for optimal comfort.
Ideal candidates for MicroLipo
You will be able to have MicroLipo if you:
Are 18 years or older

Have stubborn areas of fat which you have not been able to lose with healthy eating and exercise

Are physically and mentally healthy

Have reasonable expectations about what the procedure can achieve
You will have to be a non-smoker, or be able to stop smoking at least two weeks prior to surgery and throughout the recovery period.
There is no upper age limit to this procedure.
Surgical techniques used for MicroLipo
The treatment usually takes between one to two hours, depending on how much fat there was and the area of the body which was being treated. MicroLipo is performed as a day case procedure, so you will be able to leave and return home  once the treatment has finished and you are fully recovered.
MicroLipo is ideally suited to being performed under a local anaesthetic. The main reason is related to the design of the microcannula. In MicroLipo, the microcannula tip is designed in such as way to facilitate a gentle fat extraction and can therefore help to minimise postoperative bruising. In other methods such as Vaser lipo, the whole cannula gets very hot and can make for a very uncomfortable procedure.
The precision design of the microcannulas used in MicroLipo coupled with gentle technique facilitates the extraction of fat and simultaneous skin tightening. Performing Vaser lipo under local anaesthetic is not well suited to treatment with a local anaesthetic. The generation of thermal energy coupled with the cannula catching on internal connective tissue fibres and nerve fibres can result in discomfort after a short while. MicroLipo is different – with accurate pre-tunnelling of the fat before fat extraction leads to a very gentle procedure with a much quicker recovery period. MicroLipo can be combined with BodyTite and Morpheus8 for a highly effective skin tightening treatment without the need for more invasive surgery such as a tummy tuck.
Before undergoing the procedure, the surgeon will take photographs of you at various angles followed by making preoperative markings on your skin in a standing position. MicroLipo involves injecting the target area with a diluted local anaesthetic solution. This makes the area swollen and firm. This also makes the area numb and avoids having to use a general anaesthetic. Once the area has a firm consistency with the local anaesthetic injection, the anaesthetic is left to work for about 30-40 minutes to allow the local anaesthetic to take full effect. The surgeon is then able to make tiny incisions to insert the cannulas for MicroLipo.
The surgeon will then make a very small incision in the area where the MicroLipo will be performed. The microcannula will then be inserted through the incision and into the top layer of skin. The microcannula will then be moved around at different angles. You may feel a gentle pushing and pulling sensation but any discomfort should be minimal if any. The fat cells are precisely mobilised with the microcannula prior to vacuum extraction. Depending on the amount of fat deposit, the fat will either be suctioned out or it will be naturally metabolised by the body. During the procedure, you may be asked to change position a number of times to allow the surgeon to address the treatment areas from a number of different angles. This helps the surgeon to contour the treatment areas more effectively. At the end of the procedure, any excess local anaesthetic fluid will be manually drained from the incision sites followed by the application of a sterile dressing. A well fitting compression garment will then be applied.
Recovery after MicroLipo
The recovery time is a lot quicker for MicroLipo than experienced with traditional liposuction.
You may experience minimal bruising and swelling.
You will be given a compression garment which will help to keep the area in shape. If MicroLipo was done on multiple areas you may have to wear multiple compression garments.
You may have to take up to two days off work to recover. Some people may find they need to take a longer period of time off work.
You will have to avoid any strenuous physical exercise for at least seven days. However, you are advised to continue walking and undertake light exercises during this period.
What To Expect
The consultation
The first step is to book a consultation with one our expert MicroLipo surgeons. When you have a consultation with your surgeon for MicroLipo, a number of measurements are taken of the body areas where fat is to be removed and an assessment will be made of the soft tissue quality. Those who have good skin elasticity then you will be a good candidate for MicroLipo. Your surgeon has is skilled in all types of liposuction including power assisted liposuction and the most appropriate choice will be made based on your physical examination. The surgeon will also give information on the location of the small incisions for the MicroLipo and also whether the Microlipo is to be combined with another procedure such as a BodyTite.

High-resolution photos will be taken and your surgeon may also use computer digital imaging. Your surgeon will take time to discuss the important risks and potential complications of MicroLipo and what you can expect in the postoperative period.

The surgeon will also take a full medical history which includes previous operations, current list of medicines taken and any potential allergies. This information will be used to decide on your fitness for the MicroLipo treatment. If you are deemed to be a suitable candidate for MicroLipo then we would recommend to spend a period of time to reflect on all the information given. We always recommend a minimum of a '2 week cool off period' for to weigh up your options.

All our prospective patients are more than welcome to have as many follow-up consultations after their initial consultation to make sure you are fully empowered with all the information to make an informed decision for proceeding with MicroLipo at Centre for Surgery in London.