Gender affirmation surgery, helps people change their bodies with plastic surgery to match their true identity. Centre for Surgery is considered one of the leading gender surgery clinics in the UK, specialising in gender affirming surgery. Our specialist plastic surgeons have years of experience in gender surgery and MTF & FTM Top surgery to help you achieve optimal results.
RELATED: Evolution of Transgender Healthcare in the UK
How
Gender Affirmation Surgery

Works

Gender affirmation surgery is an umbrella term that encompasses a broad range of procedures designed to help individuals transition from their assigned sex at birth to the gender with which they identify. At Centre for Surgery, we offer an array of these procedures, ensuring our patients receive comprehensive, personalised, and compassionate care.

Top surgery, which can involve either breast augmentation or mastectomy, is a critical step for many in their transition journey. For trans women, breast augmentation adds volume and shape, facilitating a more feminine appearance. Conversely, for trans men, mastectomy involves the removal of breast tissue, thereby masculinising the chest area. These procedures are designed with the utmost care to ensure patients feel comfortable in their bodies and achieve a result that reflects their gender identity.

Body contouring surgery is another procedure we offer, focusing on creating a physique that aligns with one's gender identity. This could involve liposuction, fat grafting, or body implants, and these procedures vary widely based on the individual's needs. For instance, trans women might undergo liposuction or fat grafting to redistribute body fat to more traditionally feminine areas such as the hips and buttocks. On the other hand, trans men might seek procedures that add more definition to the waist or create a more V-shaped torso.

The benefits of these procedures extend far beyond physical transformation. Research shows a direct correlation between gender affirmation surgery and positive impacts on mental health. Individuals who have undergone these procedures often report a decrease in feelings of gender dysphoria, depression, anxiety, and suicidal ideation. In fact, many patients also experience an improvement in self-esteem, social functioning, and overall quality of life.

Despite these clear benefits, the decision to undergo gender affirmation surgery is a significant one and should not be taken lightly. Our dedicated team of experts at Centre for Surgery is committed to providing each patient with the support, guidance, and care they need throughout their transition. Our main goal is not just to offer surgical solutions but to ensure each patient feels affirmed, respected, and understood on their unique journey.

Gender affirmation surgery can be life-changing in the most profound way, marking a critical milestone in one's journey towards self-acceptance and authenticity. At Centre for Surgery, we take great pride in helping our patients take this vital step, promoting a future of health, happiness, and congruence between one's body and identity.
What is Top surgery?
Top surgery is a term used to refer to a variety of surgical procedures that can be performed on the chest area, typically for transgender and non-binary individuals. The most common type of top surgery is a bilateral mastectomy, which is the surgical removal of both breasts. This procedure is also known as "top surgery" and is performed to remove breast tissue and create a more masculine-appearing chest.
Other types of top surgeries include keyhole top surgery, peri-areolar incision, and double incision. The type of surgery that is appropriate for an individual will depend on their individual goals, anatomy, and physical characteristics.
It's important to note that top surgery is a significant decision and should be made after careful consideration, research and discussions with a qualified and experienced surgeon, as well as with your mental healthcare provider. It is also important to be aware that top surgery is not reversible, and it's important to have realistic expectations about the results.
Additionally, top surgery is not always covered by insurance, and patients may need to pay for the surgery out of pocket. Each insurance company has its own policies regarding coverage for gender-affirming surgery, and it's important to check with your insurance provider to find out what your options are.
MTF TOP Surgery and FTM TOP Surgery
There are two main types of top surgery. MTF/N Top surgery and FTM/N Top surgery. MTF top surgery involves placing breast implants beneath the pectoralis muscle to feminise the chest and breasts. Female to male (FTM) Top surgery involves surgically removing glandular tissue and skin to masculinise the chest. Top surgery is most commonly performed after a program of hormone therapy. Other surgical procedures can then be performed to improve body contour.
Benefits of gender affirmation surgery
Gender affirmation Surgery, also known as gender confirmation surgery, can bring several benefits for patients, including:
Effective treatment of gender dysphoria
Improvement in the mental state with a reduction in anxiety and depression symptoms
A boost in self-confidence with improved emotional well-being.
RELATED: Transgender Surgery FAQs – What to Consider Before Getting Top Surgery
Am I suitable for gender affirming surgery?
People who would like to undergo surgery to enhance their gender identity may be suitable candidates for gender confirmation surgery. All types of gender surgery are surgically invasive procedures which require a period of recovery. Your surgeon will assess you thoroughly to ensure you are in the best possible state of health before having surgery. There are several criteria which your surgeon will take into account when determining your suitability for gender affirmation surgery:
Mentally and physically healthy with no chronic medical conditions
Are over the age of 18 and have the capacity to consent to surgery
Do not have a serious allergy to the prosthetic materials used in gender surgery
Are non-smokers or are willing to stop smoking at least six weeks before surgery
Have undertaken a 10 to 12-month course of hormone therapy prior to surgery.
Have a confirmed diagnosis of gender dysphoria or are suffering from gender identity disorder.
Have a healthy body mass index (BMI) below 30 to minimise the risk of complications during and after surgery.
Have undergone a detailed psychological assessment.
You will receive detailed preoperative information on how to prepare for gender surgery and top surgery. You should stop any medicines containing aspirin as this can increase the risk of bleeding during and after surgery. You may also be asked to stop other medications, including herbal supplements, before the procedure.
How to Prepare for Gender Affirmation Surgery
Preparing for gender affirmation surgery is a complex process, requiring a holistic approach to ensure optimal physical and mental health before, during, and after the procedure. At the Centre for Surgery, our dedicated team will guide you through this process, providing expert advice and support every step of the way.
Physical Preparation
Optimising your physical health prior to surgery is crucial. Adopting a balanced, nutritious diet and engaging in regular exercise can significantly improve your body's healing capabilities. Refraining from smoking at least one month before surgery is paramount as nicotine can hinder blood flow, delaying recovery. Limiting alcohol and caffeine consumption can also promote better healing. Certain medications, particularly those affecting clotting, might need to be discontinued before the procedure. We will provide a comprehensive list of these and will review your current medications during our consultations.
Mental Preparation
Preparing emotionally for gender affirmation surgery is equally essential. It's entirely normal to experience anxiety or stress leading up to your surgery. Booking appointments with your therapist or mental health professional, or simply discussing your feelings with supportive friends or family, can help manage these emotions. Don't hesitate to reach out to your surgical team with any questions or concerns you might have. We're here to provide reassurance and guidance to ease any worries you may have about the procedure.
Work Considerations
Recovery times for gender affirmation surgeries can vary, and it's important to plan accordingly. Depending on the nature of your job, you may need to take an extended leave. Desk-based jobs can often be resumed about one week post-surgery, but physically demanding roles might require a longer recovery period.
Setting up Your Recovery Space
Planning your post-operative environment is crucial for a comfortable recovery. Prescriptions for any required medication should be filled in advance, ensuring you have what you need immediately after surgery. Positioning essential items like toiletries, medications, and frequently used items at a lower level can help reduce the need for straining movements during recovery. Also, consider pre-preparing meals or arranging help for the first few days post-surgery when movement may be more difficult.
Preparing for gender affirmation surgery can feel overwhelming, but remember, you're not alone in this journey. At Centre for Surgery, our experienced team is with you every step of the way, ensuring that your transition process is as smooth and stress-free as possible. Your comfort, health, and well-being are our top priorities.
What does Gender Affirmation Surgery involve?
Gender affirmation surgery encompasses several different types of surgical procedures. Top surgery involves changing the appearance of the chest with breast implants as part of an MTF procedure or with surgical excision as part of FTM surgery. Your surgeon will discuss the precise surgical steps during your consultation. Gender surgery is routinely performed under general anaesthesia, which means you will be asleep throughout the procedure. You will need to be in a good state of health before undergoing general anaesthesia. You will have a pre-operative medical assessment with a member of our nursing team to assess your blood pressure and rule out other serious medical conditions. Top surgery takes 2 to 3 hours to perform, depending on the extent of surgical correction required. Once the procedure is complete, you will recover in our dedicated recovery area until you are fit for discharge later the same day. You will need a responsible adult escort to take you home and look after you for the first few days after surgery.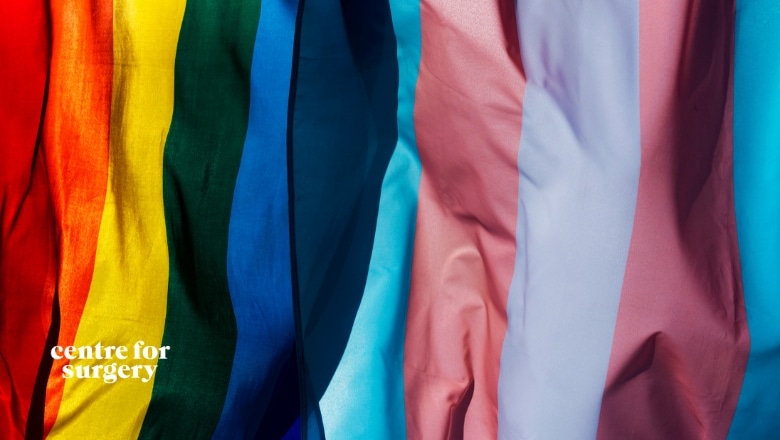 Recovery after Gender Reassignment Surgery
Recovery after top surgery involves taking it easy for the first few days to allow your upper body to heal properly. You should avoid excessive movement of your arms and shoulders to minimise stress on the incision lines. You will need someone to drive you home after surgery, and it is sensible to prepare a dedicated area of your home for rest and recovery. It is normal to experience mild discomfort during the first two weeks after surgery. You should take the prescription painkillers as directed by your surgeon.
Most types of gender affirmation surgery are surgically invasive procedures which can take several hours to perform. This is why we would recommend taking at least two weeks off work for early recovery. The first few days after surgery will involve feeling sore, and it is important to keep mobile around the home to minimise the risk of blood clots. You should take the antibiotic and painkiller medication as directed by the surgeon. You may also be given a compression garment to wear continuously after surgery. They should be worn for at least six weeks. You should avoid getting your dressings wet to minimise the risk of infection. Sudden movements should be avoided to minimise wound breakdown. Lifting heavy objects should be avoided for a minimum of two months.
Exercise, including going to the gym, should be avoided for at least eight weeks. Always listen to your body and try to avoid doing too much too soon. If you have a sedentary occupation, you may return to work after two weeks if this is desk-based. More demanding physical occupations should lead you to take at least four weeks off work.
Results of gender surgery take time to develop as there will be considerable bruising and swelling after surgery. Ice packs can be used for the first three days to control localised bruising and swelling. Once the swelling begins to disappear after approximately three weeks, you should begin to see the initial results of surgery. It can take three to six months for all swelling to disappear, and you will be able to appreciate the surgery results by this time.
How much does gender surgery cost in London?
The cost of gender affirmation surgery in London will be determined by the type and extent of surgery undertaken. Once you have an in-person consultation, you will be seen by your dedicated patient coordinator, who will give you a detailed quotation which includes the total costs of surgery.
RELATED: How Much does MTF & FTM Top Surgery Cost In London?
Gender surgery cost includes surgical fees, anaesthetic fees and facility fees. Preoperative and post-operative care are included in the total cost of Surgery. Call us today to get an approximate price estimate on 020 7993 4849 and speaking to one of our friendly and knowledgeable patient coordinators.
Gender affirmation surgery FAQS
What is gender dysphoria?
Gender dysphoria is a condition in which an individual experiences significant distress or discomfort as a result of the sex and/or gender they were assigned at birth. This discomfort with one's own body can manifest in a variety of ways and may include a desire to be treated as the opposite gender, a desire to be rid of one's primary or secondary sex characteristics, or a general sense of unease or dissatisfaction with their sex or gender.
Individuals with gender dysphoria may feel that they are trapped in a body that does not match their gender identity and may experience a range of negative emotions such as anxiety, depression, and/or shame. They may also experience social isolation, discrimination, and a lack of acceptance from others.
Treatment for gender dysphoria can include counselling and therapy, hormone therapy, and/or surgery. It's important to note that not all individuals with gender dysphoria choose to undergo medical intervention and some may find relief through other means, such as social transition or support groups.
It's also important to remember that gender identity is a complex and personal matter, and everyone's experience with gender dysphoria is unique. It's important to be respectful and sensitive towards individuals who are going through this and to provide them with the support they need to help them in their journey.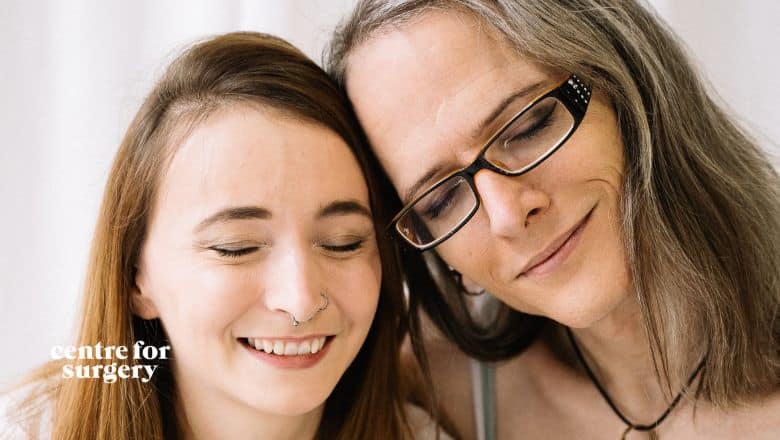 How is gender affirmation surgery different from sex reassignment surgery (SRS)?
Language and terminology around transgender healthcare have evolved significantly over the years. Today, many people prefer the term "gender affirmation surgery" over "sex reassignment surgery" (SRS). The rationale behind this shift in terminology is tied to a broader recognition of individuals' lived experiences and identities.
The term "sex reassignment surgery" comes from a medical model that assumes a person is born with a sex that is then reassigned through surgical intervention. It posits that the individual is changing their sex and, by extension, their gender. This viewpoint, however, fails to recognise that many transgender and non-binary individuals identify with a specific gender long before any surgical intervention takes place. Therefore, the suggestion of 'reassignment' may seem reductive or invalidating to some individuals.
On the other hand, "gender affirmation surgery" reflects a more contemporary understanding of gender as an innate aspect of one's identity that can be distinct from biological or assigned sex. This term signifies that the surgical procedures involved are not about 'reassigning' or 'changing' one's sex or gender, but rather about affirming and recognising an individual's self-identified gender.
Despite the differences in their connotations, both terms refer to the same group of surgical procedures. These include top surgeries (like mastectomy or breast augmentation), bottom surgeries (like vaginoplasty, phalloplasty, or metoidioplasty), and other procedures that aid in aligning an individual's physical characteristics with their gender identity. The choice of terminology is mainly about respect, acknowledgement, and affirming the identities of those undergoing these procedures.
However, as language evolves, it's important to note that different individuals may have different preferences for the terms they use to describe their experiences. It's always best to use the terms that individuals use for themselves and their own procedures.
What is the minimum age to qualify for gender confirmation surgery?
You need to be a minimum of 18 years of age to have gender surgery.
Will I need to stop smoking before gender surgery?
Yes, you will need to stop smoking at least six weeks before surgery to minimise the risk of wound healing complications.
Is gender reassignment painful?
Gender surgery is performed under a general anaesthetic, which means you'll be comfortable throughout the procedure. You will be prescribed prescription painkillers to minimise any pain and discomfort after surgery.
What are the potential risks and complications of gender confirmation surgery?
All types of surgery involve risks, and gender surgery is no different. Your surgeon will discuss the potential risks and complications of gender surgery at your in-person consultation.
Will I get scars after Top surgery?
All surgical procedures involving an incision will result in a scar. Our plastic surgeons are highly experienced in positioning scars to minimise their appearance.
Can I still have children after gender affirmation surgery?
Assigned females at birth (AFAB) individuals who undergo top surgery and body contouring, but do not have bottom surgery or hysterectomy (removal of the uterus and ovaries), can still potentially become pregnant. They retain their reproductive organs, and therefore, their capacity to bear children remains intact, assuming no other fertility issues are present.
However, it is important to consider that the hormones used for gender transition might have an effect on fertility. Testosterone, often used for female-to-male transitions, can interrupt menstrual cycles and potentially impact fertility. Before starting any hormone therapy, it's crucial to have a discussion with your healthcare provider about family planning and fertility preservation options.
For assigned males at birth (AMAB) who transition to female and wish to have biological children, considerations are different. Before hormone therapy or bottom surgery (which typically includes removal of the testes), sperm banking or cryopreservation is a common approach for preserving future fertility options.
We can guide you on your options and help you make an informed decision that aligns with your family planning goals and transition journey. Fertility preservation, surrogacy, and adoption are all potential paths to parenthood. The decision is personal, and our team can provide guidance and support to make the choice that is best for you.
What kind of care can I expect as a transgender indivdual?
At Centre for Surgery, we are committed to providing inclusive, compassionate, and comprehensive care for all our patients, including those from the transgender and non-binary communities. Our approach is grounded in respecting and acknowledging your personal experiences, gender identity, and unique medical needs.
First and foremost, we prioritise creating a safe and welcoming environment. You can expect to be treated with dignity, empathy, and respect at all times, and we'll use your affirmed name and pronouns in all our interactions. All staff, from reception to surgical teams, are trained in cultural competency and sensitive to the specific needs of transgender individuals.
In terms of medical care, we offer a range of services tailored to the needs of transgender and non-binary individuals, from hormonal management to gender affirmation surgeries such as top surgery, bottom surgery, and body contouring procedures. Our team of experienced surgeons and healthcare providers are well-versed in these procedures and follow the latest research and best practices to provide the highest standard of care.
We understand that mental health support is a critical part of transgender healthcare, so we ensure that you have access to appropriate resources, including counselling or therapy, to support you during your transition journey. We're also prepared to coordinate with other healthcare providers, such as your hormone specialist or mental health professional, to provide a comprehensive care plan.
Education and communication are key aspects of our approach. We will provide thorough explanations about any proposed treatments, ensuring you're well-informed about all aspects of your care. We encourage open dialogue, inviting all your questions and concerns, to help you make the best decisions for your health and wellbeing.
At Centre for Surgery, our commitment to your care extends beyond your medical treatment. We strive to support you holistically throughout your journey, acknowledging your individual experiences and unique transition path. Your comfort, confidence, and health are our ultimate priority.
Is gender affirmation surgery worth it?
Deciding whether or not to undergo gender affirmation surgery, also known as gender confirmation surgery, is a highly personal decision that can be based on a variety of factors.
For some individuals with gender dysphoria, surgery can be an important step in their journey towards aligning their physical body with their gender identity, and can provide significant relief from the distress and discomfort associated with gender dysphoria.
Surgery can also improve an individual's quality of life, and allow them to live in a way that feels authentic to them. It's also important to remember that physical transition may be necessary for some individuals to feel comfortable in their bodies and be able to express their gender identity.
However, it's also important to remember that not all individuals with gender dysphoria choose to undergo medical intervention, and some may find relief through other means, such as counselling and therapy, hormone therapy, or social transition.
It's important for individuals considering surgery to have a candid conversation with a qualified and experienced surgeon and therapist to discuss the benefits and risks of the surgery, as well as to have realistic expectations about the outcome. Additionally, it's important to have enough time to carefully consider the decision and make sure that it's the right choice for you.
Centre for Surgery: Premier Destination for Gender Affirmation Surgery in London
Centre for Surgery distinguishes itself as a specialist plastic surgery clinic with a core focus on providing high-quality gender affirmation surgeries. We're conveniently located in London and house some of the industry's most skilled and experienced plastic surgeons. Our dedicated team of professionals specialise in both Male to Female (MTF) and Female to Male (FTM) Top Surgery, delivering excellent care to those seeking to align their physical appearance with their gender identity.
Our surgeons possess a deep understanding of the unique nuances of transgender health care. Leveraging their extensive experience, they provide a comprehensive range of gender affirmation procedures, delivering results that prioritise natural appearance, functionality, and overall well-being of our patients.
In our state-of-the-art facilities, we employ the latest medical technologies and adhere to the highest surgical standards, offering a high level of precision and safety in all our procedures. Our priority is ensuring you receive the best care throughout your journey – from your first consultation, through to surgery and beyond, into post-operative care and recovery.
At Centre for Surgery, we understand that seeking gender affirmation surgery is a significant step in one's journey of transition. Therefore, we are dedicated to creating a supportive, respectful, and empathetic environment. We're here to help you navigate your path, providing guidance, assurance, and quality medical care every step of the way.
Embark on your transition journey with us – a trusted partner committed to your well-being and success.