Otoplasty in London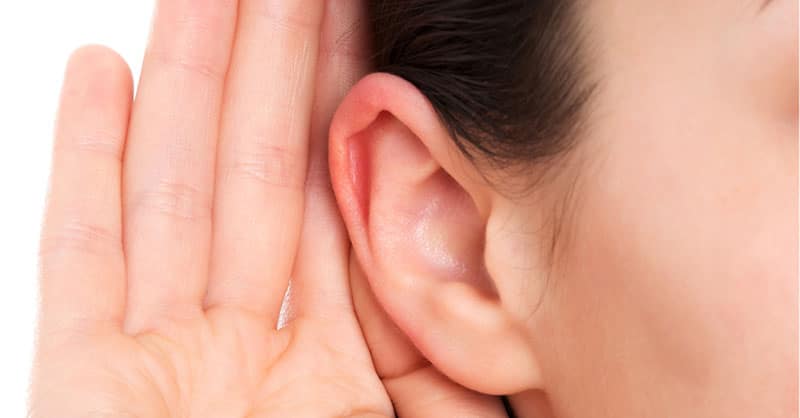 Otoplasty, also known as pinnaplasty or ear pinning is a cosmetic surgery procedure which is designed to improve the appearance of large or excessively protruding ears. With otoplasty ear reshaping, the underlying cartilage and skin are surgically reshaped using minimally invasive techniques, which are used to modify the size and shape of the ears. Prominent ears can be a source of significant psychological morbidity with teasing or bullying in school or issues in the workplace. Surgeons at Centre for Surgery only perform otoplasty on adults over 18 years of age.
RELATED: What are the benefits of ear surgery?
Always check that your surgeon is on the GMC specialist register for plastic surgery before proceeding with a consultation. All our surgeons are fully accredited plastic surgeons and only perform procedures in CQC-regulated facilities. Our clinic at 106 Crawford Street was recently inspected and rated as good across all 5 domains.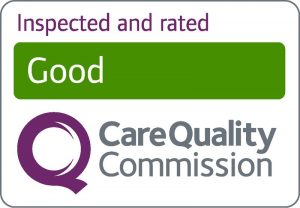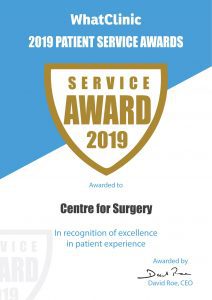 What is included in my treatment package?
As many preoperative consultations with your surgeon as you like to make sure the procedure is right for you
Treatment at a specialist day surgery facility recently rated 'Good' by the CQC
Enhanced same-day discharge with the added benefits of recovering in your own home
24/7 clinical support from your surgeon for the first 48 hours and our expert postoperative support team
Your very own dedicated patient coordinator
In-depth preoperative medical assessment to make sure you are fully fit for the rhinoplasty procedure
Exceptionally high standards of postoperative care described as 'outstanding' by the CQC with regular telephone and face-to-face checks by our expert postoperative support team
RealSelf Top Doctors for otoplasty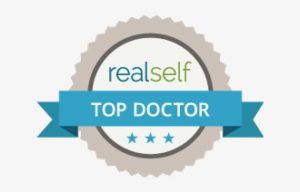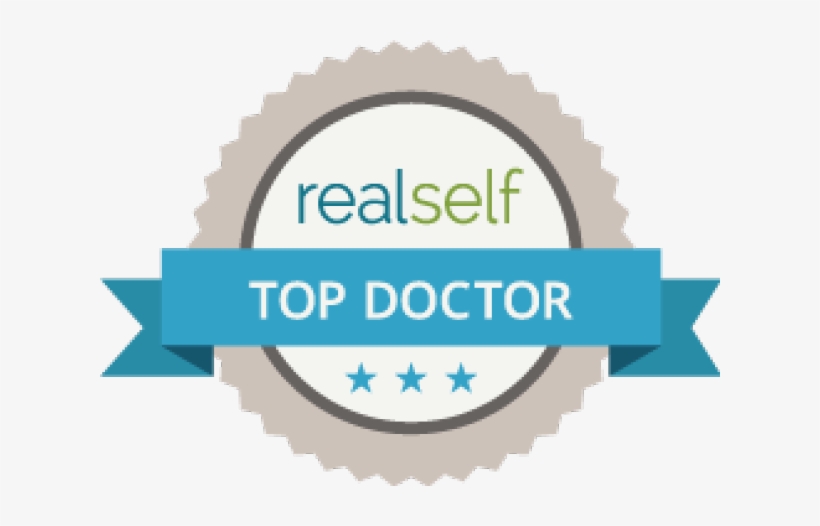 RealSelf top doctor status is awarded to less than 10% of the RealSelf doctor community.  This status is earned by achieving consistently high patient satisfaction (from RealSelf reviews), getting excellent feedback on expert answers to patient questions, and investing significant time in Q&A and other doctor activities. RealSelf top doctors are rated among the very best surgeons in the UK.
| Otoplasty | Fast facts |
| --- | --- |
| Procedure time ⏳ | 1 to 2 hours |
| Anaesthetic type 💉 | LA or GA |
| Length of stay 🛏 | Day case |
| Up and mobile 🚶🏻‍♂️ | Same day |
| Washing 🛁 | 1 week |
| Sexual activity ❤️ | 2 weeks |
| Back to work 📅 | Next day (desk work) |
| Driving 🚗 | 3 days |
| Postoperative garment 👕 | Head band 4 weeks |
| Sleeping 😴 | On back 4 weeks |
| Exercise 🏃🏽‍♀️ | 4 weeks |
| Full recovery 🕺🏻 | 6 weeks |
| Final results 😃 | 6 weeks |
Why choose Centre for Surgery for your otoplasty procedure?
Over 15 years of experience with all types of otoplasty & pinnaplasty – ear pinning, cartilage reshaping and revision otoplasty
We regularly receive patients from overseas at our facial plastic surgery specialist centre
Our surgeons are UK-trained NHS consultant plastic surgeons who live and work in London. This is very important because whilst your surgeon takes all precautions to minimise complications, complications can and do occur and our surgeons are readily available to manage any issues if and when they arise
Risks of going abroad for cosmetic surgery
We own and manage our own surgical facilities. Properly performed otoplasty surgery takes time and should not be rushed. Our surgeons perform a maximum of two otoplasty procedures in a day. We do not cram 5-6 procedures into one day like other providers. You want your surgeon to be well-rested and mentally and physically sharp to perform otoplasty surgery which is a very delicate procedure to get the very best results.
Otoplasty surgeons
Centre for Surgery only works with the very best plastic surgeons to give all patients access to world-class medical expertise in otoplasty. You can be assured that whatever that issue with your ears, our surgeons have the skills and experience to treat you using gold standard otoplasty techniques.
Trust a facial plastic surgeon for otoplasty
A facial plastic surgeon is trained to undertake aesthetic surgical procedures in the facial region. They are dedicated sub-specialists. Compared with general plastic surgeons, facial plastic surgeons are inherently better trained to perform delicate procedures in the eye region. The extra years of surgical training by facial specialists focused on the facial region results in an exceptionally high degree of skill. Blepharoplasty surgery is highly intricate and our surgeons are highly experienced to undertake surgery on the delicate eyelid region.
Why choose our surgeons?
Our plastic surgeons are on the GMC specialist register for plastic surgery
Full memberships of UK and European associations of plastic surgery
Aesthetic fellowships in aesthetic plastic surgery
A strong background in reconstructive surgery
Dr Tillo, Dr Misra and Dr Erel are highly skilled plastic surgeons who specialise in aesthetic plastic surgery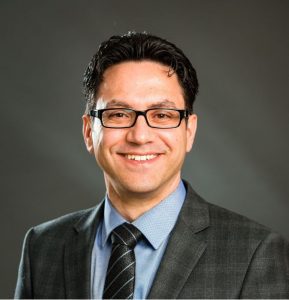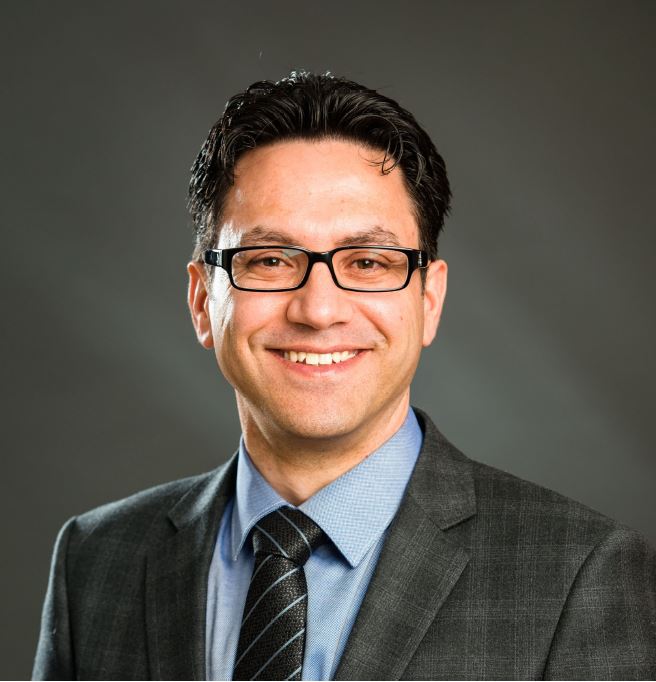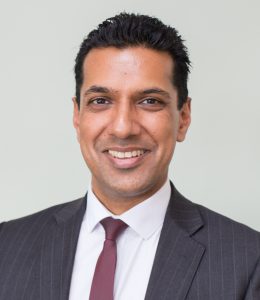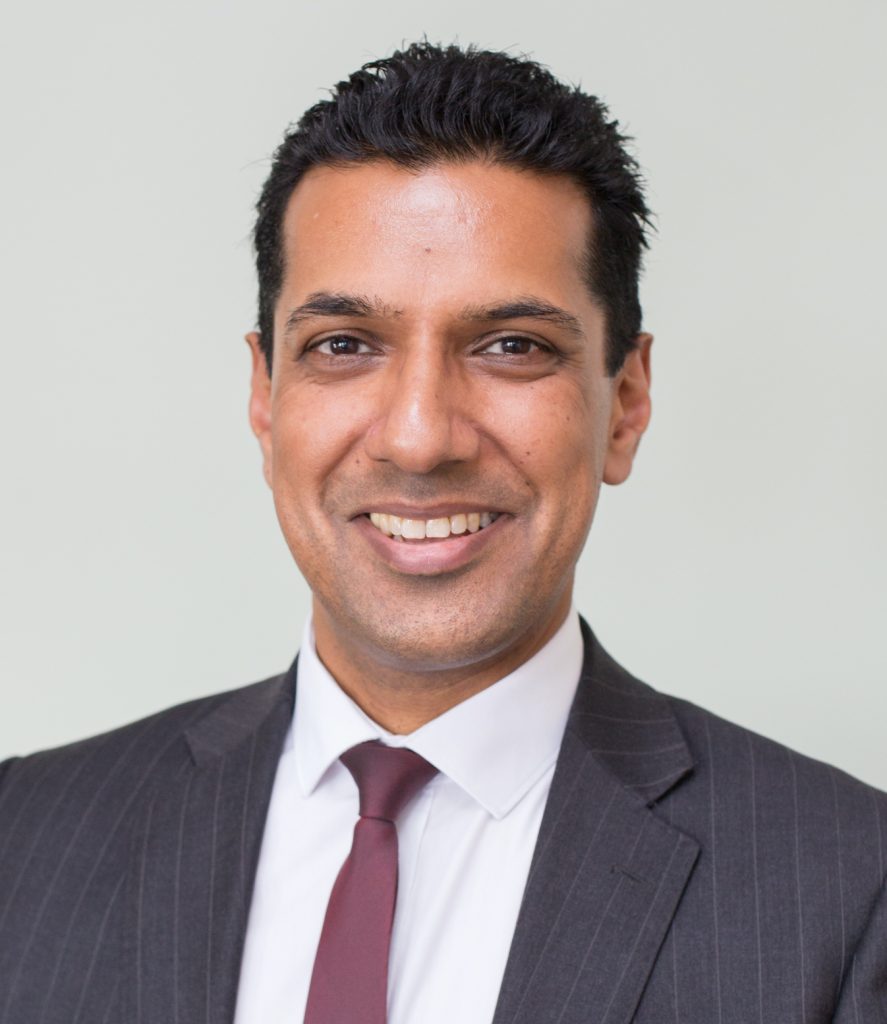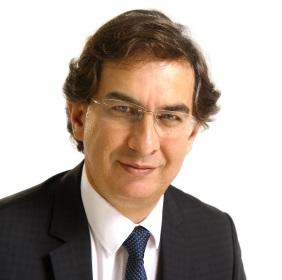 Our surgeons are full members of: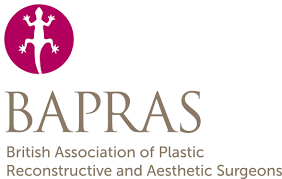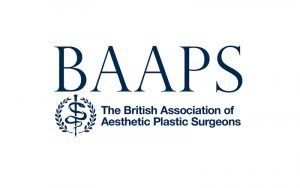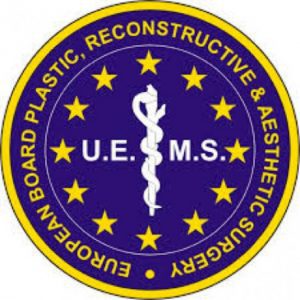 How to choose your plastic surgeon
Things to consider before having otoplasty surgery
We believe that the best outcomes after otoplasty surgery happen when patients make the right choice of clinic and surgeon.
1. In deciding on the right clinic for you, always carry out extensive research and choose a well-established and reputable clinic. Centre for Surgery are specialists in ear reshaping surgery and has been established for many years. Our patient coordinators and surgeons are here to answer any questions you may have to empower you with the right information.
2. Your choice of surgeon should be based on their qualifications, experience and a record of good patient feedback. You should know who you will be seeing before your consultation. At Centre for Surgery, our plastic & cosmetic surgeons are specially selected after a rigorous appointment process to ensure they have the right skill set to perform ear reshaping surgery.
3. When choosing to have an otoplasty procedure, you should not base your decision on price alone. It is important to make sure you are having treatment in a safe and regulated environment by staff who are both fully trained and caring to look after your needs – before, during and after your procedure.
4. Avoid clinics that offer a 'hard-sell'. If something sounds too good to be true, it probably is. Ask the surgeon what techniques will be used. Surgeons at Centre for Surgery perform all types of otoplasty surgery including complex reconstructive surgery for birth defects and trauma.
We believe patient safety and happy satisfied patients are the bedrock of our reputation as an ethical provider of cosmetic surgery. Our doctors are known for giving straightforward honest advice and you can be assured that your journey with Centre for Surgery will be a positive experience on the path to renewed self-confidence.
Types of otoplasty
Otoplasty is also known as ear reshaping surgery and encompasses a wide range of Aesthetic and reconstructive surgery to address both the size and shape of the ear and earlobe thereby leading to improvements in both appearance and functionality
Ear reduction surgery
Ear reduction is a surgical procedure designed to reduce the size of excessively large ears. The presence of overly enlarged ears can result in a lack of balance with the rest of the facial features and this can lead to a considerable loss of self-confidence and anxiety in those affected by oversized ears. This is often the reason why many patients choose to have an otoplasty procedure in London. The medical description for excessively large ears is also referred to as macrotia.
In common with other types of ear surgery, the surgeon will aim to remove excess skin and cartilage to reduce the size of the ear. Ear reduction surgery can be targeted at either the whole ear or a part of the upper or lower ear. Both the height and width of the ear can be effectively addressed with ear reduction surgery. A more proportionate facial appearance can be achieved with ear reduction to make overly large ears smaller.
Stretched earlobes are a common problem caused by the application of heavy jewellery and can be effectively treated with earlobe reduction surgery. Those with tribal earlobes often develop large skin redundancy followed by the removal of the large rings and an ear reduction procedure can effectively correct the appearance of the earlobes.
Whilst pinnaplasty surgery deals with ear protrusion, ear reduction surgery is designed to address only ear size. Ear reduction surgery and earlobe reduction can significantly improve the appearance of the ear leading to a significant improvement in self-confidence.
Ear correction
Ear correction or ear corrective surgery is a generalised term to describe a range of surgical procedures for correction of the size or shape of the ear from a number of potential causes which include congenital causes and trauma. Ear correction surgery is commonly performed for babies who are born with either very small or congenitally absent ears (also known as microtia). This type of surgery is often performed quite early on so as to minimise any disruption to the Child's hearing. Most commonly a prosthesis can be used or a more extensive reconstructive procedure to rebuild the congenitally deficient ear. 
Traumatic injury to the air is relatively common and is most commonly due to biting injuries or lacerations and these types of injuries are most commonly dealt with in the emergency department. Where there is a risk of potential infection, the ear is often left to heal before a later reconstructive procedure is performed and utilises similar surgical methods for those used to treat congenital ear deformities.  
In some cases, the procedure of ear piercing may lead to a localised infection which can sometimes affect the ear cartilage and this can lead to changes in the structure of the ear. In the most complex cases, the surgeon may need to use rib cartilage to reconstruct the damaged ear.
Cauliflower ear is a significant post-traumatic ear deformity caused by repetitive trauma to the ear leading to small microhemorrhages with repeated injuries and is common in contact sports such as rugby. As the injury is often neglected the ear often becomes hard and scarred, giving rise to the characteristic cauliflower appearance. The condition can also develop with boxes. The surgical approach for the treatment of a cauliflower ear in tales the correction of the overlying skin on top of the cartilage and also removing some of the underlying scar tissue. 
With the rise of skin cancer, the exposed parts of the face and ear are most at risk and in the case of skin cancer affecting the ear the condition is effectively treated with surgical excision combined with a reconstructive procedure.
Pinnaplasty
Pinnaplasty is a commonly performed surgical procedure to address prominent and protruding ears. There are several recognised causes of overly protruding ears including an overdeveloped concha caused by excessive cartilage and an immature anti-helical fold. In practice, ears sticking out is often a result of both factors. 
During the pinnaplasty procedure, the surgeon places the incision at the back of the ear followed by the removal of a portion of overlying skin from on top of the cartilage. In the most common type of pinnaplasty technique, the cartilage is surgically reshaped to enable the ear to sit closer to the head. Pinnaplasty is also an ideal procedure for the correction of asymmetry between the two ears. Ear pinning surgery can significantly improve a patient's self-confidence Through expert ear reshaping, the correction of size, shape or an overly prominent appearance can be achieved. The procedure takes between one and two hours to perform, often with just a local anaesthetic alone. Ear pinning is most commonly performed in children to reduce the risk of bullying at school and children as young as seven years old can have the procedure. By this time the ears have often reached their final size. The procedure is not performed in those under the age of five as the underlying cartilage of the ear is too fragile to retain the surgical sutures. Ear pinning surgery is only performed on adults over the age of 18 at Centre for Surgery.
Otoplasty overview
Causes of protruding ears
Hereditary
Traumatic injury to the ears
Congenital abnormalities
Heavily pronounced conchal depression
Mastoid process enlargement can affect one or both sides
Expected Results of Otoplasty surgery
The ears are a highly visible part of the face and the overall facial balance can be affected by ears which are overly large, abnormally shaped and/or malpositioned. Some abnormalities can develop as a result of traumatic injury.
Improved symmetry and reduction in the size of ears
Correct the shape of the ears
Positioning the ears closed to the side of the head with reduction or elimination of outward protrusion
A marked improvement in self-confidence and emotional well-being with the choice to style hair in such a way to expose the ears
Ideal Candidates for otoplasty:
An adult with a significant degree of ear protrusion
Adults with large ears, ear asymmetry or abnormalities of shape
Adults who have limitations in hairstyles due to unhappiness with ear size or shape
Healthy adults with no medical co-morbidities
Disappointing results from a previous otoplasty procedure
Amazing from start to finish, the communication was the main thing was fully informed and looked after, on the day of my breast augmentation, the staff were fab and made me feel at ease through out the whole process. Thank you so much.
Mohammed Farid
18/11/2021
I've had such a great experience with excellent advice, care and attention and surgical treatment (gynaecomastia) - I can fully endorse the treatment I have received from Centre for Surgery with absolutely no qualms at all. Brilliant in every way - thank you all so much.
Caroline Thorpe
14/11/2021
Very pleased with my whole experience of having a procedure. Was so nervous about getting treatment and i was reassured and felt so comfortable throughout thanks to the amazing nurses. I definitely made the right decision to have breast augmentation at centre for surgery with dr erel.
Melissa Briggs
08/11/2021
So glad I went with centre for surgery, the whole process went very smoothly from the consultations down to the actual day of the procedure. I was so nervous on the day but the whole team put me at ease and I'm happy with my results as I feel a lot more comfortable wearing certain clothes now. My surgeon was Alberto Di Giuseppe who performed a breast Augmentation on me, and I would definitely recommend as he was very clear on what the outcome of the surgery would be and which size would look the best for my frame.
Couldn't be happier with Dr Tillo work,i had my breast surgery one week ago and so happy with the results so far,all the staff are extremely nice and very supportive,i would definitely recommend their services,thank so much
From start to the finish everything was perfect for tummy tuck surgery. All staff is very friendly and the aftercare has been good. The Doctor and the nurse team was fantastic. I'm so happy...result is amazing. Thank you!!!
This was overall a great experience, all the staff at Centre for Surgery were friendly and put me at ease. It is a nerve wracking thing to go through an op but the staff were so nice. Mr Ertan has got a great team around him. On the day of the operation everything went smoothly to plan, there was no delay or holdups, I had another consultation with Mr Ertan who confirmed what was going to be done and that I was still happy to proceed. I was prepped for the procedure, I met with the anaesthetist who again was really nice and put me at ease explaining his role. After the procedure I woke up with the nurse by my side making sure I was OK and checking on me, I was able to stay in the clinic until I was ready to leave and was not rushed at all. I was well looked after from the start to the point when I was discharged. Post operation I was staying at a local hotel it was so close there was no point in even getting a taxi and I was able to walk back where my partner was waiting for me. I was expecting a lot of bruising to both my eyes but there was very little if any by the time the cast came off after 7 days, I am now at the two week post operation point and it is healing well with no outwardly visible bruising or scaring. The next milestone is a checkup at the 6 week point with my surgeon. If you're thinking of having something like this done I would highly recommend getting in touch with Centre for Surgery.
The staff at Centre for Surgery were very kind and accommodating. They answered any questions I had about the procedure and were constantly checking up on me. A special thank you to Christina for all her support throughout.
I would just like to state the quality of care received from the nurses at Centre for Surgery was beyond the highest level. Sophie takes her patient care to another level beyond words. She always puts me at ease. She is there for me even at awkward hours just when I mostly needed reassurance and she is one of the most compassionate nurses I have come across and demonstrates her passion naturally for caring for others. She totally deserves recognition at its finest and thank you for always being there for me. 😍
I had an excellent experience with the Centre for Surgery. I had my questions answered by the friendly patient coordinator and was able to book a consultation with the surgeon in a timely manner. The procedure was explained and my expectations were discussed. I had a brilliant result and a smooth recovery following my otoplasty surgery!
Otoplasty Surgical Techniques
Otoplasty otherwise referred to as pinnaplasty or ear pinning, is an effective way to surgically alter the appearance of your ears. Otoplasty will be able to alter protruding ears or those that have unfolded configurations. Otoplasty is considered to have one of the highest patient satisfaction rates of any cosmetic surgical procedure.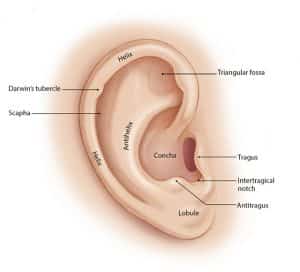 Otoplasty can be performed on either one or both ears, depending on your wants and needs. If you have large earlobes, these can also be reduced at the same time.
At Centre for Surgery, your otoplasty procedure will be performed in one of our own dedicated cosmetic surgery facilities. The procedure takes about two hours to perform and is typically done under local anaesthesia although it can be performed under a general anaesthetic if you prefer to be asleep.
Cartilage Moulding vs. Cartilage Breaking
In otoplasty, there are 2 recognised surgical techniques. The first is the cartilage moulding technique. In the moulding technique, there is no excision of cartilage and the method relies primarily on precise suture placement to facilitate the pinning of the ears closer to the side of the head. The cartilage breaking technique involves the surgical removal of cartilage to improve shape as well as to pin the ears back the side of the head.
The most popular technique for cartilage preservation is the Mustarde method. This technique relies on suture placement alone which restores a normal-looking anti-helical fold and has the advantage of being simple to perform. The Mustarde method uses sutures placed in a horizontal mattress configuration along the full thickness of the cartilage at the back of the ear and also through the skin at the front of the ear. This method only corrects the conchal bowl and other techniques will be required alongside this. The Mustarde method is used for abnormalities of the upper third of the ear.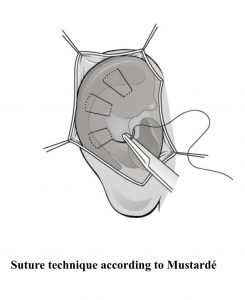 The Furnas method is for addressing an excessively deep conchal bowl and a well-defined anti-helical fold. The Furnas method facilitates permanent retraction of the ear due to the surgical fixation to the mastoid fascial layer. The Furnas method can be combined with the Mustarde method which is great if the anti-helical fold lacks prominence due to its underdevelopment
Cartilage Breaking Techniques
The cartilage breaking methods both involve the surgical removal of cartilage from the concha. There are 2 well-recognised cartilage-breaking methods:
Farrior method
With the Farrior method, there is a partial thickness excision along the rim of the conchal cartilage. The method produces a less pronounced correction to the antihelix.
Converse method
The converse is a more aggressive method which is more suited to adults with more robust cartilage with a correspondingly more pronounced pinning back of the ear and simultaneous correction of the antihelix fold. This is an excisional technique with the removal of a strip of cartilage which sits more at the front compared with the rest of the ear cartilage.
What do our patients have to say about us?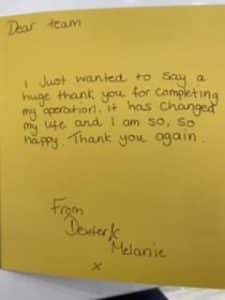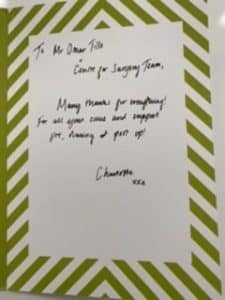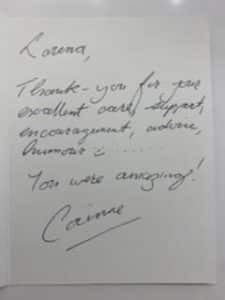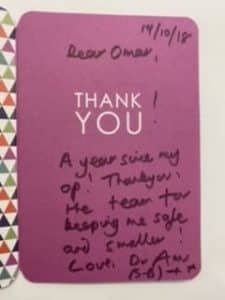 The Centre for Surgery approach to aftercare
Our aftercare programme was recently described as 'outstanding' by our regulator, the Care Quality Commission.
Our postoperative support team call all our patients the day after their procedure and then every other day thereafter for the first two weeks. The proactive nature of our postoperative support gives every patient the best opportunity for a smooth postoperative recovery free of complications. In many cases, if complications were to occur, their impact is markedly lessened by early detection, prompt clinical assessment and correct treatment. When a patient expresses concern to our team over the phone, then we often call patients on the same day for assessment with one of our expert nursing team. Even if there is no significant issue, the careful explanation and calm reassurance provided by our team can help to alleviate any worries you may have experienced.
Ideal candidates for Otoplasty
All patients should be in good health and have realistic expectations about what can be achieved with otoplasty surgery.
We do not treat patients below the age of 18 years of age.
Healing is better if patients refrain from or quit smoking.
The otoplasty procedure is performed purely for cosmetic purposes, to help improve one's body image and self-esteem.  If you are concerned about the appearance of your ears to the point that you wear your hair to cover them, then you may be a good candidate for this procedure.
Otoplasty procedure
An otoplasty is performed as a day-case procedure which means you can go home the same day once you have recovered from your procedure. The procedure takes about 2-3 hours to perform on average. Anaesthetic options for otoplasty include both local anaesthetic and TIVA general anaesthetic. Most cases are comfortably performed with a local anaesthetic with or without oral sedation. In complex or revision cases or if you feel nervous at the thought of being awake, then a general anaesthetic can be used. Depending on the technique chosen, an otoplasty generally involves an incision behind the ears. This will be made in the natural folds so that noticeable scarring will be minimised. The skin will then be lifted, exposing the cartilage beneath. This cartilage is shaped and pulled back towards the head. Sutures are used to keep this in position.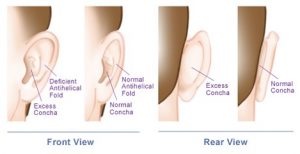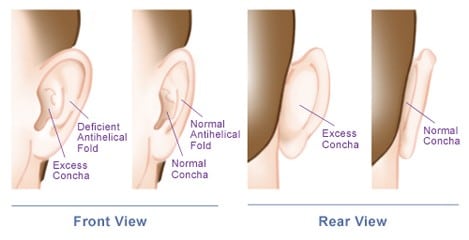 After the procedure, you may notice a fine line behind the ears. However, this will be in the natural folds, so it will not be very noticeable. This will fade over time.
I would highly recommend the Centre for Surgery. Very professional staff who supported me through my entire journey, from the initial consultation to the procedure. Always on hand to answer any questions I had and thoroughly explained the procedure and associated risks to ensure I was well-informed.
Recovery after otoplasty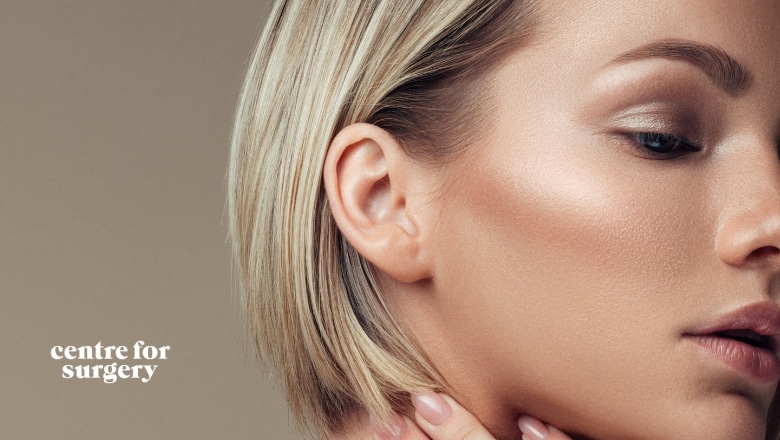 Following the procedure, you will have sutures placed behind your ears. These are delicate, and you must wear a band to ensure your ears stay in place. This band will need to be worn during the day and while you sleep.
Best sleeping positions post-surgery
To help the ears maintain their newly adjusted shape, your ears and head will be wrapped in a pressure garment. You will need to wear this garment at all times for about five to seven days. You mustn't alter the garment or get it wet. Wearing a wet or altered garment could result in infection, as well as other complications. It is best to avoid touching the garment.
You will be able to take medication to help alleviate any pain and discomfort you may experience. You will notice some swelling and bruising, but this is a normal side effect of otoplasty. To help reduce the side effects, you can:
Keep your head elevated

Avoid bending over

Sleep with your head elevated on numerous pillows

Do not sleep on your side or stomach
Risks and complications of otoplasty
Otoplasty is generally a very safe cosmetic surgery procedure and risks and complications are relatively rare. At Centre for Surgery, risks are minimised by meticulous patient selection and thorough preoperative preparation. Our surgeons are trained in all the best techniques for otoplasty and emphasise the importance of following postoperative instructions by the patient.
Our otoplasty experts regularly attend national and international conferences to keep up to date with the latest advances in otoplasty surgery. At your consultation, your surgeon will discuss the risks and potential complications in detail to enable you to make a fully informed decision about otoplasty surgery.
Potential risks of otoplasty
Anaesthetic risks
Asymmetry
Delayed wound healing
Hypertrophic scar
Keloid scar
Postoperative haemorrhage
Surgical site infection
Otoplasty before and after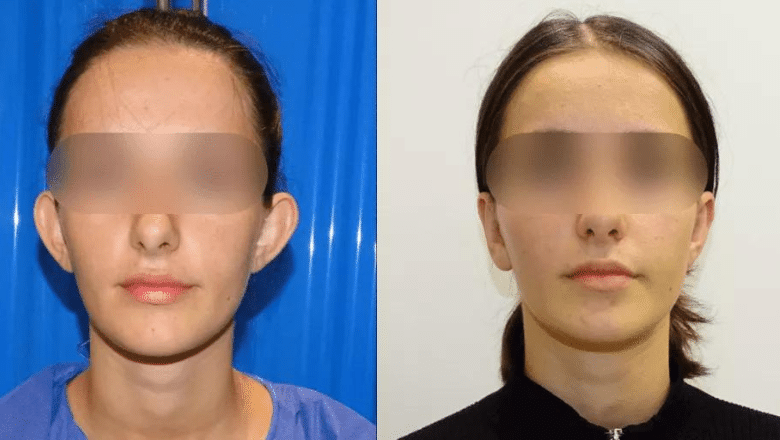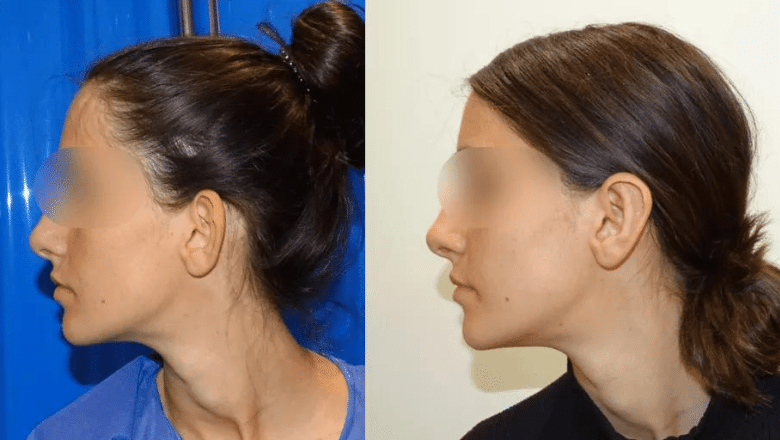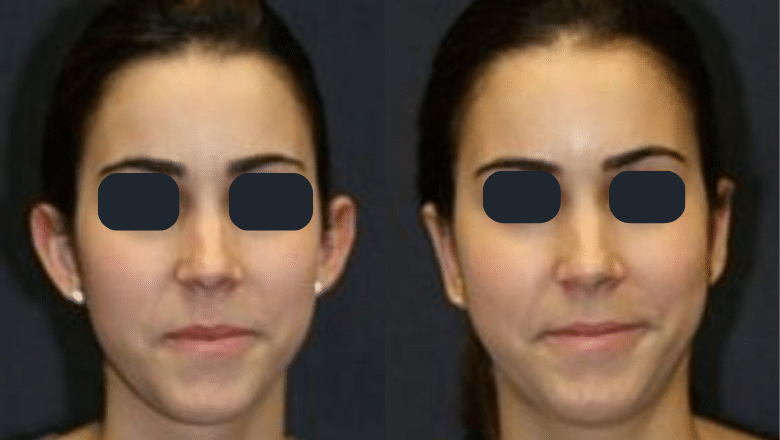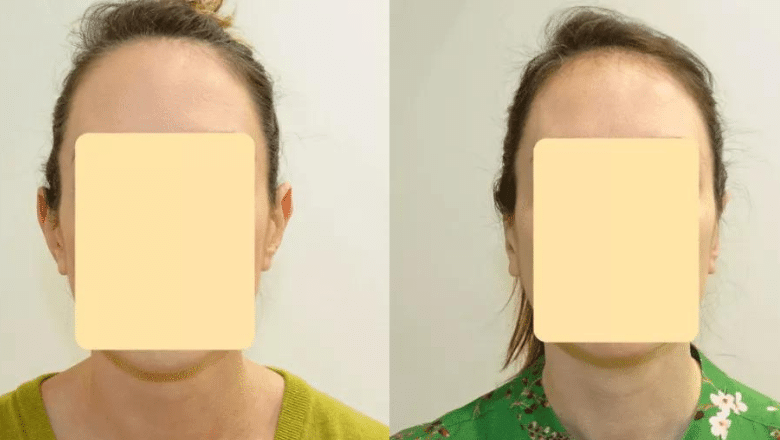 Otoplasty cost
There are several factors which will impact the final cost of your otoplasty procedure:
Local anaesthetic or general anaesthetic
Primary or revision otoplasty
One or both ears
Complex corrections
Why not call 0207 993 4849 and speak to one of our expert patient coordinators, who may be able to give you a rough costing prior to your procedure?
RELATED: How much is otoplasty or ear pinning?
Always remember that price should never be the determining factor when it comes to choosing the right provider for your otoplasty procedure. You should have the confidence that our team will look after you before, during and after your procedure to the best of their ability.
Spread the cost of your procedure

Centre for Surgery is fully approved to offer finance for otoplasty via our specialist finance partner, Chrysalis Finance. You no longer need to use your savings to pay for your treatment – you can apply to spread the cost of your procedure with Chrysalis Finance using their simple 1,2,3 application to pay for your procedure. Don't wait until you have enough money for your treatment, apply today and (subject to status) pay for your procedure easily in monthly instalments, using one of their payment options. Chrysalis Finance is the only ethical provider that focuses solely on the provision of specialist financing for medical procedures.
What To Expect
The consultation
After you have decided to learn more about otoplasty, we recommend a face-to-face consultation with one of our expert otoplasty surgeons as the first step in your journey towards achieving a full aesthetic ear correction. When you meet with one of our surgeons, your surgeon will take time to listen carefully to what you hope to achieve and give you an expert opinion on what can and cannot be achieved after performing a thorough physical examination of the ears. Your surgeon may use computerised digital imaging to map the structure of the ears in detail to give you an idea of what your nose could look like after your procedure.
Your surgeon will also take a number of measurements as part of a detailed facial analysis. Finally, high resolution photographs are taken in a number of views of the ears from different angles. Your surgeon will also discuss with you the potential risks and complications of pinnaplasty and what to expect in the postoperative phase during your healing and recovery. It is important to know what medicines you taking as some medicines can interfere with blood clotting and may need to be stopped. Any history of medical conditions or previous surgery will also be recorded and all the compiled information is used to make a decision on your medical fitness for the otoplasty procedure. After a recommended two-week cooling-off period and provided you are appropriate for the procedure, you can then make an informed decision on whether you would like to proceed with the procedure. If you are unsure about any aspect of the procedure and what it entails then we would invite you to return for as many follow-up consultations with your surgeon as you like to make sure that pinnaplasty surgery is right for you. The consultation lasts about 45 minutes on average. It may take longer if your procedure is going to be more complex. We would actively recommend coming in for a follow-up consultation to ensure all your questions are answered.
Before the procedure
Once you have decided to move forward with ear pinning surgery. Our preoperative assessment team will be in touch to assess medical fitness prior to coming in on the day of surgery. There are a number of instructions to follow before your procedure including stopping any aspirin-containing medicines as these can increase bleeding and ideally stopping smoking. Smokers have a higher risk of slower wound healing as well as more chance of wound complications. On the day of your procedure, you must follow the preoperative fasting guidance which includes no food for 6 hours prior. Only clear fluids (water) are allowed up to 2 hours before your procedure.
On the day of your procedure
When you arrive for your otoplasty procedure, you should aim to arrive on time to allow the admission process to proceed smoothly. One of our nurses will formally admit you and will check a number of items including making sure you have your postoperative medications. You will have your vital signs measured including blood pressure and heart rate. The anaesthetist will then meet you to perform a preoperative airway assessment. Finally, your surgeon will consent you for the planned procedure followed by a detailed preoperative marking of the areas to be treated.

The otoplasty procedure takes about between 1-3 hours to perform and is easily performed under a local anaesthetic with or without oral sedation to make you feel relaxed. The option of TIVA general anaesthesia is also available if you prefer to be asleep for your procedure. The surgeon will first inject the ears with a local anaesthetic to make the area fully numb. Incisions will then be made to expose the underlying cartilage for reshaping. The incisions can be located on the front or back of the ear depending on the degree of correction required. The surgeon will gently separate the cartilage from the ear skin. The cartilage is then shaped using precise suture techniques to position the ears closed to the side of your head. The surgeon can also correct ear asymmetry if this is a problem for you. The otoplasty technique used in your procedure is dependent on what is to be achieved from the otoplasty surgery. Once the cartilage has been reshaped, the new position is carefully secured with non-absorbable sutures. The incision is then closed with absorbable sutures. Following this, a securing pinnaplasty garment is applied to the head to protect the ears and maintain them in the new position. Any scarring from otoplasty is often well concealed behind the ear.
After the procedure is complete, you will spend time in our recovery suite where you will be prepared for nurse-led discharge once you have met all the discharge criteria. It is important to have a responsible adult accompany you home and to look after you for the first 24 hours.
After your procedure
Once you are safely at home, you can be assured of having access to our specialist postoperative team round the clock. You will be given a contact number to contact your surgeon in the first 24 hours after surgery if there is any concern. An otoplasty procedure is associated with very little in the way of postoperative discomfort although some discomfort is common for the first week after surgery. Bruising should start to subside after 7-10 days. You should avoid intense sunlight after the procedure to reduce the risk of pigmentary changes.

Our postoperative team will look to call every day for the first 2 weeks after your procedure. This is so we can monitor your levels of comfort and can alert your surgeon if there is any concern. Our proactive approach allows the detection of any potential issues early which results in more effective treatment. You are advised to rest for at least a few days after your ear pinning procedure which will also help with pain control. Heavy exercise should be avoided for at least the first 4 weeks. Our postoperative clinical team will assess your face-to-face at your 1-week postoperative appointment to ensure healing is progressing normally and the wound site are healthy. Your head garment is usually removed at one or two weeks post-op which includes a wound check at this time to make sure the wound is healing normally. You will be booked for your surgeon's follow-up appointment for 6 weeks after your procedure.