Thigh lift in London
Unhappy with the appearance of your thighs? Feel like your thighs are too big? Do you want to have a slimmer or more youthful appearance? A thigh lift is an effective way to improve large or sagging thighs. 
All our surgeons are on the GMC specialist register.
Our clinic at 106 Crawford Street was recently inspected and rated as good across all 5 domains.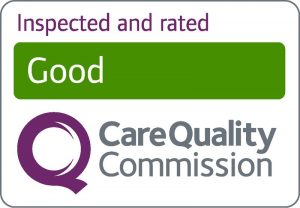 Why choose Centre for Surgery for your thigh lift procedure?
Over 10 years experience in all types of thigh lift – Full thigh lift, mini thigh lift and BodyTite thigh lift
We own and manage our own surgical facilities. Properly performed thigh lift surgery takes time and should not be rushed. Our surgeons perform a maximum of one thigh lift procedure in a day. We do not cram 3-4 procedures into one day like other providers. You want your surgeon to be well-rested and mentally and physically sharp to perform thigh lift which is a very physically demanding procedure to get the very best results.
Our surgeons live and work in London. We don't work with 'fly-in, fly-out' surgeons from Italy. This is very important because whilst your surgeon takes all precautions to minimise complications, complications can and do occur and our surgeons are readily available to manage any issues if and when they arise. Thigh lift is particularly well known for a higher risk of wound complications and any postoperative care must be very proactive to identify any issues as early as possible.
Patient testimonials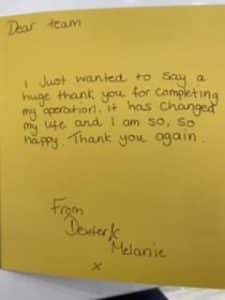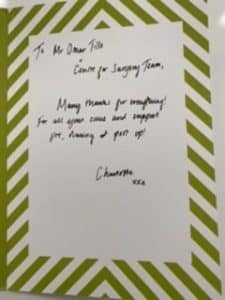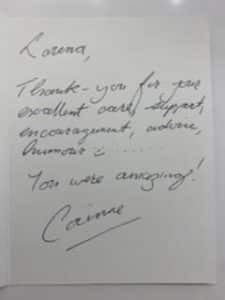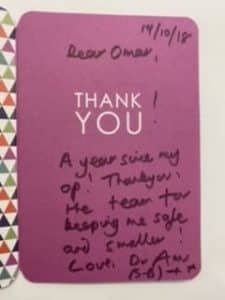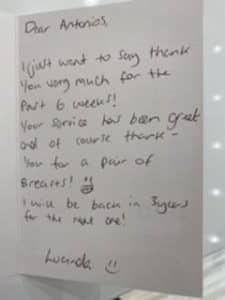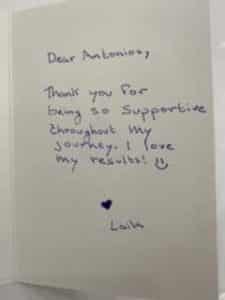 Benefits of thigh lift surgery
The effects of ageing, gravity and weight changes can cause the skin of the inner and outer thigh to lose tone. Thigh lift surgery is a highly effective procedure for women whose thighs have lost their youthful shape. The surgical procedure can dramatically improve the appearance of sagging thighs. Centre for Surgery has specialist expertise in body contouring surgery after significant weight loss.
Thigh lift surgery is increasing in popularity in the UK. People who have accumulated large amounts of loose, sagging skin on their thighs, and now wish to have their thighs reshaped can consider undergoing thigh lift surgery to lift their saggy thighs. You may also be interested in undergoing a mini thigh lift.
If you are not keen on the idea of having scars from thigh lift surgery, Centre for Surgery also offer a 'scarless thigh lift' utilising the innovative BodyTite RF technology. A BodyTite thigh lift utilises minimally invasive bipolar RF using specially designed single-use cannulas to tighten the skin and soft tissues along with Morpheus8 RF microneedling. By using both BodyTite and Morpheus8, your surgeon is able to address mild to moderate skin laxity in a minimally invasive manner and without the risks and downtime of a traditional full thigh lift which entails both horizontal and vertical scars. A BodyTite thigh lift can be performed under local anaesthetic (with or without oral sedation) in properly selected candidates.
Your surgeon may also wish to combine the BodyTite/Morpheus8 combination with a mini thigh lift to extend the benefits of a partial skin excision. In this case the procedure would be performed with TIVA anaesthesia
Candidates
The procedure is ideal for those who desire a toned appearance of their inner and outer thighs especially for those who feel that they have sagging appearance they want to get rid of.
Centre for Surgery offers this procedure for those who are over 18 years old. It is recommended that you stop smoking prior to the procedure, as well as during the recovery period.
If you are considering a thigh lift, you may also wish to look at what finance options we have available
The thigh lift procedure
A thigh lift is a cosmetic surgical procedure which is designed to reshape the thigh and hip area by removing excess skin and fat deposits from the thighs and hips.
In the surgery, the surgeon surgically removes excess thigh skin and fat and repositions the remaining skin and tissue to create a slimmer, firmer and more defined thigh. The surgeon may make either a horizontal or vertical incision, depending on your body, the location of the excess skin and fat and your end goals. 
The surgery to lift the thighs is often combined with other body lift surgeries such as liposuction and fat transfer to the buttocksto enhance the results. The operation usually takes around two to three hours to complete, depending on the extent of work required, how much excess skin you have, and whether any combined procedures are involved. 
Patients are usually discharged approximately three hours after the surgery. You will be able to go home the same day as your surgery.
Recovery
These risks and complications can be reduced by carefully following the post-surgery advice of your surgeon. Make sure that you have someone to look after you at home for at least the first week following the surgery.
Start walking as soon as possible, but avoid strenuous activities like gym activities or heavy housework as they may stress the incision sites.
Following a thigh tuck, light exercise is usually recommended as it can speed up the healing process and minimize the risk of developing blood clots. It may take you approximately four to six weeks to resume vigorous exercise. It is strongly recommended to wear the compression garment to help minimise bruising and swelling and smoothen the skin. Post-operative dressings are usually removed in two to three days. A visit to the surgeon will be needed for a wound evaluation.
If the above-mentioned instructions are followed closely, the thigh lift results can last for many years.
Potential Risks and Complications
As with any other surgery, thigh tuck carries a few risks and complications. Mentioned below are some of the potential complications associated with the surgery:
Persistent pain and discomfort during the healing process following a thigh tuck

Although rare, excessive bleeding can occur after this procedure 

 Substantial swelling that probably will last for several weeks

Bruising at the incision sites that can spread down the legs

Infection

Long visible scars

Possibility of scarring

Blood clots

Nerve damage

Fluid collection underneath the skin

Anaesthetic complications

Temporary or numbness around the thighs

Porary or numbness around the thighs
Thigh lift before and after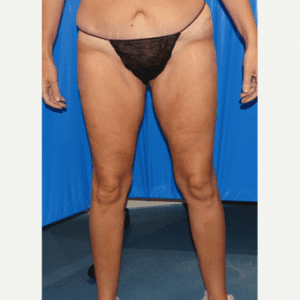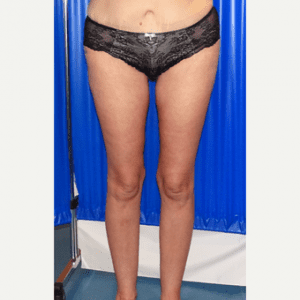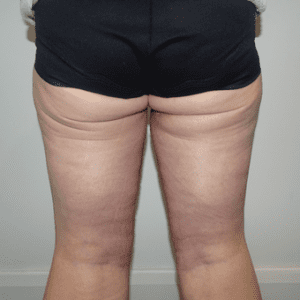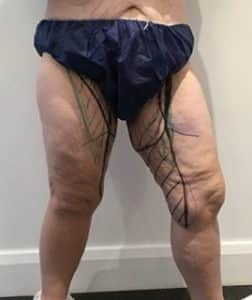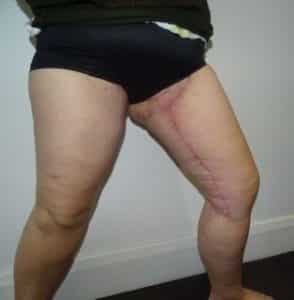 What To Expect
Find the right time
Our friendly and knowledgeable patient coordinators will speak with you to learn about your requirements, it's all confidential and your information will be used to assess whether a procedure is right for you. If the procedure is right for you, we'll organise a convenient date and time for you to visit to come and visit Marianne, our patient relationship manager at our bespoke central London clinic.
3D Crisalix imaging
Marianne will take time to listen to your needs and requirements and you you will receive a complementary 3D crisalix scan to enhance your experience. Marianne will give you a rough idea of guide prices at this stage. You can then be booked in to to see a surgeon of your choice based on their individual field of expertise.
Personalised quote
At the surgical consultation, you will meet directly with the plastic surgeon. The surgeon will thoroughly assess you to determine your suitability and advise of the best options for you. Your surgeon will then explain how the procedure will work including our innovative ClearSleep™ anaesthesia technique for those who chose to be asleep for their procedure. You will receive your personalised quote the next working day from your patient coordinator.