What is a temporal brow lift?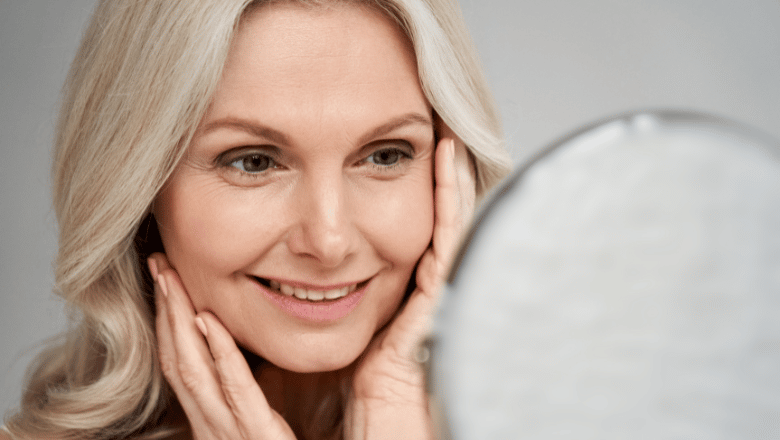 A temporal brow lift is also known as a lateral brow lift or mini brow lift and is minimally invasive compared to a traditional brow lift.  A temporal lift involves making a single short incision hidden within the hair and designed to lift the outer one-third of the brow and forehead. The recovery after a mini browlift is considered relatively quick, with most patients being able to return to normal activities after a few days. This is compared with traditional brow lift surgery, which involves a large incision across the upper forehead with a prolonged recovery period.
RELATED: Eyelid Surgery vs Brow Lift – What's the difference?
A lateral temporal lift is designed to address drooping of the outer part of the bra and does not produce a lifting effect on the central brow and forehead. The procedure is particularly effective for creating an arched brow appearance involving the outer one-third. People who have a lateral brow lift choose it to prevent an excessively wide-eyed or startled look which is a recognised risk of traditional brow lift surgery. Some people may be interested in achieving a curved or arched brow, even in younger age groups, despite minimal signs of ageing.
What are the benefits of a lateral temporal lift?
Lift the outer one-third of the eyebrow
Smoothen the forehead
Reduce lines and wrinkles affecting the brow and forehead
Remove or eliminate hooded eyelids
Reduce the appearance of crows feet, affecting the lateral aspect of the eyes
Give the eyes a wider appearance without a fatigued or sleepy look.
RELATED: Benefits of Brow Lift Surgery
Lateral browlift surgery achieves these benefits with minimally invasive surgical incisions that are expertly positioned within the hairline. The procedure is ideal for people who want to achieve subtle, natural-looking results and can be easily combined with other procedures such as blepharoplasty or a facelift. A temporal lift is most commonly combined with an eyelid lift, also known as an upper blepharoplasty. Upper eyelid surgery is designed to eliminate loose skin affecting the eyelids. A mini brow lift can also be used in combination with wrinkle-relaxing injections and dermal fillers for a synergistic approach to improving the appearance of deeper lines affecting the central part of the forehead and brow. Surgically lifting the central and inner part of the eyebrows involves more extensive surgical correction compared with lifting of the the temple region. Although in both cases, incisions will be required to lift the sagging tissue. The planned length and shape of the incision will be determined by the extent of surgical correction required and the patient's goals for treatment. An expert browlift surgeon will attempt to position incisions a minimum of 10 mm inside the hairline. A temporal browlift involves only two short incisions, which are placed on either side of the head and can be easily carried out under a local anaesthetic due to its minimally invasive nature. Recovery and healing are fairly rapid after the procedure due to the limited dissection required during the procedure.
Am I suitable for a temporal lift?
Although a mini browlift is less invasive compared with a traditional brow lift, it may not be a suitable treatment for every patient. The procedure is designed to lift a sagging or drooping outer brow in women and men. The procedure will not address a sagging inner brow. Many people will have tried non-invasive cosmetic treatments such as botulinum toxin type A before considering having a lateral brow lift. At your consultation, your surgeon will carefully listen to your needs and desires and what you would like to achieve from the temporal lift procedure. A full medical history will be taken, including any medicines you may be taking, if any. A thorough physical examination will then be performed to determine the most appropriate type of browlift procedure to effectively lift the outer part of the eyebrows. The procedure is most suitable for women and men who are in good physical and mental health who have developed sagging of the outer eyebrows. Patients are most commonly aged between the ages of 35 to 55. The procedure can improve vision for patients who may be experiencing visual disturbance due to an excessively low proposition combined with skin laxity affecting the upper eyelids. In these cases, the procedure should be combined with an upper blepharoplasty to eliminate hooded eyes.
RELATED: What are hooded eyes?
What does a temporal brow lift involve?
A lateral brow lift can be carried out using either a local anaesthetic if the procedure is performed independently or under general anaesthesia if it is combined with other facial procedures such as eyelid surgery or a mini facelift. The procedure takes between one and two hours to perform, and you will be able to go home later the same day once you have recovered from the anaesthetic effects.
The precise surgical technique and location of the incisions for a mini browlift will be determined by your individual anatomy and your goals for treatment. Most types of brow lift surgery involve making an incision within the hair-bearing scalp to permit access to remove excess skin. The deeper muscles that may be contributing to the formation of frown lines will then be tightened to lift your eyebrows to a more youthful level. In most cases, the incision is positioned in the temporal area to address changes most commonly caused by the ageing process.
Recovery after lateral brow lift
Once the lateral temporal lift procedure is complete, you will be advised to keep your head elevated for several days afterwards to accelerate the resolution of any swelling. It is normal to have visible bruising and temporary numbness, which should settle down within a few days after surgery. Bruising affecting the lower eyelid region may persist for up to 2 weeks. Any mild discomfort can be easily controlled with prescription painkillers issued by your surgeon.
You will need to attend a post-operative review appointment one week after temporal browlift surgery to have your incision lines reviewed, and dressings changed if required. You may begin to see the initial results of surgery, although there may still be significant swelling one week after surgery. If permanent sutures were inserted at the timer for surgery, they would be removed at this one-week appointment. You will be given personalised instructions on looking after your mini browlift incisions to ensure you get the best possible healing without the risk of excessive scarring. It is important to take it easy during the first two weeks after surgery to facilitate smooth healing with minimal risk of complications occurring. After two weeks, you may restart most normal activities, and you will be able to wash your hair three days after surgery.
What are the potential risks and complications of a temporal lift?
As with any surgical procedure, it is important to be aware of the risks and complications associated with a mini brow lift. Your surgeon takes appropriate precautions to minimise the risk of complications occurring, although even in the best hands, complications may still occur. Your surgeon will give detailed information on the risks to be aware of at your in-person consultation at our Baker Street clinic in London.
Bleeding and haematoma
Wound infection
Bruising and swelling
Excessive scarring
Asymmetry of the eyebrows
Sagging of the eyebrow
Medical References
Temporal brow lift London cost and prices - how much is lateral brow lift in London?
Mini brow lift surgery is always customised to the individual patient's needs to achieve aesthetically pleasing results. The cost of a temporal brow lift will be determined by the extent of surgical correction required, the surgeon you choose and where you choose to have your procedure. Once you have had an in-person consultation with one of our surgeons, you will receive a detailed quotation from your dedicated patient coordinator. Mini brow lift prices include surgical, anaesthetic, and facility fees. Postoperative aftercare visits are included in the cost of your procedure. If you would like to an estimate for lateral browlift prices in London, UK, call us today on 020 7993 4849 or complete the contact form below. We offer the full range of finance options, including 0% finance for eligible patients, via our finance partner, Chrysalis Finance.
RELATED: How much does a brow lift cost?
Is a mini brow lift worth it?
The vast majority of patients who have a lateral temporal lift tell us how they have experienced a significant boost in self-confidence and emotional well-being with how they look, which helps them to feel much better about themselves. Many patients wish they had the surgery much earlier in life.
Temporal Brow Lift at Centre for Surgery
Centre for Surgery is the leading cosmetic surgery clinic in London and is home to some of the most experienced brow lift surgeons in the UK. Prospective patients can be assured of receiving exceptionally high standards of medical care at our state-of-the-art Baker Street clinic in Marylebone. Call us today on 020 7993 4849 to schedule a face-to-face consultation with an expert consultant plastic surgeon.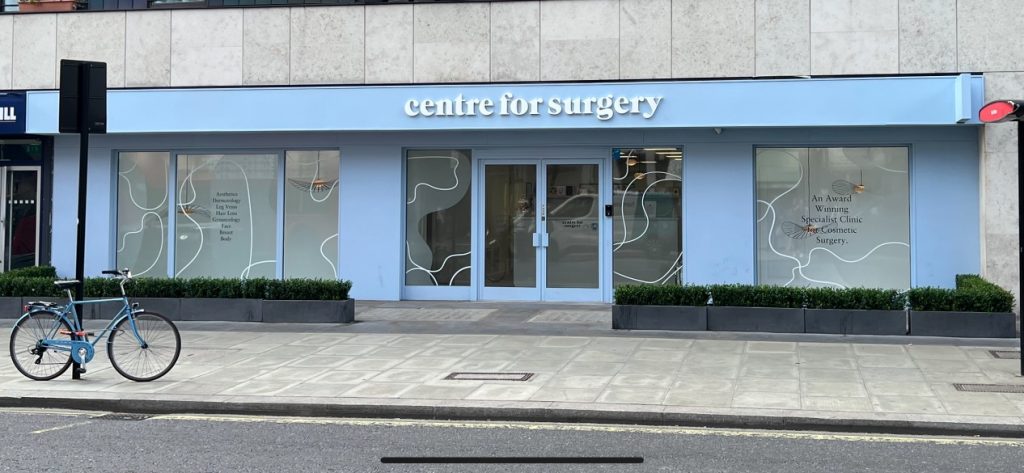 Amazing from start to finish, the communication was the main thing was fully informed and looked after, on the day of my breast augmentation, the staff were fab and made me feel at ease through out the whole process. Thank you so much.
Mohammed Farid
18/11/2021
I've had such a great experience with excellent advice, care and attention and surgical treatment (gynaecomastia) - I can fully endorse the treatment I have received from Centre for Surgery with absolutely no qualms at all. Brilliant in every way - thank you all so much.
Caroline Thorpe
14/11/2021
Very pleased with my whole experience of having a procedure. Was so nervous about getting treatment and i was reassured and felt so comfortable throughout thanks to the amazing nurses. I definitely made the right decision to have breast augmentation at centre for surgery with dr erel.
Melissa Briggs
08/11/2021
So glad I went with centre for surgery, the whole process went very smoothly from the consultations down to the actual day of the procedure. I was so nervous on the day but the whole team put me at ease and I'm happy with my results as I feel a lot more comfortable wearing certain clothes now. My surgeon was Alberto Di Giuseppe who performed a breast Augmentation on me, and I would definitely recommend as he was very clear on what the outcome of the surgery would be and which size would look the best for my frame.
Couldn't be happier with Dr Tillo work,i had my breast surgery one week ago and so happy with the results so far,all the staff are extremely nice and very supportive,i would definitely recommend their services,thank so much
From start to the finish everything was perfect for tummy tuck surgery. All staff is very friendly and the aftercare has been good. The Doctor and the nurse team was fantastic. I'm so happy...result is amazing. Thank you!!!
This was overall a great experience, all the staff at Centre for Surgery were friendly and put me at ease. It is a nerve wracking thing to go through an op but the staff were so nice. Mr Ertan has got a great team around him. On the day of the operation everything went smoothly to plan, there was no delay or holdups, I had another consultation with Mr Ertan who confirmed what was going to be done and that I was still happy to proceed. I was prepped for the procedure, I met with the anaesthetist who again was really nice and put me at ease explaining his role. After the procedure I woke up with the nurse by my side making sure I was OK and checking on me, I was able to stay in the clinic until I was ready to leave and was not rushed at all. I was well looked after from the start to the point when I was discharged. Post operation I was staying at a local hotel it was so close there was no point in even getting a taxi and I was able to walk back where my partner was waiting for me. I was expecting a lot of bruising to both my eyes but there was very little if any by the time the cast came off after 7 days, I am now at the two week post operation point and it is healing well with no outwardly visible bruising or scaring. The next milestone is a checkup at the 6 week point with my surgeon. If you're thinking of having something like this done I would highly recommend getting in touch with Centre for Surgery.
The staff at Centre for Surgery were very kind and accommodating. They answered any questions I had about the procedure and were constantly checking up on me. A special thank you to Christina for all her support throughout.
I would just like to state the quality of care received from the nurses at Centre for Surgery was beyond the highest level. Sophie takes her patient care to another level beyond words. She always puts me at ease. She is there for me even at awkward hours just when I mostly needed reassurance and she is one of the most compassionate nurses I have come across and demonstrates her passion naturally for caring for others. She totally deserves recognition at its finest and thank you for always being there for me. 😍