What is Preservation Rhinoplasty?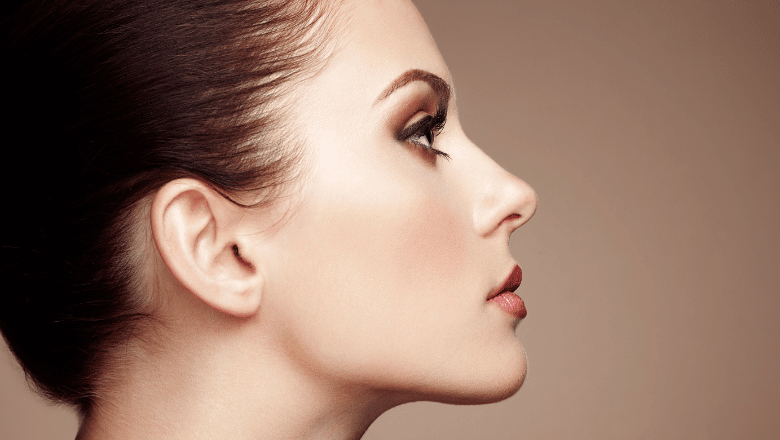 Preservation rhinoplasty has recently gained popularity in the UK and is an evolution of traditional rhinoplasty surgery. Rhinoplasty with preservation involves less invasive techniques that aim to preserve the delicate anatomy of the nose where possible. The techniques that are commonly used as part of rhinoplasty preservation were refined several years ago, and this specialist technique is now available at Centre for Surgery in London.
RELATED: Things to consider before getting a nose job
The nose is the most prominent feature of the face. When people have a deformed, crooked or asymmetrical-looking nose, these features can significantly distract from your overall facial features. Whether a person has sustained a previous traumatic injury or may have a certain nose structure from birth, rhinoplasty preservation can be the ideal treatment option.
RELATED: Is rhinoplasty worth it?
Preservation Rhinoplasty has been developed to address an increasingly prevalent issue in rhinoplasty surgery. As open rhinoplasty surgery has gradually replaced the closed technique as the preferred method of performing rhinoplasty surgery, many surgeons have resorted to aggressive techniques of removing excessive bone and cartilage as the primary means of reshaping the nose. Over the last five years, surgeons in Europe, Turkey and the USA have worked collaboratively to make key enhancements to surgical rhinoplasty to make the procedure less invasive than it currently is. Our rhinoplasty surgeons are one of only a handful in the UK to specialise in preservation rhinoplasty.
RELATED: Key Facts And Myths About Rhinoplasty Surgery
Rhinoplasty, also known as a nose job, is one of the most popular cosmetic surgery procedures in the UK. Preservation rhinoplasty allows you to achieve natural-looking results with minimal discomfort compared with a traditional rhinoplasty. The procedure can achieve long-lasting results with a quicker recovery compared with older techniques. Preservation rhinoplasty differs from traditional nose job surgery by preserving as much of the bone and cartilage in the nose as possible. Surgeons who specialise in preservation rhinoplasty aim to use delicate and precise interventions to surgically alter the shape of the nose with less tissue removed, hence the name preservation rhinoplasty.
What are the benefits of rhinoplasty preservation?
Despite preservation rhinoplasty being less invasive than traditional rhinoplasty surgery, the benefits of the technique continue astounding both patients and surgeons with the natural-looking results and lower risk profile. In many cases, the procedure can produce a smoother-looking nasal bridge without needing to fracture the nasal bone. Bruising and swelling are significantly less after preservation rhinoplasty than in the traditional technique.
RELATED: What Nose Shape Concerns Can Rhinoplasty Correct?
Further research has shown that removing less bone and cartilage from the nose helps to preserve nasal function better. There is a significantly lower risk of nasal airway obstruction or structural deformities occurring as part of the natural ageing process. Revision rhinoplasty is occasionally required after any type of nose surgery. If a patient requires a revision rhinoplasty after the preservation technique, there is a much better chance of achieving optimal results with a quicker recovery. This is due to more native tissue being present, including septal cartilage, which can be used for rhinoplasty revision if required. Revision rhinoplasty is often a challenging surgery to perform when it needs to be carried out after a previous traditional surgical rhinoplasty. A surgeon has a greater range of options for revision surgery after rhinoplasty with preservation.  The less missing tissue there is, the more the surgeon can surgically adjust. Overall, people with preservation rhinoplasty have much lower rates of revision rhinoplasty, making the procedure especially attractive for suitable patients.
RELATED: Is revision rhinoplasty worth it?
Who is not suitable for a preservation rhinoplasty?
It is important to appreciate that this technique is not suitable for every patient. Patients with more complex nasal deformities affecting the nose may require additional rhinoplasty surgery to obtain the best results. The procedure may be unsuitable for patients with thick sebaceous skin or excessively soft or weakened cartilage. Your surgeon may occasionally use a combined technique with a preservation rhinoplasty approach to address the nasal bridge and utilise traditional structural methods to reshape the nasal tip.
Only patients who have not had nose surgery before may be suitable for rhinoplasty with preservation. Preservation rhinoplasty is not suitable as part of a revision rhinoplasty technique. Your surgeon will use traditional structural techniques as part of your revision rhinoplasty. Primary surgery has often removed vital cartilage and ligaments, preventing surgeons from using preservation techniques during a subsequent rhinoplasty revision.
Traditional Rhinoplasty vs Preservation Rhinoplasty
There are several key features between preservation rhinoplasty and traditional rhinoplasty surgery to achieve the best possible results.
Preservation rhinoplasty is designed to produce a more natural-looking appearance
The nasal bridge is surgically reduced by removing bone and cartilage from the top. The preservation technique involves removing bone and cartilage from underneath the nose which helps to maintain the smooth natural controls of the nasal bridge which are fundamental to achieving a natural-looking appearance.
Rhinoplasty preservation has less risk of disturbing breathing function
After the preservation method of rhinoplasty, Haitians have a much lower risk of developing problems with breathing. Traditional surgery may involve the destruction of some of the vital soft tissues which maintain nasal function. This can result in airflow obstruction either soon after the procedure or several years later. Preservation surgery helps to preserve these vital soft tissues throughout the procedure which eliminates the requirement for a future reconstructive procedure.
Rhinoplasty with preservation has a quicker recovery
The preservation method of surgery is different from traditional structural rhinoplasty in that the surgeon separates soft tissues in such a way as to preserve the delicate ligaments and blood vessels which form a vital component of the soft tissues. The dissection plane is often beneath the periosteal layer of the bone and the perichondrial layer of the cartilage. Preserving these structures helps to minimise bruising and swelling, which allows for a quicker recovery compared with traditional surgery. Patients who have had preservation rhinoplasty may experience full healing within six weeks compared with several months for traditional surgery.
Am I suitable?
Preservation rhinoplasty is an ideal treatment option for patients who have a crooked nose or prominent dorsal hump. Patients who have a wide or droopy tip may also be suitable. The technique is particularly effective for patients who are happy with the appearance of the nasal Dawson from the front but do not like how their nose looks from the side. The procedure is unsuitable for patients with an excessively white nasal bridge or significant asymmetry of the upper third of the nose. People who have had previous rhinoplasty surgery are unsuitable for the preservation rhinoplasty technique.
RELATED: What are the different types of nose shapes?
Patients should be in a good state of overall health with no chronic medical conditions. They should have realistic expectations of what the procedure can achieve. Most patients considering this procedure want to improve their nose's appearance without making it have the "operated on look". They want to achieve natural-looking results. Here at Centre for Surgery, our surgeons utilise advanced preservation rhinoplasty techniques to make your nose appear in balance with the rest of your face.
Ideal patients should ideally be non-smokers. Smokers will need to quit at least four weeks before and after the procedure because smoking can affect wound healing. Preservation rhinoplasty can produce a significant boost in self-confidence. When you feel happier about your appearance, this can help you to feel better about yourself. Before consider having rhinoplasty preservation, you should discuss your ideas and expectations with your surgeon at an in-person consultation before making an informed decision on the best treatment option.
Preservation rhinoplasty procedure
Your procedure will be performed at our state-of-the-art Baker Street clinic in Marylebone. A general anaesthetic is used to ensure your comfort during and after the procedure, and you will be able to go home later the same day once you have recovered from the effects of the anaesthetic. Preservation rhinoplasty takes between 2 to 3 hours to carry out, which is longer than traditional rhinoplasty surgery due to the extra care and precision required to preserve the soft tissue structural framework of the nose during the procedure.
One of the most common reasons patients come to see us is to reduce a prominent bony hump on the bridge of the nose. In traditional surgery, the hump is either surgically removed or shaved down, particularly if it is a smaller hump. In dorsal preservation, the surgeon meticulously removes small amounts of cartilage or bone from beneath the dorsal hump. This is combined with repositioning the upper or lower part of the septum to allow the nasal bridge to be reduced in height from below. This is in contrast to the traditional method of removing the bony hump on the nasal bridge from above. Using the preservation technique allows the surgeon to create a very smooth and natural-looking nasal bridge with a much lower risk of causing localised indentations or small bumps.
Preservation rhinoplasty can also be used for reshaping the nasal tip. Here the surgeon aims to preserve as much of the tip cartilage as possible and focus on reconstructing the internal nasal ligaments that attach the underlying cartilage to the skin. In many cases, the surgeon may not have to lift the nasal skin upwards. This helps to minimise bruising and swelling for a much quicker recovery. Our surgeons are skilled in using both the open approach and closed approach for preservation of the nasal tip.
RELATED: How to make your nose smaller
How long does recovery take?
Once the procedure has finished and you have recovered from the effects of the anaesthetic, a friend or relative will need to escort you home and look after you for the first 24 hours. Compared with traditional rhinoplasty surgery, you may feel less congested or puffy, and there should be a little or no discomfort. Any mild discomfort can be easily controlled with over-the-counter painkillers such as paracetamol. You may experience very minor bleeding during the first two days after the procedure this will resolve on its own. Try to refrain from blowing your nose for the first two weeks to allow the internal tissues to heal. Preservation rhinoplasty involves delicate techniques which help to minimise bruising and swelling. Any mild bruising and swelling experience should settle down after a few days and can be helped to disappear quicker by applying cold packs and sleeping with your head propped up on a couple of pillows. Swelling may take several months to disappear especially in the tip of the nose. You'll be able to carry out light activities within a few days after the procedure and can return to work one week after surgery. We amend avoiding any strenuous exercise for the first six weeks after preservation rhinoplasty.
Why choose Centre for Surgery for preservation rhinoplasty?
Centre for Surgery is the leading cosmetic surgery clinic in London. Our surgeons perform over 100 rhinoplasty procedures each year. The number of patients choosing to have preservation rhinoplasty continues to grow year on year.  our main objectives are to help you achieve your treatment goals whilst maintaining the highest standards of medical care. Our treatment philosophy focuses on reshaping your nose for a natural-looking appearance. Our surgeons have experience in all types of rhinoplasty surgery, including open rhinoplasty, closed rhinoplasty, ultrasonic rhinoplasty and revision rhinoplasty.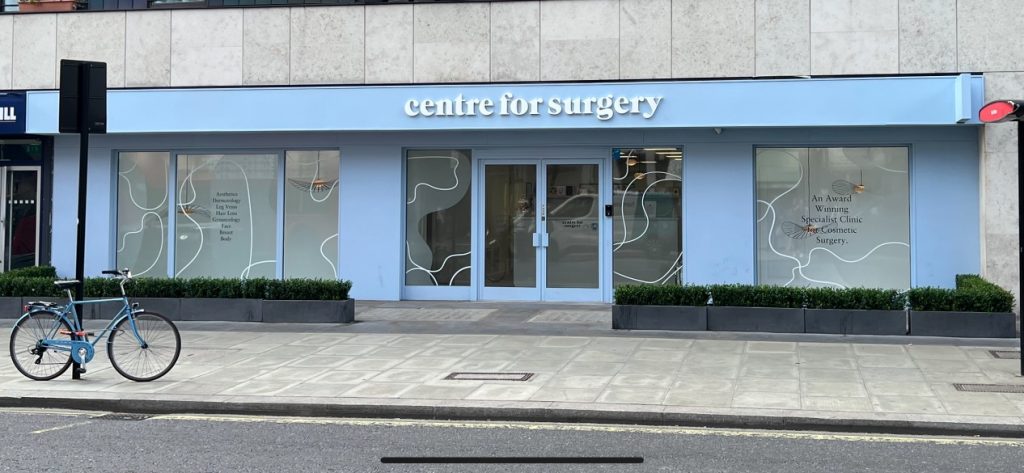 Amazing from start to finish, the communication was the main thing was fully informed and looked after, on the day of my breast augmentation, the staff were fab and made me feel at ease through out the whole process. Thank you so much.
Mohammed Farid
18/11/2021
I've had such a great experience with excellent advice, care and attention and surgical treatment (gynaecomastia) - I can fully endorse the treatment I have received from Centre for Surgery with absolutely no qualms at all. Brilliant in every way - thank you all so much.
Caroline Thorpe
14/11/2021
Very pleased with my whole experience of having a procedure. Was so nervous about getting treatment and i was reassured and felt so comfortable throughout thanks to the amazing nurses. I definitely made the right decision to have breast augmentation at centre for surgery with dr erel.
Melissa Briggs
08/11/2021
So glad I went with centre for surgery, the whole process went very smoothly from the consultations down to the actual day of the procedure. I was so nervous on the day but the whole team put me at ease and I'm happy with my results as I feel a lot more comfortable wearing certain clothes now. My surgeon was Alberto Di Giuseppe who performed a breast Augmentation on me, and I would definitely recommend as he was very clear on what the outcome of the surgery would be and which size would look the best for my frame.
Couldn't be happier with Dr Tillo work,i had my breast surgery one week ago and so happy with the results so far,all the staff are extremely nice and very supportive,i would definitely recommend their services,thank so much
From start to the finish everything was perfect for tummy tuck surgery. All staff is very friendly and the aftercare has been good. The Doctor and the nurse team was fantastic. I'm so happy...result is amazing. Thank you!!!
This was overall a great experience, all the staff at Centre for Surgery were friendly and put me at ease. It is a nerve wracking thing to go through an op but the staff were so nice. Mr Ertan has got a great team around him. On the day of the operation everything went smoothly to plan, there was no delay or holdups, I had another consultation with Mr Ertan who confirmed what was going to be done and that I was still happy to proceed. I was prepped for the procedure, I met with the anaesthetist who again was really nice and put me at ease explaining his role. After the procedure I woke up with the nurse by my side making sure I was OK and checking on me, I was able to stay in the clinic until I was ready to leave and was not rushed at all. I was well looked after from the start to the point when I was discharged. Post operation I was staying at a local hotel it was so close there was no point in even getting a taxi and I was able to walk back where my partner was waiting for me. I was expecting a lot of bruising to both my eyes but there was very little if any by the time the cast came off after 7 days, I am now at the two week post operation point and it is healing well with no outwardly visible bruising or scaring. The next milestone is a checkup at the 6 week point with my surgeon. If you're thinking of having something like this done I would highly recommend getting in touch with Centre for Surgery.
The staff at Centre for Surgery were very kind and accommodating. They answered any questions I had about the procedure and were constantly checking up on me. A special thank you to Christina for all her support throughout.
I would just like to state the quality of care received from the nurses at Centre for Surgery was beyond the highest level. Sophie takes her patient care to another level beyond words. She always puts me at ease. She is there for me even at awkward hours just when I mostly needed reassurance and she is one of the most compassionate nurses I have come across and demonstrates her passion naturally for caring for others. She totally deserves recognition at its finest and thank you for always being there for me. 😍
FAQs
What are the risks of preservation rhinoplasty?

As with any type of surgical procedure, there are risks associated with this procedure, including: bleeding, infection, excessive scarring, difficulty breathing, unsatisfactory results and anaesthetic complications.

Does preservation rhinoplasty hurt?

The procedure involves a general anaesthetic which means he will not be able to feel anything during the procedure. You should feel mild discomfort at most in the postoperative recovery period, which can be easily controlled with over-the-counter painkillers.

How much does preservation rhinoplasty cost?

The cost of the procedure will be determined by the extent of surgical correction required and your goals for treatment. Whether any additional procedures will be required to achieve the desired result will also affect the cost of the procedure. Call us today to get a rough guide price. Once you have had an in-person consultation, your patient coordinator will give you a detailed quotation.

See our Face cosmetic surgery page for guide prices.