Preservation Rhinoplasty London & UK

Preserve your natural beauty with preservation rhinoplasty – the gentle approach to enhancing your nose
Preservation rhinoplasty has recently gained popularity in the UK and is an evolution of traditional rhinoplasty surgery. Rhinoplasty with preservation involves less invasive techniques that aim to preserve the delicate anatomy of the nose where possible. The techniques commonly used as part of rhinoplasty preservation were refined several years ago, and this specialist technique is now available at Centre for Surgery in London.

RELATED: Things to consider before getting a nose job
The nose is the most prominent feature of the face. When people have a deformed, crooked or asymmetrical-looking nose, these features can significantly distract from their overall facial features. Whether a person has sustained a previous traumatic injury or may have a certain nose structure from birth, rhinoplasty preservation can be the ideal treatment option.
RELATED: Is rhinoplasty worth it?
Preservation rhinoplasty has been developed to address an increasingly prevalent issue in rhinoplasty surgery. As open rhinoplasty surgery has gradually replaced the closed technique as the preferred method of performing rhinoplasty surgery, many surgeons have resorted to aggressive techniques of removing excessive bone and cartilage as the primary means of reshaping the nose. Over the last five years, surgeons in Europe, Turkey and the USA have worked collaboratively to make key enhancements to surgical rhinoplasty to make the procedure less invasive than it currently is. Our rhinoplasty surgeons are one of only a handful in the UK to specialise in preservation rhinoplasty.
RELATED: Key Facts And Myths About Rhinoplasty Surgery
Rhinoplasty, also known as a nose job, is one of the most popular cosmetic surgery procedures in the UK. Preservation rhinoplasty allows you to achieve natural-looking results with minimal discomfort compared with traditional rhinoplasty. The procedure can achieve long-lasting results with a quicker recovery compared with older techniques. Preservation rhinoplasty differs from traditional nose job surgery by preserving as much bone and cartilage in the nose as possible. Surgeons who specialise in preservation rhinoplasty aim to use delicate and precise interventions to surgically alter the shape of the nose with less tissue removed, hence the name preservation rhinoplasty.
Preservation Rhinoplasty Before & After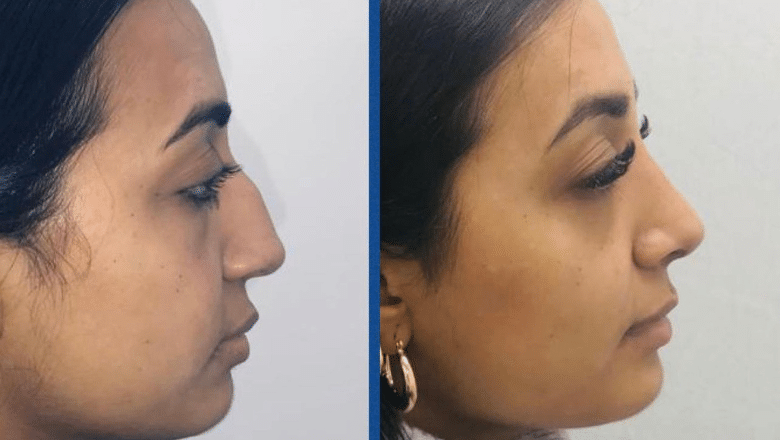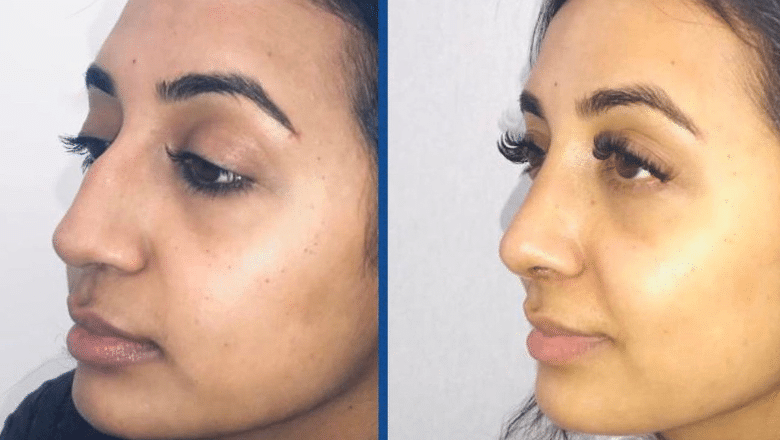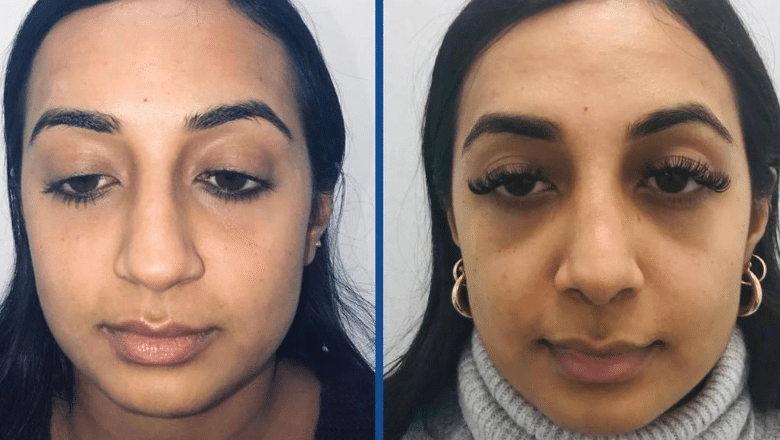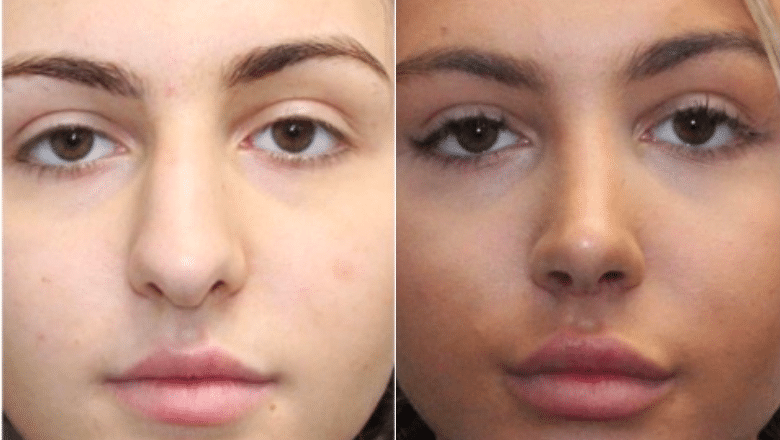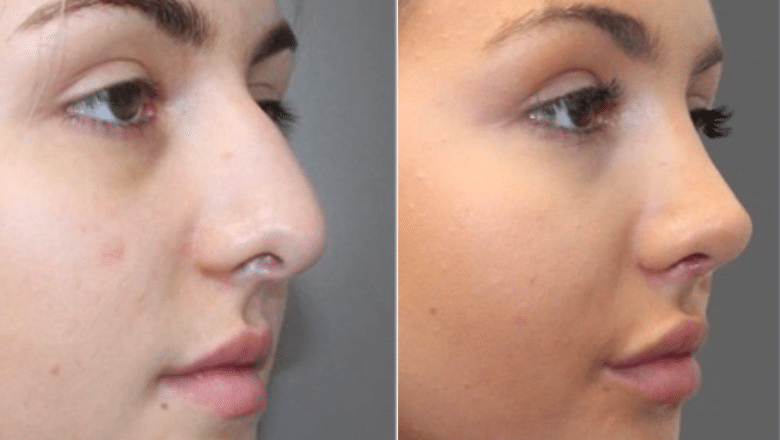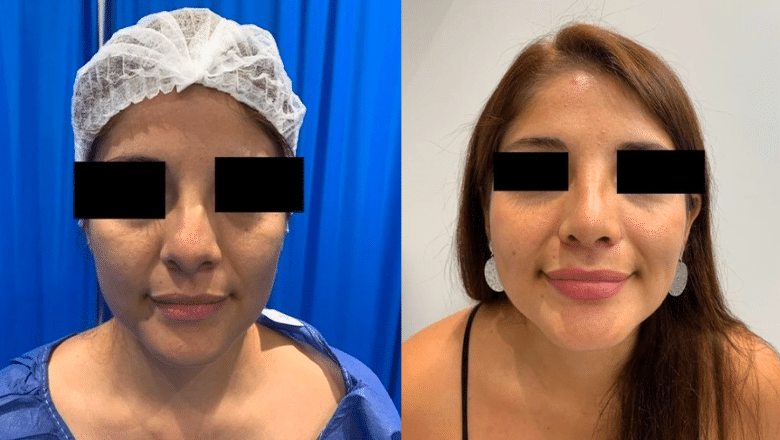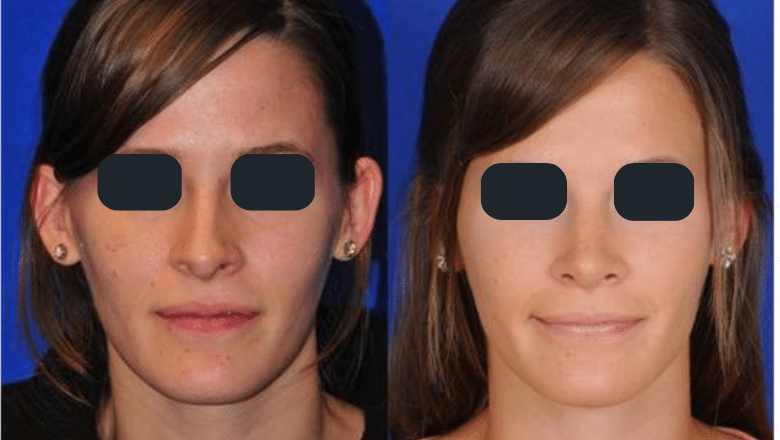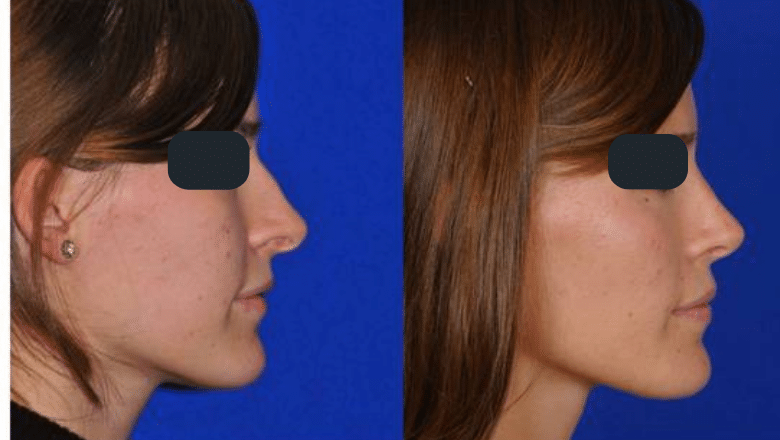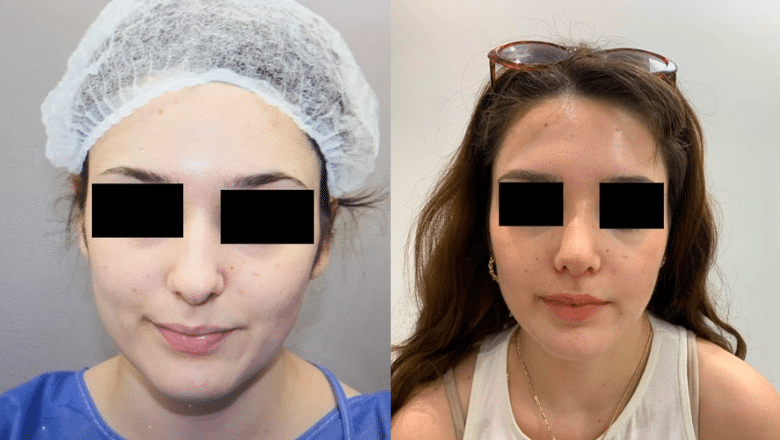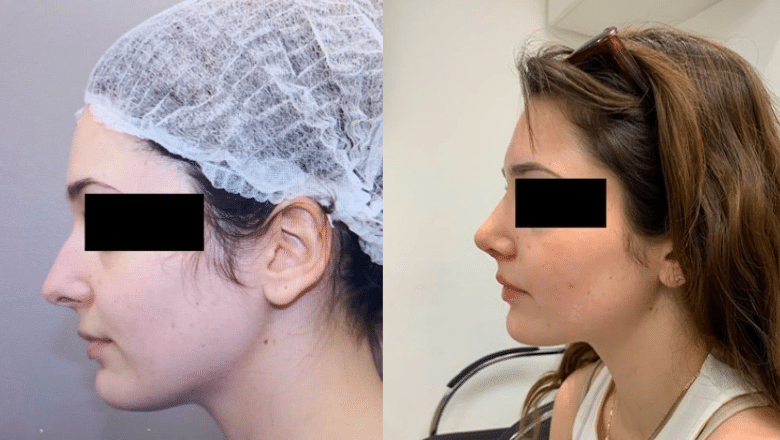 History of preservation rhinoplasty
Preservation rhinoplasty is a relatively new approach in the field of rhinoplasty, with its roots tracing back to the early 2000s. The concept of preservation techniques in rhinoplasty is based on the principle of conserving the natural anatomy and structures of the nose while addressing aesthetic and functional issues.
Dr Yves Saban, a French facial plastic surgeon, is considered one of the pioneers of preservation rhinoplasty. He developed the "push-down" technique in the early 2000s, which focused on preserving the dorsal hump of the nose rather than removing it. This technique aimed to maintain the natural nasal structures while still achieving the desired aesthetic outcome.
In the following years, other surgeons, including Dr Olivier Gerbault from France and Dr Enrico Robotti from Italy, contributed to the development and refinement of preservation rhinoplasty techniques. These surgeons focused on minimising tissue trauma, improving patient outcomes, and reducing complications associated with a traditional rhinoplasty.
Preservation rhinoplasty has continued to evolve over the past two decades, with advancements in surgical techniques and a better understanding of nasal anatomy. The approach has gained popularity among both surgeons and patients due to its numerous benefits, such as reduced tissue disruption, faster recovery, and more predictable results.
However, it is essential to note that preservation rhinoplasty may not be suitable for all patients or all types of nasal concerns. A qualified and experienced surgeon should determine the most appropriate approach based on the individual needs and goals of the patient.
Benefits of preservation rhinoplasty
Preservation rhinoplasty is a relatively newer approach to traditional rhinoplasty that focuses on maintaining the natural anatomy of the nose while making subtle changes to improve its appearance and function. This technique has gained popularity due to its numerous benefits:
Minimal tissue disruption: Preservation rhinoplasty aims to preserve as much of the existing nasal structures as possible. This results in less disruption of the tissues and reduces the risk of complications associated with more invasive techniques.
Faster recovery: Since the procedure is less invasive, the recovery time is usually shorter compared to traditional rhinoplasty. Patients can generally return to their normal activities more quickly.
Reduced postoperative swelling and bruising: Preservation rhinoplasty is associated with less swelling and bruising, which allows for a more comfortable recovery period and faster resolution of these side effects.
More predictable results: By preserving the natural nasal anatomy, preservation rhinoplasty often yields more predictable outcomes. This means patients are more likely to achieve their desired results without the need for revision surgery.
Natural appearance: One of the key goals of preservation rhinoplasty is to maintain the natural appearance of the nose. This approach ensures that the final result looks harmonious with the patient's facial features and retains their unique ethnic characteristics.
Improved nasal function: Preservation rhinoplasty can help improve nasal function by addressing issues such as a deviated septum while preserving the integrity of the nasal structures.
Reduced risk of complications: Since preservation rhinoplasty is less invasive, the risk of complications such as scarring, breathing difficulties, and postoperative deformities is generally lower compared to traditional rhinoplasty.
Keep in mind that preservation rhinoplasty may not be suitable for all patients or all types of nasal concerns. It's essential to consult with a qualified and experienced surgeon who can determine the most appropriate approach based on your individual needs and goals.
Despite preservation rhinoplasty being less invasive than traditional rhinoplasty surgery, the benefits of the technique continue to astound both patients and surgeons with the natural-looking results and lower risk profile. In many cases, the procedure can produce a smoother-looking nasal bridge without needing to fracture the nasal bone. Bruising and swelling are significantly less after preservation rhinoplasty than in the traditional technique.
RELATED: What Nose Shape Concerns Can Rhinoplasty Correct?
Further research has shown that removing less bone and cartilage from the nose helps to preserve nasal function better. There is a significantly lower risk of nasal airway obstruction or structural deformities occurring as part of the natural ageing process. Revision rhinoplasty is occasionally required after any nose surgery. If a patient requires a revision rhinoplasty after the preservation technique, there is a much better chance of achieving optimal results with a quicker recovery. This is due to more native tissue being present, including septal cartilage, which can be used for rhinoplasty revision if required. Revision rhinoplasty is often a challenging surgery to perform when it needs to be carried out after a previous traditional surgical rhinoplasty. A surgeon has a greater range of options for revision surgery after rhinoplasty with preservation. The less missing tissue there is, the more the surgeon can surgically adjust. Overall, people with preservation rhinoplasty have much lower rates of revision rhinoplasty, making the procedure especially attractive for suitable patients.
RELATED: Is revision rhinoplasty worth it?
Who is not suitable for a preservation rhinoplasty?
It is important to appreciate that this technique is not suitable for every patient. Patients with more complex nasal deformities affecting the nose may require additional rhinoplasty surgery to obtain the best results. The procedure may be unsuitable for patients with thick sebaceous skin or excessively soft or weakened cartilage. Your surgeon may occasionally use a combined technique with a preservation rhinoplasty approach to address the nasal bridge and utilise traditional structural methods to reshape the nasal tip.
Only patients who have not had nose surgery before may be suitable for rhinoplasty with preservation. Preservation rhinoplasty is not suitable as part of a revision rhinoplasty technique. Your surgeon will use traditional structural techniques as part of your revision rhinoplasty. Primary surgery has often removed vital cartilage and ligaments, preventing surgeons from using preservation techniques during a subsequent rhinoplasty revision.
Traditional Rhinoplasty vs Preservation Rhinoplasty
There are several key features between preservation rhinoplasty and traditional rhinoplasty surgery to achieve the best possible results.
Preservation rhinoplasty is designed to produce a more natural-looking appearance.
The nasal bridge is surgically reduced by removing bone and cartilage from the top. The preservation technique involves removing bone and cartilage from underneath the nose, which helps to maintain the smooth, natural controls of the nasal bridge, which are fundamental to achieving a natural-looking appearance.
Rhinoplasty preservation has less risk of disturbing breathing function.
After the preservation method of rhinoplasty, there is a much lower risk of developing problems with breathing. Traditional surgery may involve the destruction of some of the vital soft tissues which maintain nasal function. This can result in airflow obstruction either soon after the procedure or several years later. Preservation surgery helps to preserve these vital soft tissues throughout the procedure, which eliminates the requirement for a future reconstructive procedure.
Rhinoplasty with preservation has a quicker recovery
The preservation method of surgery is different from traditional structural rhinoplasty in that the surgeon separates soft tissues in such a way as to preserve the delicate ligaments and blood vessels which form a vital component of the soft tissues. The dissection plane is often beneath the periosteal layer of the bone and the perichondrial layer of the cartilage. Preserving these structures helps to minimise bruising and swelling, which allows for a quicker recovery compared with traditional surgery. Patients who have had preservation rhinoplasty may experience full healing within six weeks compared with several months for traditional surgery.
Closed Preservation Rhinoplasty
Closed preservation rhinoplasty, also known as endonasal rhinoplasty or scarless rhinoplasty, is a type of rhinoplasty procedure that involves making incisions inside the nose to access and reshape the nasal structure without creating external incisions or scars.
This approach offers several advantages compared to traditional open rhinoplasty, where the surgeon creates an external incision at the base of the nose to access the nasal structure. With closed preservation rhinoplasty, patients experience less visible scarring and have a shorter recovery period with less postoperative swelling, bruising, and pain.
Additionally, because the incisions are made inside the nostrils, there is no visible scarring, which means patients can have the procedure without worrying about visible scars.
Closed preservation rhinoplasty is typically performed for minor to moderate nasal reshaping, such as removing a hump on the nasal bridge, refining the tip of the nose, or reducing the size of the nostrils.
At Centre for Surgery, we have skilled and experienced plastic surgeons who specialize in closed preservation rhinoplasty. Our surgeons use the latest techniques and technologies to ensure optimal results while minimising discomfort, risks, and complications associated with the procedure.
If you're interested in closed preservation rhinoplasty or have any questions about the procedure, our team at Centre for Surgery is here to help you every step of the way. We offer personalised consultations to assess your individual needs and goals and create a customized treatment plan to achieve your desired results.
Am I suitable?
Preservation rhinoplasty is an ideal treatment option for patients with a crooked nose or prominent dorsal humps. Patients who have a wide or droopy tip may also be suitable. The technique is particularly effective for patients who are happy with the appearance of the nasal Dawson from the front but do not like how their nose looks from the side. The procedure is unsuitable for patients with an excessively white nasal bridge or significant asymmetry of the upper third of the nose. People who have had previous rhinoplasty surgery are unsuitable for the preservation rhinoplasty technique.
RELATED: What are the different types of nose shapes?
Patients should be in a good state of overall health with no chronic medical conditions. They should have realistic expectations of what the procedure can achieve. Most patients considering this procedure want to improve their nose's appearance without making it have the "operated on look". They want to achieve natural-looking results. Here at Centre for Surgery, our surgeons utilise advanced preservation rhinoplasty techniques to make your nose appear balanced with the rest of your face.
Patients should ideally be non-smokers. Smokers must quit at least four weeks before and after the procedure because smoking can affect wound healing. Preservation rhinoplasty can produce a significant boost in self-confidence. When you feel happier about your appearance, this can help you to feel better about yourself. Before considering having rhinoplasty preservation, you should discuss your ideas and expectations with your surgeon at an in-person consultation before making an informed decision on the best treatment option.
Watch the Rhinoplasty Animated Video
Preservation rhinoplasty procedure
Your procedure will be performed at our state-of-the-art Baker Street clinic in Marylebone. A general anaesthetic is used to ensure your comfort during and after the procedure, and you will be able to go home later the same day once you have recovered from the effects of the anaesthetic. Preservation rhinoplasty takes 2 to 3 hours to carry out, which is longer than traditional rhinoplasty surgery due to the extra care and precision required to preserve the soft tissue structural framework of the nose during the procedure.
One of the most common reasons patients come to see us is to reduce a prominent bony hump on the bridge of the nose. In traditional surgery, the hump is surgically removed or shaved down, particularly if it is a smaller hump. In dorsal preservation, the surgeon meticulously removes small amounts of cartilage or bone from beneath the dorsal hump. This is combined with repositioning the upper or lower part of the septum to allow the nasal bridge to be reduced in height from below. This is in contrast to the traditional method of removing the bony hump on the nasal bridge from above. The preservation technique allows the surgeon to create a very smooth and natural-looking nasal bridge with a much lower risk of causing localised indentations or small bumps.
Preservation rhinoplasty can also be used for reshaping the nasal tip. Here the surgeon aims to preserve as much of the tip cartilage as possible and focus on reconstructing the internal nasal ligaments that attach the underlying cartilage to the skin. In many cases, the surgeon may not have to lift the nasal skin upwards. This helps to minimise bruising and swelling for a much quicker recovery. Our surgeons are skilled in using both the open approach and closed approach for the preservation of the nasal tip.
RELATED: How to make your nose smaller
Recovery after preservation rhinoplasty
Recovering after preservation rhinoplasty can take several weeks. Preservation rhinoplasty is a technique where the natural cartilage and bone structure of the nose are preserved as much as possible, rather than removing or reshaping them.
RELATED: Recovery After Rhinoplasty – Top Tips
During the first few days after the surgery, you may experience some pain and discomfort. Your surgeon will prescribe pain medication to help manage this. It is also common to have swelling and bruising around the eyes and nose. This will usually start to subside after the first week but can take several weeks to disappear completely.
You may have a splint or cast placed on your nose to help maintain the new shape of the nose during the healing process. The splint or cast will be removed by your surgeon in the first week after the surgery.
You will also have to avoid strenuous activity for about two weeks after the surgery. This includes heavy lifting, intense exercise, and bending over. You will also need to avoid blowing your nose, bending over, or any activities that may cause an increase in blood pressure for about two weeks after surgery.
You must also avoid exposing your nose to direct sunlight for the first several months after the surgery. This is because the skin on the nose is very delicate and can be easily damaged by the sun's UV rays.
You will have post-operative appointments with your surgeon to monitor the healing process and ensure everything is going well. It may take several months for the final results of the preservation rhinoplasty to be visible.
It is important to remember that preservation rhinoplasty is a complex procedure, and the recovery process can take longer than primary rhinoplasty. Additionally, it is important to follow the surgeon's instructions for post-operative care and to be patient while the nose heals.
RELATED: Risks of rhinoplasty surgery and how to minimise them
Why choose Centre for Surgery for preservation rhinoplasty?
Centre for Surgery is the leading cosmetic surgery clinic in London. Our surgeons perform over 100 rhinoplasty procedures each year. The number of patients choosing to have preservation rhinoplasty continues to grow yearly. Our main objectives are to help you achieve your treatment goals whilst maintaining the highest standards of medical care. Our treatment philosophy focuses on reshaping your nose for a natural-looking appearance. Our surgeons have experience in all types of rhinoplasty surgery, including open rhinoplasty, closed rhinoplasty, ultrasonic rhinoplasty and revision rhinoplasty.