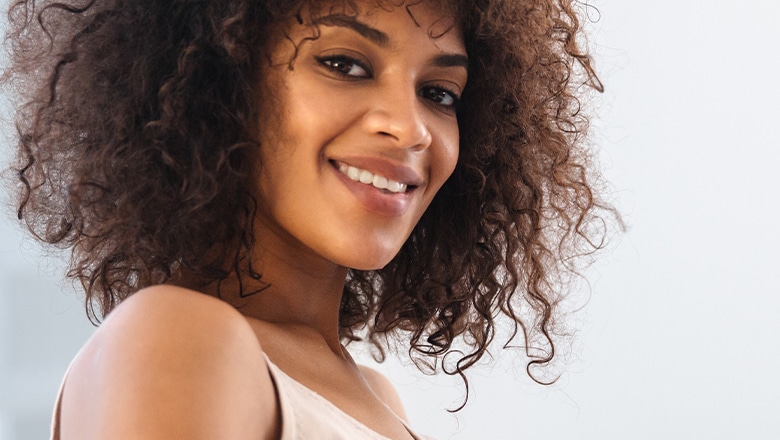 Rhinoplasty also known as nose job surgery is one of the most commonly performed cosmetic surgery procedures at Centre for Surgery. Many patients choose not to share details about a rhinoplasty procedure they have had with others and is often something very private for patients who have undergone the procedure. This is entirely understandable although in many cases, there are a number of myths that have developed around the procedure and a lack of understanding of the risks, rhinoplasty recovery process and what kind of expectations one should have from the surgery. As with all cosmetic surgery procedures, we would always recommend patients carry out detailed research before deciding to undergo rhinoplasty and we hope the information below will be useful in helping prospective rhinoplasty patients in making an informed decision about having a nose job procedure.
Key facts about rhinoplasty
Rhinoplasty surgery results in scars
Any type of surgery will involve a scar if an incision has been made in the skin, and rhinoplasty surgery is no different. The visibility of the scarring is determined by the type of rhinoplasty undertaken, as the position of the incision is different in each case
Open rhinoplasty is the most commonly performed type of rhinoplasty and involves incisions which are made on the columella, and these can appear visible during the first few weeks of healing
Closed rhinoplasty involves all incisions being located inside the nostrils, so they should not be visible to the naked eye
Our rhinoplasty surgeons are experienced in positioning all incisions within the natural folds and curves of the nose and nostril area to ensure that any resulting scars are as invisible as possible.  Centre for Surgery is also an expert centre in scar management with a full range of non-surgical and surgical techniques to optimise the appearance of scars.
Surgical versus non-surgical rhinoplasty
Rhinoplasty can result in a significant amount of bruising and swelling
Rhinoplasty surgery is highly intricate, and our surgeons take great care to use only the gentlest surgical techniques to minimise bruising and swelling after a Rhinoplasty. Having said that, it is not uncommon for bruising to appear under the eyes and in the cheek area. Open rhinoplasty is associated with a higher amount of bruising and swelling compared with the closed technique. Your skin type will also play a role in determining the amount of bruising. Patients with thin skin will be more prone to developing bruising than those with thicker skin.
What is the recovery like from rhinoplasty?
Preservation rhinoplasty is one of the most advanced techniques for carrying out minimally invasive surgery with reduced bruising and swelling and a shorter rhinoplasty recovery period. Surgical techniques used for reducing dorsal humps with preservation techniques often avoid the need for the traditional mallet and chisel instruments which helps to reduce bruising after surgery.
How long does swelling last after a Rhinoplasty?
Reduced sensitivity commonly occurs after Rhinoplasty
Most surgical procedures will often result in reduced sensitivity after the procedure, and this is most commonly due to nerves which supply the skin becoming temporarily disrupted giving rise to loss of sensation. Fortunately, in most cases, the normal sensation will return gradually over the first four weeks after rhinoplasty.
Loss of smell commonly occurs after rhinoplasty
It is not uncommon to develop a reduced sense of smell after the rhinoplasty procedure, and this is most commonly due to swelling, which develops and this may involve the mucous membranes swelling up on the inside of the nose. The ability to smell and taste may be temporarily impaired during the first six weeks after the procedure.
Both men and women can have a Rhinoplasty
Rhinoplasty consistently ranks as one of the most popular cosmetic surgery procedures for both women and men. The procedure is often the most popular procedure carried out in men, alongside liposuction and hair transplant surgery. The general techniques used for rhinoplasty in men are not similar to those used for rhinoplasty in women. The difference between carrying out surgery on the two genders lies in the different expectations which men have from the rhinoplasty procedure. Most men prefer a wider and more defined nasal bridge compared to women who most commonly choose to h a nasal bridge which sits higher and is narrower in width.
Myths about rhinoplasty
Rhinoplasty is a painful procedure
All Rhinoplasty procedures at Centre for Surgery are carried out under a general anaesthetic, so it should not be possible to feel any pain or discomfort during the procedure and in the early postoperative period. Your surgeon will inject the nose with a local anaesthetic before the procedure begins, and this helps to minimise any pain or discomfort in the postoperative period. You may have some mild discomfort in the post-operative period due to the packing used inside the nose to maintain the new shape. This is only temporary and will settle down once the packs are removed the next day. Many types of rhinoplasty procedures do not require nasal packing, and your recovery will therefore be even smoother.
My nose will appear fake after having a rhinoplasty
Many people believe they can identify when someone has had rhinoplasty surgery, and in some cases, this may be the case if the person is well known to you. However, in the majority of cases, expertly undertaken rhinoplasty surgery, when carried out by a surgeon at Centre for Surgery, produces results which are natural-looking and in harmony with the rest of your facial features.  Your surgeon will be able to advise you on how your nose could look after surgery at your face-to-face consultation and will carry out several key measurements, including the width and height of the nose, to give an idea of the final nose appearance.
All plastic surgeons carry out rhinoplasty surgery
It is vital when carrying out research into choosing the best rhinoplasty surgeon that you look at their skills, qualifications and experience in all types of rhinoplasty surgery. Nowadays, it is uncommon for general plastic surgeons to carry out rhinoplasty surgery. It is, therefore, important to ask your surgeon how many rhinoplasty procedures they carry out each year. You should also ask to view rhinoplasty before and after photos and view patient testimonials on reputable review websites such as Trustpilot.
My rhinoplasty surgeon can give me any nose shape I want
It is very important to carry out detailed research before embarking on rhinoplasty surgery and you should have a rough idea of the types of noses that you like the appearance of and noses which you do not like as this is important information for your surgeon to plan your procedure most effectively. It also serves as the foundation to gauge your expectations for Surgery and whether these are realistically achievable. Everyone has different facial features so what looks natural looking for one patient may look entirely fake for another patient. Our experienced rhinoplasty surgeons will work closely with you to prepare treatment plans that are both accurate and realistic to achieve a significant improvement on the shape you already have.
Rhinoplasty is carried out for cosmetic reasons only
Rhinoplasty surgery is classed as a cosmetic surgery procedure, and in most cases, it is carried out for aesthetic purposes to improve the appearance of the nose. However, in many cases, patients have functional disturbances affecting those such as deviated septum affecting breathing, deformed noses as a result of a previous injury, chronic inflammation as a result of a medical condition and cleft lip and palate. Rhinoplasty surgery is not available on the NHS unless patients have significant difficulty in breathing. This means that patients with most medical conditions affecting the function of the nose will need to find a private clinic to carry out their treatment. We recommend choosing the best rhinoplasty surgery in London, and our surgeons are renowned for producing natural-looking rhinoplasty results.
Common questions about Rhinoplasty
Why choose Centre for Surgery for your rhinoplasty procedure?
Centre for Surgery is one of the top cosmetic surgery clinics in the UK. Our surgeons have many years of experience in carrying out all types of rhinoplasty procedures at our state-of-the-art Baker Street clinic in central London. We carry out hundreds of rhinoplasty procedures each year, and our patient satisfaction rate exceeds 95%.
Proactive preoperative and postoperative nursing care
Your very own patient coordinator to guide you through all stages of your patient journey with us from start to finish
Our after-care program has been described as outstanding by the care quality commission
24 seven, round-the-clock coverage after your procedure for any questions or concerns you may have
Highly competitive rhinoplasty prices compared with Harley Street clinics
All-inclusive rhinoplasty cost with no hidden extras
If you are keen to learn more about rhinoplasty and if the procedure is appropriate for you, please call us today and book a face-to-face consultation with an expert London rhinoplasty surgeon at our central London clinic.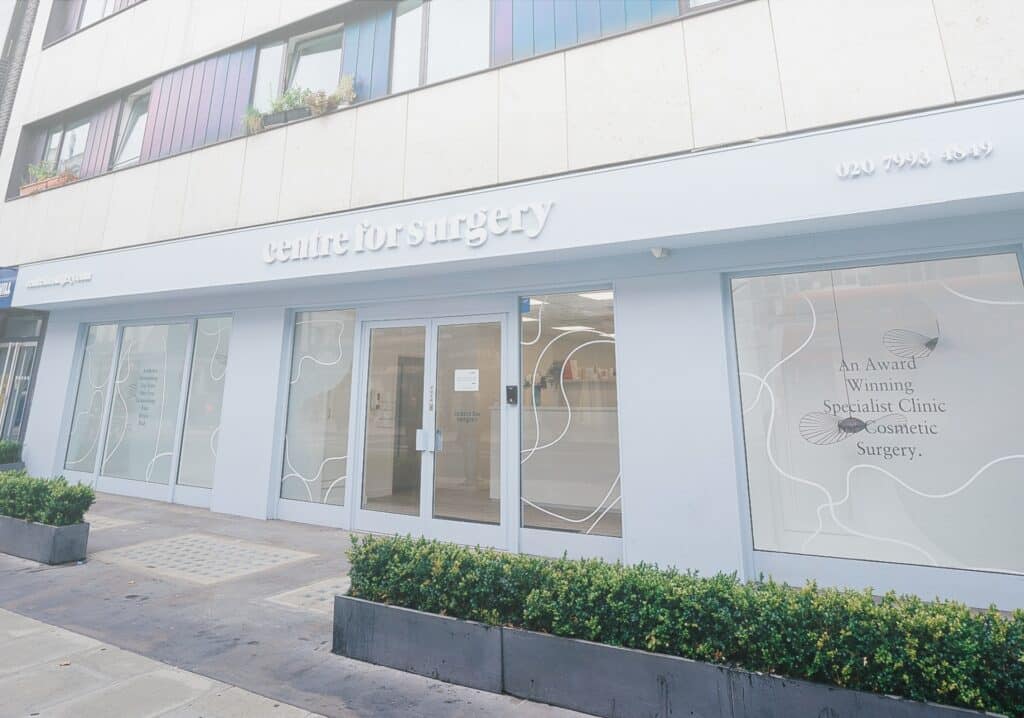 Amazing from start to finish, the communication was the main thing was fully informed and looked after, on the day of my breast augmentation, the staff were fab and made me feel at ease through out the whole process. Thank you so much.
Mohammed Farid
18/11/2021
I've had such a great experience with excellent advice, care and attention and surgical treatment (gynaecomastia) - I can fully endorse the treatment I have received from Centre for Surgery with absolutely no qualms at all. Brilliant in every way - thank you all so much.
Caroline Thorpe
14/11/2021
Very pleased with my whole experience of having a procedure. Was so nervous about getting treatment and i was reassured and felt so comfortable throughout thanks to the amazing nurses. I definitely made the right decision to have breast augmentation at centre for surgery with dr erel.
Melissa Briggs
08/11/2021
So glad I went with centre for surgery, the whole process went very smoothly from the consultations down to the actual day of the procedure. I was so nervous on the day but the whole team put me at ease and I'm happy with my results as I feel a lot more comfortable wearing certain clothes now. My surgeon was Alberto Di Giuseppe who performed a breast Augmentation on me, and I would definitely recommend as he was very clear on what the outcome of the surgery would be and which size would look the best for my frame.
Couldn't be happier with Dr Tillo work,i had my breast surgery one week ago and so happy with the results so far,all the staff are extremely nice and very supportive,i would definitely recommend their services,thank so much
From start to the finish everything was perfect for tummy tuck surgery. All staff is very friendly and the aftercare has been good. The Doctor and the nurse team was fantastic. I'm so happy...result is amazing. Thank you!!!
This was overall a great experience, all the staff at Centre for Surgery were friendly and put me at ease. It is a nerve wracking thing to go through an op but the staff were so nice. Mr Ertan has got a great team around him. On the day of the operation everything went smoothly to plan, there was no delay or holdups, I had another consultation with Mr Ertan who confirmed what was going to be done and that I was still happy to proceed. I was prepped for the procedure, I met with the anaesthetist who again was really nice and put me at ease explaining his role. After the procedure I woke up with the nurse by my side making sure I was OK and checking on me, I was able to stay in the clinic until I was ready to leave and was not rushed at all. I was well looked after from the start to the point when I was discharged. Post operation I was staying at a local hotel it was so close there was no point in even getting a taxi and I was able to walk back where my partner was waiting for me. I was expecting a lot of bruising to both my eyes but there was very little if any by the time the cast came off after 7 days, I am now at the two week post operation point and it is healing well with no outwardly visible bruising or scaring. The next milestone is a checkup at the 6 week point with my surgeon. If you're thinking of having something like this done I would highly recommend getting in touch with Centre for Surgery.
The staff at Centre for Surgery were very kind and accommodating. They answered any questions I had about the procedure and were constantly checking up on me. A special thank you to Christina for all her support throughout.
I would just like to state the quality of care received from the nurses at Centre for Surgery was beyond the highest level. Sophie takes her patient care to another level beyond words. She always puts me at ease. She is there for me even at awkward hours just when I mostly needed reassurance and she is one of the most compassionate nurses I have come across and demonstrates her passion naturally for caring for others. She totally deserves recognition at its finest and thank you for always being there for me. 😍