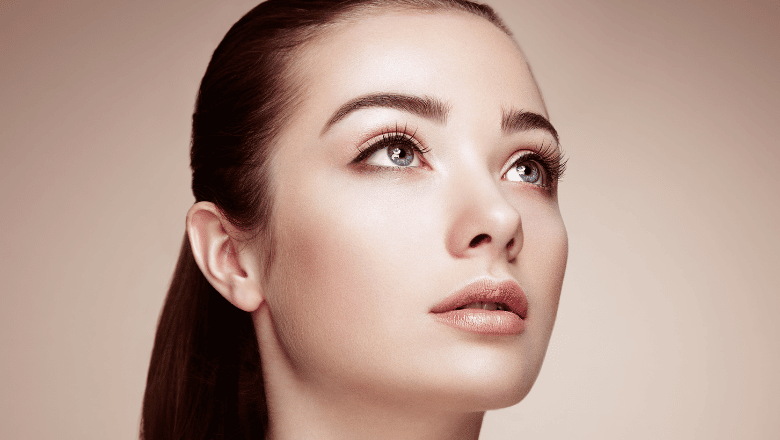 Rhinoplasty, also known as a nose job, is one of the most popular procedures to Address the size or shape of the nose. We commonly get asked about the different types of rhinoplasty and their pros and cons. A closed rhinoplasty, also known as endonasal rhinoplasty, involves making all incisions within the nostrils. The cartilage and bone are then surgically reconstructed or removed. Closed rhinoplasty can reduce a dorsal hump, refine the nasal tip or shorten the length of the nose. Your surgeon may recommend a closed rhinoplasty if you have a smaller nose with minimal asymmetry. The closed approach and its recovery period are much quicker than an open rhinoplasty, as all incisions are made within the nose.
RELATED: What is the difference between an open and closed rhinoplasty?
Am I suitable?
If you are dissatisfied with the appearance of your nose, you may be suitable, although you should be aware that the closed approach is better suited for those with mild nasal deformities. If you have experienced a traumatic injury to the nose or have significant nasal asymmetry, you may not be suitable for closed rhinoplasty. All patients should be in a good state of physical and mental health and avoid smoking or drinking alcohol for at least four weeks before and after the procedure to ensure a smooth healing and recovery takes place.
Closed rhinoplasty vs Open rhinoplasty
The type of surgical approach recommended will be determined by several factors, which will be elucidated at your in-person consultation. Your needs and desires, as well as the amount of surgical correction required, will help your surgeon to plan treatment and recommend the most appropriate approach. A closed rhinoplasty involves highly specialised expertise, as the surgeon must be comfortable operating in small and limited visibility spaces. Our surgeons are skilled in both types of rhinoplasty procedures and will recommend the appropriate method after a thorough clinical assessment at your consultation.
RELATED: Open rhinoplasty – pros & cons
Pros of the closed approach
Minimal swelling compared with the open approach.

Quicker recovery time.

Invisible scarring as all incisions are made within the nostrils.

Patients can return to their normal activities much sooner.
Cons of the closed approach
This approach is not suitable for larger noses.

The closed approach cannot address major structural issues such as significant asymmetry.

Rhinoplasty results are not as dramatic compared with the open technique.
Will my nose need to be broken during a closed rhinoplasty?
Although many plastic surgeons will break the nose during a rhinoplasty procedure, our surgeons rarely perform this as they are trained in advanced techniques of reshaping and contouring the nose to minimise extensive trauma. Bruising and swelling are, therefore, much reduced when gentle techniques are used for closed rhinoplasty.
Where will the stitches be located?
A closed rhinoplasty involves all incisions being performed within the nostrils. All stitches used for the closed approach are dissolvable and do not need to be removed at a postoperative follow-up appointment.
How long do closed rhinoplasty results last?
This procedure does not involve extensive nasal tissue dissection, as the skin of the nose is not lifted off the underlined cartilage and bone framework. A closed rhinoplasty takes between one and two hours to perform, depending on the extent of surgical correction required. The results of surgery should last for a lifetime, provided patients maintain a healthy lifestyle and avoid smoking.
How much does a closed rhinoplasty cost?
The cost of a closed rhinoplasty will be determined by several factors, including the extent of surgical correction required, the surgeon you select and the location of the clinic. Closed rhinoplasty cost generally starts from £5000 and will depend on the complexity of the procedure and the expertise of the surgeon. Once you have had an in-person consultation, your dedicated patient coordinator will give you a detailed quotation which includes anaesthetic fees, surgical fees and facility fees. Post-operative follow-up visits are included in the cost of your closed rhinoplasty procedure.
RELATED: How much does a nose job cost?
Why choose Centre for Surgery for your closed rhinoplasty?
Centre for Surgery is renowned as a centre of excellence for rhinoplasty surgery. Our surgeons have completed specialist fellowships at some of the worlds leading rhinoplasty centres. A closed rhinoplasty is designed to change the structure of the nose for improved facial balance. It is important to select a surgeon with extensive training who can deliver the most impressive natural-looking results with delicate, minimally invasive techniques. Our surgeons are considered some of the best rhinoplasty surgeons in London. Closed rhinoplasty surgery is performed at our state-of-the-art Baker Street clinic in central London. Call us on 020 7993 4849 or complete the contact form below to schedule an in-depth consultation with an expert rhinoplasty surgeon and start your patient journey with us today.