Vaginoplasty & Vaginal Tightening in London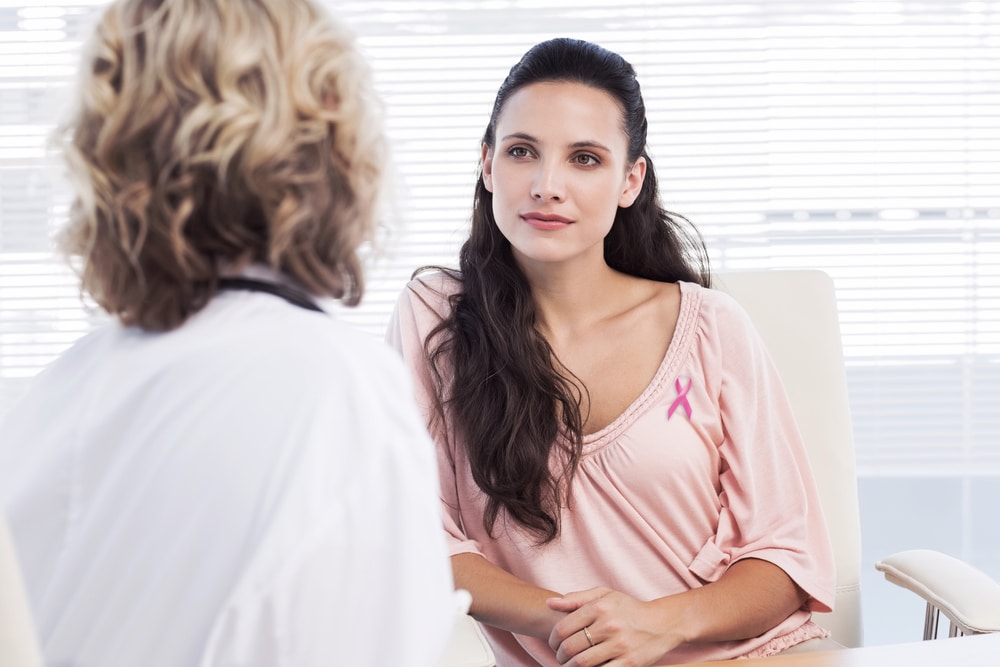 Vaginoplasty, also known as vaginal tightening is a gynaecology procedure for reconstruction of the pelvic floor in women who have been affected by significant laxity or looseness of the vaginal walls and underlying musculature most commonly as a result of childbirth but also with the natural ageing process. During childbirth significant vaginal stretching occurs and the structure of the vagina in many cases does not return to its original size before pregnancy. The pelvic floor muscles also known as the levator muscles are a flat shelf like muscle found on either side of the female pelvis and become stretched when the babies head passes through the vaginal base also known as 'crowning'. The soft tissues found in the vagina can also become significantly overstretched in those who have congenital hypermobility syndrome. Most women commonly report reduced sensitivity in the vaginal area which leads to many women feeling unsatisfied after sexual intercourse. Laser vaginal tightening treatment may be used for women for have mild symptoms using IntimaLase and is a commonly carried out treatment for vaginal laxity and perfectly complements a vaginoplasty procedure for optimal relief of symptoms and improvement of vaginal appearance. Vaginoplasty can also be combined with labia reduction surgery in women who have excessively large labia.
Vaginoplasty surgery is sometimes also known as vaginal rejuvenation and is designed to tighten and strengthen the vaginal walls and tissues. The procedure is performed to reshape and tighten the tissue walls inside the vagina helping women achieve a youthful appearance to boost self-esteem as well as improve their sexual satisfaction through the improvement of function.
RELATED: Vaginal Tightening for Loose Vagina and Vaginal Laxity
Vaginoplasty and pelvic floor repair is often carried out for the treatment of pelvic floor prolapse which occurs when one or more of the organs from the pelvis such as the rectum or bladder descends as a result of tissue laxity causing the formation of a rectocele or cystocele respectively. Pelvic floor prolapse can sometimes be improved with certain pelvic exercises, however, in most cases, the prolapse eventually causes physical pain and discomfort. If this happens to you, you may wish to undergo treatment for pelvic organ prolapse. Centre for Surgery is one of the few clinics in the UK to specialise in non-surgical vaginal laser treatment for pelvic organ prolapse. ProlapLase is a highly effective treatment and does not carry any of the risks associated with invasive surgery. Dr Dimitriadi will often recommend a course of laser treatment to improve the quality of the vaginal tissues and will reserve vaginal surgery for persistent cases of laxity or pelvic floor prolapse.
RELATED: 4 reasons to consider vaginal rejuvenation
Our clinic at 106 Crawford Street was recently inspected and rated as good across all 5 domains.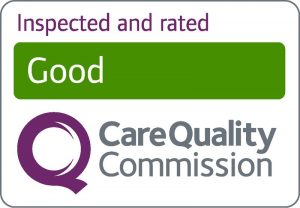 Vaginoplasty Surgeons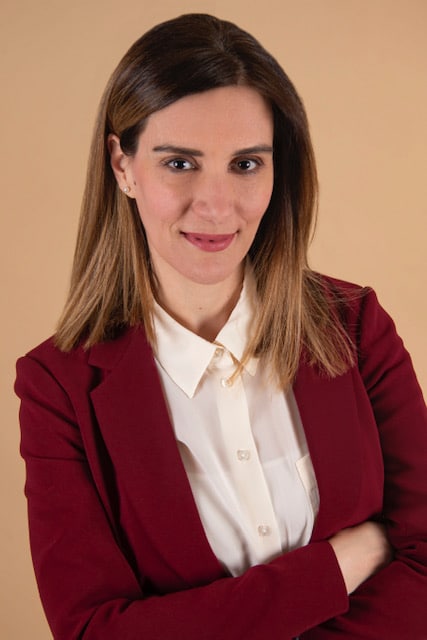 Dr Paraskevi Dimitriadi is a specialist aesthetic gynaecologist and has trained at some of the world's leading hospitals in all aspects of gynaecology. Dr Dimitriadi continues to practice in a major London teaching hospital. She takes an active interest in research into aesthetic gynaecology and lectures both nationally and internationally on a range of topics in aesthetic gynaecology. She is a full member of the European Society of Aesthetic Gynaecology (ESAG).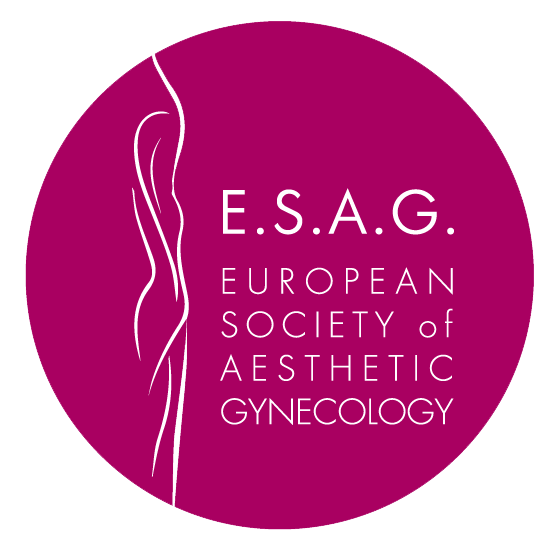 Dr Dimitriadi is known for her caring, patient-centred approach, supporting all her patients and she always strives to optimise patient outcomes at stages of the patient journey. As a female surgeon, Dr Dimitriadi understands her patient's most delicate needs and preferences,  which allows her to create a personalised and bespoke labiaplasty treatment plan to meet the patient's goals. She is regarded as one of the top labiaplasty surgeons in London by her peers and brings years of experience to each and every procedure she performs. Dr Dimitriadi brings together her expertise across both surgical and non-surgical gynaecological treatments – unrivalled in London and exclusive to Centre for Surgery.
Amazing!! I had a labiaplasty done recently by Dr Dimitriadi and could not fault the practice on anything. The results themselves and the experience I had with the team have been incredible.
Expected results from vaginoplasty surgery
Benefits of Vaginoplasty
A reduction in vaginal laxity

Possible improvement in sexual function

An improvement in symptoms of mild stress incontinence
Potential Side Effects
Infection and bleeding can be avoided with a good aftercare routine

Temporary changes in sensation
When the pelvic floor – a group of muscles and tissues – becomes weakened, the organs will then no longer be supported and will slip down.
There are four different types of prolapse. These are:
Anterior prolapse

: the bladder bulging from the front wall of the vagina

Uterine prolapse

: the womb bulging or hanging down into the vagina

Vault prolapse

: after surgery to remove the womb, the top of the vagina may sag down, causing a vault prolapse 

Posterior wall prolapse

: the bowel bulging into the back wall of the vagina
There are a number of reasons for why a pelvic floor prolapse can occur, including:
Pregnancy and childbirth

Naturally ageing

Menopause

Obesity

Having a hysterectomy

Having a job which requires a lot of heavy lifting

Having a medical condition which causes a long-term cough and strain
Ideal candidates for vaginoplasty surgery
All patients should be in good health and have realistic expectations about what can be achieved with vaginoplasty surgery.
We do not treat patients below the age of 18 years of age. Healing is better if patients refrain from or quit smoking. Vaginoplasty is ideal for those women who have experienced vaginal childbirth resulting in a loose vaginal wall, and wish to go back to pre-birth condition. The added width after the damage may also decrease sexual gratification affecting both partners. The procedure can help tighten the vaginal canal to reduce vaginal laxity.
If you have the following symptoms, you may have pelvic floor prolapse and may wish to consider pelvic floor repair.
Feeling as if something is coming down your vagina, or as if something is dragging

Your pelvis and lower tummy area feels heavy

You can see or feel a lump coming out of your vagina

You have problems or feel discomfort when urinating

You experience numbness or discomfort during sex

You are experiencing 

stress urinary incontinence
In some instances, you may have pelvic floor prolapse but experience none of the above symptoms.
Those who wish to have pelvic floor repair with Centre for Surgery will need to be at least 18 years old, be in good physical and mental health, and have reasonable expectations about what the procedure can achieve.
Prior to undergoing surgery, you will meet with your surgeon who will assess your suitability. You may be more suitable for other procedures such as laser treatment of pelvic organ prolapse or tension-free vaginal tape.
Surgical techniques used in vaginoplasty surgery
The procedure is performed with the patient under TIVA general anaesthesia to make the experience pleasant and comfortable throughout. Vaginoplasty provides optimal results by enhancing and strengthening the vaginal tissues. The procedure involves removing excess vaginal tissues and tightening the muscle walls for an enhanced vaginal area. The surgical method used for your pelvic floor repair will vary depending on which type of prolapse you have. Surgery is generally performed under a general anaesthetic. Anaesthetists at Centre for Surgery use TIVA anaesthesia which ensures a smooth and rapid recovery with a minimal risk of post-operative nausea and vomiting.
Surgery will generally involve making an incision into the wall of the vagina. An anterior prolapse will involve an incision at the front wall of the vagina, while a posterior prolapse will involve an incision at the centre of the posterior wall. Both incisions will start at the entrance and finish near the top wall of the vagina. The most common surgical technique is a lateral colporraphy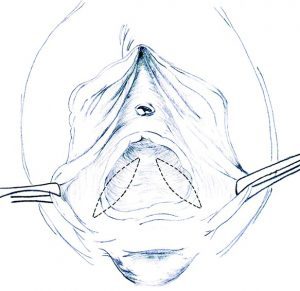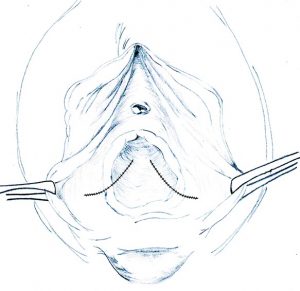 Dissolvable stitches are then used to strengthen the weakened wall. Those who have already been through menopause or do not wish to have any more children may wish to undergo a hysterectomy, which involves removing the womb. This helps to reduce pressure on the walls of the vagina and reduces the likelihood of the prolapse returning. The cosmetic vaginal tightening has proven to be reliable, safe, and very effective in improving the sensation of a wide vagina experienced by many women. Cosmetic vaginal tightening also produced improvement of sensitivity in 95 percent of the patients undergoing the procedure and in 80 percent of their partners.
Recovery after vaginoplasty
Following the procedure, swelling and discomfort around the treated area are very common. Pain medication can be taken to ease it. The patient can go back to normal activities almost immediately, however, strenuous physical activities should be avoided for at least 4 weeks. Abstain from sexual intercourse for 4-6 weeks to allow the surgical area to heal fully. You can achieve a good quality of life, improvement in vaginal comfort and maybe even new sensations. However, the results truly depends on an individual so it is important to have a realistic expectation. Following the pelvic floor repair procedure, you may be given a drip to give you fluids, and you may need a catheter (a thin plastic tube) into your bladder. This is removed before discharge. You may also have a gauze inside the vagina which will act as a bandage to help reduce any bleeding. This will be removed after the first 24 hours.
RELATED: Is vaginoplasty painful?
It is normal to experience some very light oozing or discharge after the procedure, which may last up to three to four weeks. It is recommended that you use sanitary pads during this period, rather than tampons. The stitches used during the procedure will be dissolvable, so you will not have to return to the clinic to have them removed. They will dissolve on their own after 3-4 weeks. You will have to avoid any strenuous physical exercise for the first few weeks, particularly activities which involve heavy lifting and straining or picking up children. You will also need to avoid swimming during this time period. You will have to avoid any sexual intercourse for about four to six weeks, or until you are completely healed. You may need to take up to six weeks off work, however, this will vary depending on your type of employment. Your surgeon will be able to give you exact advice on when you can return to work. You should avoid driving for at least three to four weeks. This will vary from patient to patient; you will need to feel confident about driving and performing emergency stops.
Risks and complications of vaginoplasty
Dr Demitriadi has many years of experience in performing vaginal tightening procedures. She regularly attends academic conferences in Europe to learn about the best and most safest ways of performing aesthetic gynaecology procedures. Her membership of the European Society of Aesthetic Gynaecology gives her access to the latest developments in the field. The vaginoplasty surgery performed today is very different to that performed even 10 years ago which is why it is so important for Dr Dimitriadi to keep fully up to date.
Dr Dimitriadi takes all precautions to make sure procedures run smoothly, however there is always a small risk of complications occurring. Patients should always start by making sure they choose an experienced specialist like Dr Dimitriadi to ensure they achieve optimal results. It is also very important to comply with all the postoperative aftercare instructions and restrictions on activity which are vital to ensure proper healing.
During your face to face consultation with Dr Dimitriadi, the potential risks and complications that can occur with vaginoplasty will be discussed.
Risks of vaginal tightening surgery:
Anaesthetic risks
Bleeding
Infection
Scarring
Nerve damage or loss of sensation in the operated area
Painful intercourse
Dryness of the vaginal area
Possible injury to rectum after a posterior repair
Possible injury to bladder after anterior repair
Possible injury to major blood vessels
Requirement for a revision procedure
Potential complications of vaginal tightening procedures include dyspareunia, vaginal dryness, vaginal and perineal restriction, and a rectovaginal fistula. Women with severe pelvic organ prolapse may not be ideal candidates for vaginal tightening procedures. During a vaginal examination, while the patient bears down and tightens, Dr Dimitriadi can assess the vaginal width and the pelvic floor muscles to determine the most appropriate method of repair.
Vaginoplasty cost
There are several factors which will determine the overall cost of your vaginal tightening procedure, and the final quotation will be given after your face-to-face consultation with Dr Dimitriadi. Dr Dimitriadi is an expert in vaginal tightening surgery in London.
Vaginoplasty alone or combined vaginoplasty + perineoplasty and pelvic floor repair
Anaesthesia cost – local anaesthetic or TIVA general anaesthetic
Any previous surgery to the area – revision surgery or surgery after previous gynaecological surgery may take longer to perform
RELATED: Cosmetic Gynaecology Prices
Why not call 0207 993 4849 and speak to one of our expert patient coordinators, who may be able to give you a rough costing before your vaginoplasty procedure?
Spread the cost of your vaginal tightening procedure

Centre for Surgery are fully approved to offer finance for vaginoplasty via our specialist finance partner, Chrysalis Finance. You no longer need to use your savings to pay for your treatment – you can apply to spread the cost of your procedure with Chrysalis Finance using their simple 1,2,3 application to pay for it. Please don't wait until you have enough money for your treatment. Apply today and (subject to status) pay for your procedure easily in monthly instalments using one of their payment options. Chrysalis Finance is the only ethical provider who focuses solely on the provision of specialist financing for medical procedures. Speak to one of our patient coordinators today to learn more about finance for your vaginoplasty procedure.
Fotona SMOOTH® laser treatment
Centre for Surgery is one of the few providers in the UK to specialise in non-surgical laser gynaecology treatments for gynaecological concerns. Fotona SMOOTH® laser treatments offer gentle solutions to vaginal problems such as involuntary leakage during coughing and sports activities, loss of vaginal firmness and vaginal dryness and irritation. They are based on a specially engineered, patented laser mode using the award-winning SP Dynamis laser that delivers gentle heat pulses to the vagina, strengthening and improving the tissue quality through the production of new collagen and elastin.
IntimaLase – vaginal tightening treatment
IncontiLase – stress urinary incontinence treatment
ProlapLase – pelvic organ prolapse treatment
RenovaLase – treatment for genitourinary syndrome of menopause / vaginal atrophy
Fotona SMOOTH® treatments are non-invasive, gentle, painless and quick ambulatory procedures that can also help patients that suffer from more than one type of problem.
RELATED: What is laser vaginal rejuvenation?