Fat Transfer to Face in London & UK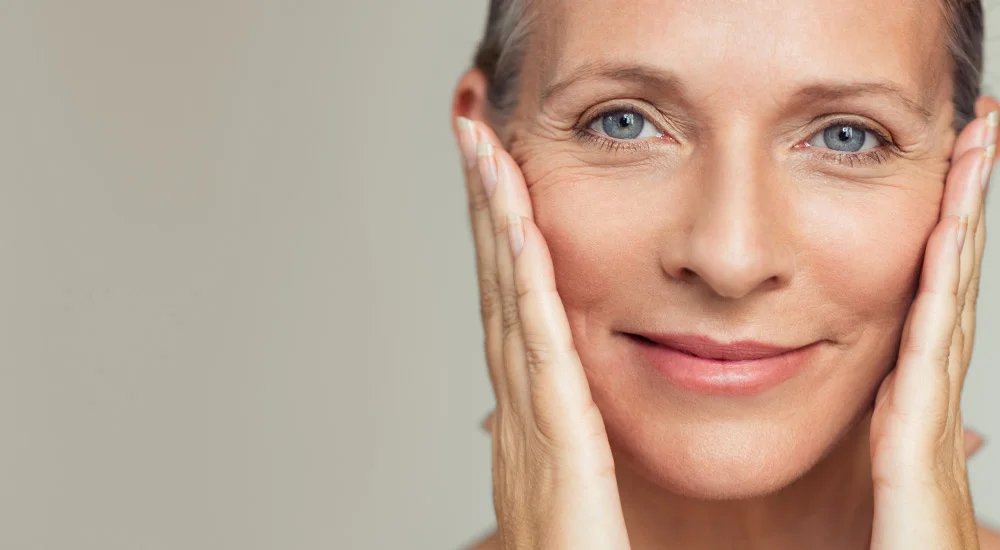 Facial Fat Injections can correct loss of facial volume
Facial fat transfer, also known as autologous fat grafting, is a procedure that reshapes the face and adds fullness to the cheeks using the patient's own fat. This method serves as a more natural option compared to synthetic dermal fillers and wrinkle-reducing injections.
As the ageing process progresses, the fat deposits that provide facial volume and liveliness begin to diminish. This results in a deflated, gaunt, and delicate facial appearance. In order to regain a youthful look, it is essential to replenish the lost volume.
Fat injections for facial revitalisation are an exceptional means of achieving a natural-looking restoration. Fat is harvested through liposuction from areas of the body with excess fat (such as love handles) and then processed to create micro-fat suitable for facial grafting. This not only enhances facial volume but also sculpts and firms other body regions.
At the Centre for Surgery, we are a specialist plastic surgery clinic offering autologous fat grafting for facial revitalisation to patients throughout London and the UK. Our skilled surgeons utilise fat injections to smooth out wrinkles and replenish volume in various facial areas, including the nose, chin, cheekbones, cheeks, jawline, and around the eyes.
Advantages of fat transfer to face compared with dermal fillers
Facial fat transfer makes use of your own fat for injection. Dermal fillers use hyaluronic acid

The fat injections technique does not carry the risk of an allergic reaction compared with soft tissue fillers

The results achieved from fat injections last much longer compared to cosmetic injectables
| Face fat transfer | Fast facts |
| --- | --- |
| Anaesthetic type 💉 | LA or GA |
| Procedure time ⏳ | 1-2 hours |
| Length of stay 🛏 | Day case |
| Up and mobile 🚶🏻‍♂️ | Same day |
| Washing 🛁 | 3 days |
| Sexual activity ❤️ | 2 weeks |
| Back to work 📅 | Desk work next day |
| Postoperative garment 👕 | Not required |
| Sleeping 😴 | On back 1 week |
| Exercise 🏃🏽‍♀️ | 4 weeks |
| Full recovery 🕺🏻 | 6 weeks |
| Final results 😃 | 6-12 weeks |
What is Facial Fat Grafting?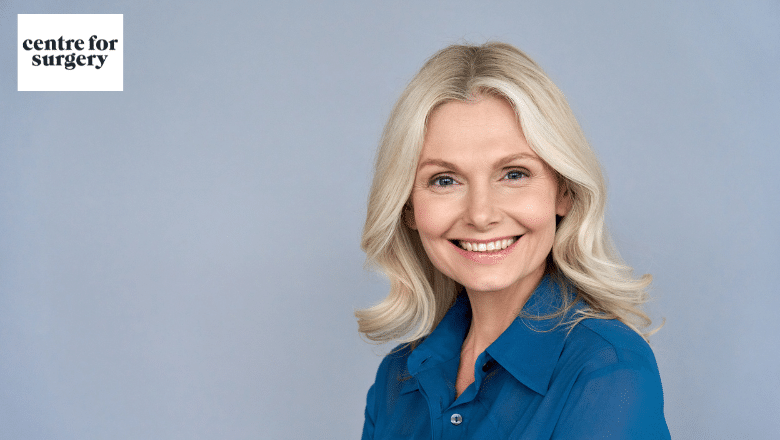 Facial Fat Transfer is a popular facial rejuvenation technique that reshapes the face and reestablishes liveliness using your own body fat. The surgeon extracts your body fat through liposuction and subsequently injects it to enhance the cheeks and fill various facial areas. The fat injected into the face is permanent, leading to enduring results.
Alternative terms for facial fat grafting include:
Autologous fat transfer
Fat injections for facial rejuvenation
Lipostructure
Fat grafting to the face
Facial lipofilling
Facial volume restoration with fat
Facial adipose transplantation
Self-donated fat grafting for facial enhancement
These terms all refer to the procedure of harvesting fat from one part of the body, purifying it, and then injecting it into the face to restore volume, enhance contours, and improve overall facial appearance.
Facial fat injections present a more organic approach to augmenting facial volume in the cheeks and defining the chin and jawline. As a result, they are an appealing choice for those who prefer to avoid synthetic fillers or wrinkle-reducing injections.
Though the procedure appears straightforward, it necessitates significant surgical expertise to achieve the best possible outcomes. Inadequate execution may raise the likelihood of graft shrinkage. Our surgeons employ state-of-the-art purification methods to ensure the majority of fat cells injected into the face are preserved.
Facial Fat Transfer Before & After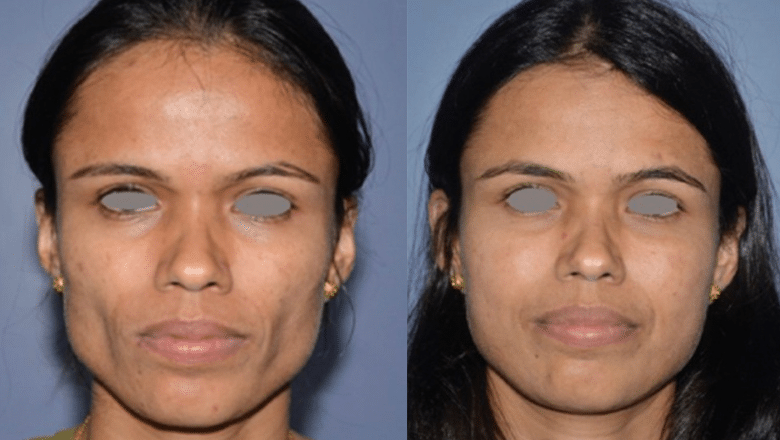 Benefits of Facial Fat Grafting
Facial fat grafting is a popular cosmetic procedure that offers a range of benefits for individuals seeking facial rejuvenation and enhancement. It involves the transfer of fat from one part of the body (donor site) to the face to restore volume, improve contours, and reduce the appearance of wrinkles. Below are several key benefits of facial fat grafting, which contribute to its growing popularity among patients and surgeons alike:
Natural and biocompatible material: One of the primary advantages of facial fat grafting is the use of your own body fat, which eliminates the risk of an allergic reaction or rejection. The autologous fat is biocompatible and naturally integrates with your existing facial tissues, resulting in a more organic and harmonious appearance.
Long-lasting results: Unlike temporary dermal fillers, facial fat grafting can provide more enduring results. Once the transferred fat cells establish a blood supply and integrate into the recipient site, the outcome can be long-lasting, with many patients enjoying the benefits for years.
Minimally invasive: Facial fat grafting is a minimally invasive procedure compared to traditional facelift surgery. It involves small incisions for liposuction and fat injection, resulting in reduced scarring and a shorter recovery period.
Dual benefits: The procedure not only enhances your facial appearance but also contours the donor site where the fat is harvested. This can lead to improved body proportions, as areas such as the abdomen, thighs, or love handles may appear more toned and sculpted.
Versatile application: Facial fat grafting can address various concerns and can be used in different areas of the face, including the cheeks, temples, under-eye hollows, nasolabial folds, marionette lines, chin, and jawline. It can restore volume, improve facial symmetry, and create a more youthful, rejuvenated appearance.
Reduced risk of complications: Since the procedure uses your own body fat, there is a decreased likelihood of complications, such as allergic reactions, infections, or the formation of lumps and granulomas, which can sometimes occur with synthetic dermal fillers.
Natural-looking results: Facial fat grafting can achieve subtle and natural-looking improvements, avoiding an overdone or artificial appearance that may result from the excessive use of synthetic fillers or invasive surgical procedures.
RELATED: Facial Fat Transfer vs Fillers
Boost in self-confidence: An enhanced facial appearance can have a significant positive impact on your self-esteem and confidence. Many patients report feeling more comfortable and satisfied with their appearance following facial fat grafting.
Customisable treatment: The procedure can be tailored to address each patient's unique concerns and aesthetic goals, allowing for personalized results that enhance the individual's natural features.
Complementary to other procedures: Facial fat grafting can be performed alongside other cosmetic procedures, such as facelifts, neck lifts, or eyelid surgery, to optimise overall facial rejuvenation and achieve a balanced, harmonious outcome.
Am I suitable for fat transfer to face?
To determine if you are a suitable candidate for facial fat grafting, several factors need to be considered. While only a consultation with a qualified and experienced plastic surgeon can provide a definitive answer, the following general criteria may help you understand whether you might be a good candidate for the procedure:
Age and skin condition: Facial fat grafting is typically most effective for individuals who are experiencing age-related facial volume loss, wrinkles, and sagging skin. However, younger patients with genetic predispositions or specific concerns may also benefit from the procedure.
Overall health: Ideal candidates should be in good general health, without any serious medical conditions that could complicate the surgery or recovery process. Conditions such as diabetes, heart disease, or autoimmune disorders may affect your candidacy for facial fat grafting.
Non-smoker: Smoking can negatively impact the healing process, blood circulation, and the survival of transferred fat cells. If you are a smoker, it is highly recommended that you quit smoking well before the procedure and during the recovery period.
Realistic expectations: You should have a clear understanding of the potential outcomes of facial fat grafting and maintain realistic expectations regarding the results. The procedure can improve facial volume, and contours, and reduce wrinkles, but it will not completely transform your appearance or halt the ageing process.
Sufficient donor fat: To be a suitable candidate for facial fat grafting, you must have enough donor fat available in other areas of your body, such as the abdomen, thighs, or love handles. Individuals who are extremely lean or lack adequate fat deposits may not be ideal candidates for this procedure.
Willingness to follow postoperative instructions: Proper care and adherence to your surgeon's post-operative instructions are crucial for successful fat grafting and optimal results. This may include taking prescribed medications, avoiding certain activities, and attending follow-up appointments.
Ultimately, the best way to determine if you are a suitable candidate for facial fat grafting is to schedule a consultation with a GMC-registered plastic surgeon at Centre for Surgery who specialises in the procedure. They can assess your specific concerns, medical history, and aesthetic goals to provide a personalised recommendation tailored to your needs.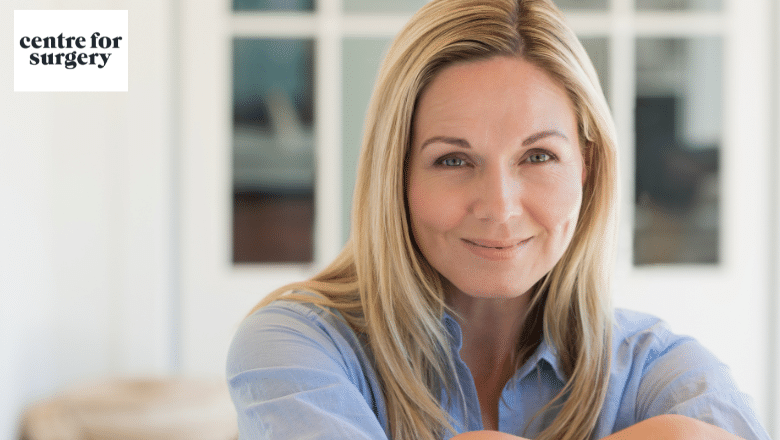 Fat transfer to face procedure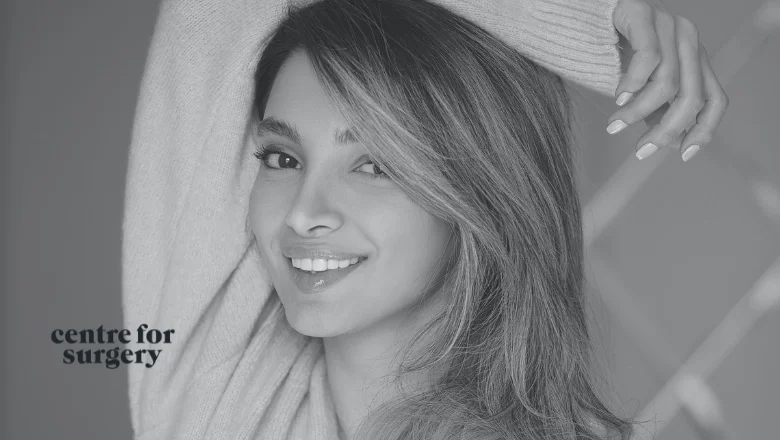 The facial fat transfer procedure, also known as autologous fat grafting, is a multi-step process that involves harvesting fat from one part of the body, purifying it, and then injecting it into the face to restore volume and improve contours. Here is a detailed description of the procedure:
Pre-operative preparation: In the days or weeks leading up to your surgery, your surgeon will provide you with pre-operative instructions. This may include stopping certain medications, avoiding smoking, and arranging for transportation and aftercare.
Anesthesia: The facial fat transfer procedure is typically performed under local anaesthesia with sedation or general anaesthesia, depending on the extent of the surgery and the patient's preferences. Your surgeon will discuss the most appropriate anaesthesia option for you during the consultation.
Fat harvesting: The first step of the procedure involves liposuction to harvest fat from a donor site on your body, such as the abdomen, thighs, or love handles. The surgeon will make a small incision in the donor area and insert a thin, hollow tube called a cannula to loosen and suction out the fat.
Fat purification: Once the fat has been harvested, it undergoes a purification process to separate the viable fat cells from any impurities, such as blood, oil, and damaged cells. This step typically involves centrifugation, filtration, or washing, depending on the surgeon's preferred method.
Fat injection: After the fat has been purified, the surgeon will use a syringe and a small, blunt-tipped cannula to meticulously inject the fat into the target areas of your face. The fat is usually injected in small, even layers to create a smooth, natural-looking result. Multiple injection points may be used to ensure proper distribution and integration of the fat.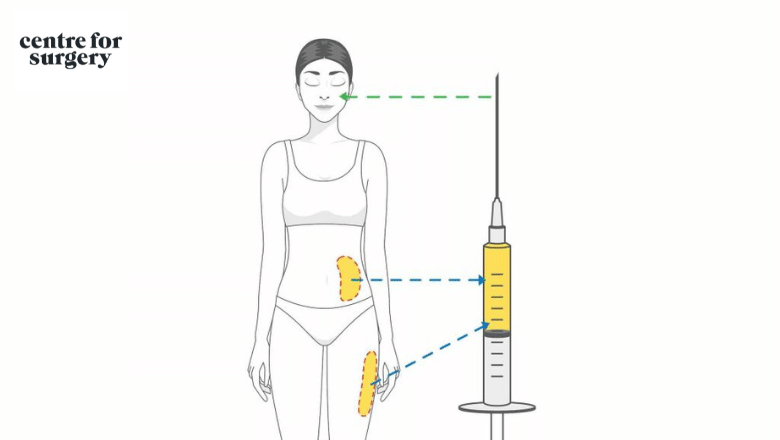 Closing incisions: Once the desired volume and contour have been achieved, the surgeon will close any incisions with sutures or surgical tape. In most cases, the incisions are tiny and result in minimal scarring.
Postoperative care: After the procedure, you will be monitored in the recovery area until you are ready to go home. Your surgeon will provide you with post-operative care instructions, which may include wearing a compression garment on the donor site, taking prescribed medications, and attending follow-up appointments.
Recovery after fat transfer to face
Following your surgery, you can expect some swelling and bruising which will fade away within a few days. Pain medication can be taken to ease any discomfort.
You may be given antibiotics to take during the recovery period. This will help to lower your risk of any infections occurring.
You will see the result almost immediately after the swelling has gone down. However, it may appear as if too much fat has been transferred, and at first, the results may appear swollen. This is because a certain percentage of the fat will naturally be absorbed by the body. It may take a few months for final results to be noticeable.
You can return to work after a day or two after your surgery, but strenuous activities must be avoided for at least two weeks.
The result achieved from the fat injections procedure can last a long time as long as good aftercare routine is followed. You may wish to return for a smaller top-up procedure if the volume of the face has not increased enough, or too much fat was absorbed by the body.
Risks and potential complications of fat injections
There are a number of potential risks associated with fat injections. At the consultation, your surgeon will always take time to fully discuss the risks and complications associated with fat injections. All risks need to be outlined regardless of how rare they are. By choosing Centre for Surgery for your facial fat injections procedure, you can be confident in having highly experienced and expert surgeons to perform your procedure.
Potential complications associated with fat transfer to face
Anaesthetic risks
Lipofilling donor site complications
Surgical scarring
A common issue after fat injections to the face is either under filling or over filling. Under filling is less of an issue than overfilling. If excess fat absorption occurs then repeat fat injections can be safely performed. However if too much fat has been injected, then to remove the extra fat, the surgeon has to perform micro liposuction to the face, which is difficult as it lacks accuracy and precision. To prevent the risk of overfilling, the surgeon will inject all the marked areas first and then perform fat injections to the desired aesthetic goal during the procedure. The surgeon will take great care to inject the correct areas as fat injected outside of the marked areas may look unsightly and give the look of chubby round face. Surgeons will typically inject 10-20% extra to account for a 30-50% loss of injected fat.
Results after Facial Fat Grafting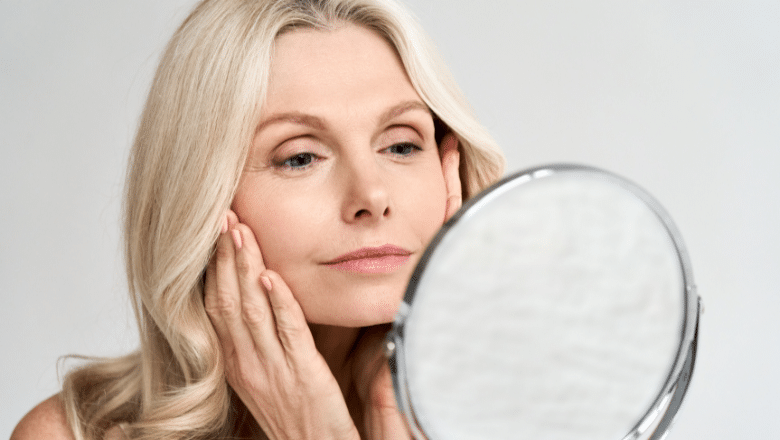 It takes several months for the results of facial fat transfer to fully manifest, as the grafted fat undergoes a settling process. Although the extracted fat is purified to optimise its viability, it still contains some fluid. As the body absorbs these fluids post-injection, the volume of the graft will reduce.
RELATED: Is facial fat transfer permanent?
Research indicates that between 30% to 40% of the graft volume may be lost within the first year. As a result, many patients often require a second or third fat transfer treatment to achieve their desired facial volume and fullness.
Once the desired level of facial enhancement is attained after two or three fat grafting sessions, the results can last for several years. It is essential to remember that individual experiences may vary, and the longevity of the results can be influenced by factors such as age, lifestyle, and genetics. To maintain optimal outcomes, it is crucial to follow your surgeon's postoperative instructions and adopt a healthy lifestyle.
What procedures are commonly combined with facial fat transfer?
Facial fat transfer is often combined with other surgical or non-surgical procedures to enhance overall facial rejuvenation and achieve a more balanced, harmonious outcome. Some commonly combined procedures include:
Why choose Centre for Surgery for facial fat transfer?
Over 15 years of experience with all types of face fat transfer surgery – macro fat, micro fat and nano fat grafting
We regularly receive patients from overseas at our facial plastic surgery specialist centre.
We own and manage our own surgical facilities.
Trust a facial plastic surgeon for face fat transfer
A facial plastic surgeon is trained to undertake aesthetic surgical procedures in the facial region, including fat transfer to the face. They are dedicated face sub-specialists. Compared with general plastic surgeons, facial plastic surgeons are inherently better trained to perform delicate procedures in the eye region. The extra years of surgical training by facial specialists focused on the facial region results in an exceptionally high degree of skill. Fat transfer surgery is highly intricate, and our surgeons are highly experienced to undertake surgery in the face region.
Our surgeons are full members of: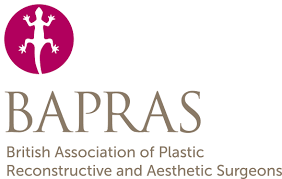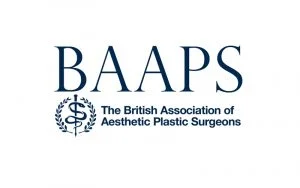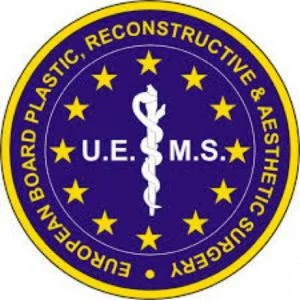 What is included in my treatment package?
As many preoperative consultations with your surgeon as you like to make sure the procedure is right for you
Treatment at a specialist day surgery facility recently rated 'Good' by the CQC
Enhanced same-day discharge with the added benefits of recovering in your own home
24/7 clinical support from your surgeon for the first 48 hours and our expert postoperative support team
Your very own dedicated patient coordinator
In-depth preoperative medical assessment to make sure you are fully fit for the rhinoplasty procedure
Exceptionally high standards of postoperative care are described as 'outstanding' by the CQC, with regular telephone and face-to-face checks by our expert postoperative support team.
RealSelf Top Doctors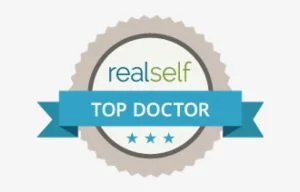 RealSelf's top doctor status is awarded to less than 10% of the RealSelf doctor community. This status is earned by achieving consistently high patient satisfaction (from RealSelf reviews), getting excellent feedback on expert answers to patient questions, and investing significant time in Q&A and other doctor activities. RealSelf's top doctors are rated among the best surgeons in the United Kingdom.
Why choose Centre for Surgery?
Experienced and Skilled Surgeons – Our team consists of highly qualified and experienced surgeons who specialise in various cosmetic and medical procedures. Their expertise ensures that you receive personalised care and the best possible results.
State-of-the-Art Facilities – Centre for Surgery boasts modern, state-of-the-art facilities designed to provide a comfortable and safe environment for your procedure. Our advanced equipment and technologies ensure the highest standards of care.
Personalised Care and Attention – We pride ourselves on offering personalised care and attention to each patient. Our dedicated staff and surgeons work closely with you to understand your goals and develop a tailored treatment plan that meets your individual needs.
Comprehensive Consultation Process – Our comprehensive consultation process ensures that you have a thorough understanding of the procedure, risks, and expected outcomes. We prioritise patient education and open communication, helping you make informed decisions about your treatment.
Focus on Patient Safety and Satisfaction – At Centre for Surgery, patient safety and satisfaction are our top priorities. We follow strict safety protocols and adhere to the highest medical standards, ensuring a safe and positive experience for our patients.
Aftercare and Support – We provide exceptional aftercare and support throughout your recovery process. Our team is always available to answer any questions or address concerns, making sure you feel comfortable and well-informed during your healing journey.
Transparent Pricing and Financing Options – We offer transparent pricing and a range of

financing options

to help make your desired procedure more affordable. Our team can guide you through the available payment plans, ensuring you can confidently invest in your well-being.
Choosing Centre for Surgery means you are selecting a top plastic surgery clinic committed to providing the highest quality care, personalised attention, and exceptional results. Our dedicated team is here to support you every step of the way, ensuring a safe and satisfying experience from consultation to recovery.
Essential Steps to Take Before Your Consultation
Conduct Thorough Research
Read a procedure guide to gain further insight into your surgery
Visit our website to learn more about the specific procedure you're interested in
Is a Medical Referral Necessary for a Consultation at Our Clinic?
A medical referral is helpful, but not required, for purely cosmetic consultations.
If you seek a consultation for medical reasons and have private insurance, please obtain a referral from your GP or specialist.
Maximising the Benefits of Your Consultation
Arrive a little early for your in-person consultation
Feel free to bring a friend or family member to assist you in processing information and discussing your options
Be prepared to undress for a physical examination; wear simple clothing
Take detailed notes during the consultation and carefully review all provided documents
Seeking More Information Before Scheduling a Consultation?
Learn more about pricing, medical payment plans, and financing your surgery.
Request additional information about the procedure – call or contact us
Booking Your Consultation
Secure your initial consultation by prepaying the £100 cosmetic consultation fee when scheduling your appointment.
ARRANGE A PHONE CALL FOR MORE INFORMATION
To arrange a surgeon consultation at our Baker Street clinic, contact us or call on

0207 993 4849
For more information, email us: contact@centreforsurgery.com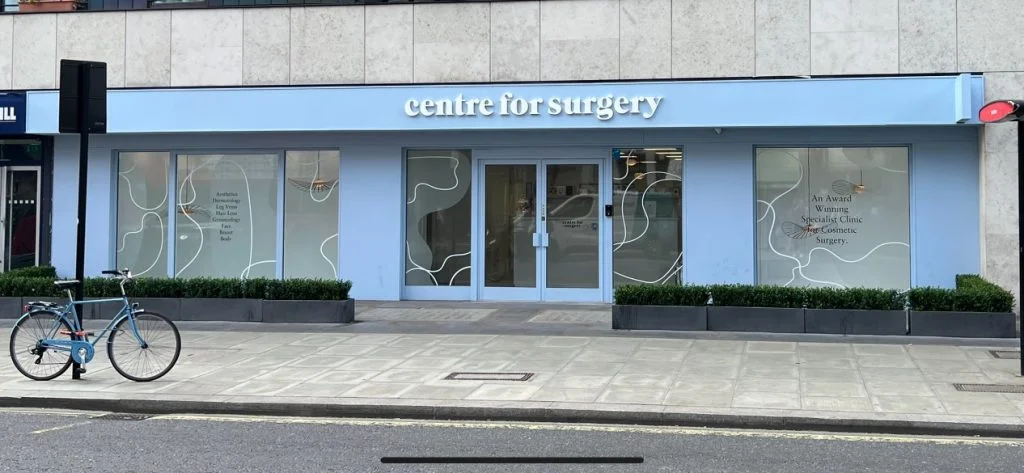 What To Expect
The consultation
We always recommend a face to face consultation with one our expert plastic surgeons as a first step in your journey towards facial rejuvenation with fat transfer. When you meet with one of our surgeons, your surgeon will take time to listen carefully to what you hope to achieve and give you an expert opinion on what can and cannot be achieved after performing a thorough physical examination. Your surgeon may use computerised digital imaging to map the structure of the face in detail to give you an idea of what your eyelids could look like after your fat transfer procedure. Your surgeon will also take a number of measurements as part of a detailed facial analysis. Finally high resolution photographs are taken in a number of views. Your surgeon will assess how much fat to harvest for the fat transfer procedure. The surgeon will plan the harvest of fat from a suitable donor site in conjunction with you. Common areas for harvest include the abdomen, flanks, hips and inner thighs. However any area may be suitable as long as there is enough fat for the fat transfer part of the procedure. A general rule is that double the volume of fat required for transfer is required. This is because during fat processing, the volume of fat will be decrease as a higher purity of fat is obtained. Your surgeon will also discuss with you the potential risks and complications of face fat transfer surgery and what to expect in the postoperative phase during your healing and recovery. It is important to know what medicines you taking as some medicines can interfere with blood clotting and may need to be stopped. Any history of medical conditions or previous surgery will also be recorded and all the compiled information is used to make a decision on your medical fitness for the fat grafting procedure. After a recommended two week "cool off" period and provided you are appropriate for the procedure, you can then make an informed decision on whether you would like to proceed with the fat transfer procedure. If you are unsure on any aspect of the facial fat transfer surgery procedure and what it entails then we would invite you to return for as many follow-up consultations with your surgeon as you like to make sure that facial fat grafting surgery is right for you. The consultation lasts about 45 minutes on average. It may take longer if your procedure is going to be more complex. We would actively recommend coming in for a follow-up consultation to ensure all your questions are answered.
Preparing for facial fat grafting
It's important to follow these behavioural changes recommended or required before your facial fat grafting procedure to help ensure the best possible outcome and minimise the risk of complications.

Stopping smoking at least six weeks before your procedure is recommended, as smoking can affect the healing process and increase the risk of complications. This is particularly important for facial fat grafting, as smoking can reduce the viability of the transferred fat, leading to a reduced effectiveness of the procedure.

Ceasing the use of aspirin or any medication that contains aspirin is required in the week before your procedure, as these medications can increase the risk of bleeding during the procedure. It's important to discuss any medications or supplements you are taking with your surgeon to ensure that they are safe to continue taking before your procedure.

Not consuming any food or drink, other than small sips of clear fluid, for 6 hours prior to your surgery is required to ensure that your stomach is empty, reducing the risk of nausea and vomiting during the procedure.

Overall, following these behavioural changes recommended before your facial fat grafting procedure can help to ensure a safe and successful outcome, and it's important to follow your surgeon's instructions carefully to minimize the risk of complications.
On the day of your procedure
On the day of your facial fat transfer procedure, it's important to arrive at the clinic an hour before the start time of the surgery. Upon arrival, a nurse will record your blood pressure and other relevant vitals before you meet with your anesthetist and your surgeon for the final mark-ups. This ensures that the treatment is tailored to your unique needs and goals.

Facial fat transfer is a minimally invasive procedure that is typically carried out under local anesthesia or sedation, depending on the extent of the procedure and the patient's individual needs. The procedure usually takes around 30 minutes to an hour to complete, although it may take longer if the fat transfer is combined with other treatments.

The first step of the procedure involves extracting fat from elsewhere on the body, such as the thighs or tummy. The surgeon will then process the fat using filtration and centrifuge spinning, which separates the fat from blood and other oily fluids. Once the fat has been purified and prepared, it will be injected into the area of the face that is being treated, such as the cheeks, chin, or brow.

During the procedure, the surgeon will carefully inject small amounts of fat into the targeted areas to ensure a smooth and natural-looking result. Stitches are not usually required, as the injection sites are typically very small and will heal on their own.

After the procedure, patients will be given postoperative instructions to follow to ensure proper healing and minimise the risk of complications. It's important to follow these instructions carefully to achieve the best possible outcome.
After your procedure
During the facial fat transfer procedure, you should not feel any pain as it is typically performed under local anaesthesia or sedation. However, you may experience some discomfort and pain for a few days following the procedure. If you do experience pain, you will be given painkillers to manage it.

After the procedure, you will be taken to an ambulatory recovery room to recover for one to two hours, depending on the extent of the procedure. Once the nursing team is satisfied that you are safe to leave, you will be allowed to go home with a friend or family member.

Once you are home, you will have access to a dedicated on-call nursing team 24 hours a day, 7 days a week, to answer any questions or concerns you may have during the immediate postoperative phase.

It's important to follow the postoperative instructions provided by the surgeon to ensure proper healing and minimize the risk of complications. This may include coming in to see the nursing team one week after surgery to review your incision sites and meeting with an aesthetician to discuss ongoing treatment to support the healing and scarring process.

Finally, you will be asked to come in for a final check-up with your surgeon after 6 to 8 weeks to ensure that the healing process is progressing as expected and to address any concerns or issues that may arise.