Brow lift in London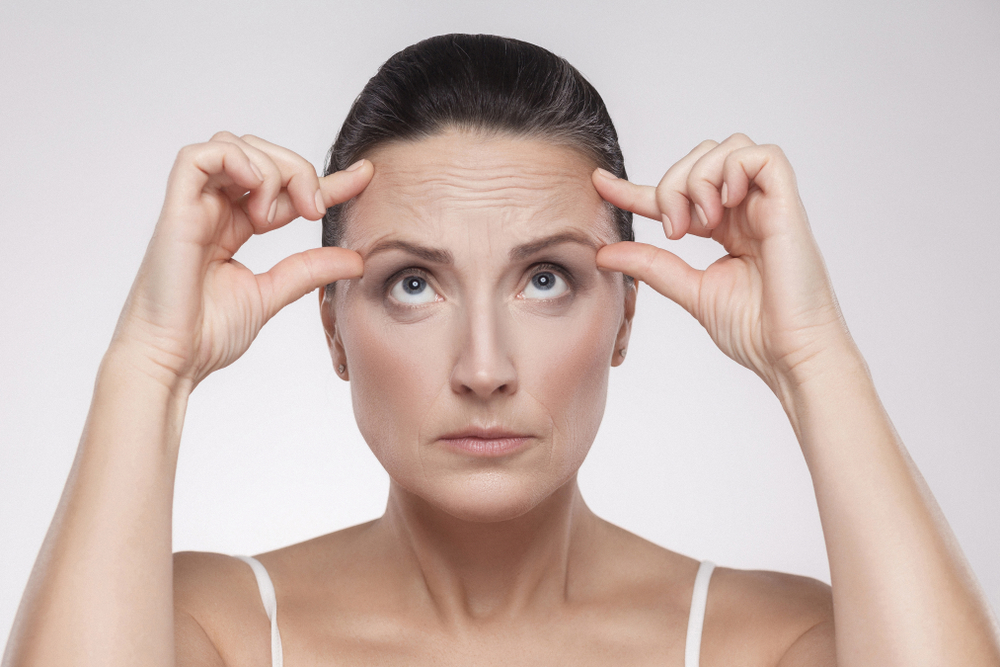 Brow lift (eyebrow lift), also known as forehead lift or browpexy, is ideal for raising the brows to combat the ageing process. Descent or flattening of the brow and especially the lateral aspect is one of the earliest signs of ageing. As we naturally age, wrinkles and lines will also appear more prominently across the face, particularly on the forehead. When we begin to lose skin elasticity, the eyebrows become closer to the eyes, making the eyebrows appear low. This can often exaggerate your facial expressions or make you seem sad, angry or upset.
Centre for Surgery offers the full range of brow lift surgical techniques from the traditional open approaches to the new endoscopic techniques. More than half of all brow lift procedures we perform are carried with the endoscopic brow lift technique, reflecting the trend towards more minimally invasive cosmetic surgery.
To alter this, you may wish to have a brow lift.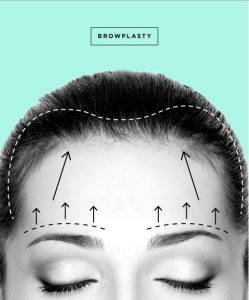 Centre for Surgery performs both endoscopic brow lifts and a short scar mini brow lift.
Our clinic at 106 Crawford Street was recently inspected and rated as good across all 5 domains.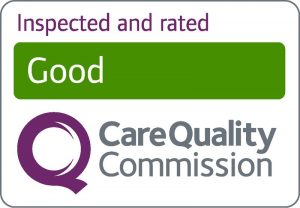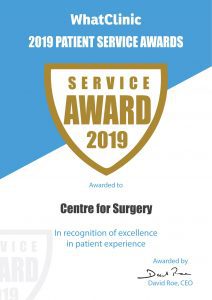 Why choose Centre for Surgery for your brow lift ?
Over 10 years experience with all types of brow lift surgery – endoscopic brow lift, short-scar mini eyebrow lift and the traditional open browpexy
We regularly receive patients from overseas at our London facial cosmetic surgery specialist centre
Our surgeons are UK trained plastic surgeons who live and work in London. We don't work with 'fly-in, fly-out' surgeons. This is very important because whilst your surgeon takes all precautions to minimise facelift complications, complications can and do occur. Our surgeons are readily available to manage any issues if and when they arise.
We own and manage our own surgical facilities. Properly performed surgery takes time (often 2-3 hours for an endoscopic brow lift) and should not be rushed. Our surgeons perform a maximum of two endoscopic brow lift procedures in a day. We do not cram 3-4 brow lift procedures into one day like other providers. You want your surgeon to be well-rested and mentally and physically sharp to perform brow lift surgery which is a very complex procedure to get the very best results.
Trust a facial plastic surgeon
A facial plastic surgeon is trained to undertake cosmetic surgery procedures in the facial region. They are dedicated sub-specialists. Compared with general plastic surgeons, facial plastic surgeons are inherently better trained to perform delicate facial procedures. The extra years of surgical training by facial specialists focused on the facial region results in an exceptionally high degree of skill.
The Centre for Surgery approach to aftercare
Our aftercare programme was recently described as 'outstanding' by our regulator, the Care Quality Commission.
Our postoperative support team calls our patients the day after their procedure and is continuously available for the first two weeks. The proactive nature of our postoperative support gives every patient the best opportunity for a smooth postoperative recovery free of complications. In many cases, if complications were to occur, their impact is markedly lessened by early detection, prompt clinical assessment and correct treatment. Where a patient expresses concern to our team over the phone, then we often call patients on the same day for assessment with one of our expert nursing team. Even if there is no significant issue, our team's careful explanation and calm reassurance can help alleviate any worries you may have experienced.
Top Brow lift surgeons
Our trusted facial plastic surgeons
A facial plastic surgeon is trained to undertake aesthetic surgical procedures in the facial region. They are dedicated sub-specialists in all aspects of cosmetic surgery of the face. Compared with general plastic surgeons, facial plastic surgeons are inherently better trained to perform delicate facial procedures. The extra years of surgical training by facial specialists focused on the facial region results in an exceptionally high degree of skill.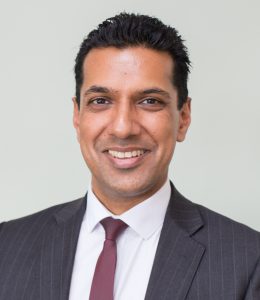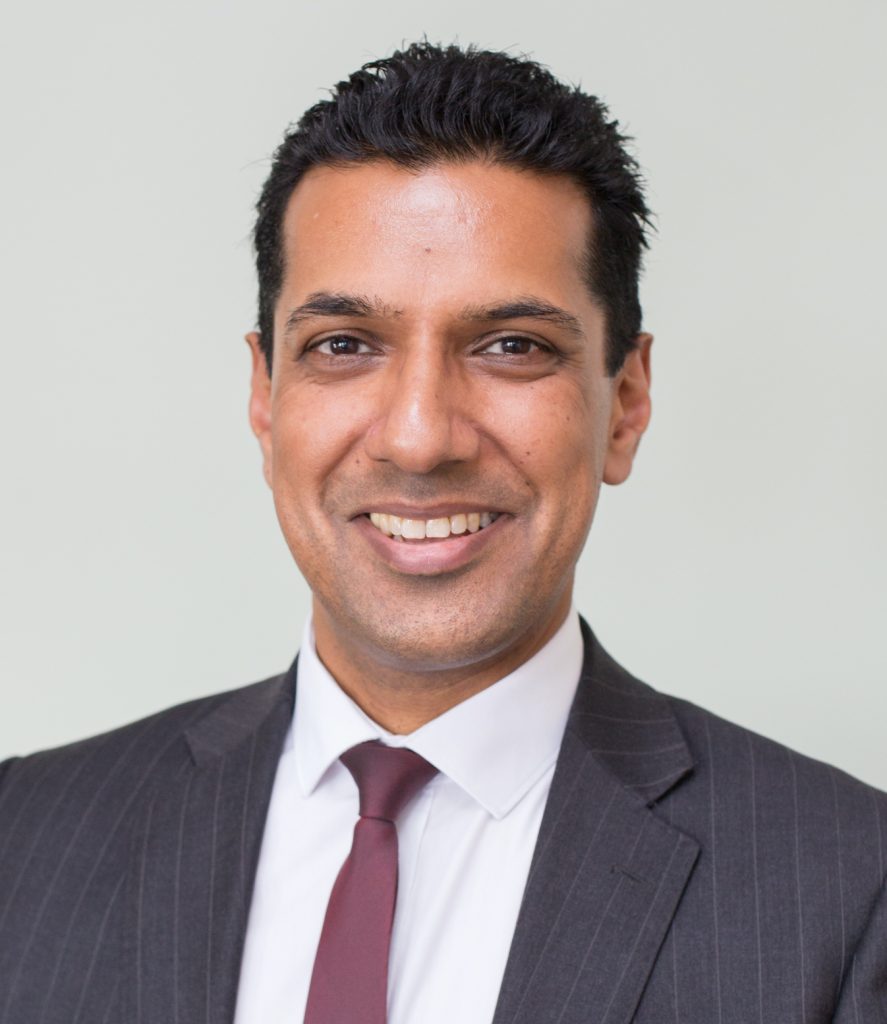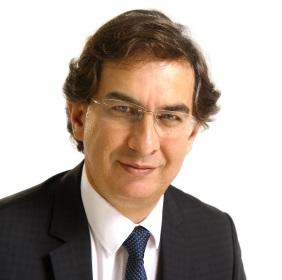 RealSelf Top Doctors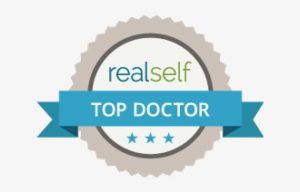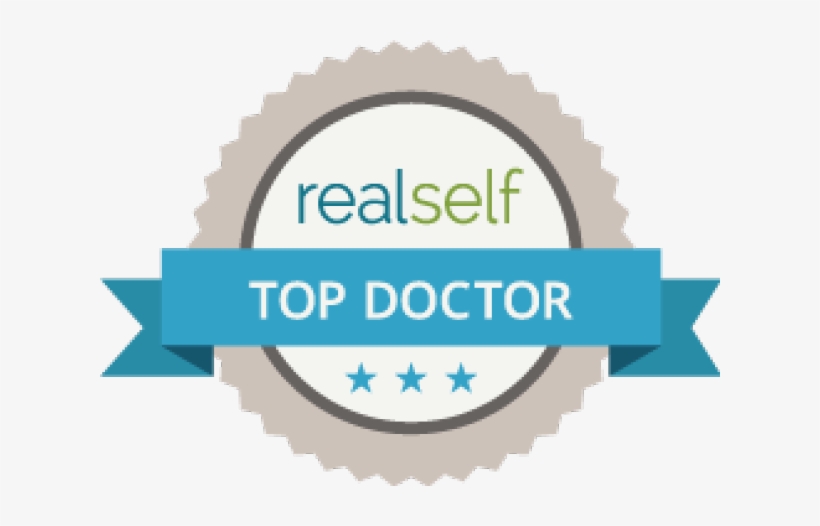 RealSelf top doctor status is awarded to less than 10% of the RealSelf doctor community.  This status is earned by achieving consistently high patient satisfaction (from RealSelf reviews), getting excellent feedback on expert answers to patient questions, and investing significant time in Q&A and other doctor activities. RealSelf top doctors are rated among the very best surgeons in the United Kingdom and the USA.
Our surgeons are full members of: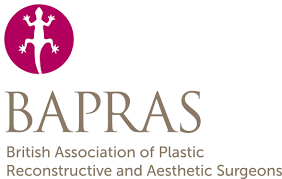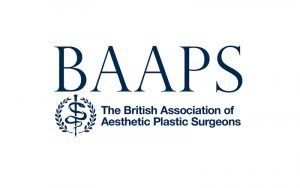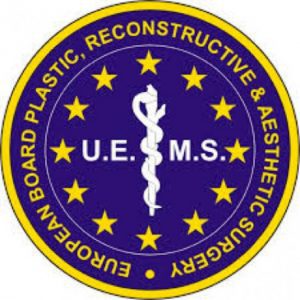 Read testimonials from our amazing patients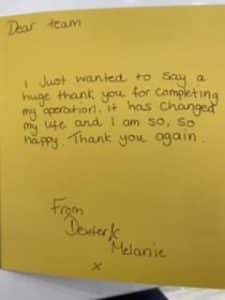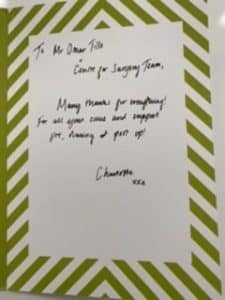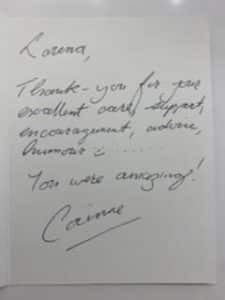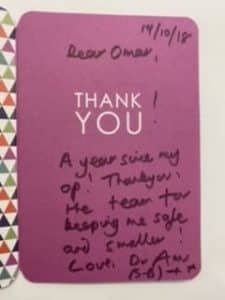 Signs of ageing in the upper face
There are several characteristic signs of ageing in the upper face:
Glabellar lines, both vertical and oblique

Lateral eyebrow descent – caused by gravity and fat pad descent

Apparent excess of upper eyelid skin as a result of brow descent – especially in the lateral part

Horizontal forehead lines – caused by the action of the frontalis muscle – the only muscle which elevates the brow
Expected Results
Reduction in horizontal forehead lines

Reduction in appearance in glabellar frown lines

An elevated and more youthful brow position

Reduced lateral hooding of eyebrows affecting the upper eyelids
Forehead lift indications
Indications for browlift surgery:
Asymmetry of the brow
Brow descent
Deep lines and wrinkles across the forehead or glabella
Heavy or redundant forehead skin
Apparent upper eyelid skin laxity and/or impairment of eyesight
Reasons to undertake endoscopic browlift over an open procedure:
Patient preference to choose a less invasive procedure with less risk of visible scars
Patients who have short forehead lines (less than approximately 6cm from brow to the hairline)
A brow lift, also known as a forehead lift, works to give your face a more youthful appearance. A brow lift will tighten the skin and reposition the eyebrows, removing frown lines and wrinkles in the process. This is an effective procedure if you have tried anti-ageing injectables and they have not achieved the desired results, or you are looking for a more long-term solution.
You may wish to combine a lift with other facial rejuvenation procedures, such as a facelift, neck lift, blepharoplasty or cheek augmentation.
Ideal Candidate for brow lift
You may be a suitable candidate for a brow lift if you:
Have wrinkles or frown lines which you are wishing to remove

Have brow asymmetry

Want to have an appearance that is more youthful and rejuvenated

Have reasonable expectations about what the procedure involves

Are physically and mentally in good health
This is a procedure that is suitable for both men and women.
There is no upper age limit for a brow lift, and there are numerous different methods for performing a brow lift. Prior to your surgery, you will have a consultation with your surgeon who will be able to assess your eyebrows and forehead and determine the best surgical method. The method used will vary depending on the appearance of your brow, your facial shape, your tissue thickness and your age.
Browlift surgical procedure
Brow lift surgery is carried under TIVA general anaesthesia to ensure patient comfort. The procedure takes about 2-3 hours to perform and is a day-case procedure. This means you will be admitted and discharged on the same of your procedure, thus allowing you to recover in the comfort of your own home.
Endoscopic brow lift
An endoscopic brow lift is used to raise the brow using a minimally invasive approach. Compared with the traditional coronal brow lift, incisions are much smaller. 4 small incisions roughly 1 cm in length are made behind the hairline. Endoscopic browlifts are combined with the excellent Endotine brow fixation system. A rigid endoscope containing a miniaturised camera is deployed, to enable the surgeon to accurately visualise and dissect the key structures in the brow region. Two Endotine devices are secured attached to the skull onto which the skin of the forehead is raised and firmly attached to the Endotine devices to secure the brow in an elevated position. After 3-6 months, the Endotine devices will slowly get reabsorbed by the body, so you should not feel anything beneath the skin. The position of the brow is maintained even after the Endotine device has been absorbed by the body.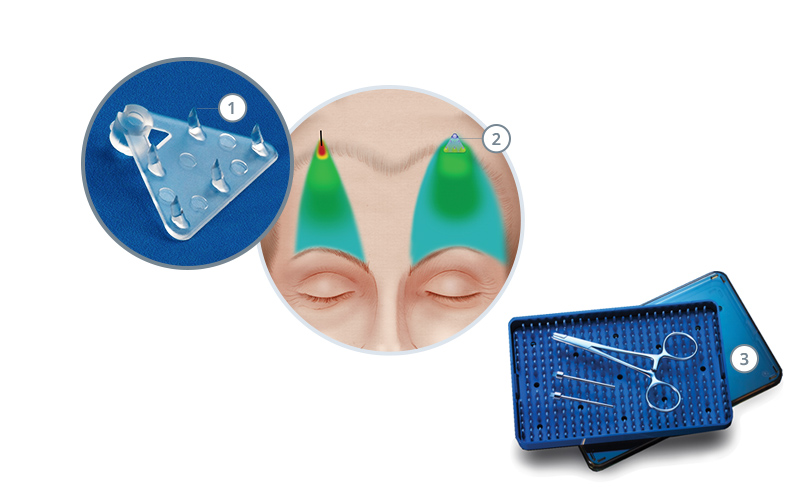 If you have a high hairline or have significant laxity of the forehead skin, then endoscopic brow lift will be slightly modified to conceal the incisions as effectively as possible. A small amount of forehead skin will be removed to lower the hairline (pre-trichial technique). The incisions generally heal very well and are well hidden by the hairline whilst still preserving the benefits of performing a minimally invasive endoscopic brow lift.
Your surgeon will assess you thoroughly and will deploy a team approach to ensure a smooth procedure from start to finish.
Temporal brow lift or lateral brow lift
In many patients, only the outer portion of the brow requires minimal lifting. This is also known as a lateral brow lift. A temporal brow lift can lead to tightening of the temporal region and address superficial and deeper lines in this region. Lateral canthal lines, also known as "crows feet", can be improved with a lateral brow lift as in many cases, non-surgical options like neurotoxins cannot enhance the region.
A temporal brow lift involves two minimal length incisions are positioned within the hairline. A lateral brow lift is often associated with minimal downtime, and the recovery period is usually much quicker when compared with an endoscopic brow lift. A lateral brow lift is often combined with blepharoplasty surgery, and in this case, the incisions can be combined for less potential scarring.
Hidden Incision Brow lift
This type of brow lift is ideal for men who are balding and have deep horizontal forehead lines. The incision is made through one of the horizontal forehead lines. The brow muscles are released which helps to smoothen out the forehead and the redundant skin is then removed which results in elevation of the brow.
Coronal brow lift
This technique rejuvenates the entire upper third of the face. The surgeon will then be able to lift the forehead, hairline and brow in an upward direction. This is generally preferred by female patients or those with minimal hair loss, as the scar will be hidden within the hairline. The endoscopic brow lift has replaced the traditional coronal brow lift.
The use of endoscopy in brow rejuvenation produces excellent and predictable results with minimal scarring. The open mini brow lift leaves small scars, and the degree of lift achievable will be more limited than an endoscopic brow lift. However, if you only seek a more limited elevation in brow position, the mini approach may be more suitable. This is especially the case in men where it is important not to elevate the brow too much to avoid feminising the male face.
Browlift recovery process
You will be able to leave the clinic on the same day as your eyebrow lift procedure once the anaesthetic effects have worn off.
You will have dressings applied to the forehead and may have two small drains, which will help to remove any excess fluid. These will be removed after the first two days. You mustn't get the dressing wet to avoid moisture getting into the wound and potentially delaying wound healing. One of our postoperative nurses will remove any stitches that are not dissolvable after four to seven days.
You will notice some bruising and swelling, which will last a few days. You will need to make sure you sleep on your back in a propped up position with several pillows, which will help to minimise swelling.
You will have to wear a compression garment which will help to reduce swelling. Ensure that you avoid any strenuous exercise and heavy lifting for three weeks following the brow lift. You may need to take up to one week off work. However, this will vary from person to person.
Brow lift before and after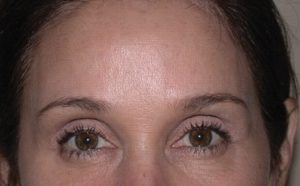 Risks and potential complications of brow lift surgery
Brow lift surgery is a commonly performed procedure at Centre for Surgery. At your consultation, your surgeon will discuss the potential risks and complications associated with the brow lift procedure.
Potential brow lift complications
Anaesthetic risks
Postoperative haemorrhage
Excessive scarring
Delayed wound healing
Hair loss around the incisions
Dry eye
Nerve injury leading to numbness
Facial nerve injury
Surgical site infection
Brow asymmetry
Requirement for a revision procedure
Browlift cost
Several factors will determine the overall cost of your brow lift procedure, and the final quotation will be given after your face-to-face consultation with your specialist plastic surgeon.
Browlift alone or browlift combined with blepharoplasty or other facial rejuvenation procedure

Local anaesthetic or general anaesthetic

Primary or revision brow lift
Why not call 0207 993 4849 and speak to one of our expert patient coordinators who may be able to give you a rough costing before having a consultation for a brow lift procedure.
RELATED: How much does a brow lift cost?
Always remember that price should never be the determining factor when it comes to choosing your provider. We feel that safety and quality of service should be your number one priority and instil in you the confidence that our team will look after you before, during and after your procedure to the best of their ability.