Male Surgery
Male Cosmetic Surgery in London & UK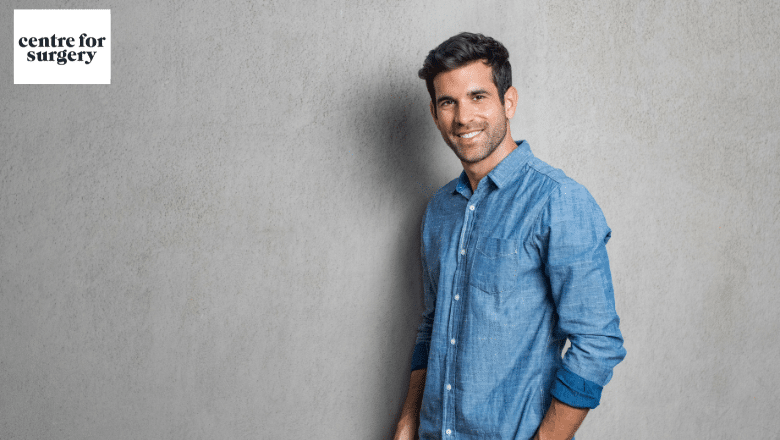 Cosmetic surgery for men, also known as male plastic surgery, refers to a group of surgical and non-surgical procedures that are performed to improve the appearance of the male body and face. These procedures include:
Liposuction: a surgical procedure that removes excess fat from the body.
Gynecomastia surgery: a procedure to remove excess breast tissue from men who have enlarged breasts.
Abdominoplasty (Tummy Tuck): a procedure to remove excess skin and fat from the abdomen and to tighten the abdominal muscles.
Male Facelift: a procedure to remove excess skin and fat from the face, and to tighten the underlying muscles, improve the appearance of wrinkles, and give a more youthful look.
Rhinoplasty: a procedure to reshape the nose, either to change its appearance or to improve breathing.
Male Breast reduction: a procedure to reduce the size of the breast tissue in men who have gynecomastia.
Hair Transplant: a procedure to restore hair growth.
These procedures are becoming increasingly popular among men as they become more aware of the options available to them and the benefits of looking their best. However, it's important to choose a specialist plastic surgeon, discuss the goals and risks of the procedure, and have realistic expectations about the results.
RELATED: Gynecomastia Surgery FAQs – Q&As about Male Breast Reduction
We are well known as a centre for high-definition body sculpting for men using state-of-the-art procedures, including HD liposuction, abdominal etching and pectoral implants.
Gynecomastia Surgery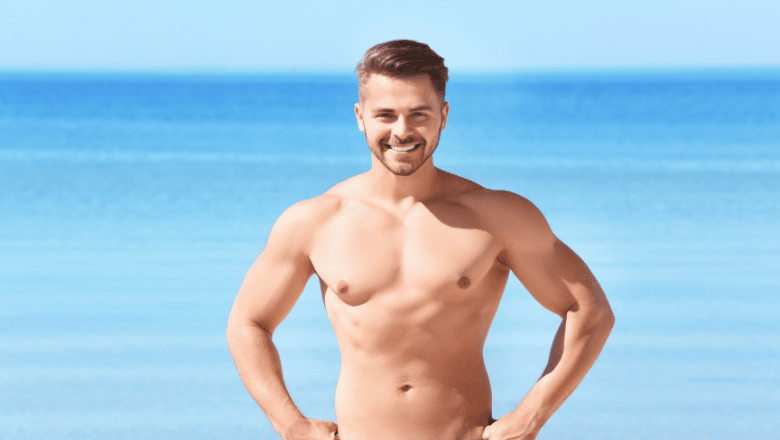 Gynecomastia surgery or gyno surgery is designed to help men achieve a flatter-looking and more masculine chest contour. Gynecomastia correction most commonly involves liposuction and/or gland excision and which may be combined with excess skin removal to treat a puffy-looking chest or nipples. Gynecomastia surgery is a permanent solution for men who would like to improve their chest's appearance, allowing them to lead a more normal life.
Go to treatment
Male Liposuction (Lipo For Men)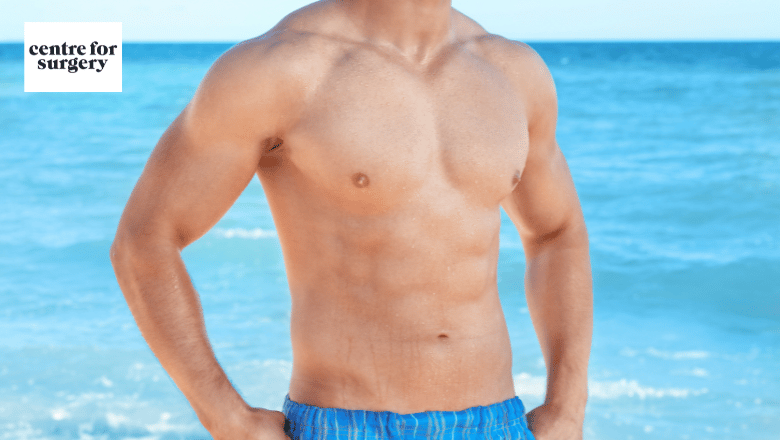 Male liposuction, or liposuction for men, is a cosmetic surgery procedure that removes excess fat from the body using a hollow stainless steel tube called a cannula. The cannula is inserted through small incisions in the skin and is used to suction out unwanted fat. Male Lipo can be performed on various body areas, including the abdomen, thighs, buttocks, upper arms, calves, and ankles. Men typically undergo liposuction on the abdomen, chest, and back. Liposuction can be performed under general anaesthesia or local anaesthesia with sedation. Recovery time varies depending on the size of the area treated and the amount of fat removed.
Go to treatment
High Definition Liposuction (HD Lipo)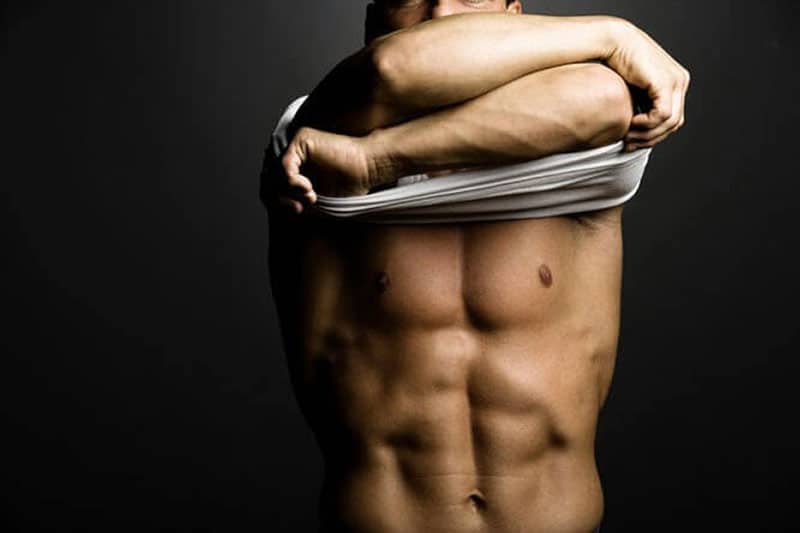 HD lipo also known as high definition liposuction is an advanced body contouring technique designed for men who want to achieved a sculpted and defined physique. Our surgeons are highly skilled in HD lipo and have years of experience in achieving outstanding outcomes for our patients.
Go to treatment
Abdominal Etching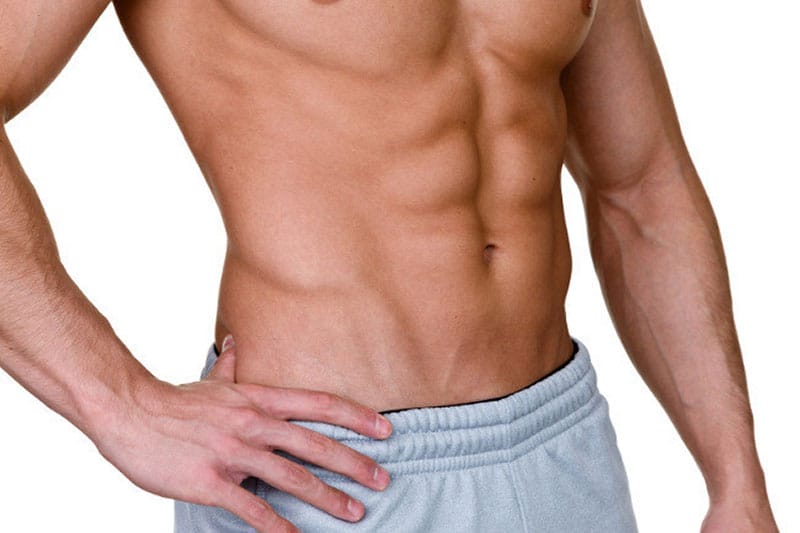 Abdominal definition, where the outline of the underlying abdominal muscle is visible, is a sought-after appearance for many men. Otherwise known as ab sculpting, an Abdominal Etching procedure involves removing pockets of unwanted fat using liposuction. This procedure is suitable for those who already have a low body fat percentage but have a stubborn layer of fat preventing their abdominal muscles showing through.
Go to treatment
Male Abdominoplasty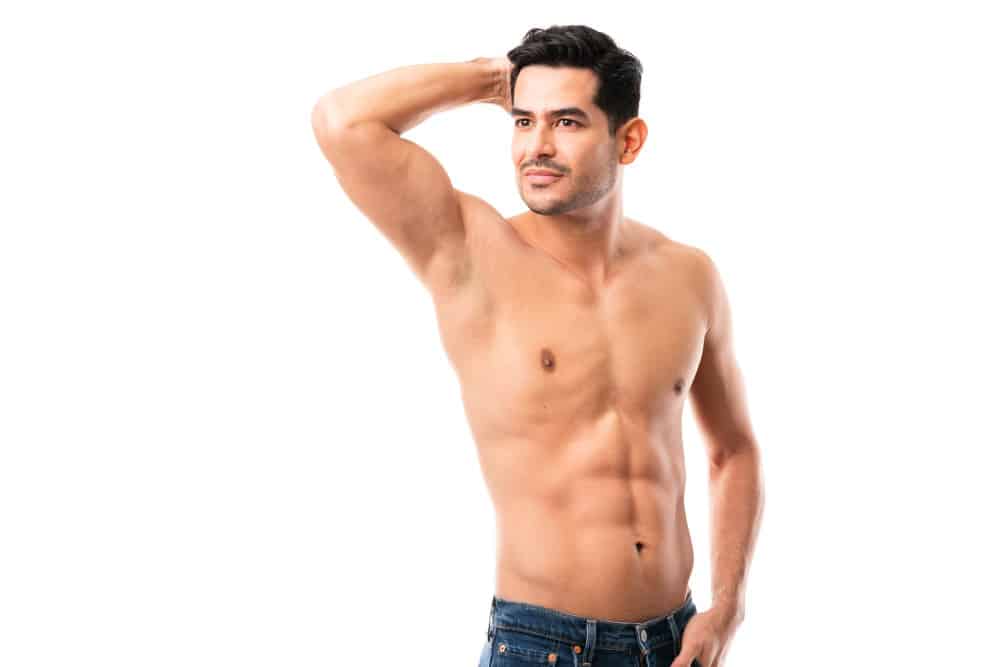 Abdominoplasty for men is one of the most effective procedures for getting rid of loose skin, removing excess fat with liposuction and for repairing weakened abdominal muscles as a result of significant weight loss. Men choose to have abdominoplasty surgery to achieve a flatter, tighter and more aesthetically appealing abdominal contour. By maintaining a healthy lifestyle, the results of a male abdominoplasty are long-lasting and permanent in most cases.
Go to treatment
Male Breast Reduction (Gynecomastia)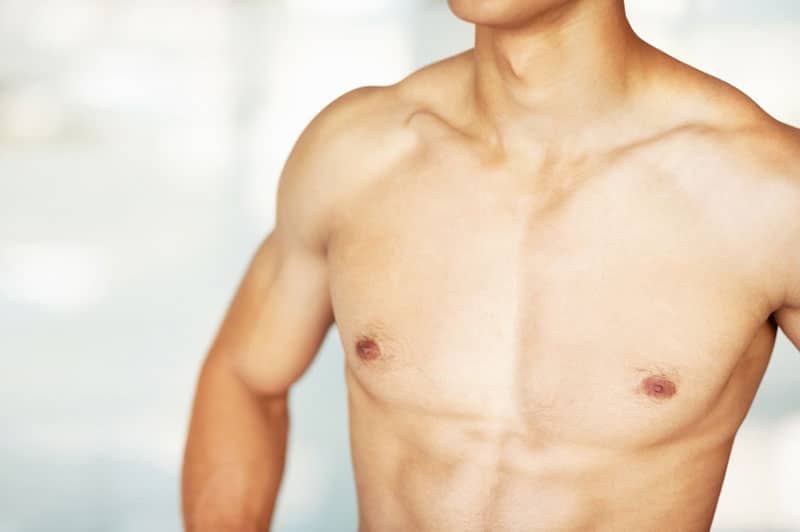 Male breast reduction is carried out to remove enlarged male breast tissue. It is a commonly performed procedure for enlargement of the male chest or 'man boobs' caused by excessive fat or glandular tissue. This medical condition causes men's breast tissue to swell, often caused by an imbalance of hormones. A gynecomastia correction procedure corrects the enlargement of breast tissue by removing unwanted breast tissue and excess fat.
Go to treatment
Pectoral Implants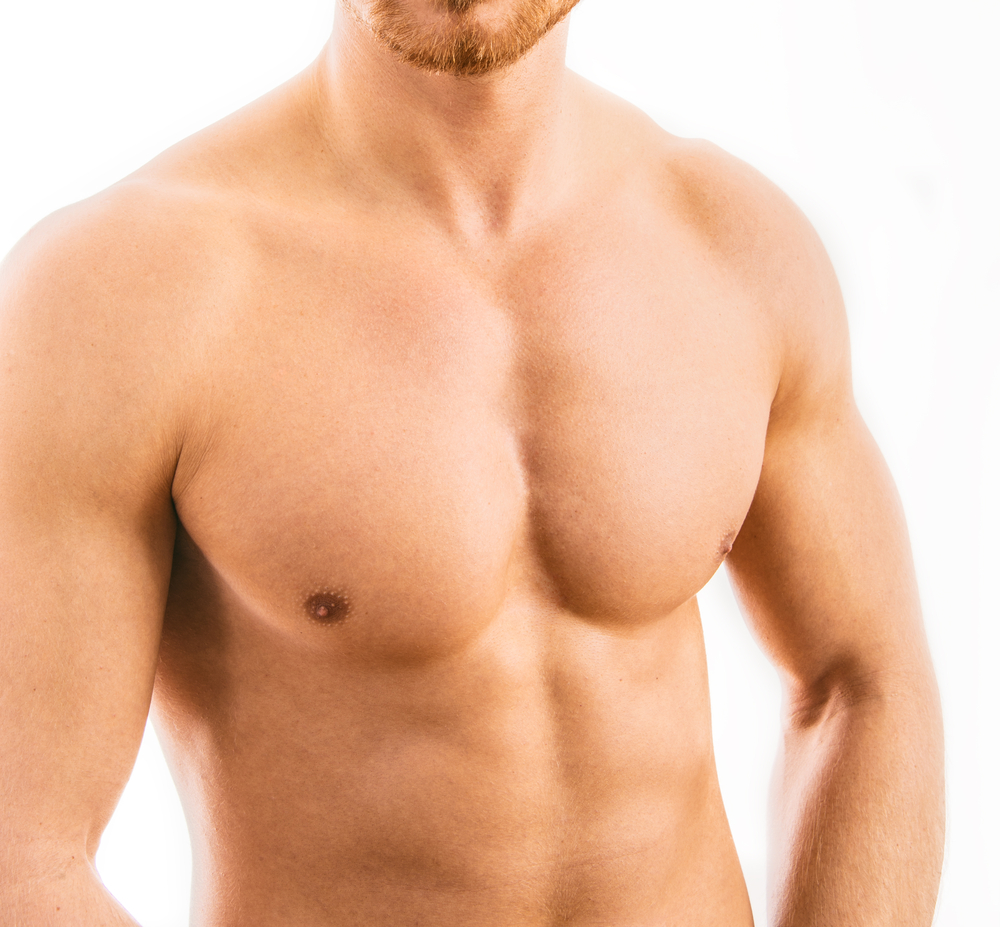 Pectoral implants for men define and improve the appearance of the chest. As well as being carried out for aesthetic enhancement of the chest, male pectoral implants are suitable for those who have undeveloped chest muscles, a pectus deformity or Poland's Syndrome. The implants mimic the appearance and feel of well developed chest muscles by being made of a firm silicone gel material made by Polytech German-designed and manufactured implants.
Go to treatment
Chest Wall Implants (Pectus Surgery)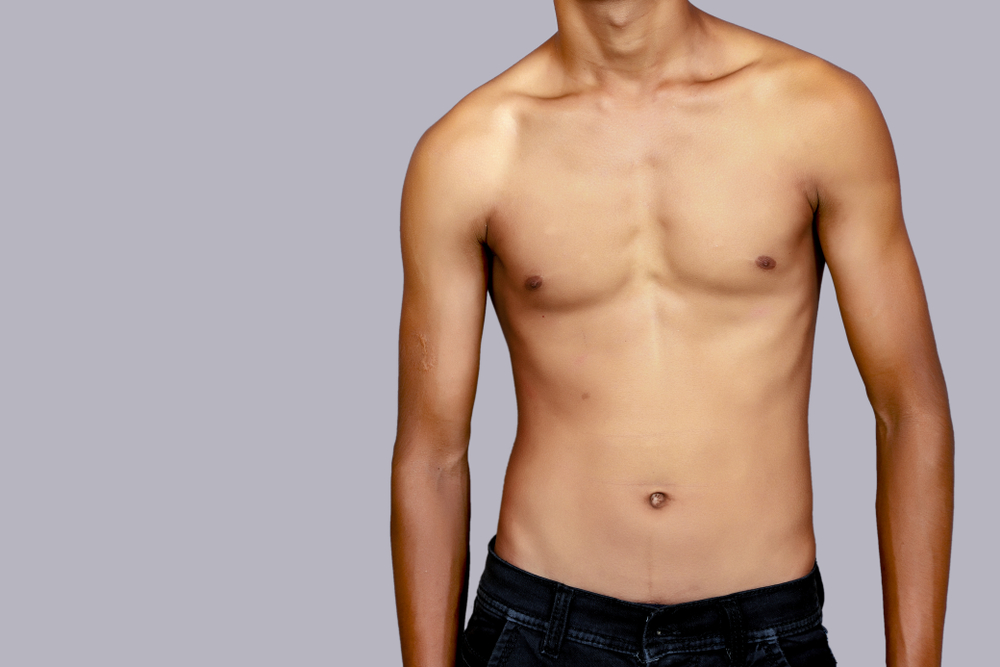 Pectus implant surgery and Poland Syndrome implants are chest wall implant procedures specifically designed for those who suffer from chest deformities such as Pectus Excavatum and Poland Syndrome. This innovative procedure technique, which is preformed exclusively by Mr Omar Tillo, can help with psychological discomfort, improving the appearance of the chest and boosting self-confidence.
Go to treatment
Calf Augmentation with Implants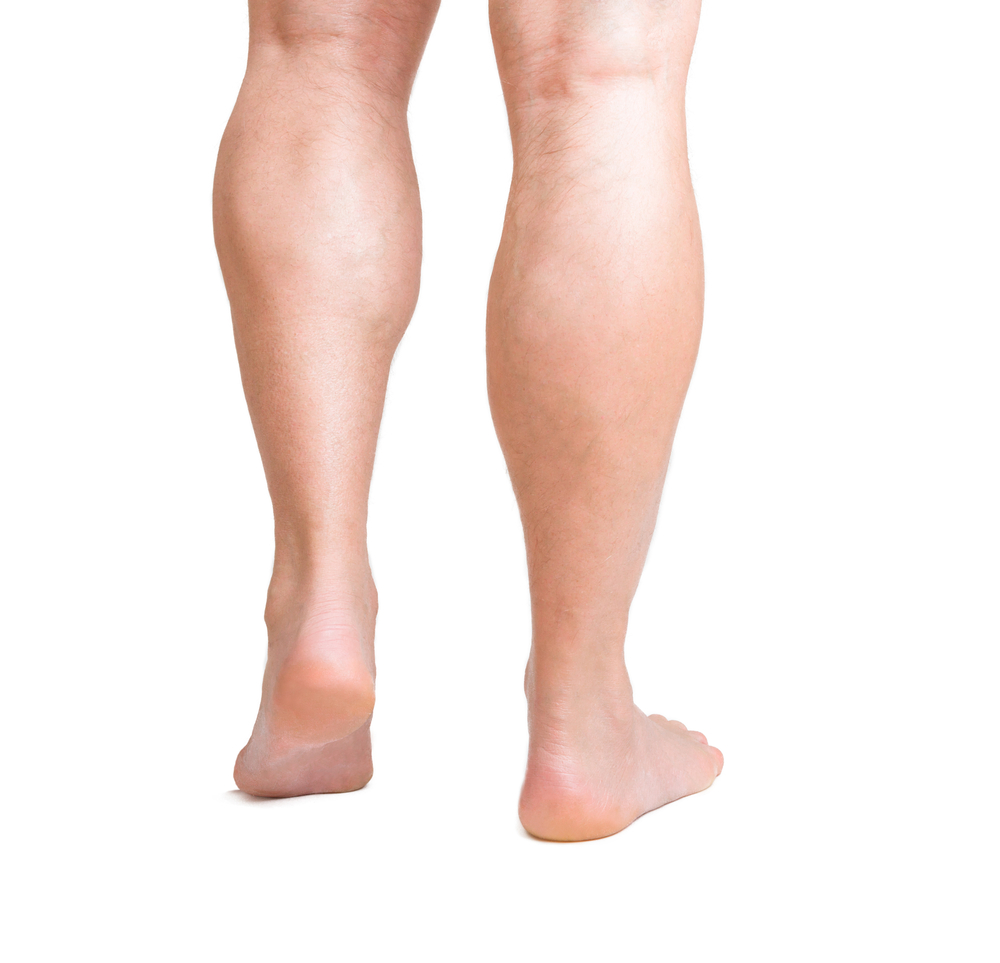 Calf implant surgery is aimed at those who wish to improve the appearance and proportion of their lower legs, often due to calf atrophy. Calf atrophy can develop from previous traumatic injury to the leg or can be present from birth. Our surgeons are skilled in both aesthetic and reconstructive surgery of the calf. In certain cases, the use of custom-made 3D-designed calf implants can be used to resemble natural muscle in terms of appearance and feel. Calf implants result in improved contour and balance with the rest of the leg.
Go to treatment
Fat Transfer Calf Augmentation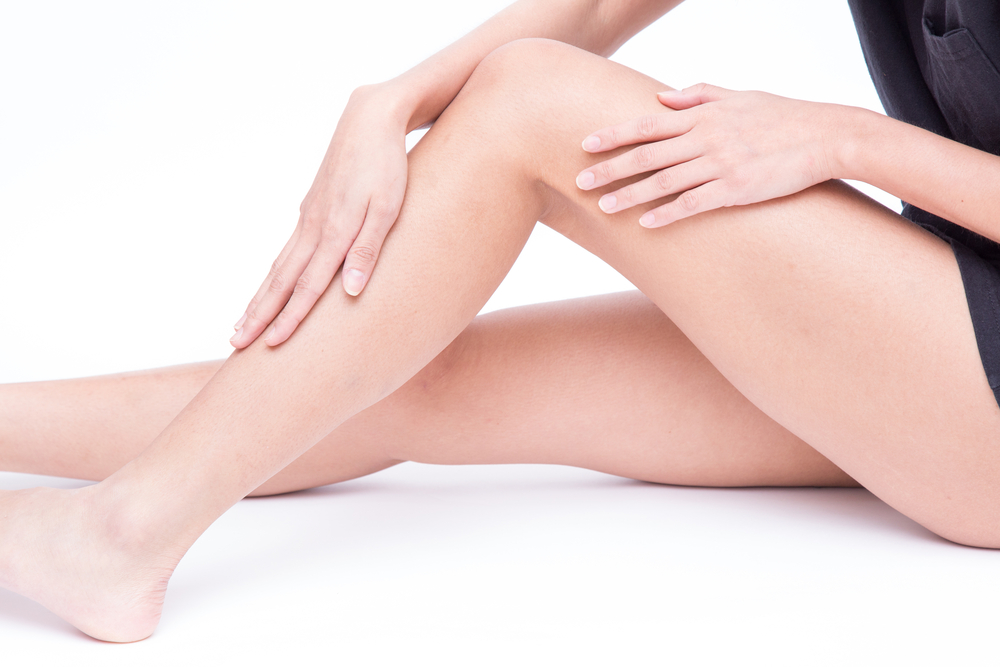 Fat transfer to calves using the body's own fat enhances underdeveloped calves, making them look toned and well-proportioned to the rest of the leg. Calf fat transfer can achieve an aesthetically pleasing result and can also correct deformities using fat harvested from a donor site on the body such as the abdomen. Fat transfer to calves is an alternative method to calf augmentation using calf implants for those who are not keen on the insertion of artificial implants.
Go to treatment
Male BBL (Brazilian Butt Lift For Men)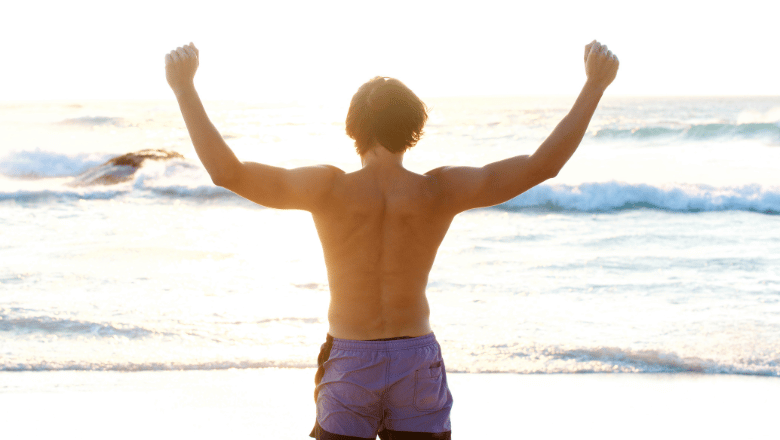 A Brazilian butt lift for men, also known as a male BBL, is a highly effective body contouring procedure for enhancing the volume and contour of the buttocks in men. Many men would like to achieve more projected and firmer-looking buttocks. This allows men to wear more fitted items of clothing, such as tight jeans, for a more masculine look.
Go to treatment
Male Rhinoplasty (Nose Job For Men)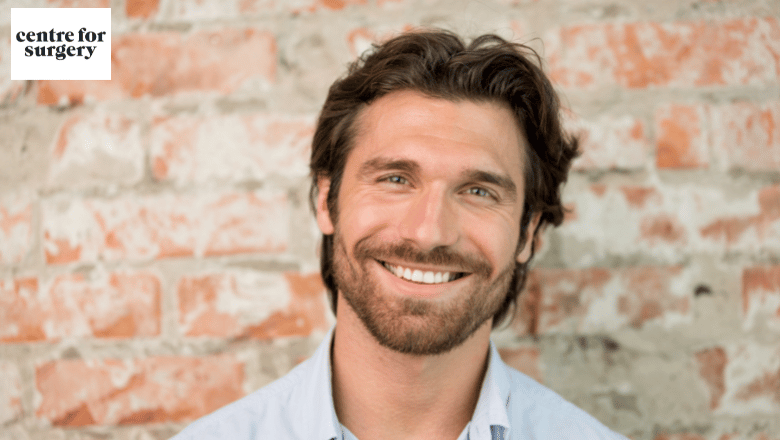 Male rhinoplasty, also known as a male nose job, is a facial cosmetic surgery procedure that can surgically alter the size and shape of the nose, creating more balanced features and facial harmony. Rhinoplasty for men can alter the appearance of a protruding bump, wide tip or crooked bridge, and it can also help restore nasal function with improved breathing following a traumatic injury.
Go to treatment
Laser Snoring Treatment (NightLase)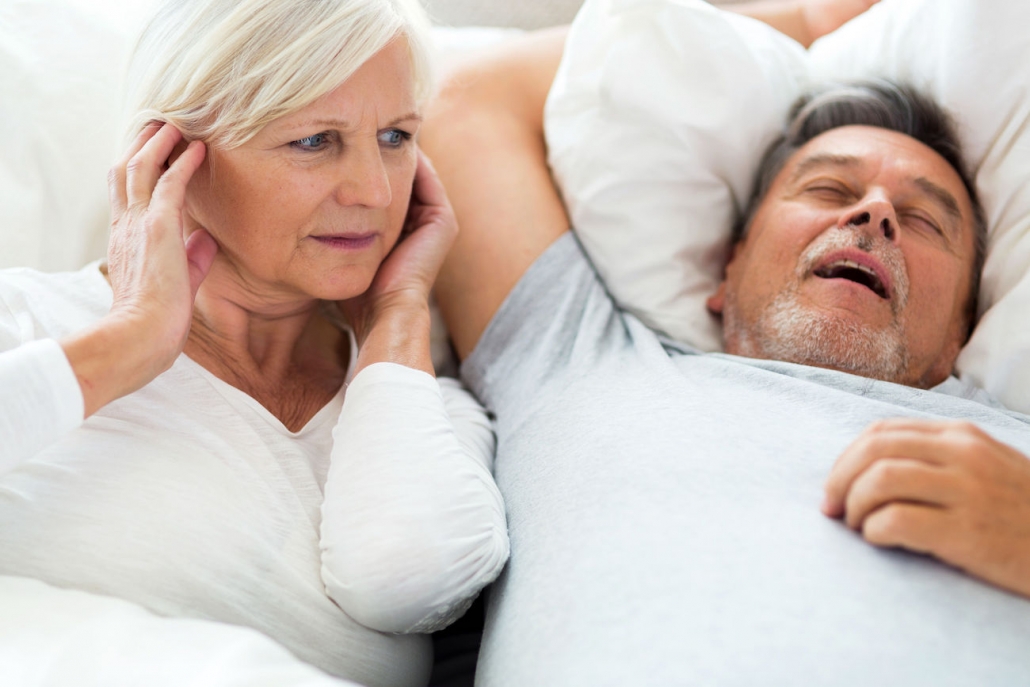 NightLase is a non-surgical laser treatment used to reduce snoring by using laser energy to shrink and tighten the soft tissues of the uvula and soft palate. The procedure is performed by a trained practitioner who uses a laser to heat the tissues in the back of the throat, which can help to reduce vibration and collapse of the airway that causes snoring. The procedure is typically performed over a series of 3 sessions and is done on an outpatient basis with no downtime. NightLase uses laser energy to heat the tissues in the back of the throat, which can help to reduce vibration and collapse of the airway that causes snoring.
Go to treatment
Rhinophyma Surgery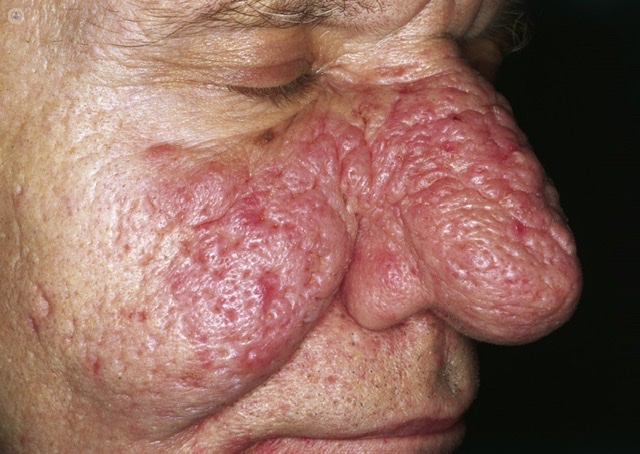 Rhinophyma surgery is a procedure that aims to reduce the size and improve the shape of the nose in people with rhinophyma, a condition that causes the nose to become enlarged and deformed. The surgery can be performed using different techniques such as excision, dermaplaning, CO2 laser resurfacing, cryosurgery or subcision.  The goal of the surgery is to improve the patient's appearance and self-esteem and also to improve breathing by opening the nasal airway.
Go to treatment
Male Eyelid Surgery (Blepharoplasty For Men)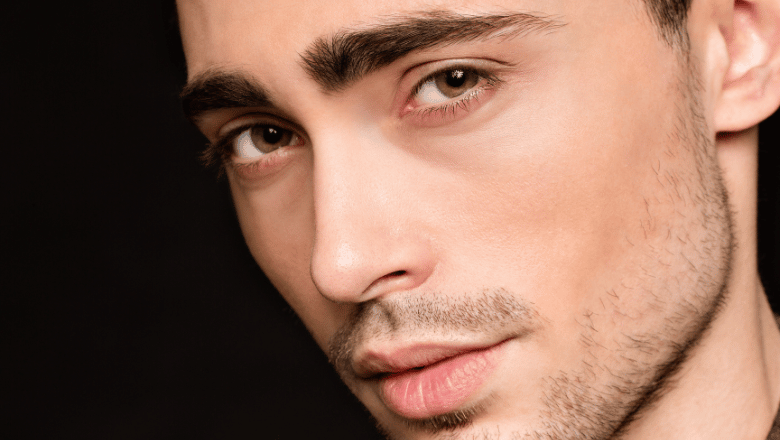 Male eyelid surgery or blepharoplasty for men involves the removal of fat and excess skin removal with muscle tightening of the upper and lower eyelids. Droopy upper eyelids and puffy bags under the eyes often cause men to look older and more tired than they actually feel. In some cases, hooded eyes in men may interfere with vision. Eyelid surgery for men can help to restore a more youthful and refreshed look.
Go to treatment
Male Facelift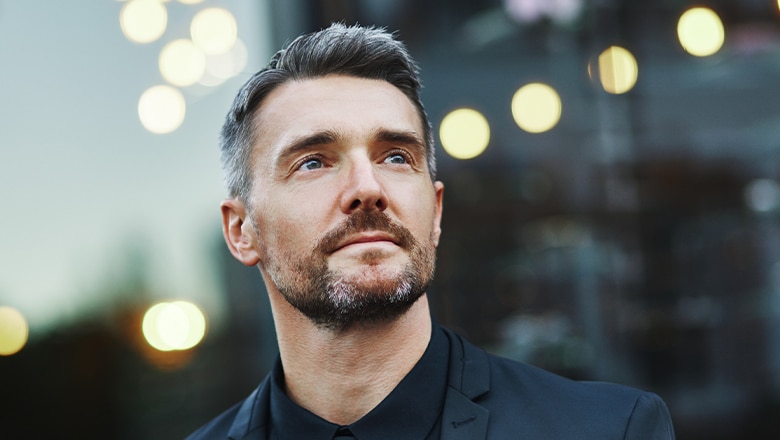 A male facelift is designed to get rid of loose and sagging skin in men as a result of the ageing process. Our surgeons are skilled in all facelift techniques to rejuvenate a man's face including a mini facelift, one stitch facelift and a full facelift. The common signs of ageing can be effectively addressed to produce results that last in excess of 10 years. Facelifts for men are commonly combined with complimentary procedures including eyelid surgery, neck lift and facial fat transfer.
Go to treatment
Male Neck Lift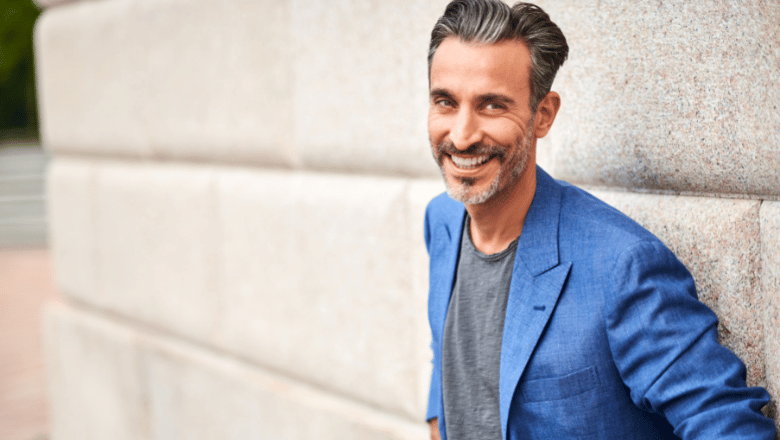 Male neck lift surgery is one of the most effective neck rejuvenation procedures for men to achieve a youthful and masculine-looking neck. A neck lift for men can help to get rid of sagging jowls for a well-defined jawline. Loose neck skin and vertical neck bands can be eliminated for a smoother-looking neck. Although a traditional full neck lift is the most common type of neck lift, a mini neck lift can be used for men with milder signs of ageing to remove excess skin.
Go to treatment
Hair Transplant Surgery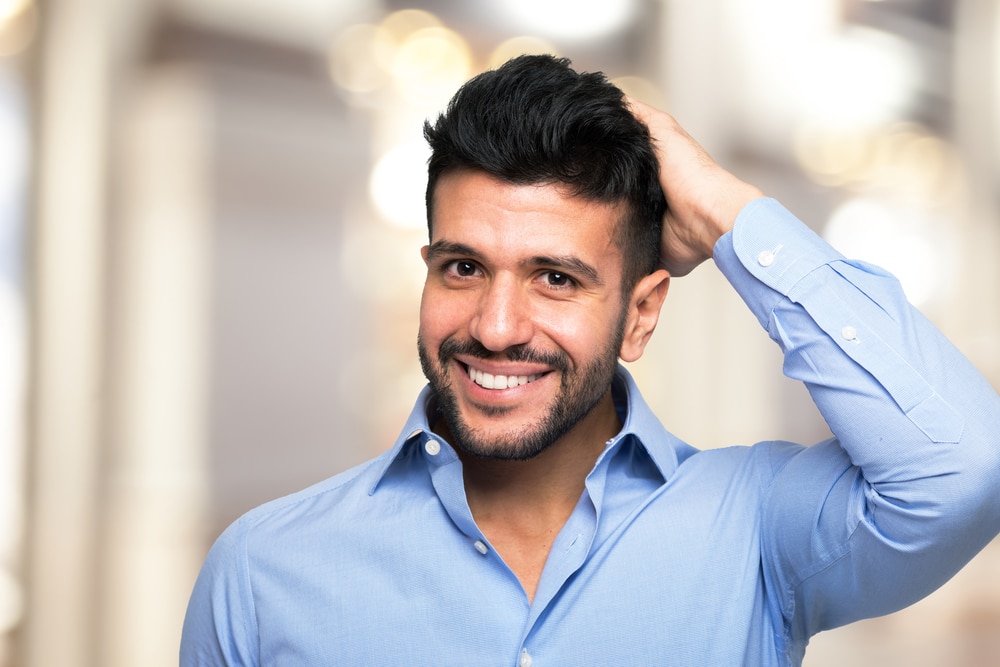 Hair transplant surgery is a permanent method for hair restoration. Our hair transplantation surgeons offer both FUE and FUT using the most advanced methods at our specialist day surgery facility in Watford. Our surgeons will design customised treatment plans for each and every patient according to their hair restoration needs and with a strong emphasis on achieving natural looking and densely packed hair.
Go to treatment
Surgical Tattoo Removal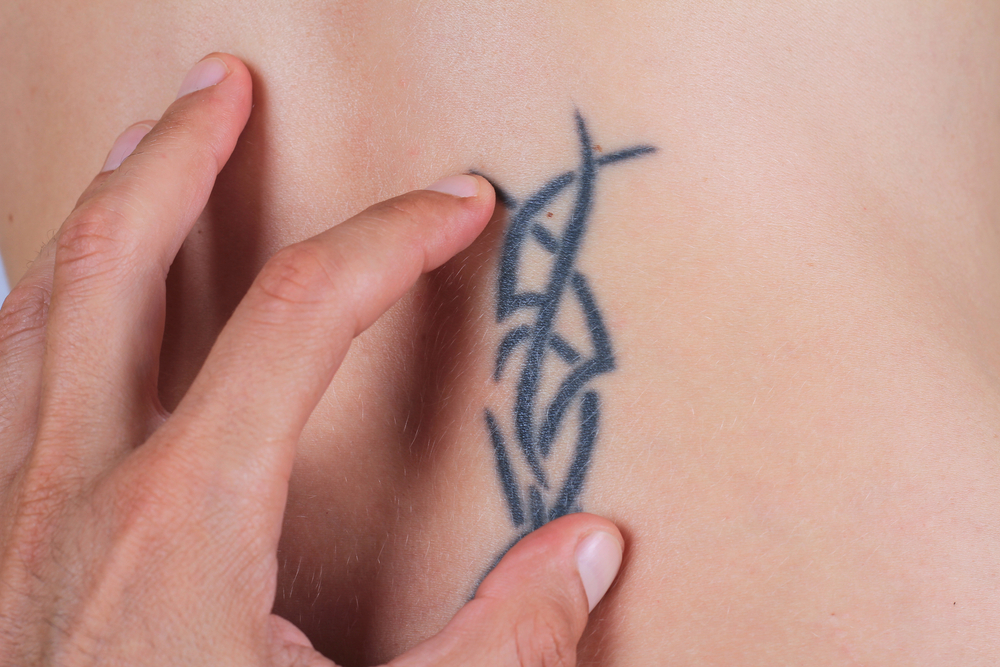 Surgical tattoo removal also known as tattoo excision is a effective and permanent surgical treatment for those wishing to remove a tattoo. Many patients may have already tried laser tattoo removal without success. Surgical tattoo removal under local anaesthetic can be performed on both smaller and larger areas either with skin excision alone or combined with skin grafting for larger tattoos.
Go to treatment