Lipoma Surgery London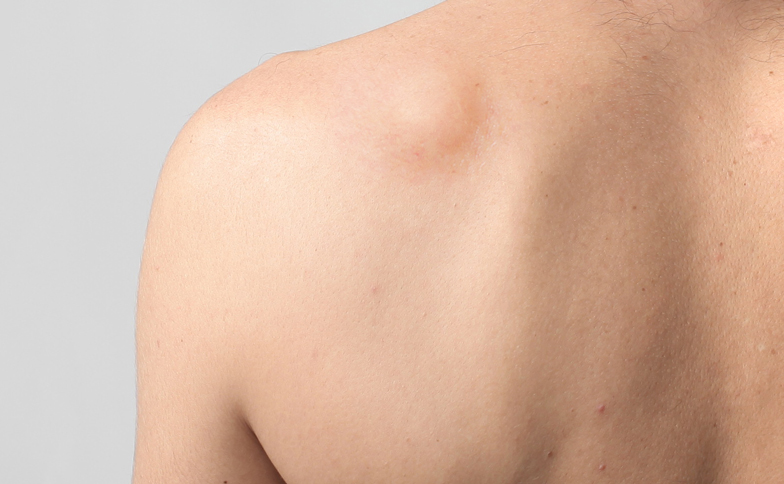 Lipoma Surgery – Skin Lump Removal London at Centre for Surgery
A lipoma is a slow-growing, fatty lump situated between your skin and the underlying muscle layer. It is benign and rarely becomes cancerous. It's usually detected by touch and its doughy feel often helps to differentiate it from other types of lumps. While they're harmless, some people may choose to remove a lipoma due to discomfort or for aesthetic reasons.
At Centre for Surgery in London, our team of expert plastic surgeons are proficient in the surgical removal of lipomas. Their approach focuses on techniques that not only effectively remove these benign growths, but also minimise scarring, ensuring a satisfying cosmetic result. Our Baker Street clinic offers a broad range of skin surgeries including lipoma removal, in a comfortable and professional environment.
The surgical procedure to remove a lipoma typically involves either liposuction or surgical excision. Liposuction can be a preferable choice for larger lipomas, as it tends to leave a smaller scar. In an excision procedure, the surgeon makes an incision in the skin and removes the lipoma completely. Both procedures are usually done under local anesthesia and involve minimal downtime for recovery.
Regardless of the method, our surgeons take utmost care to ensure the best possible outcome. Whether your lipoma is causing discomfort or you simply desire its removal for aesthetic reasons, Centre for Surgery is dedicated to providing you with a positive and successful treatment experience.
What is a Lipoma?
A lipoma is a benign growth composed of fat cells that aggregate under the skin, forming a soft, rubbery lump. It's a common condition that's often described as a skin lump or a fatty tumor. Lipomas develop within the adipose tissue – the layer of fat that lies between your skin and the underlying muscles. They are encased within a thin, fibrous capsule, and nourished by small blood vessels.
Although they're noncancerous and rarely life-threatening, lipomas can sometimes cause discomfort, especially if they press against nerves or restrict joint movement. Some people may also opt to have them removed for cosmetic reasons if they grow too large or become visually noticeable.
Lipomas can occur anywhere on the body where fat cells are present, but they are most commonly found in the:
Back
Shoulders and neck
Buttocks and thighs
Arms and legs
Chest and abdomen
Face and scalp
Our skilled surgeons at Centre for Surgery in London offer treatments for the removal of these skin lumps, ensuring a safe and efficient procedure with minimal scarring. Depending on the size and location of the lipoma, the surgeon may employ various surgical techniques such as liposuction or direct excision.
Liposuction involves the insertion of a small, thin tube called a cannula to break up the fatty tissue, which is then suctioned out. This approach is often used for larger lipomas and results in smaller scars.
In contrast, a lipoma excision procedure involves making a small incision over the lipoma and carefully removing the entire lump. This method is often preferred for smaller lipomas and for those located in easily visible areas to ensure optimal cosmetic results.
Regardless of the method chosen, our surgeons prioritize patient comfort, safety, and satisfaction, aiming to minimize the impact of the procedure on your day-to-day life.
What are the symptoms of a lipoma?
Lipomas typically present as soft, round or oval-shaped lumps underneath the skin. They can range in size from smaller than a pea to several centimeters in diameter. While lipomas can occur anywhere in the body, they are most commonly found on the neck, shoulders, back, abdomen, arms, and thighs.
One of the key characteristics of a lipoma is its "doughy" or "rubbery" texture. When pressed, it will typically yield to pressure and may even move slightly under the skin. It should be relatively easy to distinguish from the surrounding tissues due to its softer and smoother texture.
While lipomas are usually painless, they can sometimes cause discomfort or pain, especially if they grow large enough to press on nearby nerves or other structures. Some people may also experience a feeling of heaviness or a dull ache in the area of the lipoma.
Despite their often alarming appearance, lipomas are usually slow-growing and don't pose a serious health risk. However, any sudden changes in the size, shape, or consistency of a lipoma, or the onset of pain, should prompt immediate medical attention.
It's also worth noting that while most lipomas are solitary, some people may develop multiple lipomas at the same time. This condition, known as lipomatosis, can cause a more generalized thickening or lumpiness of the skin, particularly on the arms and legs.
Why do lipomas form?
Lipomas are common benign tumors of adipose tissue, but the exact reasons why they form are not completely understood. They are thought to result from an overgrowth of fat cells in a localised area of the body, but what triggers this overgrowth is unclear.
Genetic Factors: Lipomas often run in families, suggesting that there may be a genetic component to their development. Some genetic conditions, such as familial multiple lipomatosis, Gardner syndrome, and Madelung disease, are associated with an increased risk of developing lipomas.
Trauma: Some research suggests that trauma or injury to a specific area can lead to the formation of a lipoma. The theory is that the trauma may trigger the overgrowth of fat cells which results in a lipoma. However, this theory has not been definitively proven and is still under investigation.
Hormonal influences: Some studies have suggested that hormones could play a role in lipoma development. It has been observed that certain lipomas may grow during pregnancy or under the influence of hormones, suggesting a possible link.
Obesity and diet: While lipomas can occur in people of all body types, there appears to be a higher prevalence of lipomas in individuals who are overweight or obese. This could be due to the fact that lipomas are composed of fat cells, and increased body fat could contribute to their formation. The role of diet in lipoma formation is not clear, but a diet high in fats may potentially contribute to their development.
Despite these theories, it's important to note that anyone can develop a lipoma at any time, and having one or more of these risk factors does not necessarily mean that a person will develop a lipoma. Further research is needed to fully understand the causes and risk factors for lipoma development.
What are the different types of lipomas?
Lipomas, which are non-cancerous lumps of fatty tissue, come in several types. Although all types can be removed through surgery, the specific variety of lipoma is usually determined during the operation or through microscopic examination, as they all generally look and feel the same from the outside. Here are the different types:
Conventional lipomas: These are the most frequently seen type. They're made up of standard fat cells, just like the ones you'd find elsewhere in your body.
Angiolipomas: This kind is a combination of fatty tissue and blood vessels. Despite being benign, they are often tender or painful.
Fibrolipomas: These are composed of both fat cells and fibrous tissue. They're essentially a mixture of conventional lipomas and fibrous tissue.
Hibernomas: These unusual lipomas are made up of brown fat, which is a specific type of fat that the body uses to keep warm.
Myelolipomas: This rare variety of lipoma is interesting because it contains blood cell-producing stem cells.
Spindle cell lipomas: This kind gets its name from the long, spindle-shaped fat cells it's made up of.
Pleomorphic lipomas: These are categorised by the varied sizes and shapes of their fat cells, hence the term 'pleomorphic', which means many-formed.
Keep in mind, even if you have a lump that feels like a lipoma, you should get it checked by a plastic surgeon at Centre for Surgery to make sure it isn't something more serious.
When should I remove a lipoma?
A lipoma, a non-cancerous growth of fatty tissue, doesn't typically pose a significant health risk and rarely transforms into a cancerous growth. However, there might be several reasons why you'd consider having a lipoma removed:
Aesthetic considerations: If a lipoma grows to a considerable size (referred to as giant lipomas) or is located in a visible area such as your neck, face, or arms, it could affect your appearance and thus you might opt for removal.
Discomfort or pain: Although lipomas are generally painless, they can sometimes exert pressure on surrounding tissues as they grow, causing discomfort or pain. If a lipoma is causing you pain, it would be a good reason to consider having it surgically removed.
Unusual changes: If a lipoma starts growing rapidly, becomes painful all of a sudden, or shows signs of inflammation (redness, swelling, warmth), it may need to be investigated further. These changes could indicate complications or a different type of growth, and surgical removal might be recommended for diagnostic purposes.
The specific surgical technique used to remove a lipoma will largely depend on its size and location. Always consult with a healthcare provider to discuss the best options for your specific case.
Preparation for Your Lipoma Surgery at the Centre for Surgery
First Consultation at Centre for Surgery
The diagnosis of a lipoma is often based on physical appearance and characteristics, requiring only a physical examination by one of our surgeons. Additional medical tests are typically unnecessary unless the lipoma is situated deeply beneath the skin. In such cases, radiological imaging such as a CT or MRI scan may be needed.
Once a diagnosis is confirmed, you will discuss the treatment options with your surgeon to decide if lipoma liposuction or excision surgery is the most suitable option for you.
The Day of Lipoma Surgery
Lipoma removal is generally a day procedure, meaning you can typically go home on the same day as your surgery. However, if your lipoma is located in a sensitive area, you may need to stay longer for monitoring. Most patients can return home a few hours after their surgery.
Before the operation, your surgeon will advise you on any necessary alterations to your medication regimen, such as temporarily discontinuing any blood-thinning medications. Fasting from food and drink the night before your procedure is also typically required.
Following your lipoma excision surgery, it's essential that a friend or family member is available to take you home, as lingering effects of sedation may prevent you from driving.
What are the treatment options for lipomas?
If you've decided to have your lipoma removed, there are two main treatment options available to you, which our surgeons will help you navigate: lipoma excision surgery and liposuction.
Lipoma Excision Surgery
The most common method for removing a lipoma is through surgical excision. In this procedure, a surgeon makes an incision in the skin covering the lipoma, then carefully separates the fatty tissue from the surrounding tissues and muscles. The aim is to remove the lipoma in one piece, a process known as 'en bloc' removal.
Once the lipoma has been excised, the cavity is closed and the edges of the skin are stitched together. If the lipoma was large, resulting in excess skin, this surplus skin will be trimmed away to optimise the cosmetic result.
Depending on the size and location of your lipoma, this procedure can be performed under local or general anaesthesia. Larger lipomas, deep-seated lipomas, or those in more difficult locations such as the face or neck typically require general anaesthesia. Smaller lipomas in more accessible locations can be removed under local anaesthesia.
The recurrence rate after surgical excision of a lipoma is low, estimated to be around 1-2%. However, if a lipoma does recur, surgical removal may need to be performed again.
Liposuction
Though less commonly used for lipoma treatment compared to surgical excision, liposuction is another option. This technique involves the use of a liposuction probe, a thin metal tube, which sucks out the fatty tissue of the lipoma through a small puncture in the skin.
The key advantage of liposuction for lipoma removal is that it results in less scarring, as the probe is introduced through a tiny puncture wound. However, liposuction is generally considered less successful than surgical excision in terms of achieving complete removal of the lipoma, and the recurrence rate is thought to be higher.
Some surgeons may combine the two techniques, using liposuction to reduce the size of the tumour initially, then introducing surgical instruments through the liposuction incision to remove any remaining fatty tissue. This method aims to achieve the thoroughness of surgical excision with the reduced scarring of liposuction.
Recovery After Lipoma Surgery
The complete healing and recovery period following lipoma excision surgery typically spans around 3-4 weeks. However, this time frame can vary depending on the size and location of the lipoma.
Lipomas that are larger, situated deeply under the skin, or located in more inconvenient places, such as the inner thigh or hand, may require a longer recovery period.
In most instances, you should be able to return to work within 1-2 days following lipoma removal surgery. However, it's advised that you abstain from engaging in sports or any strenuous physical activity for the first two weeks after the operation. This precaution is particularly important if your lipoma is located on your legs or feet to prevent any trauma and promote optimal healing.
Potential risks and complications of lipoma removal
As with any surgical procedure, lipoma removal surgery may also carry certain risks and potential complications. These can include:
Wound Dehiscence: This is when the stitches holding the wound together break apart and the wound reopens. Although quite rare, this is more likely to occur if the removed lipoma is large, leaving behind a significant cavity after its removal.
Wound Infection: As with any surgery, there is a risk of bacterial infections. Signs of infection include redness, pain, swelling, and the drainage of pus. Such infections are usually treated with antibiotics.
Scarring: Depending on the size and location of your lipoma, a noticeable scar may form after the surgery.
Seroma and Haematoma: These are technical terms for a collection of fluid (seroma) and blood (haematoma) in the cavity where the lipoma used to be. These are not uncommon occurrences after lipoma excision, and they are typically addressed by draining the fluid or blood surgically.
Despite these potential complications, it's important to note that lipoma surgery is considered to be one of the safest surgical procedures with relatively low risks. Serious complications are rare.
Lipoma removal before and after
Case 1: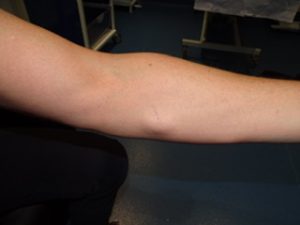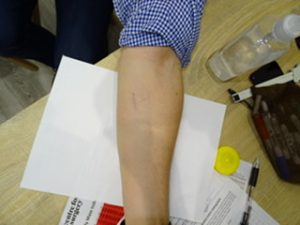 Lipoma removal surgery at Centre for Surgery
RealSelf Top Doctors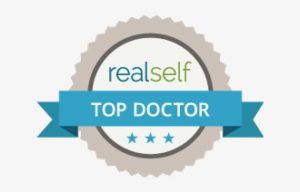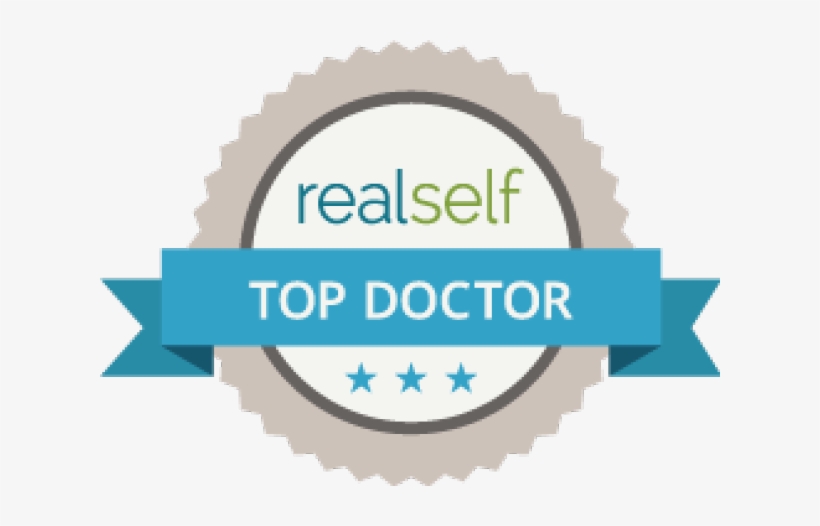 RealSelf top doctor status is awarded to less than 10% of the RealSelf doctor community. This status is earned by achieving consistently high patient satisfaction (from RealSelf reviews), getting excellent feedback on expert answers to patient questions, and after investing significant time in Q&A and other doctor activity. RealSelf top doctors are rated among the very best surgeons in the United Kingdom and USA.
Over 15 years experience with all types of skin lesion removal – skin tag removal, wart removal, mole removal, lipoma removal and cyst removal
We regularly receive patients from overseas at our plastic and cosmetic surgery specialist centre
Our surgeons are UK trained NHS consultant plastic surgeons who live and work in London. We don't work with 'fly-in, fly-out' surgeons. This is very important because whilst your surgeon takes all precautions to minimise complications, complications can and do occur and our surgeons are readily available to manage any issues if and when they arise.
We own and manage our own surgical facilities. Properly performed treatment takes time and should not be rushed.
Our surgeons are full members of: