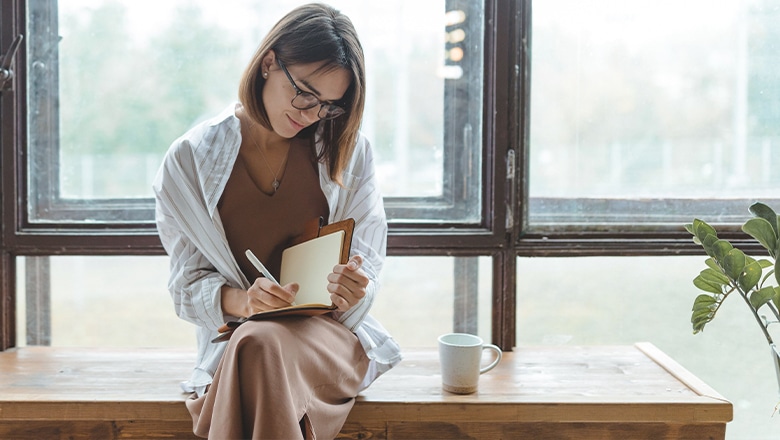 Visualising your post-surgical condition can be a challenge, as each individual's experience is distinct. At Centre for Surgery in London, our mission is to provide you with comprehensive pain control and a personalised postoperative recovery strategy, recognising that your path is exclusive to you.
RELATED: Recovery after Cosmetic Surgery
Nevertheless, there are numerous steps you can take to facilitate a smoother recovery process. We've compiled a list of our most valuable recommendations to support you during your post-operative healing and contribute to a positive post-surgery outcome.
Prepare thoroughly before surgery
It's quite common for your focus to be primarily on the day of the surgery, while overlooking the essential preparations leading up to it. At Centre for Surgery, we recommend the following steps to ensure a smooth and comfortable post-operative experience:
Create a comfortable space for rest
Prepare your resting area beforehand with clean sheets, cosy loungewear, and comfortable sleepwear – remember to pack a pair to bring to the clinic for your surgery day. Keep essential items nearby, such as water, books, lip balm, and your tablet or phone to stream your favourite shows.
Although it's crucial to rest during the first week after surgery, it's important to remember that you're not on bed rest. While taking it easy is necessary, try to get up and move around a little every hour (during the day) starting from day 2.
Take Paracetamol regularly during the first week
Don't wait until you're in pain to take Paracetamol. Consistently taking it during the first week will help manage pain more effectively in the long run.
Secure a dependable caregiver
A reliable caregiver is essential for driving you home after surgery, accompanying you to your next-day appointment, managing your medications, and assisting with bathroom needs the night after surgery. To simplify matters, your caregiver can set timers for your medications and keep a record of when they were taken. After 24-48 hours, you'll need to take over this responsibility.
Prepare meals ahead of time
Cook and freeze meals before your surgery to have easily reheatable options, such as lasagna or quiche. Alternatively, you can purchase pre-made meals or ask friends and family to set up a meal train for the initial week of your recovery.
Organise childcare
Arranging for childcare during your initial recovery period (1-2 weeks, depending on your surgery type) is essential. While you can engage with your children by reading, cuddling, and chatting, you shouldn't be taking care of their daily needs, such as bedtime routines or preparing meals.
Arrange for pet care
You won't be able to walk your dog for at least a week, possibly two. Ensure someone else is available to help with pet care during this time.
Plan transportation to and from the clinic
Arrange for a caregiver to drive you home after surgery and to your follow-up appointment a week later. Driving yourself is not allowed during the first week (or two weeks for a tummy tuck).
Take a week off from work
Taking a week off work is mandatory. While working remotely may be technically possible, it's not recommended. Returning to a desk job after a week is generally acceptable.
Avoid the gym for a month
Regardless of the type of surgery, refrain from going to the gym or engaging in strenuous workouts for at least one month post-operation.
RELATED: Pre-Surgery FAQs – Preparing for Cosmetic Procedures
Top tips during your postoperative recovery
At Centre for Surgery, we strive to make your recovery process smoother, faster, and more comfortable while ensuring the best possible outcome. Here are our top recommendations for a successful postoperative experience:
First week: remain indoors
All patients, regardless of their procedure or how well they feel, must stay home for one week. The only exception is attending follow-up appointments. Strict adherence to this rule is crucial and non-negotiable.
Caregiver assistance during the initial 24 hours
For the first 24 hours after surgery, your caregiver will be there to help. Afterwards, you should be able to manage basic self-care tasks. However, tummy tuck or mummy makeover patients may require assistance for up to a week or two post-op.
Avoid activities beyond daily self-care in week one
We strictly enforce this rule to minimise the risk of complications. Engaging in activities beyond daily self-care during the first week is not permitted.
Showering after surgery
Wait for our express approval before showering. We will provide instructions during your post-op appointment. Avoid baths, swimming pools, and hot tubs until we confirm it's safe, which may be several months post-surgery.
Surgical garment care
You'll need to wear and wash the surgical garment provided daily for at least a month. Alternatively, you can purchase an additional garment for convenience.
Manage pain and stay active
While most surgeries result in minimal pain, it's crucial to get out of bed once an hour for bathroom breaks or to take a few steps, even if you're in pain. Staying immobile increases the risk of blood clots.
Maintain a protein and fibre-rich diet
Consume a colourful, clean diet rich in protein and fibre. Get your vitamins from food sources, as vitamin supplements aren't allowed.
Stay hydrated
Drink plenty of water or Lucozade, but water is preferable.
Address constipation
Constipation is common after surgery. If you experience it, please contact us for assistance.
Breast procedure patients: no exercise for one month
To avoid complications, refrain from any activity that raises heart rate or blood pressure for a month after any type of breast surgery, including breast augmentation. This includes walking. Enjoying fresh air in your garden is acceptable, but avoid exercise.
Complete post-op medications in 1 week
Finish your prescribed post-op medications within five days. You can continue taking Paracetamol for pain as needed.
Avoid NSAIDs and vitamins for two weeks
Stay away from Ibuprofen and vitamin supplements for two weeks due to potential bleeding risks.
Follow our post-op recovery guidance
We will provide advice on post-op recovery, including massage techniques, wound care, scar care, and general healing. All appointments are mandatory unless otherwise discussed with your surgeon or post-op nurse.
Finally, understand that recovery is a process, and it's normal to have ups and downs. We're here to support you every step of the way.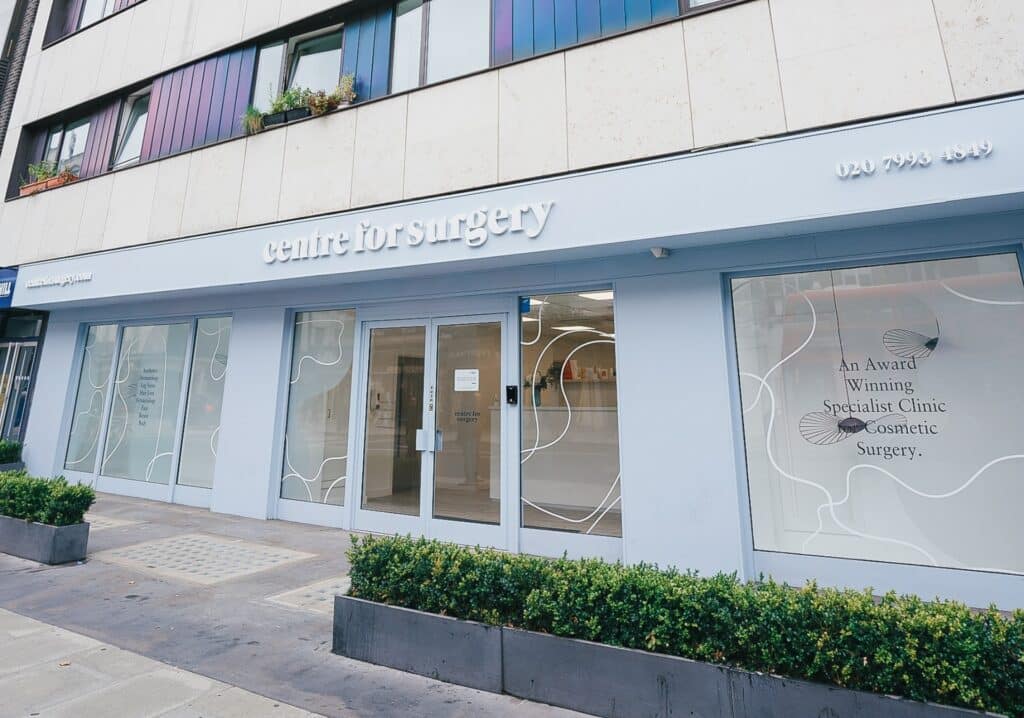 Amazing from start to finish, the communication was the main thing was fully informed and looked after, on the day of my breast augmentation, the staff were fab and made me feel at ease through out the whole process. Thank you so much.
Mohammed Farid
18/11/2021
I've had such a great experience with excellent advice, care and attention and surgical treatment (gynaecomastia) - I can fully endorse the treatment I have received from Centre for Surgery with absolutely no qualms at all. Brilliant in every way - thank you all so much.
Caroline Thorpe
14/11/2021
Very pleased with my whole experience of having a procedure. Was so nervous about getting treatment and i was reassured and felt so comfortable throughout thanks to the amazing nurses. I definitely made the right decision to have breast augmentation at centre for surgery with dr erel.
Melissa Briggs
08/11/2021
So glad I went with centre for surgery, the whole process went very smoothly from the consultations down to the actual day of the procedure. I was so nervous on the day but the whole team put me at ease and I'm happy with my results as I feel a lot more comfortable wearing certain clothes now. My surgeon was Alberto Di Giuseppe who performed a breast Augmentation on me, and I would definitely recommend as he was very clear on what the outcome of the surgery would be and which size would look the best for my frame.
Couldn't be happier with Dr Tillo work,i had my breast surgery one week ago and so happy with the results so far,all the staff are extremely nice and very supportive,i would definitely recommend their services,thank so much
From start to the finish everything was perfect for tummy tuck surgery. All staff is very friendly and the aftercare has been good. The Doctor and the nurse team was fantastic. I'm so happy...result is amazing. Thank you!!!
This was overall a great experience, all the staff at Centre for Surgery were friendly and put me at ease. It is a nerve wracking thing to go through an op but the staff were so nice. Mr Ertan has got a great team around him. On the day of the operation everything went smoothly to plan, there was no delay or holdups, I had another consultation with Mr Ertan who confirmed what was going to be done and that I was still happy to proceed. I was prepped for the procedure, I met with the anaesthetist who again was really nice and put me at ease explaining his role. After the procedure I woke up with the nurse by my side making sure I was OK and checking on me, I was able to stay in the clinic until I was ready to leave and was not rushed at all. I was well looked after from the start to the point when I was discharged. Post operation I was staying at a local hotel it was so close there was no point in even getting a taxi and I was able to walk back where my partner was waiting for me. I was expecting a lot of bruising to both my eyes but there was very little if any by the time the cast came off after 7 days, I am now at the two week post operation point and it is healing well with no outwardly visible bruising or scaring. The next milestone is a checkup at the 6 week point with my surgeon. If you're thinking of having something like this done I would highly recommend getting in touch with Centre for Surgery.
The staff at Centre for Surgery were very kind and accommodating. They answered any questions I had about the procedure and were constantly checking up on me. A special thank you to Christina for all her support throughout.
I would just like to state the quality of care received from the nurses at Centre for Surgery was beyond the highest level. Sophie takes her patient care to another level beyond words. She always puts me at ease. She is there for me even at awkward hours just when I mostly needed reassurance and she is one of the most compassionate nurses I have come across and demonstrates her passion naturally for caring for others. She totally deserves recognition at its finest and thank you for always being there for me. 😍
Add some sections on the edit area of this page