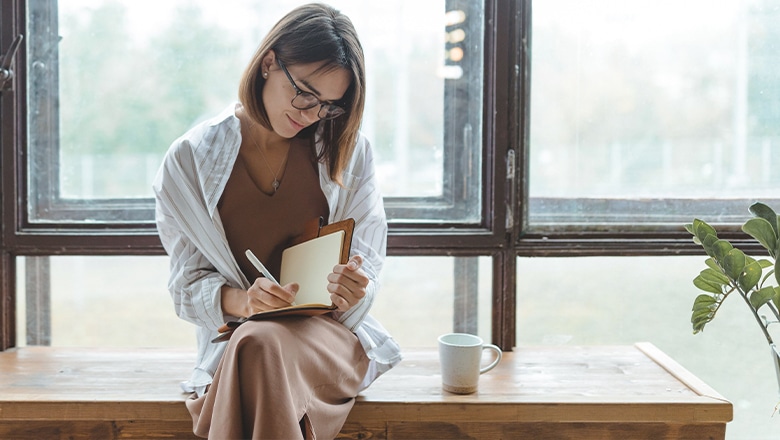 Visualising your post-surgical condition can be a challenge, as each individual's experience is distinct. At Centre for Surgery in London, our mission is to provide you with comprehensive pain control and a personalised postoperative recovery strategy, recognising that your path is exclusive to you.
RELATED: Recovery after Cosmetic Surgery
Nevertheless, there are numerous steps you can take to facilitate a smoother recovery process. We've compiled a list of our most valuable recommendations to support you during your post-operative healing and contribute to a positive post-surgery outcome.
Prepare thoroughly before surgery
It's quite common for your focus to be primarily on the day of the surgery, while overlooking the essential preparations leading up to it.
RELATED: Pre-Surgery FAQs – Preparing for Cosmetic Procedures
At Centre for Surgery, we recommend the following steps to ensure a smooth and comfortable post-operative experience:
Create a comfortable space for rest
Prepare your resting area beforehand with clean sheets, cosy loungewear, and comfortable sleepwear – remember to pack a pair to bring to the clinic for your surgery day. Keep essential items nearby, such as water, books, lip balm, and your tablet or phone to stream your favourite shows.
RELATED: How to Sleep After Cosmetic Surgery
Although it's crucial to rest during the first week after surgery, it's important to remember that you're not on bed rest. While taking it easy is necessary, try to get up and move around a little every hour (during the day) starting from day 2.
Take Paracetamol regularly during the first week
Don't wait until you're in pain to take Paracetamol. Consistently taking it during the first week will help manage pain more effectively in the long run.
Secure a dependable caregiver
A reliable caregiver is essential for driving you home after surgery, accompanying you to your next-day appointment, managing your medications, and assisting with bathroom needs the night after surgery. To simplify matters, your caregiver can set timers for your medications and keep a record of when they were taken. After 24-48 hours, you'll need to take over this responsibility.
Prepare meals ahead of time
Cook and freeze meals before your surgery to have easily reheatable options, such as lasagna or quiche. Alternatively, you can purchase pre-made meals or ask friends and family to set up a meal train for the initial week of your recovery.
Organise childcare
Arranging for childcare during your initial recovery period (1-2 weeks, depending on your surgery type) is essential. While you can engage with your children by reading, cuddling, and chatting, you shouldn't be taking care of their daily needs, such as bedtime routines or preparing meals.
Arrange for pet care
You won't be able to walk your dog for at least a week, possibly two. Ensure someone else is available to help with pet care during this time.
Plan transportation to and from the clinic
Arrange for a caregiver to drive you home after surgery and to your follow-up appointment a week later. Driving yourself is not allowed during the first week (or two weeks for a tummy tuck).
Take a week off from work
Taking a week off work is mandatory. While working remotely may be technically possible, it's not recommended. Returning to a desk job after a week is generally acceptable.
Avoid the gym for a month
Regardless of the type of surgery, refrain from going to the gym or engaging in strenuous workouts for at least one month post-operation.
RELATED: Exercising After Cosmetic Surgery
Top tips during your postoperative recovery
At Centre for Surgery, we strive to make your recovery process smoother, faster, and more comfortable while ensuring the best possible outcome. Here are our top recommendations for a successful postoperative experience:
First week: remain indoors
All patients, regardless of their procedure or how well they feel, must stay home for one week. The only exception is attending follow-up appointments. Strict adherence to this rule is crucial and non-negotiable.
Caregiver assistance during the initial 24 hours
For the first 24 hours after surgery, your caregiver will be there to help. Afterwards, you should be able to manage basic self-care tasks. However, tummy tuck or mummy makeover patients may require assistance for up to a week or two post-op.
Avoid activities beyond daily self-care in week one
We strictly enforce this rule to minimise the risk of complications. Engaging in activities beyond daily self-care during the first week is not permitted.
Showering after surgery
Wait for our express approval before showering. We will provide instructions during your post-op appointment. Avoid baths, swimming pools, and hot tubs until we confirm it's safe, which may be several months post-surgery.
Surgical garment care
You'll need to wear and wash the surgical garment provided daily for at least a month. Alternatively, you can purchase an additional garment for convenience.
Manage pain and stay active
While most surgeries result in minimal pain, it's crucial to get out of bed once an hour for bathroom breaks or to take a few steps, even if you're in pain. Staying immobile increases the risk of blood clots.
Maintain a protein and fibre-rich diet
Consume a colourful, clean diet rich in protein and fibre. Get your vitamins from food sources, as vitamin supplements aren't allowed.
Stay hydrated
Drink plenty of water or Lucozade, but water is preferable.
Address constipation
Constipation is common after surgery. If you experience it, please contact us for assistance.
Breast procedure patients: no exercise for one month
To avoid complications, refrain from any activity that raises heart rate or blood pressure for a month after any type of breast surgery, including breast augmentation. This includes walking. Enjoying fresh air in your garden is acceptable, but avoid exercise.
RELATED: Exercising After Breast Augmentation Surgery – Top Tips
Complete post-op medications in 1 week
Finish your prescribed post-op medications within five days. You can continue taking Paracetamol for pain as needed.
Avoid NSAIDs and vitamins for two weeks
Stay away from Ibuprofen and vitamin supplements for two weeks due to potential bleeding risks.
Follow our post-op recovery guidance
We will provide advice on post-op recovery, including massage techniques, wound care, scar care, and general healing. All appointments are mandatory unless otherwise discussed with your surgeon or post-op nurse.
Finally, understand that recovery is a process, and it's normal to have ups and downs. We're here to support you every step of the way.