Lower Body Lift London UK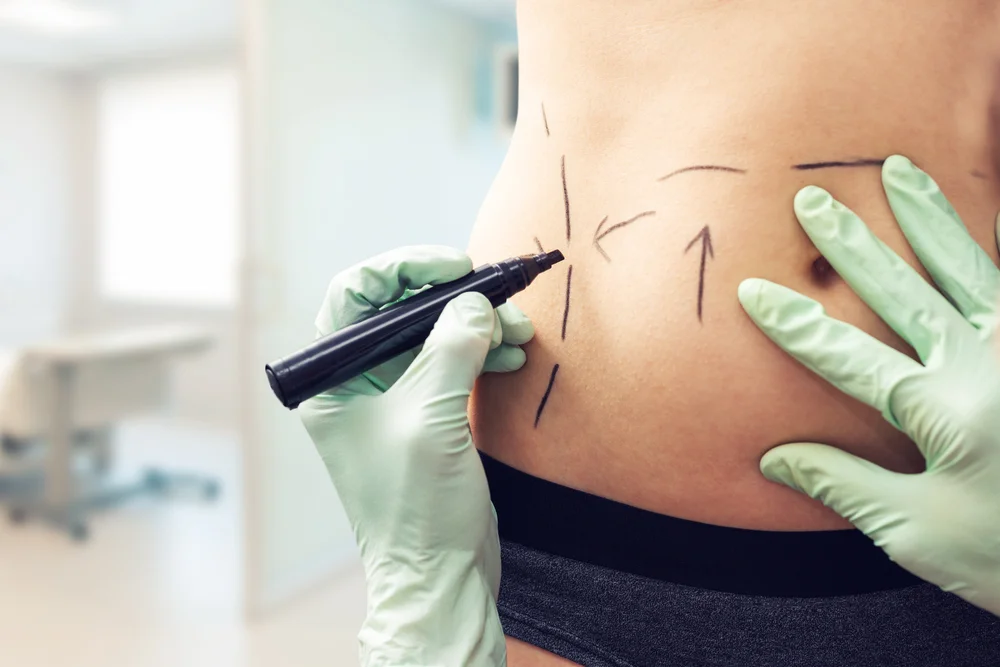 Achieve a sculpted waistline and enhanced body proportions with a transformative lower body lift procedure
The surgical procedure known as a lower body lift, alternatively referred to as 360 belt abdominoplasty or circumferential abdominoplasty, is a form of body reshaping surgery. This intricate procedure can achieve a multitude of transformative effects, including the smoothing and flattening of your abdominal region, the elimination of the phenomenon known as 'apron belly', and the reduction of excess fat deposits known colloquially as 'love handles'. This surgery is most commonly sought by those who have experienced significant weight loss.
The process of shedding large quantities of weight, whether through bariatric surgery or disciplined dieting, can undoubtedly be an empowering and positive journey. Nonetheless, the dramatic loss of weight can also yield some less desirable effects, such as an abundance of surplus skin. In certain scenarios, the resultant excess skin around the belly can be so voluminous and lax that it assumes an apron-like appearance. This 'abdominal apron' typically drapes down at the front, sides, and rear of the body.
Beyond the visual displeasure, it may cause, this overabundant skin and underlying fat apron can lead to numerous complications. These can range from the onset of skin irritations and rashes, chafing caused by friction, challenges with maintaining good hygiene, and physical discomfort during daily activities to the development of back pain due to the weight imbalance.
In comparison to the traditional tummy tuck or abdominoplasty, which is designed to target only the frontal abdominal region, the 360 lower body lift extends its scope. This comprehensive procedure also addresses and removes the loose, sagging skin and excess fat deposits present around the hips and back, while simultaneously lifting the buttocks for an overall better contour.
Located in the heart of central London, Centre for Surgery stands as a dedicated plastic surgery clinic with a particular focus on providing belt lipectomy solutions for post-bariatric patients who have undergone significant weight loss. Our team of surgeons possesses a wealth of experience and refined skills in performing circumferential abdominoplasty. Their expertise allows them to sculpt and redefine your abdominal region, waist, and lower back, giving patients a more pronounced contour and an improved tone.
What Is a Lower Body Lift?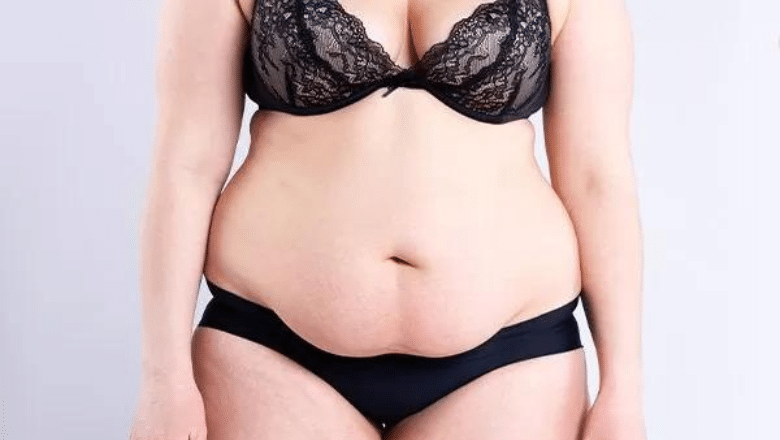 A lower body lift, often undertaken following substantial weight loss, is a comprehensive surgical procedure aimed at the removal of excess tissue, comprising both skin and fat, from the abdominal region, waistline (belt area), and back in one inclusive operation. It is also referred to as a circumferential lipectomy, owing to its encompassing approach that surgically excises loose fat, stretched skin, and reshapes the entire torso from the chest region down to the hips, extending around to the back.
Several factors may contribute to significant weight gain. This could be the result of pregnancy, a sedentary lifestyle leading to minimal exercise, consumption habits centred around unhealthy food, or simply genetic predispositions. As the body accumulates extra fat, the skin is compelled to expand in order to accommodate the additional mass, thereby losing some of its inherent elasticity or tensile strength.
Weight loss can be achieved through various means such as gastric bypass surgery, sleeve gastrectomy, gastric banding, or even following childbirth. However, in many cases, the skin does not fully contract back to its original state after such substantial weight reduction. The aftermath can often manifest as drooping folds of surplus skin and fat that hang loosely from the abdominal region, hips, and lower back.
This is where a lower body lift becomes highly beneficial. By undergoing this surgical procedure, you can effectively eliminate the problematic excess skin, resulting in a more streamlined and aesthetically pleasing body contour.
How Is a Lower Body Lift Different from an Abdominoplasty?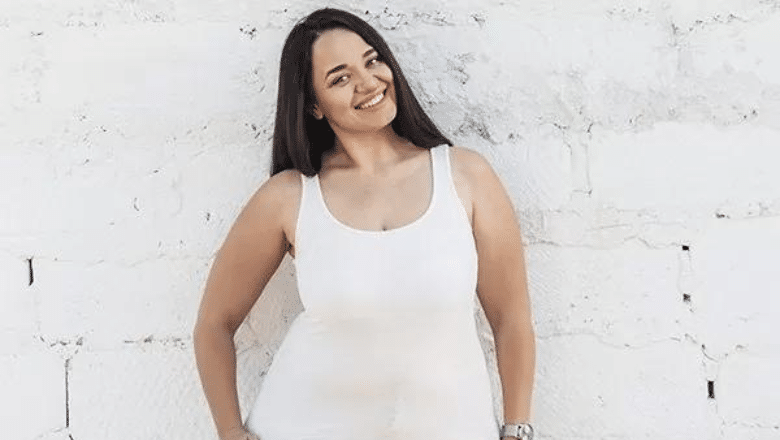 While both an abdominoplasty (commonly known as a tummy tuck) and a lower body lift aim to remove surplus skin and fat folds subsequent to major weight loss, their goals are similar in terms of body contouring and achieving a more proportional physique. However, the two procedures are fundamentally different in their scope and technique, and each comes with its own distinct set of advantages and limitations.
The primary differences between a lower body lift and an abdominoplasty can be summarised as follows:
Area of focus: An abdominoplasty primarily focuses on the removal of excess skin and fat from the anterior part of the abdomen only. In contrast, a 360-degree abdominoplasty, synonymous with a lower body lift, extends beyond the frontal abdominal area to encompass the removal of redundant tissue from the sides, hips, and back as well.
Muscle tightening: One of the hallmarks of a traditional abdominoplasty is that it not only removes excess skin and fat, but it also tightens the abdominal muscles. This is particularly beneficial in cases of diastasis recti, a condition where the abdominal muscles separate. On the other hand, a circumferential abdominoplasty or lower body lift typically does not include the tightening of split muscles.
Navel repositioning: An abdominoplasty often involves the repositioning of the navel to ensure a natural-looking result post-surgery. In contrast, a lower body lift may not always include this step.
Buttocks and outer hips lift: An additional advantage of a lower body lift over a tummy tuck is its ability to lift the buttocks and outer hips, providing a more comprehensive reshaping of the body contour.
In terms of choosing the most suitable surgical option, a 360-degree lower body lift may be more appropriate if you have an excess of skin and fat around your belly, hips, and back. However, if the area of concern is mainly a protruding lower abdomen, often referred to as a 'mummy pooch', then a mini or traditional full tummy tuck might better serve your needs as opposed to a lower body lift.
Benefits of Lower Body Lift Surgery
A lower body lift procedure offers a broad array of advantages that extend beyond mere physical transformation. These benefits encompass improvements in mobility, mental wellbeing, overall hygiene, and personal aesthetics, thereby profoundly impacting various facets of an individual's life. The notable advantages of a belt lipectomy procedure are as follows:
Enhanced Mental Health
Excess skin and fat around the waistline present more than just physical discomfort; they can also have a profound psychological impact. The presence of surplus skin can be a daily annoyance, impairing regular activities and impacting self-perception.
The accumulated skin and tissue distort the body's natural contours, limiting the types of clothing that can be comfortably worn, particularly more form-fitting garments. The resulting alteration in personal appearance can affect self-esteem and influence how others perceive you, potentially creating anxiety and strain in both social and personal relationships.
Undergoing a lower body lift procedure eradicates this surplus skin, leading to an improved physical appearance and positively influencing self-perception and mental wellbeing.
Minimised Risk of Infections
The presence of redundant skin and tissue around the waistline can impede mobility and hinder the execution of daily tasks. A significant side effect of this loose, sagging skin is chafing, leading to uncomfortable skin irritation and potential rashes.
Furthermore, the creases and folds created by the excess skin can become breeding grounds for harmful microorganisms, heightening the risk of developing painful skin infections requiring prompt medical attention.
By opting for a lower body lift procedure, these complications can be virtually eliminated. Post-surgery and subsequent recovery period, daily activities can be resumed without the discomfort and concerns associated with chafing, rashes, or infections.
Elimination of Love Handles
Following substantial weight loss, residual skin may hang loosely around the hips and thighs, creating an illusion of retained weight. This excess skin can contribute to the appearance of love handles or saggy buttocks, detracting from the visual achievement of your weight loss journey.
The lower body lift procedure serves to tighten this loose skin, reshaping the lower body to produce a more streamlined, taut appearance. This results in a more appealing contour, showcasing the true outcome of your weight loss efforts.
Am I suitable for Lower Body Lift Surgery?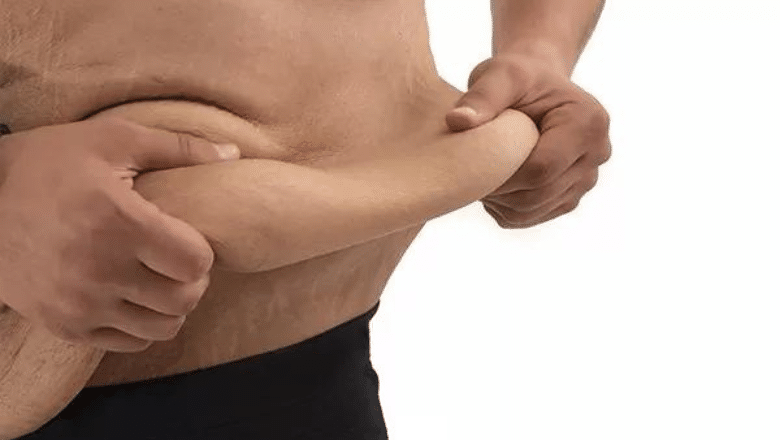 Circumferential abdominoplasty, also known as a belt lipectomy, is a specialised procedure best suited for individuals who have experienced significant weight loss resulting in excessive, loose skin that may be impacting their quality of life. It's important to note that this procedure's results can be influenced by subsequent weight fluctuations, so it's recommended that candidates should have achieved their optimal weight before considering surgery and be committed to maintaining a healthy lifestyle post-procedure to ensure lasting results.
In addition to these key considerations, there are other crucial criteria that potential candidates must fulfill:
Non-smoking: Individuals interested in this procedure should be non-smokers. The impact of smoking on surgical procedures is well-documented, with smokers having a higher risk of complications during and after surgery. It's recommended to quit smoking well in advance of any surgical procedure.
Physical and Mental Health: Ideal candidates should be in good physical health to tolerate the surgery and facilitate optimal recovery. Additionally, solid mental health is important to ensure that the individual is emotionally prepared for the procedure and the recovery process.
Realistic Expectations: It's crucial to have a realistic understanding of what the procedure can and cannot accomplish. While a circumferential abdominoplasty can significantly enhance your physical appearance and improve your quality of life, it's not a magic solution. Your surgeon will discuss the potential results with you during your consultation to ensure your expectations align with achievable outcomes.
Personal Motivation: The decision to undergo a circumferential abdominoplasty should be made for personal reasons, not due to external pressure or influence. Surgery is a significant decision and should be motivated by your own desires for improved health, comfort, and self-confidence.
Meeting these criteria can increase the likelihood of a successful procedure and a satisfactory post-surgery outcome. As always, a thorough consultation with a qualified plastic surgeon at Centre for Surgery is the first step in determining whether you are an ideal candidate for a circumferential abdominoplasty.
Lower Body Lift Surgery
The circumferential abdominoplasty procedure, also referred to as a belt lipectomy, is an extensive surgical process carried out under general anaesthesia. It typically requires around four to five hours in the operating room. Although this procedure can be paired with other surgeries to further enhance body aesthetics, prolonged periods under anaesthesia are generally avoided due to the increased risk of complications.
The surgical process commences with you lying on your back. The surgeon makes the initial incision between the hip bones, in proximity to the pubic bone. A secondary incision is crafted around the navel, which is subsequently repositioned while remaining connected to the abdominal wall muscles. The skin flap between these incisions is then excised, and any stubborn fat deposits are removed. If needed, the abdominal muscles underneath are tightened and repaired, marking the completion of the excess skin removed from your lower abdominal region.
Next, you will be gently turned onto your sides to facilitate the removal of excess skin from the flanks. The incision for this is strategically placed low, facilitating the concealment of the resultant scar within the lines of underwear or bikini bottoms. The skin on both sides is meticulously tightened, ensuring the maintenance of symmetry. Your surgeon will take into account the contours of your abdomen and the other side when removing surplus skin, to guarantee symmetrically balanced results.
Once the circumferential tummy tuck portion of the procedure is completed, the back lift process begins, and you are carefully turned onto your stomach. The surgeon will not only excise the extra skin from the lower back area but will also simultaneously tighten the skin to subtly lift the buttocks.
Concluding the procedure, the surgeon will suture the incisions made on your lower back, just as the previous incisions were secured throughout the process. This signifies the completion of the surgical procedure, marking the beginning of the next stage of your belt lipectomy journey: the recovery phase.
Recovery after a Lower Body Lift
The recovery phase following a lower body lift can vary among individuals based on numerous factors such as individual health, age, and the body's healing capacity. Nonetheless, there are some typical recovery experiences you can anticipate after your surgery:
Drainage Tubes: Following the surgery, drainage tubes will be inserted at your incision sites. These tubes serve to collect and remove excess fluid, aiding in the healing process. They will typically be removed after several days, as directed by your surgeon.
Swelling: Swelling is a natural reaction to surgical trauma and will be most prominent in the 3-6 weeks following your belt lipectomy. As your body heals, the swelling will gradually diminish, with the majority of it subsiding by 2-3 months post-procedure.
Compression Garments: To manage the swelling and support the healing tissues, your surgeon will likely recommend wearing compression garments for a specified duration during your recovery period. These garments also help to shape your body as it heals.
Bruising: You can expect to see bruising in the surgical area, which usually peaks in the first two weeks after surgery. This bruising should then progressively fade, generally disappearing within a month.
Pain and Discomfort: Some pain and discomfort are common in the initial days following a 360 abdominoplasty, typically peaking during the first two to three days. Gradually, as your body recovers, these sensations will lessen.
In terms of returning to normal activities, most patients require around four weeks post-surgery before they can resume their routine tasks. Strenuous exercises or activities should be avoided for approximately six weeks after a circumferential lipectomy to allow the body adequate time to heal.
Remember, it's essential to closely follow your surgeon's post-operative recommendations to ensure a smoother, more efficient recovery after your belt abdominoplasty. This will allow your body the time it needs to heal properly and help you achieve the best possible results from your procedure.
Risks and Complications of the Circumferential Abdominoplasty Procedure
The lower body lift, is a comprehensive surgical procedure that, like all surgeries, carries certain risks and potential complications. Though many post-operative symptoms are temporary and can resolve without intervention, there are instances where immediate medical attention is required. Before deciding to undertake this procedure, it's crucial to discuss all potential risks and complications with your surgeon to ensure you're making an informed decision.
Here are some potential risks and complications that may arise from a circumferential abdominoplasty:
Numbness: Sensations of numbness in the abdominal region are not uncommon due to the disruption of nerve endings during the procedure. This is typically temporary, but it could take several months for full sensation to return.
Bruising and Swelling: These are common post-surgical effects. While they should reduce progressively over time, if either persists or worsens, it may require medical intervention.
Abdominal Tightness: You might experience a feeling of tightness in the abdomen due to the skin and tissues being repositioned and the underlying muscles potentially tightened. This sensation usually eases as the body heals and adjusts to the new contours.
Fluid Accumulation and Seroma: Sometimes, fluid may accumulate under the skin, causing a condition known as a seroma. Depending on its size and the discomfort it causes, a seroma might need to be drained.
Should any of the following symptoms occur during your recovery period, seek immediate medical assistance:
Excessive Bleeding: While some bleeding is expected, excessive or uncontrolled bleeding can indicate a serious complication.
High Fever and Chills: These symptoms may indicate an infection, which needs to be treated immediately to prevent complications.
Pus from Incisions: Pus oozing from surgical incisions is another sign of infection that requires immediate medical attention.
Severe and Sudden Pain in the Calf or Difficulty Breathing/Shortness of Breath: These symptoms could potentially indicate a blood clot, which is a serious medical condition. If a blood clot travels to the lungs, it can result in a life-threatening condition known as a pulmonary embolism. Prompt medical intervention is essential in these cases.
Always ensure to closely follow your surgeon's aftercare instructions and maintain regular communication about any concerns or symptoms you experience post-surgery. It's paramount to prioritise your health and safety throughout the recovery process.
Lower Body Lift Cost London - How much does Body Lift Surgery Cost in London UK? Prices & Fees
The cost of a lower body lift, given its complexity and highly individual nature, varies greatly from patient to patient. Several factors contribute to the final cost, including the surgeon's fee, anaesthetist fees, and facility fees, which often depend on the duration of the procedure in the operating theatre.
If you're seeking an estimate for the cost of lower body lift surgery in London, we recommend contacting Centre for Surgery directly. Upon your initial consultation, we can provide you with a more precise approximation of the expected surgical costs based on your specific needs and circumstances.
With regards to the question of coverage for belt lipectomy surgery by the NHS or private health insurance, it is generally considered a cosmetic procedure and, therefore, typically not covered. However, there are some exceptions. In cases where the procedure is deemed medically necessary – for example, when the excess skin causes significant physical discomfort or medical issues – there may be potential for coverage. The NHS has stringent criteria for such admissions, so it's essential to discuss this with your GP or insurance company to understand whether you might be eligible for treatment coverage.
Why choose Centre for Surgery?
Centre for Surgery is a renowned centre for excellence for body contouring surgery after massive weight loss. If you have developed lax skin and redundant skin folds around the abdomen, thighs, flanks or lower back, then we would recommend an expert consultation with a specialist plastic surgeon at Centre for Surgery in London. Our plastic surgeons have many years of experience performing reconstructive surgery for patients who have undergone massive weight loss and are skilled in both lower body lifts, belt lipectomy, and upper body lifts. At your consultation, your surgeon will review your medical history in detail and any current medicines you may be taking, followed by a physical examination to determine the correct type of body lift procedure to be performed. The surgeon will explain the lower body lift procedure, followed by discussing potential risks and complications. You can ask to see before and after photos of patients who have undergone similar procedures to help you visualise how you could look after the procedure. Once you have decided to proceed with lower body lift surgery, you will meet with one of our friendly and knowledgeable patient coordinators. They will be able to provide a cost for body lift surgery and help you plan for your procedure.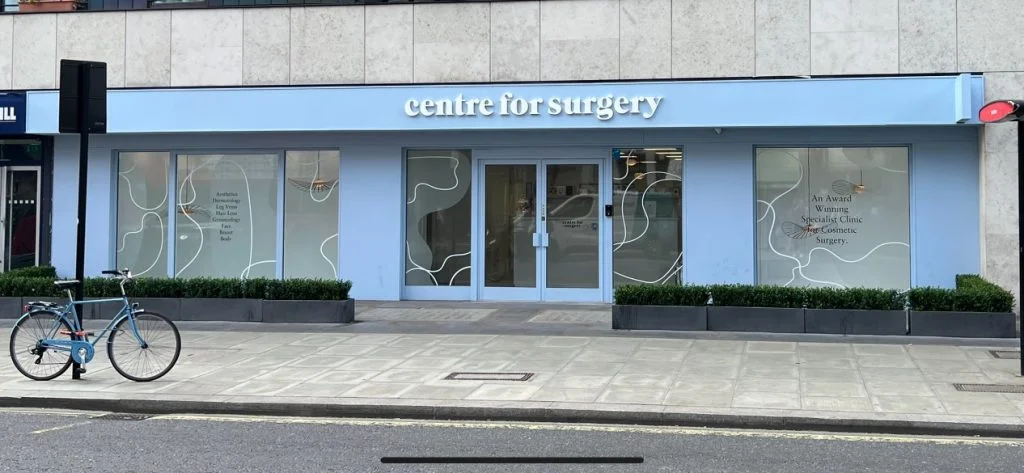 What To Expect
The consultation
When considering lower body lift surgery after experiencing massive weight loss, we would advise to have a face to consultation with one of our experienced surgeons prior to having body lift surgery. At your consultation, the surgeon will explain the possible combinations of body lift procedures to address lax skin and excess fat, and which is most suitable and preferential for you given your needs and preferences. A number of measurements are taken of the body areas where skin is to be surgically removed and an assessment will be made of the soft tissue quality. Soft tissue quality is often very poor in body lift patients and liposuction alone will not address the overhanging skin. Your surgeon is skilled in all types of body lift surgery including belt lipectomy and the most appropriate choice will be made based on your physical examination. The surgeon will also give information on the location of the incisions for the lower body lift procedure which usually runs from hip to hip. At Centre for Surgery, our surgeons perform a lower body lift as a 2 stage procedure. First stage is the abdominoplasty procedure followed by a buttock and thigh lift as a second stage procedure. If you are having a consultation for revision surgery after body lift surgery performed elsewhere, you surgeon may want to see you again for a second consultation. He will want to see the medical records from your previous surgery to plan the revision procedure more effectively.

High-resolution photos will be taken and your surgeon may also use computer digital imaging to map your areas of concern in closer detail. Your surgeon will take time to discuss the important risks and potential complications of body lift surgery and what you can expect in the postoperative period. Body lift surgery after massive weight loss is a significant undertaking and it is important to be in optimal health prior to having the procedure.

The surgeon will also take a full medical history which includes previous operations, current list of medicines taken and any potential allergies. This information will be used to decide on your fitness for the body lift procedure. If you are deemed to be a suitable candidate for surgery then we would recommend to spend a period of time to reflect on all the information given. We always recommend a minimum of a '2 week cool off period' for to weigh up your options.

All our prospective patients are more than welcome to have as many follow-up consultations after their initial consultation to make sure you are fully empowered with all the information to make an informed decision for proceeding with body lift surgery at Centre for Surgery.
Before the procedure
Once you have decided that a lower body lift procedure is right for you, our preoperative assessment team will be in contact to prepare you for the procedure.

The following are recommended actions to take:

- You should make any necessary adjustments to your recovery area at home like comfortable seating and cushioning. It is also useful to have the bathroom close by while you recover in the first few days after surgery.

- For 6 weeks beforehand, it is highly recommended to stop smoking as active smoking is associated with a number of risks including delayed wound healing which could result in wound infection. There is also a risk of impaired blood supply to the skin flaps and this could result in wound breakdown.

- You should stop oestrogen containing oral contraceptives 4 weeks before your procedure to reduce the risk of DVT.

- You should also avoid aspirin and all medicines containing aspirin for at least one week prior to the procedure.

- For 6 hours before the lower body lift procedure, you should refrain from eating any food or any type of drink apart from sips of clear fluid (water and tea/coffee without added milk) which is allowed for up to 2 hours before the procedure.