SmoothEye Laser in London
SmoothEye, or non surgical blepharoplasty, is a laser treatment performed at Centre for Surgery.
Our eyes are often one of the more prominent areas which can show signs of ageing. It can also be one of the more difficult areas to treat. Surgery can involve a long recovery period, while other non-surgical procedures may not deliver the desired results. The solution is SmoothEye. SmoothEye Laser is a powerful non surgical blepharoplasty technique that addresses skin laxity of the periocular region.
Centre for Surgery uses Fotona's SmoothEye treatment, which softens the appearance of wrinkles, tightening the skin and making it look more youthful. SmoothEye can also be combined with Fotona 4D for a full face, neck and eyelid rejuvenation.
If you have more pronounced features of aging, the option of a surgical blepharoplasty is also available.
SmoothEye non surgical blepharoplasty
As we naturally age, the production of collagen reduces and the signs of ageing increases.
SmoothEye works to stimulate the production of collagen around the eyes. This can help to reduce the appearance of wrinkles and increase skin laxity, leaving you with a more rejuvenated and refreshed appearance.
Using laser ensures the results will continue to improve over time as the collagen production continues. Both upper and lower eyelids can be treated in the same sitting.
Read testimonials from our amazing patients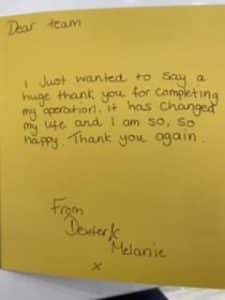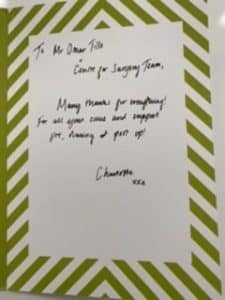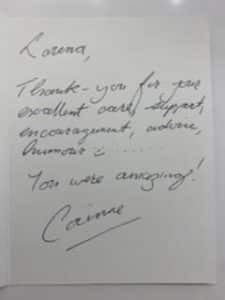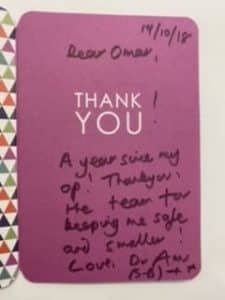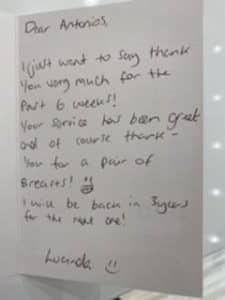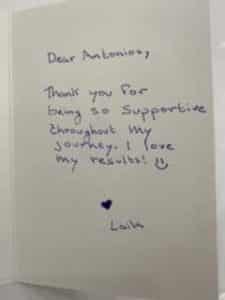 SmoothEye Eyelift
You will be a suitable candidate if you are showing signs of ageing around the eyes and are wishing to improve your aesthetic appearance.
You will need to have realistic expectations about what the procedure can achieve.
Before undergoing SmoothEye you will need to have a consultation with one of our surgeons. They will be able to assess whether or not you are considered a suitable candidate for this procedure or whether there are alternative options which are better suited for you.
SmoothEye laser eyelid tightening
SmoothEye is performed as a day procedure. You will be able to return back to your usual daily routine straight after the procedure.
SmoothEye uses Fotona's SP Dynamis laser with the Er:YAG wavelength in SMOOTH mode.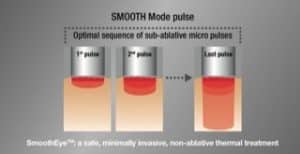 The laser is used to heat the deeper layers of the skin, which increases the production of collagen. Over time, this reduces the appearance of wrinkles.
Prior to undergoing laser treatment, a topical anaesthetic may be applied to reduce any discomfort.
You may wish to combine this treatment with other non-surgical procedures to achieve the best results.
Smootheye Recovery
This is a non-invasive procedure, so there is minimal downtime. You will be able to resume your usual activities straight away.
You may experience some tightening and redness of the skin after the procedure, which will settle after the first few days.
It may take a few weeks to start seeing results as the collagen is stimulated. Results will continue to improve over time.
You may wish to avoid excess sun and heat exposure for seven to 10 days to ensure you can achieve the best results.
SmoothEye before and after