SmoothEye Laser in London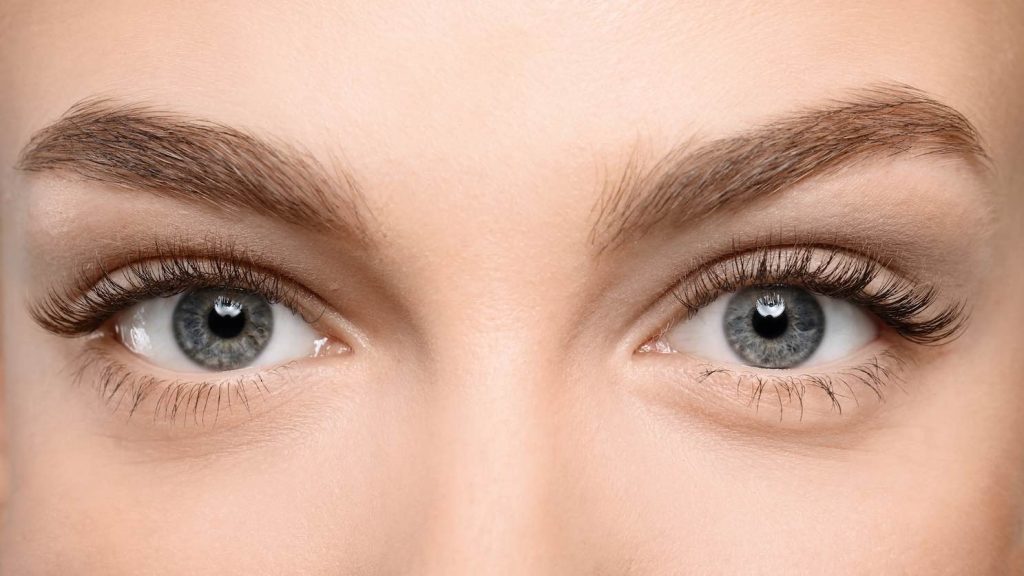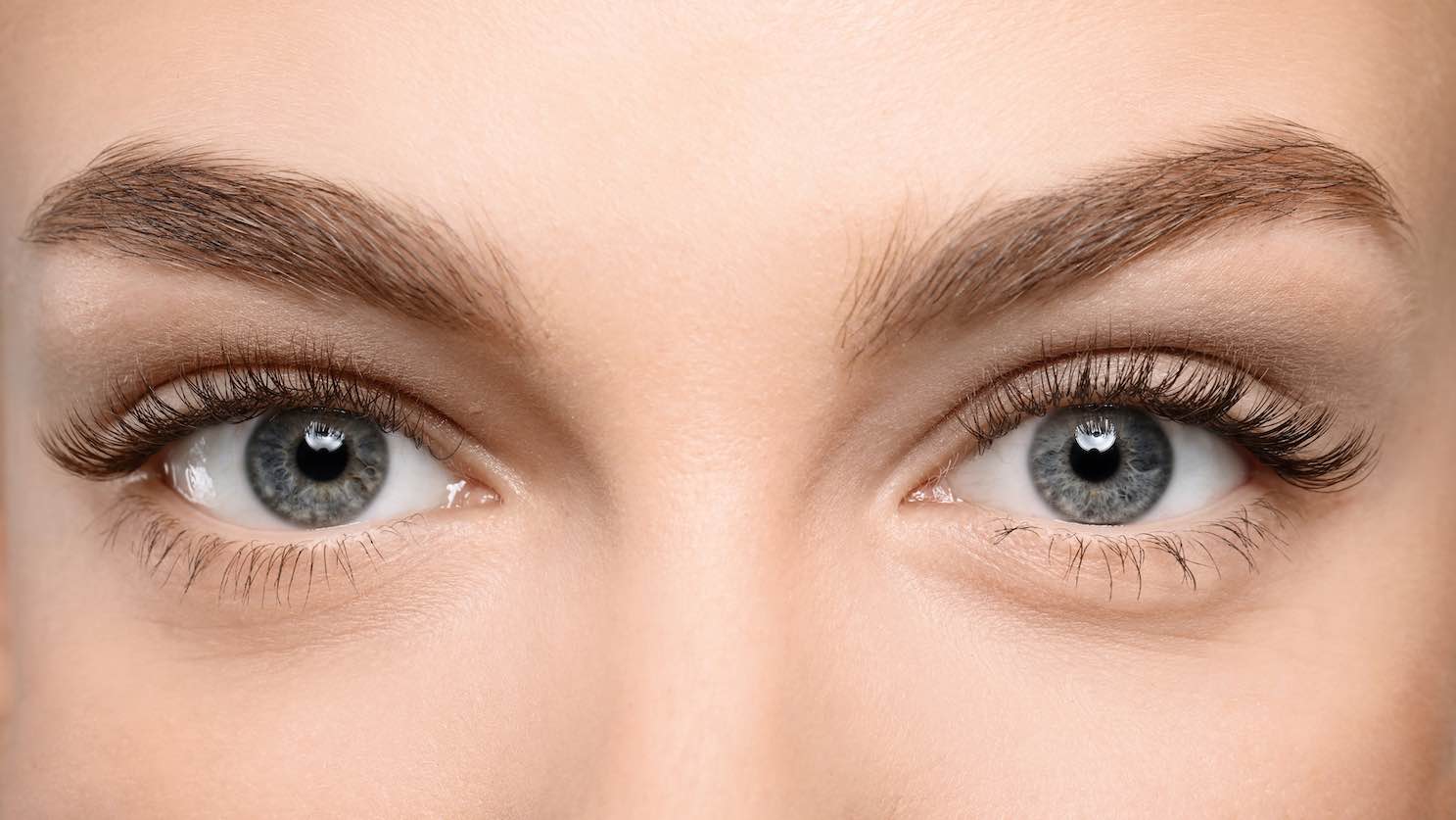 SmoothEye, or non surgical blepharoplasty, is a highly effective laser treatment performed at Centre for Surgery in London.
SmoothEye is an innovative new technology using the Fotona laser which precisely delivers non-ablative laser energy to the deeper eyelid tissues to tighten excess skin without the requirement for invasive eyelid surgery also known as a blepharoplasty. SmoothEye is an excellent option for individuals not ready for eyelid surgery or for those who are not suitable for a surgical blepharoplasty.
Our eyes are often one of the more prominent areas which can show signs of ageing. It can also be one of the more difficult areas to treat. Surgery can involve a long recovery period, while other non-surgical procedures may not deliver the desired results. The solution is SmoothEye. SmoothEye treatment using the amazing Fotona SP Dynamis is a powerful laser eyelid tightening technique that addresses skin laxity of the periocular region.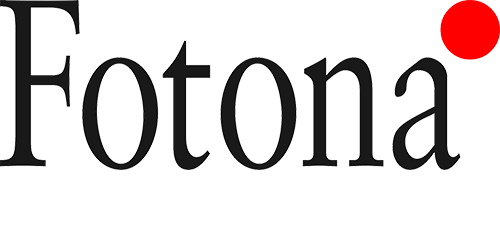 Centre for Surgery uses Fotona's SmoothEye treatment, which softens the appearance of wrinkles, tightening the skin and making it look more youthful. SmoothEye can also be combined with Fotona 4D for a full face, neck and eyelid rejuvenation.
If you have more pronounced features of aging, the option of a surgical blepharoplasty is also available.
All our doctors are on the GMC specialist register. Our London clinic at 106 Crawford Street was recently inspected and rated as good across all 5 domains.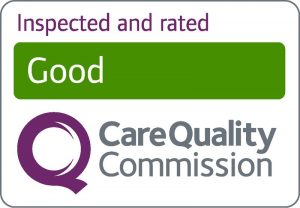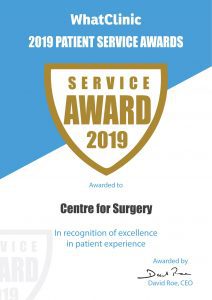 What is Eyelid Sagging?
Sagging eyelids are one of the most obvious signs of the ageing process in both men and women. The presence of sagging eyelids can be a source of psychological distress especially when the perception exists that you feel you look older than ones actual age. Droopy eyelids can also lead to a sad or angry looking appearance which may be remarked upon by others. In more severe cases of eyelid sagging, functional disturbance can result from impairment to vision from eyelids which droop too low.
Sagging eyelids can be caused by a number of factors but the most significant factor is the ageing process which exerts its effects through a loss of tissue firmness. In the eyelid region, the levator muscle acts to elevate the eyelid but with ageing the levator muscle begins to thin out which leads to stretching of the overlying skin and deeper fat pockets begin to herniate outwards.
Droopy eyelids are more likely to happen in some individuals as they may have a hereditary link to forming droopy eyelids and this can affect both eyelids equally or one eyelid may be affected more than the other. Other extrinsic factors which can contribute to eyelid sagging or drooping include chronic sunlight exposure.
Laser eyelid tightening or eyelid surgery?
Blepharoplasty or eyelid surgery is ideal for the removal of redundant skin of the eyelid, eye bag removal and correction of puffy eyelids in patients who significant features of ageing in the eye region. Although blepharoplasty is a definitive treatment with the ability to take years off your appearance, it comes at the expense of incisions, scars, risks and required downtime that comes with surgery. SmoothEye laser eyelid tightening is a non invasive treatment that has the ability to tighten mild to moderate degrees of loose eyelid skin. SmoothEye is an excellent alternative to eyelid surgery for those who are not yet comfortable with the idea of invasive surgery. With SmoothEye, there are no incisions or scars and between 4-6 sessions can achieve impressive results. The ideal treatment depends on a number of factors including the results you would like to attain, whether you are willing to commit to an extended course of treatments and whether you can commit to a period of downtime after eyelid surgery.
SmoothEye Laser Eyelid Tightening
As we naturally age, the production of collagen reduces and the signs of ageing increases. SmoothEye works to stimulate the production of collagen around the eyes. This can help to reduce the appearance of wrinkles and increase skin laxity, leaving you with a more rejuvenated and refreshed appearance. Using laser ensures the results will continue to improve over time as the collagen production continues. Both upper and lower eyelids can be treated in the same sitting.
SmoothEye Vs PLEXR plasma skin tightening
Recently, new plasma skin resurfacing (PSR) aesthetic systems of which the most popular one, PLexR, has gained a lot of interest due to their non-ablative skin resurfacing effects in the eyelid region. Both SmoothEye and PLEXR rely on rapid non-ablative heating of the skin surface only, as neither Smooth mode Erbium YAG laser nor PLEXR can penetrate deeper into the skin. New production of collagen is thus achieved by the same process of heat generation into the deeper layer of skin tissues. While the Erbium YAG SmoothEye treatment and PLEXR techniques are similar in terms of their effect on the skin tissue, there are some key advantages of using the Erbium YAG laser for eyelid skin tightening.
Advantages of SmoothEye laser eyelid tightening:
The Erbium YAG SMOOTH mode technique allows the use of much larger spotsizes (up to 14mm) leading to much faster treatment. PLEXR takes much longer to perform due its very small spot sizes of 2-3mm.
There is more controlled delivery of energy with Erbium YAG laser handpieces with generation of higher peak powers compared to the relatively under powered PLEXR device (PLEXR is portable in nature).
The SMOOTH mode of the Fotona SP Dynamis is just one of several skin resurfacing options of our powerful Erbium YAG laser system while PLEXR systems can be used only for a limited range of treatments. Our laser costs in excess of £120k compared with £10k for the PLEXR system.
SmoothEye is a safe and effective treatment and patients can expect to see instant results including a reduction in lines wrinkles in the eye region fatter just 3 sessions. The treated areas will continue to improve over the course of 3 months after the last SmoothEye treatment. Your practitioner will assess you regularly to monitor your results to ensure you get the very best results possible.
Amazing from start to finish, the communication was the main thing was fully informed and looked after, on the day of my breast augmentation, the staff were fab and made me feel at ease through out the whole process. Thank you so much.
Mohammed Farid
18/11/2021
I've had such a great experience with excellent advice, care and attention and surgical treatment (gynaecomastia) - I can fully endorse the treatment I have received from Centre for Surgery with absolutely no qualms at all. Brilliant in every way - thank you all so much.
Caroline Thorpe
14/11/2021
Very pleased with my whole experience of having a procedure. Was so nervous about getting treatment and i was reassured and felt so comfortable throughout thanks to the amazing nurses. I definitely made the right decision to have breast augmentation at centre for surgery with dr erel.
Melissa Briggs
08/11/2021
So glad I went with centre for surgery, the whole process went very smoothly from the consultations down to the actual day of the procedure. I was so nervous on the day but the whole team put me at ease and I'm happy with my results as I feel a lot more comfortable wearing certain clothes now. My surgeon was Alberto Di Giuseppe who performed a breast Augmentation on me, and I would definitely recommend as he was very clear on what the outcome of the surgery would be and which size would look the best for my frame.
Couldn't be happier with Dr Tillo work,i had my breast surgery one week ago and so happy with the results so far,all the staff are extremely nice and very supportive,i would definitely recommend their services,thank so much
From start to the finish everything was perfect for tummy tuck surgery. All staff is very friendly and the aftercare has been good. The Doctor and the nurse team was fantastic. I'm so happy...result is amazing. Thank you!!!
This was overall a great experience, all the staff at Centre for Surgery were friendly and put me at ease. It is a nerve wracking thing to go through an op but the staff were so nice. Mr Ertan has got a great team around him. On the day of the operation everything went smoothly to plan, there was no delay or holdups, I had another consultation with Mr Ertan who confirmed what was going to be done and that I was still happy to proceed. I was prepped for the procedure, I met with the anaesthetist who again was really nice and put me at ease explaining his role. After the procedure I woke up with the nurse by my side making sure I was OK and checking on me, I was able to stay in the clinic until I was ready to leave and was not rushed at all. I was well looked after from the start to the point when I was discharged. Post operation I was staying at a local hotel it was so close there was no point in even getting a taxi and I was able to walk back where my partner was waiting for me. I was expecting a lot of bruising to both my eyes but there was very little if any by the time the cast came off after 7 days, I am now at the two week post operation point and it is healing well with no outwardly visible bruising or scaring. The next milestone is a checkup at the 6 week point with my surgeon. If you're thinking of having something like this done I would highly recommend getting in touch with Centre for Surgery.
The staff at Centre for Surgery were very kind and accommodating. They answered any questions I had about the procedure and were constantly checking up on me. A special thank you to Christina for all her support throughout.
I would just like to state the quality of care received from the nurses at Centre for Surgery was beyond the highest level. Sophie takes her patient care to another level beyond words. She always puts me at ease. She is there for me even at awkward hours just when I mostly needed reassurance and she is one of the most compassionate nurses I have come across and demonstrates her passion naturally for caring for others. She totally deserves recognition at its finest and thank you for always being there for me. 😍
Read Testimonials From Our Amazing Patients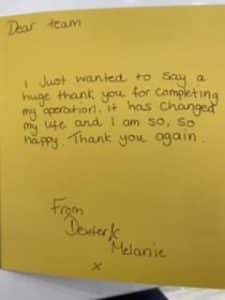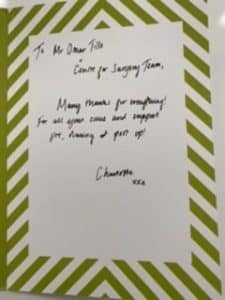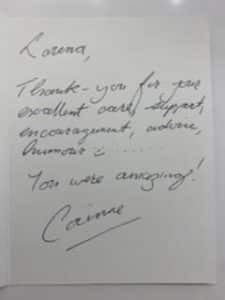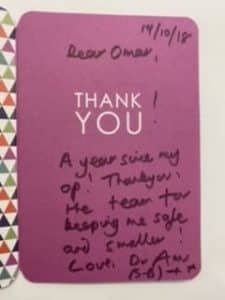 SmoothEye Eyelift
You will be a suitable candidate if you are showing signs of ageing around the eyes and are wishing to improve your aesthetic appearance.
You will need to have realistic expectations about what the procedure can achieve.
Before undergoing SmoothEye you will need to have a consultation with one of our surgeons. They will be able to assess whether or not you are considered a suitable candidate for this procedure or whether there are alternative options which are better suited for you.
SmoothEye Laser Eyelid Tightening
SmoothEye is performed as a day procedure. You will be able to return back to your usual daily routine straight after the procedure.
SmoothEye uses Fotona's SP Dynamis laser with the Er:YAG wavelength in SMOOTH mode.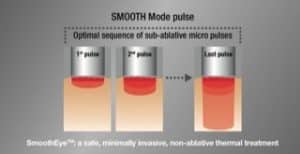 The laser is used to heat the deeper layers of the skin, which increases the production of collagen. Over time, this reduces the appearance of wrinkles.
Prior to undergoing laser treatment, a topical anaesthetic may be applied to reduce any discomfort.
You may wish to combine this treatment with other non-surgical procedures to achieve the best results.
Smootheye Recovery
This is a non-invasive procedure, so there is no downtime. You will be able to resume your usual activities straight away. You may experience some mild redness of the skin after the procedure, which will settle after the first few days. It may take a few weeks to start seeing results as the collagen is stimulated. Results will continue to improve over time. You may wish to avoid excess sun and heat exposure for seven to 10 days to ensure you can achieve the best results.
SmoothEye Before and After
Case 1: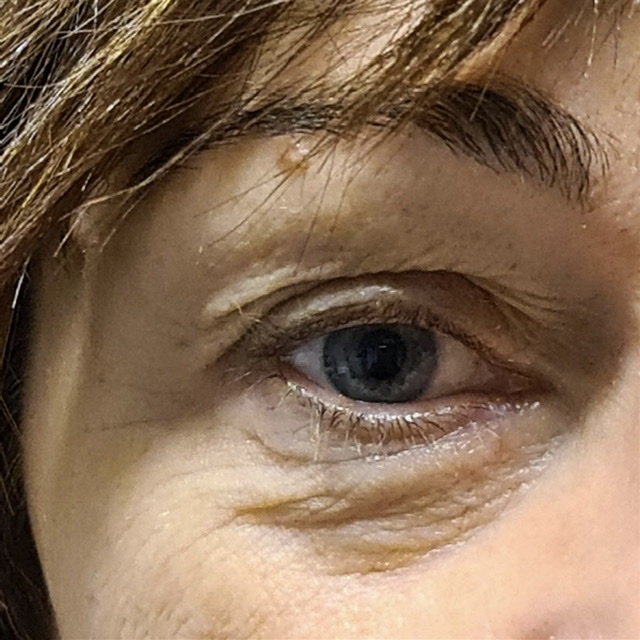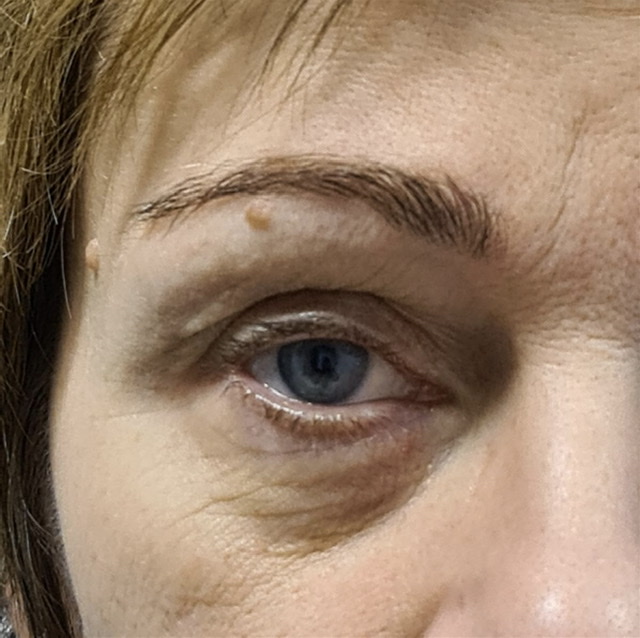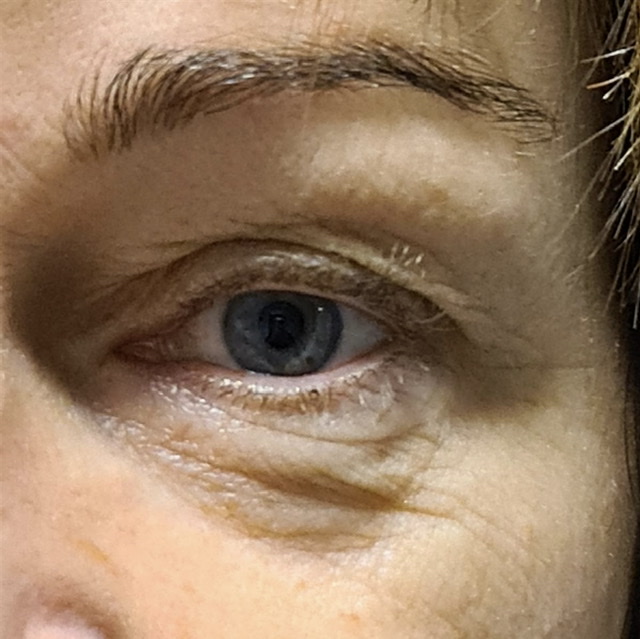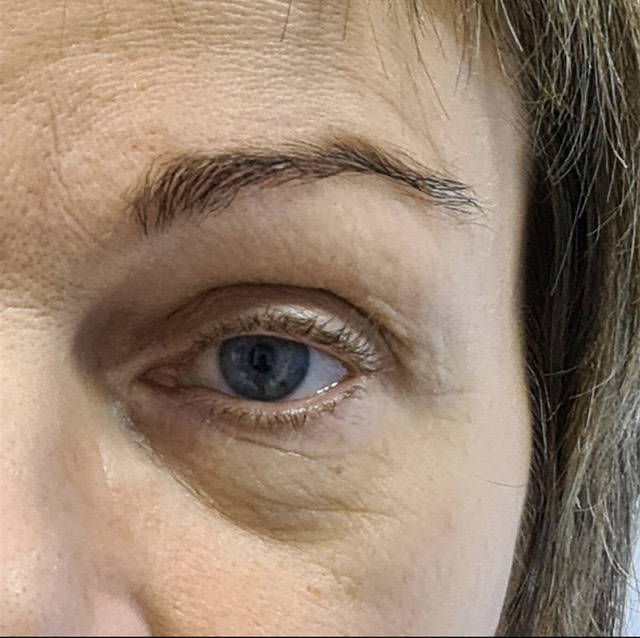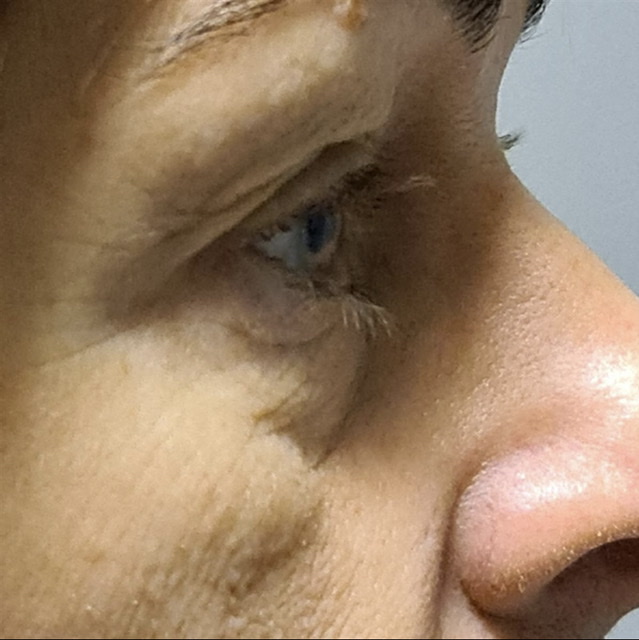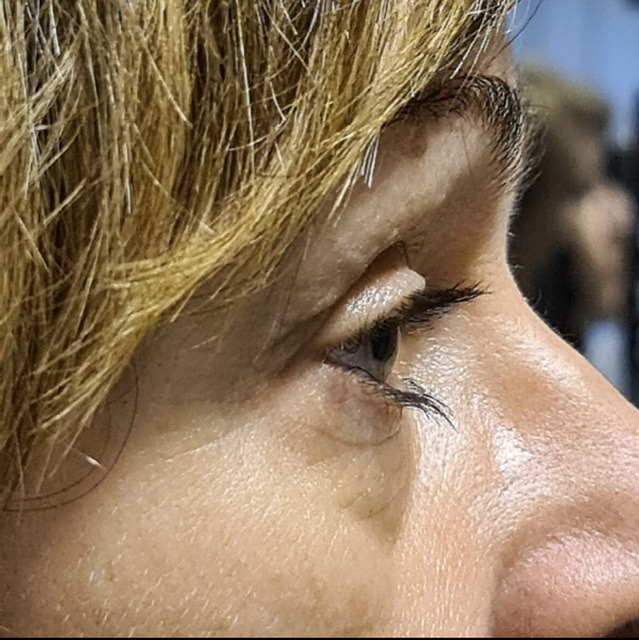 Case 2: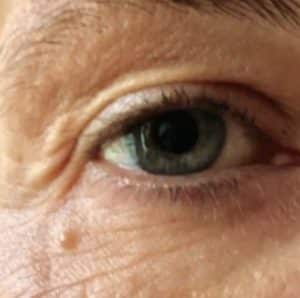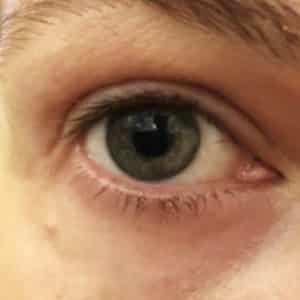 How to Find Us
Centre for Surgery is located at 106 Crawford Street in Marylebone. Crawford Street is just off Baker Street.
We are easily accessible by all major bus routes that pass through Baker Street as well as Baker Street underground station.
From the tube station, we are just a 5 minute walk southwards down Baker Street followed by a right turn onto Crawford Street. The clinic is about 200 yards on the left.
There is ample local pay & display parking in the surrounding area and an NCP car park is located further west along Crawford Street. Our local residential parking zone is the City of Westminster.
Address: 106 Crawford Street, Marylebone, London, W1H 2HY