SmoothEye Laser in London & UK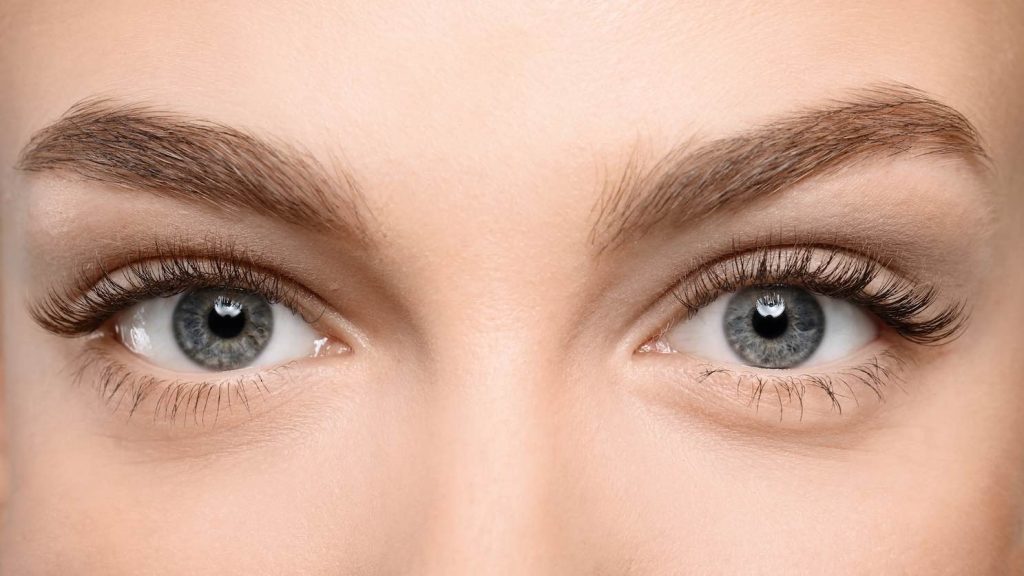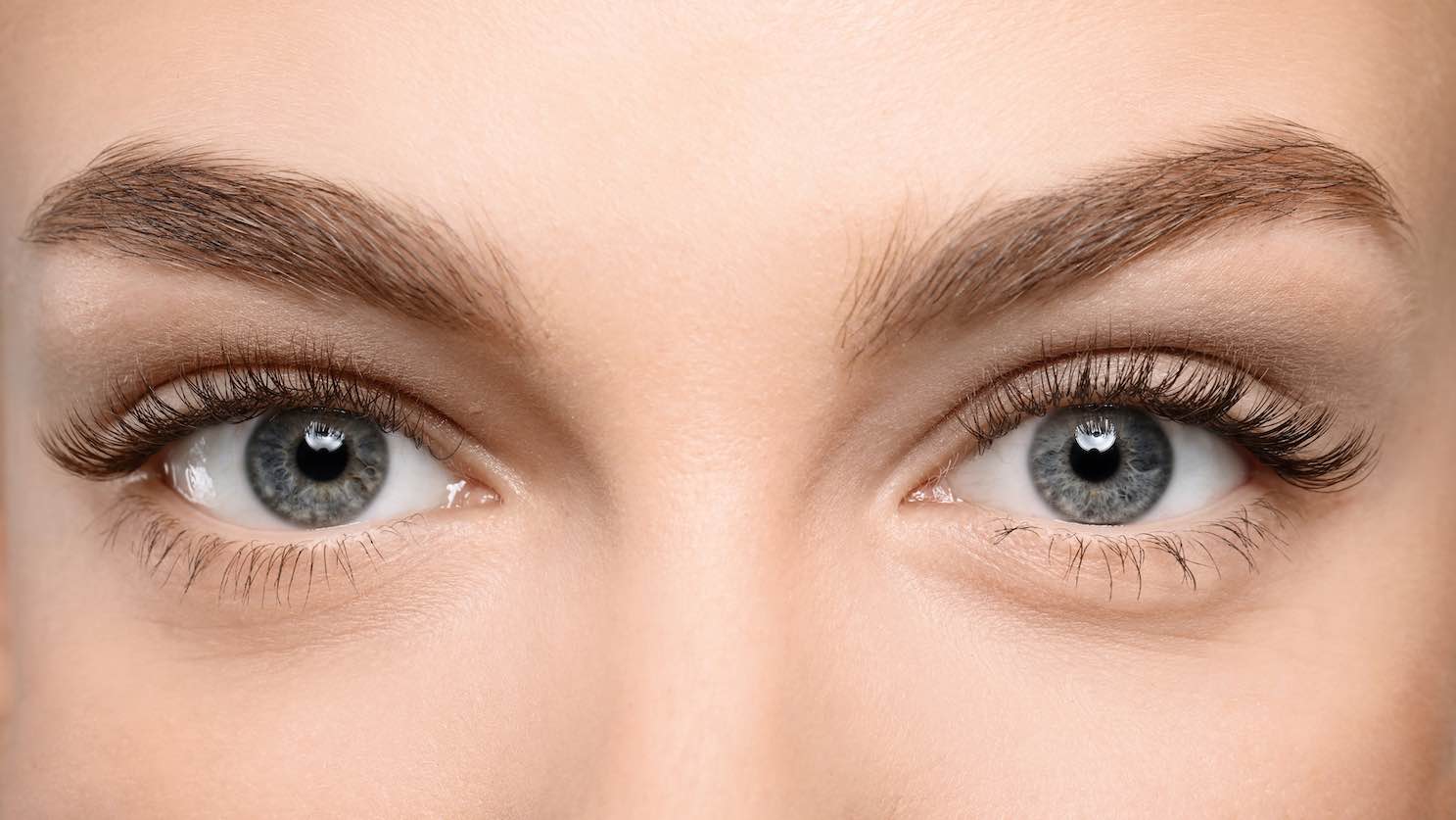 At Centre for Surgery, we have a team of highly experienced and skilled practitioners who are specialised in performing Fotona SmoothEye laser treatment. Our state-of-the-art clinic is equipped with advanced technology to ensure the highest quality of care and patient satisfaction.
SmoothEye treatment involves the use of a laser to deliver non-ablative energy to the deeper tissues surrounding the eyes, stimulating collagen production, and promoting skin tightening. This non-invasive treatment requires no incisions or anesthesia, and patients experience minimal discomfort and downtime.
SmoothEye is suitable for individuals who have concerns with skin laxity around their eyes, sagging eyebrows, and fine lines and wrinkles. It is particularly effective for those who are not yet ready for eyelid surgery, or those who are not good candidates for blepharoplasty.
At Centre for Surgery, our practitioners will work with each patient to create a personalised treatment plan to achieve their desired results. Our team will guide patients through the entire process, from the initial consultation to the post-treatment follow-up, ensuring a safe and comfortable experience.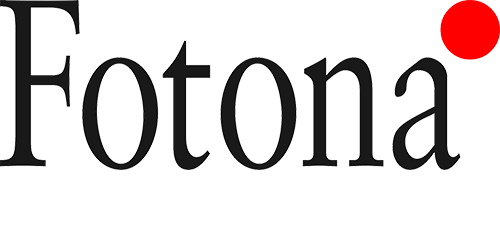 Centre for Surgery uses Fotona's SmoothEye treatment, which softens the appearance of wrinkles, tightening the skin and making it look more youthful. SmoothEye can also be combined with Fotona 4D for a full face, neck and eyelid rejuvenation.
If you have more pronounced features of ageing, the option of a surgical blepharoplasty is also available.
Benefits of SmoothEye laser
Fotona SmoothEye laser treatment offers several benefits for individuals looking to address signs of ageing around the eyes. Here are some of the main advantages:
Non-Surgical: Fotona SmoothEye is a non-surgical procedure that doesn't require any incisions or injections, making it a safe and minimally invasive option for individuals who are hesitant to undergo blepharoplasty surgery.
No Downtime: The treatment is quick and easy, typically taking around 30 minutes to complete. There is little to no downtime required, and patients can resume their regular activities immediately after the treatment.
Reduced Wrinkles and Fine Lines: The laser energy targets the deeper layers of the skin, stimulating collagen production and tightening the skin. This results in a reduction of wrinkles and fine lines around the eyes, leaving the skin looking smoother and more youthful.
Improved Skin Texture: Fotona SmoothEye also helps to improve skin texture by promoting the growth of new collagen, which can enhance the skin's elasticity and firmness.
Reduced Under-Eye Bags: The laser energy can also help to reduce the appearance of under-eye bags by tightening the skin and reducing fluid buildup.
Long-Lasting Results: The results of Fotona SmoothEye can last for several months to a year, depending on the individual's skin condition and lifestyle factors.
Safe and Effective: Fotona SmoothEye is considered safe and effective for most individuals, with minimal risk of side effects or complications. It is important to consult with a qualified practitioner at Centre for Surgery to determine if it is the right option for your specific needs and goals.
Fotona SmoothEye vs Blepharoplasty
Fotona SmoothEye laser and blepharoplasty are two different procedures that can address different concerns around the eyes.
Fotona SmoothEye is a non-invasive laser treatment that uses a unique laser technology to stimulate collagen production and tighten the skin around the eyes. It is suitable for those who have mild to moderate skin laxity and wrinkles around the eyes, but do not require surgery. This treatment has minimal downtime and does not involve any incisions or cutting.
Blepharoplasty, on the other hand, is a surgical procedure that involves the removal of excess skin, fat, and muscle from the eyelids to improve the appearance of the eyes. This procedure is suitable for those who have significant skin laxity, sagging, and bags under the eyes that cannot be addressed with non-invasive treatments. It requires a longer recovery time and involves incisions and sutures.
The choice between Fotona SmoothEye and blepharoplasty surgery ultimately depends on the patient's individual concerns and goals, as well as the severity of their eye area issues. A consultation with a qualified surgeon can help determine which procedure is best suited for the patient's needs.
Laser eyelid tightening vs eyelid surgery
Blepharoplasty or eyelid surgery is ideal for the removal of redundant skin of the eyelid, eye bag removal and correction of puffy eyelids in patients who have significant features of ageing in the eye region. Although blepharoplasty is a definitive treatment that can take years off your appearance, it comes at the expense of incisions, scars, and risks and requires the downtime that comes with surgery. SmoothEye laser eyelid tightening is a non-invasive treatment that can tighten mild to moderate degrees of loose eyelid skin. SmoothEye is an excellent alternative to eyelid surgery for those not yet comfortable with invasive surgery. With Fotona SmoothEye, there are no incisions or scars and between 4-6 sessions can achieve impressive results. The ideal treatment depends on several factors, including the results you would like to attain, whether you are willing to commit to an extended course of treatments and whether you can commit to a period of downtime after eyelid surgery.
SmoothEye Laser Eyelid Tightening
As we naturally age, collagen production gradually diminishes and the signs of ageing increase. SmoothEye works to stimulate the production of collagen around the eyes. This can help to reduce the appearance of wrinkles and increase skin laxity, leaving you with a more rejuvenated and refreshed appearance. Using a laser ensures the results will continue to improve over time as collagen production continues. Both upper and lower eyelids can be treated in the same sitting.
SmoothEye is a safe and effective treatment, and patients can expect to see instant results including a reduction in lines and wrinkles in the eye region fatter just 3 sessions. The treated areas will continue to improve over 3 months after the last SmoothEye treatment. Your practitioner will assess you regularly to monitor your results to ensure you get the best results possible.
Am I suitable?
Fotona SmoothEye laser is a non-invasive, non-surgical treatment that is suitable for a wide range of candidates. Generally, candidates who are experiencing mild to moderate wrinkles and sagging around the eyes are ideal for this treatment. Candidates who have dark circles, puffiness, or hollowness in the tear trough area may also benefit from this treatment.
SmoothEye is especially effective for patients who want to avoid the risks and downtime associated with surgical procedures, such as blepharoplasty or a brow lift. It is also an excellent option for patients who have already undergone surgery but want to maintain their results or improve upon them.
The ideal candidates for SmoothEye are those who are in good overall health and have realistic expectations for their results. Patients who have severe wrinkles or sagging may not be suitable for this treatment and may need to consider more invasive procedures. Additionally, candidates who are pregnant or breastfeeding should avoid this treatment.
It is recommended that patients schedule a consultation with a qualified provider to determine if they are a suitable candidate for SmoothEye laser treatment. The provider will evaluate the patient's medical history, skin condition, and aesthetic goals to determine if this treatment is the best option for them.
SmoothEye Laser Eyelid Tightening
The Fotona SmoothEye laser treatment is a non-invasive and non-surgical procedure that can be performed in a medical office or clinic. The procedure typically takes 30 minutes to one hour, depending on the extent of the treatment area and the number of sessions required.
The procedure involves the use of a handheld laser device that emits precise and controlled laser energy to the skin around the eyes. The laser energy is delivered to the skin through a series of micro-pulses that penetrate the dermis and stimulate collagen production. This helps to tighten and firm the skin around the eyes, reducing wrinkles, fine lines, and sagging.
During the procedure, the patient may feel a warming or tingling sensation as the laser energy is delivered to the skin. However, the treatment is generally pain-free and does not require anaesthesia or numbing cream. After the treatment, the patient may experience mild redness, swelling, or bruising around the treated area, but these effects typically subside within a few days.
The number of sessions required for optimal results varies depending on the patient's skin condition, age, and aesthetic goals. However, most patients require 3-4 sessions, spaced 4-6 weeks apart, to achieve their desired results.
The Fotona SmoothEye laser treatment is a safe and effective alternative to invasive surgical procedures, such as blepharoplasty or a brow lift. It can help patients achieve a more youthful and refreshed appearance around the eyes without the risks and downtime associated with surgery.
What to Expect after SmoothEye Treatment
After the Fotona SmoothEye treatment, patients can expect some redness and swelling in the treated area. The skin may also feel warm to the touch, and there may be some mild discomfort or sensitivity. However, these side effects are typically mild and should resolve within a few days.
Patients can return to their normal activities immediately after the treatment, but they should avoid exposing the treated area to the sun and should use a broad-spectrum sunscreen with an SPF of 30 or higher to protect the skin from UV damage.
Results from the Fotona SmoothEye treatment may be visible immediately after the procedure, but optimal results are usually achieved over a few weeks as the skin remodels and regenerates collagen. Depending on the patient's individual needs, multiple treatments may be necessary to achieve the desired outcome.
Patients should also maintain a healthy lifestyle, including a balanced diet, regular exercise, and adequate sleep, to help maintain the results of the Fotona SmoothEye treatment.
SmoothEye Laser Before and After
Case 1: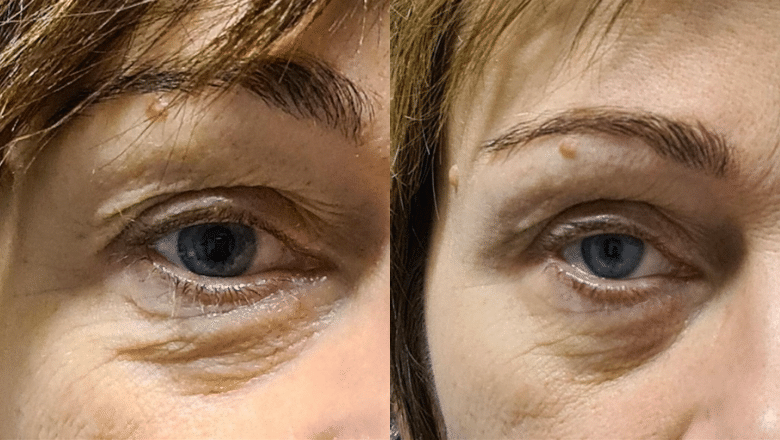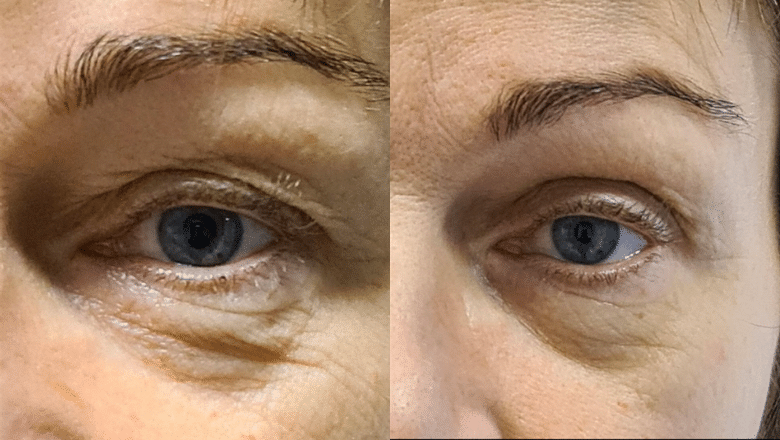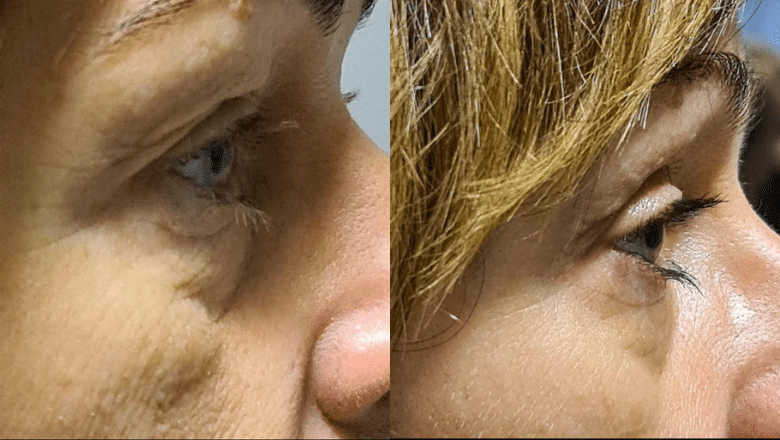 Case 2: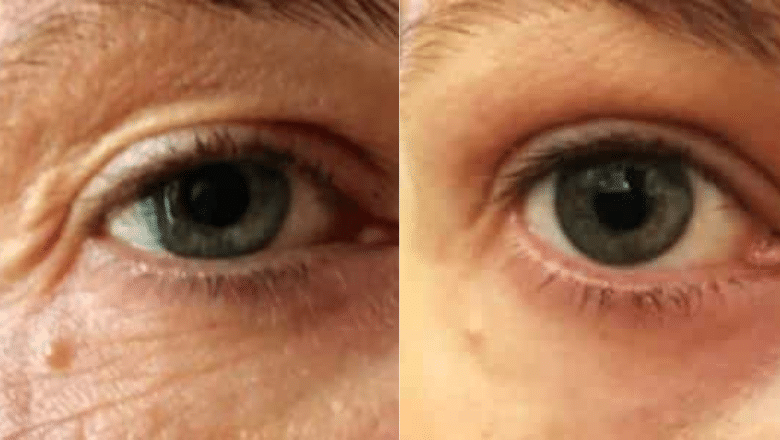 Can SmoothEye be combined with other facial rejuvenation procedures?
Yes, SmoothEye can be combined with other facial rejuvenation procedures for more comprehensive results. Many patients opt to combine SmoothEye with other non-surgical treatments, such as injectable fillers or Botox, to address various signs of ageing in the face.
SmoothEye can also be combined with surgical procedures, such as a facelift or brow lift, to achieve more dramatic and long-lasting results. Combining treatments can often produce a synergistic effect, where the results of each treatment complement and enhance one another.
During your consultation with a qualified medical professional at Centre for Surgery, they will discuss the best treatment options for you based on your individual needs and goals. They will also advise you on the optimal timing and order of treatments for the best possible outcome.
It is important to note that while SmoothEye is a safe and effective treatment, it may not be suitable for everyone. Your medical professional will assess your medical history, current health status, and other factors to determine if you are a suitable candidate for the procedure.
Why choose Centre for Surgery for Fotona SmoothEye?
Centre for Surgery offers Fotona SmoothEye treatments performed by highly skilled and experienced laser specialists at our state-of-the-art facility in Marylebone. Our specialists use the latest technology and techniques to ensure safe, effective, and precise treatments with minimal downtime and discomfort.
At Centre for Surgery, we prioritise patient safety and satisfaction, and our team is committed to providing personalized care and attention to each patient. We offer a comprehensive consultation process to assess each patient's individual needs and goals, and our specialists develop customized treatment plans to achieve optimal results.
Our aftercare program is designed to support patients throughout their recovery journey and ensure the best possible outcomes. We provide detailed post-treatment instructions, follow-up appointments, and 24/7 access to our team of specialists for any questions or concerns that may arise.
Overall, patients can trust Centre for Surgery for Fotona SmoothEye treatments that are safe, effective, and tailored to their unique needs, with a focus on delivering natural-looking results that enhance their natural beauty.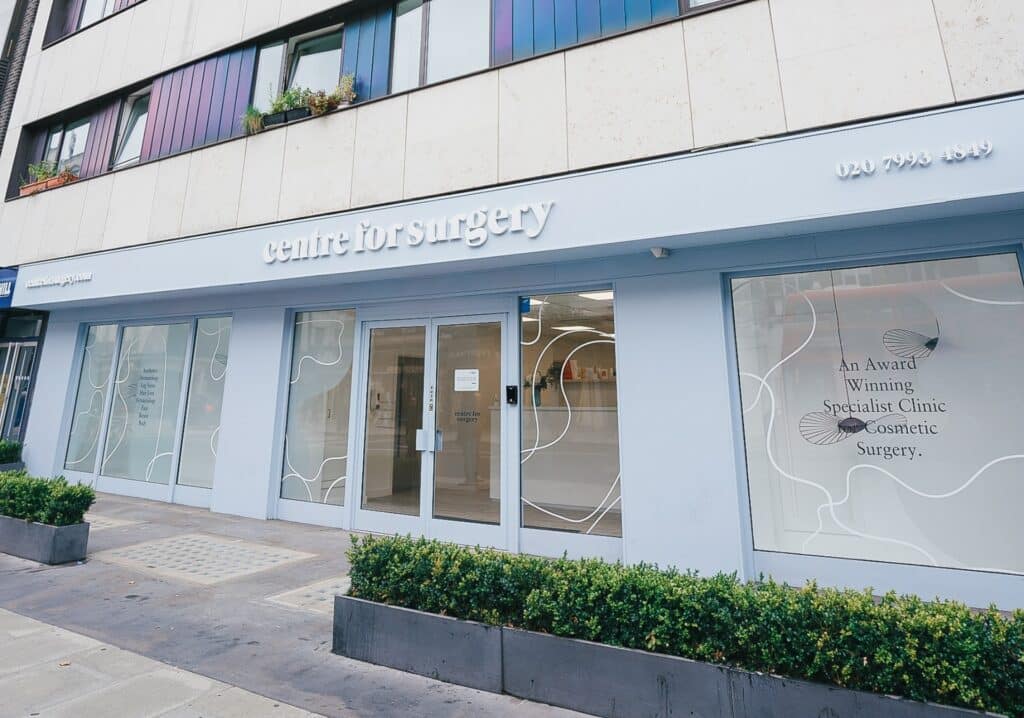 Amazing from start to finish, the communication was the main thing was fully informed and looked after, on the day of my breast augmentation, the staff were fab and made me feel at ease through out the whole process. Thank you so much.
Mohammed Farid
18/11/2021
I've had such a great experience with excellent advice, care and attention and surgical treatment (gynaecomastia) - I can fully endorse the treatment I have received from Centre for Surgery with absolutely no qualms at all. Brilliant in every way - thank you all so much.
Caroline Thorpe
14/11/2021
Very pleased with my whole experience of having a procedure. Was so nervous about getting treatment and i was reassured and felt so comfortable throughout thanks to the amazing nurses. I definitely made the right decision to have breast augmentation at centre for surgery with dr erel.
Melissa Briggs
08/11/2021
So glad I went with centre for surgery, the whole process went very smoothly from the consultations down to the actual day of the procedure. I was so nervous on the day but the whole team put me at ease and I'm happy with my results as I feel a lot more comfortable wearing certain clothes now. My surgeon was Alberto Di Giuseppe who performed a breast Augmentation on me, and I would definitely recommend as he was very clear on what the outcome of the surgery would be and which size would look the best for my frame.
Couldn't be happier with Dr Tillo work,i had my breast surgery one week ago and so happy with the results so far,all the staff are extremely nice and very supportive,i would definitely recommend their services,thank so much
From start to the finish everything was perfect for tummy tuck surgery. All staff is very friendly and the aftercare has been good. The Doctor and the nurse team was fantastic. I'm so happy...result is amazing. Thank you!!!
This was overall a great experience, all the staff at Centre for Surgery were friendly and put me at ease. It is a nerve wracking thing to go through an op but the staff were so nice. Mr Ertan has got a great team around him. On the day of the operation everything went smoothly to plan, there was no delay or holdups, I had another consultation with Mr Ertan who confirmed what was going to be done and that I was still happy to proceed. I was prepped for the procedure, I met with the anaesthetist who again was really nice and put me at ease explaining his role. After the procedure I woke up with the nurse by my side making sure I was OK and checking on me, I was able to stay in the clinic until I was ready to leave and was not rushed at all. I was well looked after from the start to the point when I was discharged. Post operation I was staying at a local hotel it was so close there was no point in even getting a taxi and I was able to walk back where my partner was waiting for me. I was expecting a lot of bruising to both my eyes but there was very little if any by the time the cast came off after 7 days, I am now at the two week post operation point and it is healing well with no outwardly visible bruising or scaring. The next milestone is a checkup at the 6 week point with my surgeon. If you're thinking of having something like this done I would highly recommend getting in touch with Centre for Surgery.
The staff at Centre for Surgery were very kind and accommodating. They answered any questions I had about the procedure and were constantly checking up on me. A special thank you to Christina for all her support throughout.
I would just like to state the quality of care received from the nurses at Centre for Surgery was beyond the highest level. Sophie takes her patient care to another level beyond words. She always puts me at ease. She is there for me even at awkward hours just when I mostly needed reassurance and she is one of the most compassionate nurses I have come across and demonstrates her passion naturally for caring for others. She totally deserves recognition at its finest and thank you for always being there for me. 😍