Dermal Fillers in London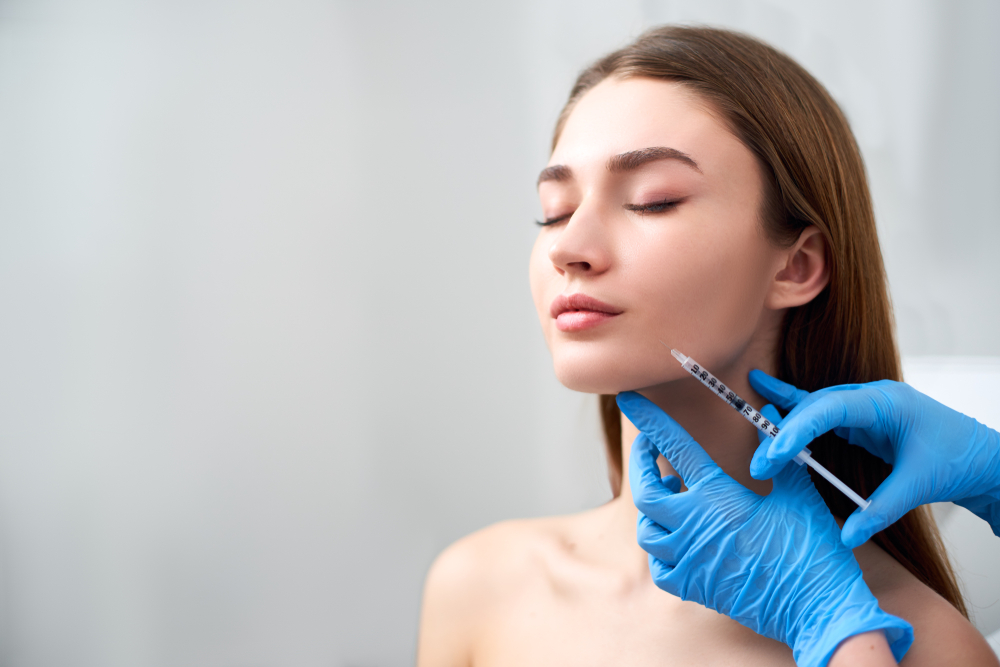 Dermal fillers injections are the most exciting development in cosmetic surgery in recent years. Dermal fillers are injected in a precise fashion beneath the skin to restore a loss in volume or create softness. They can also be used to fill out lines and wrinkles and address areas which developed creases. Dermal fillers are able to be used for a number of different aesthetic purposes including a non-surgical face lift. Soft tissue fillers can smoothen wrinkles, augment cheek volume, fill in acne scars, plump the lips and many more applications. The key to achieving excellence in dermal fillers relies on choosing a highly skilled dermatologist who has years of expertise in managing skin concerns of all types. Dermal filler perfectly complement anti wrinkle injections for a comprehensive approach to facial rejuvenation.
There are many types of dermal fillers and they each act in different ways. Some fillers work to attract the body's natural water to create volume after injection. Other fillers are known as collagen stimulators – they work by stimulating production of collagen which is essential to healthy and youthful looking skin. Ever filler is unique and with specific uses. Many fillers have a more short term effect for skin rejuvenation, others last for much longer with a greater effect on collagen formation.
Expected results of dermal fillers
Enhance cheek volume
Fill in fine and deep facial lines
Lip enhancement
Smoker's lines around the lips
Nose reshaping
Chin crease filling
Treatment of facial asymmetry
Dark circles beneath the eyes
Filling in depressed acne scars
Dermal fillers can be used for the following areas:
Forehead and glabella
Temporal hollows
Cheek fillers
Tear trough fillers
Jawline and chin
Nasolabial folds
Marionette lines
Nose reshaping
Lip fillers
Dermal fillers are an increasingly popular method for facial rejuvenation, and is consistently rated as the second most common nonsurgical aesthetic procedure performed with an estimated 60% increase in dermal filler procedures over the past 5 years. Proper use of these products requires expert knowledge of facial anatomy and the facial ageing process, and product characteristics. The goals of the procedure range from correction of age-related changes to optimisation of facial proportions.
Our practitioners are experts at facial volumisation and lifting and often use combinations of products and techniques to achieve pan-facial rejuvenation.
RealSelf Top Doctors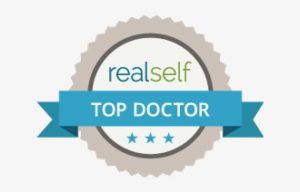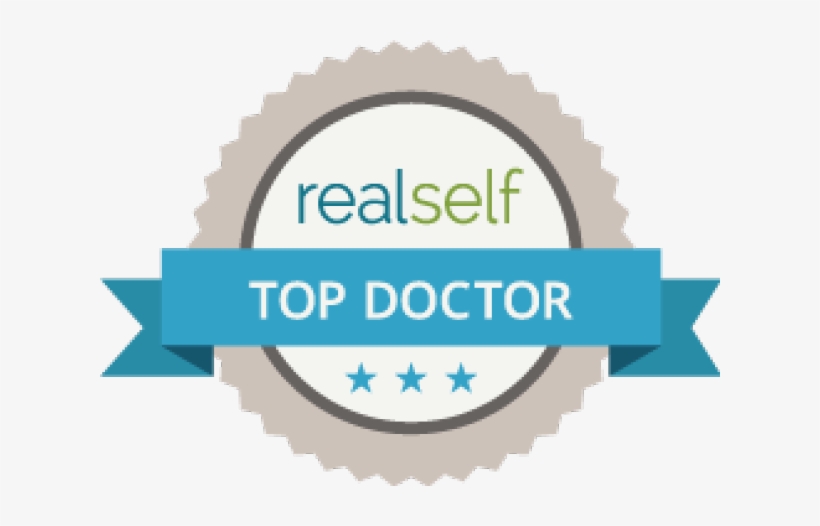 RealSelf top doctor status is awarded to less than 10% of the RealSelf doctor community. This status is earned by achieving consistently high patient satisfaction (from RealSelf reviews), getting excellent feedback on expert answers to patient questions, and after investing significant time in Q&A and other doctor activity. RealSelf top doctors are rated among the very best surgeons in the United Kingdom and USA.
Benefits of dermal fillers at Centre for Surgery
Only our dermatologists and plastic surgeons inject dermal fillers for maximum safety
Very quick 10-15 minute treatment
Non-invasive with no need for surgery or general anaesthetic
No incisions or scars
Fast recovery with no downtime with no disruption to your normal daily routine
Natural looking results
Based in London's top medical district in Marylebone, central London
What Are Dermal Fillers?
Dermal fillers are injectable substances with a gel-like consistency that are used to augment and sculpt facial features, counteract volume loss, address fine lines, enhance hydration, and boost the overall radiance of the skin. One of the primary components of these fillers is a stabilised, non-animal form of hyaluronic acid, which is a naturally occurring sugar molecule found in the human body.
The beauty of dermal fillers lies in their versatility, as they come in an assortment of thicknesses and formulations, which are specifically designed for targeted applications in various areas of the face. The selection of a particular type of filler is influenced by the desired outcome, as well as the characteristics of the area being treated. For instance, a denser filler may be chosen for augmenting cheekbones, whereas a softer, more pliable filler might be more appropriate for treating delicate areas such as the lips or under the eyes.
Additionally, besides hyaluronic acid, dermal fillers can comprise different ingredients, each with unique properties that contribute to the varied applications and results that can be achieved. The purpose of using dermal fillers is not only to correct certain aspects but also to provide a more youthful and revitalized appearance by adding volume and improving the skin's texture and hydration levels. It is vital to consult with a qualified practitioner to ensure that the most suitable type of dermal filler is chosen for your specific needs and desired results.
Benefits of Dermal Filler Treatments
Replenish Diminished Facial Volume – The administration of injectable fillers aids in counterbalancing the loss of facial volume, which is often a consequence of ageing. This helps in reinstating the natural contours of the face that might have attenuated over time.
Facilitate Natural-Looking Volume Enhancement – Dermal fillers offer the advantage of achieving nuanced and natural-looking results that harmonise with the inherent structure of your facial tissues, ensuring that the outcome does not appear artificial.
Amplify the Prominence of Cheeks – With the strategic use of injectables, it's possible to introduce symmetry and a sense of fullness to the cheeks. This is achieved by employing fillers that are specifically designed to sculpt and enhance facial contours and curves.
Refashion Facial Structure – When expertly administered, fillers can play a significant role in redefining features such as the jawline or cheekbones, which tend to lose definition as we age. This can contribute to a more sculpted and youthful appearance.
Highly Regarded and Minimal Risk – The dermal fillers we utilise are endorsed by the FDA, ensuring that they meet stringent quality and safety standards. Furthermore, we are committed to using only top-tier, reputable brands, which bolsters the assurance of efficacy and safety.
Instantaneous Results – One of the enthralling aspects of dermal filler treatments is that the results are immediately discernible post-procedure. However, it is prudent to reserve judgment on the final outcome for a period of up to 6 weeks, as the filler requires time to integrate smoothly with the surrounding tissues, thereby allowing it to soften and settle into a more natural state.
Juvederm Range of Dermal Fillers
Juvederm is an approved hyaluronic acid filler widely used at Centre for Surgery. Hyaluronic acid is found naturally in the body and is a normal constituent of skin. The supporting connective tissues of the skin contain HA for support and lubrication. Juvederm works well for static skin wrinkles and deeper skin folds in the face. Juvederm is known to have a smooth consistency which enhances injection accuracy and is designed to be injected into the dermis of the skin. The dermis is the deeper layer of skin beneath the epidermis and contains important structures such as nerves, blood vessels and collagen. Juvederm HA fillers have a duration of effect of between six and nine months before it gets naturally absorbed by the body. It is extremely rare to have an allergic reaction to Juvederm as the main component of Juvederm is hyaluronic acid and this is found naturally in the body.
The Juvederm® range of fillers:
JUVEDERM VOLUMA™ – for treatment of cheeks and temples
JUVEDERM VOLIFT™ – for treatment of moderate to severe facial wrinkles and folds
JUVEDERM VOLBELLA™ – for treatment of lip augmentation and tear trough correction
JUVEDERM VOLUX™ – specially designed for the lower face for treatment of jawline and chin
Benefits of having dermal fillers at Centre for Surgery
Treatment is carried out by highly skilled dermatologist, aesthetic practitioner or plastic surgeon
No requirement for general anaesthetic
No incisions or scars
Fast treatment – most treatments take less than 15 minutes
Minimal or no downtime – patients can return to work immediately after treatment
Natural looking results
Conveniently located clinic at 106 Crawford Street in Marylebone
Ideal Candidates for Dermal Fillers
Would like to reduce line, wrinkles or folds on the face (nose to mouth lines, smoker's lines, smile lines, laughter lines)
Would like to increase volume to the lips
Have experienced a loss in cheek volume or volume around the eyes
Would to reshape the nose, chin, jawline but are not keen on a surgical procedure
Treatment of facial scarring including acne scars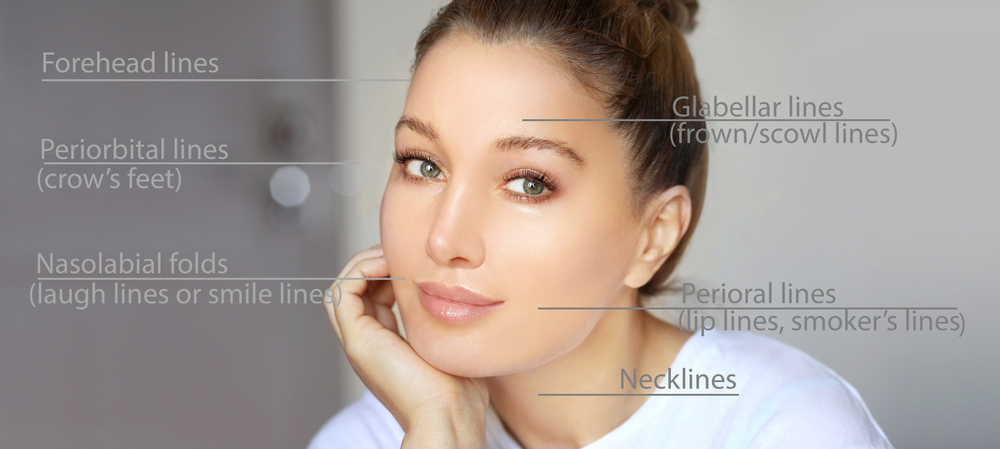 Dermal Filler Injection Techniques
Hyaluronic Acid (HA) Fillers
Hyaluronic acid is found naturally within our bodies and is known to be one a substance with a very natural feel and look. HA fillers can therefore be safely injected into the skin for volumising and shaping. Compared with older collagen fillers, HA fillers do not require formal allergy testing before injection. Hyaluronic acid works to generate soft tissue volume when injected into the skin. HA fillers are soft in consistency and have a gel-like feel to them. Differences between hyaluronic acid fillers relate to the degree of cross-linking and viscosity. Our skilled practitioners are experts in knowing what type of HA fillers are most appropriate for the facial injection locations. Hyaluronic acid fillers generally have effects which last from six to twelve months before the HA is broken down naturally within the body. The safety of hyaluronic acid fillers is also rooted in their reversibility. Hyaluronidase also known as hyalase can be used to remove HA filler if required. HA fillers typically come packaged in 0.5ml or 1ml syringes and newer variants in lidocaine. Lidocaine acts to minimise discomfort during the injection of dermal fillers.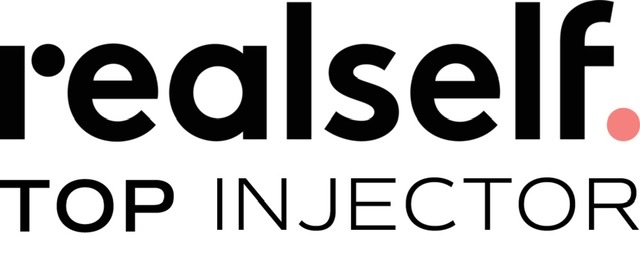 Facial fat grafting
Fat injections involve the use of the patient's own fat, which is then re-injected into the face. Compared with dermal fillers, which are temporary, fat injections are a more permanent option for adding facial volume. Fat injections can be ideal for patients not keen on regular dermal filler injections each year. Fat injections to the face are a specialist technique only performed by fully qualified facial plastic surgeons in an operating theatre environment.
Dermal Filler Treatment Areas
Dermal fillers are extremely versatile with a wide range of applications in the face. Your practitioner will recommend the most appropriate HA filler based on the treatment area.
Deep forehead lines
Deep forehead lines develop due to the weight of the upper eyelid and brow and most commonly develop during the aging process. Patients then develop the habit of subconsciously raising their brows to keep the eyes more open. The treatment of horizontal foreheads line involves a combination of neurotoxin and dermal filler. Neurotoxin is first administered to relax the forehead muscles followed by the injection of dermal filler 2 weeks later.
Frown lines
The development of frown lines between the eyebrows is due to excessive frowning and squinting. The first line treatment of frown lines involves using neuromodulators to selectively the weaken the brow muscles which are responsible for causing the frown lines. In more advanced cases of frowning, dermal fillers may be required to address the static frown lines which are present at rest. Only the most experienced plastic surgeons are qualified to undertake dermal filler treatment in this region as they have a very sophisticated understanding of the three dimensional anatomy of the face.
Temple hollows
The temples are located on the side of the forehead and often begin to hollow with age. This can create a unsightly look to the upper third of the face. For many patients who otherwise demonstrate youthfulness, temporal hollows may be the earliest sign of aging. Targeted injections of dermal filler or fat grafting can be used to volumise the temple area and increase facial width in the upper part of the face.
Tear trough
The tear trough region refers to the area beneath the eyes. Deformities of the tear trough result in a sunken and hollowed-out appearance to the eyes which often gives the appearance of the patient looking permanently tired to others. Tear trough deformities lead to the formation of dark circles over the the lower eyelid. Dark circles can sometimes be treated with a concealer, but the more long term solution is the use of dermal fillers for the more significant types of tear trough deformities. The ideal candidate for tear trough treatment with dermal fillers is a younger patient with good skin quality and mild to moderate hollowness in the lower eyelid area. In those older patients with more obvious bags under the eyelid, tear trough treatment with HA filler is not appropriate. The best treatment would be a lower eyelid blepharoplasty.
Hollowness of the upper eyelids
With age, many people develop hollowness of the upper eyelids. The periocular region including the surrounding bone tends to lose volume over time and this even affects the eyeball itself. The end result is a hollowed out appearance that can even be worsened with surgical methods. A complication of upper blepharoplasty develops when surgeons remove too much eyelid fat which can result in the development of an 'A-frame' deformity. With upper blepharoplasty, the best treatment is always to remove lesser amounts of eyelid skin and perform fat grafting or dermal fillers to the upper eyelid area and orbital rim. The increased youthfulness is a result of the added volume to address the hollowness of the orbits.
Cheeks
Cheek augmentation with dermal fillers is a commonly performed procedure. For the younger patient, cheek filler injections can used to increase facial cheek bone contour. For older patients with significant facial volume loss, cheek fillers can be used to restore plumpness to the cheeks and restore youthfulness. Cheek fillers are great for restoring cheek volume and also work well to lift the nasolabial lines.
Non-surgical rhinoplasty
Non-surgical rhinoplasty also known as rhinofiller is often used to address dorsal humps or increase the height of the nasal bridge. The nasal tip can also be reshaped. All dermal filler is injected in the superficial layer of the skin and the results can last from six to twelve months. Not all patients are ideal patients for non-surgical rhinoplasty including those who are desiring a smaller nose and also those who have previously had rhinoplasty surgery. A non-surgical rhinoplasty can be ideal for those who are considering a surgical rhinoplasty but not yet ready to proceed but would like to see how their nose could look after a surgical procedure.
Nasolabial lines
The nasolabial folds or nose to mouth lines are the deep lines located at both sides of the mouth which become more prominent when smiling. Almost everyone has nasolabial lines apart from babies. The presence of nasolabial folds does not imply premature aging. However they do increase in prominence with the aging process as the face begins to lose collagen and undergoes gradual loss of fat. This is often the case in the cheek region. It is important to avoid overfilling the nasolabial folds to avoid an unsightly protruding look. All our practitioners are very expert in dermal filler injections and often the best treatment is to support the nasolabial folds with injection of cheek filler which helps to elevate the nasolabial folds and therefore make them less visible.
Marionette lines
The marionette lines refer to the lines running from the mouth towards the chin. With age and the influence of gravity, the loss of elasticity results in the face being pulled down. Many patients develop prominent lines that form from the outer corners of the mouth and point toward the chin. These marionette lines can make patients look sad or angry when noted by others. Many patients who form marionette lines are thought to have a genetic link but the targeted injection of dermal fillers is now an excellent option to treat this aspect of the facial aging process.
Lip augmentation
Lip fillers are one of the fasting growing dermal filler treatments currently performed at Centre for Surgery. With the rise of many Hollywood celebrities having had lip fillers, many patients are now keen to have their lips enhanced with filler. Lip filler with hyaluronic acid is performed to enhance the lip volume or reshape the lips and to correct pre-existing asymmetry of the lips from trauma or previous injury. Optimum lip aesthetics dictates that the upper lip should be 2/3 the size of the lower lip. The use of lip filler can lead to subtle or very dramatic results depending on patient preference. Our philosophy is always to proceed in a slow and incremental manner to ensure you are happy with the size and shape of your new lips. Placing too much lip filler too quickly is what can often lead to the unsightly looking 'duck lips' or 'fish lips' which most would agree is not an ideal outcome from lip filler treatment. The expert placement of lip filler is dependent on always customising the treatment to fit the patients facial anatomy to ensure a natural and harmonious result.
Jawline contouring
Jawline fillers is a commonly requested treatment at Centre for Surgery. Precise placement of filler along the jawline can increase jawline definition. In men, jawline fillers can help to achieve a more masculine jawline with a more square shaped jaw as opposed to a rounded one. With the aging process comes a loss of bone and soft tissue elasticity. This eventually distorts the jawline leading to the eventual formation of jowls. By using dermal fillers in the area known as the pre-jowl sulcus, the excessive jowling can blended with the chin area to reduce the appearance of jowls.
Chin augmentation
Chin fillers are often performed for a variety of reasons. Both chin wrinkles and chin recession can be successfully treated with dermal filler injection. For patients with a lack of facial balance, the injection of chin filler can help to restore facial proportions. A small chin can result in a more rounder looking face when compared with a stronger chin which gives the impression of a more oval shaped face. Men often prefer a more angled chin due to its more masculine appearance. For many patients who not keen on chin implant surgery, chin augmentation with dermal filler can be great option to achieve a more defined chin and jawline.
Acne scarring
Acne scars are a very common sequel to previous untreated active acne. Acne scars come in a number of common variations but many can be treated successfully with the precise placement of dermal filler during acne scar treatment to elevate the acne scar depressions and also improve overall skin texture.
Dermal Filler Injection Techniques
The key to success in dermal filler injections lies in our surgeons being dedicated facial plastic surgeons with many years of training and expertise in achieving natural and beautiful results. Unlike anti-wrinkle injections, dermal fillers carry significant risks if not performed correctly. With injectors who lack knowledge of facial anatomy, dermal filler can be inadvertently injected into a blood vessel which could lead to serious complications. Dermal filler, when injected into blood vessels, could result in severely restricted blood flow to a particular part of the face. If this is not treated quickly enough, it could lead to serious tissue injury of the face. Patients are often happy to see their local cosmetic nurse injector or Medispa for neuromodulator injections but will always go to a fully qualified plastic surgeon for dermal filler treatment.
Dermal filler injection techniques
Linear threading – The entire length of the needle is inserted into the location of the filler injection, which is then slowly withdrawn in a straight line whilst injecting the filler. Threading is the term used to describe the small deposits of filler placed into the line, fold or wrinkle.
Serial puncture – Dermal filler is injected in very small deposits placed at injection points which are situated very close to each other
Fanning – this technique is similar to linear threading; however the direction of the needle or cannula is moved just before exiting the skin, and a line of filler is placed in a new direction.
Depot – Dermal filler is placed multiple times into a given treatment area as a bolus injection.
Cannula Method or Needle Method of injecting dermal filler
Dermal filler can be injected with either needles or the newer hollow blunt-tipped cannulas. Each has its advantages and disadvantages, as discussed below.
Cannulas are hollow tubes with a blunted and rounded end that requires a separate needle puncture prior to being inserted into the skin. Due to their blunt-tipped end, cannulas have a lower risk of penetrating blood vessels as their blunt tip maximises their ability to glide past blood vessels. Dermal filler placement with a cannula also requires fewer needle pricks through the skin with the ability to treat more areas from a single entry point.
Advantages of a cannula for dermal filler
Less risk of localised bruising and bleeding
Less discomfort with cannula injection
Less risk of blood vessel injury
Less downtime and quicker recovery due to less bruising and swelling
Dermal filler injection using needles is the more traditional method. There are specific applications which make a needle for injection more preferable. This is often the case where only a very small amount of filler is required to create an optimum effect. Fine lines, acne scars or small touch-up injections would be an ideal example of this. Creation of the 'cupids bow' on the upper lip would also be better with a sharp needle for increased precision. The micro-droplet technique is also well suited to performing with sharp needles. The micro-droplet demands the highest accuracy and precision, and needles are best for this purpose. In most cases, a combination of both a needle and cannula technique is the best option to ensure you benefit from the advantages of both techniques for injecting dermal filler.
Dermal Filler Cost London
There are a number of factors which will impact the final cost of your dermal filler injection procedure:
Number of syringes of filler required
Combination treatments with anti-wrinkle injections
Complications of dermal filler from another clinic
Why not call 0207 993 4849 and speak to one of our expert patient coordinators, who may be able to give you a rough costing before dermal filler injections?
Remember that price should never be the determining factor when choosing your provider. We feel that safety and quality of service should be your number one priority and instil in you the confidence that our team will look after you before, during and after your procedure to the best of their ability.
Preparation For Dermal Filler Injections
The success of dermal filler injections relies on the patient being properly prepared for the procedure in the weeks beforehand. Before the procedure, you will be required to stop certain products and medications and also reduce intake of certain foods that are high in alpha-omega 3.
Two weeks before dermal fillers injection
Patients should avoid fish, fish oil nuts or seeds or NSAIDS such as ibuprofen which have been shown to increase the risk of bleeding. Arnica tablets are very useful to help with reducing any post-injection bruising. Arnica tablets can be purchased over the counter from most pharmacies. If you are on any prescription medicines known to increase the risk of bleeding, these may need to be stopped before treatment. It is very important to speak with your GP before stopping any medicines and receive instructions on the best time to restart the medication. Patients on medicines vital for health should not stop their medicines in any circumstances. In this instance, having a cosmetic procedure may not be appropriate. Patients with a history of cold sores must commence a preventive course of acyclovir before treatment. This is to ensure there is no flare-up of herpes virus infection. Your doctor will be able to prescribe this for you before treatment. Finally, it is very important to read and understand the treatment consent form so you are fully familiar with the benefits, risks and complications associated with dermal filler treatment.
On the day of your procedure
Please make sure to eat a light meal before your filler injections. This helps to raise blood sugar and minimise the risk of fainting during treatment. Many people are understandably apprehensive about needle injections, which is amplified by not having eaten or drunk before your treatment.
Please refrain from wearing any make-up before dermal filler treatment on the areas planned for treatment. Your practitioner must remove any makeup from the treatment area before your procedure. You can bring a light make-up product to apply for camouflage immediately after the filler treatment.
Please aim to arrive 30 minutes before your allocated appointment to enable the application of local anaesthetic numbing cream to the face. Local anaesthetic numbing cream needs at least 20-30 mins to achieve its full effect. This is why we ask patients to arrive a little earlier than usual.
Before you leave your appointment, we would advise booking your next appointment. This ensures you get your favoured timing, as our surgeons often get booked up to three months in advance. We always ensure never to double book patients for any facial injectable procedure.
Recovery After Dermal Filler Injections
With dermal filler treatment, it is normal to have some localised bruising, swelling and pinpoint bleeding from the needle entry points. If you had numbing cream applied then this usually takes 2-3 hours to wear off. You can improve the healing process by making sure to follow all the post-procedure instructions given to you by your doctor.
Top tips for optimum recovery after dermal fillers
Use cold packs gently applied against the treated area for approximately 15 minutes on and 15 minutes off. This should ideally be continued for the first 48 hours after treatment.
Any strenuous exercise should be avoided for 48 hours to reduce bruising and swelling.
Do not massage or manipulate your face in any way after treatment. Facials or scrubbing of the face should be avoided for one week after treatment to avoid filler migration. Gentle face washing is allowed.
Light makeup and/or concealer can be applied immediately after your treatment to reduce the appearance of bruising on the skin.
Patients having non-surgical rhinoplasty should avoid wearing spectacles if they press into the treated area. You should bring your spectacles to your appointment so your surgeon can see if they are appropriate after your procedure. If you like swimming and you wear goggles for it, then this will also need to be mentioned to your surgeon at consultation.
Do take arnica tablets to accelerate the disappearance of bruising.
Pineapples and pineapple juice have been shown to reduce swelling and so it is recommended to have pineapples after treatment.
Avoid overanalysing your face for the first couple of weeks after treatment. It is very normal to have bruising, swelling and a degree of asymmetry often as a result of swelling. Your surgeon always recommends waiting two weeks before the final results can appear.
If you have any pain or discomfort in the treated areas, taking paracetamol is recommended to help with post-injection pain. NSAIDS such as ibuprofen must be avoided as these increase the risk of prolonged bruising due to their action on blood platelets.
How long do dermal fillers last?
Hyaluronic acid can last up to 18 months when injected into areas such as the nose or cheeks. Dermal filler's effects can appear to reduce after a shorter period of time. In more mobile and dynamic areas of the face, such as the lips, where muscular contraction and movement are frequent, dermal fillers last a much shorter period of time. Dermal fillers in areas like the tear troughs or nose can last much longer – often over one year, depending on the type of filler used.
The concept of 'full correction' with dermal fillers
To appreciate how long dermal fillers can last, it is important to understand that full correction means correcting a facial issue with the recommended amount of filler. For example, deep folds affecting the nasolabial lines may require two or even three syringes of Juvederm to achieve full correction.
Problems arise when a patient may choose to use only one syringe, perhaps because of budgetary constraints. In this case, the ideal results will not be attained. Although the dermal filler will be present for a year and beyond, the results the patient perceives will not be appreciated after a week or so as they are seen not to be visible. The reason for this situation arising is clear. Immediately after treatment, the improvement is noticed but once the initial swelling subsides, the patient correctly thinks they need more volume and assumes the body must have absorbed all the filler. To prevent this situation from occurring, it is important to understand your own starting point for treatment. If you have deep lines, wrinkles or significant loss of volume, you will require correspondingly more HA filler at the outset to properly correct your facial concern. This is why the concept of full correction is so vital and one in which all our plastic surgeons are trained to achieve optimum results.
How often do dermal fillers need to be repeated?
Dermal fillers need to be injected on a regular basis to maintain or even improve your results. The three factors which determine the frequency of injection include (1) the type of filler, (2) the volume previously injected, and (3) the area of the face injected.
Juvederm products are generally accepted to last longer than Restylane products. Belotero products last the shortest as the Belotero HA gel is of a thinner consistency. The duration of the effect depends on the HA concentration in each product and the degree of cross-linking. Highly cross-linked fillers will last longer, as do syringes of filler containing a higher HA concentration. Expert injectors at Centre for Surgery are experts in knowing which product to use for a particular indication, as all the leading HA filler brands have their strengths and weaknesses.
Risks and Potential Complications of Dermal Fillers
Common and expected side effects of dermal fillers:
Bruising
Bruising can last up to 2 weeks post-injection but can sometimes be as long as four weeks in patients with an underlying defect in blood clotting. Bruising can be covered with concealer. Injection of the tear troughs may result in more bruising than usual, as this is known to be a highly vascular part of the face.
Swelling
It is not uncommon to have swelling which is not equal on both sides of the face as different patients may have degrees of pre-existing facial asymmetry and also the amount of filler injected. The swelling usually takes up to 2 weeks to resolve. The patient should sleep in a raised position on two pillows to speed the resolution of swelling. All patients should avoid the gym for the first few days to avoid further swelling. Avoid massage of the treated area to avoid further swelling and possible filler migration.
Asymmetry
Facial asymmetry is often related to post-treatment swelling. Patients should wait a full two weeks before assessing whether asymmetry is persistent and if so, it is related to differences in volumes injected. Try to avoid over-analysing your face. It is not uncommon to identify new perceived differences in facial asymmetry after dermal filler treatment that were always there, to begin with.
Lumps and bumps
Injections of filler will result in a tissue consistency that will feel harder than your own skin. You must avoid massage of the area to prevent migration of filler. Any feeling of lumps and bumps usually resolves in two weeks as the swelling subsides.
Subtle results
A typical 1ml syringe of dermal filler is roughly equivalent to 1/4 of a teaspoon in volume. After the resolution of tissue swelling, it may become apparent that more filler injection is required if your objective is increased volume. Our specialist facial plastic surgeons take great care to avoid overfilling areas with large volumes at the outset. This is a guaranteed recipe for treatment failure. The optimum approach is always to add volume incrementally with time to achieve the optimum result. If you are new to dermal fillers, it is often the case that the results will last for a shorter period initially. However, with regular maintenance treatment, the results will be for longer as your body begins to generate its own natural collagen in the treated areas.
Dry lips after lip fillers
Lips can become dry after lip filler treatment. Application of cold packs and maintaining lubrication with Vaseline or Aquaphor should help. Ice should not be applied for more than 15 minutes at a time.
Possible complications of dermal fillers
Granuloma formation
Hypersensitivity reaction
Allergic reaction
Herpes virus reactivation
Acne recurrence
Skin necrosis from filler injection into a blood vessel
Extremely rarely – blindness from injection into the glabella or frown region
Infection and abscess formation
If you experience any of the above-listed complications, please be sure to contact your surgeon immediately for an urgent assessment.
What to Expect
Centre for Surgery are committed to following the latest national guidance and strict medical protocols in the provision of non-surgical injectable treatments. Dermal filler treatments are only carried out by trained dermatologists and plastic surgeons for safer outcomes.
You will be looked after by a dedicated patient coordinator to act as your point of contact throughout your journey with us. Once we have a clear idea of your presenting concern, we will book you in to see either an aesthetic practitioner, dermatologist or plastic surgeon who is best placed to assess and treat you. The consultation is free and no obligation and the full range of treatment options will be explained.
What happens at the consultation for wrinkle injections?
The specialist will take a comprehensive approach to assessing you by taking a full history and examination:
Treatment options based on your facial structure and the possible outcomes that can be achieved
In-depth discussion of the different non-surgical options and what can be expected with each option, and whether any downtime is to be expected
Assessing your physical and mental health to make sure that dermal filler injections are right for you
Answer your questions that you may have about the different options
If it is determined that treatment is appropriate, a written treatment plan will be prepared and presented to you for making a decision on whether to proceed. Some treatments such as facial injectables can take place in the same visit where as other treatments, such as laser resurfacing, may need a period of skin preparation which may require up to six weeks before the actual treatment can take place.
Your consultant will ask you to return for a follow-up visit two weeks later for a review which may include a free top-up or 'tweakment' if deemed necessary.
Patient journey quick overview:
Visit us at 106 Crawford Street, Marylebone for a consultation with a fully trained and qualified aesthetic practitioner
At the consultation, decide on the best treatment option for you based on expert advice from your consultant. You can choose to have treatment at the same visit if you prefer.
Come back in 2 weeks for your follow-up visit for a check-up and repeat treatment or free top-up if appropriate.
How to Find Us
Centre for Surgery is located at 106 Crawford Street in Marylebone. Crawford Street is just off Baker Street.
We are easily accessible by all major bus routes that pass through Baker Street as well as Baker Street underground station.
From the tube station, we are just a 5 minute walk southwards down Baker Street followed by a right turn onto Crawford Street. The clinic is about 200 yards on the left.
There is ample local pay & display parking in the surrounding area and an NCP car park is located further west along Crawford Street. Our local residential parking zone is the City of Westminster.
Address: 106 Crawford Street, Marylebone, London, W1H 2HY
[wpseo_map id="237″ width="800″ height="350″ zoom="15″ map_style="roadmap" scrollable="1″ draggable="1″ show_route="0″ show_state="1″ show_country="1″ show_url="1″ show_email="1″ default_show_infowindow="0″]