Facelift London
Facelift in London with Centre for Surgery. A facelift (also known as a cervicofacial rhytidectomy or rhytidoplasty) is a broad category which refers to a number of procedures that will change the look of the upper and lower face, including cheeks, jowls, and neck. The Facelift surgery entails incisions placed in front of and behind the ear.
Facelifts are most popular for being able to stop the ageing process, at least when it comes to the aesthetic aspect. A facelift is a surgical procedure that involves facial skin tightening to remove those wrinkles, and gives the face a younger look.
Even though no one is able to reverse time, signs of ageing can be prevented by removing any trace of excess fat and skin and straighten the facial muscles. This intervention can be performed as an individual operation or in combination with other similar procedures, such as eyelid surgery.
If you are not keen on the idea of having scars from facelift surgery, Centre for Surgery also offer a 'scarless face lift' utilising the innovative FaceTite platform. A FaceTite procedure utilises minimally invasive bipolar radiofrequency to tighten the skin of the neck and jowls combined with Morpheus8 RF microneedling. By using both FaceTite and Morpheus8, your surgeon is able to address mild to moderate skin laxity in a minimally invasive manner and without the downtime of a traditional face lift. A FaceTite procedure can be performed under local anaesthetic (with or without oral sedation) in properly selected candidates. Microlipo may also be performed on the lower face and neck to define the jawline.
The FaceTite / Morpheus8 procedure is also known as EmbraceRF.
Your surgeon may also wish to combine the FaceTite/Morpheus8 combination with a mini facelift to extend the benefits of a partial skin excision. In this case the procedure would be performed with ClearSleep anaesthesia.
All our plastic surgeons are on the GMC specialist register.
Why choose Centre for Surgery for your facelift procedure
Over 15 years experience with all types of facelift surgery – short scar facelift, full scar facelift, necklift and combined procedures (facelift with eyelid surgery or facial fat grafting)
We regularly receive patients from overseas at our London facial plastic surgery specialist centre
Our surgeons are UK trained NHS consultant plastic surgeons who live and work in London. We don't work with 'fly-in, fly-out' surgeons from Italy. This is very important because whilst your surgeon takes all precautions to minimise facelift complications, complications can and do occur and our surgeons are readily available to manage any issues if and when they arise. An example would be a haematoma (collection of blood contained under the skin) developing after a facelift which is a recognised risk of a facelift procedure. In many cases this needs addressing as soon as possible and we have the full infrastructure in place to manage this.
We own and manage our own surgical facilities. Properly performed facelift surgery takes time (often 5-6 hours for a comprehensive facelift) and should not be rushed. Mr Mitsakos performs a maximum of one facelift procedure in a day. We do not cram 3-4 facelift procedures into one day like other providers. You want your surgeon to be well-rested and mentally and physically sharp to perform facelift surgery which is a very complex procedure to get the very best results.
Our clinic at 106 Crawford Street was recently inspected and rated as good across all 5 domains.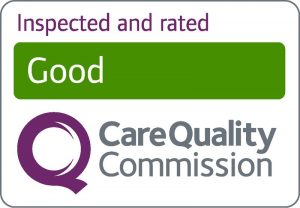 Dr Antonios Mitsakos - London facelift surgeon
Dr Antonios Mitsakos is a fully qualified plastic and cosmetic surgeon. His name appears on the GMC register for plastic surgery (GMC number: 6148715). He completed his plastic surgery training at the world-renowned St Thomas Hospital in London. Dr Mitsakos has performed reconstructive surgery in his NHS roles and his expertise in doing this forms the foundation of his aesthetic practice.
Dr Antonios Mitsakos has extensive experience in performing all aspects of facial rejuvenation surgery including blepharoplasty, browlift, facelift and necklift surgery. Dr Mitsakos regularly combines facial fat grafting with facelift surgery to volumise and create projection – restoring the natural contours of the youthful face.
Dr Antonios is also a highly regarded teacher and trainer of non-surgical aesthetic techniques to the next generation of doctors. He currently holds highest level 7 accredited trainer status. His friendly, relaxed yet confident manner is frequently remarked upon by many of his former trainees.
Dr Mitsakos specialises in minimally invasive surgical techniques to minimise scarring and is proficient in the FaceTite procedure.  Meticulous preoperative planning is very important to Dr Mitsakos to achieve optimal results and he follows very strict clinical protocols for all his patients.
At consultation, Dr Mitsakos will listen to your specific needs and requirements and where appropriate will tailor a bespoke surgical solution using Crisalix 3D imaging to visualise how you could look after your procedure.
Read testimonials from our amazing patients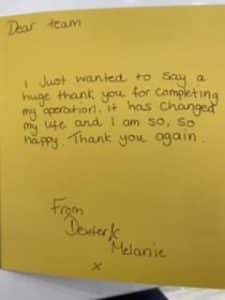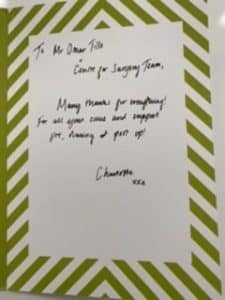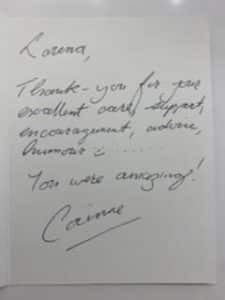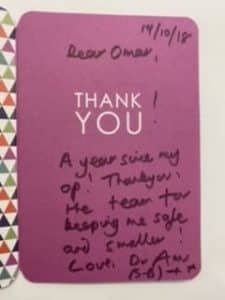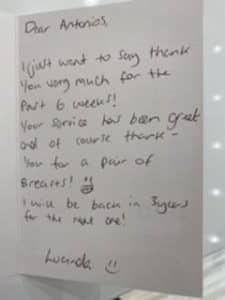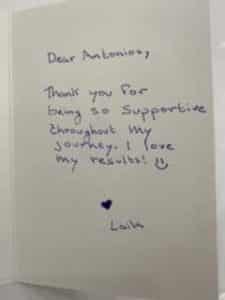 Benefits of a facelift
There are many benefits to undertaking a facelift, including:
Skin tightening: Loose facial skin can make a person appear a lot older than they actually are, while taut facial skin is a sign of youthful vitality. The latest facelift techniques can completely remove loose skin from the lower face and neck creating a more revitalised appearance
Wrinkle reduction: The appearance of wrinkles can be reduced when the skin is tightened during the facelift process.
Repositioning of facial fat: At times a facial contour that is undesirable is a result of fat deposits in the face. Our surgical technique includes repositioning of fat deposits to achieve a more aesthetically pleasing facial contour. Facial fat grafting can also be performed to create extra volume.
Eyelid surgery is the most common surgical procedures for facial rejuvenation. It can also be combined with a facelift. Facelifts are performed with blepharoplasty in about 70% of all cases. While a facelift focuses on the cheeks, jowls and neck area, eyelid surgery addresses other issues that may affect your appearance.
Reasons for having eyelid surgery in conjunction with a facelift include:
Puffiness around the eyes that make you look older than you actually are

Hooded eyelids that make you look fatigued, even if you are full of energy

Hooded eyelids that are affecting your eyesight and your ability to see

Sagging skin and wrinkles under the eyes
There are two types of blepharoplasty surgeries. Depending on your needs and goals, you may need one or both performed:
Upper Blepharoplasty: Surgery on the upper eyelid involves the removal of excessively stretched skin that can cause multiple wrinkles or hooding on the eyelash line. If there is an underlying droopiness of the lid, a muscle repair can be performed through the incision at the same time.
Lower Blepharoplasty: During surgery on the lower eyelid, the surgeon will redistribute the fat within the lower eyelid, which removes the appearance of bags and under-eye puffiness. By addressing these problems at the same time as a facelift, a greater portion of the face can be rejuvenated, providing a more enhanced appearance. Another procedure that can be employed is a brow lift, in order to minimise wrinkles on the forehead. The best way to determine if this procedure is appropriate in conjunction with a facelift is to discuss it with our surgeons during your consultation.
Crisalix 3D imaging
Unique to Centre for Surgery, we are proud to offer the amazing Crisalix 3D imaging experience to all our patients. Visualise in incredible detail how your could look after your facelift procedure.
Crisalix 3D imaging is offered as standard at your facelift consultation.
The ideal candidate for a facelift
The best candidates for a facelift procedure are men and women with a face and neck that are starting to look older, but with an elastic skin and a very well defined bone structure. Even though most patients are around 40 to 60, facelift can be successfully performed in patients between 70 and 80 as well.
A facelift with our surgeons will restore a more youthful appearance, helping to correct many of the visible signs of ageing in the face and neck area. Reasons for having a facelift include:
Sagging in the mid-face area

Deep creases below the lower eyelids

Deep creases along the nose extending down to the corner of the mouth

Loose skin and excess fatty deposits under the chin area, resulting in a "double chin" or "turkey neck"

Facial fat that is displaced or drooping, creating exaggerated jowls
There are other factors that help determine if you are a good candidate for facelift surgery, including:
Good health: You should be in good health and be free of any major medical conditions prior to your surgery. This is key for proper healing and recovery after your procedure.
Most importantly, you should have realistic expectations about your goals for surgery. Ideally, you want to look like a revitalised, refreshed version of yourself. The best way to determine if you're a candidate for a facelift is to schedule a consultation with one of our specialist facial surgeons.
If you are a good candidate, you may wish to explore what finance options we have available.
The facelift procedure
There are various facelifts which you can choose to undertake. These include:
The full facelift: the patient will have excess skin on the face and jaw lifted, pulled back and trimmed, giving them a rejuvenated, youthful appearance.

The mid facelift: this lifts the eyelids and cheek area. Patients often choose to combine this procedure with a mini facelift.

The mini facelift: targets the lower third of the face, tightening excess skin from the cheeks, jowls and neck.

MACS facelift: short for Minimal Access Cranial Suspension, the MACS facelift involves a shorter incision and removes mild sagging skin from the cheeks and jowls.
4D Non-Invasive Laser Facelift: this uses Fotona's 4D laser to improve the appearance of wrinkles, fine lines, texture and loss of volume.
Centre for Surgery have pioneered the day-case full facelift – you will be able to return home the same day as your facelift procedure is performed.
You may also be suitable for a necklift. A necklift is a surgical procedure commonly used to tighten and smooth out neck skin which makes you look more youthful, radiant and relaxed. Sometimes neck liposuction is performed at the same time to enhance the results further.
Facelift Recovery
A large, soft dressing will be taped in place on the face. These first dressings are extremely important and should be left in place for the exact duration recommended by the surgeon, usually a day or two. It can then be removed and replaced by an elastic covering that will help to contain and reduce swelling.
You will experience some swelling and bruising for 24 to 48 hours following the surgery but it is part of the healing process and it should lessen within two weeks. We recommend our patients to try cold compression on the face to aid with the swelling and bruising.
Facelift before and after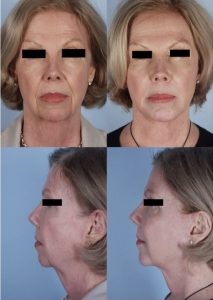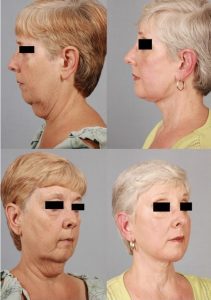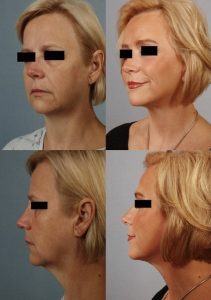 What To Expect
Find the right time
Our friendly and knowledgeable patient coordinators will speak with you to learn about your requirements, it's all confidential and your information will be used to assess whether a procedure is right for you. If the procedure is right for you, we'll organise a convenient date and time for you to visit to come and visit our patient relationship manager at our bespoke central London clinic.
3D Crisalix imaging
The patient relationship manager will take time to listen to your needs and requirements and you you will receive a complementary 3D Crisalix scan to enhance your experience. You will be given you a rough idea of guide prices at this stage. You can then be booked in to to see a surgeon of your choice based on their individual field of expertise.
Personalised quote
At the surgical consultation, you will meet directly with the plastic surgeon. The surgeon will thoroughly assess you to determine your suitability and advise of the best options for you. Your surgeon will then explain how the procedure will work including our innovative ClearSleep™ anaesthesia technique for those who chose to be asleep for their procedure. You will receive your personalised quote the next working day from your patient coordinator.