Tightsculpting Laser Fat Reduction in London
TightSculpting is a laser fat reduction procedure that allows the non-invasive removal of localised fat deposits without having to undergo an invasive surgical procedure such as liposuction. Laser fat reduction, employs the use of Nd:YAG laser energy to destroy fat cells. In the TightSculpting treatment, the laser generates targeted heat in the superficial fat layer to melt fat cells leading to their destruction. The Nd:YAG laser is administered through a specialised laser scanner that uses 1064nm laser energy to gently heat up and destroy fat cells in a process known as lipolysis. Applying heat to the fat cells leads to fat cell death. The dead fat cells are then removed from the body via the natural flushing action of the body's lymphatic system after the treatment. TightSculpting was developed by Fotona, one of the industry's leading manufacturers of aesthetic and medical lasers.
The laser treatment is suitable for those who wish to improve their body contour and tighten the skin. This non-surgical treatment will leave you with a more sculpted appearance and smoother skin.
RealSelf Top Doctors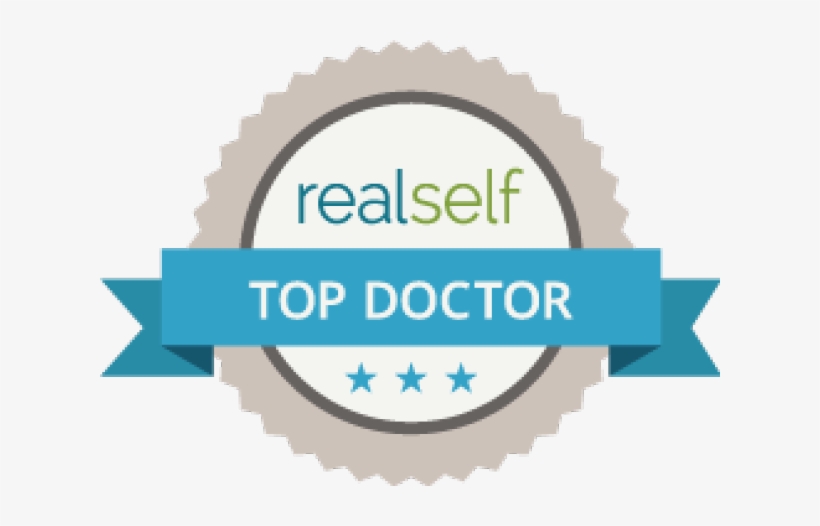 RealSelf top doctor status is awarded to less than 10% of the RealSelf doctor community.  This status is earned by achieving consistently high patient satisfaction (from RealSelf reviews), getting excellent feedback on expert answers to patient questions, and after investing significant time in Q&A and other doctor activity. RealSelf top doctors are rated among the very best doctors in the United Kingdom and USA.
Our aesthetic and dermatology clinic at 106 Crawford Street was recently inspected and rated by the Care Quality Commission as good across all five domains of care.
| TightSculpting | Fast facts |
| --- | --- |
| Treatments needed ✅ | 6-8 treatments |
| Procedure time ⏳ | 60 minutes |
| Anaesthetic type 💉 | No anaesthetic needed |
| Up and mobile 🚶🏻‍♂️ | Same day |
| Back to work 📅 | Same day |
| Exercise 🏃🏽‍♀️ | Same day |
| Final results 🕺🏻 | 3 months |
Laser fat reduction specialist
Ida Bafende is a specialist aesthetic practitioner. She has over 17 years experience as a senior nurse Specialist in Dermatology at one of the major teaching hospitals in London. She has managed large teams of nurses, run nurse-led clinics and worked closely with all members of the multidisciplinary team to ensure the best possible care is given to individual patients.
Ida is an expert in Fotona laser treatments including TightSculpting, Fotona 4D, SmoothEye and LipLase and treats many hundreds of patients each year. Patients come to see her from all over London and further afield.
Laser fat reduction & laser skin tightening
As we naturally age, we begin to lose skin laxity, and we often gain weight as our metabolism slows. This can often be difficult to remedy with a healthy diet and exercise regime alone. Stubborn pockets of fat will still exist, and often no diet will help to tighten the skin.
Fortunately, there is Fotona TightSculpting. This is a dual-wavelength laser treatment which will help to contour the body. Best of all, it is a non-surgical procedure, so there is no recovery time – you can resume your normal daily routine straight away.
There are many benefits to undergoing TightSculpting, including:
Tighten and lift the skin

Reduce and sculpt fat pockets

Improve skin elasticity

Improve the appearance of cellulite
TightSculpting can be performed virtually anywhere on the body where you wish to have fat pockets removed and skin laxity improved. 
Tightsculpting is also very effective to reduce the appearance of cellulite.
Why have laser fat reduction?
Every person is unique in the way they store fat and is due to a number of factors including genetics, diet and lifestyle. Stubborn areas of fat on the stomach, flanks, upper arms and thighs can be very difficult to remove though natural methods of diet and exercise. Laser fat reduction also known as TightSculpting is a quick, safe and effective non-surgical treatment for the removal of stubborn areas of fat. Tightsculpting is also a great treatment as a skin smoothening treatmenyt
Benefits of laser fat reduction include:
Permanent results
Speedy 30 minute treatment
Treatment can be targeted on specific areas
Completely non invasive with no requirement for anaesthesia, needles or incisions
No risk of scars
No downtime
Suitable for wide variety of skin types – from light skin types to dark skin types
Laser fat reduction using TightSculpting uses state of the art laser technology to generate focussed heat energy that is targeted at stubborn fat cells beneath the skin.
The Nd:YAG laser energy delivered with the L-runner scanner heats the fat cells ('laser lipolysis') to damage their structural integrity. These damaged cells are then processed and eliminated by the body's lymphatic system.
During the treatment, a robotic scanner is applied to the skin to heat the fat layer whilst also cooling the skin's surface for comfort. Laser fat reduction takes takes about 30 minutes to perform, and therefore it's very easy to fit into a lunch break and there is no downtime, so you can return home or back to work straight away. TightSculpting and laser fat reduction is a highly effective non-surgical fat reduction treatment that will help shift stubborn fat.
Read testimonials from our amazing patients
Ideal candidates for laser fat reduction
You may be an appropriate candidate for laser fat reduction if you are wishing to remove small localised pockets of fat in a non-invasive manner:
Patients should be in good physical shape with localised areas of excess stubborn fat that has proven impossible to shift with diet and exercise
Patients who require larger volumes of fat to be removed, but surgical intervention is not preferred
Candidates unable or unwilling to consider a surgical procedure such as liposuction
You will need to be at least 18 years old to undergo this procedure.
Before undergoing TightSculpting you will be required to attend a consultation with one of our practitioners. They will be able to assess whether or not you are suitable for this procedure. You may be more suitable for other procedures such as liposuction or microlipo.
Tightsculpting & laser fat reduction procedure
The TightSculpting is a non-surgical laser treatment which is completed in two stages.
The first stage involves the use of the Nd:YAG laser pulse. This laser safely and rapidly heats the deep tissue and fat layer, which stimulates fat cell metabolism and collagen fibre constriction. This stage works to reduce fat and tighten the skin.
The second stage aims to improve skin surface laxity with the use of the Er:YAG laser pulse. This laser pulse will not only tighten the collagen fibres but also stimulates the production of new collagen. This enhances the skin elasticity and results in you having a rejuvenated, youthful appearance. During this stage, you may experience some slight discomfort, however, this stage is relatively quick, and may only take five minutes to complete.
The treatment should take around 30 minutes to complete.
You may need to have between three and eight TightSculpting treatments to achieve optimal results. These repeat treatments will need to be spaced at least 10 days apart.
Recovery after laser fat reduction
As TightSculpting is a completely non-invasive procedure, there is no downtime. After the treatment, you may experience some redness in the area of treatment, and it may feel like a mild sunburn. This subsides fully the following day.
TightSculpting laser fat reduction before and after
Case 1:
Case 2:
Case 3:
How to find us
Centre for Surgery is located at 106 Crawford Street in Marylebone. Crawford Street is just off Baker Street.
We are easily accessible by all major bus routes that pass through Baker Street as well as Baker Street underground station.
From the tube station, we are just a 5 minute walk southwards down Baker Street followed by a right turn onto Crawford Street. The clinic is about 200 yards on the left.
There is ample local pay & display parking in the surrounding area and an NCP car park is located further west along Crawford Street. Our local residential parking zone is the City of Westminster.
Address: 106 Crawford Street, Marylebone, London, W1H 2HY