Laser Vaginal Bleaching London UK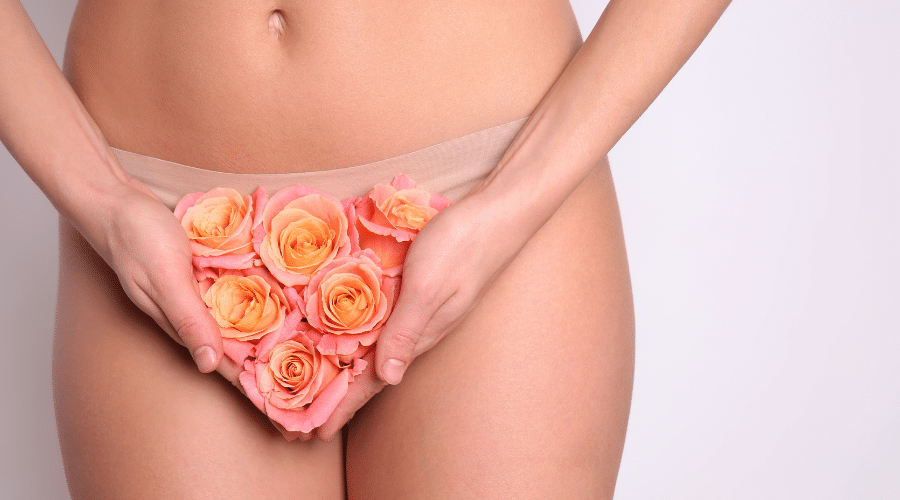 Feel confident in your own skin with our intimate whitening treatment, a safe and effective way to brighten and rejuvenate intimate areas
Laser Vaginal Bleaching in London is also known as intimate bleaching or vaginal lightning and is an increasingly popular vaginal rejuvenation procedure in the UK. Many women are often reluctant to discuss darkened skin affecting the outer labia or vagina. Excessive darkening of the female genitalia area is more common than most people think. Genital bleaching involves lightening the skin of the female genitalia, although, despite its name, it does not involve the application of bleach. Vaginal lightning has traditionally been undertaken using topical creams or chemical peels.
RELATED: What conditions can vaginal rejuvenation target?
Gynaecologists at Centre for Surgery carry out genital bleaching in London using state-of-the-art erbium laser for quick and precise removal of labia and vagina hyperpigmentation with no need for lengthy preparation or significant downtime. Laser genital bleaching is designed to produce a uniform skin tone, and the results can lead to a significant boost in self-confidence.
RELATED: Vaginal Rejuvenation Near Me
Types of genital bleaching
There are several treatment options for genital bleaching in London. The most appropriate technique will be chosen after an in-person consultation at our state-of-the-art Baker Street clinic in London.
Vaginal bleaching
Vaginal bleaching or vaginal lightening is the most popular treatment for getting rid of dark skin affecting the female genitalia. The treatment aim is to remove darker skin affecting the outer labia, vulva or inner thighs. Despite its name, vaginal bleaching is not designed to treat the internal vaginal canal and is focused on the outer genitalia only. Dark skin affecting the vulva can occur due to increased melanin production during puberty, pregnancy and menopause. This can result in discernible changes in the colour of the genital skin. A significant increase in weight may lead to increased friction whilst walking, which can exacerbate hyperpigmentation.
Laser vaginal bleaching helps you achieve a more even and lighter pink skin tone. At your consultation, our expert gynaecologist will carry out a careful examination of the genital tissues and discuss the most effective treatment options available to help you achieve the ideal results that are in line with your needs and desires.
Anal bleaching
Many women also express concern about excessive pigmentation affecting the anal region. Anal bleaching, or anal lightening, is designed to lighten the skin around the anus. The skin located around the external anal sphincter usually has a higher level of melanin pigment in the skin due to higher levels of pigment-producing cells known as melanocytes. This usually results in anal skin looking much darker compared with the surrounding skin.
Anal bleaching is an increasingly popular type of genital bleaching designed to reduce or eliminate areas of hyperpigmentation which may have occurred due to haemorrhoids, anal fissures or other types of anorectal pathology. Similar to vaginal bleaching, anal whitening treatment is designed to produce a more pink-like colour with improved uniformity of skin tone. This helps to reduce the significant contrast with surrounding lighter skin. Here at Centre for Surgery, we specialise in using advanced erbium laser to lighten anal skin.
Benefits of laser vaginal bleaching
Laser vaginal bleaching, also known as vaginal rejuvenation, is a cosmetic procedure that uses laser technology to lighten the colour of the skin in the vaginal area. The procedure is done to achieve a more youthful or uniform appearance of the vaginal area. It is typically done on the labia majora, the labia minora or the perianal area.
The benefits of laser vaginal bleaching can include the following:
Improved appearance: The procedure can improve the overall appearance of the vaginal area by making it look more youthful, even-toned, and symmetrical.
Increased self-confidence: Some women may experience increased self-confidence and a boost in self-esteem as a result of the procedure, as they may feel more comfortable with the appearance of their vaginal area.
Enhanced sexual satisfaction: Some women may find that the procedure enhances their sexual satisfaction by improving their confidence and self-esteem.
Reduced pigmentation: The procedure can help to reduce pigmentation caused by ageing, hormonal changes, or other factors.
Low pain and downtime: The procedure is typically done using a laser device, which can be adjusted to suit the patient's comfort level. Recovery time is usually short, and most people are able to return to their normal activities right away.
It is important to note that the procedure is not FDA-approved, the safety and effectiveness of laser vaginal bleaching have not been extensively studied, and there is limited scientific evidence to support the benefits of this procedure. It is important to consult with a qualified healthcare professional and have a detailed discussion on the benefits and risks before deciding to undergo this procedure.
Is laser vaginal bleaching painful?
The level of discomfort or pain associated with laser vaginal bleaching can vary depending on the individual's pain tolerance and the specific type of laser used. Some people may experience some discomfort or mild pain during the procedure, while others may experience little or no pain. The procedure is typically done using a laser device, which can be adjusted to suit the patient's comfort level.
That being said, the procedure is typically done with a local anaesthetic which will help to reduce the discomfort. Some patients may experience mild swelling and redness after the procedure, but this usually subsides within a few days. It is important to consult with Dr Dimitriadi before the procedure to discuss your concerns and determine the best course of action.
Dr Paraskevi Dimitradi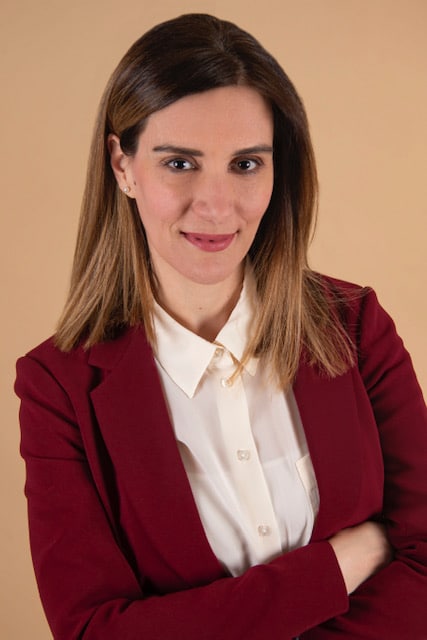 Dr Paraskevi Dimitriadi is a specialist cosmetic gynaecologist and has trained at some of the world's leading hospitals in all aspects of gynaecology. She takes an active interest in research into aesthetic gynaecology and lectures both nationally and internationally on a range of topics in aesthetic gynaecology. She is a full member of the European Society of Aesthetic Gynaecology (ESAG).
As a female gynaecologist, Dr Dimitriadi understands her patient's most delicate needs and preferences, which allows her to create a personalised and bespoke treatment plan to meet the patient's goals. She is regarded as one of the top gynaecologists in London by her peers and brings years of experience to each and every treatment and procedure she performs. Dr Dimitriadi brings together her expertise across both surgical and non-surgical gynaecological treatments – unrivalled in London and exclusive to Centre for Surgery.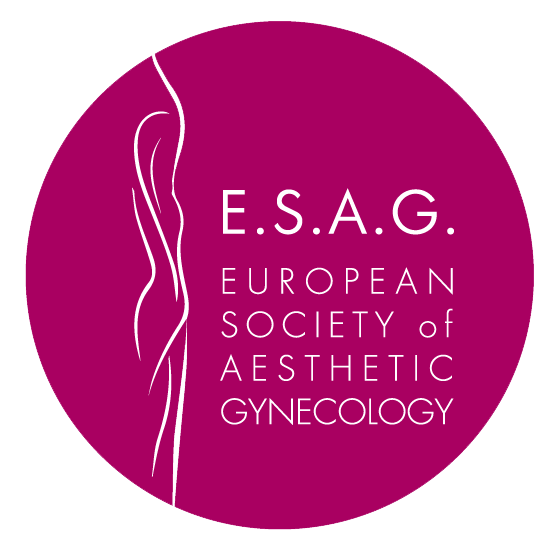 Dr Dimitriadi is known for her caring, patient-centred approach, supporting all her patients and she always strives to optimise patient outcomes at stages of the patient journey.
Why do women choose to have laser vaginal bleaching?
Women are often keen to undergo genital bleaching in London for several valid reasons. Vaginal bleaching is performed for cosmetic reasons only and the treatment has no known medical benefits. However, women can develop a significant boost in self-confidence and emotional well-being. Vaginal lightning aims to improve the aesthetic appearance of the vulva, which may be contributing to diminished self-confidence. Many women are reluctant to discuss the issue of darkened skin affecting the genitalia, which may result in them feeling increasingly self-conscious during sexual activity. In many cases, hyperpigmentation affecting the labia or vulva may be noticeable when wearing certain types of underwear or swimwear, leading many women to avoid certain social situations.
Genital bleaching, when performed by an accredited gynaecologist in a regulated medical environment, is a safe and effective technique to reduce pigmentation affecting the vulva, labia or outer vagina. We would advise against potentially unsafe DIY methods of vaginal bleaching. Having your genital bleaching treatment at Centre for Surgery will help to reduce many of the risks traditionally associated with home-based intimate bleaching treatments.
Am I suitable for vaginal laser lightening?
If you are keen on having genital bleaching in London, the best place to determine your suitability is to have an in-person consultation at our Baker Street clinic. Women considering treatment should have areas of hyperpigmentation or darker skin affecting the female genitalia. Unlike more invasive forms of vaginal rejuvenation, vaginal bleaching is a non-invasive, quick and safe procedure and takes no more than 30 to 45 minutes to carry out. At your consultation, your gynaecologist will listen to your concerns in detail before carrying out a physical examination. Treatment options available will be discussed, and the most appropriate choice will be recommended based on your needs and desires. There are several different types of vaginal bleaching available. However, we have found erbium laser to be one of the most effective forms of treatment to lighten darkened vulval and anal skin.
Before having a vaginal whitening treatment, your doctor may recommend you use hydroquinone-based skin products for up to 4 weeks before treatment. This will be prescribed for you to take as directed. Hydroquinone is designed to reduce the activity of the pigment-producing cells in the skin, helping to reduce undesirable side-effects of the laser treatment. It will also help to produce a small amount of lightning in itself. Using Hydroquinone cream before vaginal lightning in London will help to improve the overall results.
Genital bleaching does not involve any downtime, with women able to return to most activities immediately. You should avoid excessive friction in the area and keep the area well moisturised with aqueous cream for the first few days after treatment. We recommend loose-fitting cotton underwear, and sexual intercourse should be avoided for a minimum of 72 hours after treatment. Direct sun exposure should be avoided to the region, and avoid any vigorous physical exercise for a minimum of 48 hours after treatment. Results of vaginal bleaching do not appear immediately. It takes at least 2 to 3 weeks for results to appear as the new, fresh skin appears. Genital and anal bleaching involves several treatments to achieve optimal results, and these are usually spaced at least two weeks apart.
Laser Vaginal Bleaching at Centre for Surgery
Centre for Surgery is a centre of excellence for all types of cosmetic gynaecology and is regarded as one of the top gynaecology clinics in the UK. Once you decide to address hyperpigmented and darkened skin affecting your genitalia, call us today on 020 7993 4849 or complete the contact form below to schedule an in-person consultation. Our expert gynaecologists are dedicated to helping you address your aesthetic needs with proven laser treatments that are considered more effective than home-based remedies.
RELATED: Vaginal rejuvenation after pregnancy – benefits of labiaplasty and vaginoplasty