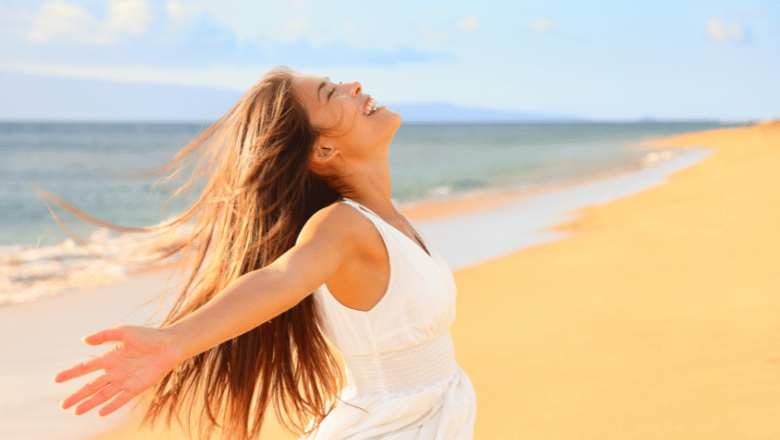 Vaginal rejuvenation is a broad term used to describe several treatments that are designed to improve the appearance or function of the vagina. The structure of the vagina changes throughout life, particularly with puberty, pregnancy and menopause. The natural ageing process can significantly affect the tightness of the vagina due to hormonal fluctuations. Vaginal rejuvenation treatment is a highly effective method to address several issues, including a loose vagina and sexual dysfunction caused by pain during intercourse. Women can develop a significant boost in self-confidence and an improvement in emotional well-being. Deciding which vaginal rejuvenation procedure is best for you can be determined by having an in-person consultation with one of our expert gynaecologists here at Centre for Surgery in London.
RELATED: What is a designer vagina?
Can labiaplasty get rid of discomfort when wearing certain types of clothing?
Many women often develop significant pain when wearing certain types of tight clothing due to excessively large labia. Labial hypertrophy can be a significant source of distress for many women. Depending on the type of labia enlargement, the excess labial tissue protrudes excessively and the obvious in certain types of clothing. In other cases, labial hypertrophy can result in significant asymmetry in the labia with pain during sexual intercourse. For women experiencing the symptoms, labiaplasty may be the ideal treatment. Labiaplasty is designed to reshape and reduce the labia minora and/or the labia majora. There are several different techniques for performing labiaplasty surgery, including laser labiaplasty, which helps to reduce bruising and swelling and speed up recovery after surgery. Labiaplasty can truly transform women's lives with complete relief of discomfort and a significant boost in self-confidence due to the ability to wear an unrestricted range of clothing.
RELATED: What is the difference between vaginal rejuvenation and labiaplasty?
Can vaginal tightening treat a loose vagina?
The vagina is a highly elastic structure and is highly resilient even after childbirth. However, certain events, including multiple childbirths and the natural ageing process, can cause the vagina to lose its natural elasticity. Most causes of vaginal looseness are due to medical causes and are not related to excessive sexual intercourse. Pelvic floor damage, menopause, or a traumatic vaginal delivery may all cause women to experience a feeling of vaginal looseness.
Vaginal tightening surgery is a highly effective method of surgical vaginal rejuvenation that is designed to tighten loose vaginal tissue and reconstruct a damaged pelvic floor. The extent of surgical correction required all depends on the underlying problem. Once you have had a detailed physical examination, your surgeon will provide customised recommendations on the best method of vaginal tightening to improve sexual sensation, reduce vaginal looseness and improve vaginal lubrication.
RELATED: What is vaginal tightening surgery?
Can perineoplasty repair a wide vaginal opening?
Vaginal childbirth is, in the vast majority of cases, a significant source of joy for new mothers. In a small number of cases, a traumatic vaginal delivery can cause extensive damage and result in pain in the area of the vagina and perineum. Some women may develop uncontrolled vaginal tearing during difficult vaginal childbirth and may require operative intervention to repair the damage. If the vagina develops significant stretching during the delivery of a baby, the perineum may undergo a partial or complete tear. The perineum is the area located between the vaginal opening and the anus. The perineum is an important area as it contains several important supporting muscles and connective tissues that help to support the size and structure of the vagina. Perineal tears can result in a loose vagina, increased incidence of infection, excessive vaginal discharge, feeling of excessive pressure in the vagina or problems with bowel continence.
Our surgeons are experienced in performing a perineoplasty to repair damaged perineum. Perineoplasty is a highly effective vaginal rejuvenation procedure to reconstruct the perineal muscles and connective tissues, which helps improve the appearance of the vaginal opening, improve vaginal function, and optimise sensation.
RELATED: What is perineoplasty?
Can labia puffing improve thin labia majora?
With age, women may develop a loss of volume in the labia majora. Hormonal changes during pregnancy can also cause the labia majora, which are the outer lips of the vulva, to become deflated and loose. Flattened labia majora may cause the inner labia menorah to appear more prominent. Sagging tissue can also contribute to other problems in the labial area, including an increased incidence of infections due to excess skin rubbing together. Healthy labia majora naturally have a plumper appearance. Thin labia majora reduce the natural cushioning effect and may result in pain during sexual intercourse. Some women may find certain physical activities like riding a bike or horse may cause discomfort.
Labia puffing, also known as a labia puff, is an excellent treatment to enhance the volume of the labia majora. This procedure involves the injection of either hyaluronic acid-based filler or fat transfer to plump out the labia majora. It is a commonly requested vaginal rejuvenation procedure and is designed to improve the appearance of the labia majora and relieve discomfort.
Why choose Centre for Surgery for vaginal rejuvenation?
There are several highly effective vaginal rejuvenation procedures that can improve both appearance and function of the vagina. Whether women are looking to achieve a more youthful appearance, improve sexual satisfaction, or relieve pain and discomfort, they can be assured of receiving the highest level of medical care at our state-of-the-art Baker Street clinic in Marylebone. Dr Dimitriadi has many years of experience in vaginal rejuvenation and is available to discuss your needs and desires and help you decide which vaginal rejuvenation procedure is best for you. Call us on 020 7993 4849 to schedule an in-person consultation and start your patient journey with Centre for Surgery today.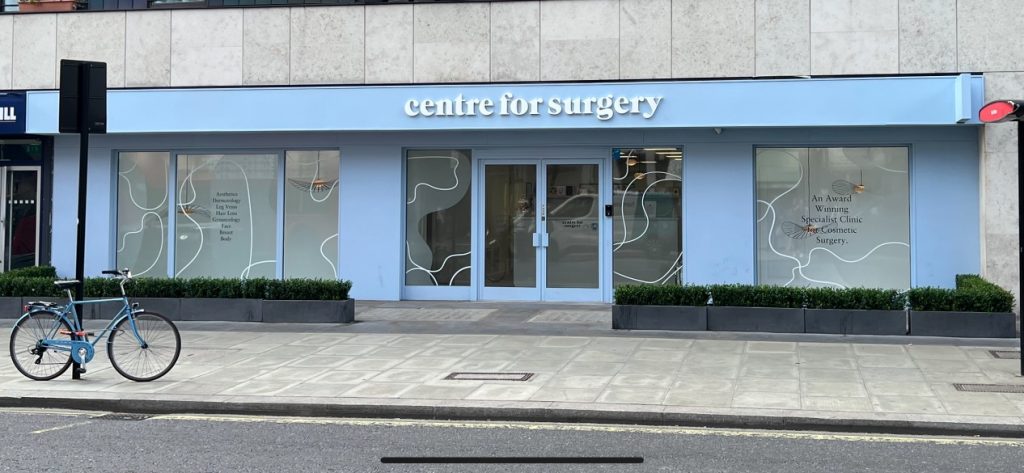 Amazing from start to finish, the communication was the main thing was fully informed and looked after, on the day of my breast augmentation, the staff were fab and made me feel at ease through out the whole process. Thank you so much.
Mohammed Farid
18/11/2021
I've had such a great experience with excellent advice, care and attention and surgical treatment (gynaecomastia) - I can fully endorse the treatment I have received from Centre for Surgery with absolutely no qualms at all. Brilliant in every way - thank you all so much.
Caroline Thorpe
14/11/2021
Very pleased with my whole experience of having a procedure. Was so nervous about getting treatment and i was reassured and felt so comfortable throughout thanks to the amazing nurses. I definitely made the right decision to have breast augmentation at centre for surgery with dr erel.
Melissa Briggs
08/11/2021
So glad I went with centre for surgery, the whole process went very smoothly from the consultations down to the actual day of the procedure. I was so nervous on the day but the whole team put me at ease and I'm happy with my results as I feel a lot more comfortable wearing certain clothes now. My surgeon was Alberto Di Giuseppe who performed a breast Augmentation on me, and I would definitely recommend as he was very clear on what the outcome of the surgery would be and which size would look the best for my frame.
Couldn't be happier with Dr Tillo work,i had my breast surgery one week ago and so happy with the results so far,all the staff are extremely nice and very supportive,i would definitely recommend their services,thank so much
From start to the finish everything was perfect for tummy tuck surgery. All staff is very friendly and the aftercare has been good. The Doctor and the nurse team was fantastic. I'm so happy...result is amazing. Thank you!!!
This was overall a great experience, all the staff at Centre for Surgery were friendly and put me at ease. It is a nerve wracking thing to go through an op but the staff were so nice. Mr Ertan has got a great team around him. On the day of the operation everything went smoothly to plan, there was no delay or holdups, I had another consultation with Mr Ertan who confirmed what was going to be done and that I was still happy to proceed. I was prepped for the procedure, I met with the anaesthetist who again was really nice and put me at ease explaining his role. After the procedure I woke up with the nurse by my side making sure I was OK and checking on me, I was able to stay in the clinic until I was ready to leave and was not rushed at all. I was well looked after from the start to the point when I was discharged. Post operation I was staying at a local hotel it was so close there was no point in even getting a taxi and I was able to walk back where my partner was waiting for me. I was expecting a lot of bruising to both my eyes but there was very little if any by the time the cast came off after 7 days, I am now at the two week post operation point and it is healing well with no outwardly visible bruising or scaring. The next milestone is a checkup at the 6 week point with my surgeon. If you're thinking of having something like this done I would highly recommend getting in touch with Centre for Surgery.
The staff at Centre for Surgery were very kind and accommodating. They answered any questions I had about the procedure and were constantly checking up on me. A special thank you to Christina for all her support throughout.
I would just like to state the quality of care received from the nurses at Centre for Surgery was beyond the highest level. Sophie takes her patient care to another level beyond words. She always puts me at ease. She is there for me even at awkward hours just when I mostly needed reassurance and she is one of the most compassionate nurses I have come across and demonstrates her passion naturally for caring for others. She totally deserves recognition at its finest and thank you for always being there for me. 😍