Laser Labiaplasty London UK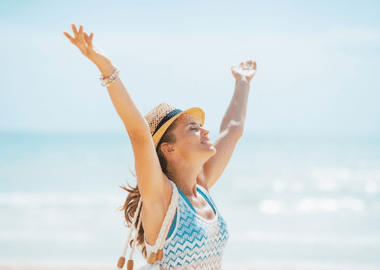 Laser labiaplasty, also known as laser reduction labiaplasty, is a type of labia minora reduction procedure which is designed to reduce the size of large, asymmetrical or excessively protruding labia minora. Labia reduction surgery in the UK is one of the most commonly performed procedures at Centre for Surgery in London. The procedure utilises a precision laser to surgically remove excess labia tissue or to reduce the size of the clitoral hood leading to an improvement in the cosmetic appearance of the labia and the female genitalia as a whole.
RELATED: Labiaplasty FAQs – Q&As about Labia Reduction
What problems can large or asymmetrical labia cause?
Large or asymmetrical labia minora can result in discomfort from rubbing against clothing. Many women may experience unhappiness at the size or shape of the labia, which may often cause significant pain as tight clothing pinches the labia. Women can often develop a significant loss of self-confidence from having large or asymmetrical labia. This may cause them to avoid certain social situations, including swimming which may cause enlarged labia to protrude through the swimsuit. Others may have difficulty forming romantic relationships. Anxiety and depression may be experienced by many women affected by labial hypertrophy.
RELATED: What is labiaplasty surgery?
Laser labiaplasty in London involves using a specialised laser to make micro incisions in the labia for accurate and precise removal of excess tissue. This helps to minimise function or disturbance affecting the outer genitalia. There is less bleeding during the procedure, which means less post-operative bruising and swelling. Laser labiaplasty benefits from having a much quicker and smooth recovery compared with the traditional scalpel method of labiaplasty.
What are the benefits of laser labiaplasty?
Many women choose to have laser labiaplasty in London to reduce the size of the inner labia lips (labia minora). The inner labia may protrude outwards more than most women would like, and this can cause localised skin irritation and skin rashes around the labia as they rub against tight clothing. This can be a source of significant discomfort and may affect the enjoyment of sexual intercourse. This is where laser labia reduction in London benefits women affected by large labia.
Laser labiaplasty vs scalpel labiaplasty
Any type of labiaplasty procedure involves surgical removal of excess labial tissue. The traditional method of removing labial tissue involves using a scalpel. Whilst this is a perfectly acceptable way to reduce the size of the labia, a traditional Labiaplasty may involve a slightly higher risk of bleeding.
Using a laser to remove excess labial tissue is linked with less risk of bleeding during and after the procedure as the laser beam simultaneously cuts labia tissue and coagulates small blood vessels simultaneously. Not only does a laser labiaplasty result in quicker wound healing, but the quality of the resulting labiaplasty scars is also often better compared with the traditional scalpel method of labiaplasty. Dr Dimitriadi is an expert in laser labiaplasty in London and has years of experience in carrying out this type of procedure. Using a laser for removing tissue also helps to preserve the function of the outer genitalia, thus helping to reduce the overall risk of the procedure.
How to prepare for laser labiaplasty
When you have your consultation for laser labiaplasty, your surgeon will take a medical history, including any medications you may be taking, including herbal supplements. Certain medications are associated with an increased risk of bleeding, including aspirin and medicines containing aspirin. Avoiding these medicines will help to ensure a smooth procedure with a reduced risk of complications and a much shorter recovery period.
Smoking should be stopped at least four weeks before surgery and avoided for at least two weeks after the procedure. Nicotine can cause impaired circulation to the healing tissues and result in delayed healing. Alcohol intake should also be reduced for a minimum of two weeks before the procedure. It is important to keep well hydrated both before and after the procedure for a speedy recovery. When you arrive on the day of your procedure, make sure you have arranged for a friend or family member to collect you and take you home once you have recovered from the effects of the anaesthetic. Ideally, you should have someone to look over you for at least 24 hours after your procedure. You should also make sure you have collected any required prescription medications in advance of your procedure to help you through the initial recovery period.
What does laser labiaplasty involve?
Laser labiaplasty is most commonly performed under local anaesthetic with or without a pudendal nerve block to ensure complete anaesthesia of the labia. The procedure is performed as an outpatient, which means you will be able to go home later the same day. The procedure takes anywhere from one to three hours, depending on the extent of surgical correction required and if the procedure is combined with vaginal tightening surgery in the same operation. Laser labiaplasty in London most commonly uses either an erbium YAG laser or a CO2 laser.
Once you are lying comfortably on the operating table supported in stirrups, the surgeon will carefully mark the area of the labia minora, which will need to be removed. The marked area is then precisely injected with local anaesthetic containing adrenaline to minimise any bleeding during or after the procedure. A precise and delicate laser will then be used to perform both incisions and dissection of the excess labial tissue. The great advantage of using a laser for labia reduction is the significantly reduced bleeding encountered during the procedure. Once the desired amount of tissue has been removed, your surgeon will insert dissolvable stitches to close the incision lines.
How long does it take to recover after laser labiaplasty?
Compared with a traditional scalpel labiaplasty, the recovery is generally much quicker due to the significantly less bruising and labiaplasty swelling which occurs after the procedure.
RELATED: How to reduce labiaplasty swelling
What are the potential risks of laser labiaplasty?
As with any type of labia reduction procedure, Laser labiaplasty involves certain risks that can be minimised by following your surgeon's preoperative and post-operative instructions. In very rare cases, patients may have an allergy to the local anaesthetic. Labiaplasty swelling may occur after the procedure, although this is often much less after a laser labiaplasty due to the reduced amount of bleeding during the procedure.
Before and after laser labiaplasty
Case 1: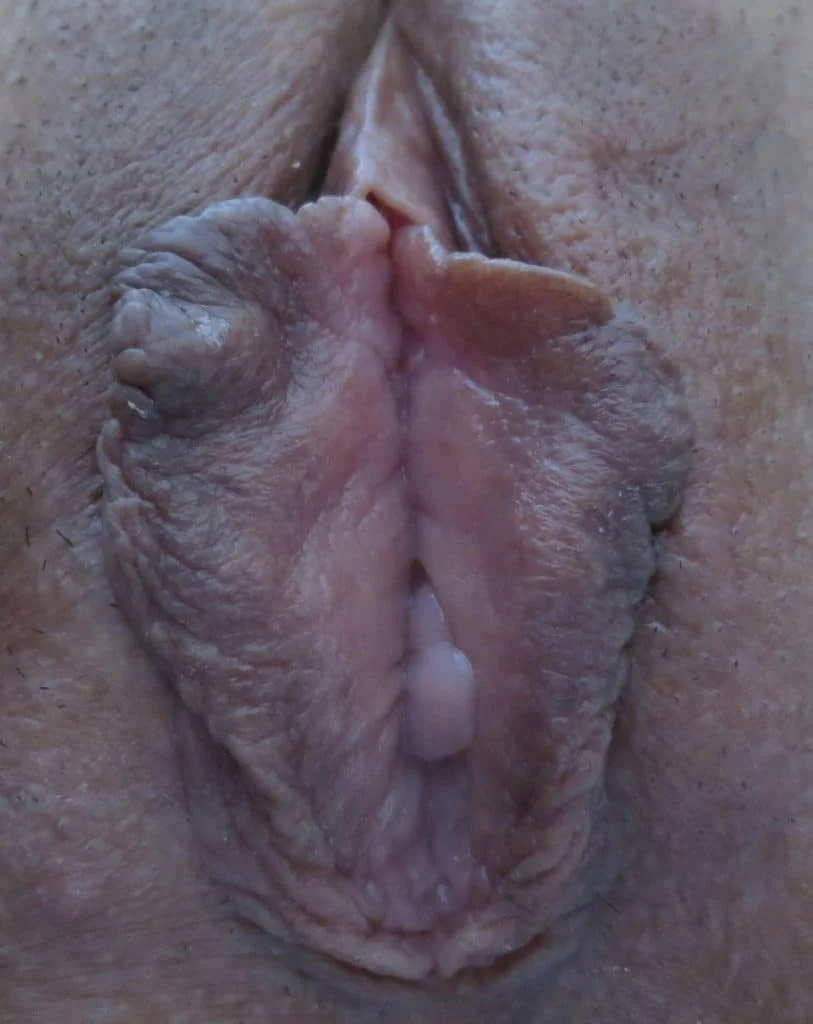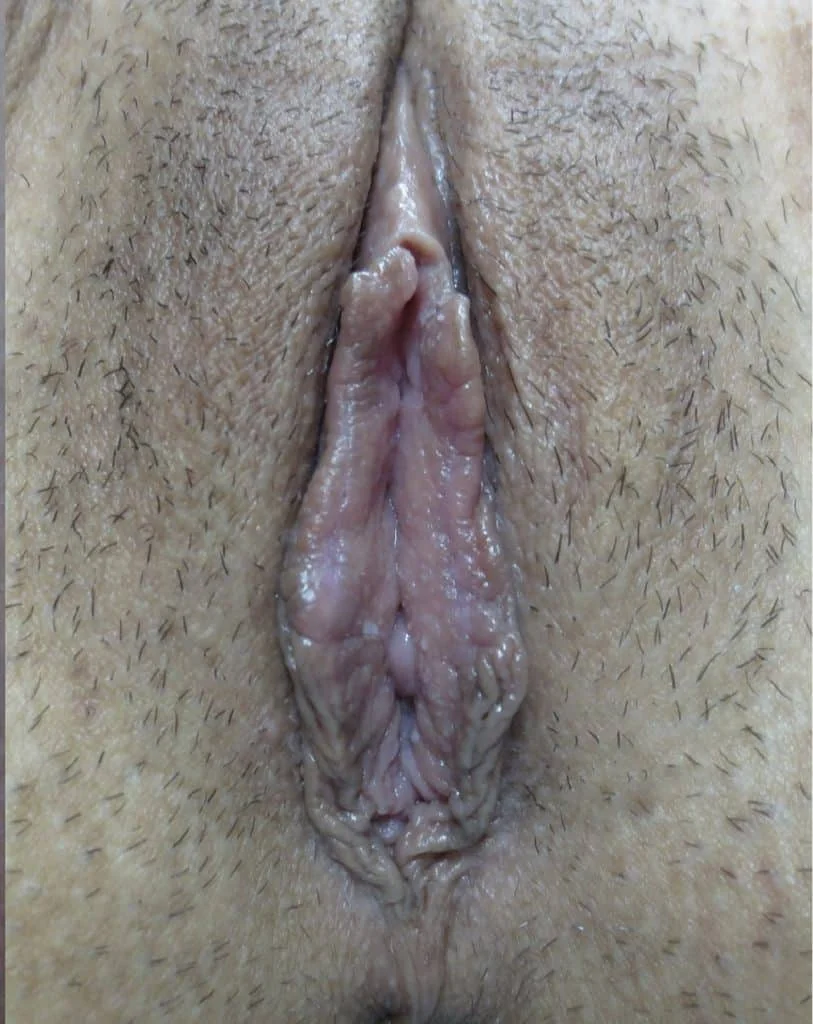 Case 2: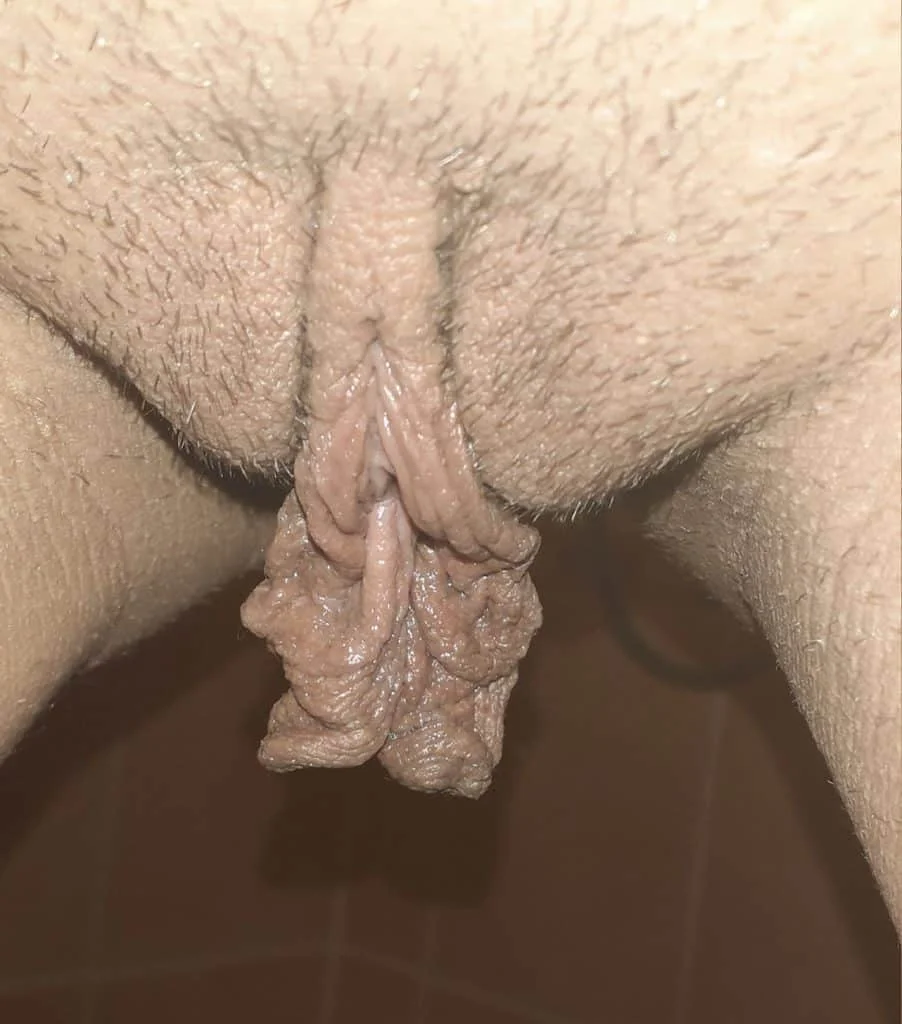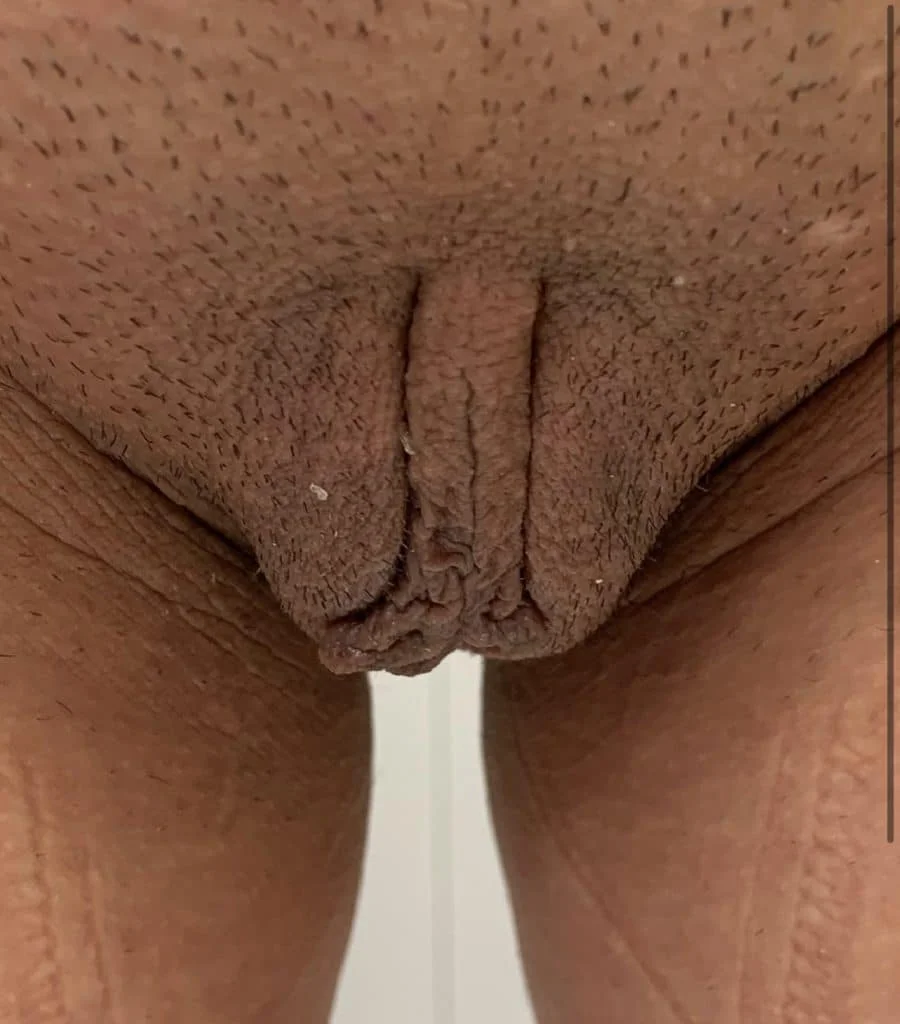 Where to go in London for laser labiaplasty?
Centre for Surgery is the leading cosmetic surgery clinic in London and is home to some of the top cosmetic gynaecologists in the UK. Dr Dimitriadi carries out more laser labiaplasty procedures than any other clinic and has years of experience in both the traditional scalpel method and laser technique for labiaplasty surgery.
RELATED: How much does a labiaplasty cost?