FaceTite in London
Do you want to lift the saggy skin on your face and jowls, but aren't quite ready to undergo a facelift? FaceTite is the solution.
FaceTite is a minimally invasive procedure which uses radiofrequency to tighten the skin, making you appear more youthful and rejuvenated.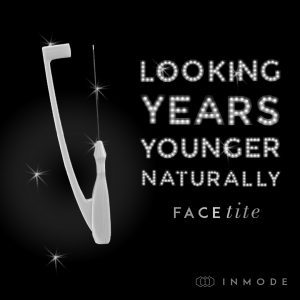 Facelift-like results without surgery
FaceTite improves skin laxity in the face and neck through the use of radiofrequency energy.
This involves inserting a fine handheld device beneath the skin, which emits heat, lifting the skin on the face.
FaceTite is able to treat numerous areas of the face, including the double chin, jowls and any area of the face where there are fine lines and wrinkles.
You may wish to combine FaceTite with liposuction, which will allow excess fat to be removed from beneath the chin.
While this is a minimally invasive procedure, it is able to achieve results similar to more invasive cosmetic surgeries.
There are numerous advantages to undergoing FaceTite, including:
You will be left with no visible scars

The skin on both your face and neck will be tightened

Volume to the cheeks will be restored

Facial folds will be reduced 

No use of a general anaesthetic
Why choose Centre for Surgery for your FaceTite procedure?
Significant experience in FaceTite – our surgeons also combine Facetite with mini facelift as appropriate
We own and manage our own surgical facilities. Properly performed FaceTite takes time and should not be rushed. Our surgeons perform a maximum of two FaceTite procedures in a day. We do not cram 5-6 procedures into one day like other providers. You want your surgeon to be well-rested and mentally and physically sharp to perform FaceTite which is a very demanding procedure to get the very best results.
Our clinic at 106 Crawford Street was recently inspected and rated as good across all 5 domains.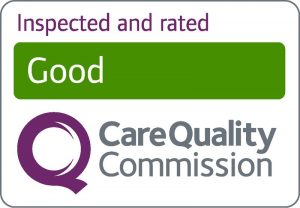 Our surgeons live and work in London. We don't work with 'fly-in, fly-out' surgeons from Italy. This is very important because whilst your surgeon takes all precautions to minimise complications, complications can and do occur and our surgeons are readily available to manage any issues if and when they arise.
Dr Mitsakos and Dr Tillo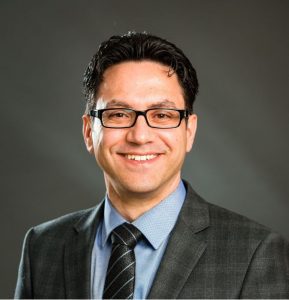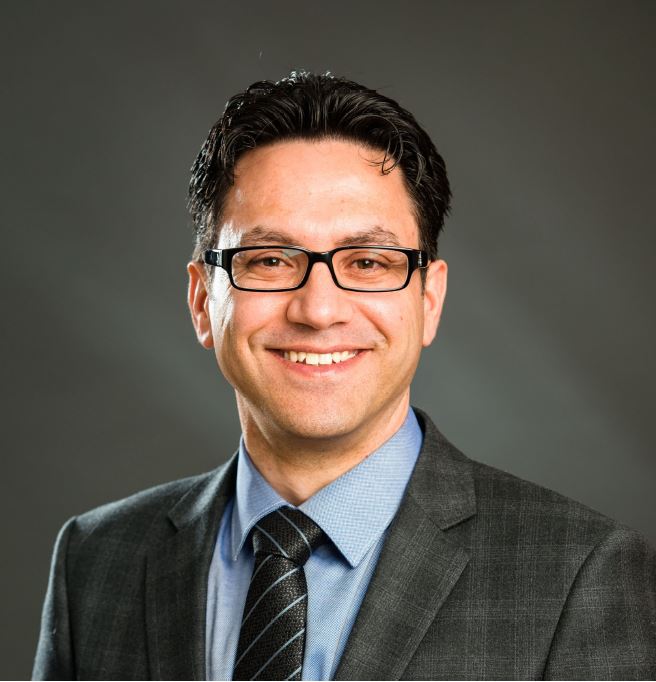 Patient testimonials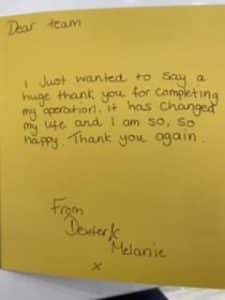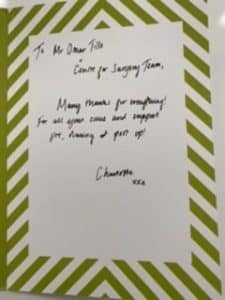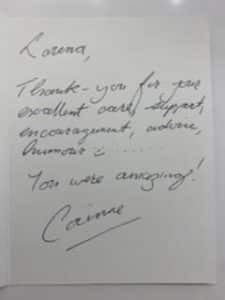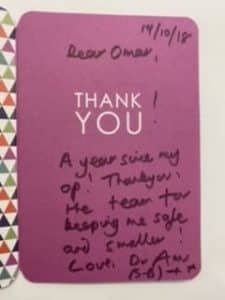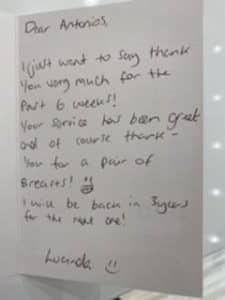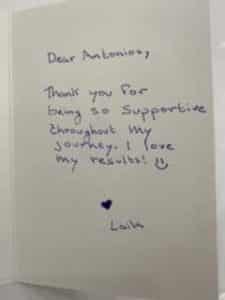 Ideal patients for FaceTite
You will be a suitable candidate for this procedure if you are unhappy with the skin laxity on your face and neck and are wishing to have it tightened.
You will have mild to moderate skin laxity in the neck and lower face.
Prior to undergoing this procedure, you will be required to attend a consultation with one of our surgeons. They will be able to assess your face and neck and decide if you are a suitable candidate or whether you would be better suited for another procedure such as a facelift.
Crisalix 3D imaging
Unique to Centre for Surgery, we are proud to offer the amazing Crisalix 3D imaging experience to all our patients. Visualise in incredible detail how your could look after your FaceTite procedure.
Crisalix 3D imaging is offered as standard at your FaceTite consultation.
FaceTite Procedure
FaceTite is performed as a day procedure, so you will not need to stay overnight in the clinic.
Prior to starting the procedure, the surgeon will mark out the areas to be treated on your face and neck.
Next, you will be given a local anaesthetic. This will mean that you will still be awake for the entirety of the procedure. However, the area being treated will be numb, so you will be unable to feel any pain or discomfort.
Once the area is numbed, small incisions will be made under the chin and on either side of the face.
The FaceTite device is then inserted beneath the skin. While this is occurring, you may feel some tugging and hear some 'popping' sounds, which is completely normal. This means the subcutaneous tissue is being heated. This will be undertaken on both sides of the face, as well as three areas of the chin.
Once each area has been complete, liposuction may be undertaken to remove any excess fat and help to give extra definition to the jaw.
You can also combine FaceTite with Morpheus8, which removes the top layer of the skin with a combination of microneedling and RF energy.
Recovery
Following the procedure, it is normal to experience swelling, which may last for one week. During this period you may also experience tenderness in the neck.
You may feel some numbness in the treated areas. This can often last for a few months.
You may need to take two to five days off work. This timeframe will vary depending on the type of employment you undertake and how well you are responding during the recovery period.
You will need to wear a compression garment for the first 48 hours following the FaceTite procedure. This will not only help to reduce swelling but will give extra support to the face and the neck.
During the first 48 hours, you should avoid vigorous physical activities. You should also avoid wearing makeup while the compression garment is still on.
You may notice some results straight away, however, over time the skin will continue to restrict and results will improve. Results will become more obvious after four months. Some people will notice an improvement in results for up to 18 months.
FaceTite before and after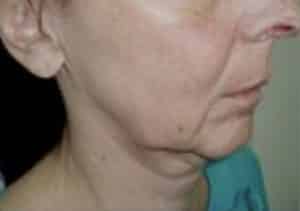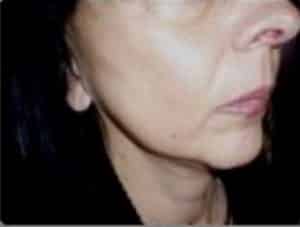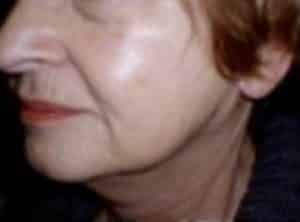 Courtesy of Inmode: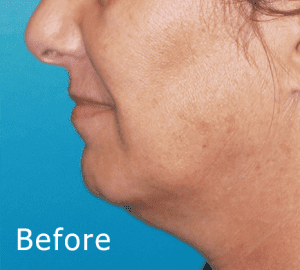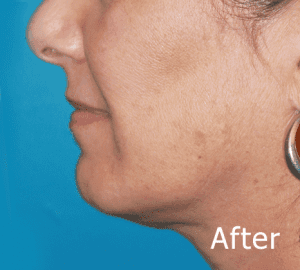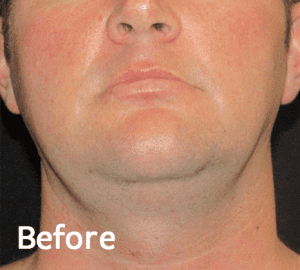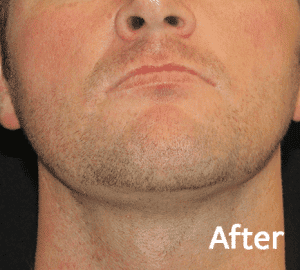 What To Expect
Find the right time
Our friendly and knowledgeable patient coordinators will speak with you to learn about your requirements, it's all confidential and your information will be used to assess whether FaceTite is right for you. If the procedure is right for you, we'll organise a convenient date and time for you to visit to come and visit our patient relationship manager at our bespoke central London clinic at 106 Crawford Street.
Crisalix 3D imaging
We will take time to listen to your needs and requirements and you you will receive a complementary 3D Crisalix scan to enhance your experience. You will be given a rough idea of guide prices at this stage. You can then be booked in to to see a surgeon of your choice based on their individual field of expertise.
Personalised quote
At the surgical consultation, you will meet directly with the plastic surgeon. The surgeon will thoroughly assess you to determine your suitability and advise of the best options for you. Your surgeon will then explain how the procedure will work including our innovative ClearSleep™ anaesthesia technique for those who chose to be asleep for their procedure. You will receive your personalised quote the next working day from your patient coordinator.